Our editors curate highly rated brands that are first assessed by our rigorous ratings system. Buying through our links may earn us a commission—supporting the work we do. Learn more.
Discover our favourite more sustainable clothing brands from one of the world's fashion capitals, New York.
Our favourite more sustainable clothing brands from New York
There's no way around it: New York is one of the fashion capitals of the world, and it has a massive influence on the fashion industry. It saw the rise of ready-to-wear clothing, big department stores, and today thousands of garment workers are still spread around the area.
New York is a leader in fashion, and it's also started taking steps to push sustainability to the forefront of the industry. The most recent move: the Fashion Sustainability and Social Accountability Act, which, if passed, would hold the biggest fashion brands to account for their role in the climate emergency. Powerful responsible fashion names have endorsed the bill, including the New Standard Institute and Stella McCartney. ⁠
Not only that, but New York is also home to some of the most beautiful and groundbreaking responsible fashion brands in the world. So today, we want to showcase 23 clothing brands from New York in our database rating "Good" or "Great". These brands are doing their part to ensure people, the planet, and animals don't suffer in their production.
Let's hear it for New York.
What makes a brand ethical?
Long story short, a responsible brand makes sure it positively impacts on people, the planet, and animals.
It ensures its workers are treated fairly across the supply chain. This includes policies and practices on child labour, forced labour, worker safety, the right to join a union, and payment of a living wage.
A better brand also cares about its use of resources and energy, reducing its carbon emissions, impact on our waterways, as well as using and disposing of chemicals safely.
Finally, it uses no or very few animal products, like wool, leather, fur, angora, down feather, shearling, karakul, and exotic animal skin and hair. Ideally, the brand is 100% vegan.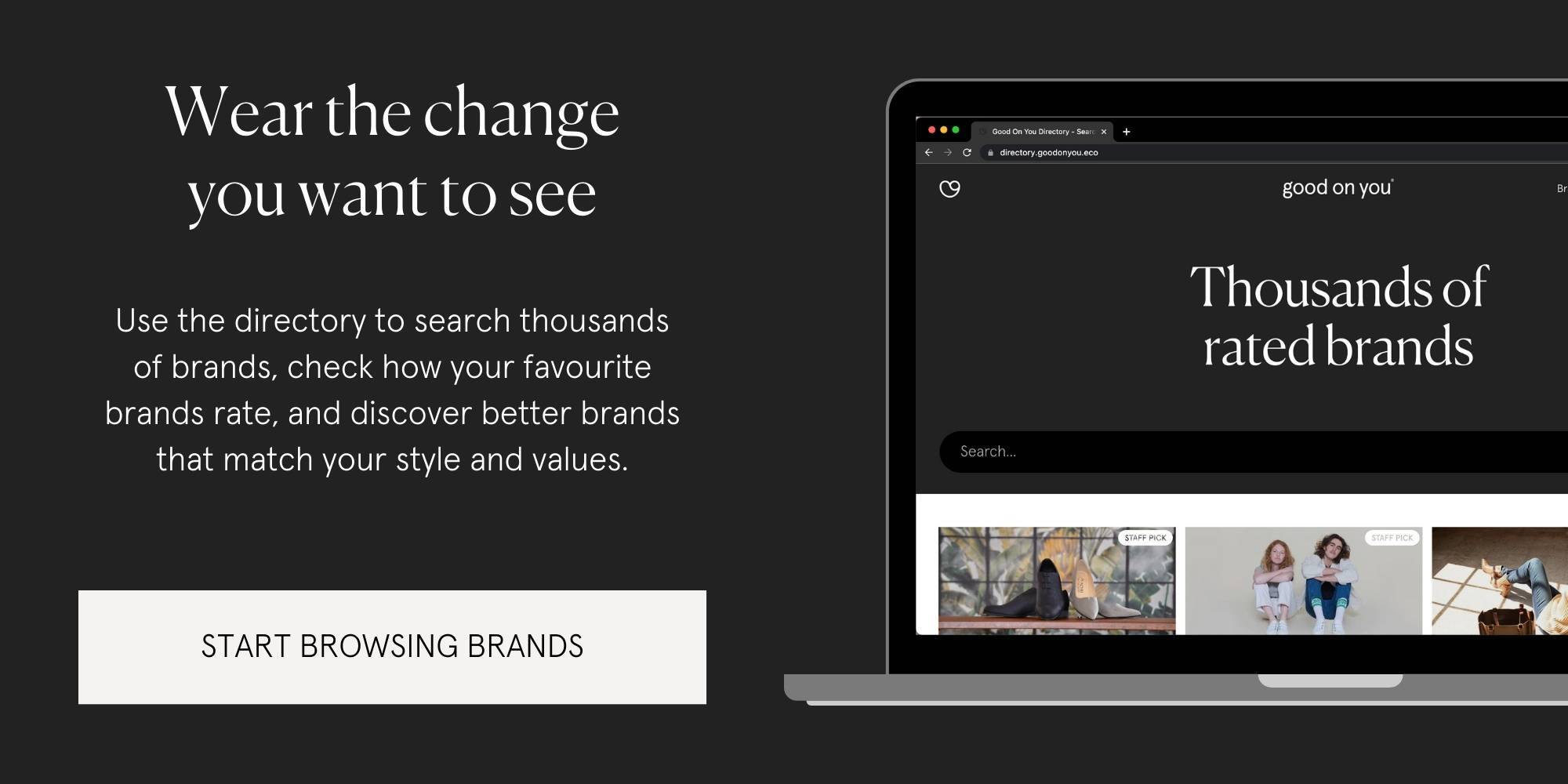 Now that you know how to determine whether a brand is ethical or not, you might choose to shop from companies located in your country or region. Whether you want to support your local communities or reduce your carbon footprint when shopping online, shopping locally has many great benefits.
So, let's go! Here are the New York brands that have all been rated "Good" or "Great" on the directory and app using our first-class methodology.
Not from New York? Check out our favourite brands from: