Our editors curate highly rated brands that are first assessed by our rigorous ratings system. Buying through our links may earn us a commission—supporting the work we do. Learn more.
Discover our round up of more sustainable clothing brands from Denmark, Sweden, and Norway doing responsible fashion in style.
Simple yet beautiful style
Scandinavia is known for its clean and minimalistic designs, aiming to improve everyday life with the modernist mantra "form follows function". Scandinavian fashion often sticks to the same principles—simple yet beautiful. But what about sustainable, too? Here are some of our favourite more sustainable fashion brands from Denmark, Sweden, and Norway doing ethical in style. All of these brands have received a "Good" or "Great" rating in our world class methodology, meaning they prioritise workers, the environment, and animals along their supply chains. But before we get to the list, what does a better brand actually look like?
What makes a better brand?
Simply put, a responsible brand makes sure it positively impacts on people, the planet, and animals.
It ensures its workers are treated fairly across the supply chain. This includes policies and practices on child labour, forced labour, worker safety, the right to join a union, and payment of a living wage.
A better brand also cares about its use of resources and energy, reducing its carbon emissions, impact on our waterways, as well as using and disposing of chemicals safely.
Finally, it uses no or very few animal products, like wool, leather, fur, angora, down feather, shearling, karakul, and exotic animal skin and hair. Ideally, the brand is 100% vegan.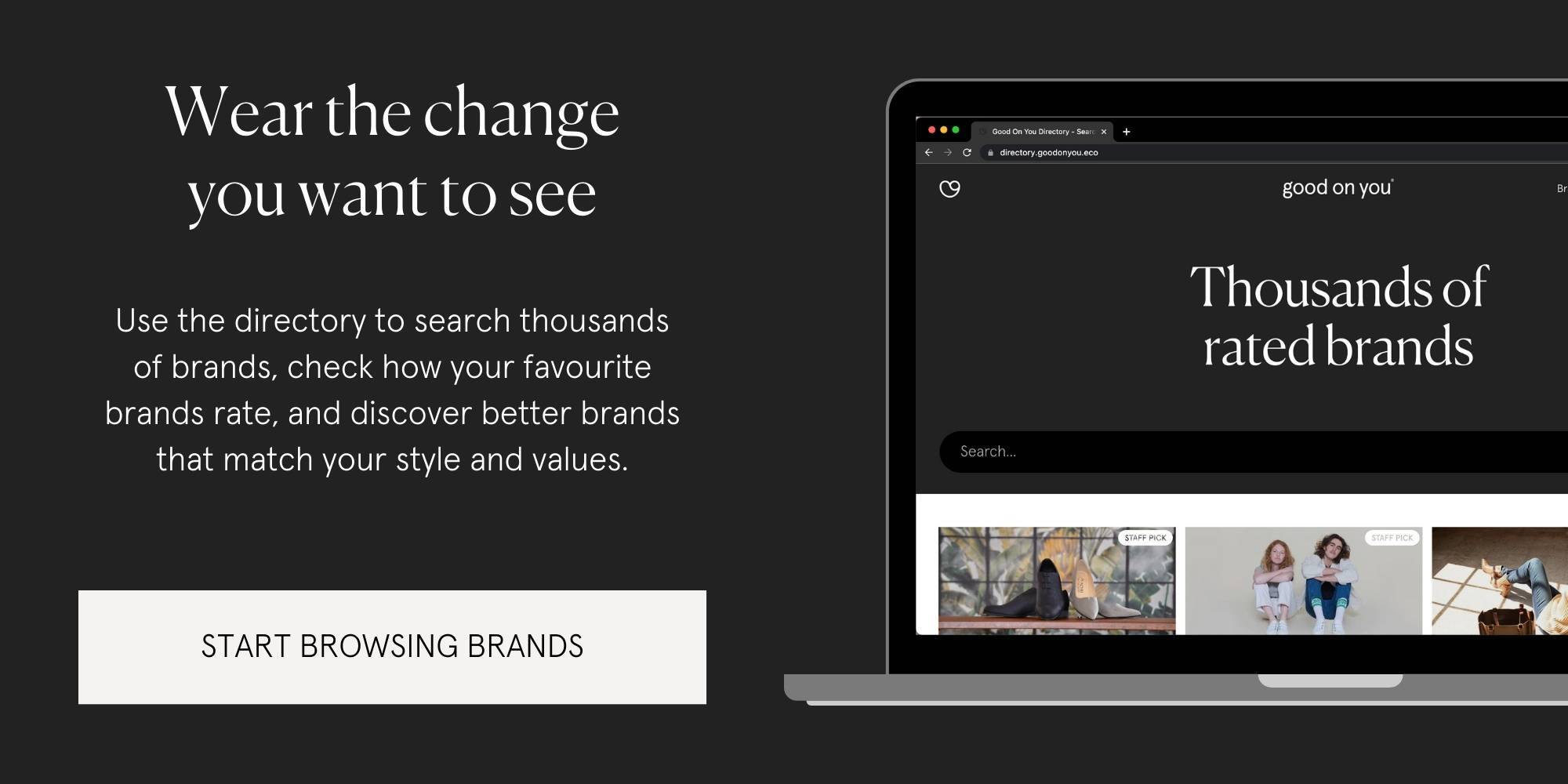 Now that you know what makes a responsible brand, you might decide to shop from companies located in your country or region. Whether it is to support your community at home or reduce your carbon footprint when shopping online, shopping locally can have positive benefits.
So if you live in Denmark, Sweden, and Norway or want to support Danish, Swedish, or Norwegian fashion labels, you might wonder which clothing brands are doing better. Here we're shining a spotlight on the best more ethical and sustainable clothing brands from Denmark and Sweden that are all rated "Good" and "Great" by our first-class methodology. In the list, you'll find both accessories and clothing labels that all cater to different styles, including womenswear and menswear, streetwear, and even a couple more luxurious options. We've also included a selection of second hand Norwegian labels rated "It's a Start" available over on Vestiaire Collective.
Curious about brands in other regions? Check out our editors' favourite brands from:
Brands from Denmark