This is a sponsored article about a brand that was independently assessed by our rigorous ratings system. We're proud to only collaborate with "Good" and "Great" rated brands. Learn more.
'Wear No Evil' every day with 'Great' rated brand Etiko, creating conscious Fairtrade and organic basics and sneakers for every wardrobe.
Step aside, Converse. There's an ethical shoe in town with all the timeless style pros and none of the questionable production cons. Rated 'Great' for workers, the planet, AND animals, this is one of our favourite Aussie brands that is bound to quickly climb to the top of your list, too. With a range of affordable organic basics, underwear, and of course, sneakers, you can 'Wear No Evil' every single day. Meet Etiko.
We constantly set the bar for upholding and campaigning the human rights of people working in traditionally exploitative industry supply chains.
How it all began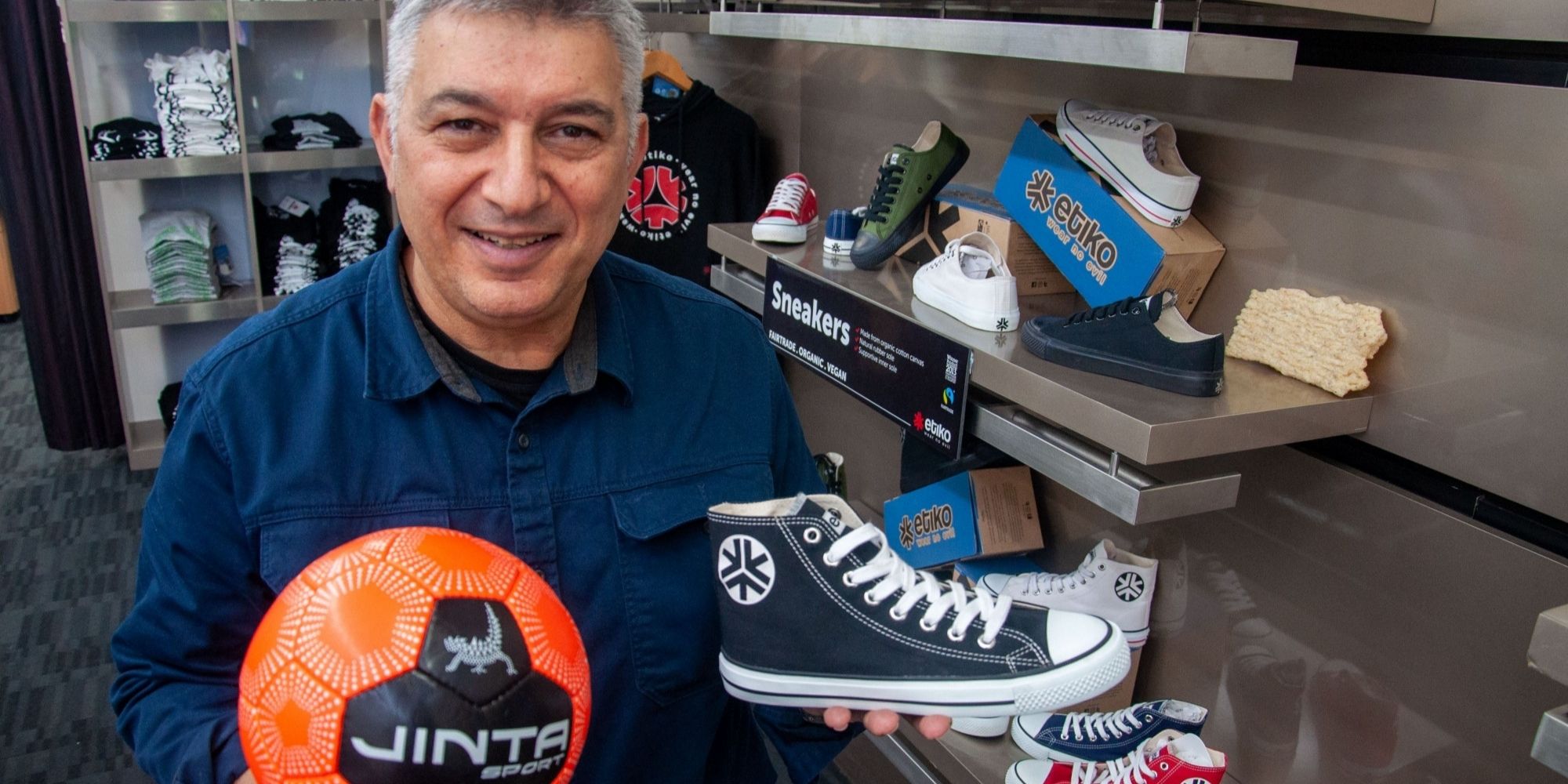 Nick Savaidis started Etiko at the end of 2005 after finding that, no matter how hard he tried, he couldn't buy things like sports balls, clothing, and footwear that he could be 100% confident "hadn't been made by a child or some poor worker being ripped off in a developing country." Sweatshops, corporate greed, globalisation—call it what you want; Nick knew that it sucked, and it was time for an alternative.
Since its foundation, Etiko has had the respect and promotion of human rights, animal welfare, and environmental protection at the centre of its mission. "We wanted to be 100% confident the apparel and footwear we were buying for our family hadn't been made by a child or some poor worker being ripped off in a developing country. At the time this didn't exist, so we created it." Etiko ended up being the first fashion brand in the Southern Hemisphere to become Fairtrade certified and is one of our highest rated Aussie brands ever.
To this day, Etiko strives to improve its practices and do even better across its supply chain. Not content with simply 'doing no harm' or being 'a responsible purchaser', Etiko's ambition is to do as much good as possible, all while creating timeless and trendy products you'll love.
Eco-friendly fashion that fits your values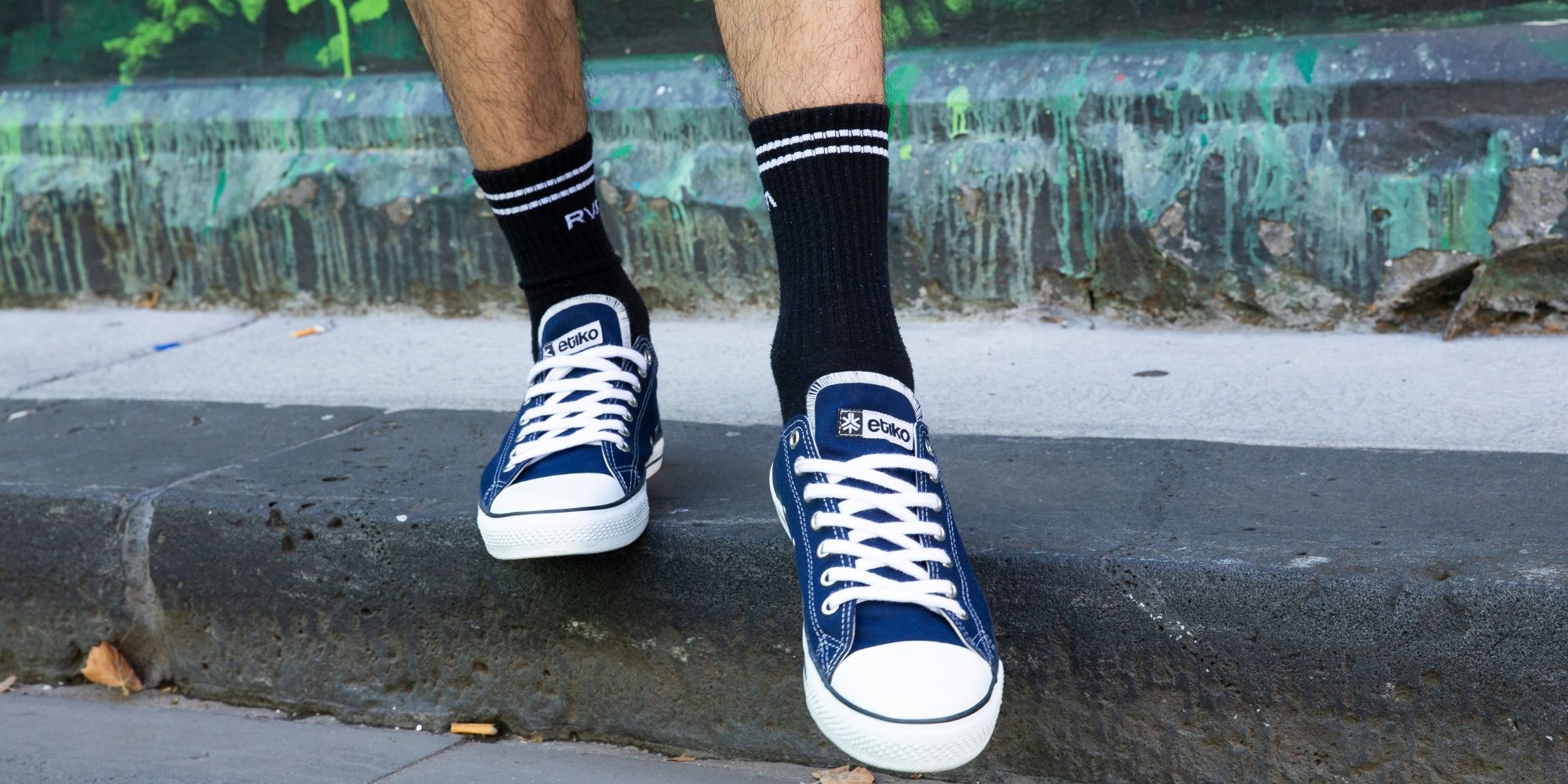 If you didn't guess yet, Etiko is derived from the Greek word for 'ethical'. And if any brand deserves that title, it's this one. With a deep sense of care for the workers along their entire supply chain, the use of eco-friendly materials and processes, as well as ditching all animal ingredients, Etiko is about living conscientiously both through your purchases and in your daily life.
Better for people
Countless fashion brands claim that people are at the heart of what they do, advertising happy models and customers wearing their products and calling it good. But what about the people behind the scenes? The sad reality is that garment workers are one of the world's largest and most exploited groups. In fact, 1 in 6 of the world's workers are employed in the fashion industry, and around 80% of those workers are female! With fashion production often outsourced to developing nations, corporations can take advantage and pay pennies for low-quality products made in unsafe conditions.
Etiko exists to combat this. Since day dot, Nick and the team have made it their mission to prioritise everyone along the supply chain, from seed to store. The brand recognises the importance of transparency and traces its entire supply chain. It is a Fairtrade certified brand, meaning not only are workers safe and healthy but they are being alleviated from poverty. Etiko also ensures payment of a living wage throughout its supply chain—something that should be a given but even the largest brands can't seem to manage!
Gentler on the planet
Fashion is a highly wasteful and damaging industry, and the environment suffers for it. From garbage soup in the oceans to deforestation in crucial biodiverse areas to producing 10% of global carbon emissions, our seemingly innocent clothes and accessories have a lot to answer for.
By using only environmentally-friendly materials in its products, Etiko is leaving as light a footprint as possible. It uses exclusively GOTS certified organic cotton, which is the most robust and trusted organic standard for fashion. It also sources FSC certified and recycled rubber for its footwear. Taking it one step further, as circular fashion takes centre stage, Etiko is taking responsibility for its products even at the end of their life with a take-back program. Recycling footwear isn't widespread yet, so you can (and should!) send your sneakers or thongs back to the brand in Melbourne and receive a $10 or $5 voucher respectively to use on your next purchase, or drop them off in Boronia if you're local. Thanks to a partnership with Save Our Soles, the returned footwear will be made into outdoor furniture whilst Etiko continues to assess the best way to incorporate them into future shoes.
Kinder to animals
Vegans and cruelty-free fashion lovers rejoice—Etiko is and always has been a 100% animal-free brand! Animals are sentient beings we share Earth with, and they shouldn't have to suffer for the shoes on our feet or the clothes on our back. By leaving animal products and co-products out of their entire range, Etiko is leading the way towards a vegan fashion future. Not only does this benefit the animals, but it's also good news for the environment and workers, who are impacted by things like leather and wool production as well.
Our 6 favourite items from Etiko
Ok, ok, so you're converted. Now for the fun part—the products! With the same price point as you-know-who we mentioned earlier, the classic kicks are our go-to. But the underwear is also super comfy and affordable, there are some great tees and hoodies to choose from, and even flip flops that save the ocean. Here are all our faves: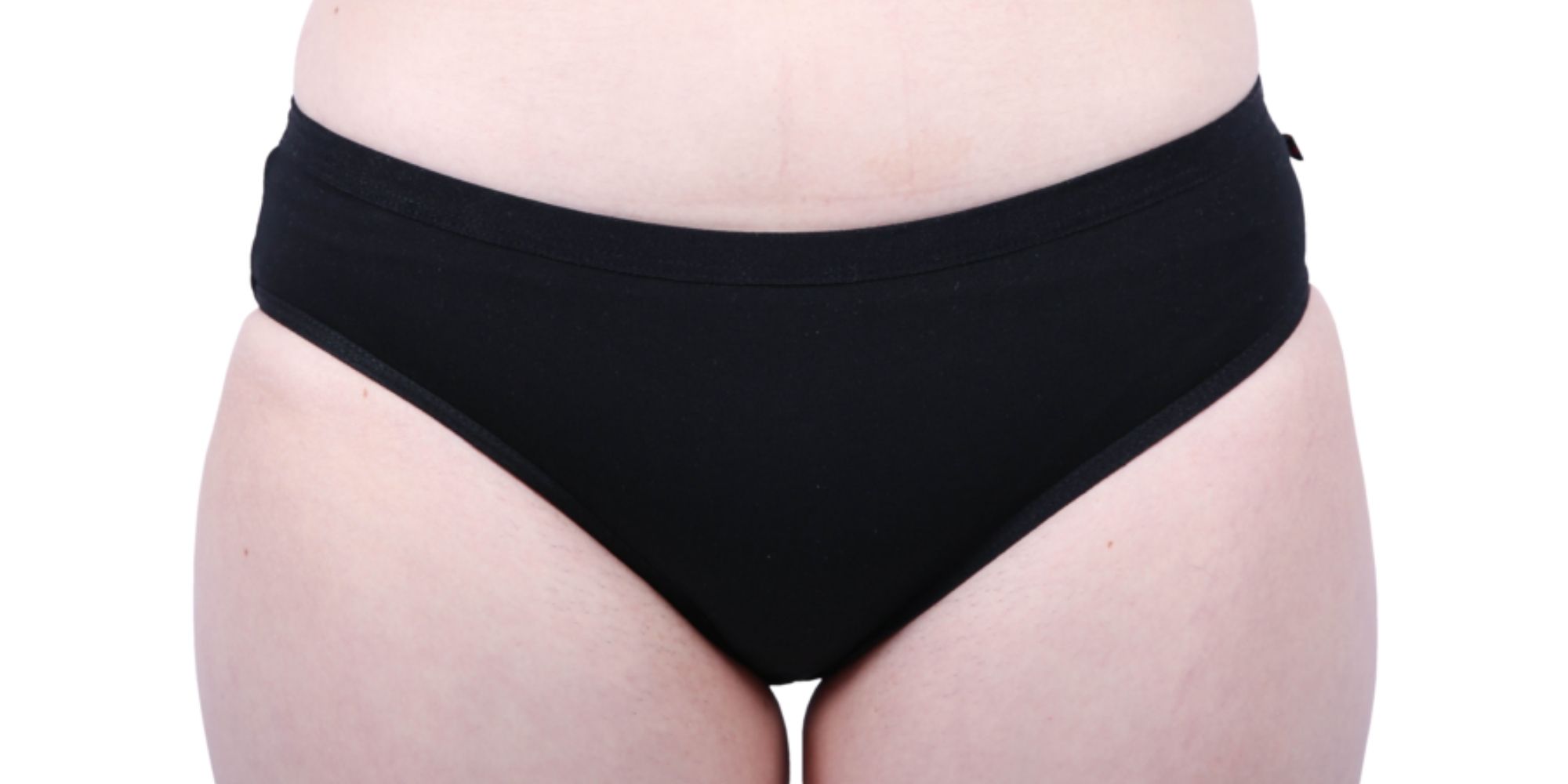 Nothing says classic and comfy like black organic cotton bikini underwear. And naturally breathable plant-based fibres are the best thing to have so close to your skin!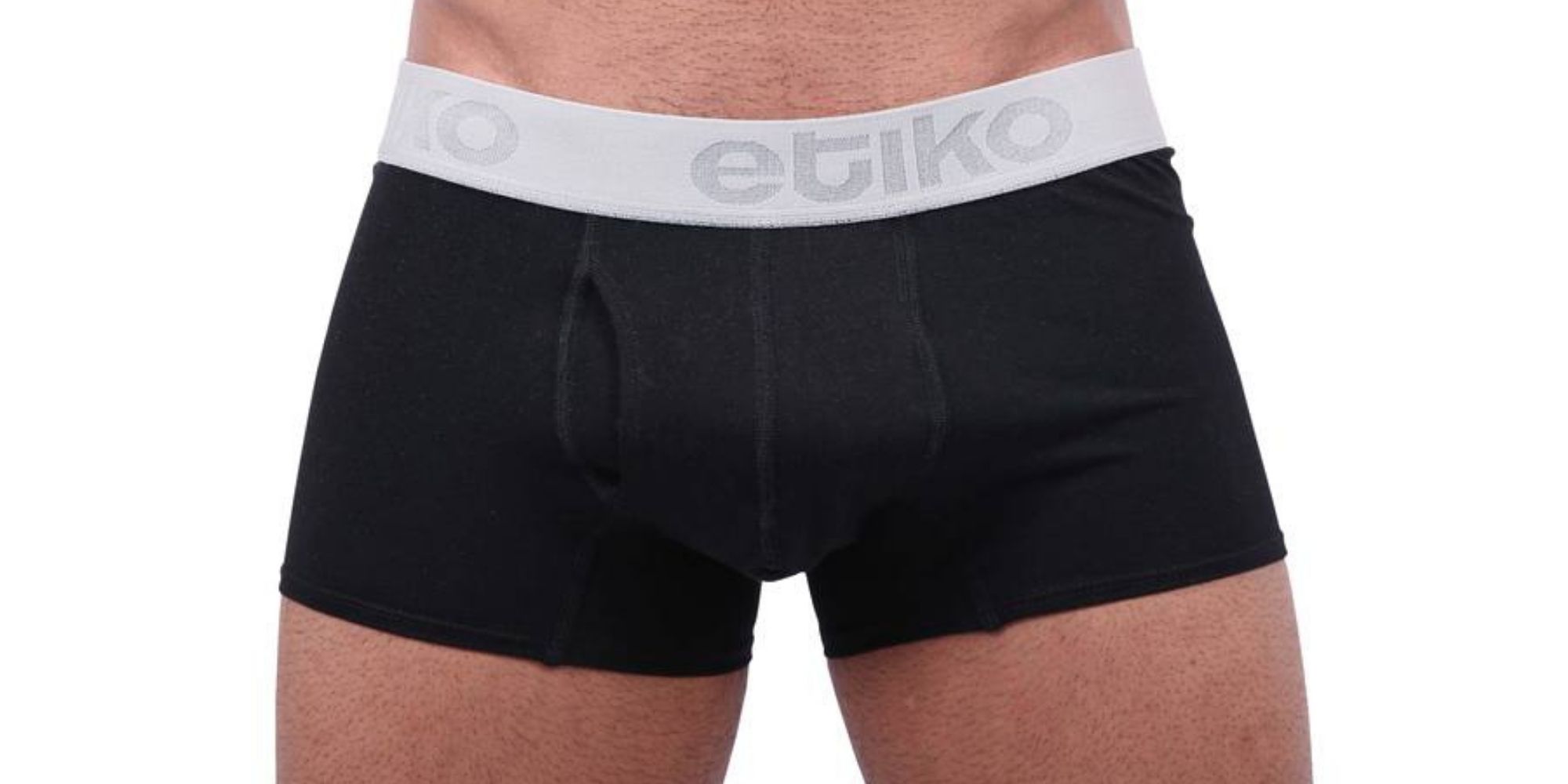 A basic black trunk made with GOTS certified organic cotton. The wide band provides a secure fit, and the fabric is just the right thickness for both comfort and support.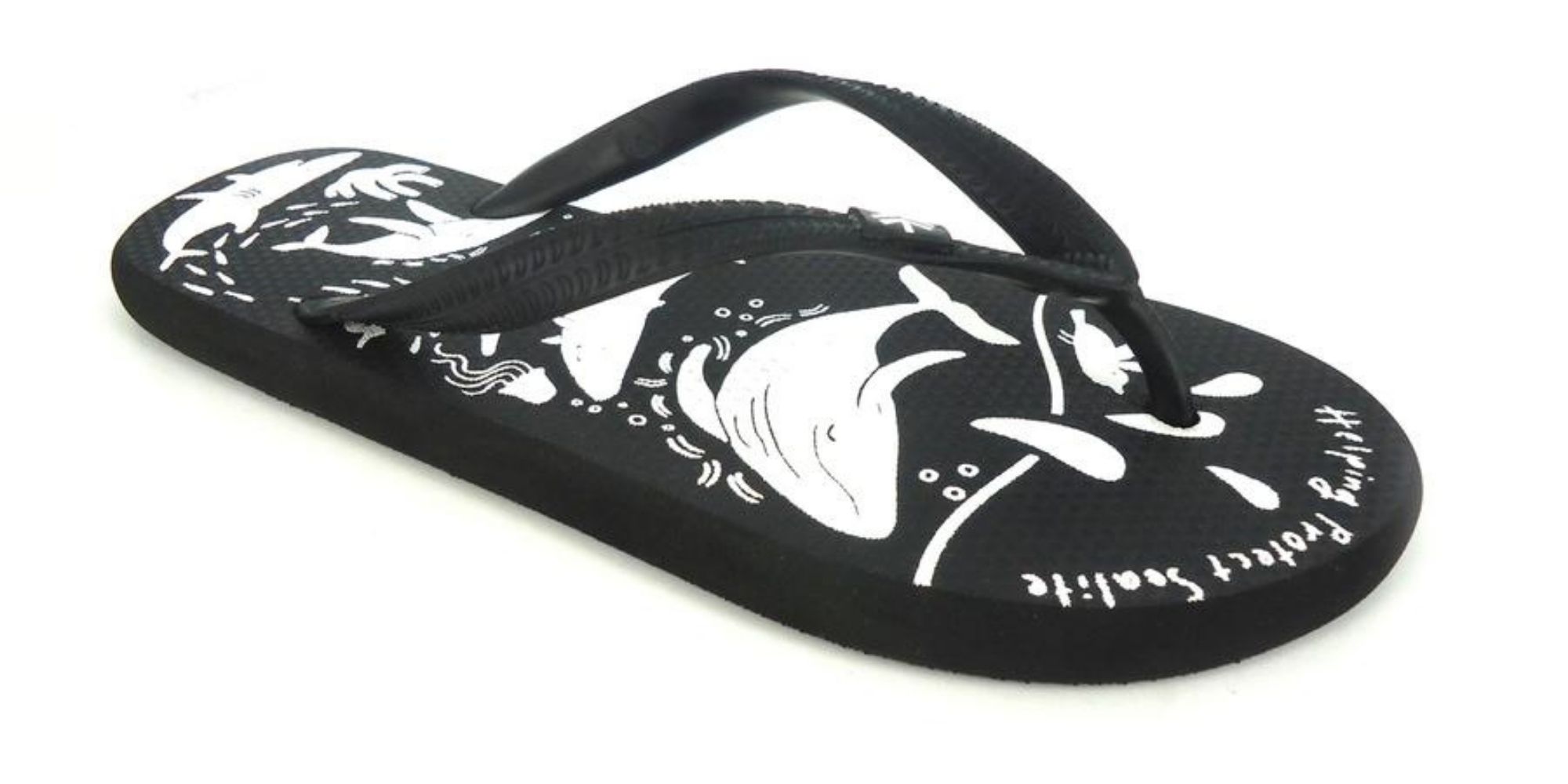 These vegan flip flops are designed to do good. Made from a combination of natural and recycled rubber from Sri Lanka in collaboration with Sea Shepherd, 10% of proceeds go directly to support Sea Shepherd and their ocean conservation activism!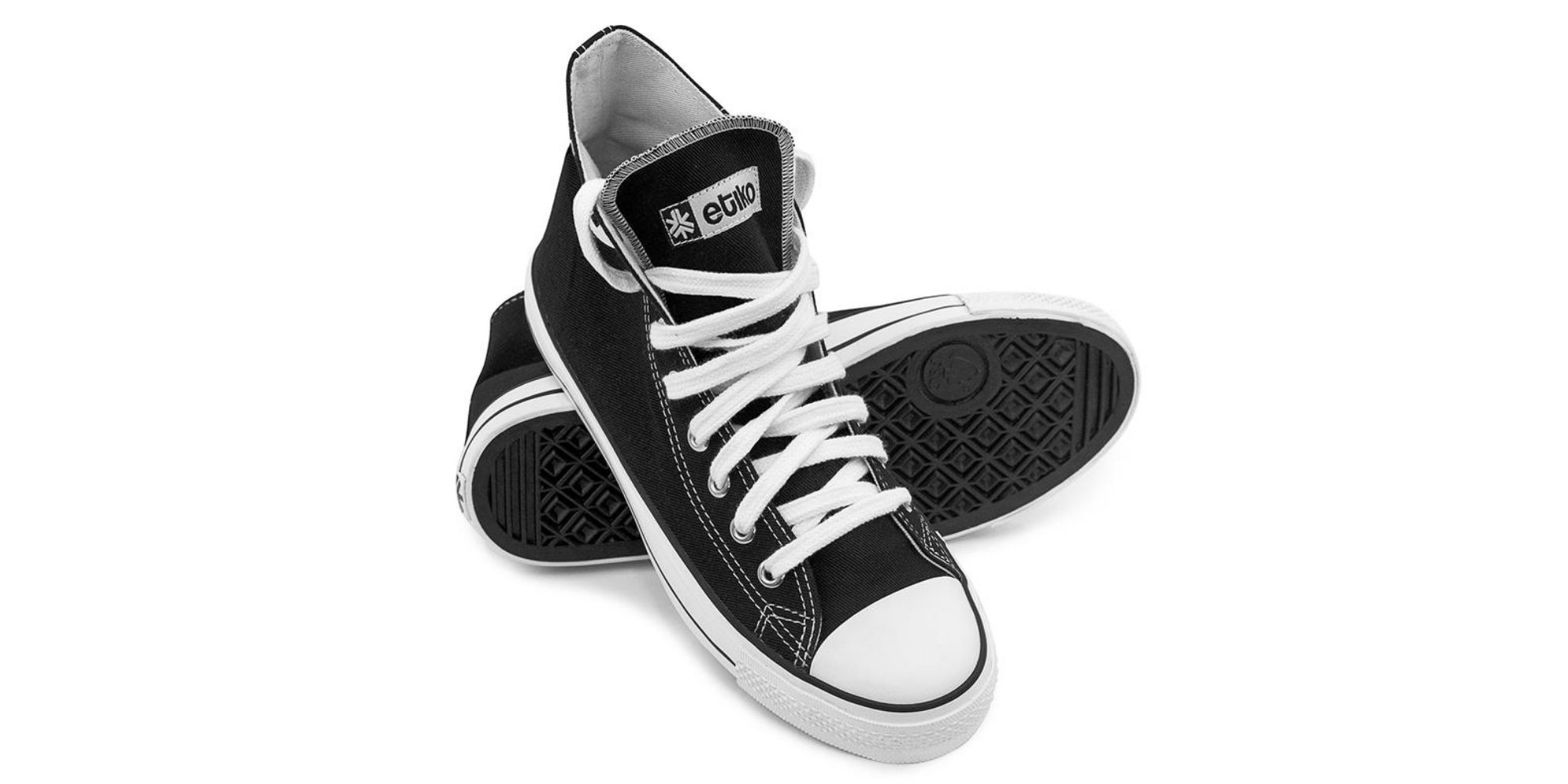 "Your favourite high top style sneaker made radically different than any other." Made from organic cotton canvas and natural rubber, hand stitched by certified Fairtrade employees, and coming to you in a post-consumer waste shoebox. Need we say more?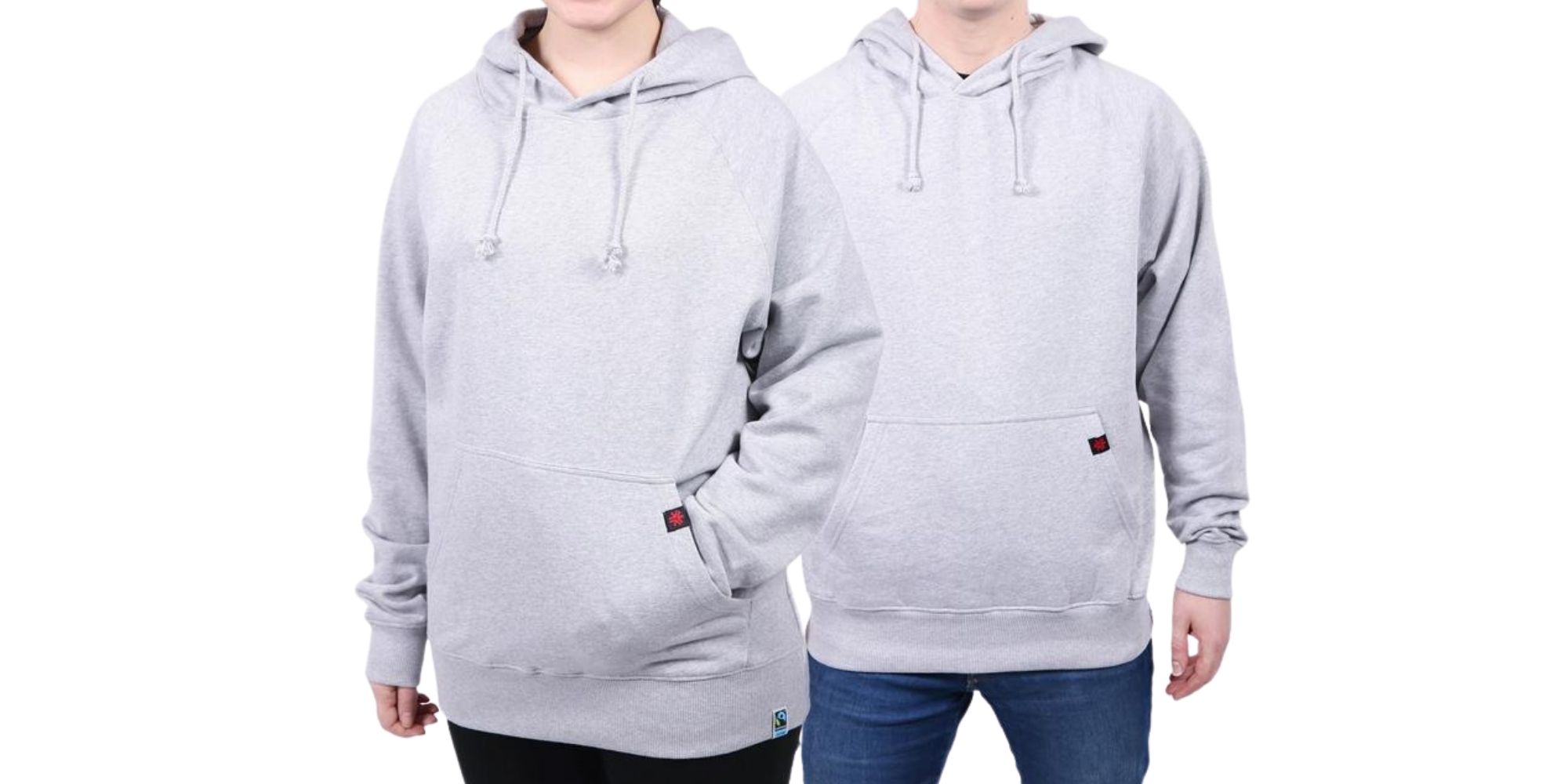 Good for the earth and its people, this go-to grey hoodie is fit for anybody and made from super soft and comfy organic cotton.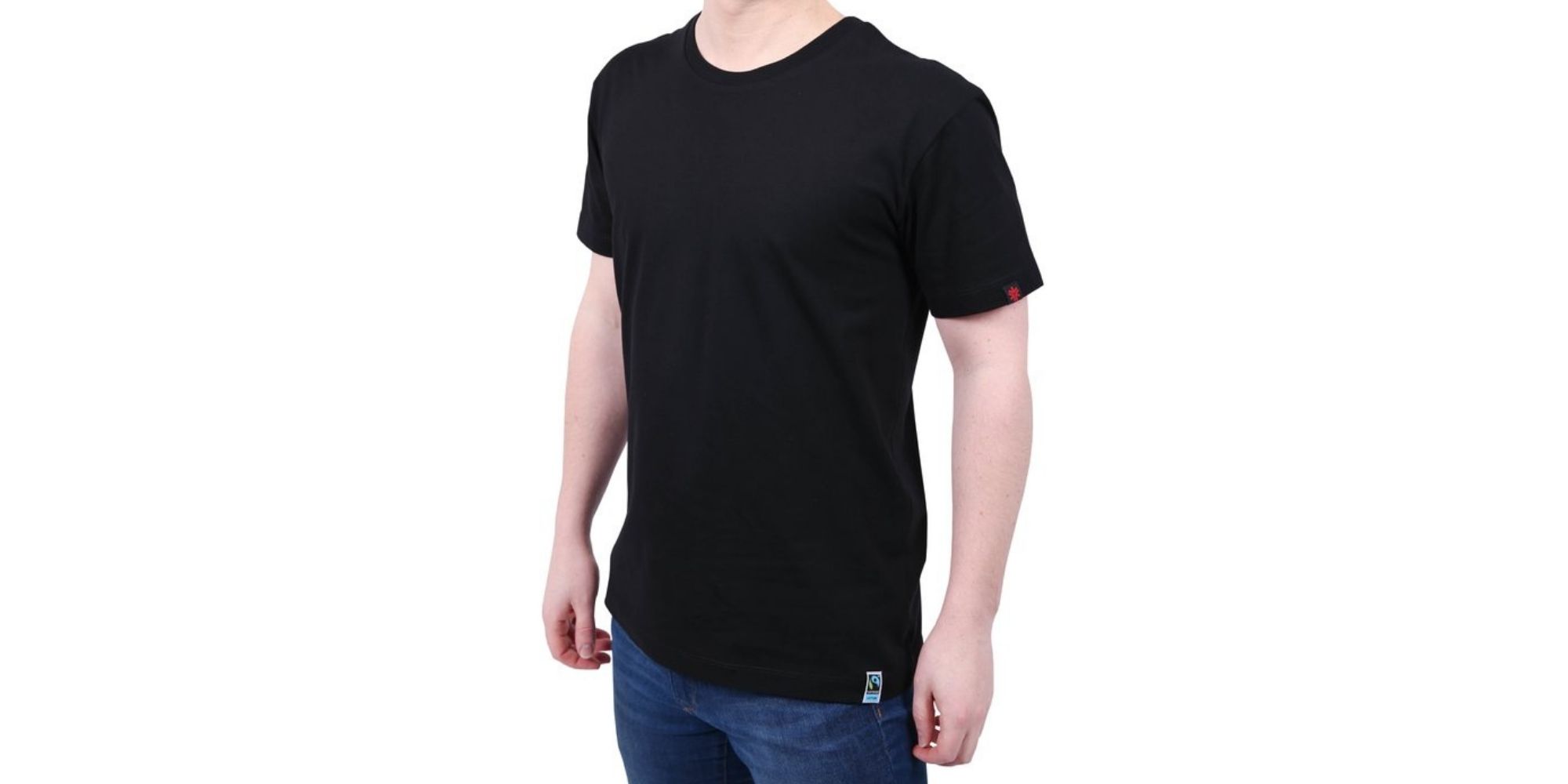 Complement any wardrobe with this basic black crewneck tee. We love an extra-cosy t-shirt that is as good for our fit as it is for the planet!