Our editors curate highly rated brands that are first assessed by our rigorous ratings system. Buying through our links may earn us a commission—supporting the work we do. Learn more.
Capsule wardrobes help to bust decision fatigue, save us money, and overall de-stress our relationship with clothes. Here are our top tips and favourite brands to create the perfect capsule for you.
Building the conscious capsule of your dreams
Have you ever pulled open the doors of your wardrobe, only to find yourself groaning that you have nothing to wear? At this point, it can be tempting to rush out and buy something new, fun, and affordable. But if it's this kind of quick-fix buying that leads to the "nothing to wear" dilemma in the first place, then we're just running in circles. Not to mention the impact overconsumption has on the planet. Cue the "capsule wardrobe".
What is a capsule wardrobe?
The term "capsule wardrobe" was coined by British fashion icon Susie Faux in the 1970s. A traditional capsule comprises a collection of anywhere from 10-50 practical and versatile pieces of clothing put together to create an entire wardrobe for a season, but the definition isn't so strict today.
The main thing is that the pieces are interchangeable, enabling you to build countless outfits from fewer items overall. Season, lifestyle, or event-specific capsules are also popular now. So while the concept isn't new, it represents a modern shift in thinking about how we wear clothes in the age of fast fashion and is inspiring significant change in our consumption habits.
Why we love it, and why you'll love it too
In our busy lives, many of us reach the point of decision fatigue early on in our day. By narrowing your wardrobe down to thoughtfully selected essentials, you're saving yourself multiple decisions every day. You're also far less likely to turn to impulse buying when getting dressed is so simple, so going capsule can help curb an unhealthy shopping habit, too.
Alongside the everyday stresses, the fashion industry is one of the biggest polluters in the world, so changing your clothing habits is not just a lifestyle fix but a planet fix, too. Thinking mindfully about how our fashion purchases might improve our daily lives fosters an emphasis on quality over quantity, reducing waste and saving us money in the long run.
And the benefits are proven. A recent study on capsule wardrobes by the International Journal of Market Research had promising results, showing "a positive impact of a 3-week capsule wardrobe on our participants who felt less stressed, detached from fashion trends, have found joy in their fashion style, and enhanced their awareness of conscious consumption." How cool is that?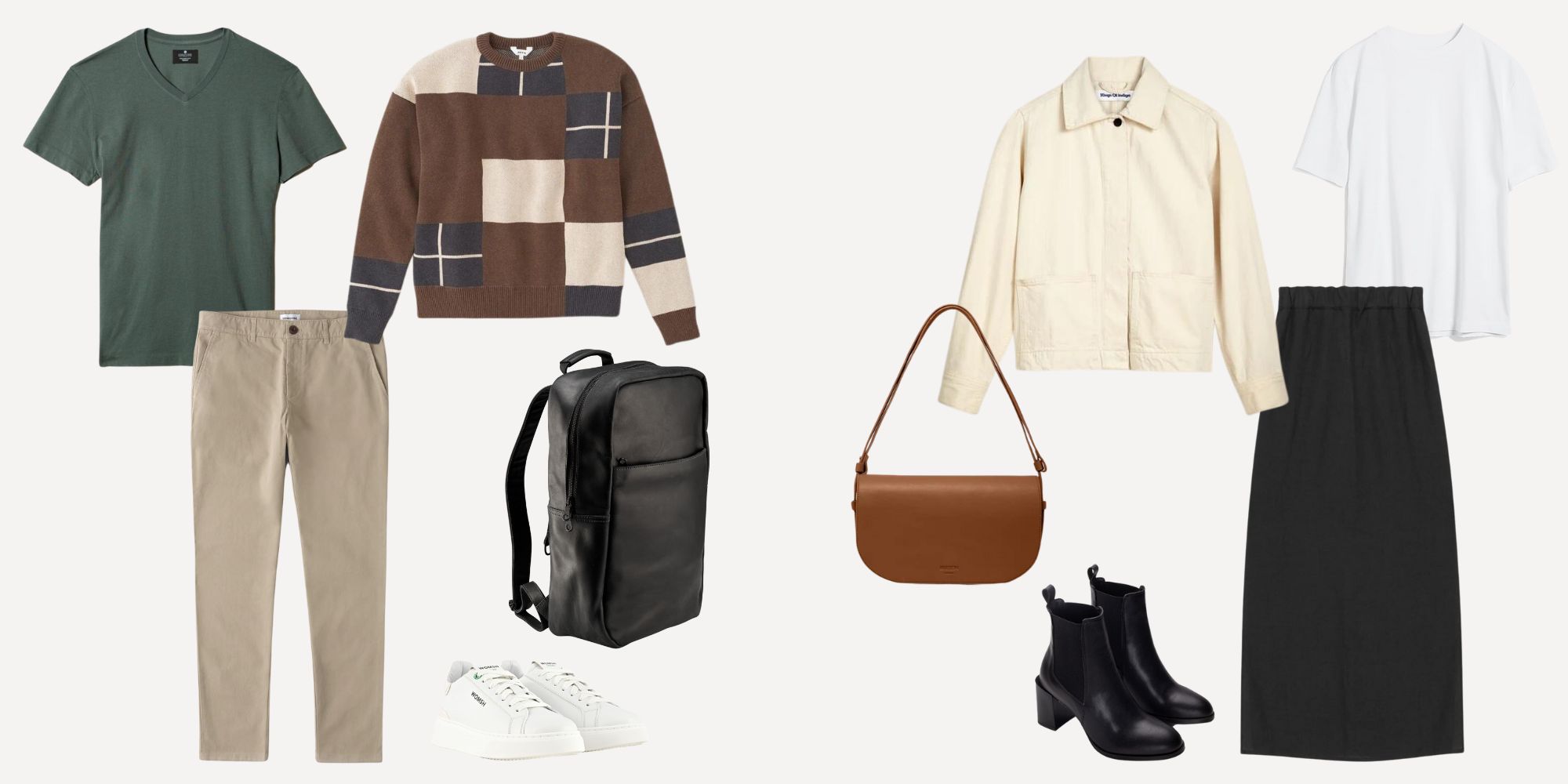 Capsule and minimalist creators to follow
Numerous fashionistas and bloggers swear by the capsule wardrobe or similar minimalist wardrobe systems. Here are some who inspire us:
For the last few years, capsule wardrobe queen Daria Andronescu has been taking newbie ethical fashionistas by the digital hand and helping them on their way to more sustainable style. Her Wonder Wardrobe YouTube channel has over 80k subscribers, who are treated with regular tips, news, and fashion finds.
Courtney Carver's diagnosis with Multiple Sclerosis moved her to "create a life with time and space for what really matters". After feeling the benefits of minimalist living, she started the popular movement Project 333, which encourages people to create a wardrobe of 33 items every three months.
Since shifting her mindset to more conscious consumption in 2018, Candice has been running a slow fashion and sustainable living blog with minimalist, repeatable capsule outfits. Her maternity and postpartum capsules and her simple styling videos on Instagram stand out. She also reviews slow fashion brands to help you make better choices when buying new.
Verena is a dedicated minimalist, environmentalist, and capsule-ist. We love her YouTube channel because it's instructive and gives excellent visual inspo, showing us how to create many gorgeous outfits with just 30-ish items of clothing. Check out her Capsule Wardrobe Essentials video.
Caroline capsule-fied her wardrobe back in 2014 and has been blogging about her ever-evolving journey since then. With timeless and easy-to-understand seasonal wardrobe guides and even travel packing guides, Unfancy is a fantastic minimalist resource as you dip your toe into a simpler closet.
Co-host of the #ParisianStyle10x10 capsule wardrobe challenge, Jessica Harumi is a sustainable fashion blogger and YouTuber who believes that personal style can inform a more conscious lifestyle. On her platforms you'll find a curated selection of responsible brands alongside musings on capsule wardrobes, slow travel, and minimalism.
For Spanish-speaking capsule wardrobe content, Paty Pats is your best bet. She shares detailed and helpful visuals on putting together capsules for everything from travel to different seasons, and proves you can keep up the habit once a baby joins the fray.
Capsule step-by-step
Building a capsule wardrobe is about choosing a logical selection of clothing that you not only love to wear but that is practical and versatile.
Take stock
To begin the process, you will need to pull everything out of your closet and take stock. Some questions you can ask yourself about each item are:
Have I worn it in the last year?
Does it fit my day-to-day lifestyle?
Does it suit my body right now?
Does it go with my other clothing?
Do I love it?
These questions will help you make decisions about what can stay and what should go. Chances are most items will land in one of four categories: repair, give away/sell, recycle, or keep.
Make a list
Next, make a list of what your capsule should contain. The content of your capsule wardrobe will vary depending on the season and your individual style. But importantly, you want to have a balance of tops, bottoms, layers, accessories, and shoes. Neutral colours that pair well are key, though of course, bold prints and colours have a place in a particular capsule style, too. Generally, having core pieces in neutral tones and selecting a few accent colours per capsule helps to simplify the mix-and-match process.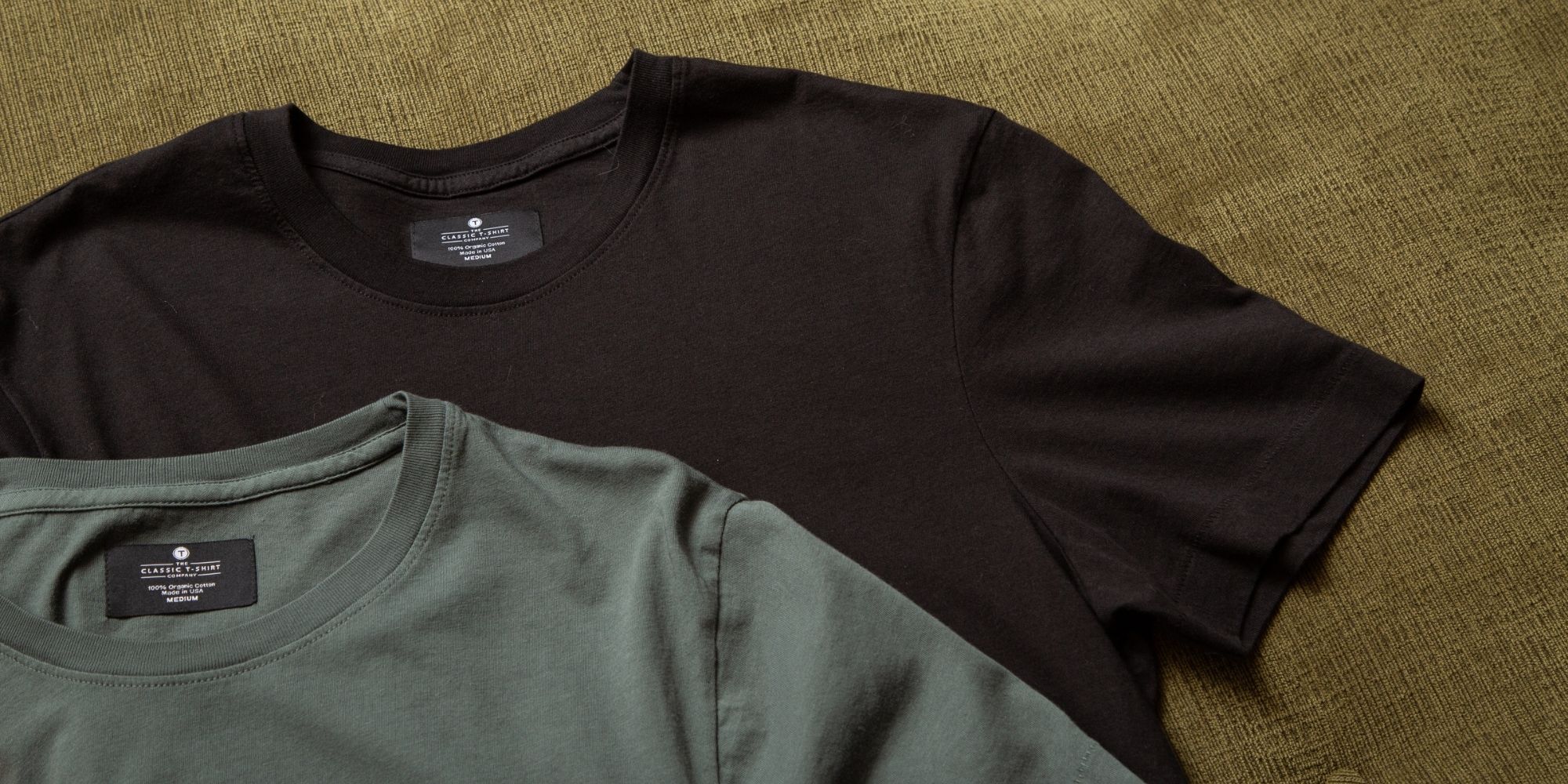 Find and fill the gaps
At this stage, it's a good idea to cross-reference your list with what you already own so you can see where the gaps are and decide how best to fill them. Once you have exhausted everything you own, consider shopping second hand or swapping with friends. Chances are you'll be left with only a few missing pieces after all that, and you can consider supporting some more ethical brands to round out your closet.
To help you out, we've curated a list of "Good" or "Great" brands below that will act as perfect staples or gap fillers for the beginner's capsule wardrobe to last this season and many to come.
Tops