This is a sponsored article about a brand that was independently assessed by our rigorous ratings system. We're proud to only collaborate with "Good" and "Great" rated brands. Learn more.
Meet circular fashion label A.BCH. This innovative brand is driven by a mission "to transform the way people buy, wear, and discard clothing." From the beginning, A.BCH has done things differently, turning the conventional fashion model on its head. The brand works tirelessly to end the industry's negative impact on the world's environmental and social crises, pioneering a total fashion system overhaul. Read on to discover why this 'Great' brand is one of our favourites. It's bound to become one of yours, too.
The brand's first steps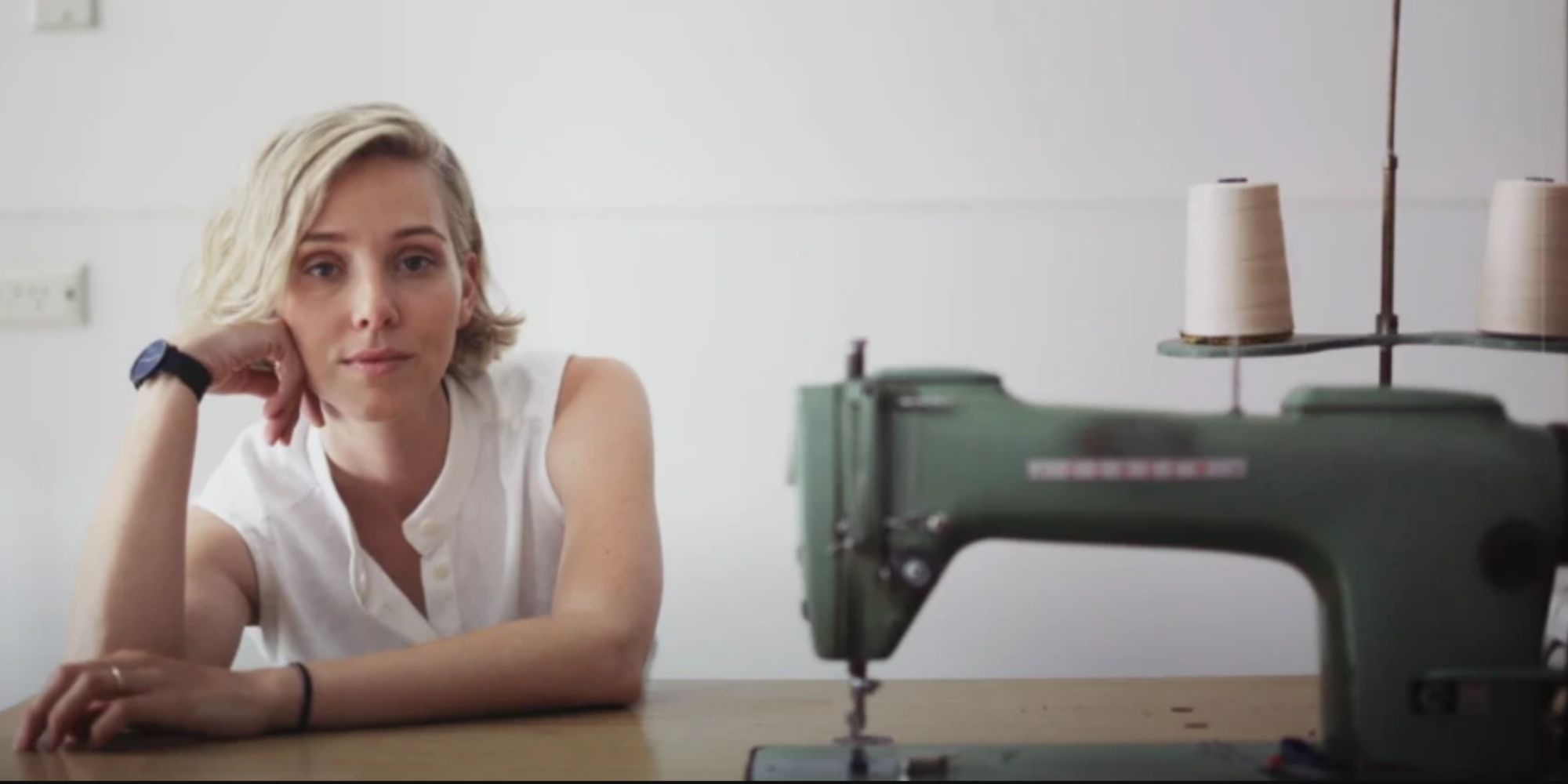 After completing her Bachelor of Design in Fashion and Textiles at UTS in 2012, founder Courtney Holm dove into the fashion industry with abandon. She simultaneously worked for a cult Melbourne label and launched two businesses of her own. "But over time," she says, "the growing awareness of overconsumption, wastefulness, human rights abuses, and total lack of transparency in the space began to take its toll on my perception of the industry." Not unlike others who have moved into the sustainable fashion space, Courtney knew that she had to channel her passion for clothing into a different kind of business—one with the sole purpose of addressing fashion's environmental and social issues head-on. So, in Melbourne in 2017, A.BCH was born.
Since launching, A.BCH has pushed the circular fashion economy to the top of the agenda locally and internationally. A.BCH is now known for demonstrating actual transparency by flinging open the books of the entire supply chain for all to see. The brand's proven commitment to sustainability has seen it nominated for—and win—numerous awards, and it's a success story we're thrilled to keep up with.
As a brand, we have the burden to radically change how the industry operates—for good. This is why we invest considerable time and resources into innovation and educating our customers and the broader community about sustainability practices in fashion.
Sustainable every step of the way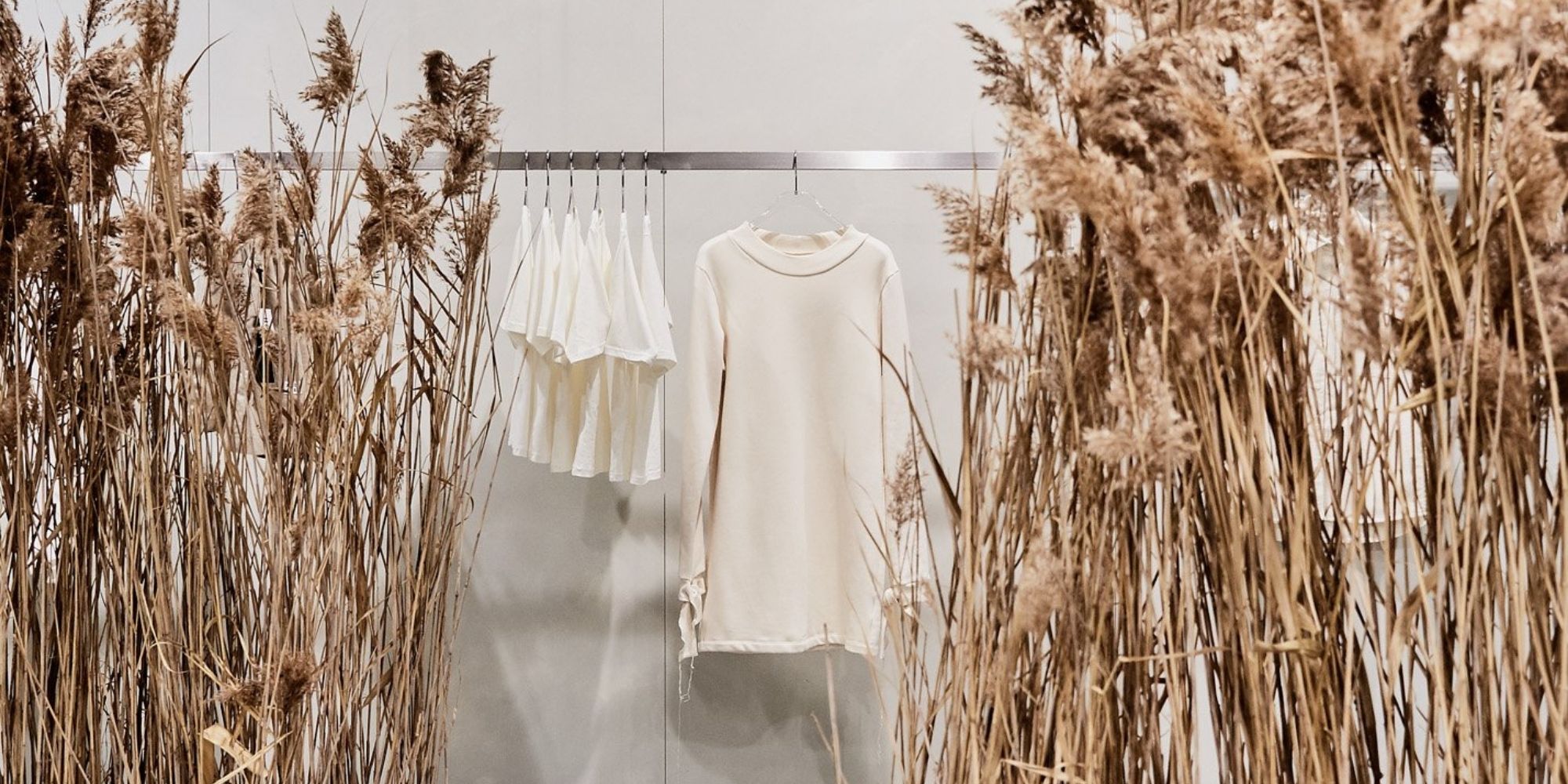 From its early days, A.BCH rejected the seasonal fashion calendar, separate men's and women's collections, the retail model, traditional pricing structures, and secretive business practices. The brand focuses on eliminating material and energy waste through pre-user, user, and post-user phases whilst creating beautiful, design-led clothing for its customers to love and enjoy. And instead of traditional seasons, its campaigns reflect the lifecycle of garments—birth, life, and afterlife. "This approach gives us an opportunity to educate our customers about the role they play in this lifecycle and equip them with the knowledge and necessary tools to make better decisions." Here's how the magic happens:
Birth
A.BCH makes it easy to track how your garment came to be and where each element originates from. The brand ensures every part of a garment is ethically created and sourced by paying attention to the supply chain from start to finish. The garments are intelligently crafted in Australia from renewable, organic, and recycled materials like GOTS certified organic cotton and TENCEL, which is a crucial step. "We use only natural fibres and low-impact dyed fabrics. Even our buttons are made from the seeds of fallen corozo fruit in Panama!" This means the products are recyclable and compostable—further lessening their impact on the environment. They are manufactured in-house by the team, or, when larger runs of a particular garment are needed, by a local partner manufacturer certified by Ethical Clothing Australia.
Life
"Our garments are timeless and are designed to be worn all year round," says Courtney. By focusing on 'seasonless', year-round, and timeless pieces, A.BCH gives the wasteful, trend-led fast fashion collection model the middle finger. Every piece it launches becomes part of its collection forever, which we love. This unique approach introduces a level of versatility rarely seen in a fashion line. It makes the whole collection a glorious sustainable pool to dip into for items perfect for a capsule or minimalist wardrobe by nature.
A.BCH is passionate about helping shoppers extend the life of their garments as much as possible, so not only can you wear the pieces year-round, you can wear them for many years to come. The brand wants shoppers to "feel empowered to effectively care for their garments to extend their lifespan and inspired to think about fashion differently through the post-purchase educational content we provide." The primary way it does this is with its Care, Repair, Wear program—with every order, A.BCH provides a care guide to help keep clothes looking fab for longer. It also offers free repairs on A.BCH clothes for the life of the garment and facilitates repair and zero waste workshops within the community. How cool is that?!
Afterlife
A stage that brands overlook far too often is what happens to their clothes once shoppers are done with them. A.BCH tackles its garments' 'afterlife' in a few ways: It only designs clothes that will safely biodegrade or that can be recycled at the end of their life. Sometimes it uses materials upcycled from waste, but every raw material must have a circular projected life cycle in order for the brand to use it. This goes for everything, including buttons, labels, threads, and interlining. "At A.BCH, we encourage re-use, return, or the composting of our products. We facilitate a recycling program where we will sort and repair returned garments for second hand use, re-make the garments into something else entirely, or preserve for a cellulose recycling program we've initiated with top scientists here in Australia." Every single product A.BCH creates is designed for circularity, but it needs customers' help to send the products back when they are no longer worn to keep textile waste out of landfill!
The next steps for A.BCH
When we asked Courtney what her plans were for the future of A.BCH, she didn't disappoint. "We plan to keep using our voice and innovative approach to realise a circular fashion future. While we will always create beautiful, circular, and timeless pieces for our customers to love and enjoy, we are heavily investing in several projects for our future world." These exciting projects include garment-to-fibre recycling that will allow the brand to turn old A.BCH clothes into new ones, launching a biodegradable stretch range to give people an alternative to clothes made from plastic, and collaborating with working groups and scientists to create ground up change across the industry. "Finally, we want to encourage even more A.BCH customers to actively take part and responsibility in the garment life cycle." We wish nothing but the best for the brand and can't wait to watch its sustainable journey unfold!
Our 5 favourite items from A.BCH right now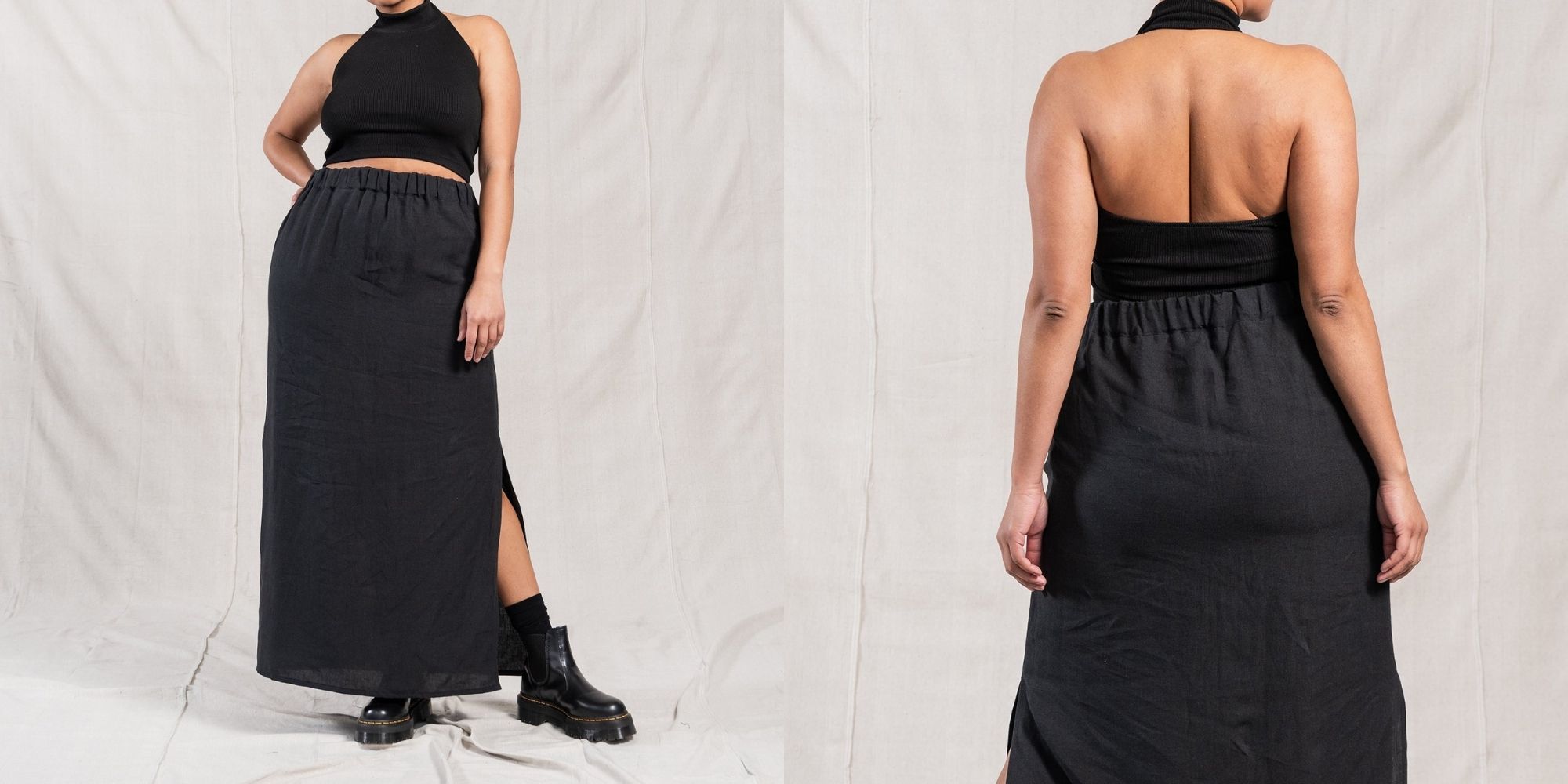 This 100% GOTS linen skirt is a wardrobe staple that you can dress up or down depending on the vibe you're going for. It's also designed to be complementary to many shapes and sizes!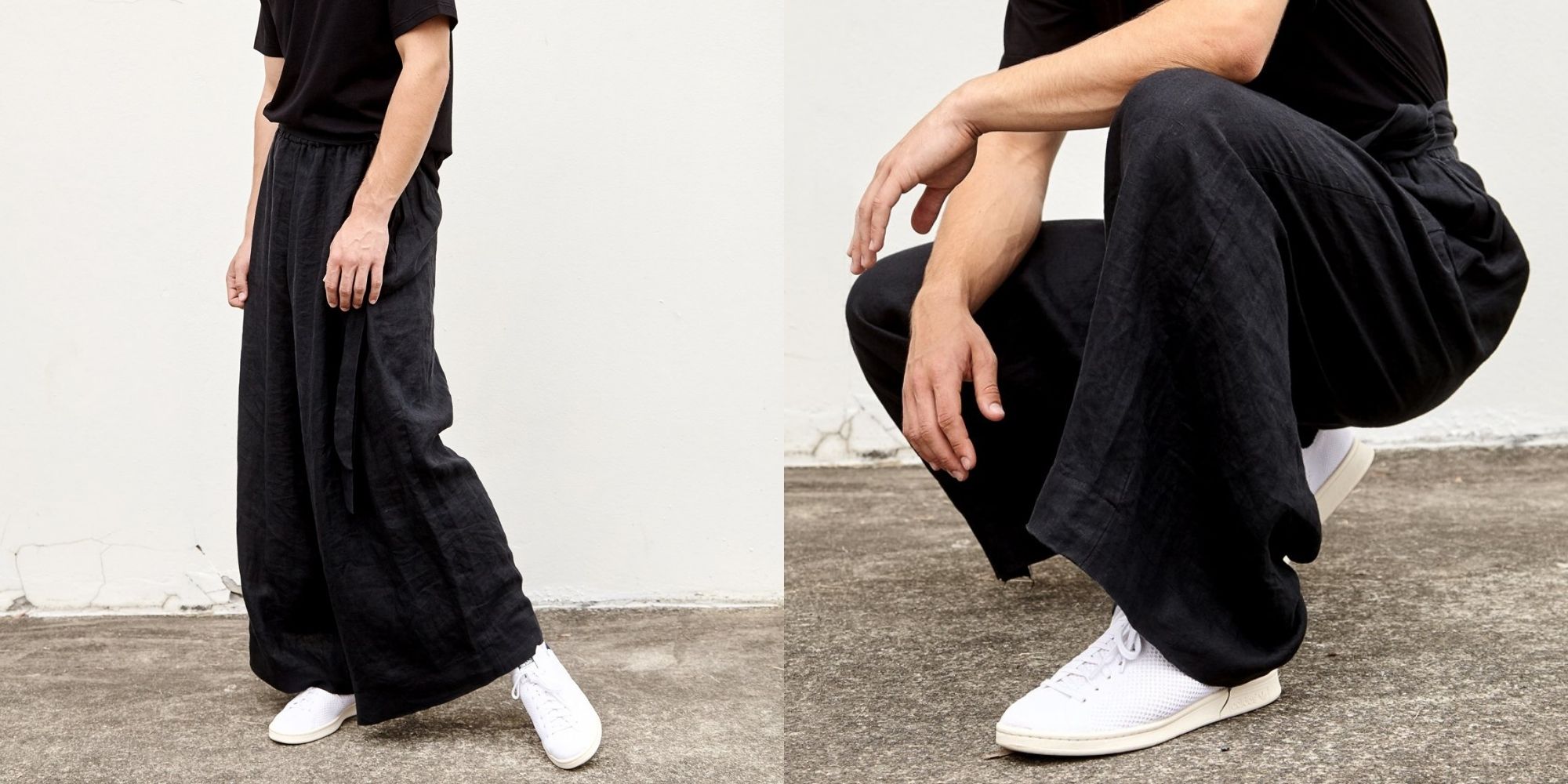 These unisex linen pants are a crowd favourite for their universally flattering shape and fit. They come with a long detachable belt so you can style as you so desire, and feature satisfyingly deep pockets.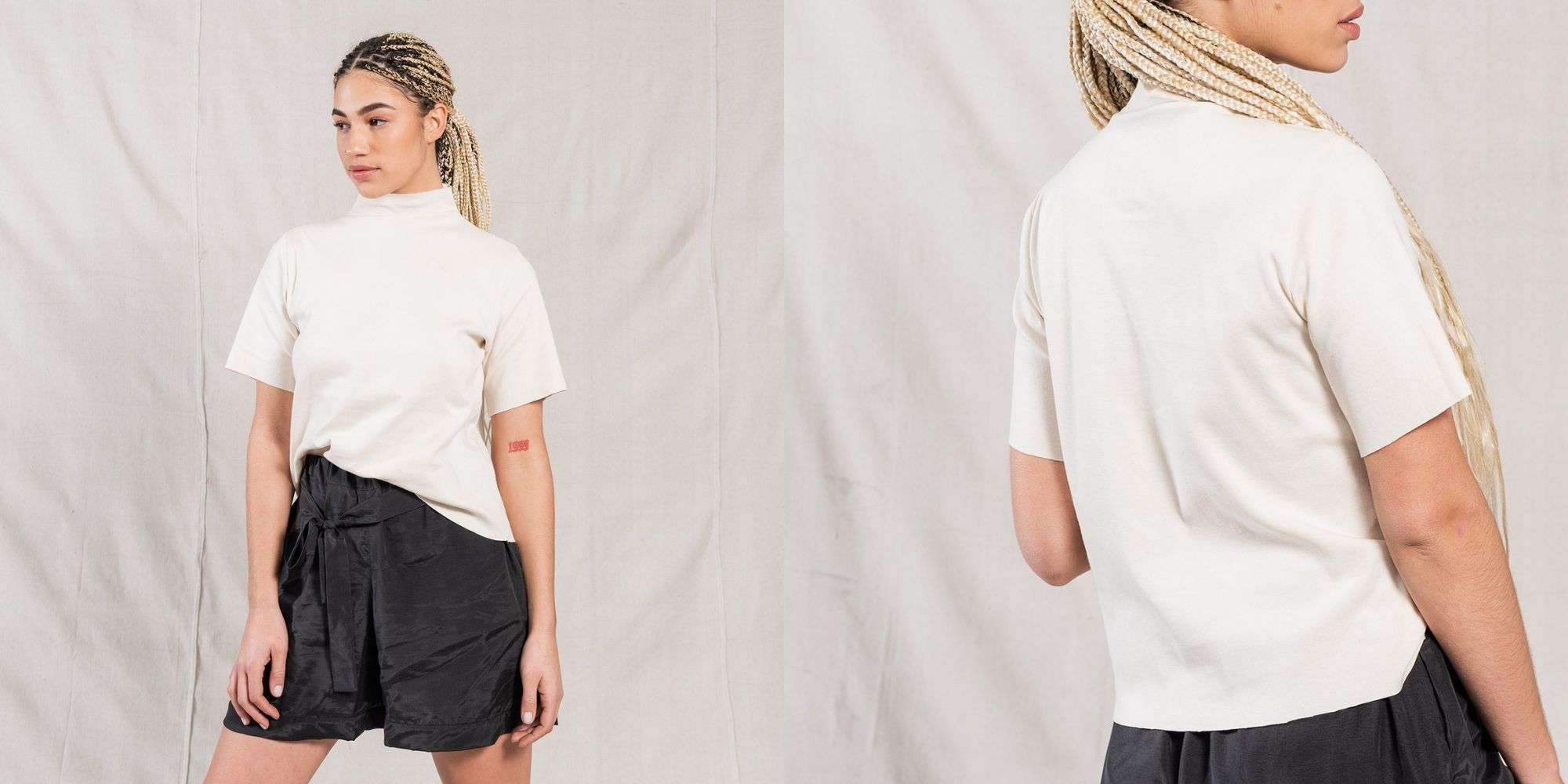 This short sleeve skivvy is a fan favourite, and it's easy to see why. The flattering cut is made from A.BCH's signature organic, softly structured rib in Undyed. Undyed garments use absolutely no chemicals, whiteners, or dyes, making them preferable for those with skin sensitivities.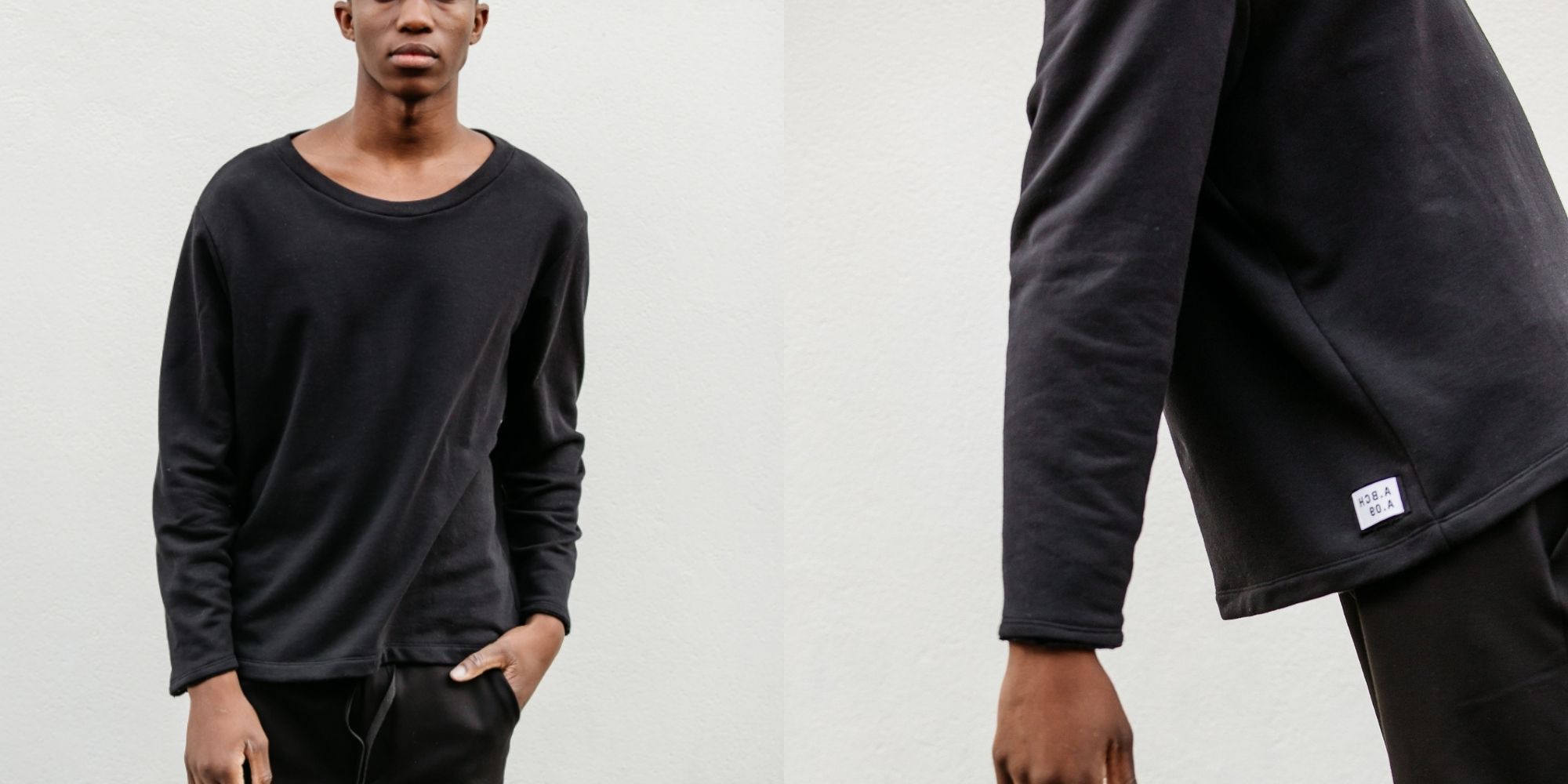 The brand's signature pullover, constructed from organic French terry and featuring a wide neckline that makes it great for layering. 100% cotton, 100% vegan.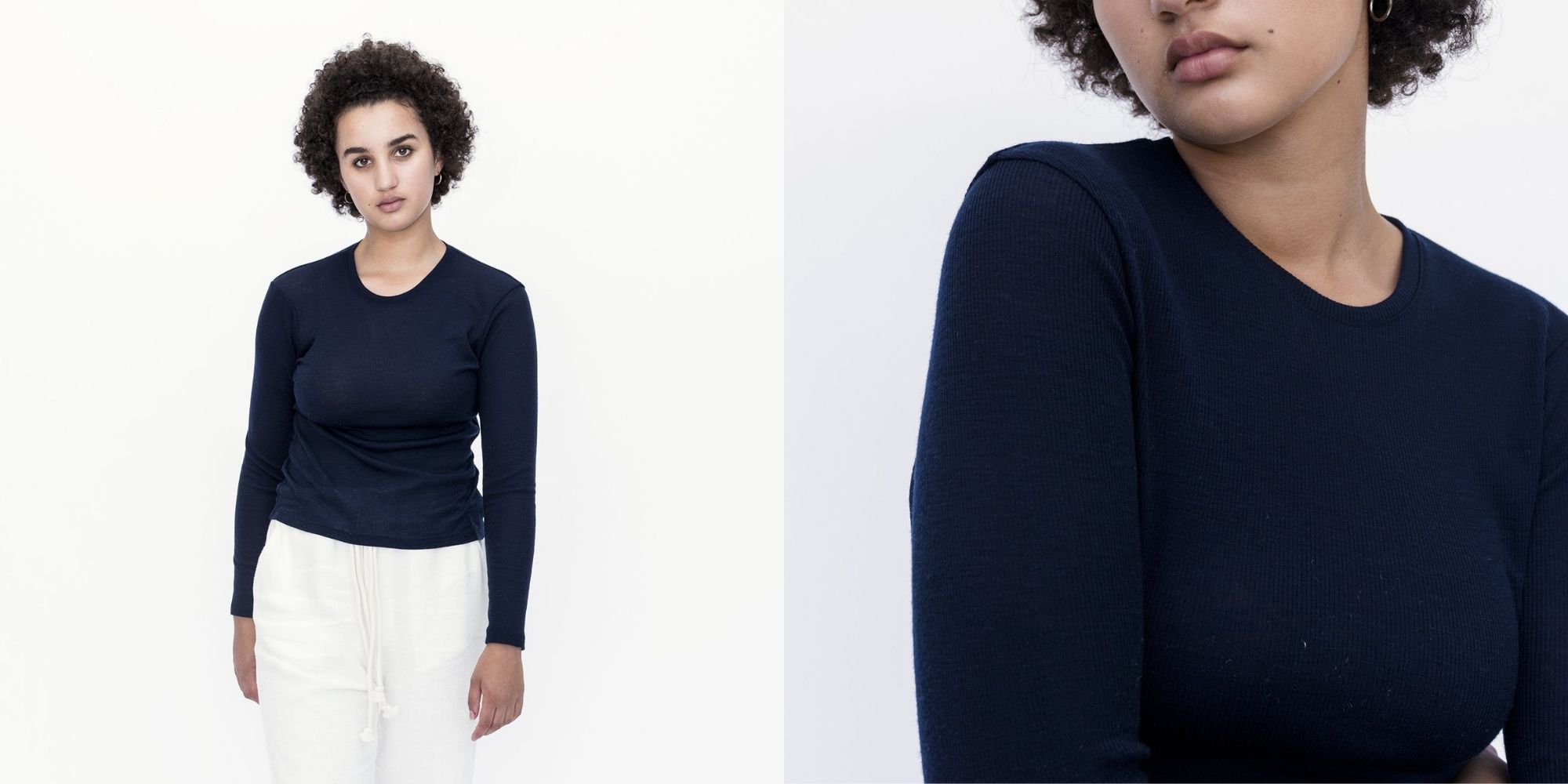 A new addition to the range, A.BCH's thermals are made from surplus RWS Superfine Merino. Perfect for layering, and available in a variety of cuts and colours to suit your needs.