Australian brand A.BCH is one of our favourite ethical and sustainable brands to shop from! Rated 'Great' by the Good On You team, A.BCH is a circular fashion label on a mission to transform the way people buy, wear, and discard clothing. From its early days, the label rejected the seasonal fashion calendar, separate men's and women's collections, the retail model, traditional pricing structures, and secretive business practices—to address fashion's environmental and social issues head-on.
The brand focuses on eliminating material and energy waste through pre-user, user, and post-user phases whilst creating beautiful, design-led clothing for its customers to love and enjoy.
A.BCH focuses on 'seasonless', year-round, and timeless pieces. This means that every piece it launches becomes part of its collection forever, which we absolutely love.
Some of the most recent products that have caught our eyes are the undyed collection, featuring items containing zero dye—making them kinder to sensitive skin as well as the planet. The brand released this range at the same time as its 'seasons' campaign, announcing a new approach to seasons. Instead of traditional seasons, its campaigns reflect the lifecycle of garments—birth, life, and afterlife.
Today we wanted to share with you some of our favourite pieces from A.BCH. Scroll down to discover these 6 sustainable and ethical clothing items from one of our very favourite brands.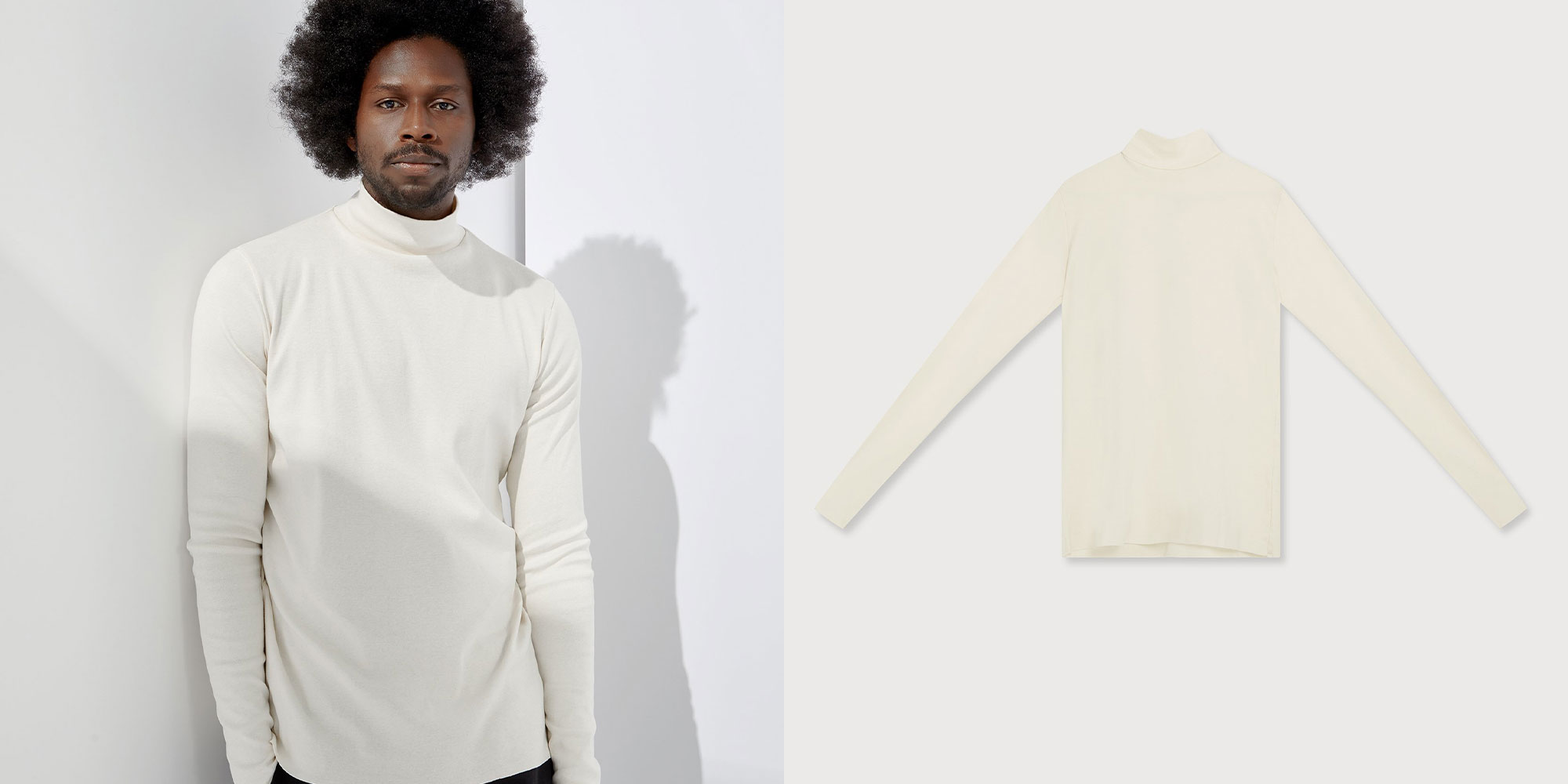 A.BCH's all-time favourite skivvy's older brother—with a mock neck. The A.36 features an elongated raw hem and sleeves, and is made from the brand's signature dye-free GOTS organic cotton rib. Available in XS to XXL and custom, as well as in 4 colours, including Undyed, so it's kinder to you and the Earth.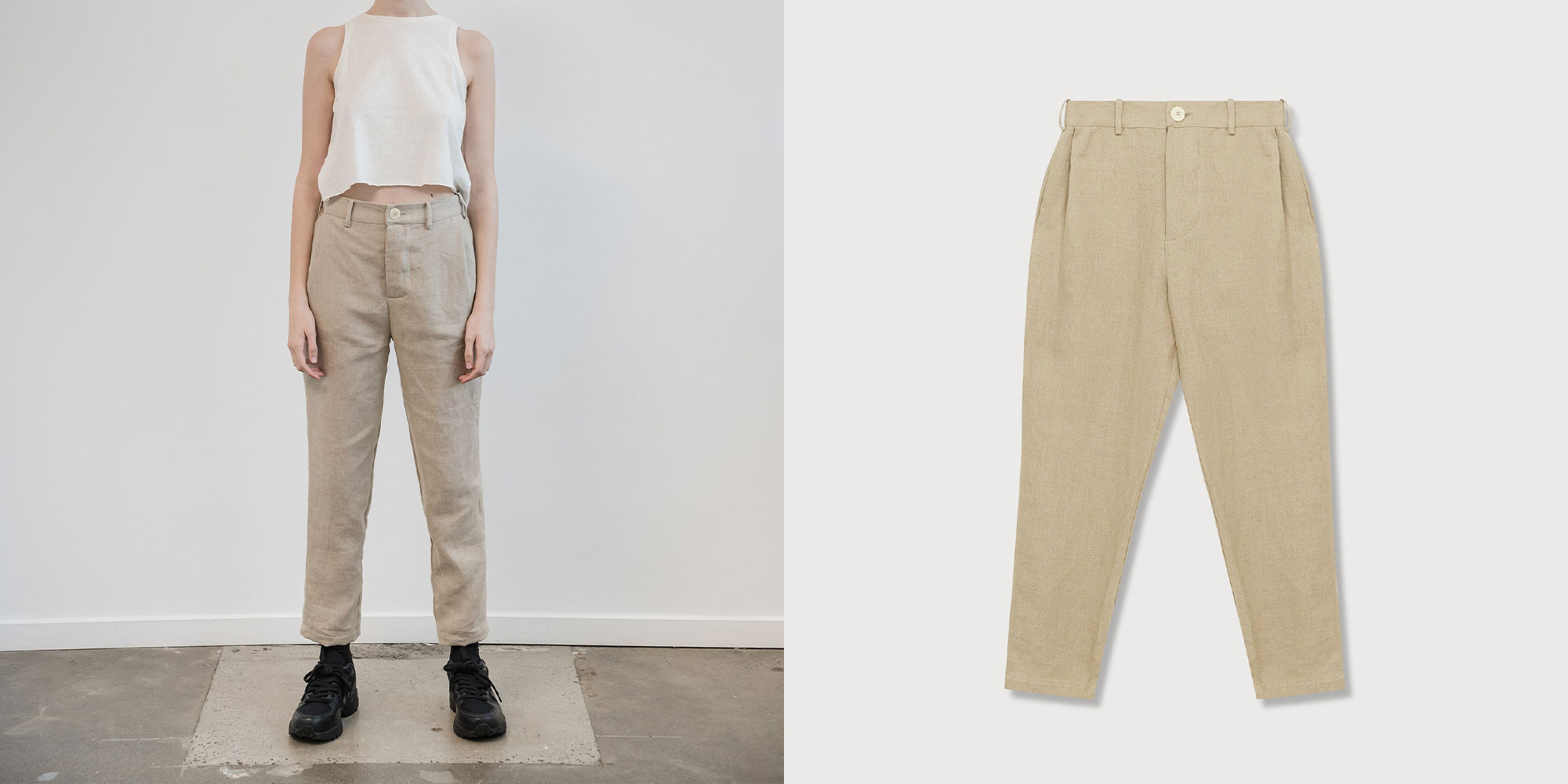 Perfect for both the winter and summertime, this tailored linen trouser with pleats (the party) in the front, and a biodegradable elastic waist (the business) in the back, is a great staple for any wardrobe. Featuring pockets, belt loops, and a natural corozo button-down fly atop a slightly tapered leg. The flax colour is unbleached, undyed, and almost unbelievable.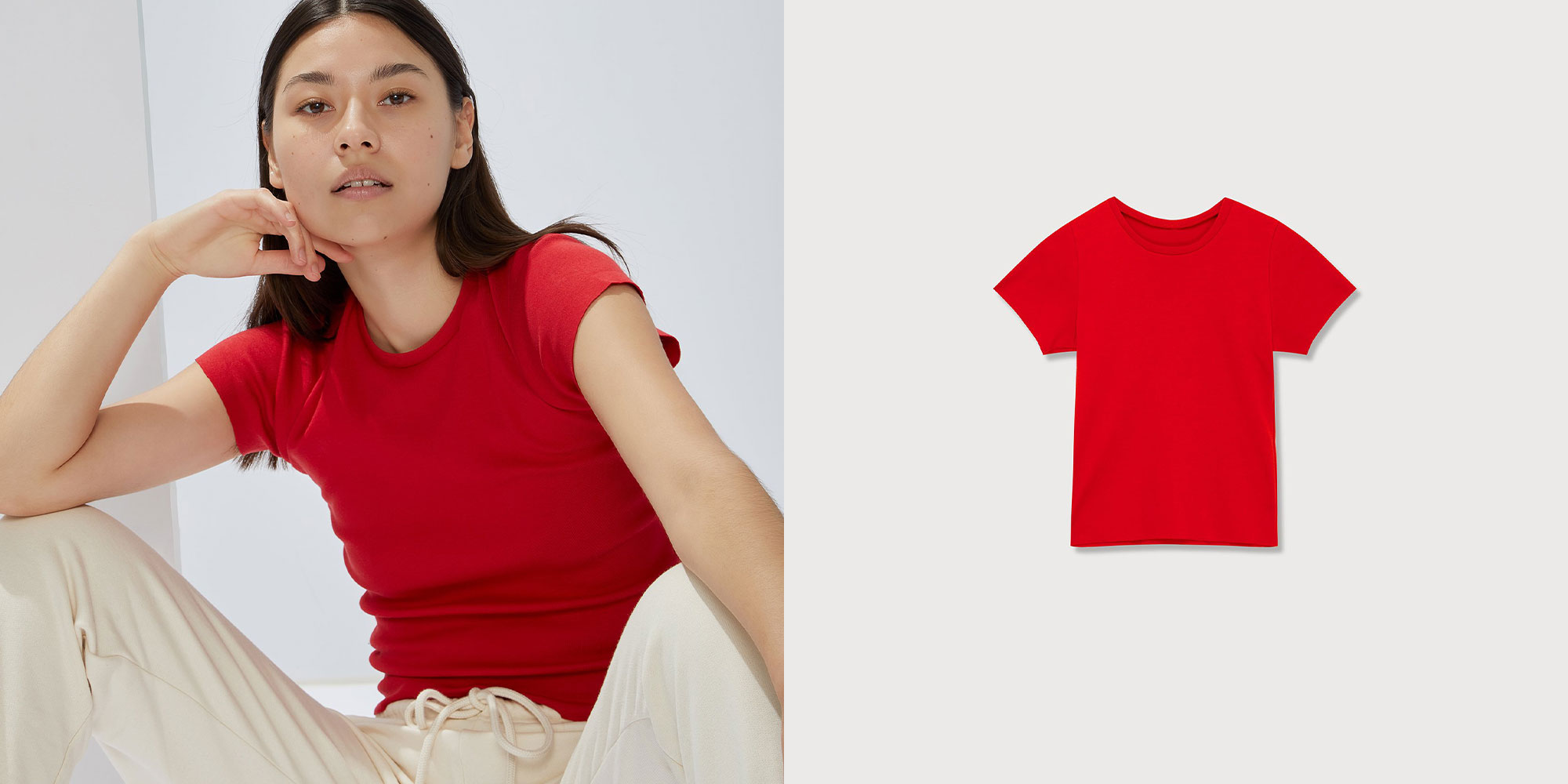 The perfect GOTS organic rib t-shirt in cherry with raw hems, cap sleeves, high neck band, and A.BCH's signature contrast back-tack on the sides and centre back neck. This figure-hugging t-shirt is also available in black, grey marle, and undyed—should you, understandably, require more than one. Find this t-shirt in sizes XXS to XXL, or custom-made to fit you.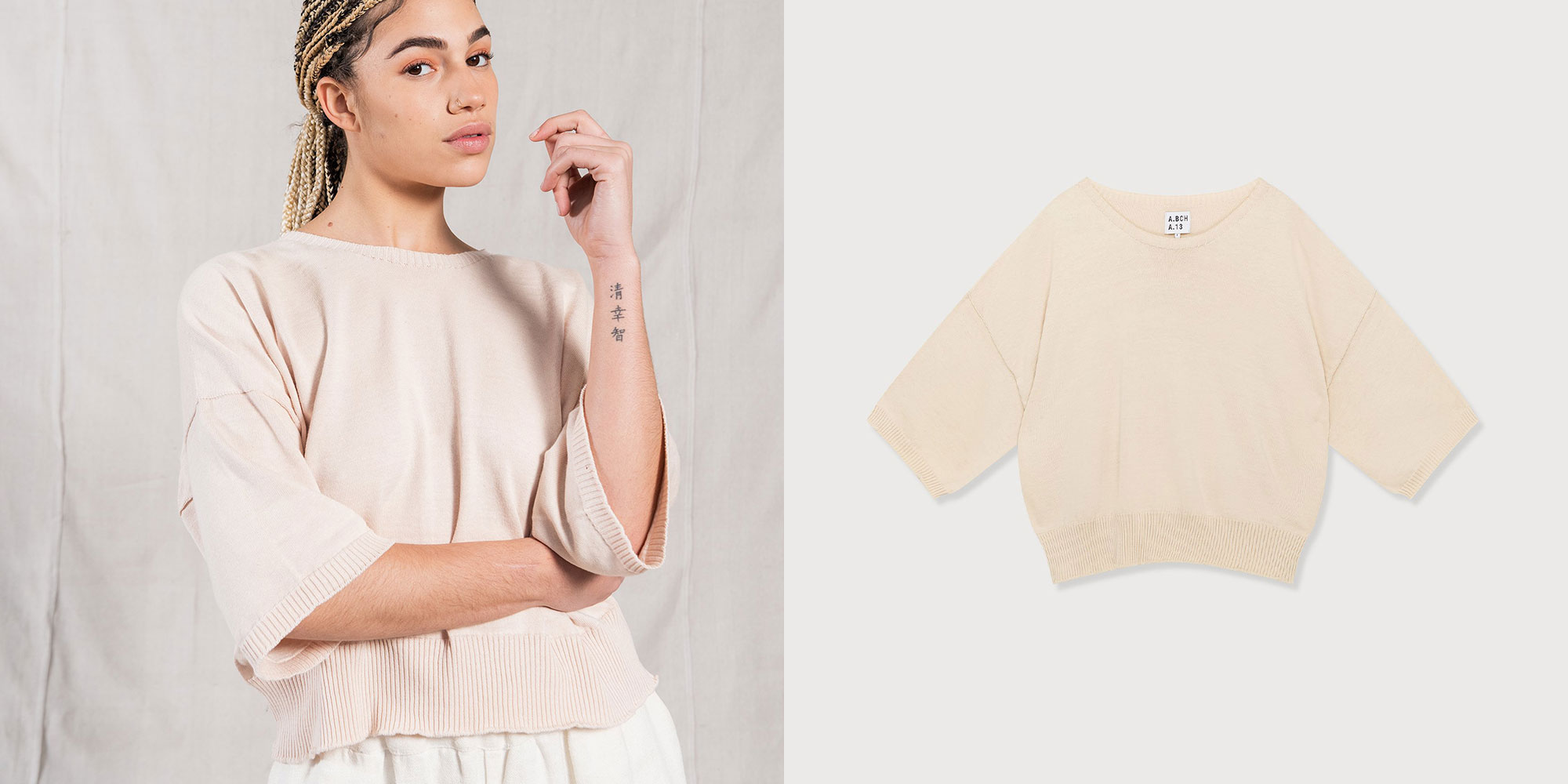 The best of Japanese tech on Australian soil, 3D knitted using natural-dyed, organic cotton yarns, the A.13 Crop is an understated drapey staple. The dyes used on these organic yarns are all sourced from varying natural minerals, so the result is a beautiful soft rosewater colour without the use of toxic chemicals. This sweater is available in sizes S to L.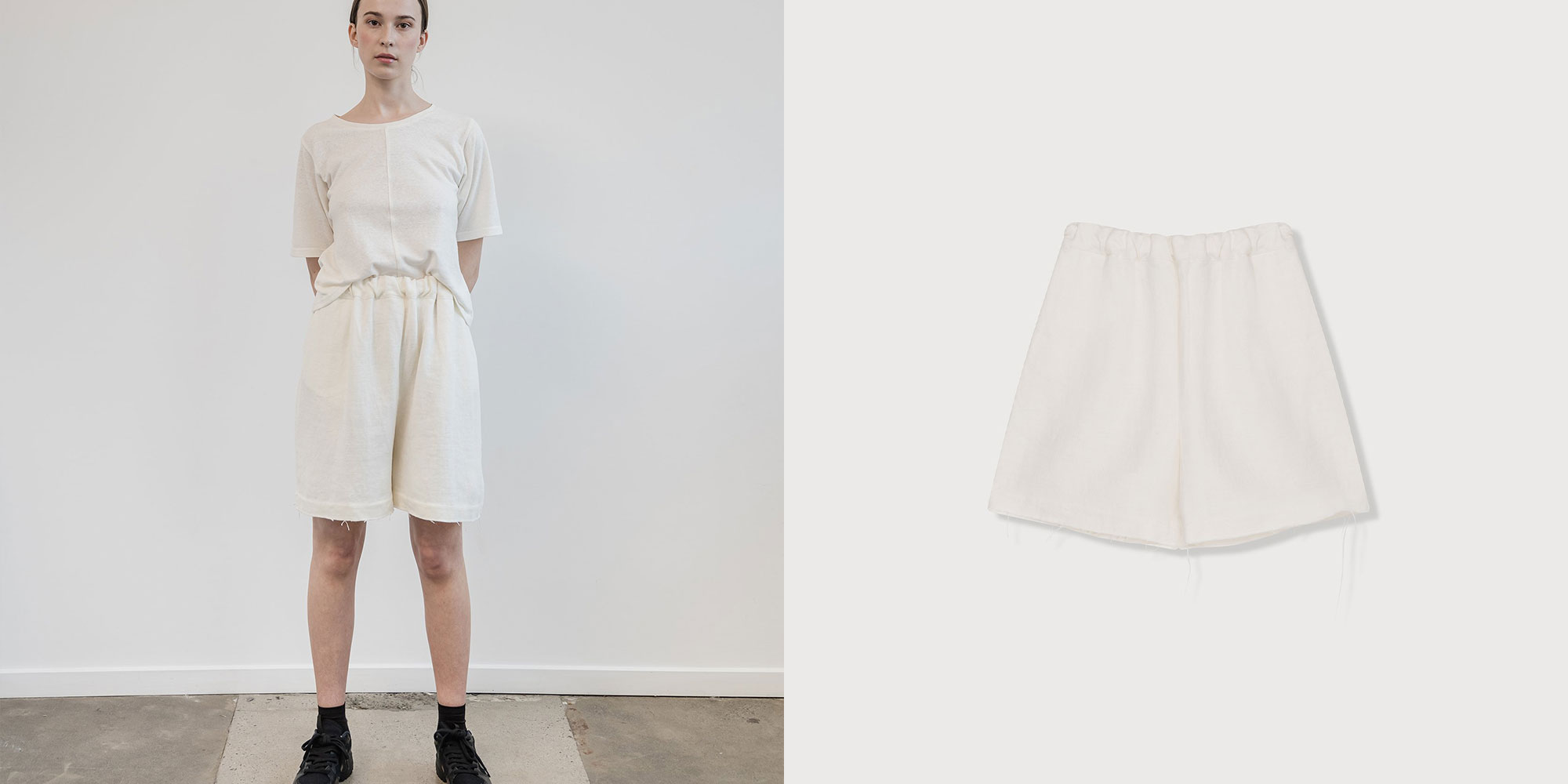 We love these timeless shorts! Soft and buttery with a luxe weight and drape, these relaxed shorts are a flattering length with a soft bio-elastic waist, deep pockets, and bound raw hems. The pair is available in sizes XS to XL and custom.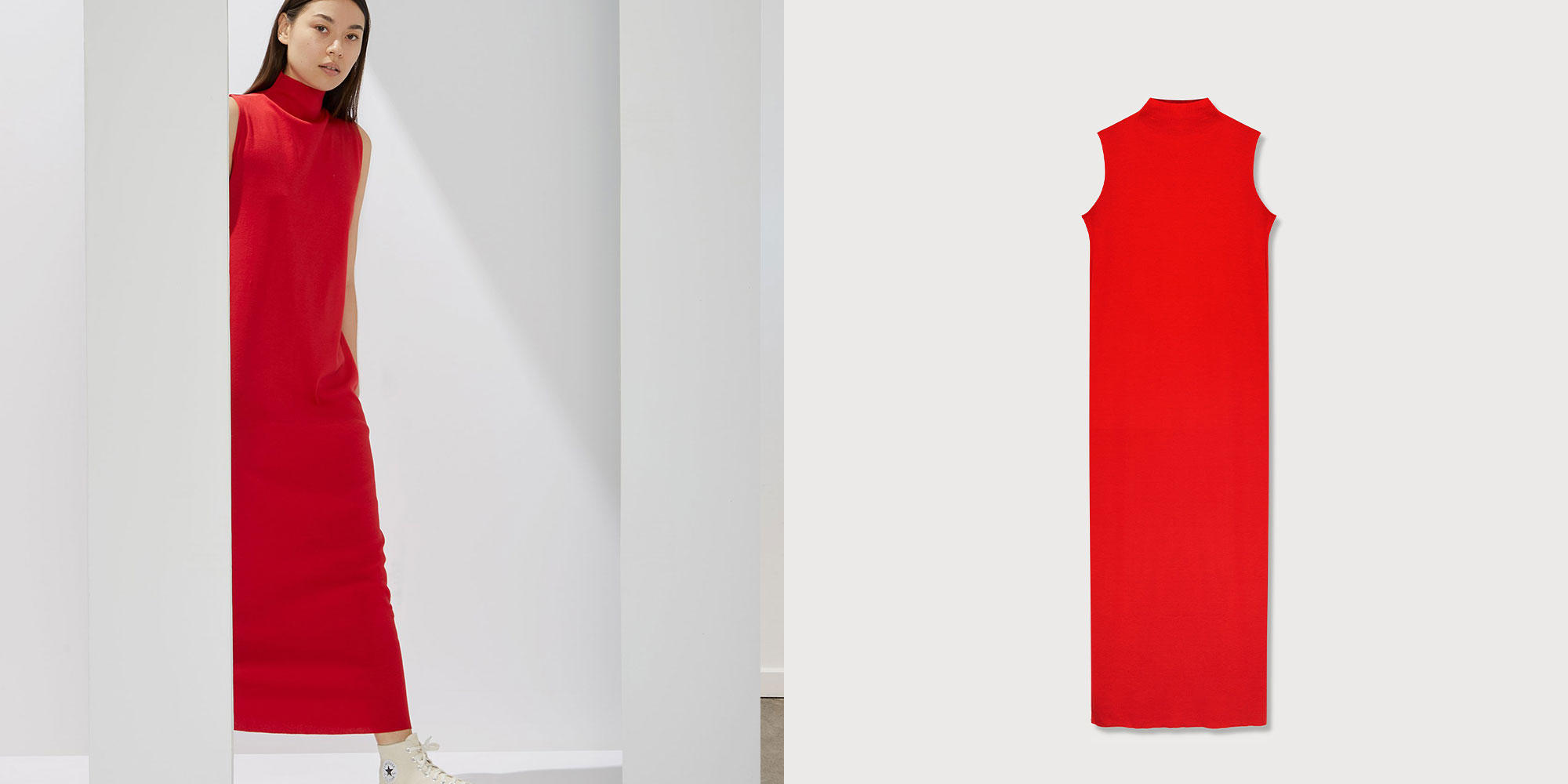 You won't go unnoticed with the oh-so-elegant A.14 Sleeveless Skivvy Dress. Endlessly comfortable and sophisticated, its cut is fairly relaxed, so for a more fitted look, order down a size. Made from A.BCH's signature organic, softly structured rib in limited edition Cherry, this dress is available in sizes XS to XXL.
The brand also makes a cosy and warm Long Sleeve version in core and limited edition colours.