Our editors curate highly rated brands that are first assessed by our rigorous ratings system. Buying through our links may earn us a commission—supporting the work we do. Learn more.
Every second, the equivalent of a rubbish truck load of clothes is burnt or buried in landfill. Waste is prevalent in every part of the fashion industry, as a result of overproduction, over consumption and problematic end-of-life solutions.
Every second, the equivalent of a rubbish truck load of clothes is burnt or buried in landfill. This statistic, revealed by the Ellen MacArthur Foundation, is scary.
Waste in the fashion industry is an increasing concern for many, and for good reason. How widespread is waste in the fashion industry exactly? Why is there so much waste in the first place? What's the solution? Who is paving the way for a new system? And what can we do as consumers and citizens?
In this article we tell you everything you need to know about waste in the fashion industry.
How widespread is waste in the fashion industry?
The short answer is: extremely.
The long, and more detailed answer is: it's estimated that 92 million tons of textile waste is created annually by the fashion industry. It's also said that textile waste is to increase by around 60% between 2015 and 2030, with an additional 57 million tons of waste being generated annually, reaching an annual total of 148 million tons.
Producing too much
A lot of this waste comes from manufacturers and retailers themselves, who generate around 13 million tons of textile waste every year. Why so much? Largely because they overproduce: every season about 30% of the clothes produced are never sold.
With the advent of fast fashion, retailers started producing clothes at breakneck speed, with the goal to get the newest styles on the market as fast as possible, so shoppers can snap them up while they are still at the height of their popularity and then, sadly, discard them after a few wears. It's this toxic system of overproduction and consumption that has made fashion one of the world's largest polluters. Fashion Revolution revealed that the number of garments produced annually has doubled since 2000 and exceeded 100 billion for the first time in 2014. The unsold garments are often burned: in 2017, it was revealed that H&M had been burning 12 tons of unsold clothing every year since 2013. Textile overproduction, and the resulting waste, are harming our planet.
Buying more than ever before
Manufacturers produce a lot of clothes, but we, consumers, also tend to buy more as the years go by. Around 56 million tonnes of clothing are bought each year, and this is expected to rise to 93 million tonnes by 2030 and 160 million tonnes by 2050.
We buy more clothes, and we wear them less: the average piece of clothing is worn 36% fewer times now than it was 15 years ago. And what do we do with the stuff we don't wear? We throw it away: in the US alone, 85% of textiles thrown away are dumped into landfills or burned. The average American is said to throw away about 37kg/81 pounds of clothes every year.
Problematic end-of-life solutions
Contrary to popular belief, a lot of our clothes aren't recyclable. It's said that only 13.6% of clothes and shoes thrown away in the US end up being recycled and that just 12% of the material used for clothing ends up being recycled. This 12% will likely end up being shredded and used as furniture stuffing, or made into insulation or cleaning cloths. Less than 1% of what is collected will be used to make new clothing.
A lot of clothing these days is made out of plastic, which, as we know, can take hundreds of years to decompose. Even if clothes made out of natural fibres end up in landfills, they don't break down as well surrounded by plastic and other household waste. Landfills are said to be the third-largest source of methane emissions in the US, which contributes to the pressing issue of global warming.
A note on donating clothes
Even if we decide to donate our clothes to thrift stores or charities, in some cases, charities are forced to spend money sorting and disposing of this material, of which an estimated 25% goes directly to landfill. An additional 40-50% is exported into the problematic global second hand clothing trade, which swamps the local textile market of countries such as Ghana and Chile, and ends up in landfills.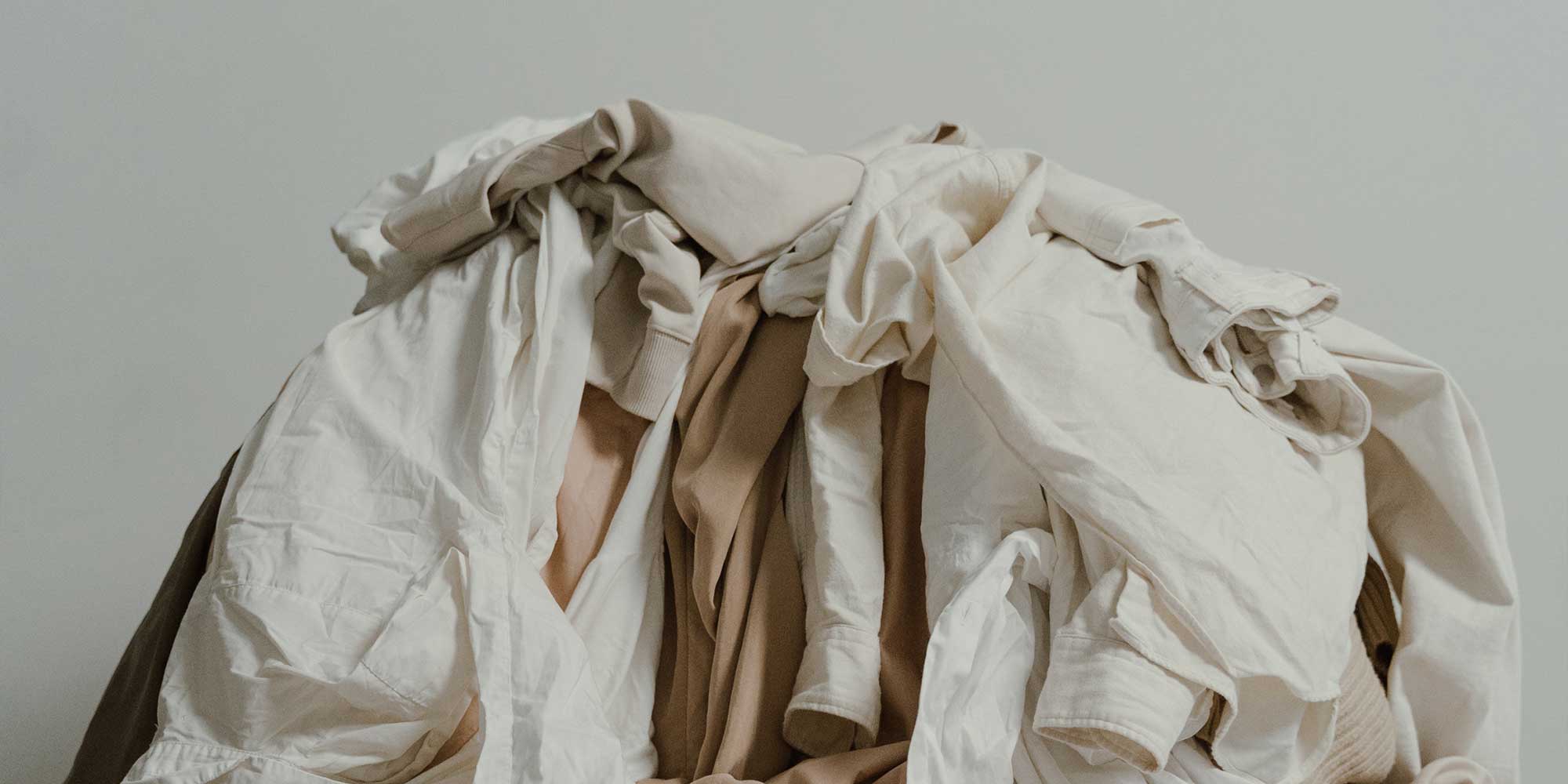 Luxury fashion brands aren't blameless
H&M is not the only retailer burning its unsold stock. In the middle of 2018, a wave of outrage spread across the internet when it was revealed that Burberry, one of the world's most recognisable luxury brands, had burned a big pile of unsold stock. £28.6 million (US$37 million) worth of clothes, accessories, and perfumes went up in flames. It was shocking. Burberry was the brand that sparked a big brouhaha, but waste in the luxury fashion sector is thought to be commonplace. Big names rumoured to have destroyed stock include Louis Vuitton, Michael Kors, and Juicy Couture. So why do they do it?
Luxury brand excuse #1: exclusivity
Beyond the design and materials, the allure of luxury fashion is that not everyone can afford to wear it. It's a status symbol. Burning excess stock, as opposed to selling it as a discount, maintains the brand's value and sense of exclusivity.
Then there's the "grey market" where genuine designer goods are bought cheaply and resold by others. Some brands even offer discounts to staff and industry insiders to reduce the amount of unsold stock out there, and prevent it falling into the hands of resellers.
In one high-profile case, Richemont, the parent company of fine watch brands such as Cartier and Montblanc, was caught up in controversy after it destroyed more than £400 million worth of designer timepieces in a bid to stop them being sold by unauthorised vendors. In response, Richemont also said it had bought back some unsold stock and recycled some of the precious metals and stones.
Luxury brand excuse #2: tax breaks
Luxury brands may also have a financial incentive to destroy unsold stock. For example, brands have to pay all sorts of taxes and charges to import goods into the USA. But if the goods are unsold, and the brand exports them again or destroys them under US customs supervision, they can recover up to 99% of the taxes and charges they paid in a process known as "drawback".
Luxury brand excuse #3: stopping the fakes
Some brands have argued that destroying stock protects them against counterfeiting. Counterfeiting is an enormous, illegal industry worth US$450 billion. It's also unethical in multiple ways, with vulnerable people often exploited for low-cost labour by the criminal gangs that profit from the counterfeiting. But it's hard to see how burning unsold stock by itself is an effective response to counterfeiting.
Towards a new system
After its own stock-burning blow up, Burberry had a rapid change of heart and vowed to not to burn stock again. It has also been taking steps to address its climate impacts, and was witness to the UN Fashion Industry Charter for Climate Change in December 2018. This ambitious plan has a vision for net 0% carbon emissions from fashion by 2050.
There are other brands taking some measures to reduce waste. Design samples are commonly wasted in fashion, but luxury suit giant Hugo Boss has said it will stop producing physical samples. Instead, it will use large touchscreens to showcase its latest designs, eliminating all resources needed in the production and saving time and money. Gucci has also implemented a Scrap-Less program where its tanneries reduce the quantity of leather treated. Gucci then saves on waste, water, energy and chemical use in its leather supply chain.
We know waste is a design flaw, and so for fashion designers at the top of their game, reducing waste should be a top priority. There needs to be a shift from a linear model to a more circular system that gives value to recycled and reclaimed goods, and focus is on the longevity and life cycle of our possessions.
Waste and Good On You's brand ratings
Good On You rates brands across the three key pillars of people, planet, and animals. When it comes to environmental impact, brands are awarded points for taking concrete action and incorporating efforts and commitments to circular economy principles. Examples of measures brands can take to demonstrate a commitment to a circular economy and reducing waste include:
using recycled materials or deadstock fabrics
taking back and reselling second hand products
minimising blends of fibres to ensure that clothes can be more easily recycled at the ends of their useful lives
using low-waste cutting techniques in their cut and sew processes
collecting and re-using offcuts from their cut and sew processes
offering a rental scheme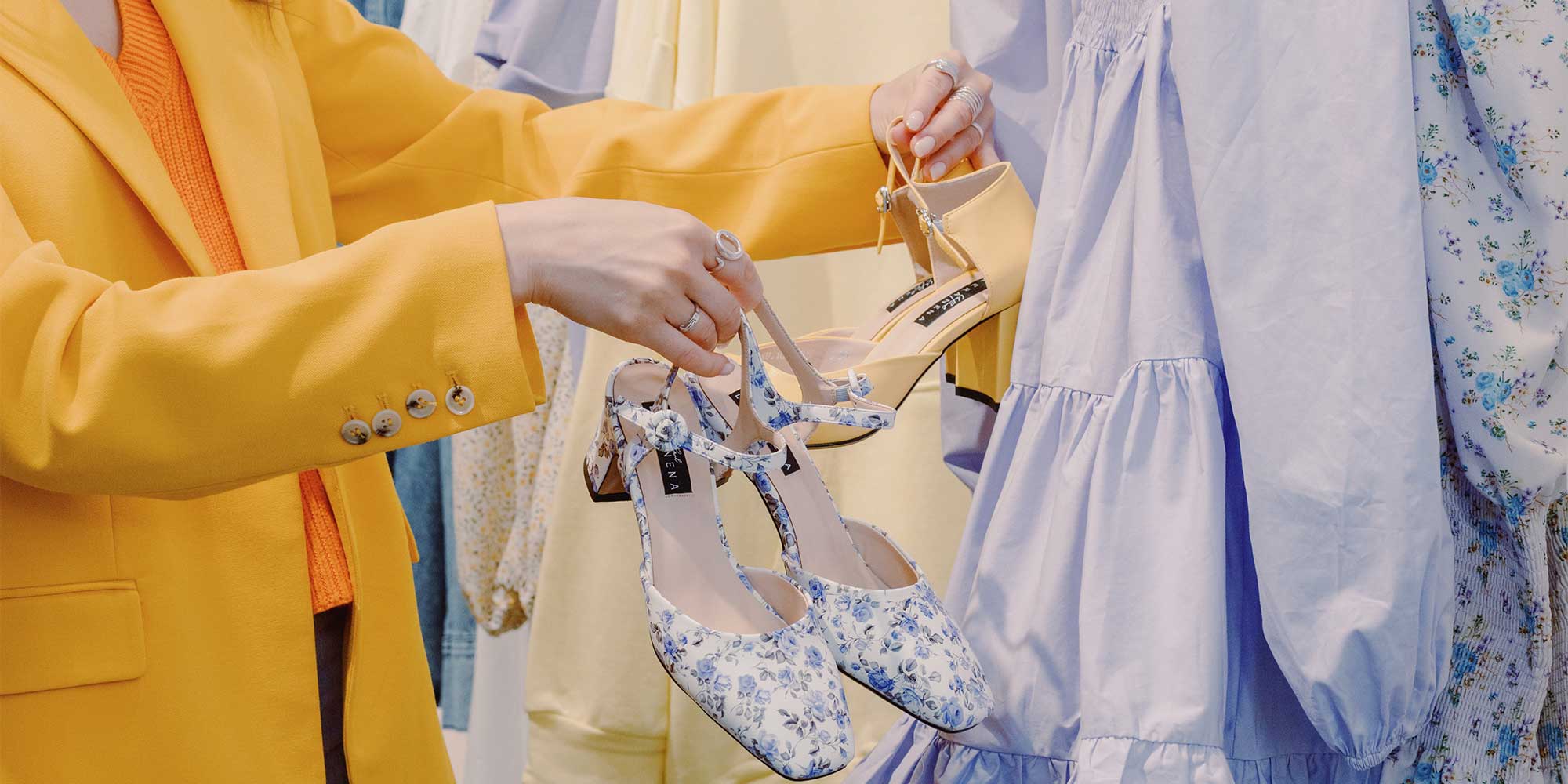 What you can do to help
Consumers play a key role in reducing waste in the fashion industry. From increased  support for more sustainable models, we are seeing circularity seeping into supply chains, manufacturing, and at the final stage; after a consumer has finished with an item.
Some key actions you can take to align with circular fashion and reduce waste in the industry:
Brands leading the way in environmental action
A lot needs to be done. But we have hope that those brands that are forward-thinking and more environmentally sustainable will lead the way.