In the middle of 2018 a wave of outrage spread across the internet. It was revealed that Burberry, one of the world's most recognisable luxury brands, had burned a big pile of unsold stock. £28.6 million (US$37 million) worth of clothes, accessories and perfumes went up in flames. It was shocking.
Burberry was the brand that sparked a big brouhaha, but waste in the luxury fashion sector is thought to be commonplace. Big names rumoured to have destroyed stock include Louis Vuitton, Michael Kors and Juicy Couture. But why?
Exclusivity
Beyond the design and materials, the allure of luxury fashion is that not everyone can afford to wear it. It's a status symbol. Burning excess stock, as opposed to selling it as a discount, maintains the brand's value and sense of exclusivity.
Then there's the 'grey market' where genuine designer goods are bought cheaply and resold by others. Some brands even offer discounts to staff and industry insiders to reduce the amount of unsold stock out there, and prevent it falling into the hands of resellers.
In one high-profile case, Richemont, the parent company of fine watch brands such as Cartier and Montblanc, was caught up in controversy after it destroyed more than £400 million worth of designer timepieces in a bid to stop them being sold by unauthorised vendors. In response, Richemont, also said it had bought back some unsold stock and recycled some of the precious metals and stones.
Tax breaks
Luxury brands may also have a financial incentive to destroy unsold stock. For example, brands have to pay all sorts of taxes and charges to import goods into the USA. But if the goods are unsold, and the brand exports them again or destroys them under US customs supervision, they can recover up to 99% of the taxes and charges they paid in a process known as 'drawback'.
Stopping the fakes
Some brands have argued that destroying stock protects them against counterfeiting. Counterfeiting is an enormous, illegal industry worth US$450 billion. It's also unethical in multiple ways, with vulnerable people often exploited for low-cost labour by the criminal gangs that profit from the counterfeiting. But it's hard to see how burning unsold stock by itself is an effective response to counterfeiting.
Changing practices
After its own stock-burning blowup, Burberry had a rapid change in heart and vowed to not to burn stock again. It has also been taking steps to address its climate impacts, and was witness to the new UN Fashion Industry Charter for Climate Change in December 2018. This ambitious plan has a vision for net 0% carbon emissions from fashion by 2050.
There are other brands taking some measures to reduce waste. Design samples are commonly wasted in fashion, but luxury suit giant Hugo Boss has said it will stop producing physical samples. Instead, it will use large touchscreens to showcase its latest designs, eliminating all resources needed in the production – as well as saving time and money. Gucci has also through its Gucci Equilibrium implemented a "Scrap-Less" programme where its tanneries reduce the quantity of leather treated. Gucci then saves on waste, water, energy and chemical use in its leather supply chain.
Gucci, Hugo Boss and other luxury brands have a way to go to eliminate wasteful practices, but a couple or luxury brands have taken it to the next level:
Burberry and Elvis & Kresse
Elvis&Kresse is a small luxury brand doing great things. It began in 2005 using reclaimed fire hoses, and now use materials such as parachute silks, coffee sacks amid other reclaimed materials. After the Burberry saga, Elvis & Kresse and Burberry formed a working partnership that looks to transform 120 tonnes of leather offcuts from Burberry into new products over the next five years. These will be then sold by Elvis & Kresse. Burberry is rated as "It's A Start"  and Elvis & Kresse as "Great".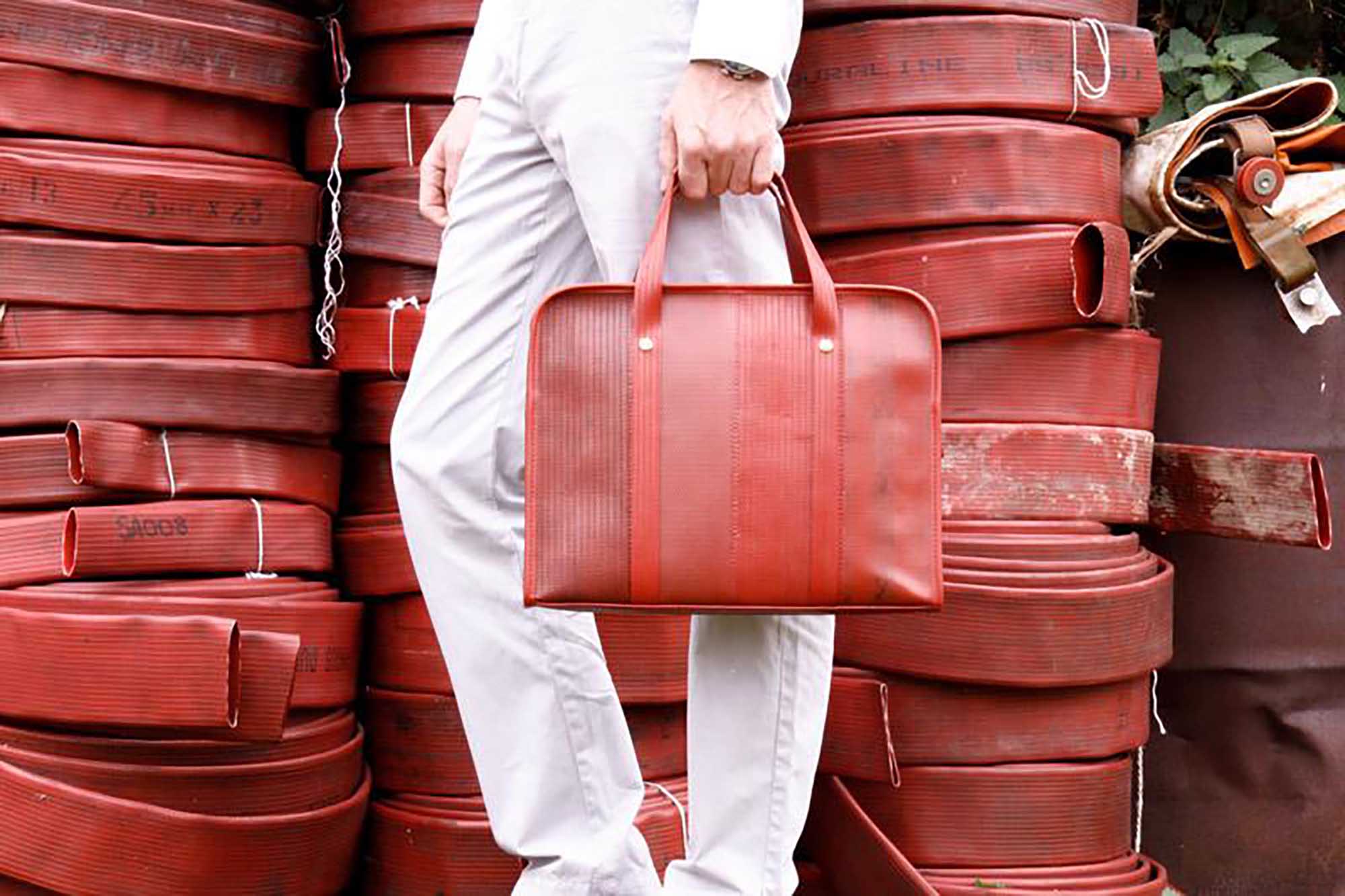 Stella McCartney
Stella McCartney is the brand on everyone's lips when mentioning luxury sustainable fashion and with good reason! It uses recycled ocean plastic as part of its collaboration with innovator Parley for the Oceans and is part of the Make Fashion Circular initiative. It has partnered with Fashion For Good to produce garments using the Colorfix dyeing system to reduce wastewater and pollution. Stella McCartney partners with The RealReal – an upmarket online consignment store with locations throughout the United States. It's strong response to waste and other environmental issues is one reason we rate Stella McCartney "Good".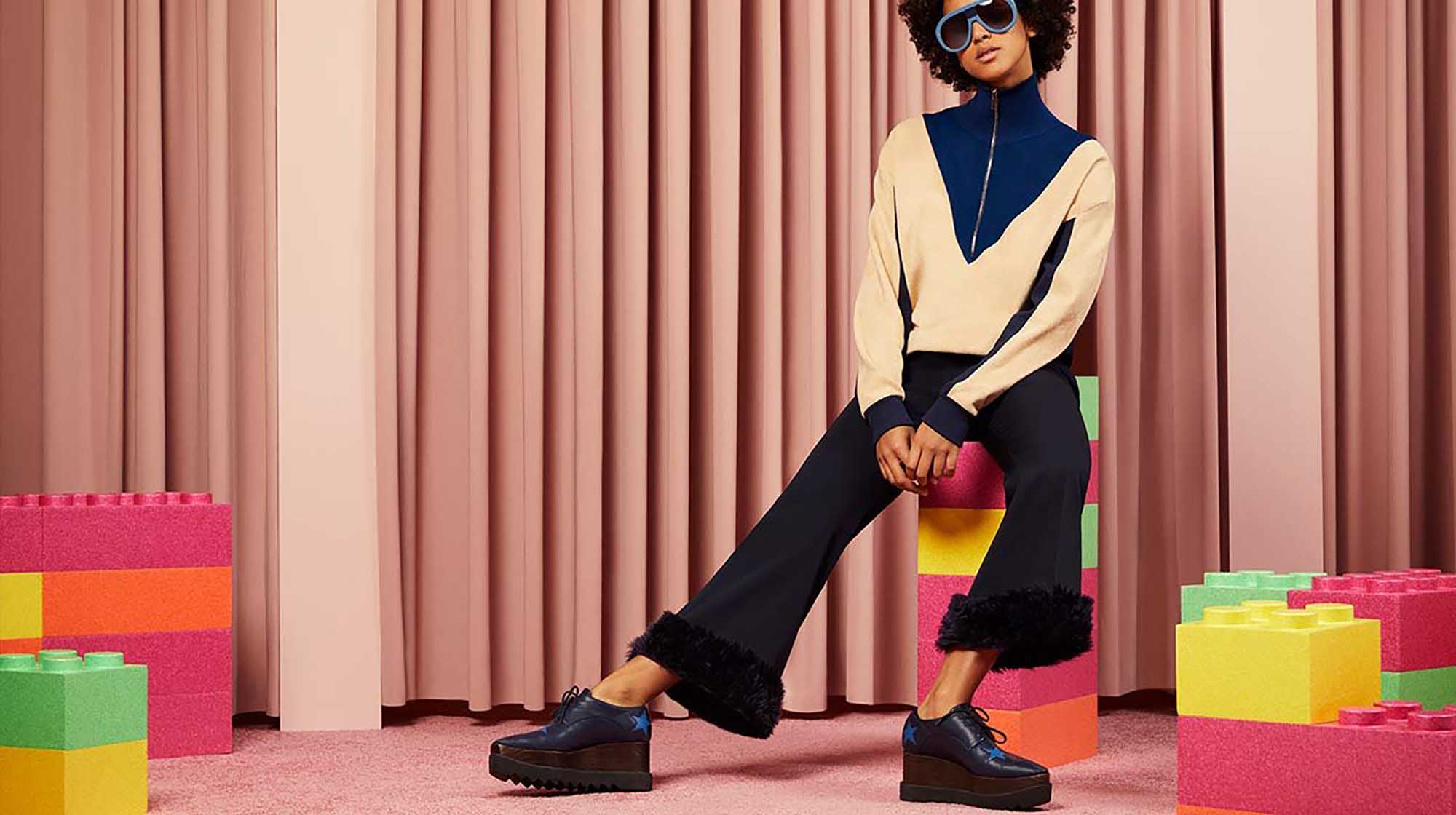 We know waste is a design flaw, and so for fashion designers at the top of their game, reducing waste should be a top priority. There needs to be a shift from a linear model to a more circular system that gives value to recycled and reclaimed goods. We can see a lot needs to be done. But those brands that are forward-thinking and environmentally sustainable we hope will lead the way!