In the last 15 years, the global production and consumption of clothing has doubled. While buying new clothes used to be occasional, shopping has now become a pastime in itself for many.
And this comes with consequences: overproduction, pollution, waste creation, exploitation. In short, the fashion industry has a devastating impact on the planet, people, and animals.
Studies have shown that increasing the number of times we wear a single piece of clothing is the best thing we can do in terms of reducing the environmental and social impact of our wardrobes. So it's not surprising that clothes renting is gaining traction! It allows people to try the latest trends without the guilt of buying something new, to avoid overcrowding their wardrobes all while extending the life of these rented pieces.
But what is clothing rental exactly? How sustainable is it to rent clothes? And what are the best clothing rental services out there? Let's take a look!
What are clothing rental services?
Clothes rental services allow you to rent one or several items for an event—similar to renting your gown and cap for your graduation—for a few days. Some platforms allow you to rent from other people—like Airbnb but for clothes—or from the rental service directly, which will usually stock a bunch of brands. On those platforms, you can usually browse clothes by categories, labels, or style, so you can find the item that fits your needs and your budget.
Each rental company is different and will allow you to keep the items for varying lengths of time, you just have to return it at the end, usually in a bag provided by the company directly.
The costs of these services vary greatly, depending on the label, the item, and how long you want to rent it for. Some platforms even offer memberships or subscription packages!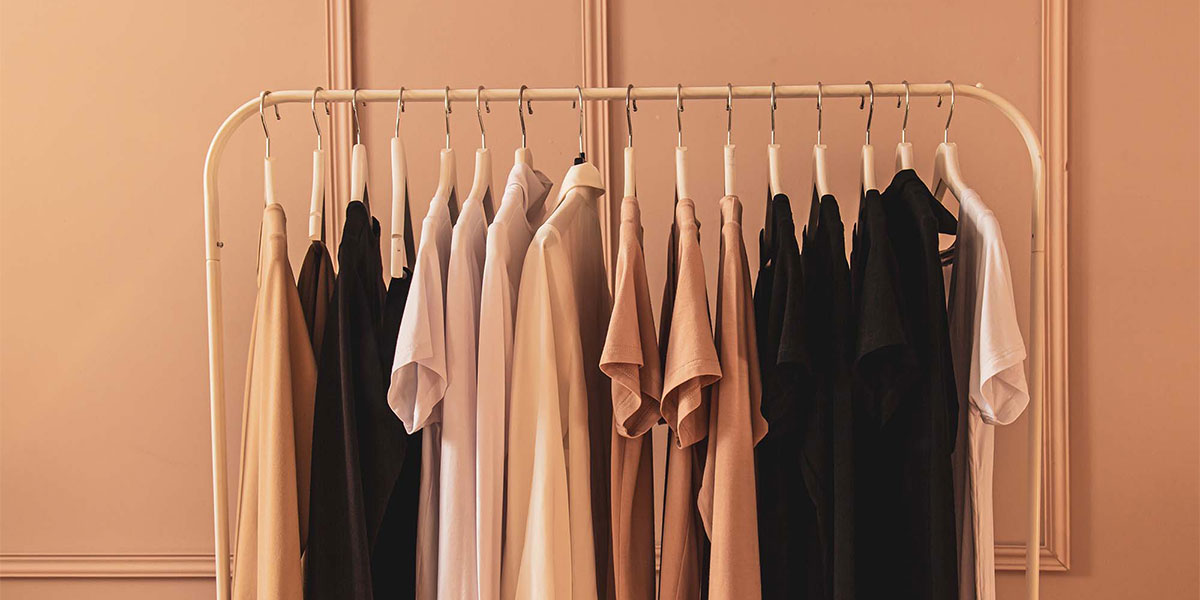 The rise of rental fashion
With the growing pressure from consumers for a more sustainable and ethical fashion industry, it's not surprising that alternative ways of buying clothes and managing our wardrobes are appearing. Rental fashion and clothes rental services have been gaining in popularity and the rental market is expected to reach a value of US$ 2.08 billion by 2025.
Not only does renting clothes allow us to affordably experiment with our style, but it's also said to be a more sustainable way of adding items to our wardrobe.
The fashion industry is responsible for 8-10%of global carbon emissions, uses massive amounts of water, and exploits workers and animals worldwide. Renting clothes that already exist slows down the fast fashion cycle and the relentless demands on low-paid workers in the supply chain. You're also keeping clothes out of landfills by extending their life and discovering unique and special pieces along the way, which we love!
According to Glam Corner's Anastasia Pappas, the rental model can massively reduce the environmental impact of a garment. "By sharing a designer item with 20-30 other women who would have otherwise purchased a single item to use once and dispose of, you can help to reduce the environmental impact of such a wear by up to 95%," Anastasia says.
Our favourite clothing rental services
Launched in 2009, US-based Rent the Runway disrupted the fashion industry and changed the way women get dressed forever by creating the world's first 'closet in the cloud'. The brand has now millions of customers and is one of the most well-known clothing rental services out there.
Price: memberships start at $69/month for 8 items, one-time dress rentals start at $30.
Ships to: USA and Canada
Sydney-based GlamCorner aims to create a modern, simple, and personal fashion experience that is built for women who are passionate about experiencing the quality of designer fashion while also reducing their impact on both the environment and their wallets.
Price: memberships start at AUD99/month for 3 items, one-time dress rentals start at AUD39.
Ships to: worldwide
Hurr is changing the behaviours of fashion-lovers everywhere and believes everyone should have access to high-quality fashion. This peer-to-peer platform is giving lenders the chance to monetise their pieces, and renters the chance to shine in them for a fraction of their retail price.
Price: one-time dress rentals start at £20.
Ships to: worldwide
Launched in 2019, Rotaro has quickly become a cult label fashion rental site serving the whole of the UK. Rotaro partners with Ecologi, a leading social enterprise, to plant trees and offset carbon. For each rental it plants a tree, and for each new brand it partners with it plants a thicket!
Price: one-time dress rentals start at £35.
Ships to: UK
Get all the joy from getting new clothes every month, without the guilt of harming the world with UK-based The Devout. Get 5 items delivered, with laundry, insurance, and delivery included in membership, then swap them every month. The platform even stocks sustainable brands like Girlfriend Collective!
Price: memberships start at £79/month for 5 items.
Ships to: UK
British rental platform Onloan is on mission to reduce waste, curate brilliant independent designers, and reignite our love of clothes without the guilt. The brand stocks a few contemporary designers, like Mother of Pearl, and you can even subscribe to receive a monthly capsule wardrobe!
Price: memberships start at £69/month for 2 items.
Ships to: UK
Bristish company By Rotation is more than just a fashion rental platform and app, it is a conscious, self-sustaining, inclusive, and diverse community. By Rotation's app allows you to rent your favourite labels from the palm of your hand.
Price: memberships start at £30/month.
Ships to: UK
Vince is an LA-based subscription rental service that gives members access to endless styles for one flat monthly fee of $160. The brand creates elevated yet understated pieces to rent for everyday life. The collections are inspired by the brand's California origins and embody a feeling of warmth and effortless style.
Price: flat fee of $160/month for 4 items.
Ships to: US
Circos is a UK online shop with a rental subscription service for children's and maternity wear, founded with the mission to increase the use and prolong the life of garments that are typically used for only a short time.
Price: starts at EUR 19,50/month, items are priced individually per month.
Ships to: Austria, Belgium, Czech Republic, Denmark, Finland, France, Germany, Greece, Hungary, Ireland, Italy, Luxembourg, the Netherlands, Poland, Portugal, Slovakia, Spain, Sweden, and the UK.
Haverdash is an online style-streaming subscription service that gives women access to fashion rentals for a flat monthly fee. Its curated closet of women's clothing offers a range of tops, shirts, skirts, jeans, pants, dresses, jackets, and more.
Price: subscription starts at $59/month for 3 styles.
Ships to: US
Launched in 2012, Gwynnie Bee is a clothing rental platform, on a mission to create an exciting new service that helps women discover, experience, and enjoy great clothing without limitations. The brand stocks items in sizes 0 to 32 so that everyone can find something that they like!
Price: memberships starts at $50/month for 1 item.
Ships to: US
Armoire is a clothing rental subscription that gives you access to thousands of high-end styles for one flat monthly price. You start by taking a quiz, and Armoire will curate a selection of styles with help from its algorithm and professional stylists.
Price: memberships starts at $69/month for 4 items.
Ships to: US
Australian-brased Rntr. is the first clothing rental service that allows you to rent directly from your favourite brands. By empowering brands to offer their own rental service, Rntr. enables them to maintain an ethically high quality product that is accessible to more consumers through rental, allowing them to continually refresh their wardrobe with the click of a button whilst reducing the amount of clothing that ends up in landfill!
Price: 15%-30% of RRP
Ships to: Australia
A few things to keep in mind when it comes to renting clothes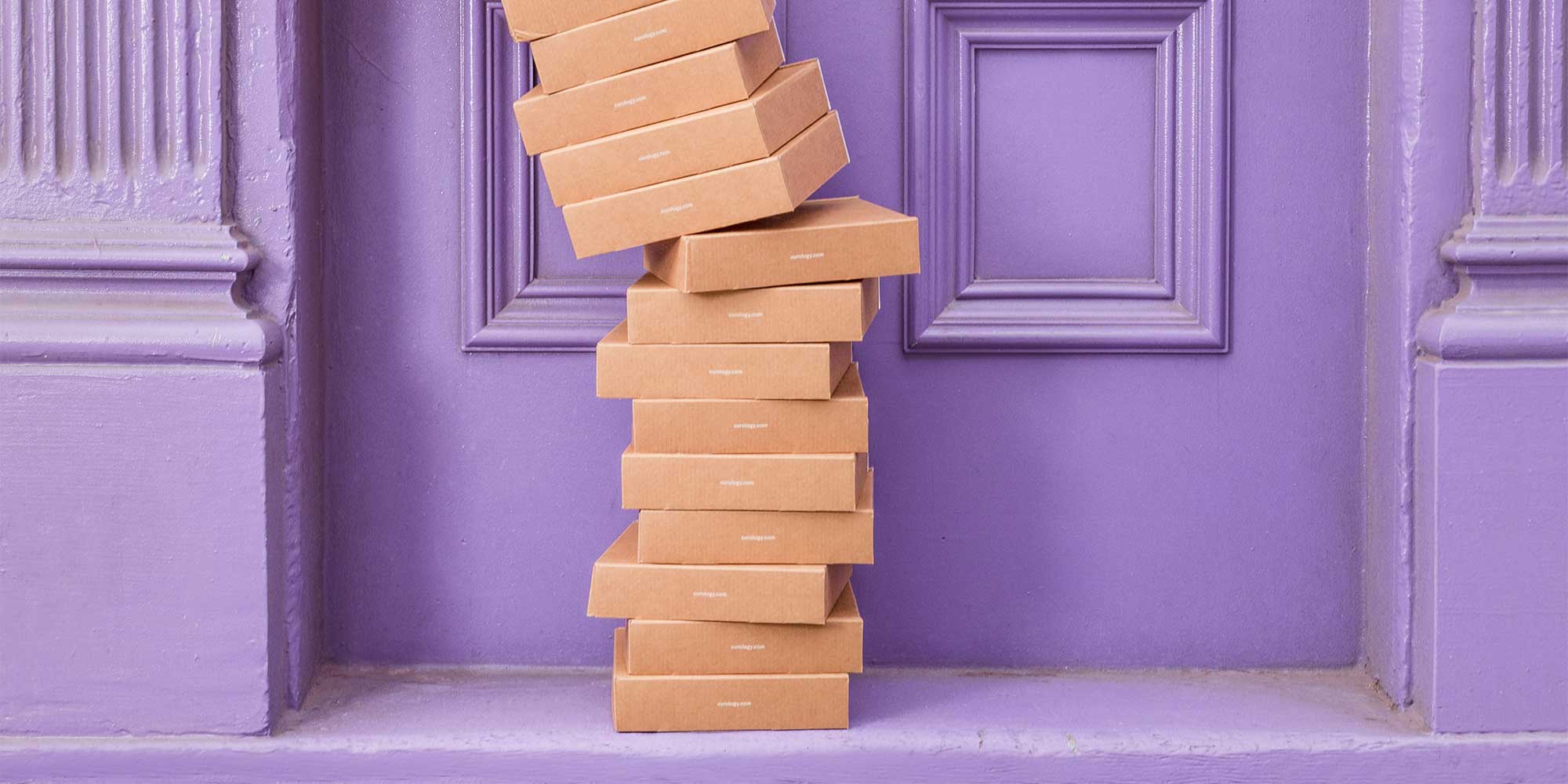 Without care and consideration, rental businesses can create their own problems. For rental marketplaces featuring 'on-trend' brands, styles still become obsolete alarmingly quickly, contributing to the problem of excess textile waste. It's important that all clothing can be recycled or upcycled and pressure should be applied to brands to do this. As a society, we also need to make sure that we maintain pressure on brands to produce more durable clothes in a more ethical way.
There is also a lot of shipping involved in clothes rentals, and we know consumer transportation has one of the largest footprints of our fashion habit (second only to manufacturing), according to some studies. Companies are now paying more attention to this, using recycled, recyclable, or reusable packaging, and sometimes offsetting emissions, but the environmental costs of shipping a handful of items back and forth every month should be kept in mind.
Finally, some have argued that the dry cleaning included in many clothes rental subscription services could have a major environmental impact as the whole process uses a lot of harmful chemicals.
The way we manage our wardrobes is changing, and renting outfits provides a refreshing and more sustainable way to enjoy fashion and play with our style. And while this new ownership model is still very new and it is unclear how it will impact the planet long-term, we can't help but encourage a sharing mindset within fashion and beyond.