Second hand or vintage shopping is becoming increasingly popular, and for good reason: it's fun, it's accessible, and it's also better for the planet, people, and animals. While it's not a perfect solution, thrifting is still more sustainable than buying new! But we understand that shopping second hand can seem daunting at first—you need to dig, search, examine, and try on—especially in-store.
That's where online thrifting comes in: it provides a convenient and refreshing way to shop second hand, browsing different items and brands all from the palm of your hand or the comfort of your own home. What more could you ask for? And online thrifting is gaining traction: 60% of the Good On You community, when asked on Instagram, declared having bought second hand items online before.
Sure, online thrifting is popular, but it's not always a smooth ride, which is why we wanted to compile a guide to help you navigate the tumultuous world of online second hand shopping. So, we asked our team, friends, families, colleagues, and the Good On You community about the ups, downs, pros, and cons of shopping second hand online! Without further ado, here's everything you need to know about online thrifting.
The pros of online thrifting: Sustainable, convenient, affordable
The major pro of buying second hand is that you're doing good for the planet, people, and animals. Buying pre-owned clothes allows us to add items to our wardrobe without using additional resources in the manufacturing process, slowing down the fast fashion cycle and the relentless demands on low-paid workers in the supply chain. But there are also major benefits that you can experience directly!
First and foremost, online thrifting is convenient: it's accessible and available in many parts of the world, AND it allows you to see a broader range of clothes than in your local thrift shop. Plus, it's COVID-safe as you don't even have to leave your house!
These days, most platforms also allow you to filter or sort the items by categories, size, colour, style, and brand, making your search even easier than before.
This filter system also allows you to quickly compare brands and items and source lower prices, making it affordable and straightforward for most people to transition to a more sustainable wardrobe.
Finally, online thrifting allows you to find treasures—unique pieces that you'll find nowhere else—you just have to spend a little time browsing on the different platforms! Gone are the days of arriving at a party wearing the same dress or t-shirt as your friend—though there's no shame in that. Shopping second hand allows you to explore new styles OR even to buy clothes that your favourite brands no longer sell. For example, a long time ago, I badly stained a Zara dress that I absolutely LOVED (long before I discovered Good On You). The dress was so stained it wasn't salvageable, and I was heartbroken. To my surprise, I saw the exact same dress a few years later, on Vinted!
Buying pre-owned clothes allows us to add items to our wardrobe without using additional resources in the manufacturing process.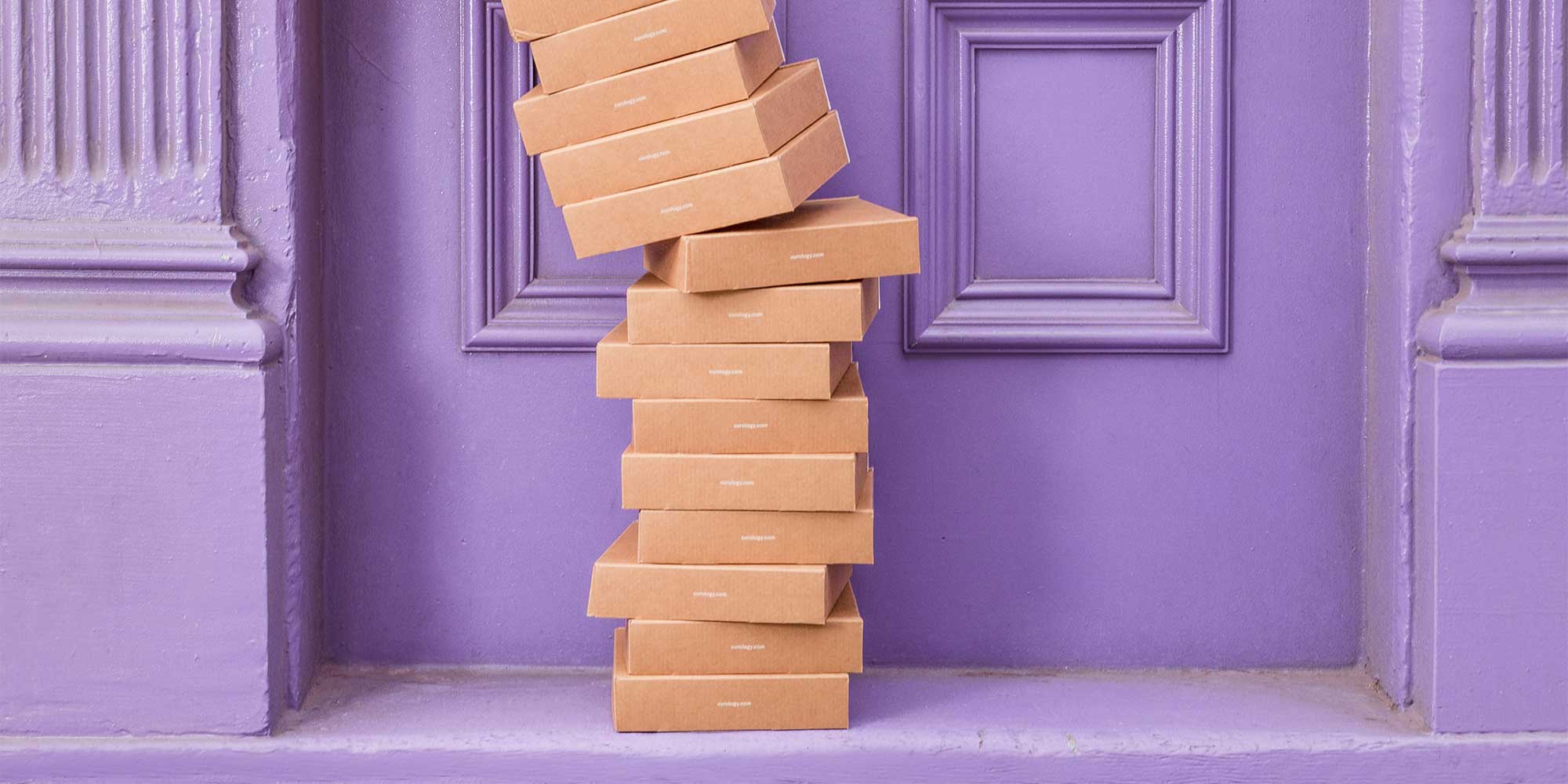 The risks of shopping second hand online: Scammers, poor quality, tricky returns
Shopping second hand online is like a roller coaster: there will be many ups on your journey, but there will also be some downs. And maybe a few loops thrown in there, too.
For most people, the most annoying part is that you can't touch and feel the item, making it difficult to check its state or quality. As you can't try the item on, there's also a risk that it won't fit you right. We all perceive sizes differently, and sizing between brands and countries vary so much—which is another issue in itself—it can be challenging to predict if and how the item will fit you. The risks of buying something you won't like in the end are higher, and you have to rely mainly on the description made by the seller and hope it's accurate. As one person told us, "you have no idea what you are actually getting until it arrives". Plus, most online thrifting platforms don't allow returns, which means you might get stuck with an item you won't wear and suddenly have to find a solution so that it doesn't end up in a landfill!
Shipping can also be costly, both for the buyer and for the planet. As we now know, international shopping can have a negative environmental impact. We've also heard stories of Vinted or other peer-to-peer platforms' sellers packing items in dubious materials, like pizza boxes, garbage bags, or worse. While we like the reused packaging, it's not very hygienic or pleasant for the buyer!
Some also argue that buying second hand online can be overwhelming. With so many different platforms and ranges, it can be hard to know where to start! Plus, with such a never-ending variety of clothes, you could miss some unique finds.
Many people are also worried about being ripped off, and, according to iNews, "Citizens Advice said it had seen 160% increase in the number of people being scammed when buying through online marketplaces such as eBay, Etsy, and fashion resale platform Depop." The World Wide Web can be a dangerous place, and yes, scams exist, but there are ways to avoid getting ripped off when buying second hand online.
Buying second hand online can be overwhelming. With so many different platforms and ranges, it can be hard to know where to start!
Your tips and tricks for hassle-free online thrifting
If you feel wary of online thrifting after reading this last section, fear not! Many people love buying second hand online and encounter little to no issues. Plus, as the demand grows, platforms will need to be even more secure and refined to accommodate everyone's needs and worries.
But before that happens, here are a few of the Good On You team and community tips and tricks to ensure you have the best experience buying second hand clothes online:
Start by having a clear idea of what you need and want. Don't browse things you're not looking for, or you'll spend hours scrolling endlessly.
At the same time, keep your eyes open for hidden gems! You never know what you're going to find, so if you have a little bit of time on your hands, don't hesitate to explore a little. Some platforms even have curated selections where you can find some fantastic pieces.
Carefully check the measurements in the item's description, or better still, ask for the measurements of the owner or model, so you can get a better idea of what the garment looks like and if and how it will fit you.
Don't hesitate to ask for more pictures or more information! It's in the seller's interest to tell you a bit more about the item and make you want to buy it.
Find brands you love and that, ideally, you know. It will be easier to find pieces that fit and that you'll cherish. To help you out, here are some of our favourite brands stocked by Vestiaire Collective.
You can reduce shipping costs by using peer-to-peer platforms and get the items yourself if the seller lives near you, being sure to meet in a public place.
Do your research on the item and brand, especially when it comes to price. See a luxury bag at a highly affordable price? Be careful and research how much similar items are sold for on other platforms and ask for proof of authenticity.
Try to buy from sellers who use eco-friendly packaging to reduce the environmental impact of shipping. Vestiaire Collective, for example, uses reusable bags made from recycled materials.
It's so easy to be tempted when you're presented with such a vast selection of clothes, so be careful not to buy too much. Shopping second hand could be another form of mass consumption. In the case of rental marketplaces featuring 'on-trend' brands, styles still become obsolete alarmingly quickly, contributing to the problem of excess textile waste.
Check the return policies of the platforms, so you know what to do if the item you bought doesn't meet your needs. Using the example of Vestiaire Collective again, it doesn't allow you to return items purchased from individual sellers but it will allow you to relist the item free of charge. You can, however, return an item bought from a professional seller.
Measure yourself and keep the numbers handy while browsing—there are many tutorials online to help you!
Follow the sellers or platforms online so you know when they get new stuff in.
And that's it! You're now equipped with all the knowledge needed to navigate the world of online thrifting safely and efficiently, but before you go, we recommend having a look at our other helpful guides: