This is a sponsored article about a brand that was independently assessed by our rigorous ratings system. We're proud to only collaborate with "Good" and "Great" rated brands. Learn more.
If you've been a reader of Good On You for a while, by now you're likely familiar with one of our favourite basics brands: The Classic T-Shirt Company founded by Olga and Paul Garibian. Creating organic cotton sustainable tees for men and women through fair labour at their home in the USA, this 'Great' brand is making waves for people, the planet, and animals. We've talked before about all the ways these luxury t-shirts give back, and today we'll take a closer look at the brand's partnership with charity Water For People as well as uncover the new range of gorgeous colours!
Pledging 1% to water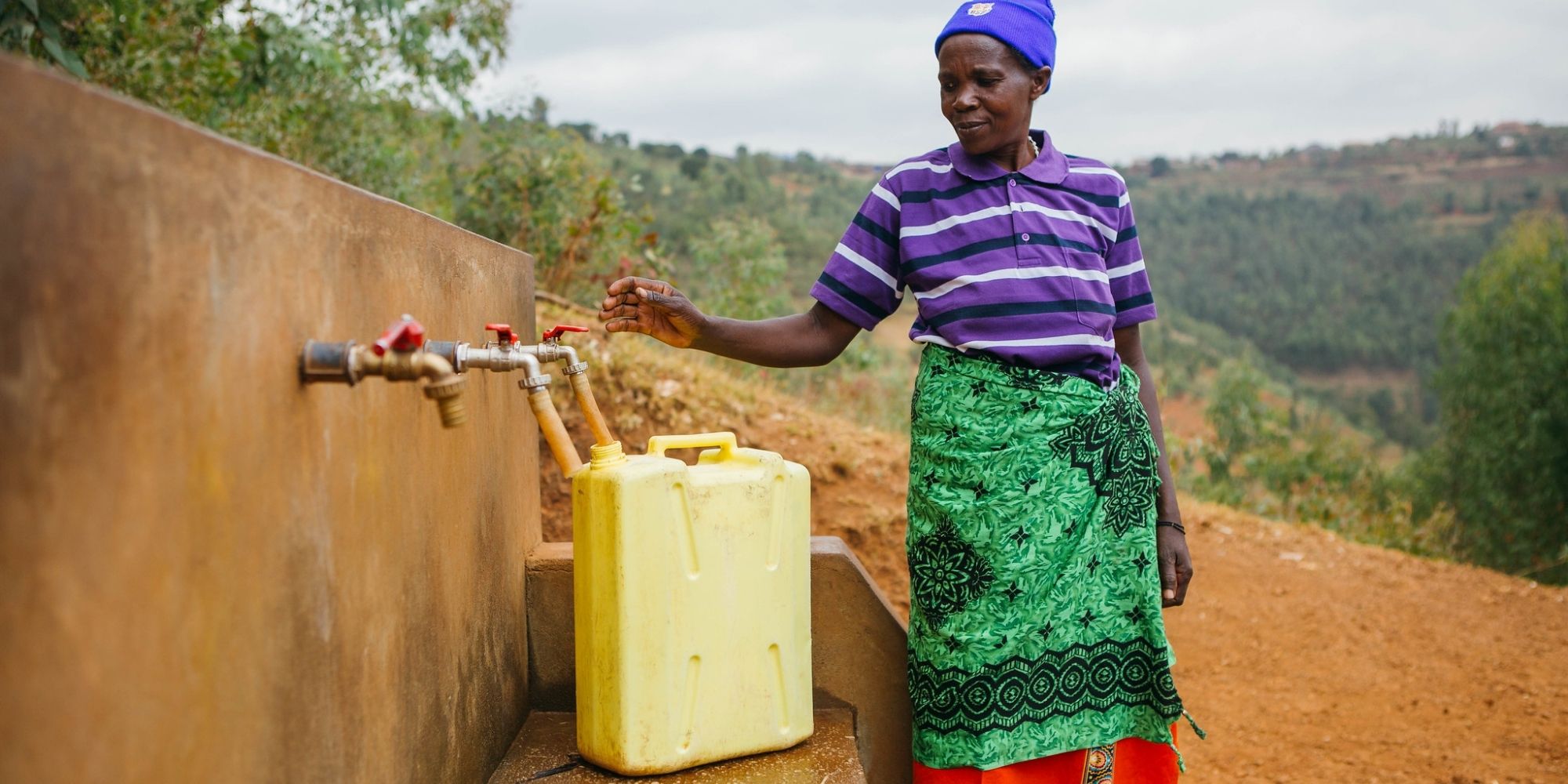 The Classic T-Shirt Company recognises its responsibility to give back. True sustainability is circular, and in fashion, that can look like everything from using eco-friendly materials—like the 100% GOTS certified organic cotton found in these premium tees—to ensuring that you are funnelling whatever you can back into the causes that you wouldn't be here without.
Water is simultaneously one of the most crucial and overlooked resources in the fashion industry. Did you know the fashion industry is the third largest user of water globally? "From the irrigation of cotton crops at one end of the supply chain to the domestic washing of clothes at the other, fashion is a thirsty business." Sadly, "3.2 billion people live in agricultural areas with high to very high water shortages or scarcity". And the cotton industry specifically has a lot to answer for: growing cotton actually uses around 3% of the world's freshwater, and a single t-shirt made from conventional cotton can take up to 10,000 litres of water to make.
Using organic cotton, especially with a GOTS certification, already addresses a lot of the supply chain issues. By buying a Classic T-Shirt, you can be sure:
Workers rights are protected
Working conditions are safe and hygienic
Only low impact inks and dyes are used
Wastewater is treated properly
Energy and water use is monitored
But this 'Great' brand wanted to take its care for water one step further by pledging 1% of all equity, sales, and time to causes it believes in, including, of course, safe water access for people around the world.
Water For People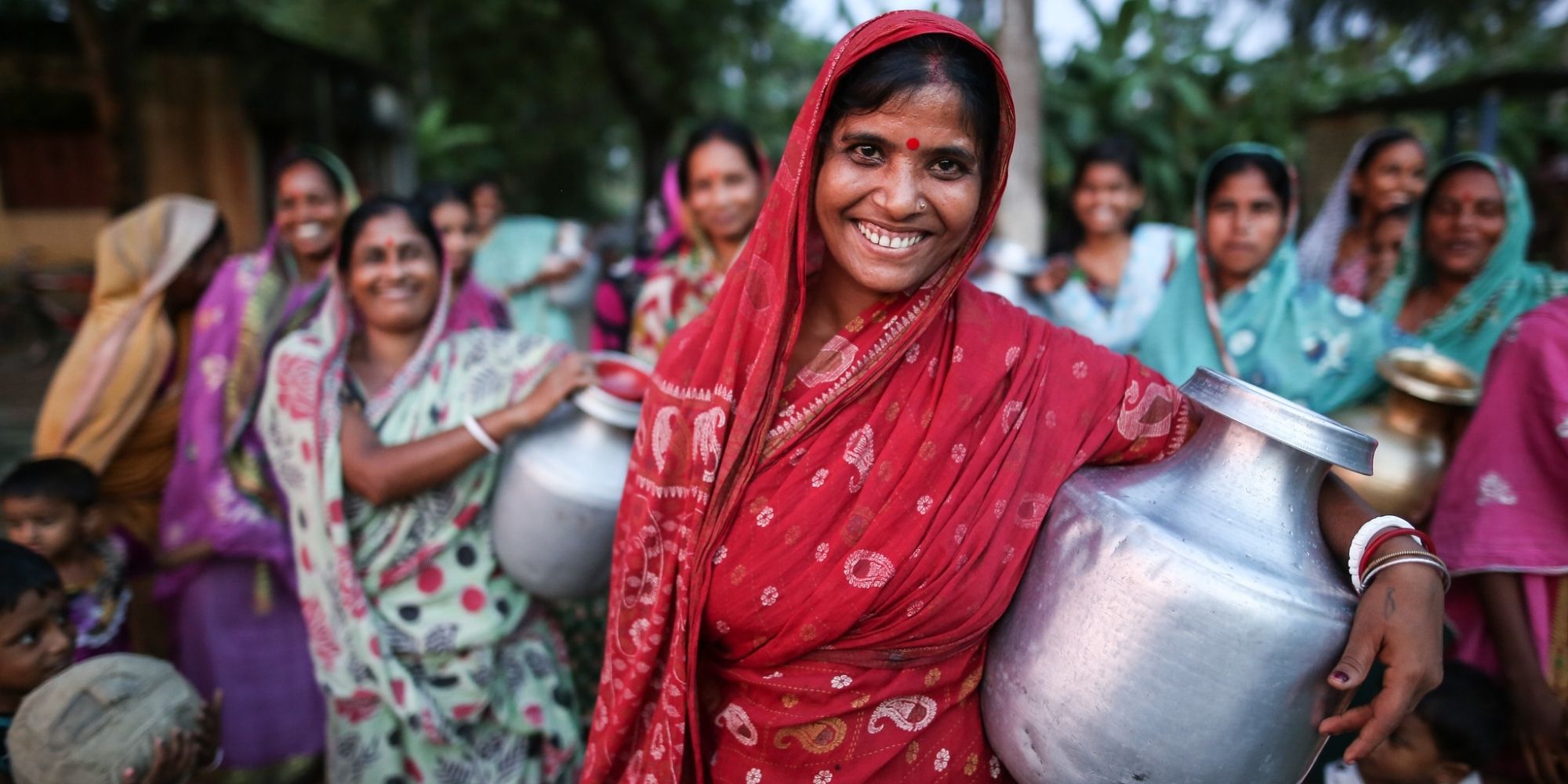 Unsuitable water is a global crisis that impacts billions of people around the world. The Classic T-Shirt Company supports access to high quality drinking water for more people—to strengthen businesses and communities, prevent disease, and save lives. Water For People is an international non-profit based in Denver, Colorado. Its goal is to bring water, sanitation, and hygiene services to everyone, and to make sure those solutions last forever. The organisation works every day to build lasting solutions to end the global water crisis, from India to Guatemala to Uganda, and the ripple effects are huge. Clean water access is proven to boost opportunities for women and girls, increase school attendance rates, and decrease illnesses caused by contaminated water.
By supporting The Classic T-Shirt Company, you are helping the people who need it most. Every time you purchase one of these t-shirts, life gets a little easier for some of the countless people who live in water-stressed areas and rely on charities like Water For People to help transform their day-to-day reality. Now that's a t-shirt we want to add to our wardrobe.
5 new colours of timeless sustainable tees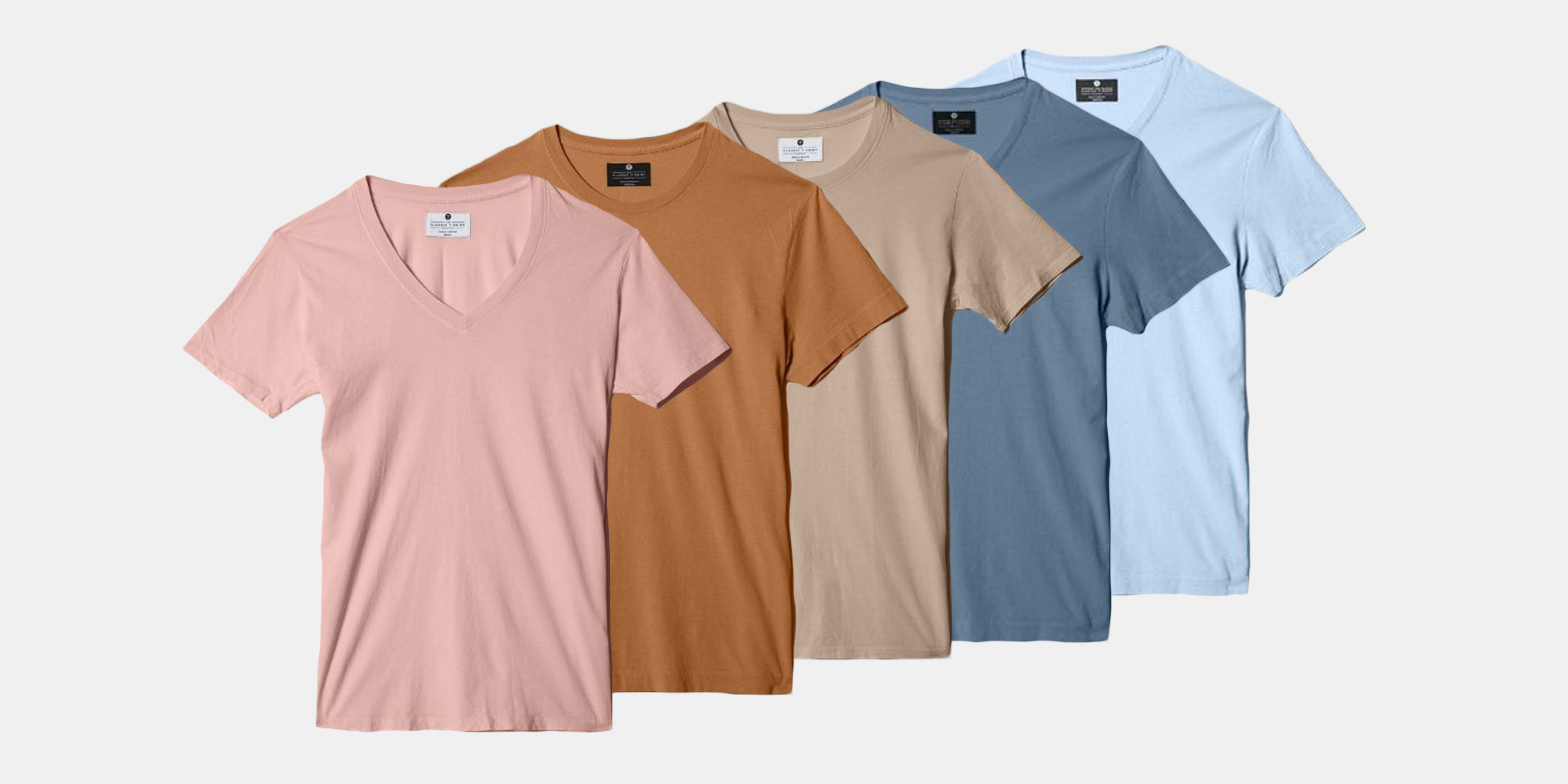 Recently, The Classic T-Shirt Company was able to expand its colour selection for all its men's and women's short sleeve tees! The new neutral and flattering colours are blush, copper, dusk blue, sand, and sky blue. Who else wants one of each?!
Here are some of our faves from the new collection. Each shirt is made from 100% pre-shrunk  GOTS certified organic cotton in the USA. The shirts are luxury, soft, and breathable with a nice drape. These durable t-shirts will be your go-to for a long time to come.