This is a sponsored article about a retailer that stocks brands independently assessed by our rigorous ratings system. Here we're highlighting only "Good" and "Great" rated brands. Learn more.
Learn more about why we love Made Trade so much to find conscious gifts and discover a cheeky selection of our favourite brands stocked by the ethical retailer.
Gift-giving season is just around the corner, and if you're like us, you've probably already started racking your brain to think of present ideas for your loved ones.
If you're reading this, you've also likely started living more consciously, aiming to reduce your impact on the planet and doing good for those around you. And with the holidays coming up, you're now on the lookout to find gifts that reflect your loved ones' meaningful place in your life and support your values.
If that sounds like you, you're in the right place—ethical retailer Made Trade has got you covered.
Keep reading to learn more about why we love this eco-conscious retailer so much to find gifts and discover a cheeky selection of our favourite brands stocked by Made Trade.
What is Made Trade?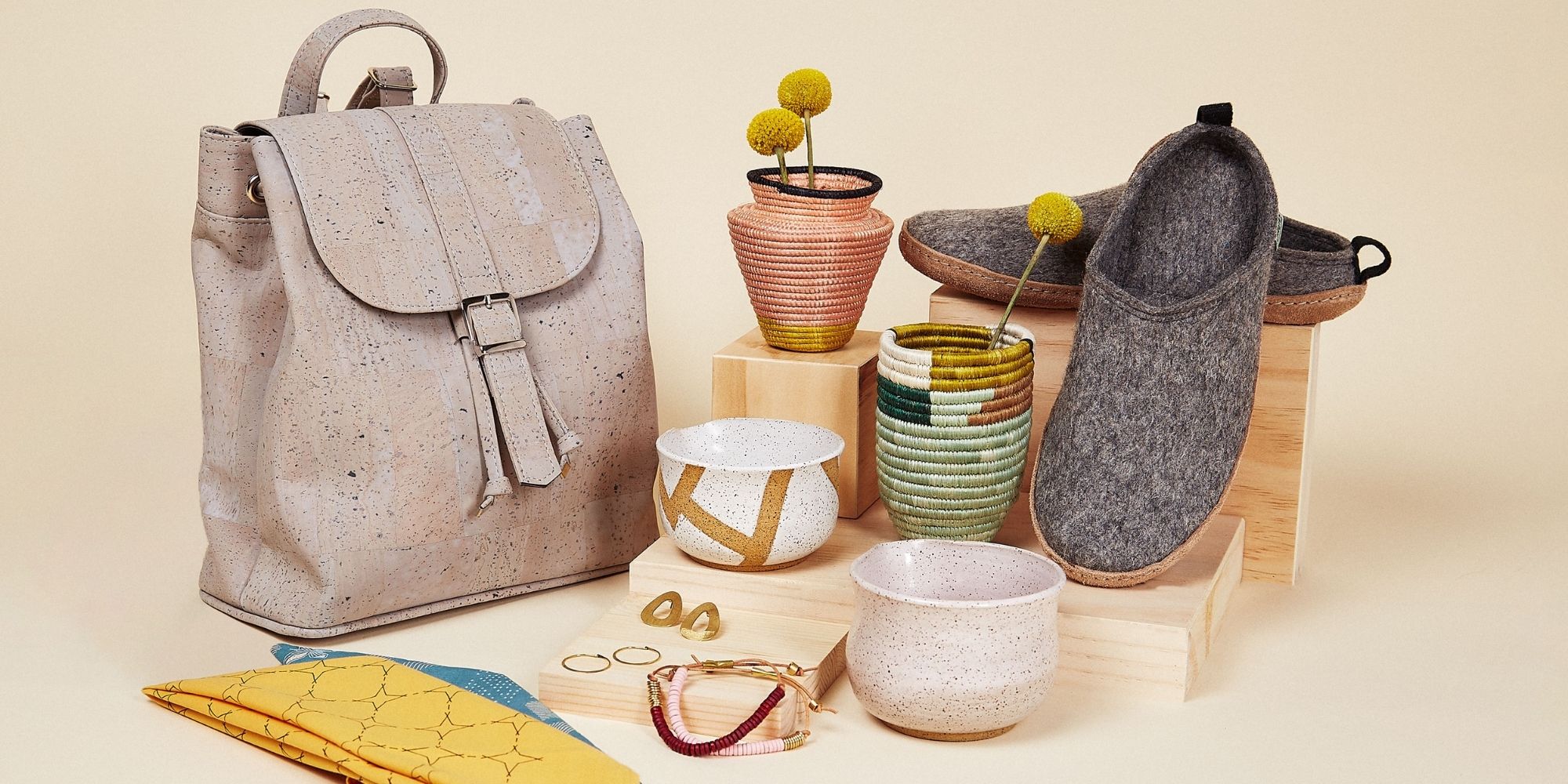 Browse Made Trade's gift collection.
We discovered and first introduced Made Trade in 2019 as the ethical alternative to Anthropologie. If you don't know who they are (yet), here's a quick recap.
Made Trade was founded by partners in love and work Cayley Pater and Andy Ives. When they met at the Fair Trade Club at university in 2005, they were already on their path to conscious consumerism.
Their passion for making the world a better place bloomed into the powerhouse pair we see today. Cayley started with running an ethical fashion label for four years before working with diverse communities for women's and girls' empowerment initiatives across the globe.
A few years ago, Cayley—along with Andy, who brought his product and marketing expertise to the table—decided the time was ripe for filling what they recognised as a gap in the shopping sphere. They saw an opportunity to make exceptionally made, ethically sourced products more accessible while also helping social enterprises tell their stories and increase their impact.
That's how Made Trade was born, and the team has since been on a mission to make this ethical retailer the ultimate destination for conscious consumers who love design.
Find conscious gifts for anyone on your list with Made Trade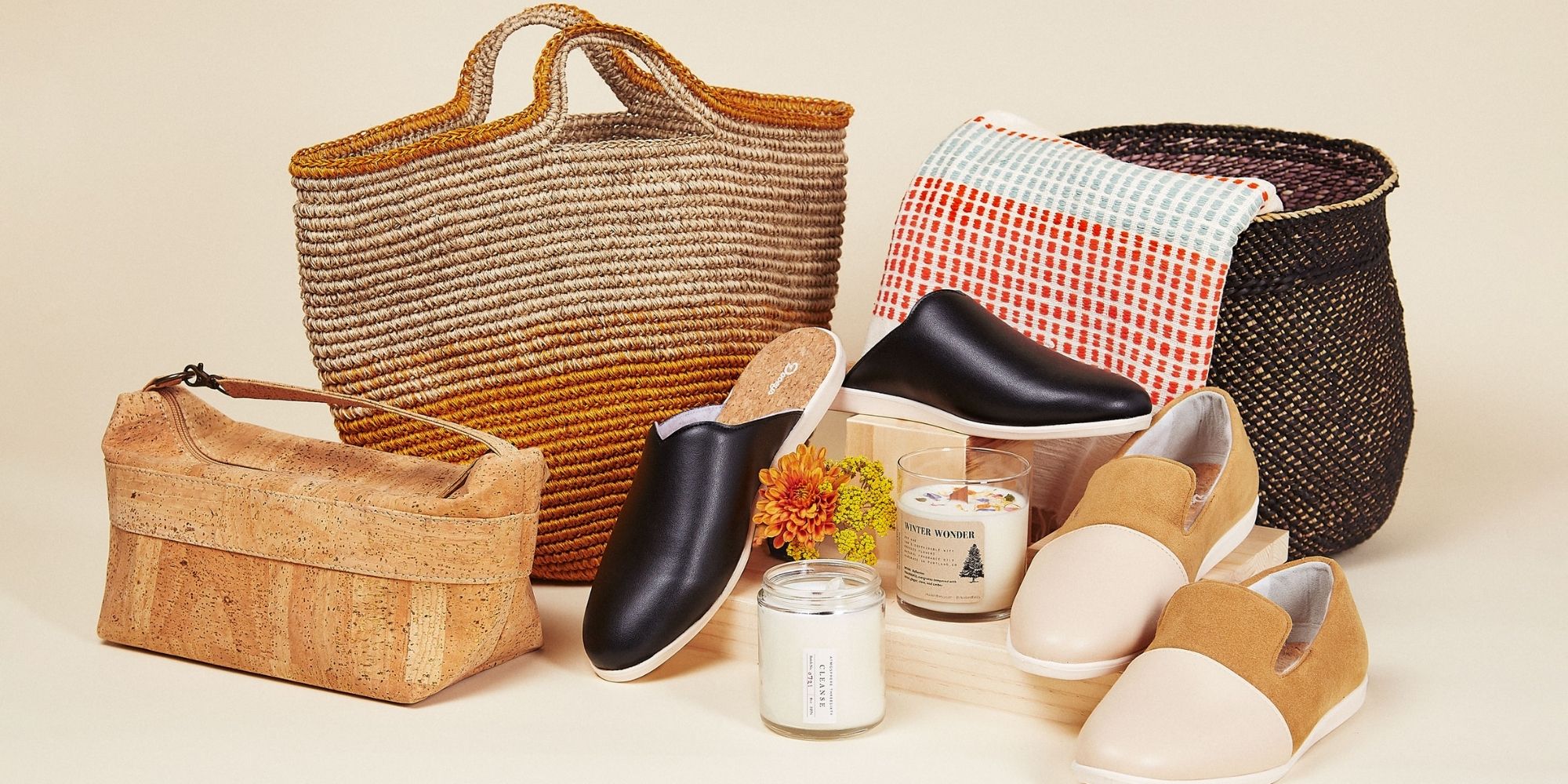 Shop curated eco-friendly gifts.
The holidays are a great time to use your buying power to support the people who are important to you and the projects you care about. But how does one find mindful and sustainable gifts? The answer: Made Trade.
Made Trade makes ethical shopping easy during the gift-giving season and for any special events throughout the year. The ethical retailer's fair trade and eco-friendly gifts collection has something for everyone on your list—from sustainable cosy slippers and handwoven throw blankets to recycled copper barware and fair trade décor.
Made Trade makes it easy to find eco friendly gifts for everyone on your list. Check out some of our favourite conscious gift ideas for anyone and everyone on your list this year: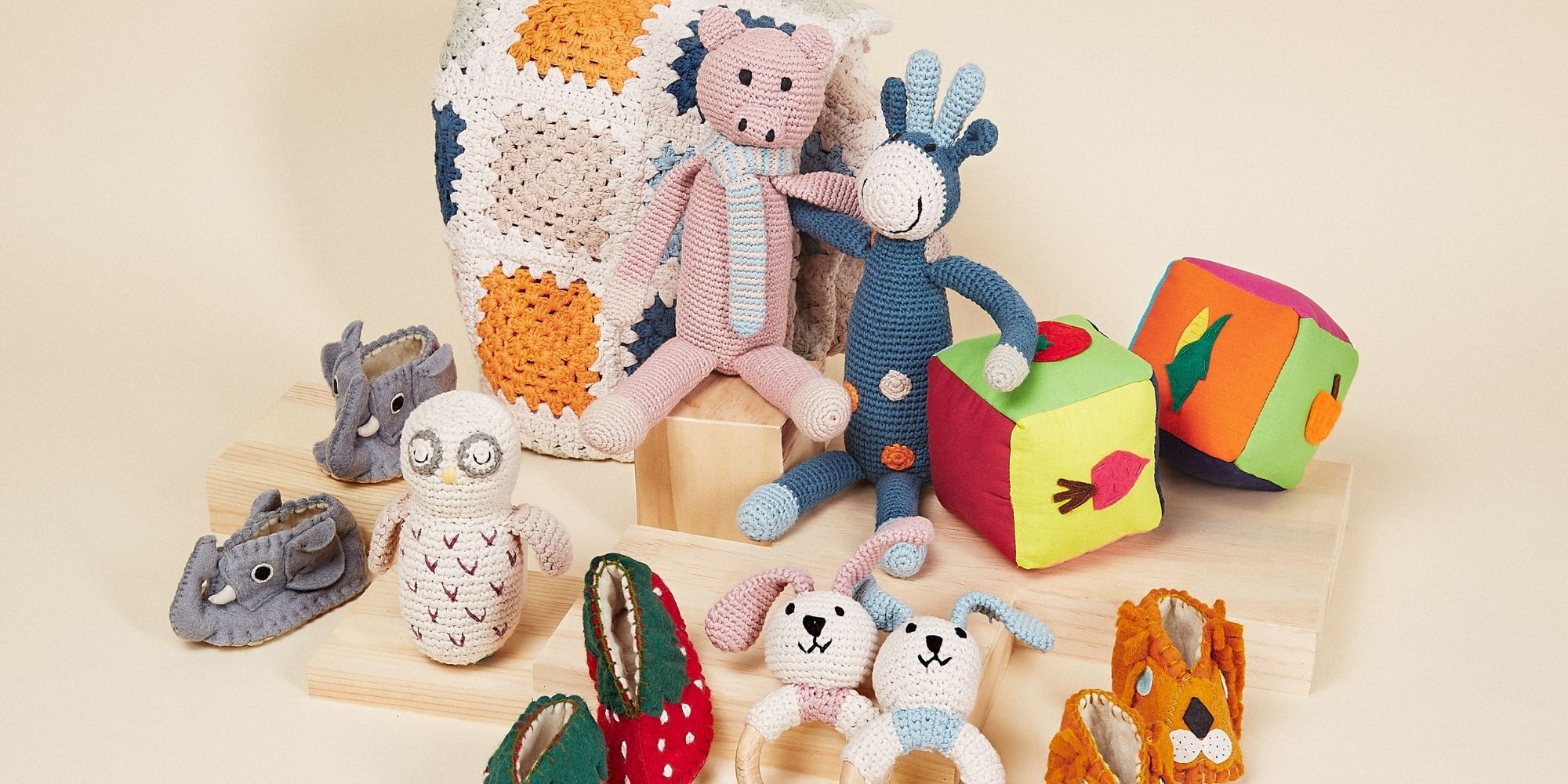 For the smallest new friends, discover fair trade knitted rattles, unique baby booties, ethically made brightly coloured games and more.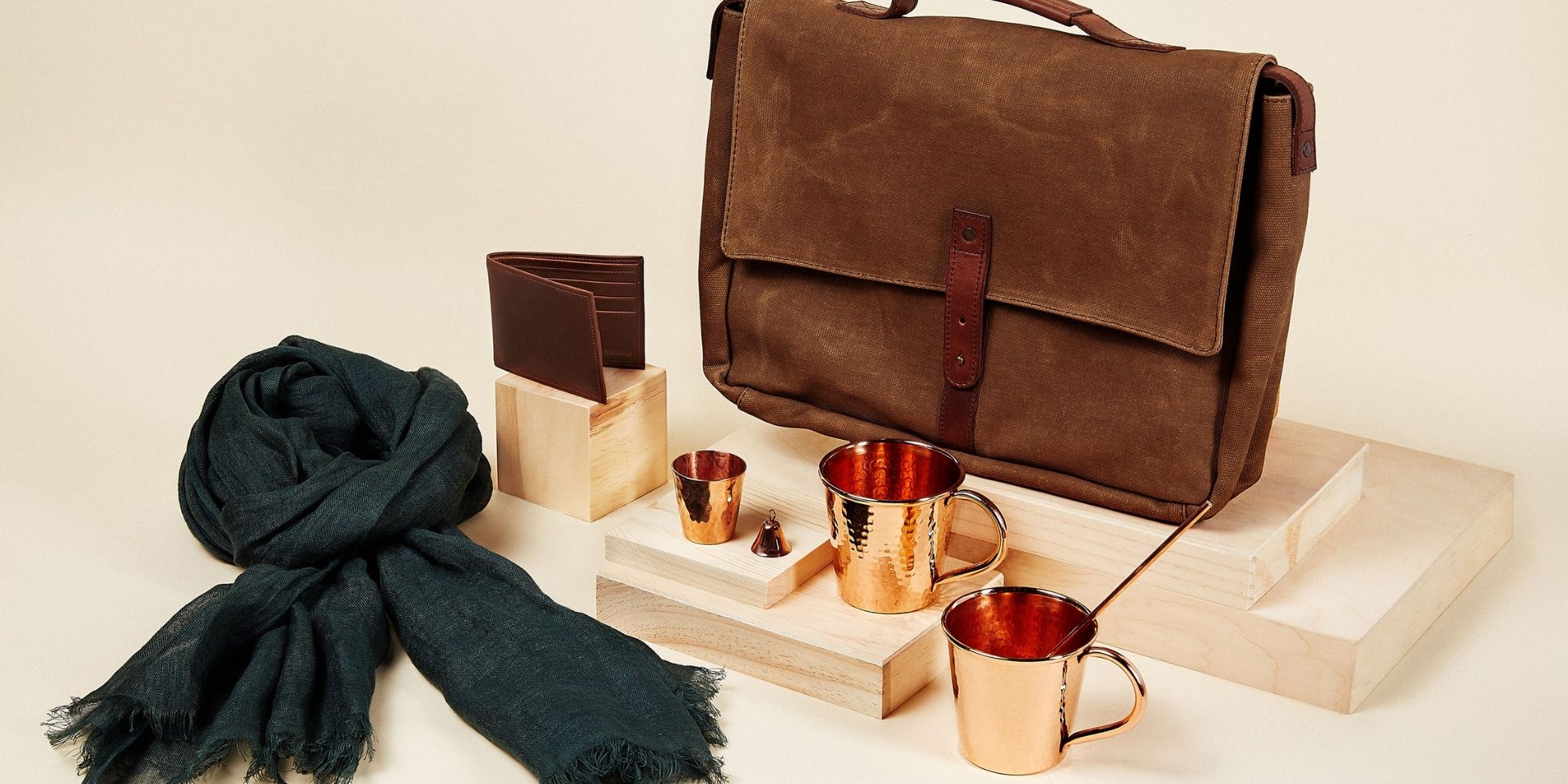 What to get those hard-to-shop-for men? Find something perfect with options like hand-hammered recycled copper mule mugs, ethically made scarves, and refined eco-friendly accessories.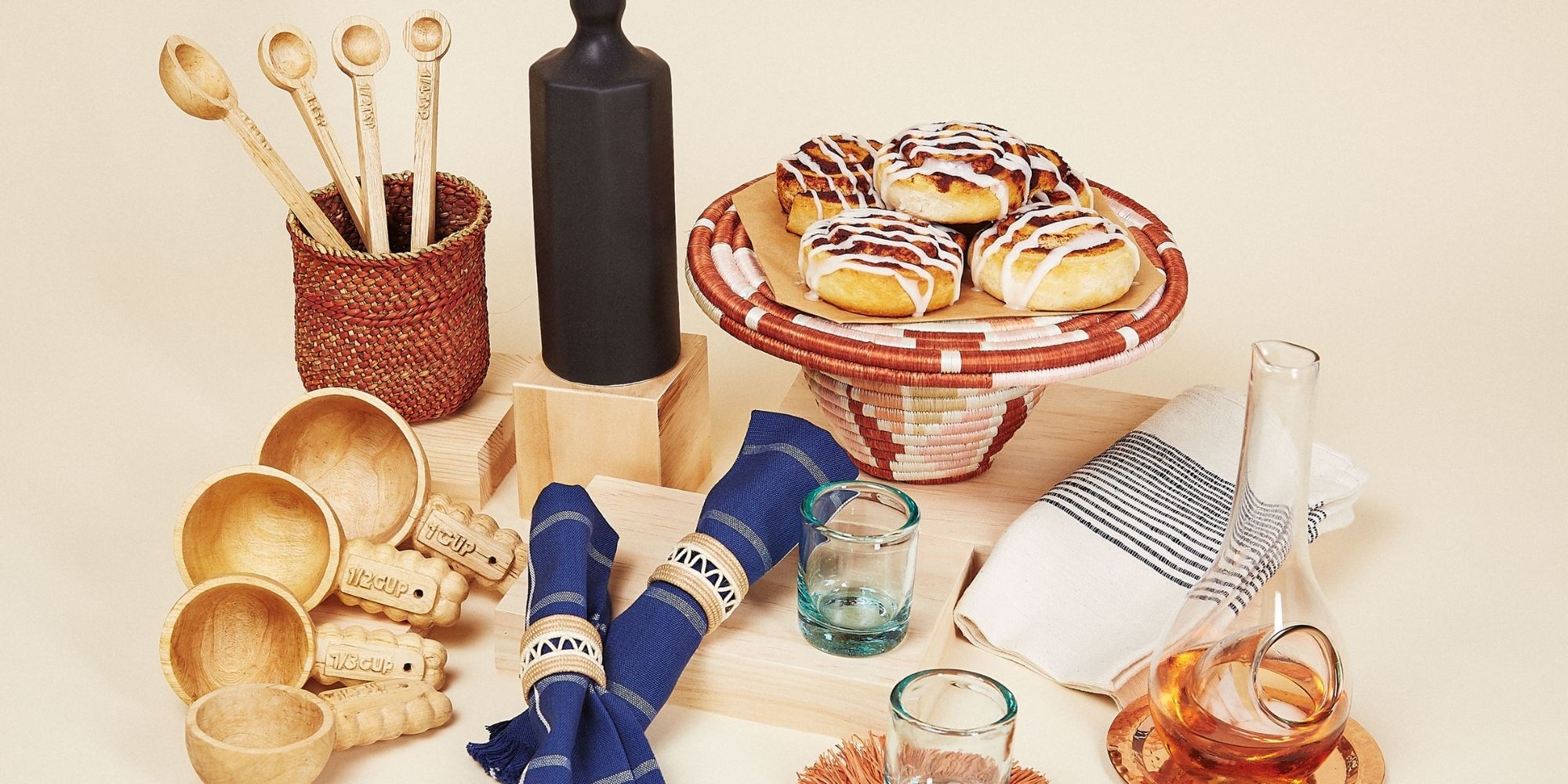 Your favourite home chef, and the host with the most deserves the best. Find them something great with Made Trade's wide selection of sustainable cookware and handmade wooden kitchen utensils to fair trade kitchen towels and handcrafted table linens.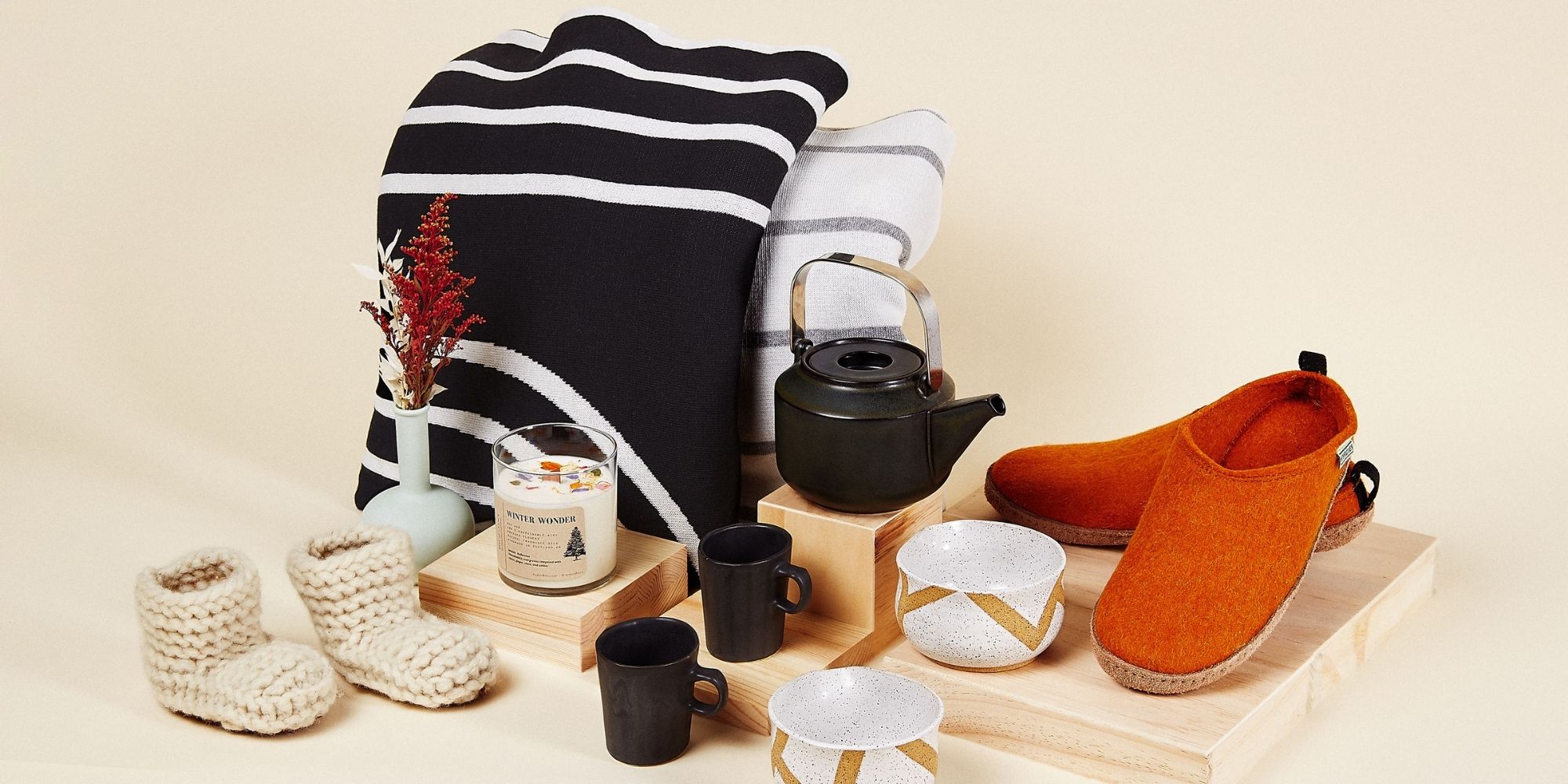 And for the homebodies you rarely get to see because they're staying cosy at home, a recycled cotton blanket, sustainably made wool slippers, or a hand-poured candle will make their day that much more cosy and sustainable.
Shopping your values has never been easier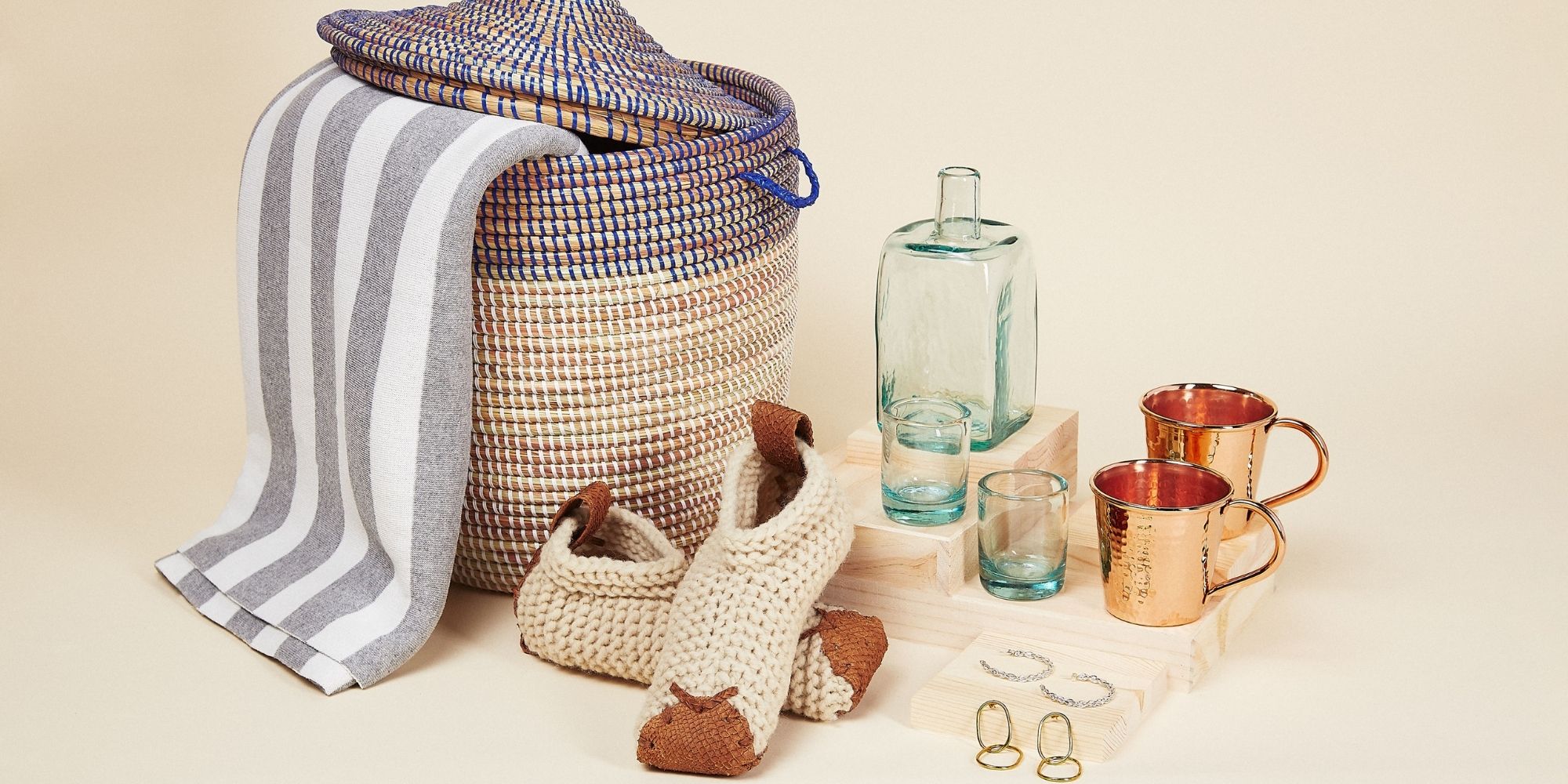 We love Made Trade because it makes it easy to invest in what you believe in. Its consciously curated collection —which features thousands of ethically elevated products from sustainable companies worldwide—is helpfully categorised into Values: from Fairtrade to Vegan, BIPOC-owned to Sustainable. You can shop at ease knowing that you are supporting the causes you care about by voting with your dollar with every purchase. And if you still can't decide, Made Trade even has gift cards so your loved ones can find items they need and will cherish for a long time.
You can feel extra satisfied at the checkout knowing the company donates 1% for the Planet and is Climate Neutral Certified, which means every order is 100% carbon neutral, including shipping. In 2020, for example, the company offset its yearly footprint by purchasing carbon credits to fund climate change solutions supporting three projects focused on conserving forest ecosystems in Indonesia, Brazil, and the USA. Can it get better than that?
We don't know about you, but we're feeling much more confident about finding the right gifts for our loved ones this season. So, join us in supporting Made Trade and celebrate artisans, independent makers, local businesses, and small companies creating unique products with a story.

Did you know Made Trade also does fashion?
Get a conscious gift for yourself with one of our favourite brands below.