This is a sponsored article about a brand that was independently assessed by our rigorous ratings system. We're proud to only collaborate with "Good" and "Great" rated brands. Learn more.
Meet Yes Friends, the "Great" brand producing £7.99 t-shirts to write home about. We think you'll get along just fine.
Yes, affordable responsible clothing is possible
What's the number one issue that comes to mind when you think of buying ethical and sustainable clothing? Ding ding ding—affordability. While the fashion industry has come under increased scrutiny in the past decade for its damaging practices that leave people, the planet, and animals high and dry, a better way of doing fashion has been booming. And that's great! But along with kinder, smaller-scale production comes a hefty price tag, meaning truly good clothing isn't as accessible as it should be if we want to work together to transform the industry. So, is there a better way? Is affordable and sustainable fashion a pipedream, or is it doable? Yes, friends. It's doable. And we're thrilled to introduce you to a newly created, newly rated brand that is well and truly doing it. Meet Yes Friends, the 'Great' brand producing £7.99 t-shirts to write home about. We think you'll get along just fine.
How it all began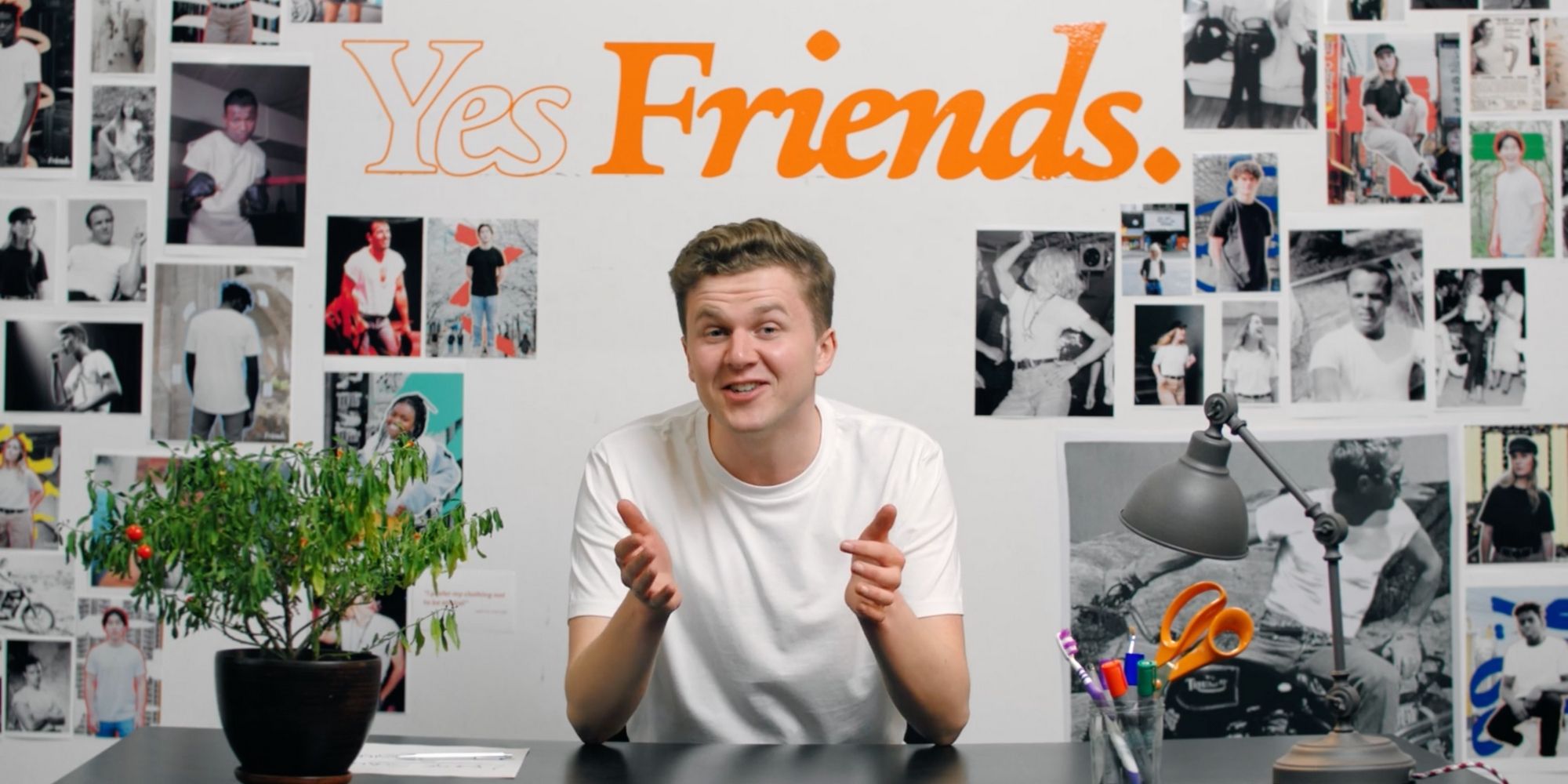 Yes Friends founder Sam Mabley first started buying ethical clothing around 2013, shortly after the Rana Plaza disaster. "I couldn't bring myself to buy clothes where I knew the people who made them could be working in horrible conditions with extremely low pay. So I wanted to help transform the fashion industry." For a few years leading up to 2021, Sam ran an ethical clothing store in Bristol, so he had front-row seats watching brands' supply chains, pricing, and mark-ups. He also learned firsthand how that tiny pricetag could become a looming barrier between people trying to do their best and the ethical clothing on the other side. He realised there must be a way to create clothing that doesn't cost the earth or its inhabitants, nor much actual money—a genuine, ethical and sustainable alternative to the high street.
And so, he launched the Yes Friends pre-order campaign in early April. By using large scale and smaller margins, and by setting the goal to an order of 3,000 shirts, he was able to create tees that tick all the boxes. The initial campaign run was a roaring success, with the brand hitting its goal in just 13 days. Now, the team is setting its sights higher: "because the campaign has had such a good start, we're hoping to launch new products soon!" Even more affordable clothing we can feel good about wearing? Yes, please!
We're here to transform the fashion industry, we just need your help.
Four feel-good facts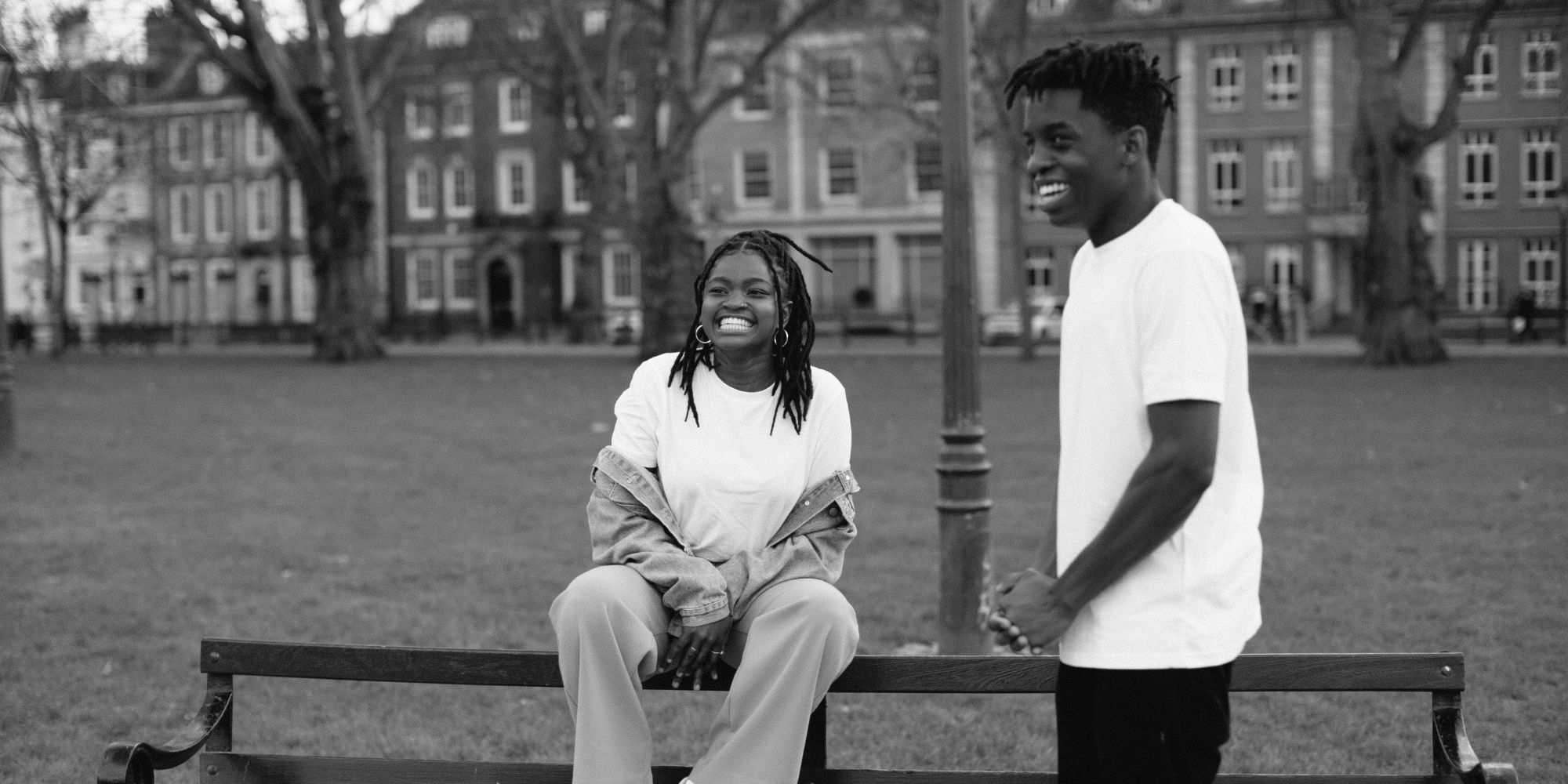 So, what exactly makes these timeless vegan tees ethical and sustainable? It's simple, really:
One: Good wages
By now, we know that the lack of living wages is one of the most pressing human issues across fashion supply chains. Sam and the team wanted to ensure everyone was treated fairly at every stage of production. More than fairly—good. Yes Friends is part of the Fair Share Scheme. This means it pays an additional premium which goes directly to garment workers.
The scheme has already increased the lowest-paid workers' wages by a whopping 50%! "Sounds like magic, but it's just maths. Magic Maths," says the brand. "The bigger we get, the bigger impact we can have." Supporting Yes Friends directly helps those who need it most, all for the cost of one pint of beer in London or two anywhere else.
Two: An eco-friendly factory
Yes Friends partners with Continental Clothing, an earth-positive factory in Southern India that manufactures clothes with state-of-the-art solar- and wind-powered technology. The brand wanted only the best for people and the planet, and Continental Clothing is "the textile industry's leading showcase of socially and environmentally responsible production." Certified by GOTS, Fair Wear, Carbon Trust, and more, these tees have a 90% reduced carbon footprint compared with a standard t-shirt made with conventional energy and materials. This means the tees save around 6 kilograms of CO2 without using carbon offsetting!
Three: Timeless design
It's all well and good to produce and sell ethical and sustainable t-shirts, but are they something people will want to wear? To put it simply: yes! Yes Friends knew that there was little point in creating this product if people wouldn't get good use out of it, which is why it went with "a timeless cut that's never going out of style." The team experimented with loads of designs and landed on an Original cut that is "perfect for the first date, the morning run, and everything in between." The fit is flattering, the quality is high, and the price is right. What's not to love?
Four: Fairtrade organic cotton
Fabric is crucial, and Yes Friends went with the best. The tees are made from 100% premium Fairtrade, GOTS-certified organic cotton. It's a win, win, win, win, win. It means a fair price and a premium dedicated to benefiting the farmers. It means primarily rain-fed crops, thus reducing the need for water irrigation. It means the tees are grown from seed to garment in India, so no racking up carbon miles. It means zero pesky pesticides or toxic chemicals, guaranteeing happy soil, happy farmers, and happy skin. It means vegan and cruelty-free tees you can easily recycle at the end of their life. And to top it all off, it feels like you're wearing a cloud.