This is a sponsored article about a brand that was independently assessed by our rigorous ratings system. We're proud to only collaborate with "Good" and "Great" rated brands. Learn more.
Earthy. Feminine. Sexy. Fun. These are just some of the words that come to mind when browsing the stunning collections of Danish lingerie, swimwear, and loungewear brand Underprotection. The gorgeous pieces by Underprotection, which has just celebrated its tenth birthday, challenge one of the biggest stereotypes about sustainable fashion: that it is daggy, dull, and undesirable. One look at this brand that is built on combining ethics with aesthetics will change your mind! Prepare to meet the intimate apparel you've been dreaming of, that takes 'look good while doing good' to a whole new level.
10 years of sustainable fashion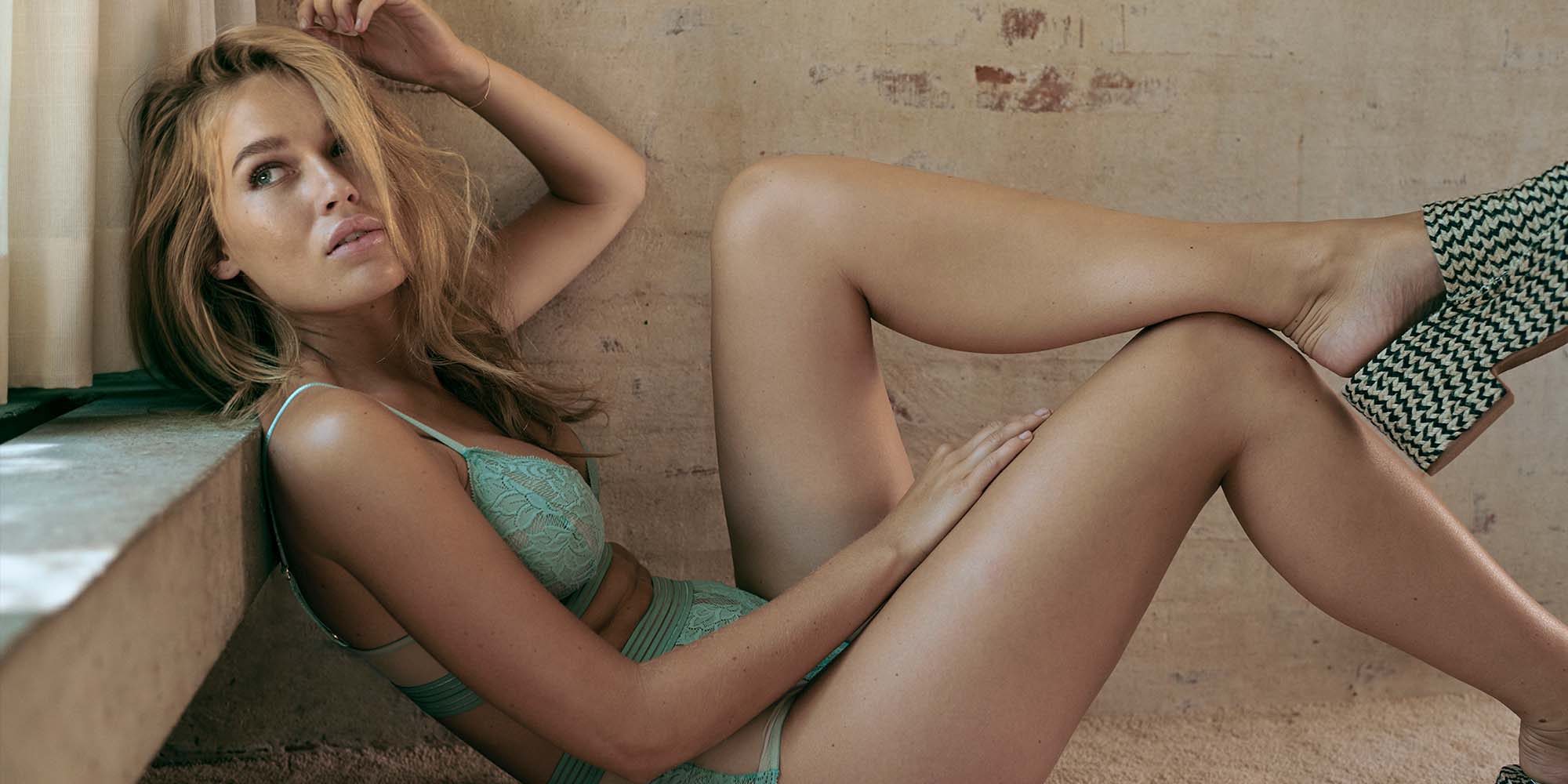 Ten years ago, founders Sunniva Uggerby and Stephan Rosenkilde had a vision that sustainable underwear should be just as desirable and glamorous as that of conventional fashion. Born out of Copenhagen and now stocked in 15 countries and more than 120 stores, the team has proven over the years that sustainability and ethics are not trends to them—they lie at the very core of their foundation as a company. From landing in the US and being certified by the Fair Wear Foundation young designer programme in 2013, to committing to sustainable packaging and being touted by Vogue as "an ethical lingerie brand to watch" in 2016, to using a majority of recycled materials today, the first decade of Underprotection has been an admirable and impressive one. What is most impressive of all is their commitment to continuous improvement. They recognise that change and adaptability are inevitable and are always looking ahead to the difference they can make in an industry that is sadly still rife with exploitation.
Production that puts people first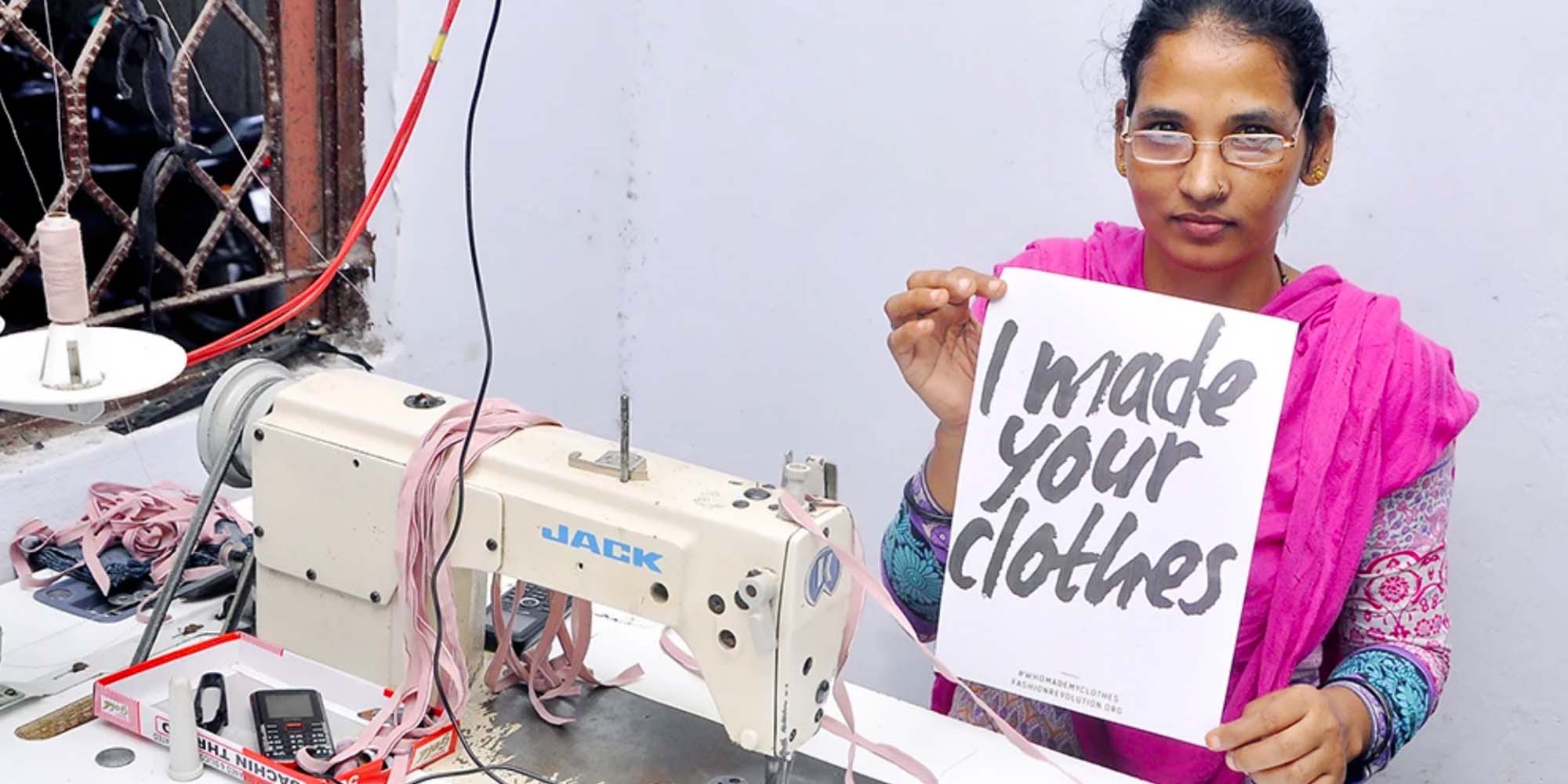 Underprotection has made a point from the very beginning to prioritise the rights and safety of workers in their supply chain. Since their beginning in 2010 they have produced the majority of their styles in New Delhi, India, in partnership with the small factory Eco Wear. Run by a woman who is working hard to lessen the inequality between working women and men in India in a factory that produces exclusively for Underprotection, a unique relationship built on honesty and transparency was formed. As demand increases, the brand has had to move the majority of their production to suppliers in Europe that equally live up to their wishes for fair labour conditions. They make sure to only work with factories with ethics certifications that uphold their standard of care initially established with Eco Wear, like BSCI, Sedex, or GOTS. Although Underprotection have naturally moved a majority of their production away from Eco Wear since the small factory's production capacity is limited, they continue to invest in making Eco Wear as green and eco-friendly as possible to minimise waste, water, and energy footprints, which in turn secures the best possible working conditions for their valued colleagues in India—just the way it should be!
Using materials that matter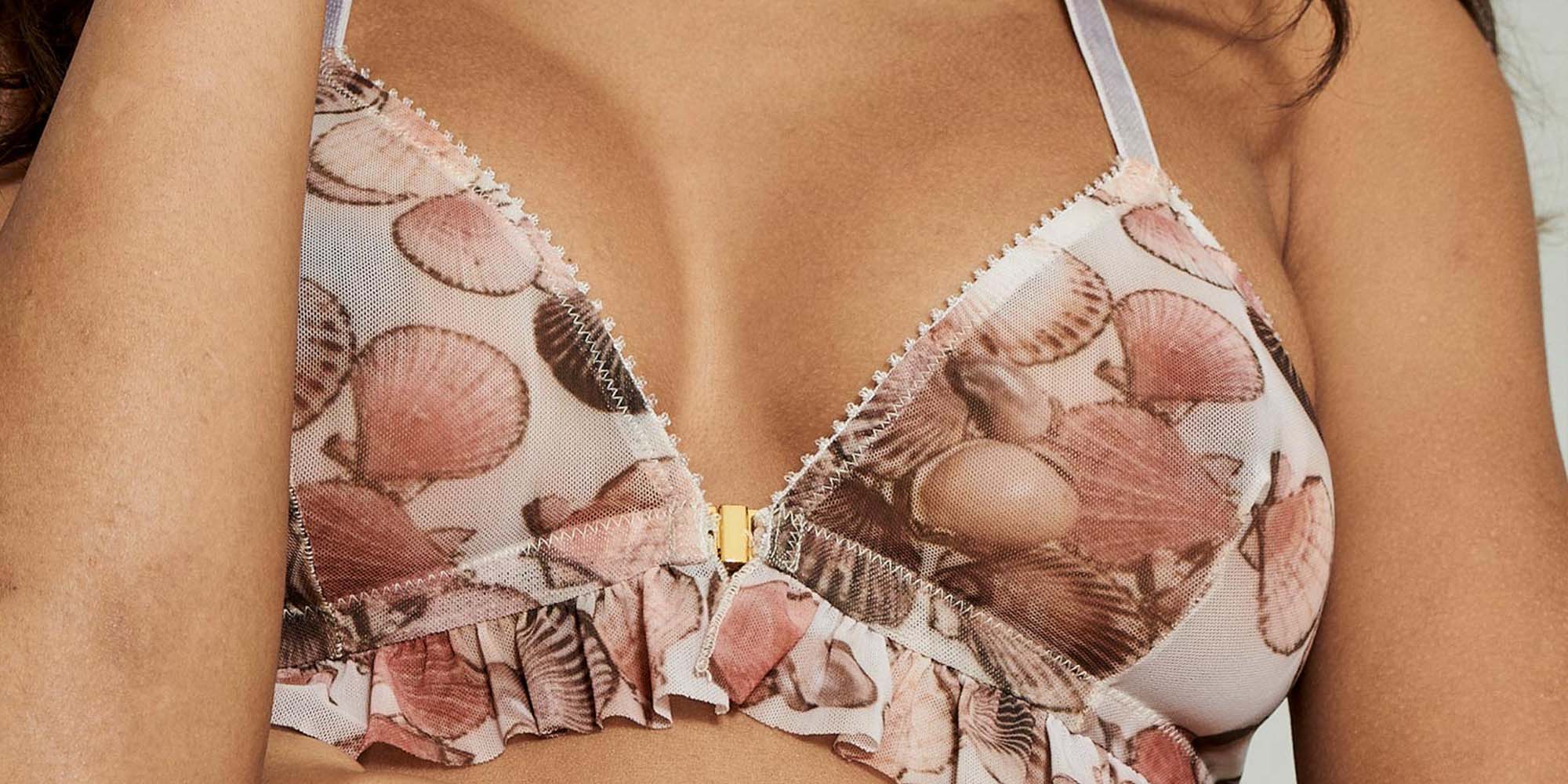 Underprotection understands the responsibility they have as an apparel producer. They know that it's not just about selling a product that looks good—it's just as important, if not more so, to make their products out of materials that are as eco-friendly and innovative as possible. That's why you'll find a range of fabrics that tick not only the environment box, but the animal welfare box, too. From recycled polyester and nylon to banana fiber, recycled Italian lace and GOTS certified organic cotton, it is clear Underprotection lives up to its name. While the majority of their materials are PETA approved vegan, they do occasionally incorporate recycled wool and fiber made from milk waste into their products, both of which are Oeko-Tex certified—but rest assured there are glam animal-free options if that's your speed. They even have an entire page dedicated to the wash and care of their products to increase their longevity, with useful info about microplastics and how to combat them, which we love to see.
It's with honour that we today can say that we were among the first lingerie brands in the world to combine fashion and sustainability.
The eco-friendly materials don't stop in production, either. Underprotection goes one step further with sustainable packaging. All their cardboard boxes are made from recycled material, including the pretty gift boxes your order arrives in. They are also FSC certified, which means they've been sourced in an environmentally-friendly, socially responsible, and economically viable manner. Their postal bags are made from Global Recycle Standard certified recycled plastic, and the polybags that ensure your new favourite lingerie or swimmers aren't damaged on their way to you are made from biodegradable plastics. Every step has been considered, and the brand ensures that the low-waste effort is consistent from factory to final shipment and disposal.
The purpose of our company is to create lingerie styles that make you feel fabulous, loungewear you want to wear all week, and swimwear that makes you dream about vacation and summer. We have set out to challenge the conception of what sustainable fashion can be, and each season we will prove to you that it really can be everything we wish for!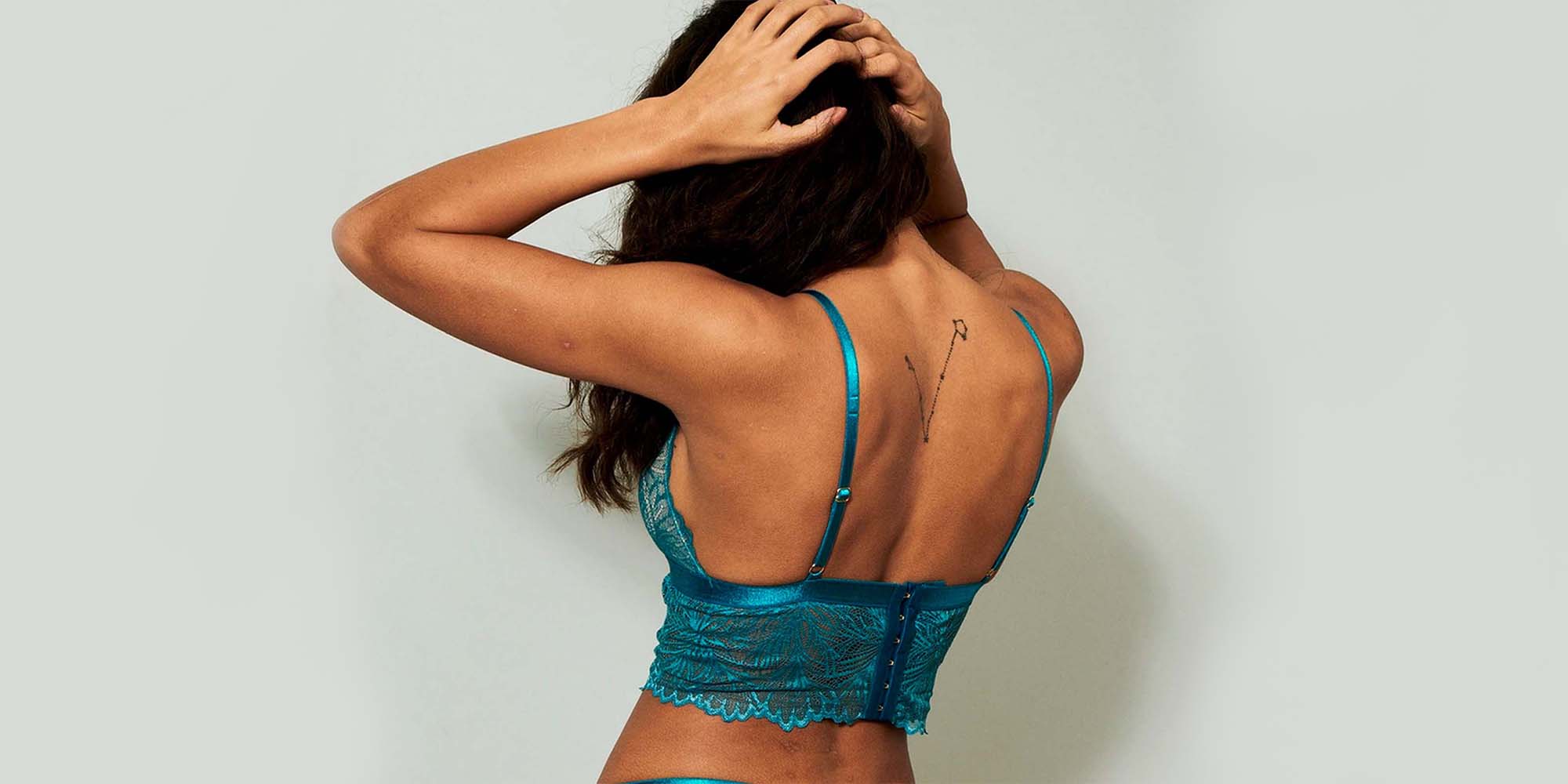 The Spring/Summer 2020 collection is full of glamorous prints, classic colours, and fashionable styles—perfect for the conscious wardrobe and made to celebrate the uniqueness and individuality of all kinds of women. Be sure to get your hands on some of their lacy lingerie, sexy swimwear, or lush loungewear that is "almost as sustainable as being naked" this season, to rock for many seasons to come.