This is a sponsored article about a brand that was independently assessed by our rigorous ratings system. We're proud to only collaborate with "Good" and "Great" rated brands. Learn more.
Waste is a serious issue. In fact, it's one of the biggest issues of our time, contributing to the widespread air, water, and land pollution of a planet that is struggling to breathe. The fashion industry sadly plays a large role in the degradation of the earth, claiming a whopping 5% of carbon emissions of the 32 billion tons humans generate each year. We know sustainable fashion is on the rise, and it's about time. But for a brand to truly make a difference and help to steer consumerism in the direction it needs to go, it should consider one simple thing: reuse. That's where timeless accessory brand BEEN London comes in.
How it all began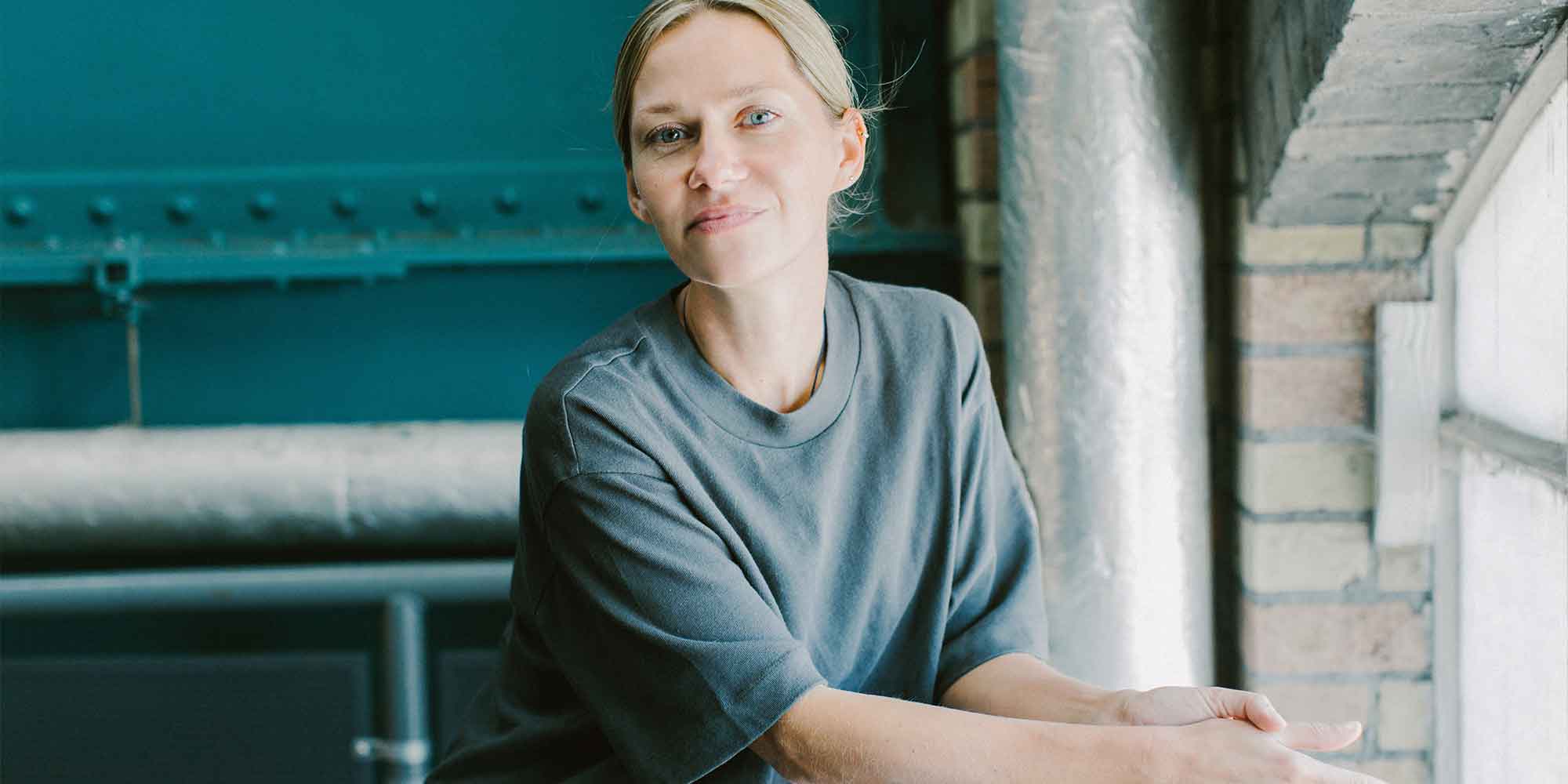 They say the course of our life can change in a single moment, and that was certainly true for former BBC Journalist and Founder of BEEN London, Genia Mineeva. In late 2018, after watching a striking documentary about how much waste we're all creating, Genia donned her research hat and reached out to dozens of waste processing facilities across Europe. She wanted to better understand why such enormous amounts of valuable materials don't get recycled. The answers were all the same, and shouldn't come as a surprise in a capitalist society—it doesn't make any money. In order for recycling to make economical sense, they told her, the waste needs to be purchased from them. So she did just that.
With no experience in product manufacturing or any background in recycling, Genia started working on her brand as a side-project—at night, when her two daughters were asleep. She got a degree in Sustainability from Cambridge University, and launched her startup on Kickstarter while still working as Head of Communications at Change.org. The Kickstarter went ballistic; they managed to raise the full amount in just 26 hours, and since early 2019 she has been running BEEN London full-time.
I was inspired to create a universal product that can be used daily to help channel the message that we should be innovating materials that already exist to help ease the strain on our planet's dwindling resources. Fashion is a great vehicle for inspiring change, and we really need to start making changes if we want a healthy planet for our kids and future generations.
The benefits of buying BEEN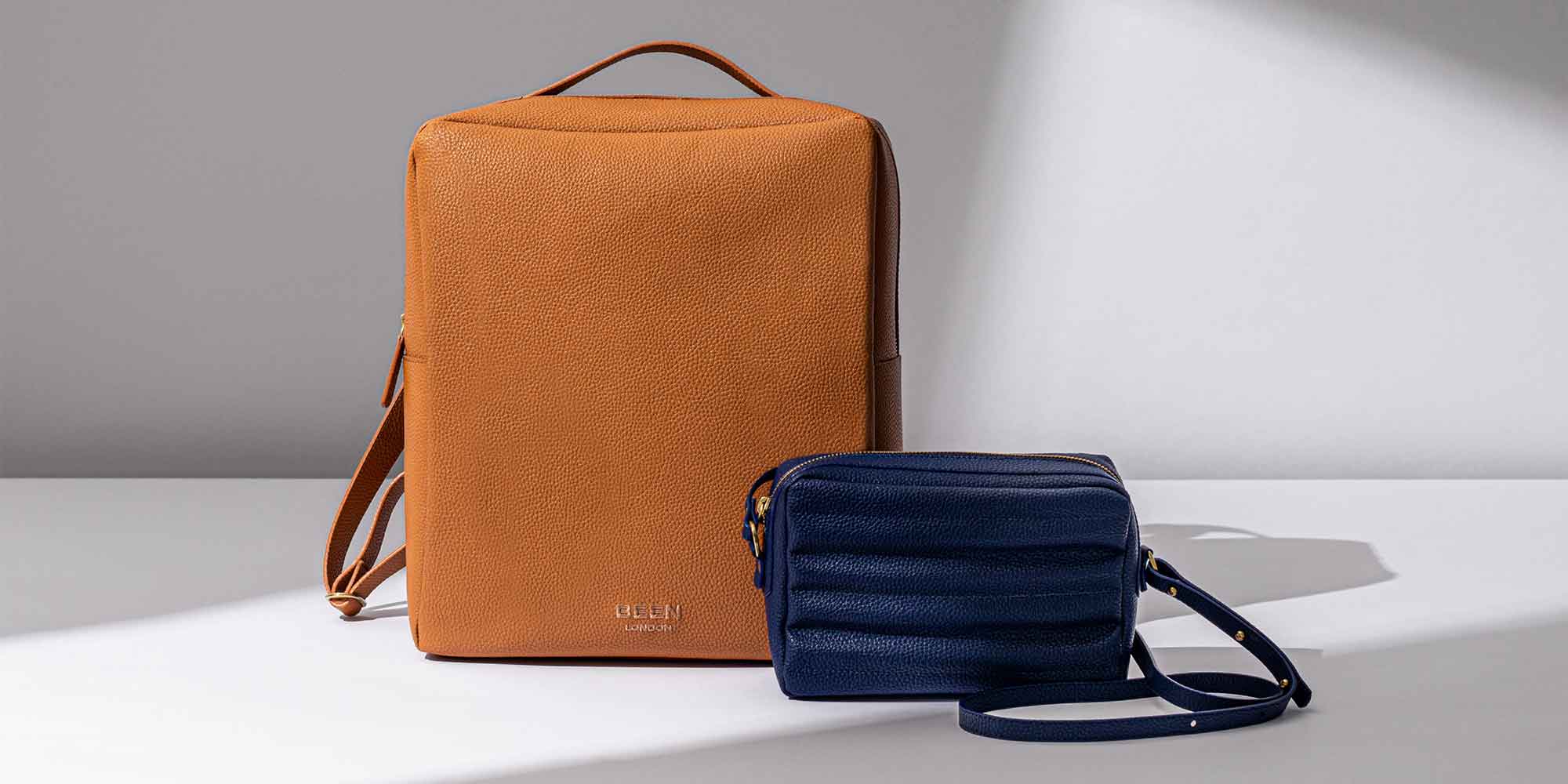 BEEN London bags are nothing new—literally. The fabrics they use range from entirely vegan leather options made from apple cores or pineapple leaves, to felt padding made from recycled IKEA uniforms. "Each and every BEEN bag has a story to tell, and we are proud that it all starts with waste (or what others view as waste, and we see as an opportunity!)" So, how exactly does this 'Great' brand do good across the three key areas?
For the planet
With circularity and waste reduction at the core of the business, it's no surprise sustainability is a priority. By saving materials destined for landfill, BEEN cuts out one of the most environmentally damaging parts of fashion production: the material manufacturing. The brand also actively works on regeneration, and has started a BEEN forest! For every rainforest green bag bought, they plant a tree on behalf of the customer. Finally, BEEN offers free repairs as well as end of life recycling. They want their bags to last as long as they possibly can, and when their life as your bag sadly comes to an end, they will ensure the fabrics are reborn as a good-as-new product for someone else to enjoy.
For the people
BEEN cares about their people. Each bag is made by hand in Stratford, East London where artisans are paid a London living wage, and the brand partners with social enterprises that are making a difference. For the recycled IKEA uniform bag lining, they partner with an organisation that works with people who have a long history of unemployment to help them get back into work. They also work with Mail Out to manage all packaging and logistics, a social enterprise that trains and employs Londoners with learning disabilities.
For the animals
And for our animal friends? Thankfully at BEEN, the only animal product in use is rescued and recycled off-cut leather. By using off-cuts, they don't increase the demand for more leather, which is good news for everyone as the leather industry is inherently unethical and unsustainable. And for the vegans out there who aren't comfortable with animal leather in any form, there are gorgeous designs made from Piñatex (pineapple leaves) and Frumat (apple waste)!
The same carbon footprint as a margherita pizza
BEEN London recently partnered with Terra Neutra; an online platform with a mission to create a carbon positive world, to conduct a full Life Cycle Analysis (LCA) to tangibly measure the impact of BEEN bags on the planet compared to a typical high-street leather bag. The results?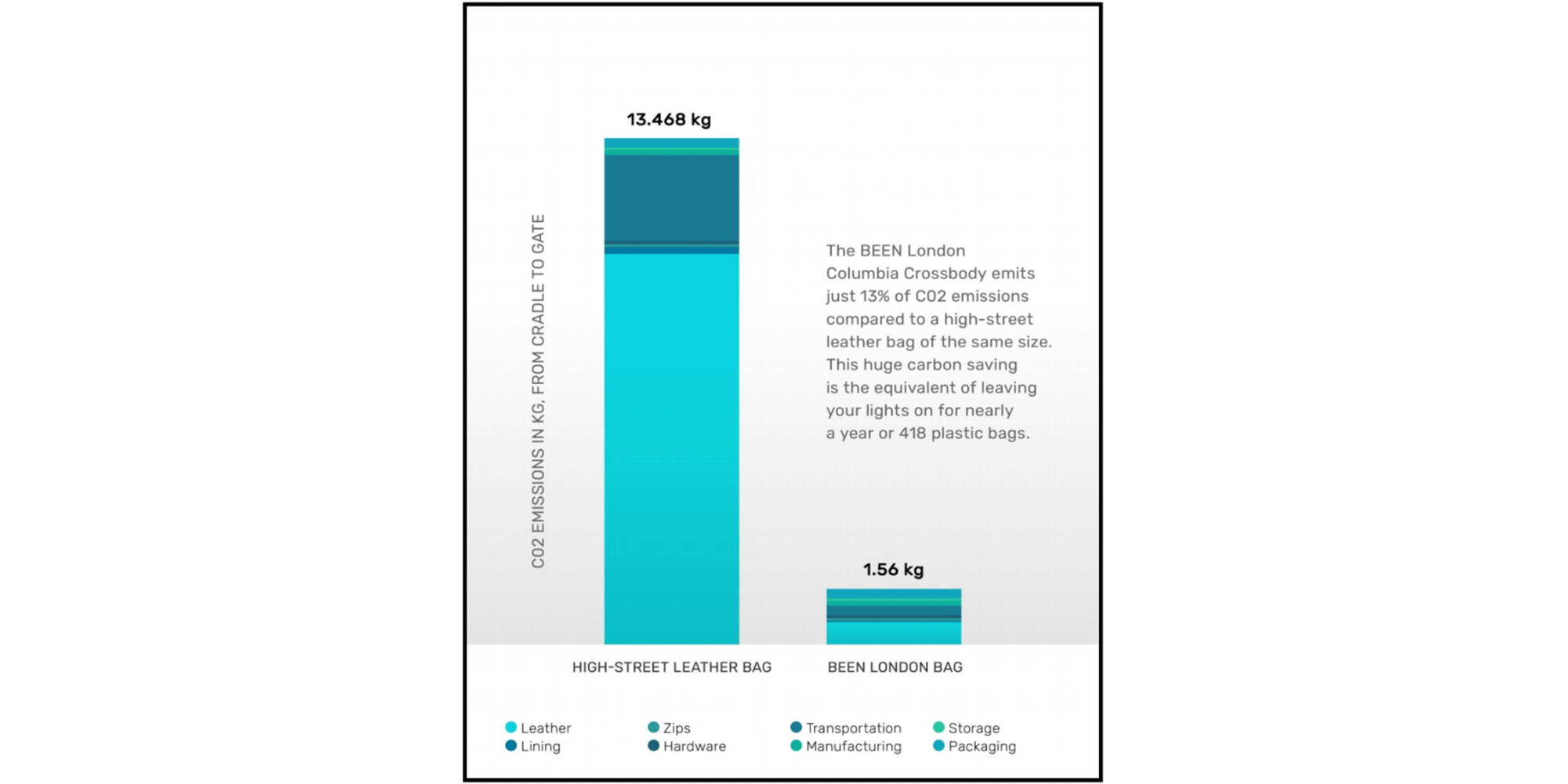 The Terra Neutra results showed that the BEEN London Columbia Crossbody emits just 13% of the carbon compared to a high-street bag, a reduction of 87%. This huge carbon saving is the equivalent of leaving your lights on for nearly a year or 418 plastic bags!
BEEN London is a 'Great' brand making waves in an industry that has a lot of catching up to do if it wants to keep up with the era of conscious consumerism we find ourselves stepping into. Use your BEEN bag every day, and take every compliment as an opportunity to educate the people around you about the importance of sustainable fashion. The planet will thank you for it.
Our favourite items from BEEN London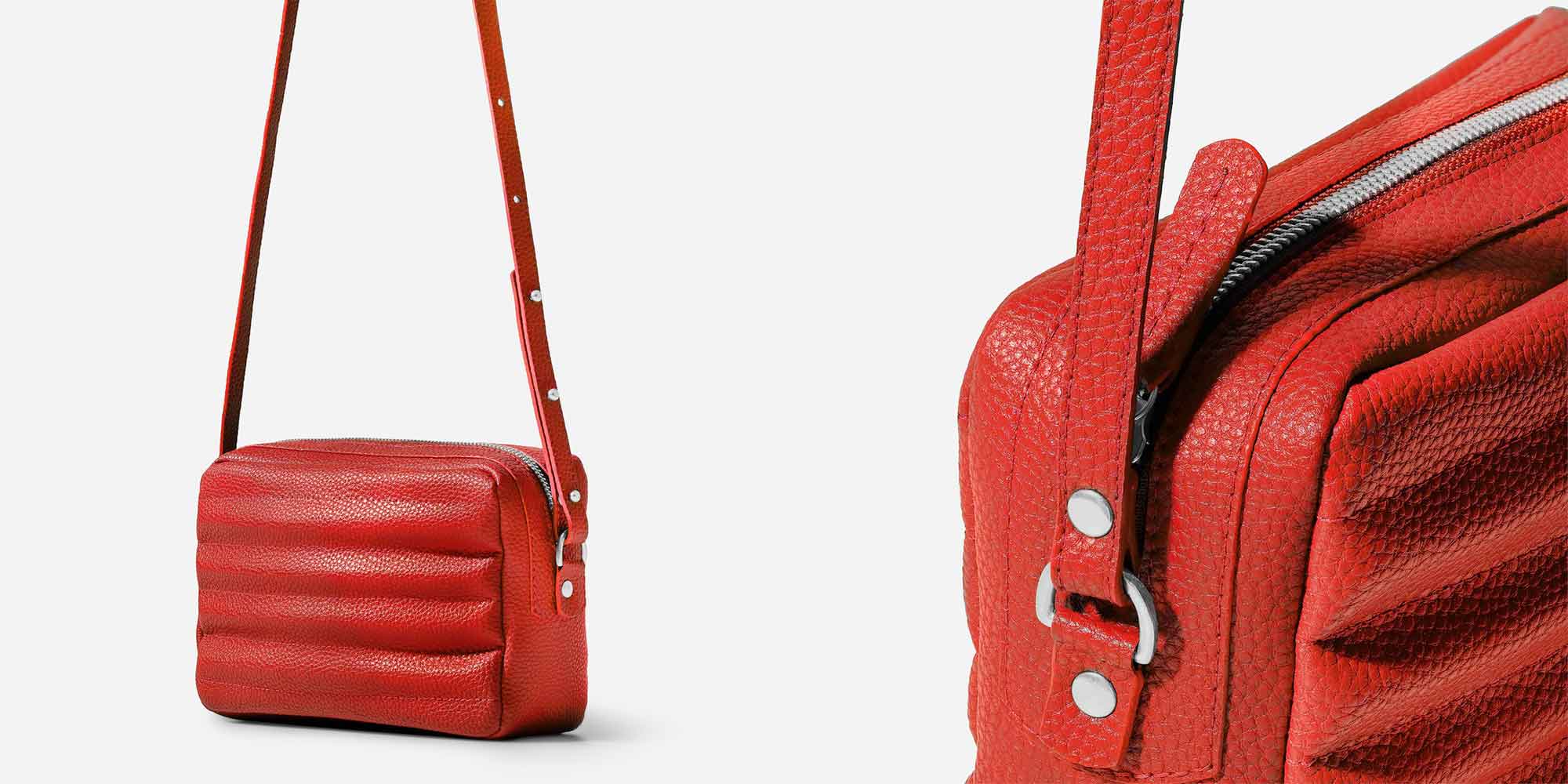 This quilted beauty brings joy to the simplest of outfits. Small but mighty, the lightweight bag can fit all your essentials (and many of the non-essentials too). The adjustable strap allows it to be worn across the body or on the shoulder.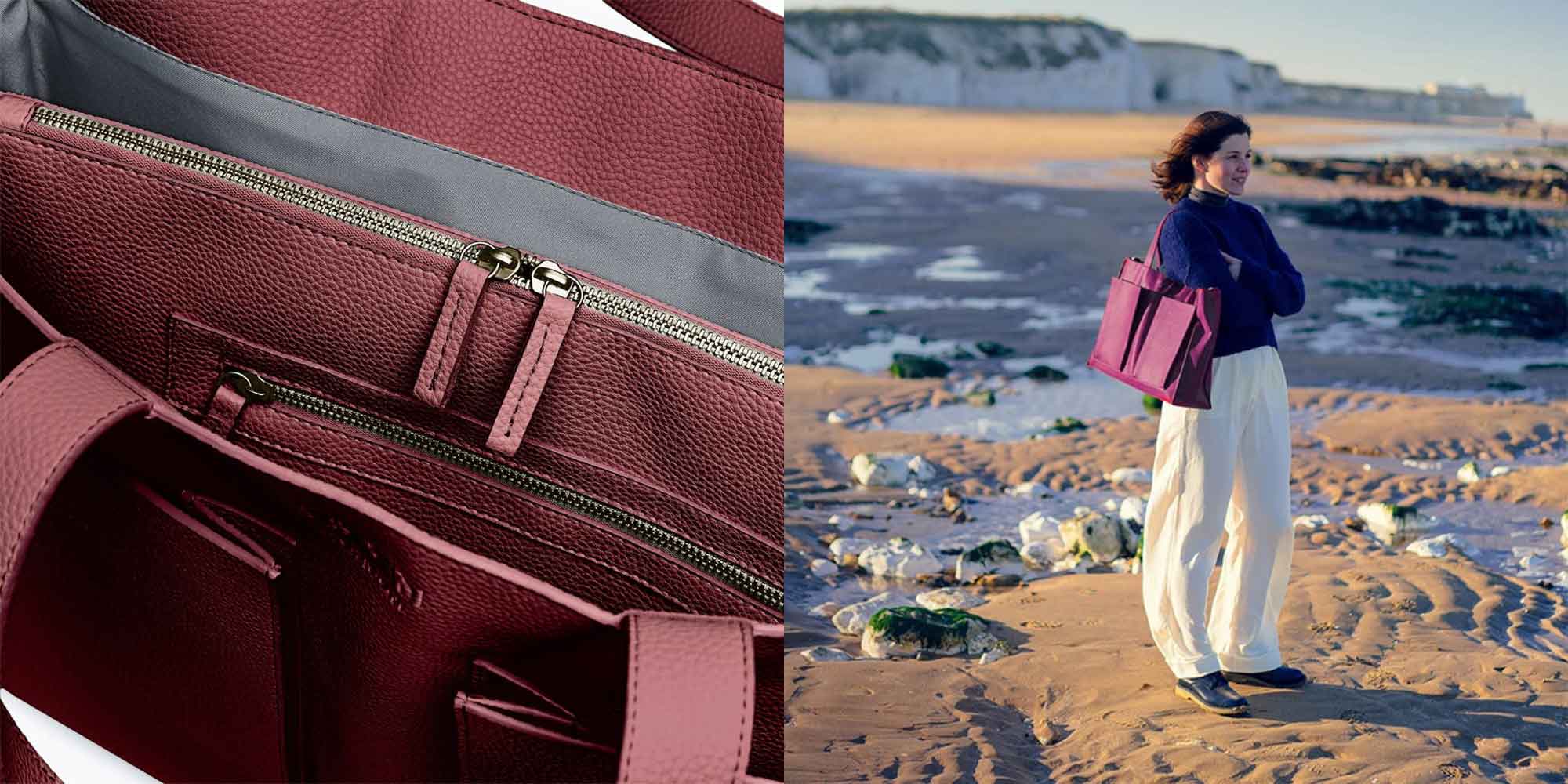 Big and beautiful, this oversized tote fits everything. With pockets galore and a padded laptop compartment, this bag puts Mary Poppins' to shame.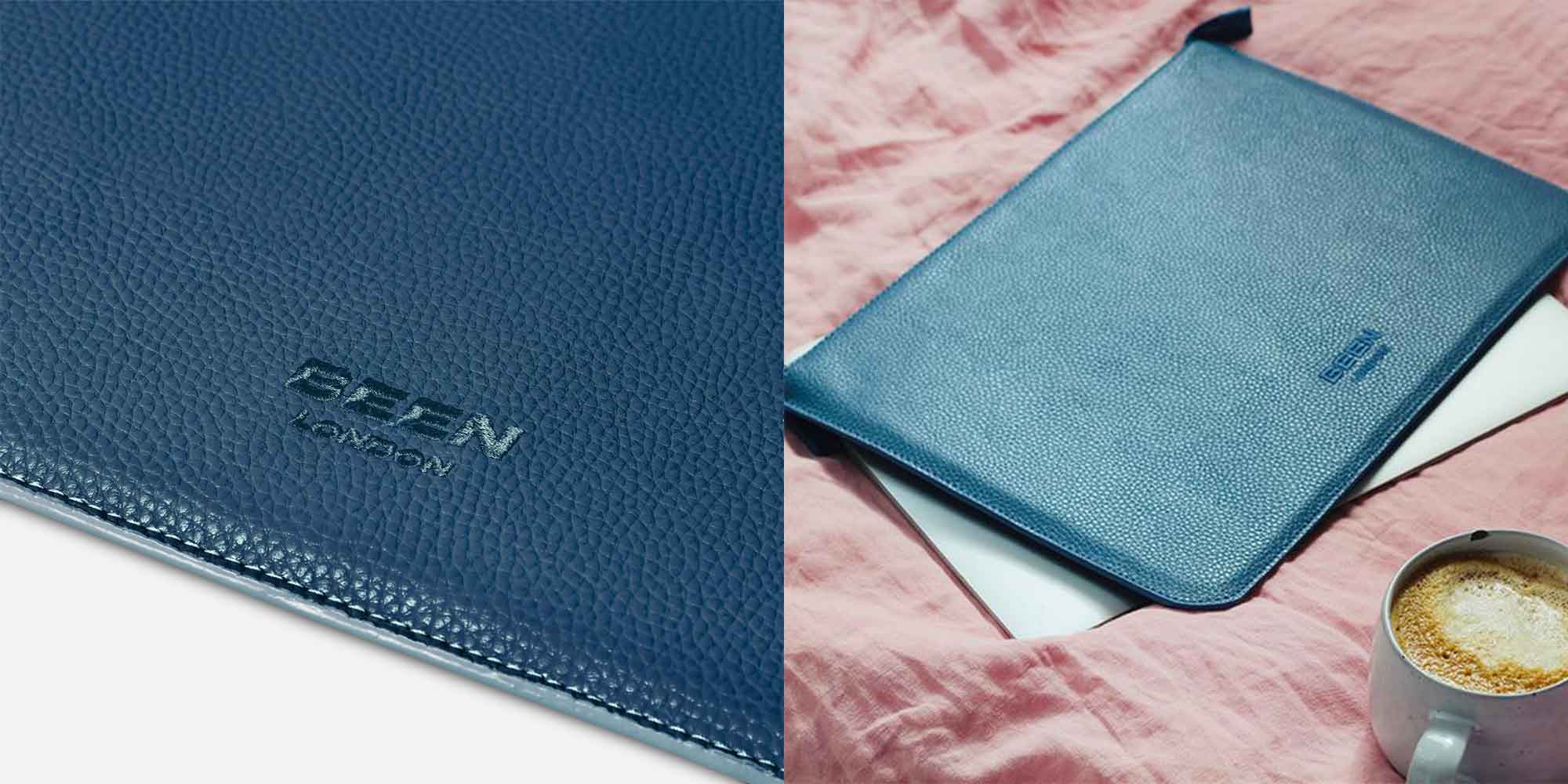 This sleek, unisex laptop case keeps your hardworking colleague safe when out and about. Its slim design combined with dense felt padding makes it easy to fit into any bag—thoroughly protected.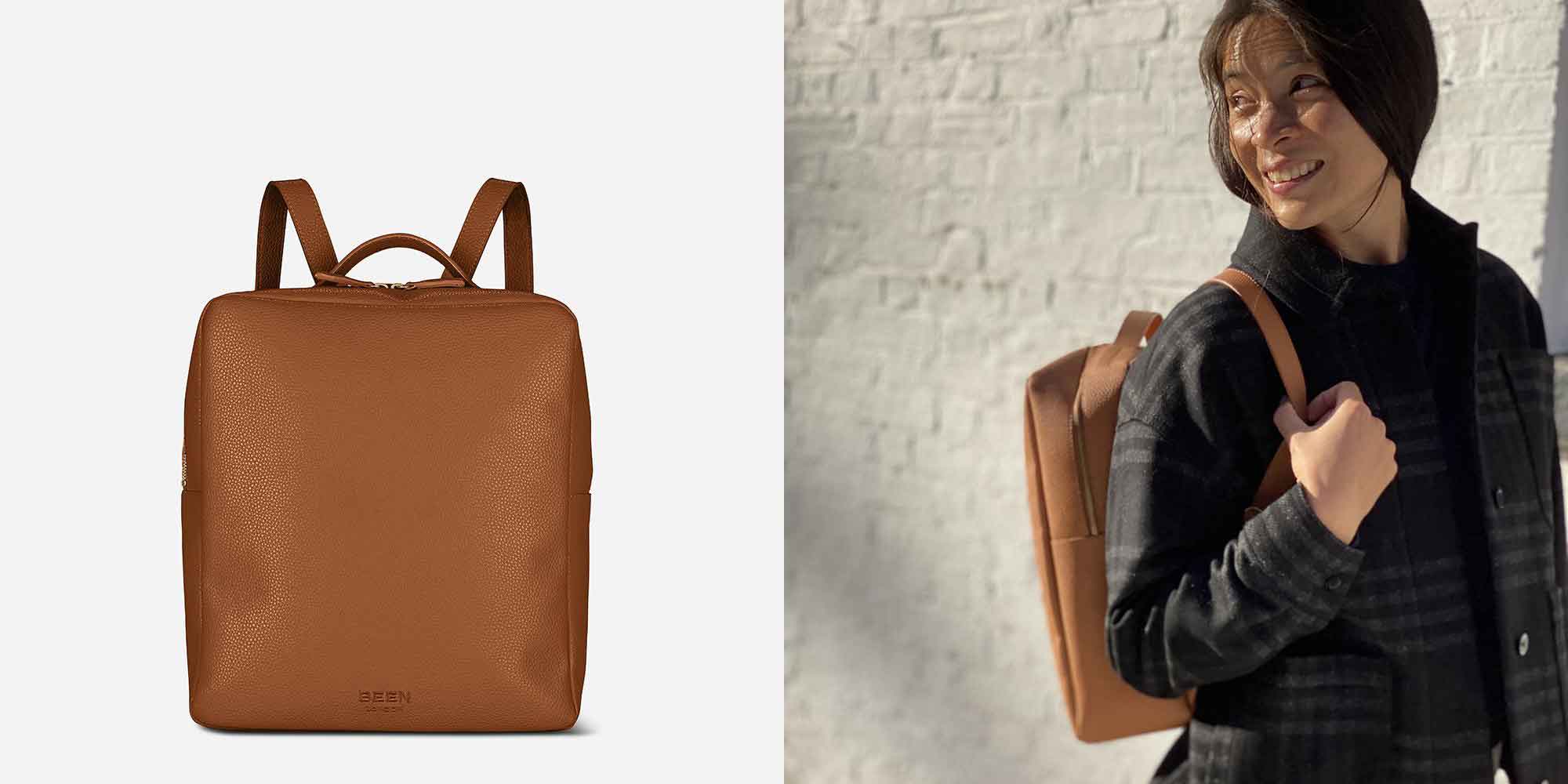 A refined union of form and function, this beautifully-made unisex backpack will become your everyday bag. It's versatile enough to take you from meetings to the gym, and from the park to a weekend away.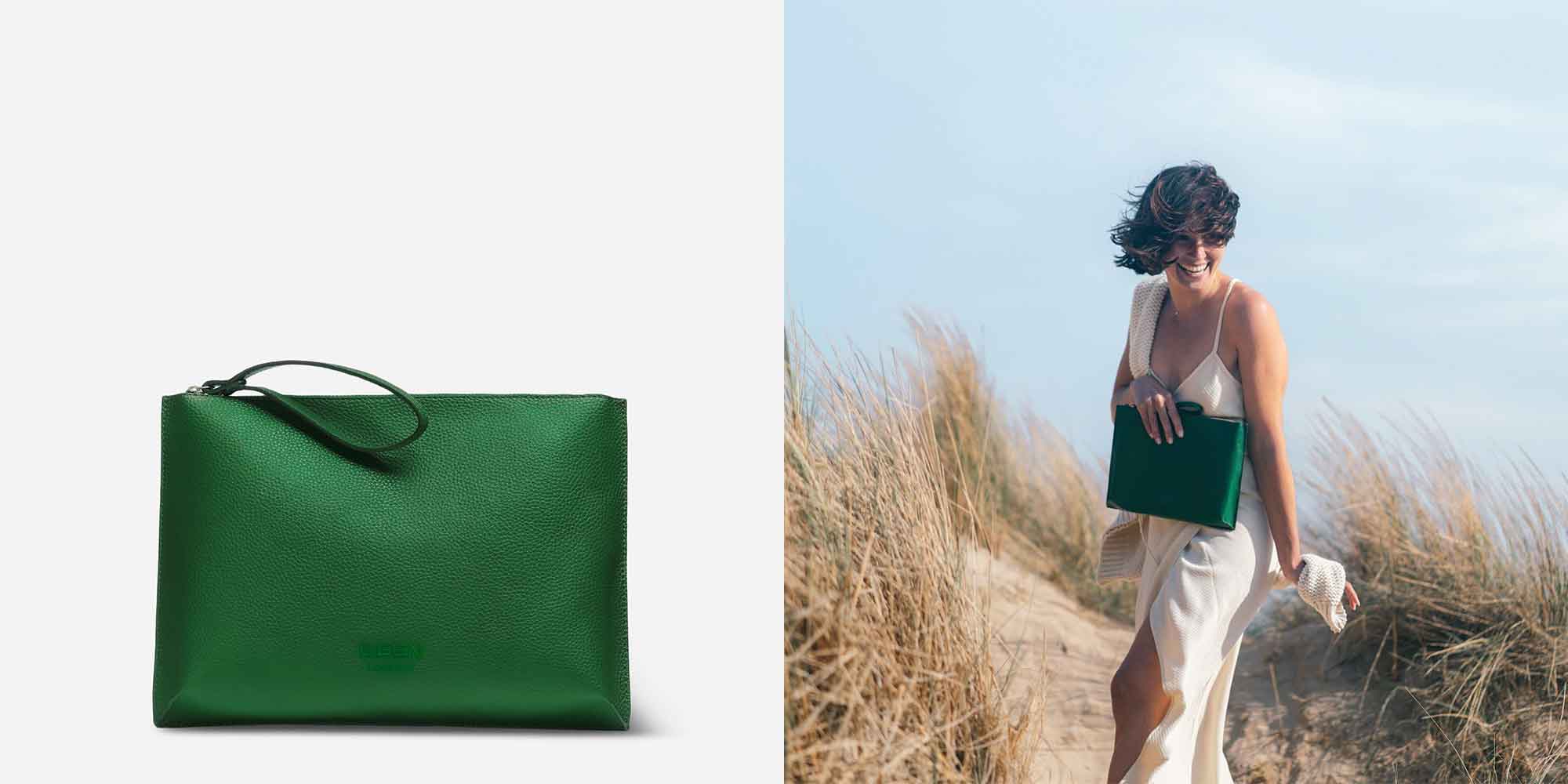 Minimalist and modern yet still utterly timeless, this generously-sized clutch fits all the essentials. Made of supple, grainy recycled leather, it's a pleasure to have and to hold.