This is a sponsored article about a brand that was independently assessed by our rigorous ratings system. We're proud to only collaborate with "Good" and "Great" rated brands. Learn more.
What if we told you that your wardrobe could help to replant an entire forest? It can with sustainable Canadian brand tentree, that believes "big change starts small".
What if we told you that your wardrobe could help to replant an entire forest? And no, we don't mean like Beauty and the Beast where household objects come to life and get to work, though that would be useful. We mean tentree. tentree is a Canadian brand that describes itself as "Earth-First", and it's no wonder: every time you purchase an item, 10 trees are planted. If you're as excited about that as we are, you're in the right place. tentree believes that "big change starts small"—as small as the next time you purchase a t-shirt or pair of yoga pants. Here's how it happens.
How it all started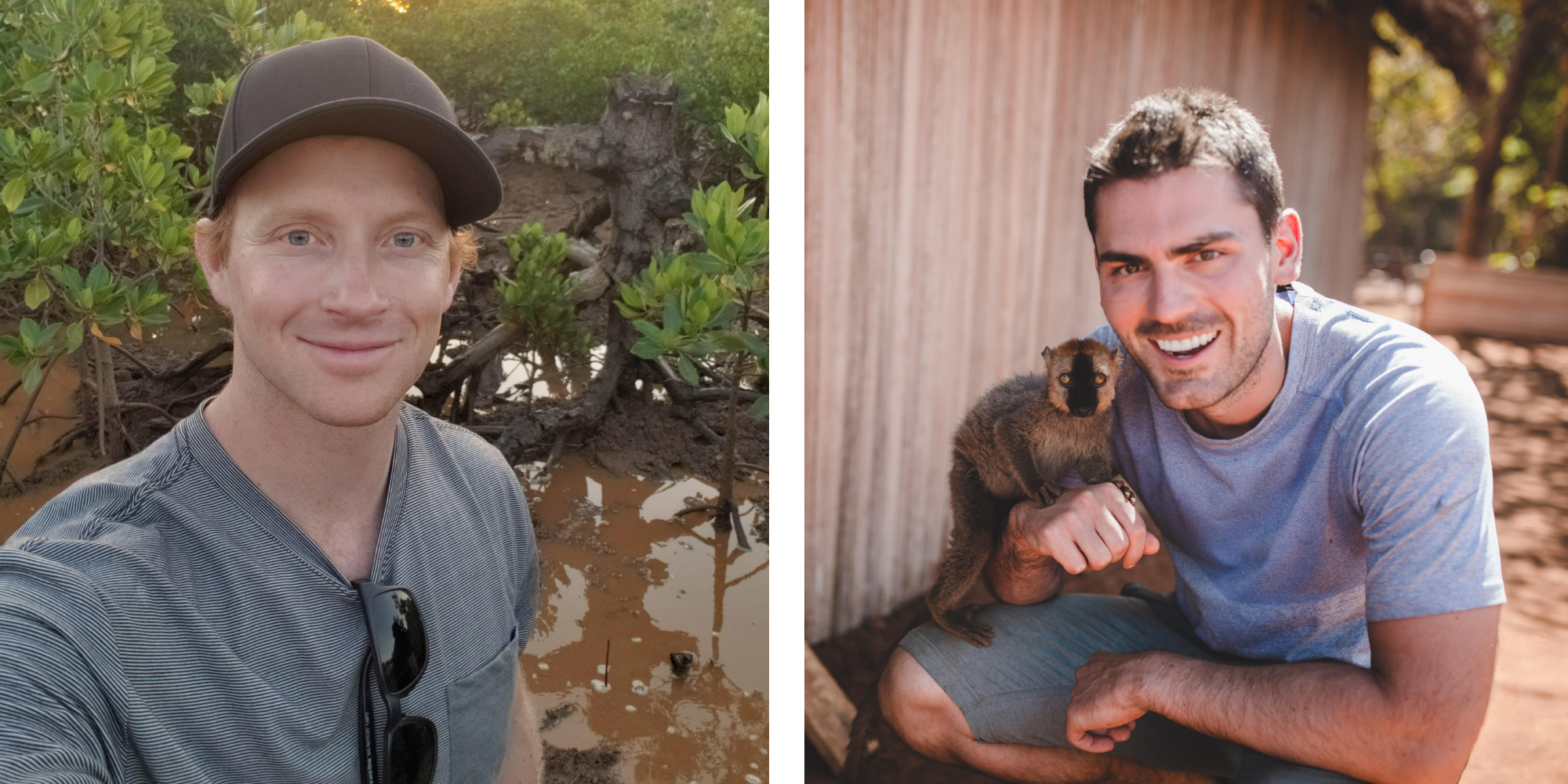 Derrick Emsley (right) and his brother dipped their toes into the business of sustainability at a young age. Back in high school, they started a company that planted trees and sold carbon offsets. They were motivated by helping the planet from the get-go, and that core value has never really changed!
"The tentree journey really started when my brother and David (David Luba, left, co-founder) were inspired by the impact tree planting could have while hiking in Hawaii," says Derrick. "They thought of a unique way to continue the tree planting mission—through product. That's when they called me and asked me to be a part of it. I haven't looked back since!"
So, tentree as we know it today was started in Regina, Saskatchewan almost ten years ago, in 2012. Next year, the brand is celebrating its big 10th anniversary, as well as the impact it has made over the last decade.
We are in a climate where it is no longer acceptable to be a profitable brand who is not actively giving back. We are proud to have helped lead that change.

Sola Desgagne – Director of Brand
1 billion trees by 2030
Since its inception, tentree has been re-greening the earth with every purchase, and so far over 50 million trees have been planted in its name, thanks to its loyal customer base. The brand partners with charitable organizations across the world to plant trees and rehabilitate natural ecosystems, like Eden Projects which employs local villagers to plant millions of trees every year, and Plant with Purpose, which works in developing countries like Haiti with the goal of improving the quality of the lives of people living in extreme rural poverty.
Why trees, you may ask? Well, quite simply, reforestation is crucial to create a more sustainable future. Every tree planted removes carbon dioxide from the environment, helping to reverse the climate crisis. At the same time, it provides homes for animal species, so it's a "feed two birds with one scone" kind of scenario. One example we love is the brand's work on the world's fourth-largest island: "In Madagascar, we've planted in areas that are home to lemurs, fish habitats, and more. Mangroves are critical to the fish ecosystems in many coastal communities."
Because of this and many other outreaches, tentree has already helped to remove tonnes of CO2 from the atmosphere. It has helped provide employment for communities, and reforested over 5,000 hectares of land (that's equal to 12,000 football fields). "We're on a mission to plant 1 billion trees by 2030, and we can't do it without you."
Ethical and sustainable essentials with tentree
Over the years, tentree has realised the journey doesn't start and end with planting trees. While it's a fantastic initiative, the brand also needs to pay attention to its production to be truly sustainable. And luckily, it does. tentree is committed to producing the most sustainable, comfortable, and wearable basics to customers to keep them green and cosy as they help change the world. It must be working, as the brand has over 40,000 five star reviews on its products, and the team is often thanked for creating "the most comfortable sweats on the planet!"
We're constantly looking at innovative ways to make apparel with the smallest possible footprint and create more circular supply chains. To give you some context, a tentree sweatshirt uses on average 75% less water to make than the other sweatshirts in your closet.
Comfy and conscious materials
tentree's clothes are 'Good' for the planet. This is guaranteed, in part, by the brand committing to using a high-proportion of eco-friendly materials. tentree recognises the polluting and resource-consuming nature of the textile and fashion industry, and sources the most sustainable materials available. The four star fibres you can find throughout the range are TENCEL™, recycled PET plastic, organic cotton, and hemp. Not only are the clothes better for the planet, they're also better for you!
YouWear: The latest collection to get excited about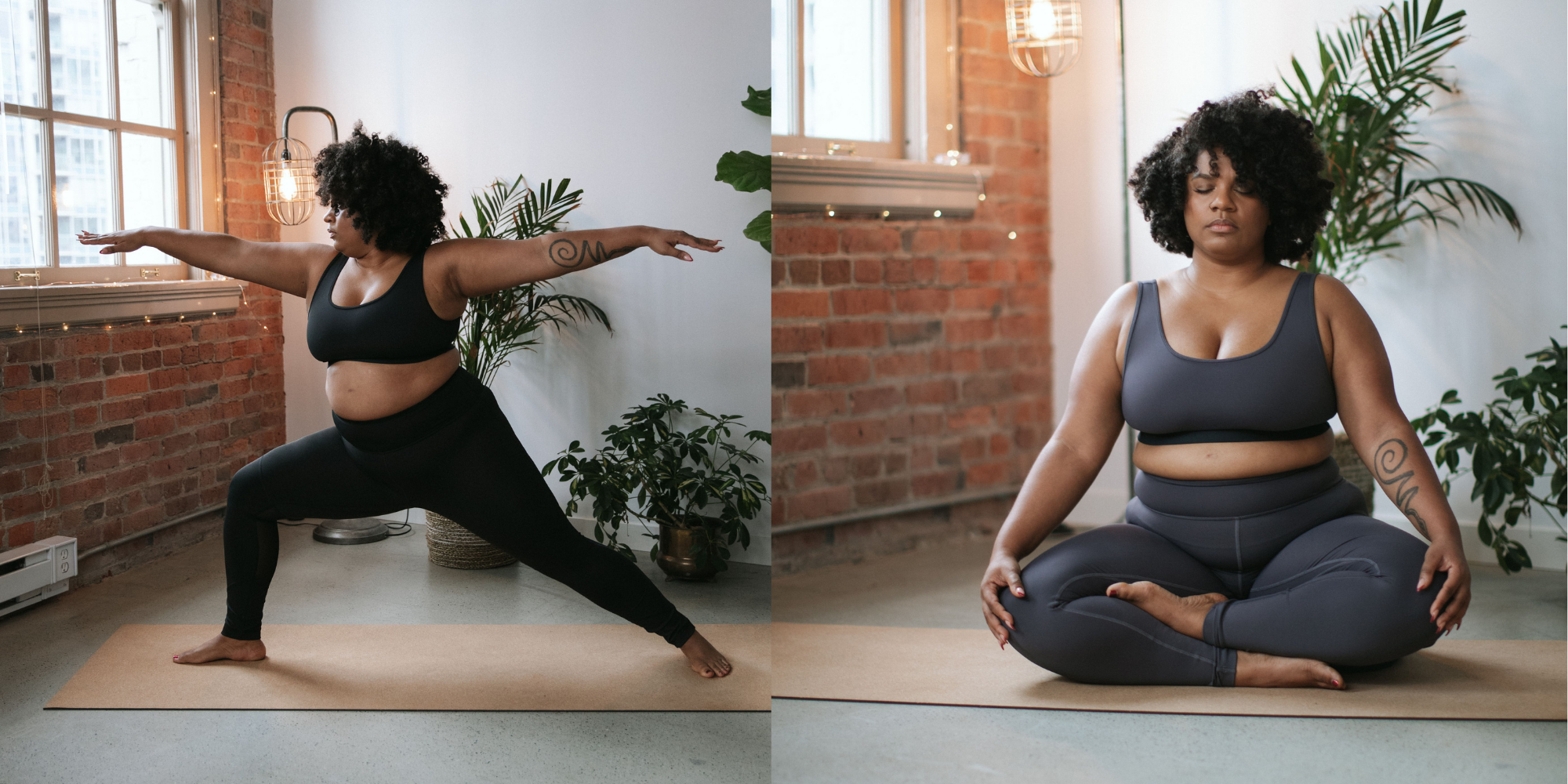 When we said tentree is always looking for ways to innovate, we meant it. The brand's newest collection is a range of sustainable activewear for women known as YouWear. What's so exciting about it? YouWear's main fibre is made from 100% recycled post-consumer garments. This is huge! This sustainable fabric can be recycled time and time again, creating a circular lifecycle. In addition, it produces 80% less CO2 emissions than other polyester fibres and is made in a closed-loop process that creates less need for new, virgin materials in the world. Told you it was exciting.
Our 7 favourite ways to plant 10 trees
It's no joke when we say choosing 7 products to spotlight was difficult. tentree's clothes and accessories are genuinely all trendy, cosy, and sustainable. What more could you ask for?! But fine—here are the faves.
P.S. Did we mention each purchase plants 10 trees?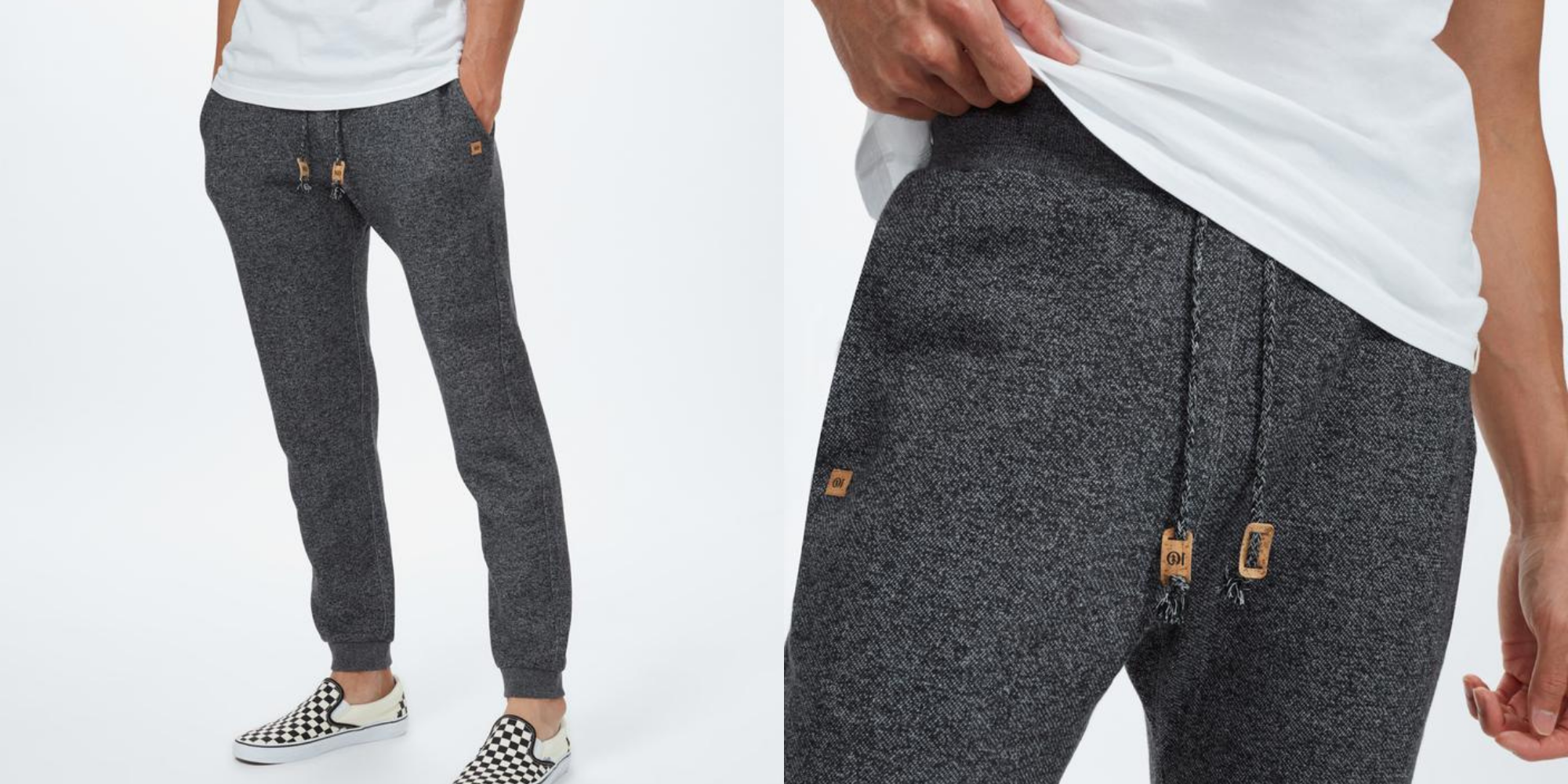 The Atlas Sweatpant is one of tentree's best sellers for men. Made from a soft blend of 50% organic cotton and 50% recycled PET plastic, they can take you from the couch to the hiking trail. Or just the couch, no judgement.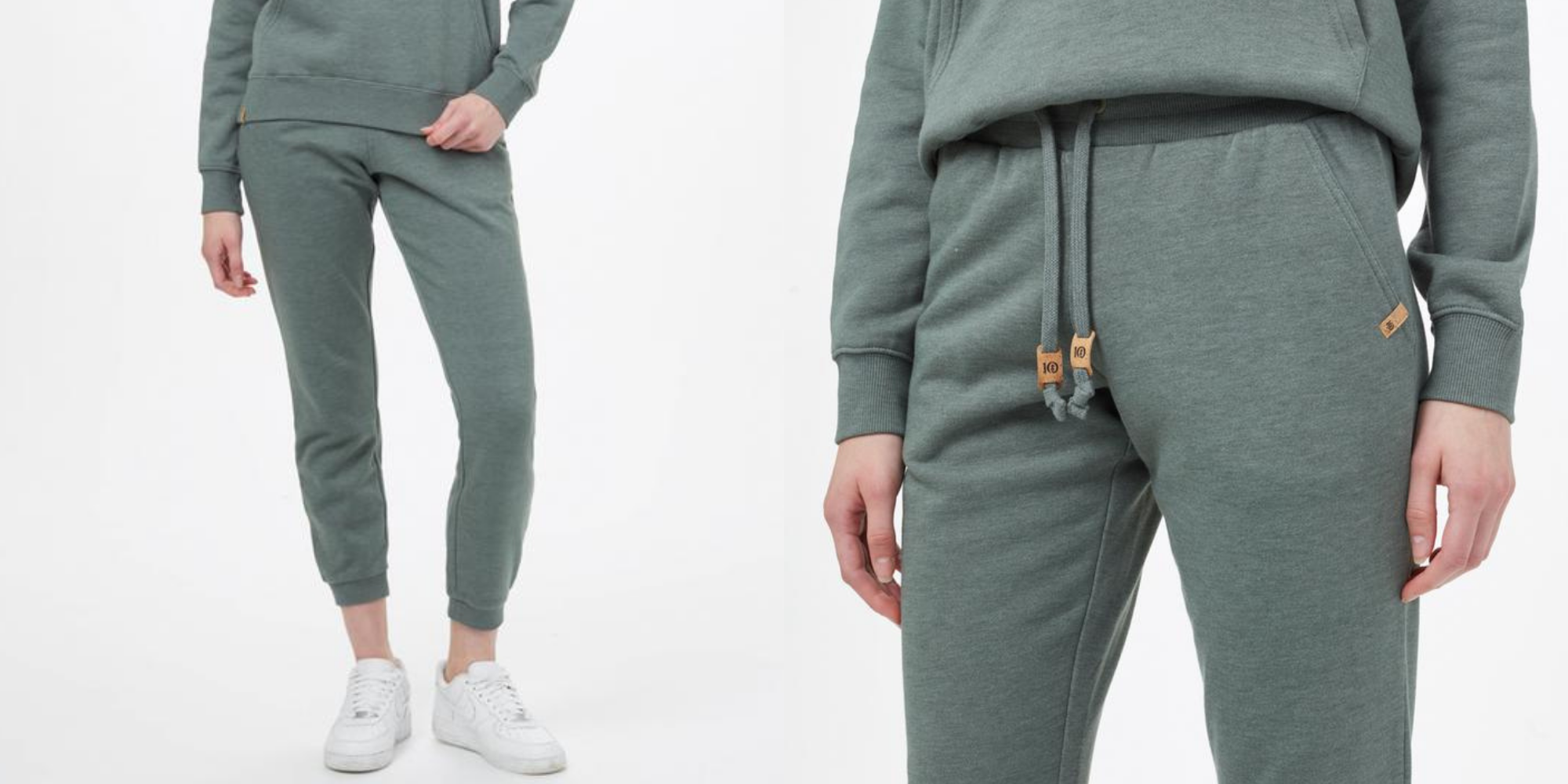 Ladies, level up your sweatpants game with TreeFleece. Just like the Atlas, organic cotton and recycled PET plastic are used, but the addition of supremely light TENCEL™ lyocell means the comfy-factor is above and beyond. And the planet-saving factor.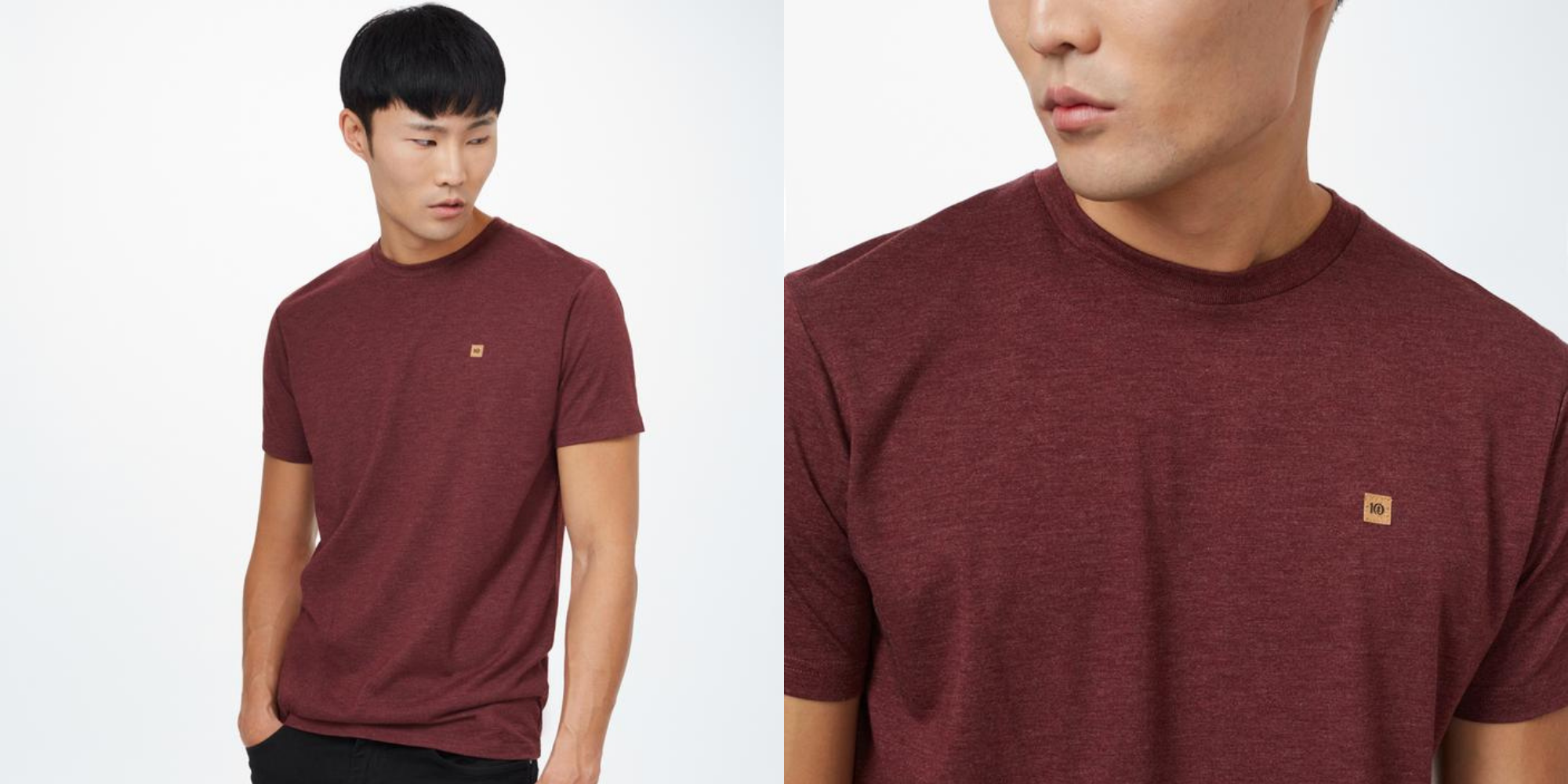 tentree's take on a classic crewneck t-shirt for men is cool, comfortable, and saves 64.07 litres of water with the signature TreeBlend fabric mentioned earlier. Find the shirt in four flattering and earthy tones.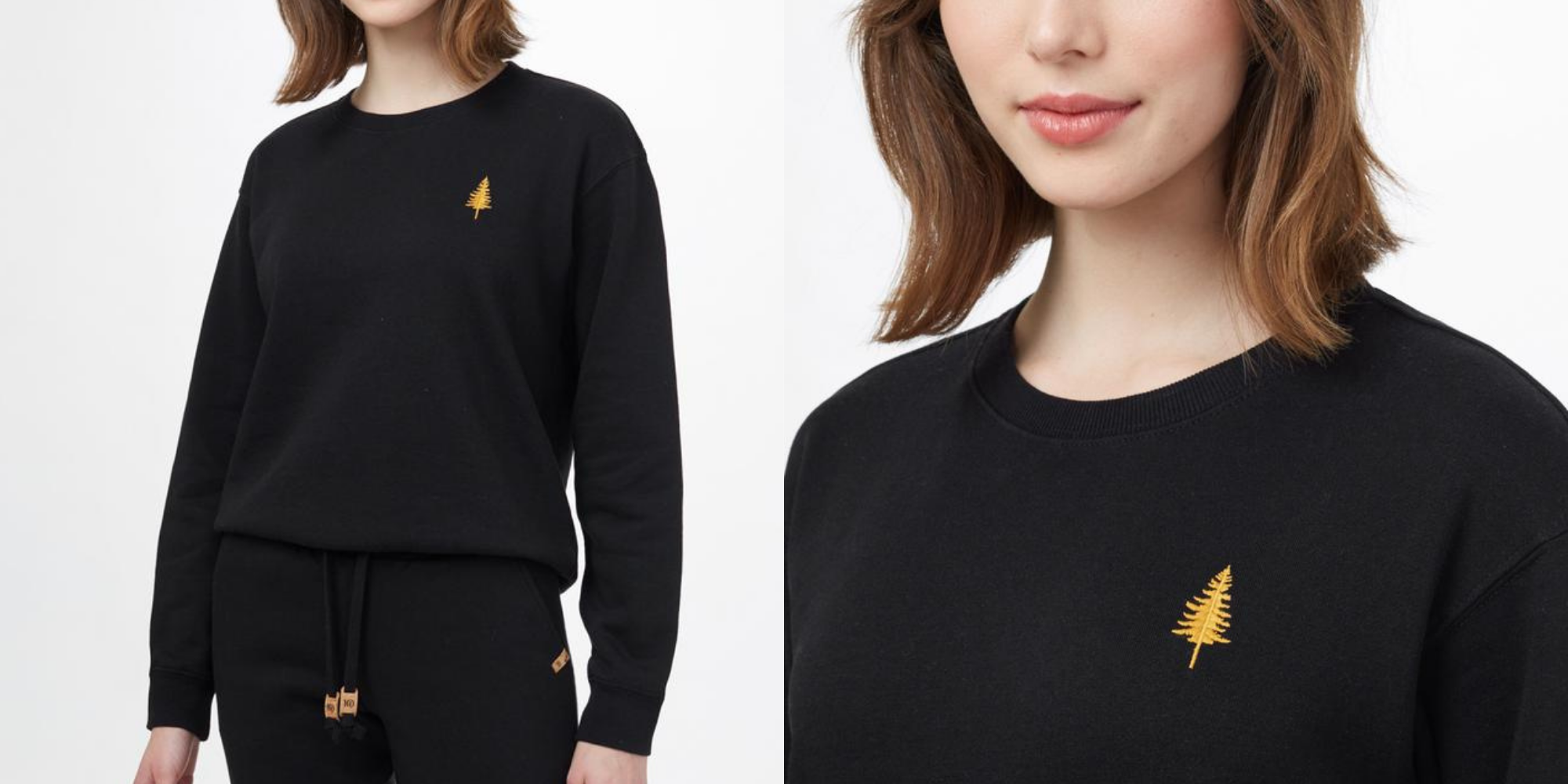 The recycled PET plastic and organic cotton combo affectionately dubbed TreeFleece is back at it again in this women's crewneck long sleeve, featuring an adorable embroidered logo and minimal yet elevated design.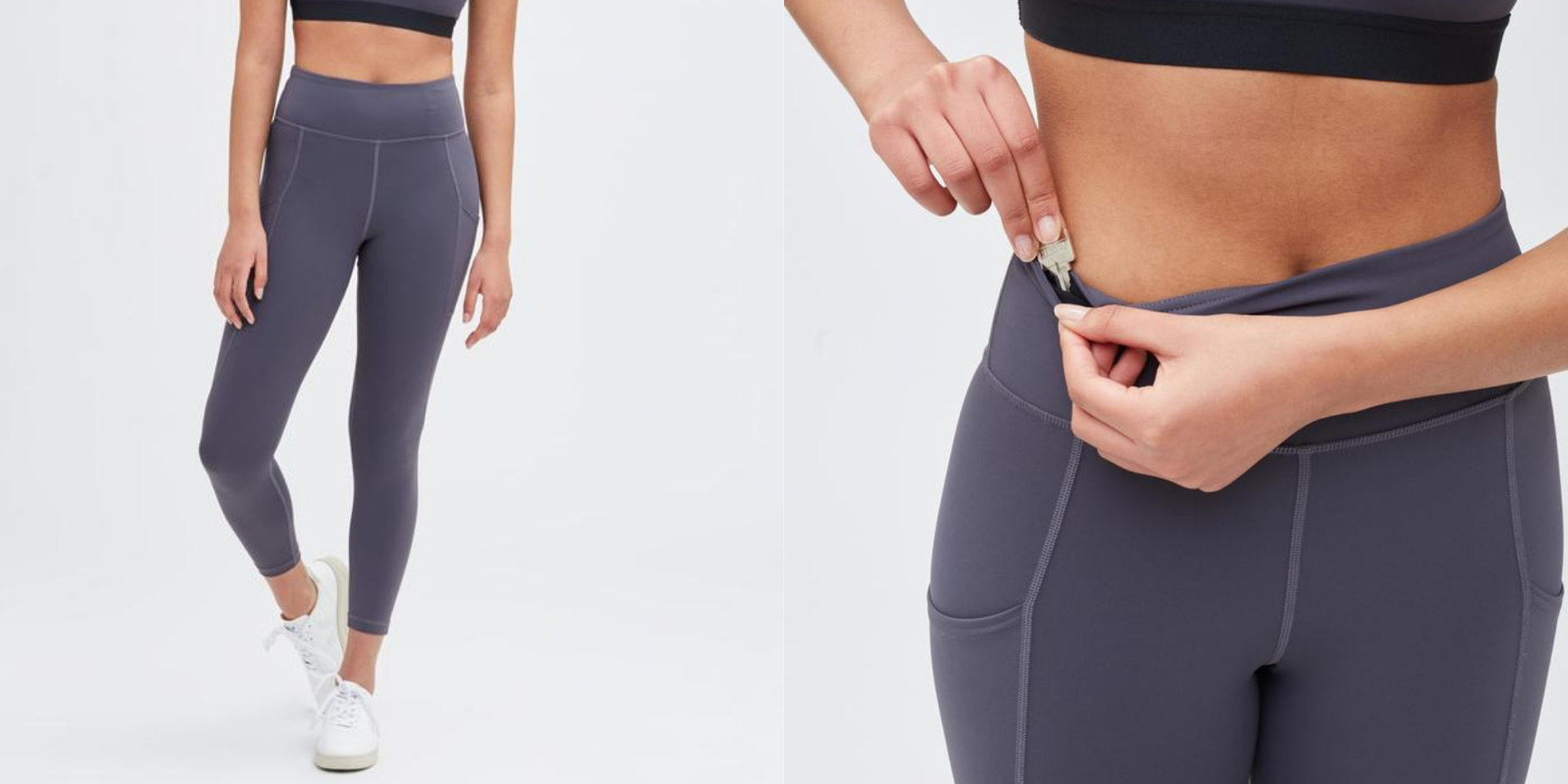 Buttery-soft sustainable leggings with no less than FOUR pockets?! Don't mind if we do. One customer review said the leggings are not only "sooo soft", but feel "made to last and move around a lot in", and if that isn't the perfect description of sustainable leggings, we don't know what is.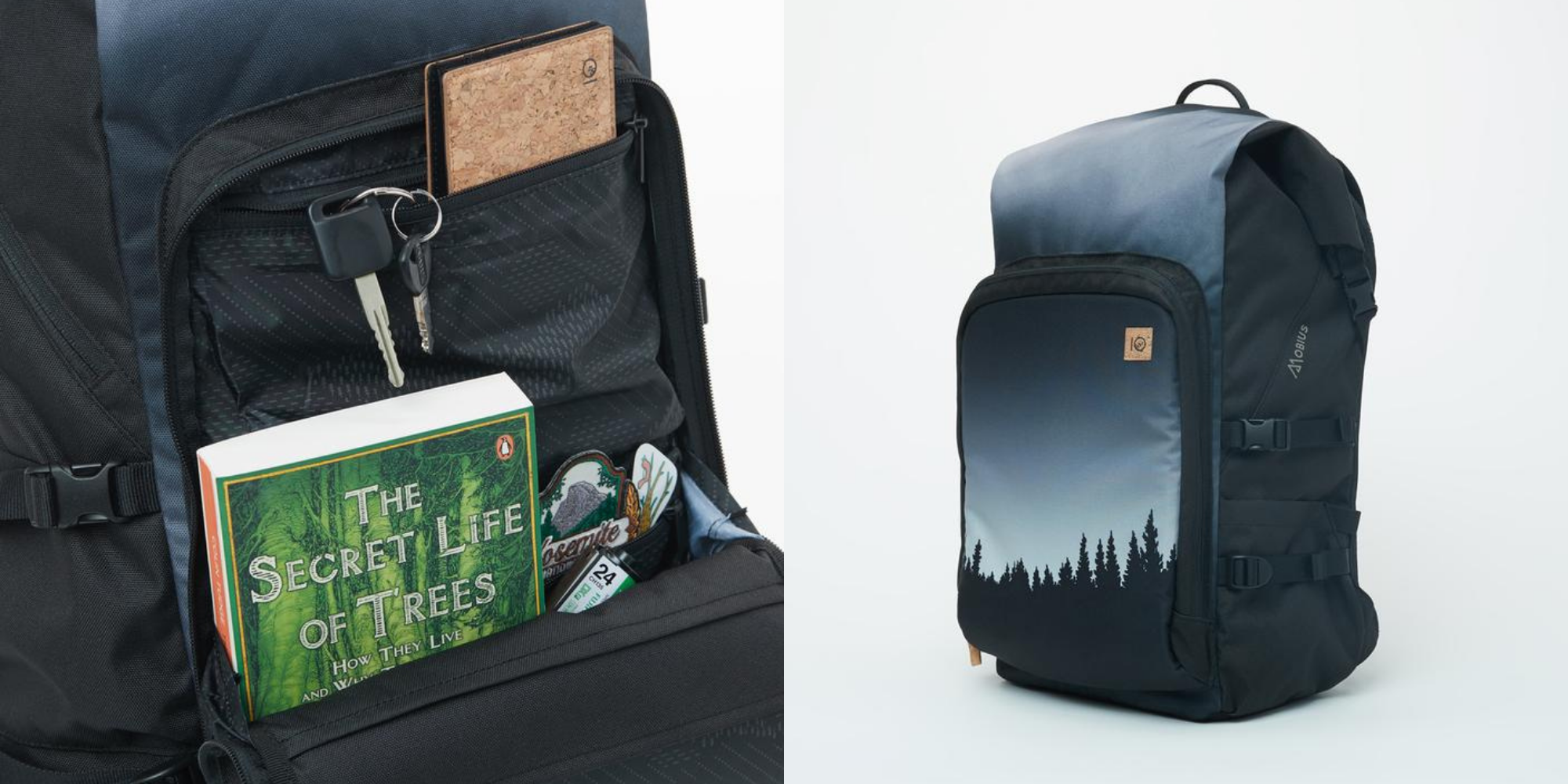 To say this backpack has it all would be an understatement. Easily convertible from 16L to 35L, a 4-way zipper, a 15" laptop sleeve, and made from 100% REPREVE recycled polyester. It comes in 7 stylish colours and prints, but the tree print takes the cake for us.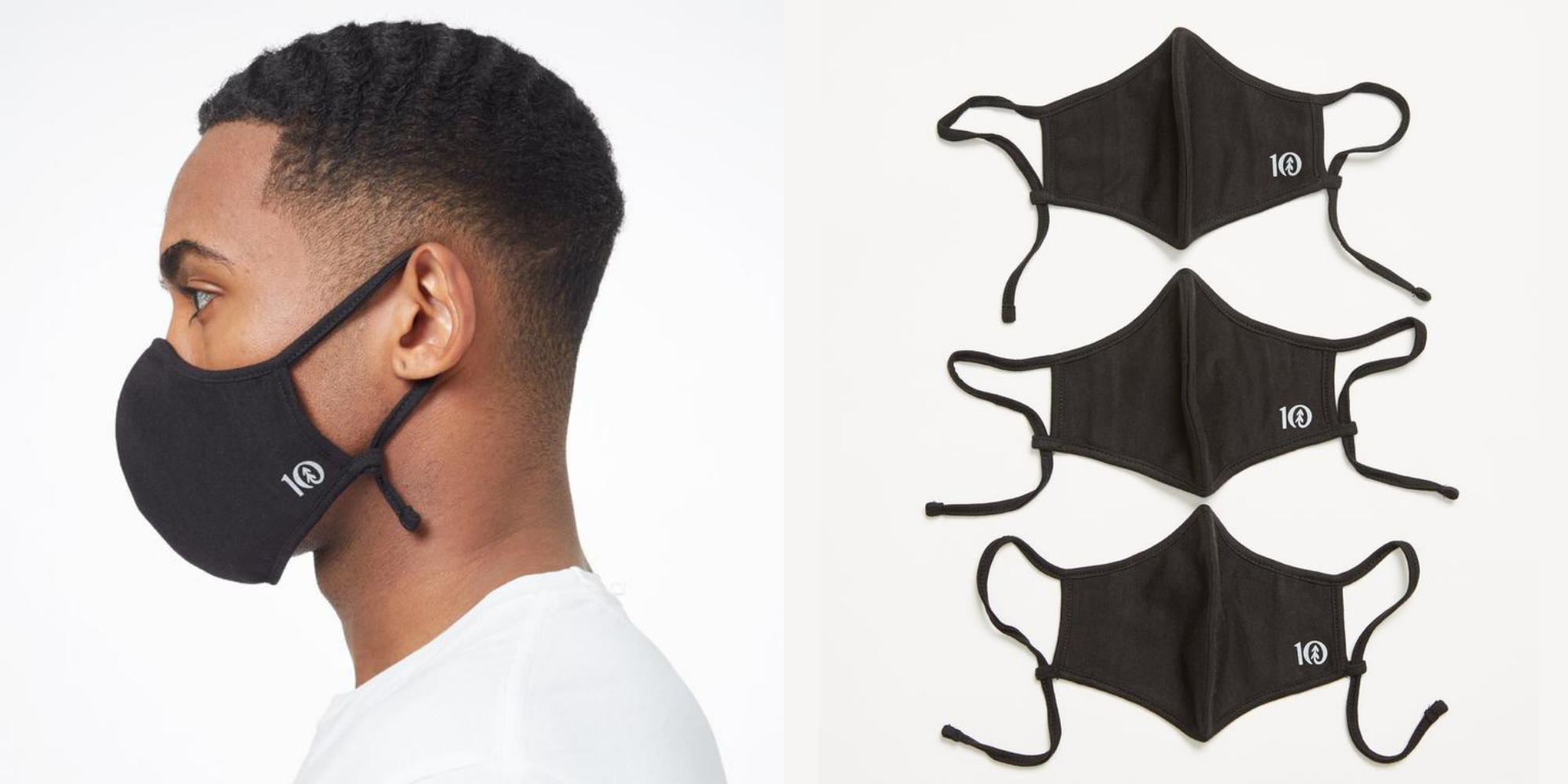 We're just going to go ahead and say it: it's weird that we live in a time where face masks have become a normal (read: life-saving) accessory. But here we are. Why not do it sustainably? The tentree ones are biodegradable and triple-layered with space for a filter, made from 100% Fairtrade organic cotton.