This is a sponsored article about a brand that was independently assessed by our rigorous ratings system. We're proud to only collaborate with "Good" and "Great" rated brands. Learn more.
Introducing Teemill, the circular fashion brand that embodies the newest iteration of sustainability in the clothing industry.
By now, we all know fast fashion is bad, and that it has a much nicer cousin—slow fashion. But there's a new kid on the block that takes all the pros (and none of the cons) from both versions, and we're thrilled to introduce you. Welcome to the family, circular fashion. I think we'll call you Teemill.
Circular fashion is the newest iteration of sustainability in the clothing industry, and the most exciting. Instead of slapping a band aid solution on a run-of-the-mill fashion brand (read: likely wasteful and unethical), circular fashion is built from the ground up with use and reuse in mind. And the environment. And the workers. And water use, animal welfare, consumers… sorry, got excited. Time to let Teemill do the talking.
Every year 100 billion new items of clothing are produced while a truck full of clothing is burned, or buried in a landfill every second. Slowing fast fashion down is a start. But when we take the waste material at the end, and make new products from it at the beginning, it changes everything. That's what we've done. Our products and packaging are made from natural materials, not plastics. Every product is designed to be sent back to us when it is worn out. We make new products from the material we recover, and the cycle itself is renewable. Our products can be returned and remade again and again and again.
It sounds too good to be true, but we're here to tell you it isn't. This is the future of fashion, and one of the coolest parts is that you can do it, too. Not just buy the products, but design and sell them. If Teemill and the team weren't cool enough, they also decided from the get go to democratise their circular economy system and product so anyone can start a circular brand. Swoon.
The backstory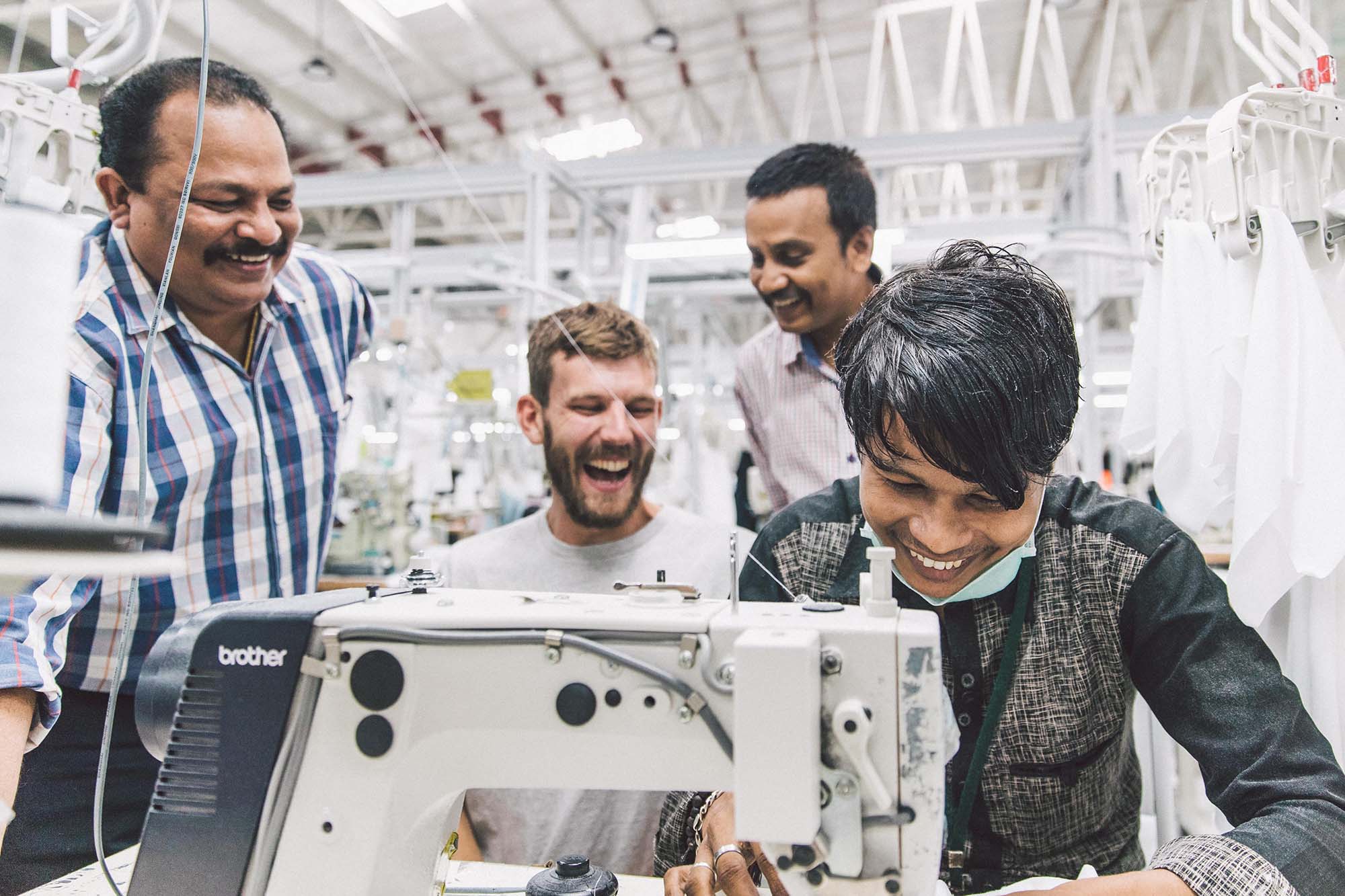 It all started when co-founders Mart and Rob were kids. Mart remembers seeing an overflowing bin at the tender age of 5 and wondering where "away" is when stuff gets thrown away, and bursting into tears. After a letter exchange with the bin man about recycling (with the help of Mum), his worries were put to rest for 15 years. Then he visited a landfill site, and the worries came flooding back. Less tears this time, but much more determination, saw him get to work on fixing things up around here.
The brand that birthed Teemill—Rapanui—was started in a shed with £200 on the Isle of Wight in 2008. In the process of building a brand, the brothers realised that if they were going to do it right, they'd have to do it themselves. Thus Teemill was born, the open sourced technology and supply chain that they, and fifty thousand other store owners, have plugged into for free to build sustainable brands. Only, it takes 10 minutes instead of 10 years. Thanks for doing the hard work for the rest of us, guys.
The process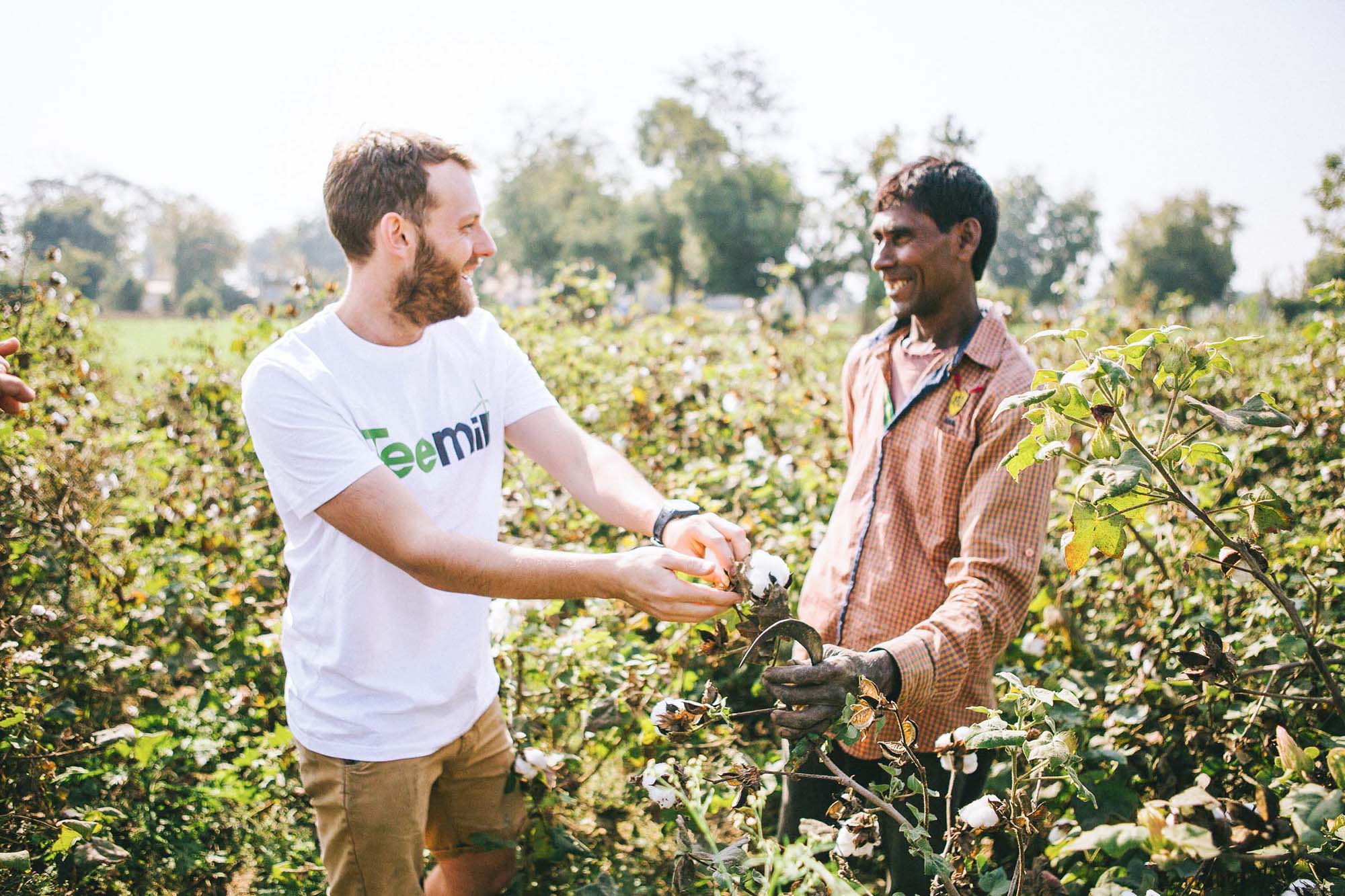 It's tricky to talk about a circular system in a linear fashion, but we'll do our best. It all starts (and ends) with organic farming. Teemill products are made with 100% GOTS-certified organic cotton. This means no toxic pesticides and fertilisers, and a whole lot of cow poo. And while organic cotton farming uses less water than traditional, Teemill still wanted to minimise their water use even further, so they source their cotton from fair trade farms in the North of India where the monsoons fill reservoirs that supply almost all the water needed. How cool is that?
After that, the cotton plant is separated into the bits for the clothes (the cute fluffy white part), and the rest (the seeds and oils), which are used for food for cows and humans. Every part of the plant is used, and we wouldn't expect any less!
Teemill also recognises that wastewater from dyehouse effluent is a major source of pollution in the clothing industry. Not only does it wreak havoc on the environment, it is bad news for the workers who have to be near it. Low impact non-toxic dyes are used in all of Teemill's products, and it uses a closed-loop water system, which drastically reduces wastewater. The closed-loop system that recirculates, cleans, and filters the water is so effective that the wastewater is drinkable at the end! So many circles, so little time.
Once the cotton arrives at the factory in the UK, the innovation takes centre stage. Modern AI technology + SA8000 Certification + renewable energy means one heck of an ethical production process. Coupled with real-time printing that means products are only made after they have been ordered, and the fact that t-shirt offcuts are then turned into packaging, means that pile of rubbish that shook the young brothers to the core is nowhere to be seen.
The product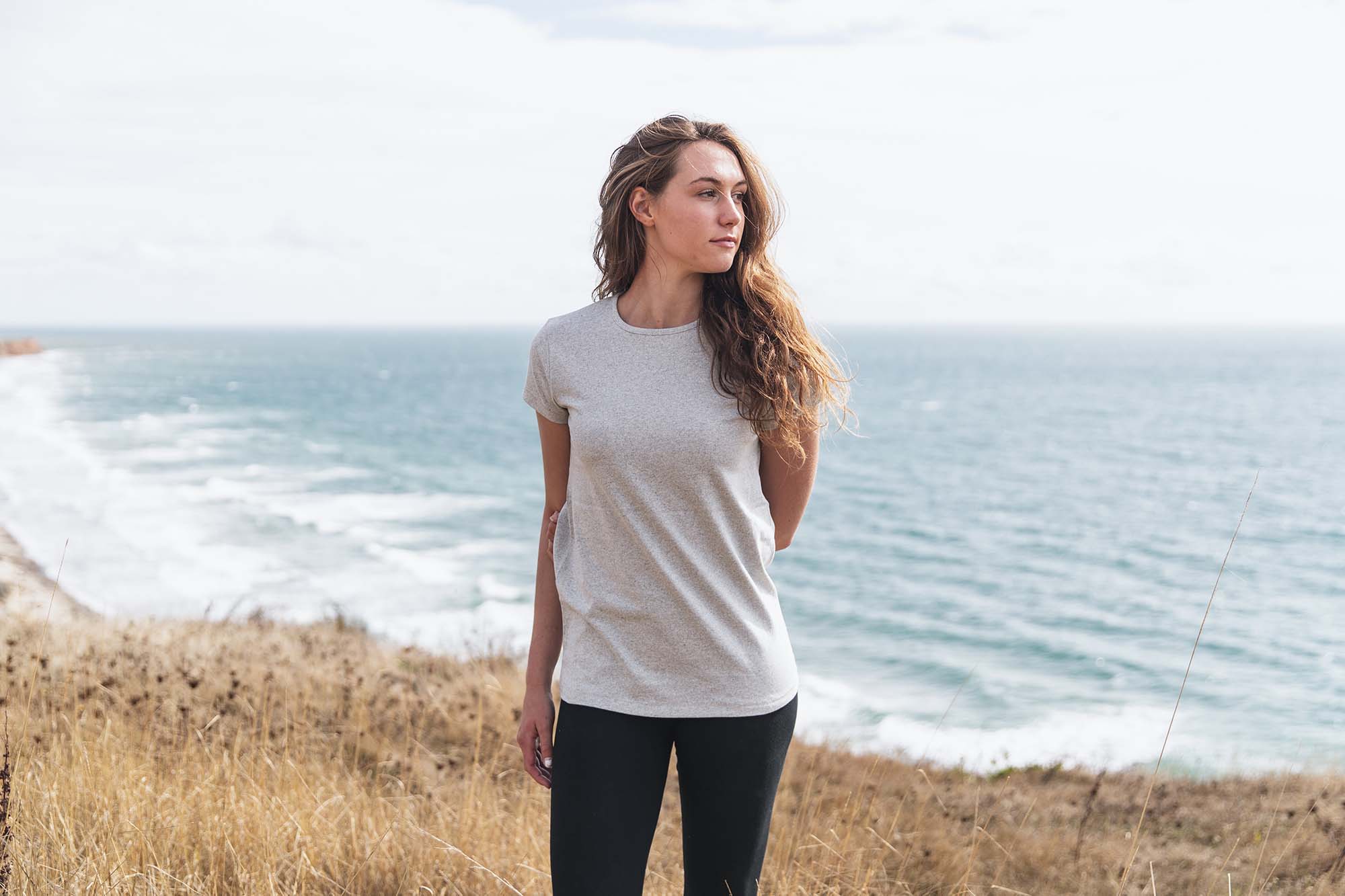 You may be wondering how a consumer product can be truly circular, since it will eventually reach the end of its life and end up in landfill anyway, right? Wrong. Every product Teemill makes is designed to be sent back when it is worn out. It's free to send products back to them, and they even pay postage in the UK. They then make new products from the material they recover and remanufacture, and reward you with a coupon to save money on your next purchase.
Everyone from celebrities to charities have already turned to Teemill to produce their merch, so you know they're good for it. "It" being you, and the planet, and the people, and the animals… In fact, they are one of our highest rated brands, scoring 'Great' across the board, so there's that.
So what about the clothes themselves? Well, thanks to the certified organic cotton (and that cow poo we mentioned earlier), Teemill tees and other products are soft and comfortable, breathable and anti-bacterial. Not to mention entirely customisable, so there is truly something for everyone. Take for instance their incredible new water-repellent jackets made with organic cotton canvas. It took about 5 years to design them in the right way—water repellent, with a lightweight shell that's PFC-free (no nasties), and created to be remanufactured like everything else they make.
We could wax lyrical about Teemill all day, but the brand speaks for itself—literally, about everything from the supply chain to the breakdown of the cost (which is surprisingly small thanks to their hyper-efficient tech). The main thing Mart, Rob and the team want you to take away is this:
The circular economy for fashion has arrived. You don't have to wait for big brands or the government to deal with waste in fashion. Nowadays, underdog brands have technology-based solutions that are forming a grass-roots fashion revolution with technology.
Get excited, folks. This is the future of sustainable fashion, and we get to be a part of it.