Our editors curate highly rated brands that are first assessed by our rigorous ratings system. Buying through our links may earn us a commission—supporting the work we do. Learn more.
Whether your sustainable fashion journey is well and truly underway or you're just starting out—and good on you for taking the leap—what better time for us to round up the top rated clothing brands? But before we get into the exciting and extensive list, let's rewind a bit.
What is Good On You all about?
Since 2015, Good On You has been leading the way in the sustainable fashion space. First and foremost, we are a brand ratings platform. We rate brands on the environmental impact, labour rights, and animal welfare issues that matter, awarding them an easy-to-understand score from 1 "We Avoid" through to 5 "Great" for each area. We believe fashion brands should be responsible for and transparent about their impact. We help to answer questions like "How were the clothes you're wearing made, and are your favourite brands doing everything they can to avoid harmful impacts on people, the planet, and animals?"
Our ratings system is the most comprehensive in the world that addresses issues across the environment, people, and animals. We collect over 1000+ data points per brand across all the key sustainability issues, bringing together a wide range of indicators, ratings, certifications, and standards systems. As of right now, there are thousands of brands listed on our web directory. Or if you're more of a mobile browser, there's an app for that.
So what makes a brand more sustainable and ethical?
It's all well and good to say a brand is more ethical and sustainable, but what does that mean in practice? Let's break it down.
Labour conditions
Our people pillar refers to all the hands that touch the garments before they get to you. From the farmers picking the cotton to the workers dyeing the fabric to the people packing your orders. A responsible brand ensures its workers are treated fairly across the entire supply chain. This includes policies and practices on child labour, forced labour, supplier contracts, worker voice, gender equality, diversity, the right to join a union, and of course, payment of a living wage.
Environmental impact
For the planet, we want to ensure brands are doing their best to protect Earth with their production processes. More sustainable brands care about their use of resources and energy, reduce their carbon emissions and impact on our waterways, forests, biodiversity, and use and dispose of chemicals safely. They incorporate a high proportion of lower-impact materials like linen and recycled cotton, certified by trusted names like the Global Organic Textile Standard (GOTS).
Animal welfare
Finally, the welfare of animals is crucial. Non-human animals are sentient beings we share the planet with and deserve to be treated with respect and, ideally, left alone altogether. A cruelty-free brand uses no or very few animal products, like wool, leather, fur, angora, down feather, shearling, karakul, and exotic animal skin and hair. Only brands that are 100% vegan are "Great" for animals.
Simply put, a more ethical and sustainable brand makes sure it positively impacts people, the planet, and animals.
Finding more sustainable clothing brands you'll love has never been easier
While a couple of brands you know and have shopped for years may have a "Good" or "Great" score, chances are the majority of them—especially those fast fashion giants—have ratings that leave a lot to be desired. And sourcing brands worth supporting that meet both your needs and values is usually a hurdle on the road to conscious consumerism.
But don't be discouraged. We've done the hard work for you and researched, rated, rounded up, and written down the 50 top scoring more sustainable clothing brands from around the world in this guide. Simply scroll away, or search the page via location: North America, the UK, Europe, Oceania, and the Rest of the world. We hope you meet your new favourite brand.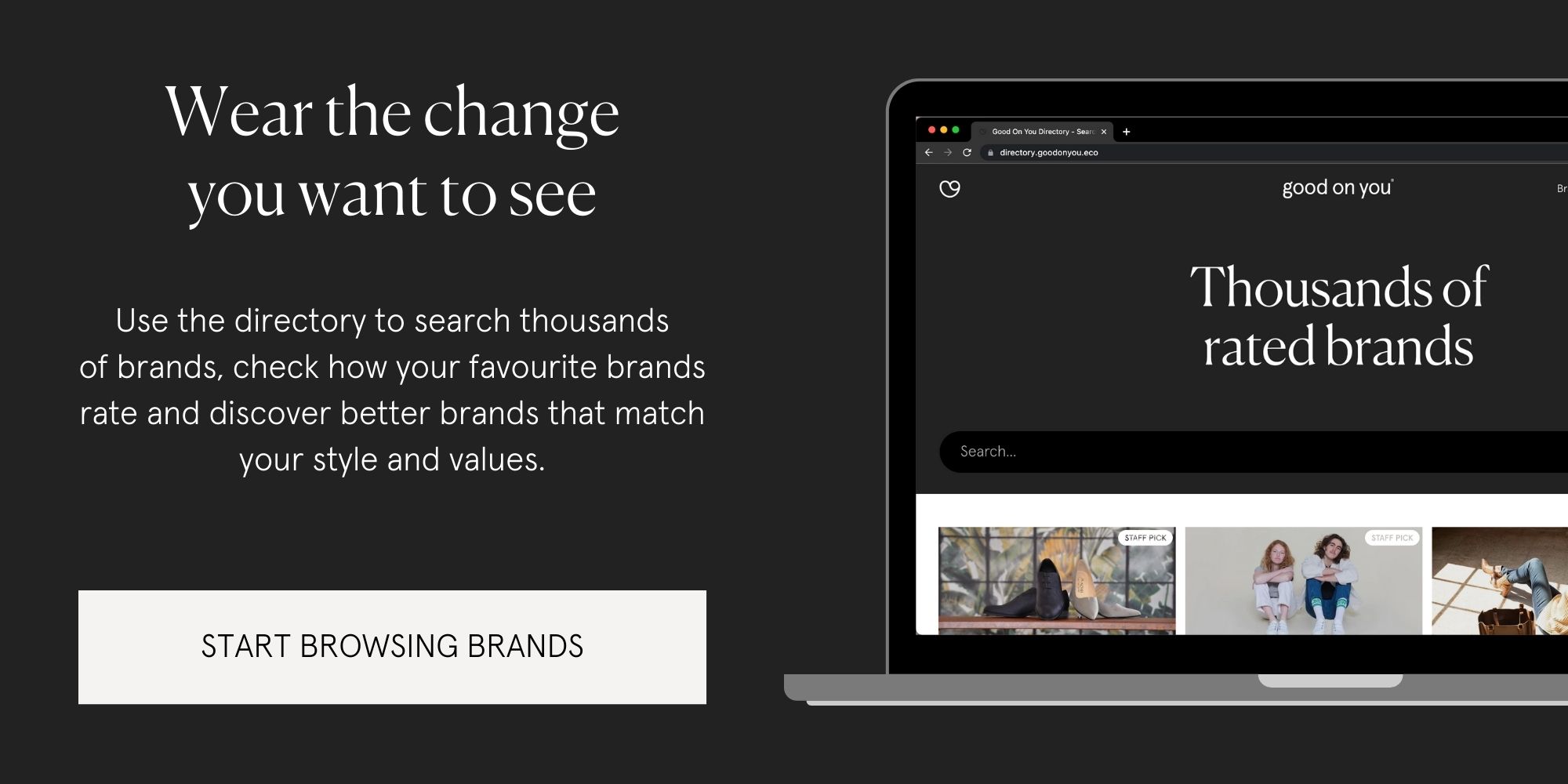 North America