Our editors curate highly rated brands that are first assessed by our rigorous ratings system. Buying through our links may earn us a commission—supporting the work we do. Learn more.
Urban Outfitters is fun, edgy, affordable, and makes you feel like the coolest kid on the block. It has everything one could need to achieve the perfect look for you: artsy t-shirts, vintage-style dresses, trendy jewellery, and even beauty, homeware, records, and polaroid cameras. We found 10 more sustainable alternatives to Urban Outfitters that are just as edgy, fun, cool, and most importantly, way kinder to the planet, people, and animals.
What's wrong with Urban Outfitters?
I remember going into my first Urban Outfitters as a teenager and buying neon nail polish and this cool leopard cross t-shirt. I felt like a badass, and I couldn't wait to show all my friends at school.
But that was long before I knew what was happening behind the scenes of Urban Outfitters, and the reality is: UO might be a lot of things, but it's not ethical or sustainable.
The US brand is doing very little to reduce its impact on the planet, like implementing water reduction initiatives, eliminating hazardous chemicals, or minimising textile waste.
On the labour front, Urban Outfitters isn't doing so well, either. Despite launching its UO Community Cares initiative—where employees and customers are encouraged to give back to their local community—we found little evidence of labour policies or even of payment of a living wage. And in 2015, the brand was caught up in a labour rights scandal where employees were asked to work for free on weekends in the guise of "team building". Not cool.
When it comes to animals, Urban Outfitters does not use fur, down, angora, or exotic animal skin, but it does use leather, wool, and exotic animal hair from unspecified sources. There is no evidence it traces any animal products to the first stage of production, which is problematic because the welfare of both the animals and the workers cannot be guaranteed.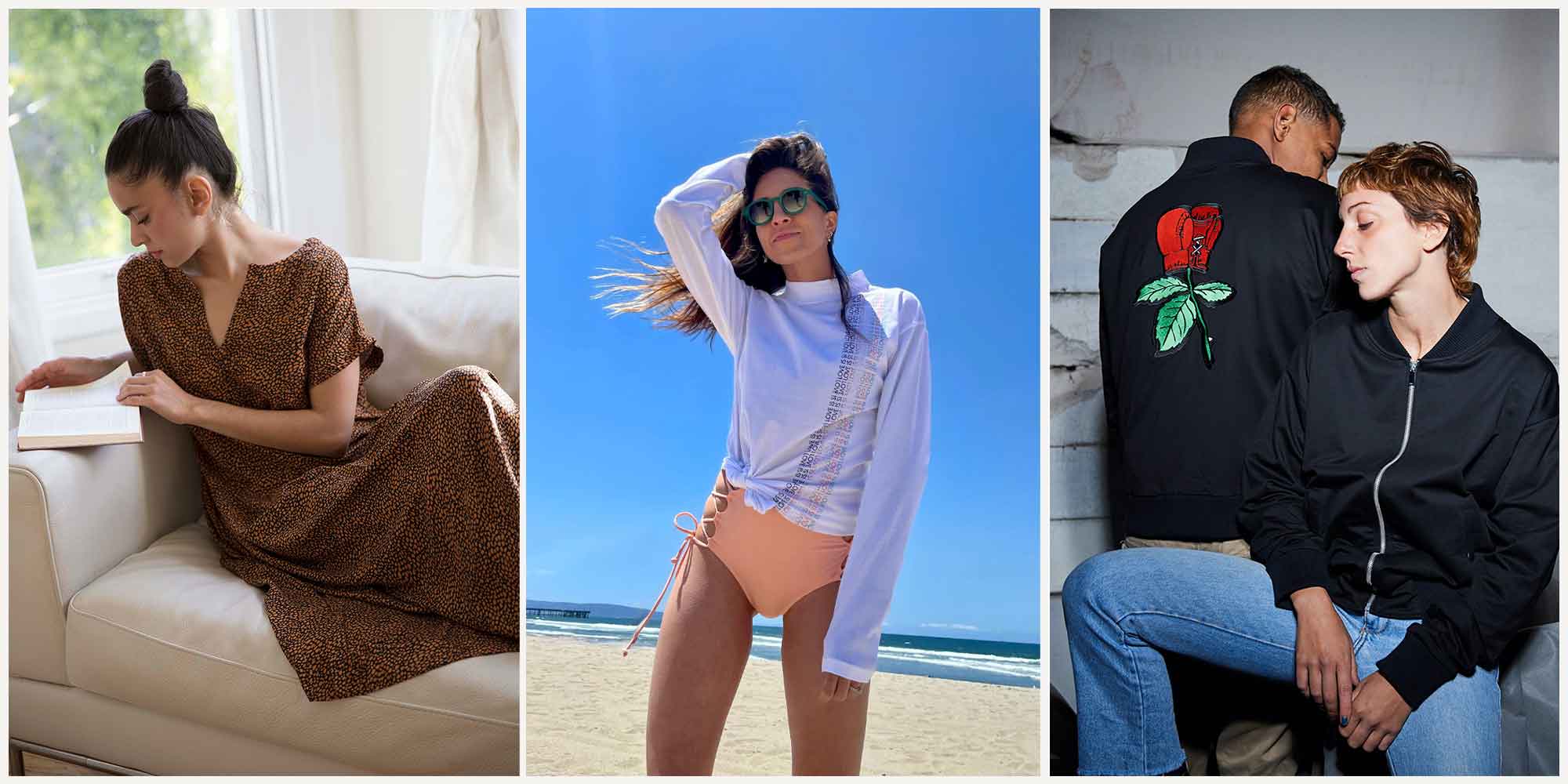 Unsurprisingly, we rate Urban Outfitters "Not Good Enough" as it's doing very little to protect the environment, its workers, or animals. So while UO's collections appeal to open-minded and progressive young people, the brand has a long way to go before we can count it as a more sustainable and ethical brand.
So if you're into the Urban Outfitters vibe, we found 10 sustainable alternatives from all over the world that are just as edgy, fun, cool, and most importantly, way kinder to the planet, people, and animals. Amongst these more ethical alternatives to Urban Outfitters, you'll find brands that cater to different styles like streetwear and cottagecore, different budgets, and different sizes, so you're bound to find a brand you like.
10 more sustainable alternatives to Urban Outfitters