Our editors curate highly rated brands that are first assessed by our rigorous ratings system. Buying through our links may earn us a commission—supporting the work we do. Learn more.
Adidas is one of the largest sportswear brands in the world, right after arch-rival Nike. Despite some good initiatives, the brand rates "It's a Start". It has a long way to go before being considered more ethical and sustainable than other sports apparel companies. But if you're looking for durable activewear, what conscious alternatives are there? Here are 13 more sustainable alternatives to Adidas we know you'll love.
In terms of sustainability, Adidas is not quite there yet
Founded in 1949 in Bavaria, Germany, by Adolf Dassler, sportswear giant Adidas has grown to be the second largest activewear brand in the world. In February 2022, Adidas' rating dropped from "Good" to "It's a Start" after we updated our comprehensive ratings methodology to accommodate crucial movement in issues across ethics and sustainability in the industry.
On the environmental front, Adidas' rating decreased from "Good" to "It's a Start". The brand uses some eco-friendly materials and does research with industry bodies on the impact of microplastics. But these initiatives are not enough to compensate for Adidas' low score on the Carbon Disclosure Project climate and water questionnaires, lack of policies to protect biodiversity in its supply chain, and information as to whether it's on track to reduce greenhouse gas emissions generated from its own operations and supply chain. In France, Adidas was also penalised for misleading consumers over environmental claims. ​​A clear case of greenwashing.
When it comes to people, Adidas's labour rating remained unchanged overall and is "It's a Start". What's worrying us is the lack of evidence that Adidas ensures payment of a living wage in most of its supply chain.
Since 2020, we have also taken allegations of brands' involvement in the human rights abuses taking place against Uighur people in China's Xinjiang Province into account in our ratings and have penalised brands named in reports by various human rights and news organisations. While Adidas has made moves away from production in the region and pledged to boycott cotton from Xinjiang, there's a lot more to the issue.
Adidas' animal rating also went down from "It's a Start" to "Not Good Enough" in our last rating update. While the brand has a formal animal welfare policy aligned with Five Freedoms, it has no clear mechanisms to implement it. It does not use fur, exotic animal skin, exotic animal hair, or angora, but it still uses down, leather, and wool from non-mulesed sheep.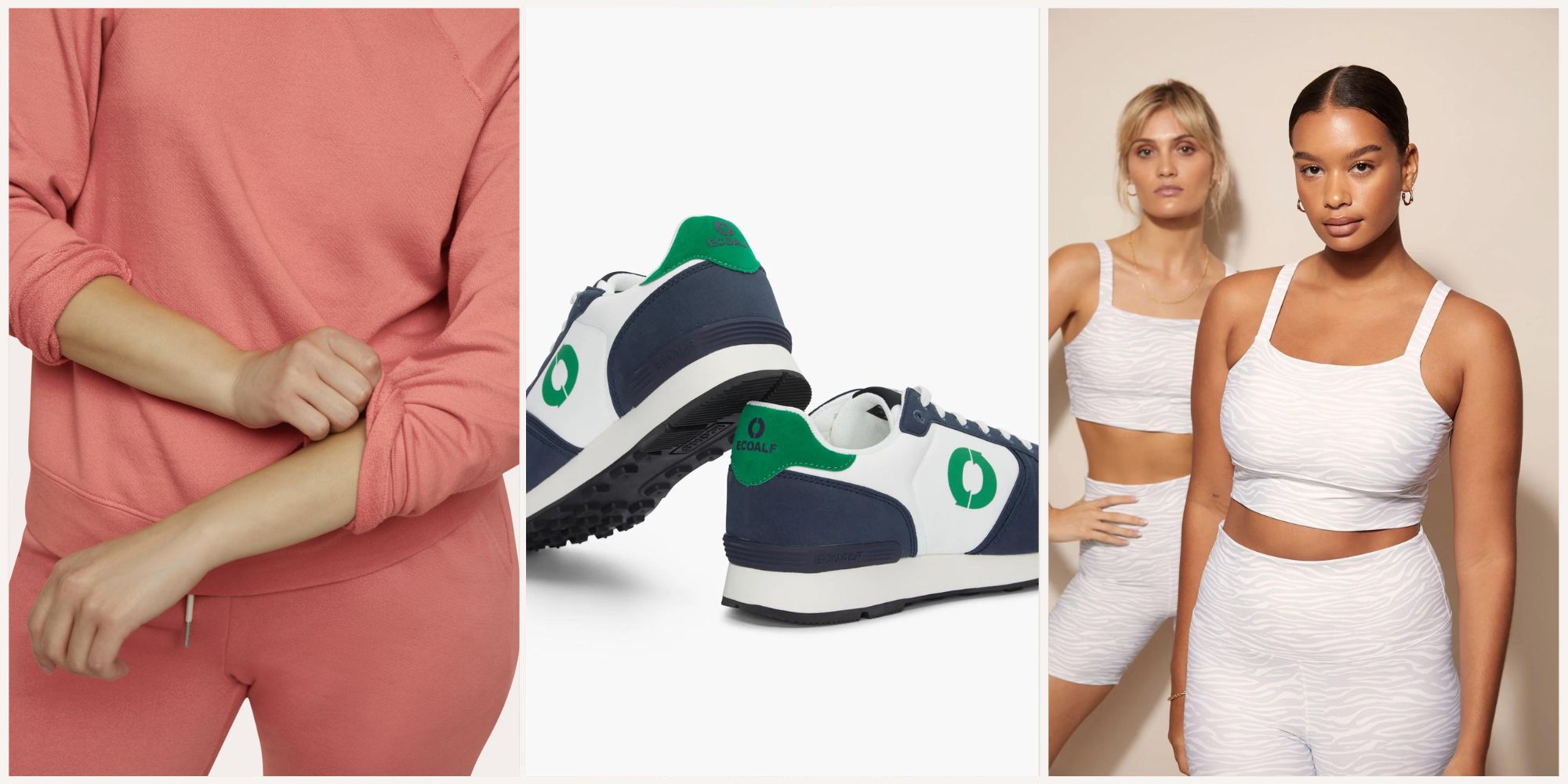 Adidas' overall rating is now "It's a Start". The sportswear giant remains one of the highest scoring large brands and is in the top 10%—particularly on environmental and labour issues—but it still has some way to go. Adidas isn't making good on its existing promises and not keeping pace with industry-wide actions for people, the planet, and animals.
So if you have Adidas gear in your wardrobe, by all means, cherish it: as we know, keeping our clothes for longer is one of the most sustainable things we can do. But if you want to shop more in line with your values, we recommend you buy Adidas second hand or support brands that embrace a slower fashion model. We've rounded up a few of our favourite, more sustainable alternatives to Adidas below.
More sustainable alternatives to Adidas