Every week, the Good On You team scours the internet, so you can have easy access to the ethical and sustainable fashion news that matters. Here's everything you need to know this week.
In the know
Earth Day, which falls on April 22nd this year, is an annual event designed to shine a light on the serious environmental problems we're facing. This year's theme is Invest In Our Planet, reports Emily Chan for Vogue, and it calls for governments, businesses, and individuals to invest in a better future for the planet with their actions.
Katessia Robertson writes for Earth Day about the extreme waste generated by ultra fast fashion brand SHEIN, and how it ties into waste colonialism when it ends up in countries like Ghana to devastate the local environment and economy.
A new plant-based and plastic-free material called Mirum has appeared in the sustainable fashion world this week. It is purportedly 100% recyclable and can return its nutrients to the earth safely at the end of its life. Dr. Amanda Parkes, chief innovation officer at Pangaia, says: "Our latest collaboration with NFW embodies the future of sustainable fashion practices by developing garments which combine breakthrough material innovations."
'Good' and 'Great' news
Every week we publish news and product highlights from highly rated brands that have been assessed by our rigorous ratings system. Using our codes and links may earn us a commission—supporting the work we do. Learn more.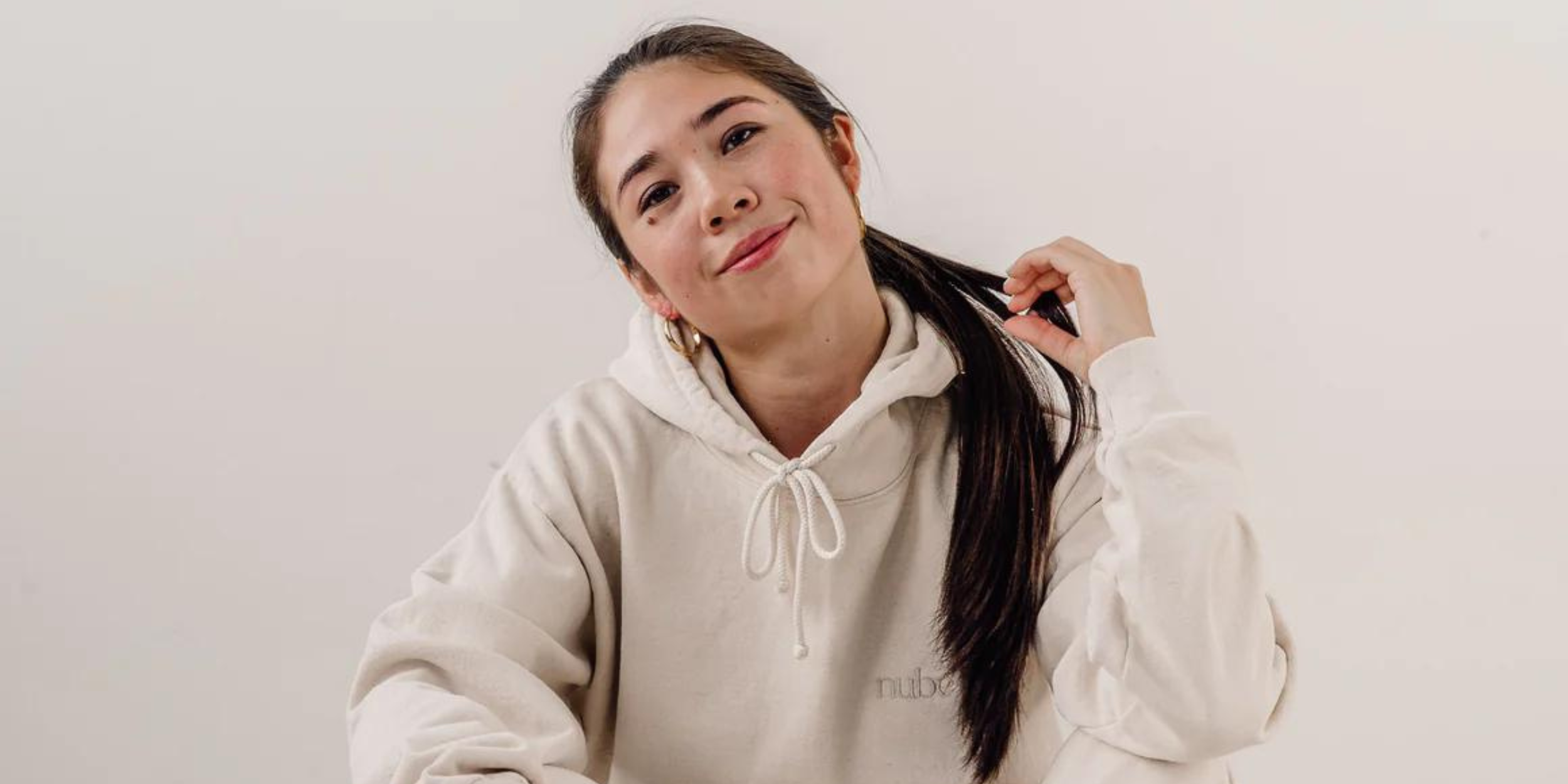 Every month is Earth Month at "Great" rated Nube, a US-based activewear brand driven by giving new life to recycled materials. The core Monolith Sweat Set styles are constructed from recycled cotton, an innovative material that saves cotton scraps from mills in LA and spins them into new fibre. One of the colourways is left "undyed" to save on water use and energy use and to let the natural material shine. "This collection is offered in unisex sizing, inclusive for all," Nube tells us. "As always, everything is made ethically in our LA sewing studios in small batches."
To honour Earth Month, Threads 4 Thought is making it easy to make a difference. The more you shop, the more trees the brand plants. They also donate to the National Forest Foundation. "We are extraordinarily proud to be at the forefront of a movement towards sustainability that is now taking shape across our industry," shares co-founder Eric Fleet.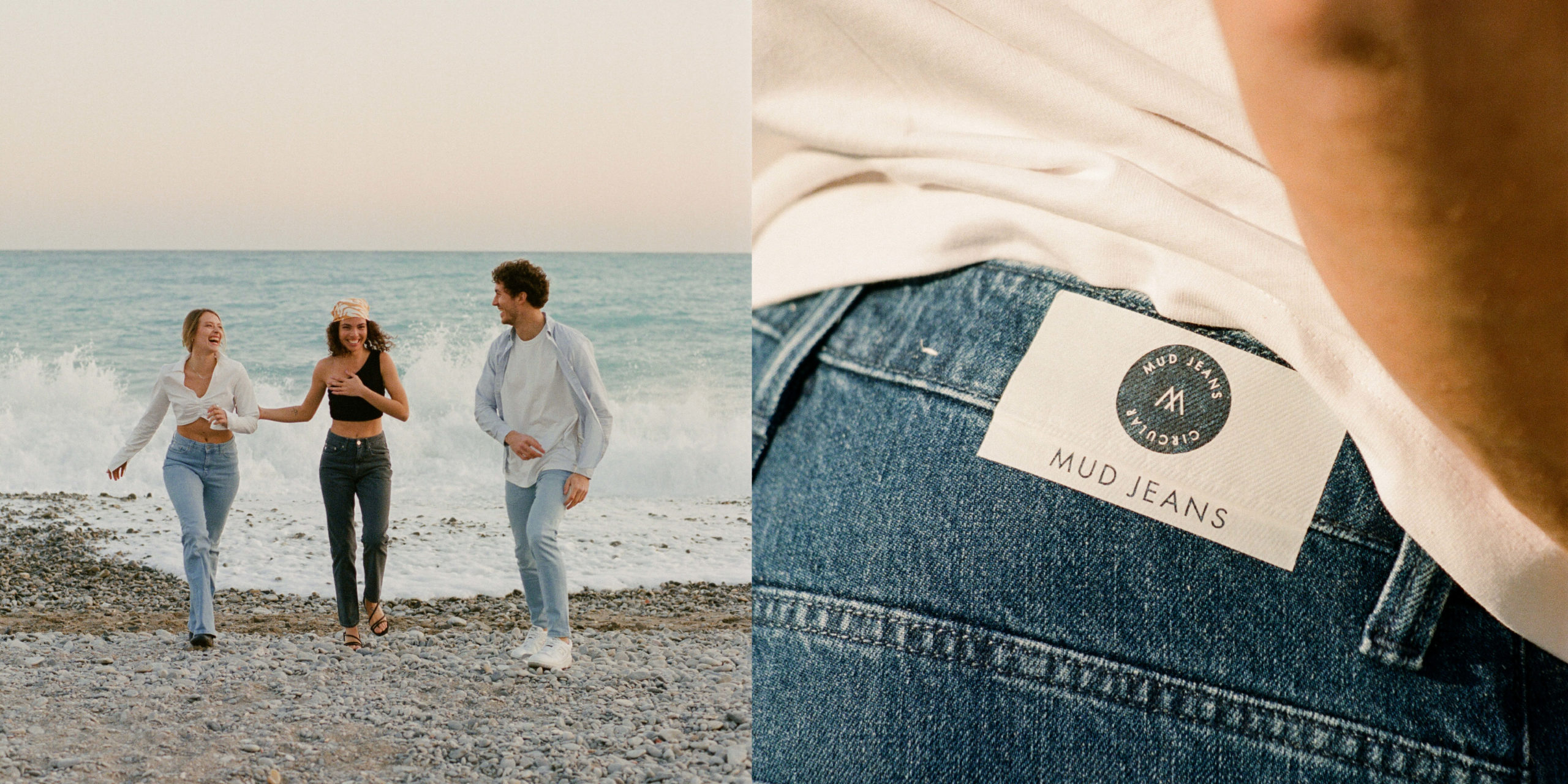 This year, on Earth Day, circular denim brand MUD Jeans is joining forces with climate speakers Agnes and Cherisa to promote conscious decision making for future generations. They will be sharing creative, conscious actions from their everyday lives to help inspire others to build a better tomorrow. Simply sign up through the form, and three lucky winners will win a pair of MUD Jeans for life.
"Sharing and thinking more about our daily decisions, we believe will provide a better, stronger tomorrow. We know that small actions can lead to big changes, and we want to encourage everyone to make a positive impact. Whether it's reducing your carbon footprint, supporting local businesses, or using sustainable products, we believe that every effort counts," says Chloe Munro of MUD Jeans.