This is a sponsored article featuring brands that have been independently assessed by our rigorous ratings system. We're proud to only collaborate with "Good" and "Great" rated brands. Learn more.
Our editors have picked out their favourite styles for the warming weather from top-rated brands across light tones, bold prints, basics, and athleisure.
Responsible warm weather looks picked for the season
With long summer days just around the corner for our northern hemisphere readers, we've tapped into our "Good" and "Great" rated fashion brands and picked out styles across four themes that are perfect for warmer weather outfit inspiration.
Here you'll find consciously-created pieces in light tones and bold prints, as well as more sustainable basics and athleisure you'll love. But before we dive into the curated looks, here's why you can trust our recommendations.
Why you can trust our recommendations
At Good On You, our mission is to make it as easy as possible to buy products that meet your needs, from brands that live up to your expectations in relation to their environmental and social performance and how they impact animals. We also support the motto "buy less, buy better" which looks like opting for high-quality, timeless, trend-transcending pieces you need that are designed for longevity so they last for many years to come.
As ever, the most sustainable choice to make is the one already in your closet. Whether that means taking care of your clothes, getting them mended or tailored, or mixing and matching to keep things fresh. The next best option is to swap or shop second hand. But sometimes you must buy new, and that's where our expert ratings system comes into play.
We've rated over 5,000 brands in an easy-to-understand five-point system, and below we have curated a list of brands rated "Good" or "Great" that are making waves in the sustainable fashion space. As the weather warms up for our northern hemisphere readers, we've picked out styles across light tones, bold prints, basics, and streetwear you'll love. Let's dive in.
Light and bright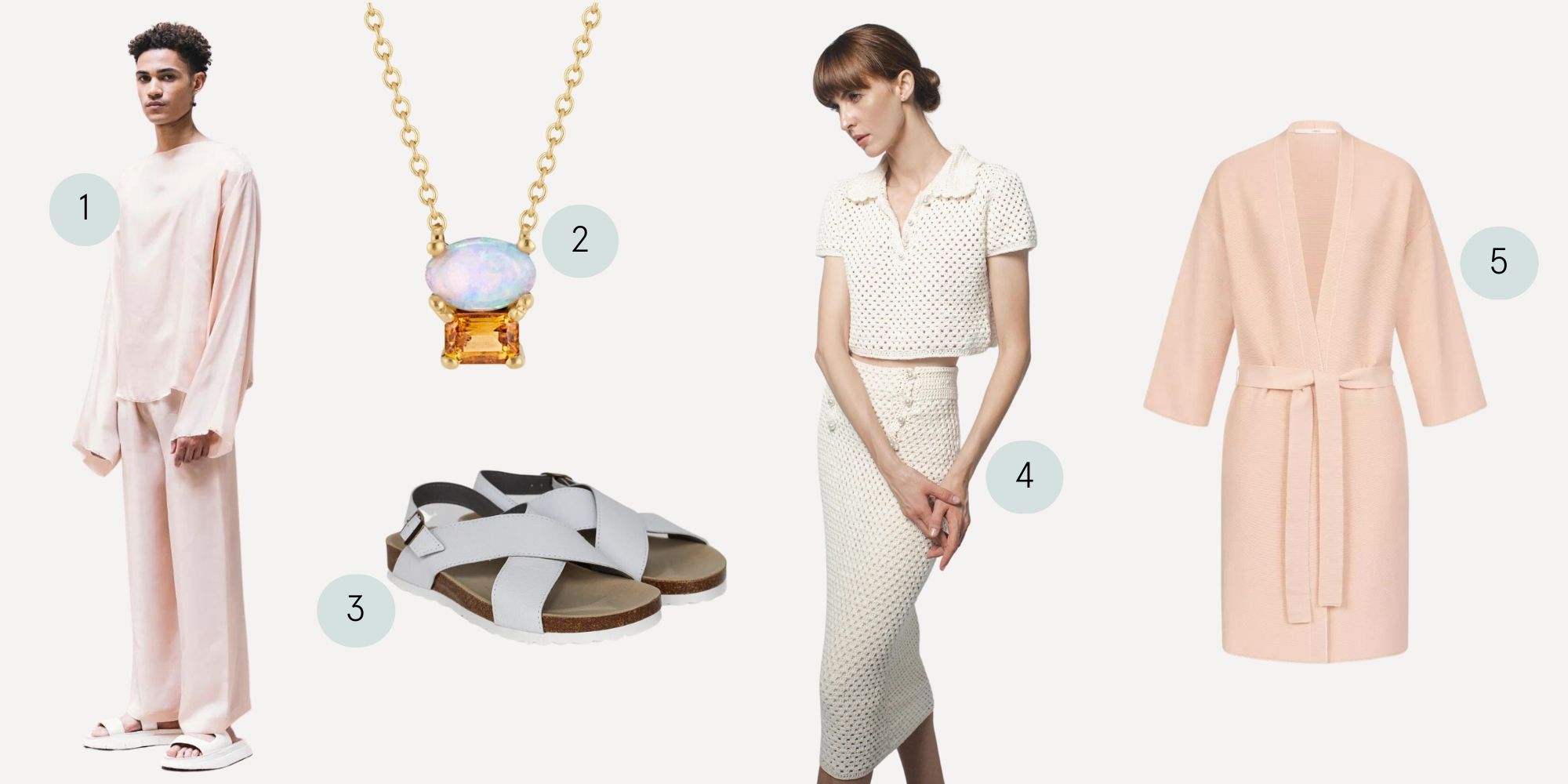 While the cooler months tend to steer people towards darker, moodier tones, spring and summer are all about hitting refresh and stepping out into the world a little lighter and brighter than before.
We're loving the apple leather sandals that pair with anything, the charm of a crocheted look, and light pink hues to match the blossoms.
1. Long Sleeve Blouse + Wide Leg Pants (ZEROBARRACENTO)
2. Orla Cluster Opal Necklace (Bario Neal)
3. Vegan Cross Strap Sandals (Good Guys)
4. Hand Crochet Cropped Polo + High Waist Skirt (Santicler)
5. Organic Cotton Cardigan (LANIUS)
Bold prints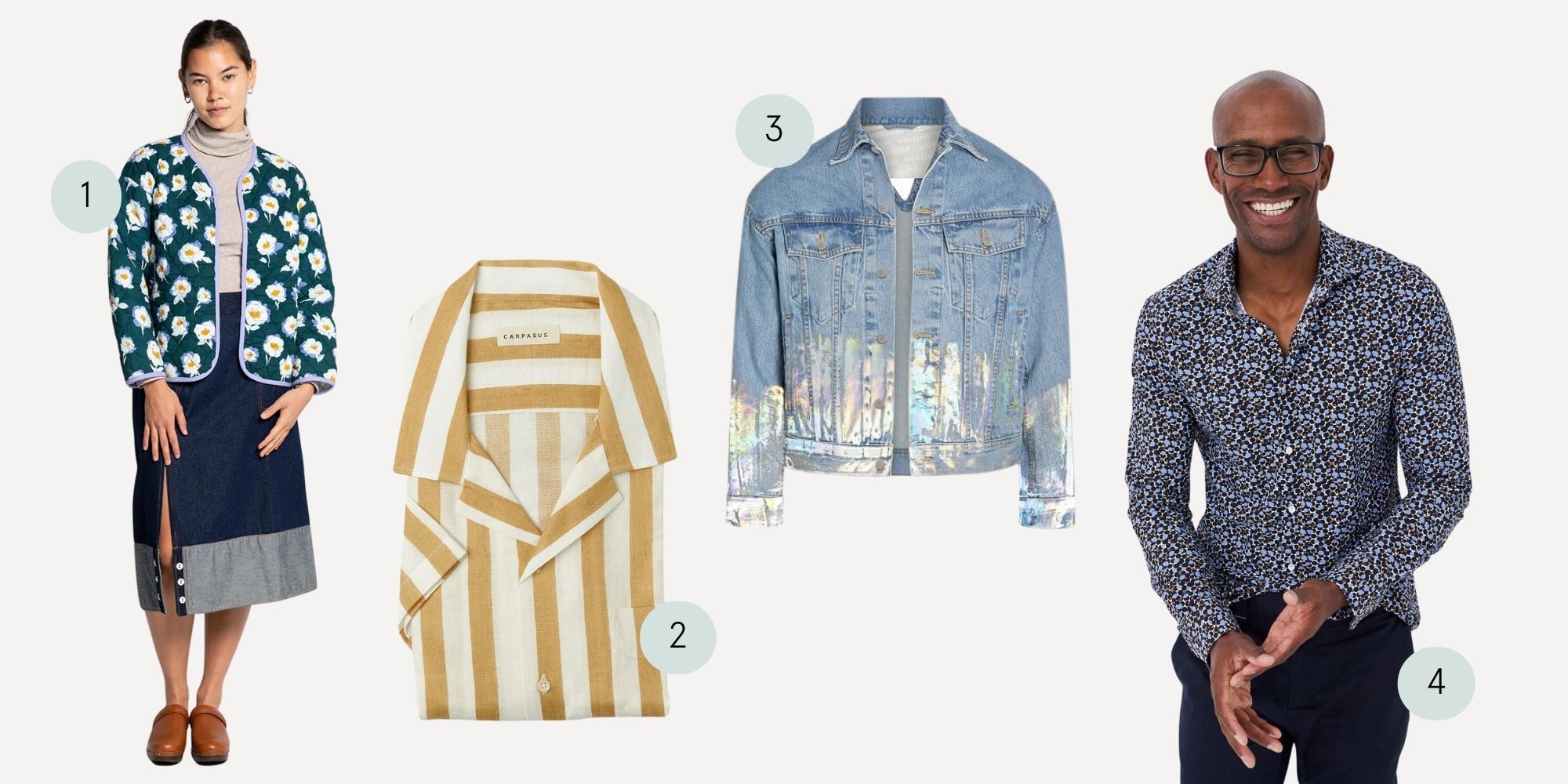 Who says responsible fashion has to be bland? For those who love to show off a print or pattern in the warming weather, these brands are ticking all the right boxes across style and impact.
Check out the fun floral prints, classic stripes, and a unique holographic print denim number to add interest to any 'fit.
1. Harper Overlook Jacket (HarperSage)
2. Linen Striped Shirt (CARPASUS)
3. Light Wash Holographic Denim Jacket (VENIM)
4. Multi Print Party Comfort Shirt (Neem)
Keep it casual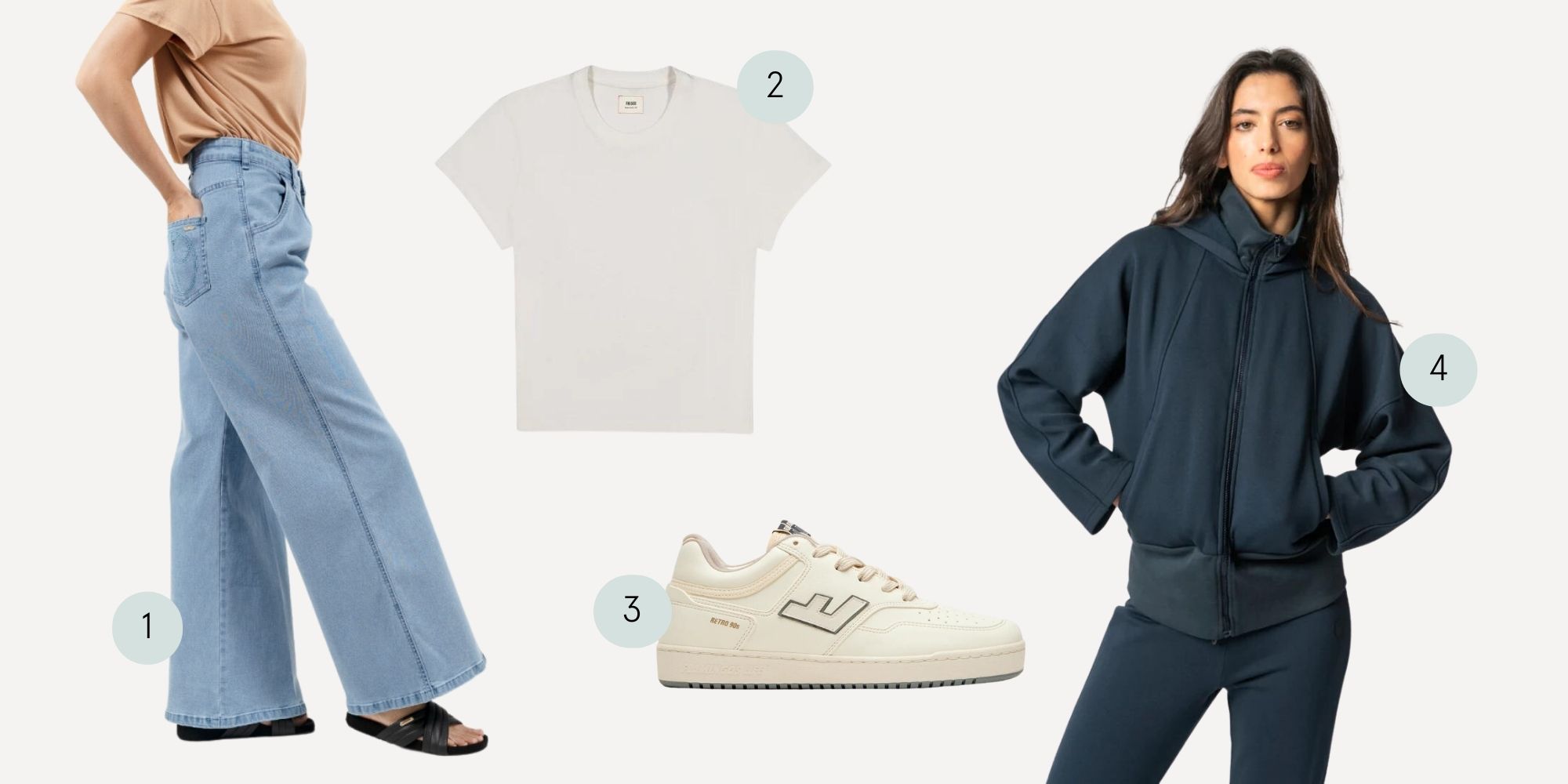 There's a reason the casual style persists over time—it's cool, comfortable, and easy to mix and match with any basics in your wardrobe. As far as we're concerned, the tee-and-jeans combo will never die, so having options made by better brands is a great step in upping your responsible fashion game.
See our picks for wide leg jeans, retro sneakers, and top layers for temperamental weather.
1. Wide Leg Jeans (1 People)
2. Little T-Shirt (FM 669)
3. Retro '90s Sneakers (Flamingos' Life)
4. Hoodie Jacket (Organique)
Hello athleisure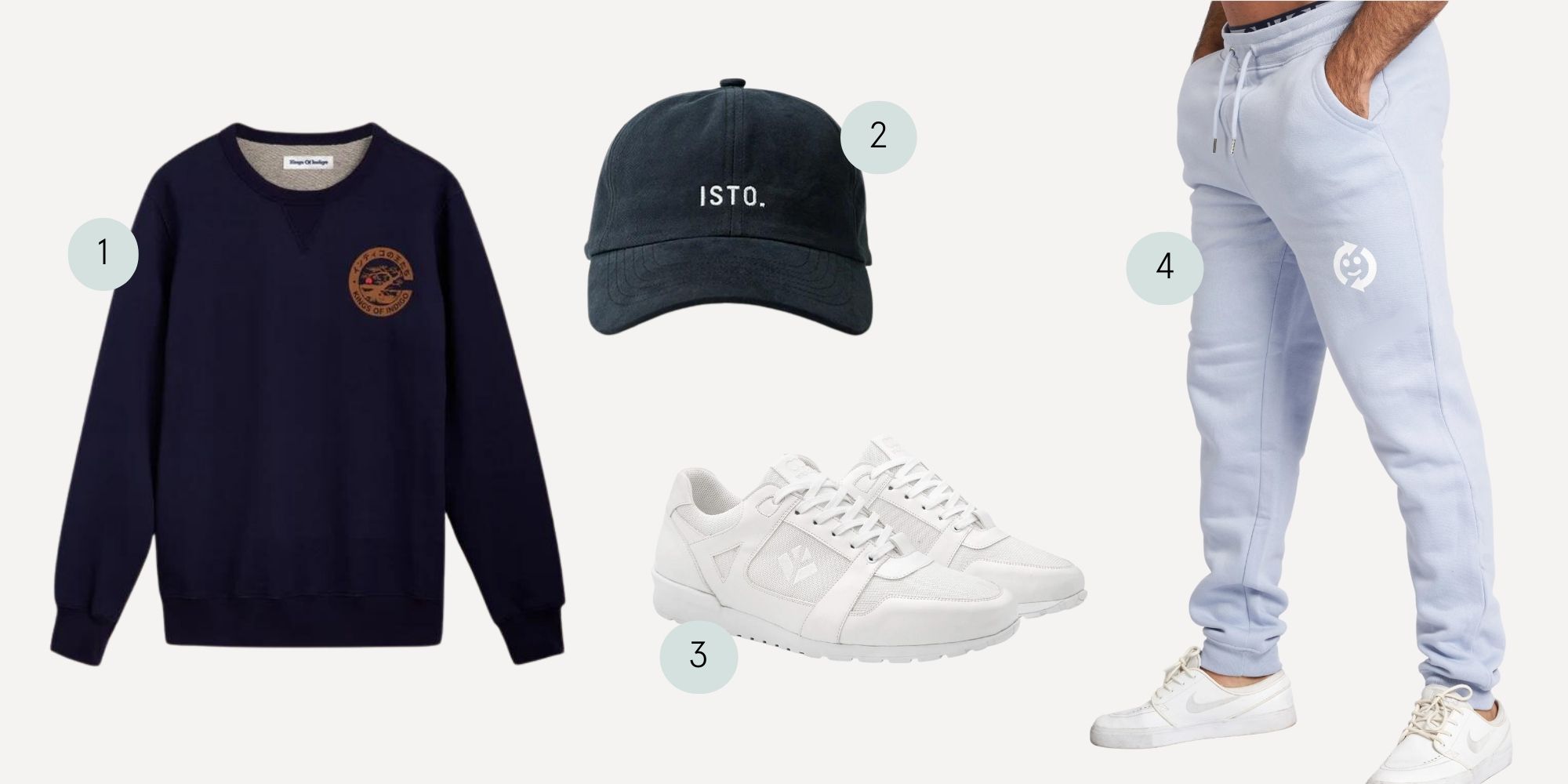 Whether you're actually going to the gym or just want to look like you are, athleisure is your pal. This style seems here to stay, partly thanks to its popularity across social media platforms like Instagram and TikTok. But for the conscious consumer, it can be hard to nail the look when a lot of the biggest streetwear brands are notorious for a lack of action for people, the planet, and animals.
See our picks for more sustainable athleisure wear for the warming weather, from brands using lower-impact fabrics like organic cotton and recycled polyester.
1. Stephen Sweater (Kings of Indigo)
2. Organic Cotton Cap (ISTO.)
3. Raven Vegan Sneakers (COG)
4. Light Blue Joggers (REER3)