Learning how to "shop your closet" is a sustainable solution to a style refresh that avoids unnecessary purchases. Stylist Cassandra Dittmer lays out the process for us in eight simple steps.
8 steps to shop your closet like a pro from sustainable stylist Cassandra Dittmer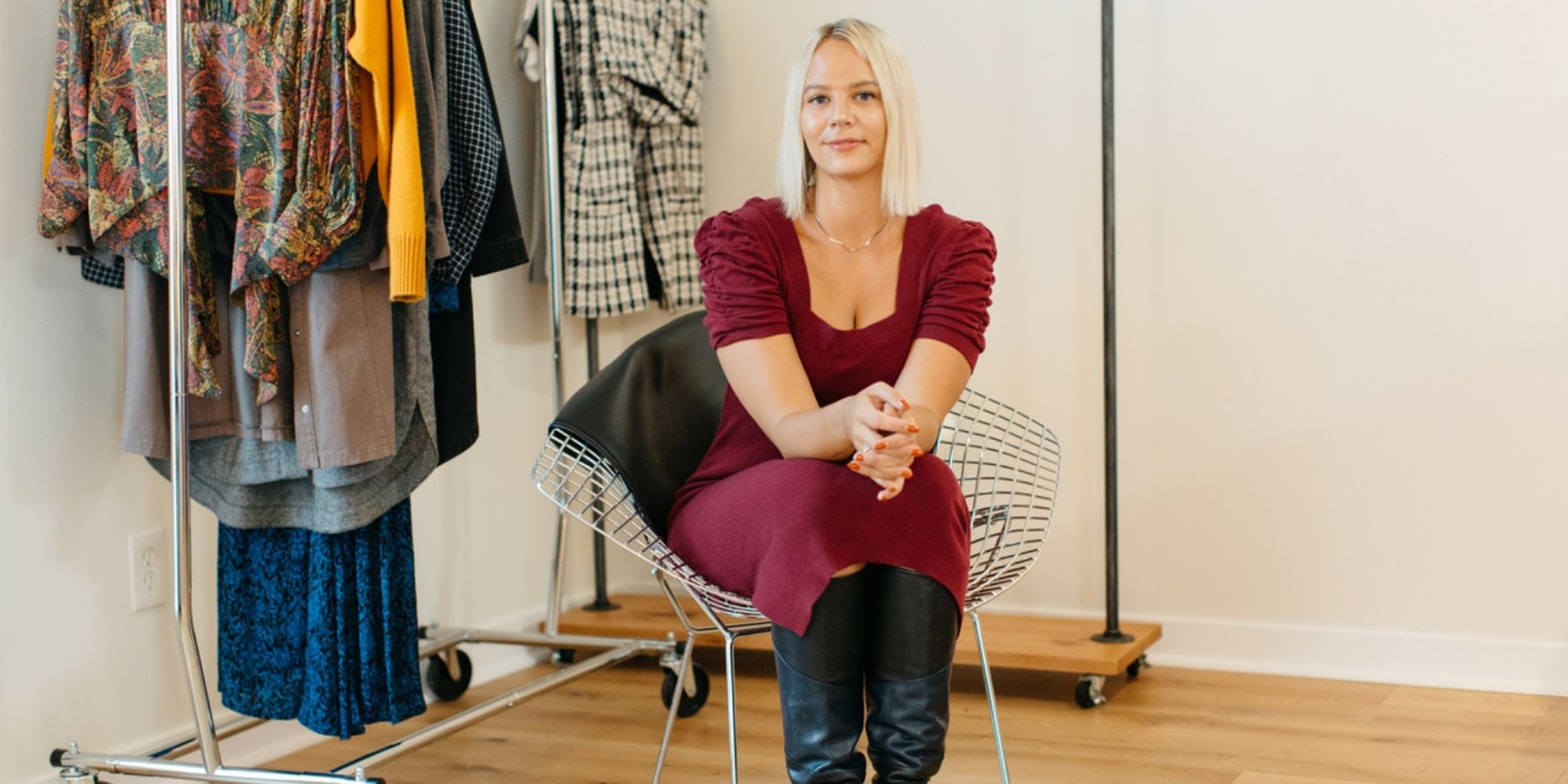 Shopping your closet is one of the best ways to give yourself a wardrobe refresh without breaking the bank. I love to do closet overhauls seasonally, when I move, or before a big trip. As a sustainable stylist, I am always working with clients to help them "shop their closet" before going out to buy new things. In a hopefully soon post-pandemic world, organising and shopping your closet is a fantastic gift that you can give yourself. Overall, you will finish the process feeling like you have a deeper connection to your wardrobe and instil more confidence as we all emerge and evolve our personal style.
Do an initial edit
I love to focus on an editing system with clients digitally and in person that I think you all should try at home. The first step is to pull out all of your favourite things, least favourite things, and items you love but don't exactly know how to wear. Secondly, re-try on all of your favourite pieces. Make sure they fit properly and run them against similar items in your closet to check inventory for similar items.
Separate into piles
During your cleanout process, separate everything into piles. Make a pile for donation, selling, or a clothes swap for similar iterations that you don't like as much. Have another pile of items you don't wear or that are damaged, and decide if they can be mended or upcycled. Do not leave unwearable items in your closet—I repeat, do not leave unwearable items in your closet!
Have a styling session
Now that you have some of your favourite items pulled out and some things you love but don't know how to wear, it's the perfect time for a styling session. A DIY way to do this—and something I encourage my friends and clients alike to do—is to find content inspiration and build a little style reference deck for yourself. I recommend making a Pinterest board or bookmarking style tips and outfits on Instagram and going from there.
Revamp your aesthetic
Revamping your current style aesthetic could be as simple as adding a button-up under one of your favourite dresses, making it office chic, or layering a blazer on top to take the cool level up a notch. Going outside your comfort zone should be your state of mind when exploring new looks for yourself. Explore unique colourways, or choose pieces you usually never would—something with bold patterns, texture, or a structural silhouette.
Going outside your comfort zone should be your state of mind when exploring new looks for yourself.
Try something new-to-you
Another hot-tip that should be in everyone's toolbox that's both elevated and effortless is a head to toe tonal look in any colour. Lean into mixing genres and "vibes" by pairing tennis shoes with silk dresses or heels with track pants. By daring to try unique combinations, your wardrobe starts to feel new to you, and you can resist the temptation of buying extra pieces you don't need.
Document your discoveries
Start to document your looks and take pictures of outfits you love and feel most confident in. A convenient folder on your phone will make a quick and handy reference point when you are scrambling to pack for a trip or getting ready in the morning. You can even have sub-folders for "work", "parties", "dates", and more. Apps like Save Your Wardrobe are great for this step. Don't be shy to share, either—forward some ensembles along to your most stylish friends and see if they have any thoughts on pairings.
Organise for success
As you are reintegrating items back into your closet, consider organising by colour and style. This will help reveal if you have too much of the same thing or lack options in a specific category. It will also simplify getting dressed, especially if you incorporate a system like the Kon Mari method. Once you're aware of everything you own, you can shop with intention and consume more responsibly by choosing items you genuinely need. Shopping this way has helped empower me and make me feel good about my purchasing habits, avoiding impulses and buying things I don't need or already have.
Shop your values
Lastly, when you do decide to shop to fill a gap, it's important to strive to integrate items that are not only aesthetically pleasing but are also in alignment with your values. This helps you curate a closet that is sustainable, ethical, and makes you proud. When you purchase clothing with integrity and a beautiful story to boot, you tend to take better care of your items and hang on to the items you love longer—and that's one of the most mindful messages conscious consumers can spread.