This is a sponsored article about a brand that was independently assessed by our rigorous ratings system. We're proud to only collaborate with "Good" and "Great" rated brands. Learn more.
Tap into minimalist Danish design with 1 People—womenswear designed to be cherished for years and generations to come.
Timeless Danish design by 1 People
Scandinavian minimalist design has taken the world by storm in recent years, spanning interior design to fashion. Characterised by simplicity and clean lines, it is reminiscent of Japanese design, but stands apart thanks to its emphasis on comfort and cosiness—perfect for crafting capsule wardrobes.
One "Good" brand embodying this popular style is 1 People, creating Danish premium fashion essentials. The label offers timeless and versatile clothing choices for those seeking long-lasting, minimal pieces made with minimal impact to build their wardrobe.
We provide timeless designs that continue to be relevant in years and even generations to come. We want our pieces to be the hand-me-downs that our customers would give to their daughters and possibly even their granddaughters.
Making impacts through business
1 People was founded by Rea and Jonathan Tjoa Algreen, a Danish couple who believe in making noticeable impacts through business. With Rea acting as Chief Sustainability Officer, the brand is focused on creating a global fashion brand that provides conscious fashionistas with attractive and quality everyday fashion. Made to address a gap in the market where women's fashion didn't tick all the boxes of style, sustainability, and comfort, 1 People is a "Good" go-to brand for those looking for high-quality womenswear from a transparent company with a purpose.
The brand's values of responsibility and authenticity are evident in its lower-impact materials, working with changemakers aligned with the brand's purpose, and a cruelty-free production process.
Planet
Striving to protect and nurture the environment every step of the way is crucial for 1 People. By incorporating better materials sourced from certified manufacturers, the brand is making a solid start for the planet.
Its use of more eco-friendly and innovative materials, including TENCEL™, PYRATEX®, and VEGEA across its collections reduces its climate impact and limits the amount of chemicals, water, and wastewater used in production. Each product is also proudly GOTS, GRS, OEKO-TEX 100, and RWS certified.
People
1 People works with manufacturers and textile suppliers who conduct their day-to-day operations consciously and mindfully, paying attention to the welfare of their employees, how they work with natural resources, and their approach towards circularity. The brand ensures payment of a living wage in the final stage of production, and its supply chain is predominantly composed of small-scale manufacturers and artisans who handcraft and naturally dye products.
"We have built personal relationships with all our manufacturers and work together to understand their best practices and systems," says the brand. "We have high standards for how our products impact the planet and people within 1 People."
Animals
1 People uses only RWS-certified wool and regenerated silk that is bluesign® certified, with the rest of its materials and products proudly cruelty-free. Going forward, the brand is looking for alternatives that utilise no animal components at all, good news for the vegan fashion lovers out there: "We have started by utilising VEGEA as the alternative to leather, and we are continuously looking to innovate our design and materials in this direction," says the brand.
You
Of course, 1 People could only exist with the support of its customers, who are equally looked after by the brand. Its timeless designs are made to be cherished for years to come. The pieces can be mixed and matched with existing clothes in a customer's wardrobe, making them an excellent investment for any conscious fashionista.
In addition to their commitment to more sustainable practices, the brand offers benefits, including free worldwide shipping, free returns within 365 days, and a 3-year warranty on all items without minimum purchase if you buy from their website. 1 People's Loyalty Club is also worth a look in: as the brand tells us, this rewards program exists "to build a community of conscious fashion enthusiasts that share interests in not only fashion but also in innovation and sustainability."
"We're also launching new capsule collections soon and aim to open a few offline stores in Copenhagen! Stay tuned," says the brand.
Our editors' top picks from 1 People
Find all the following pieces in sizes XS-L at the time of writing.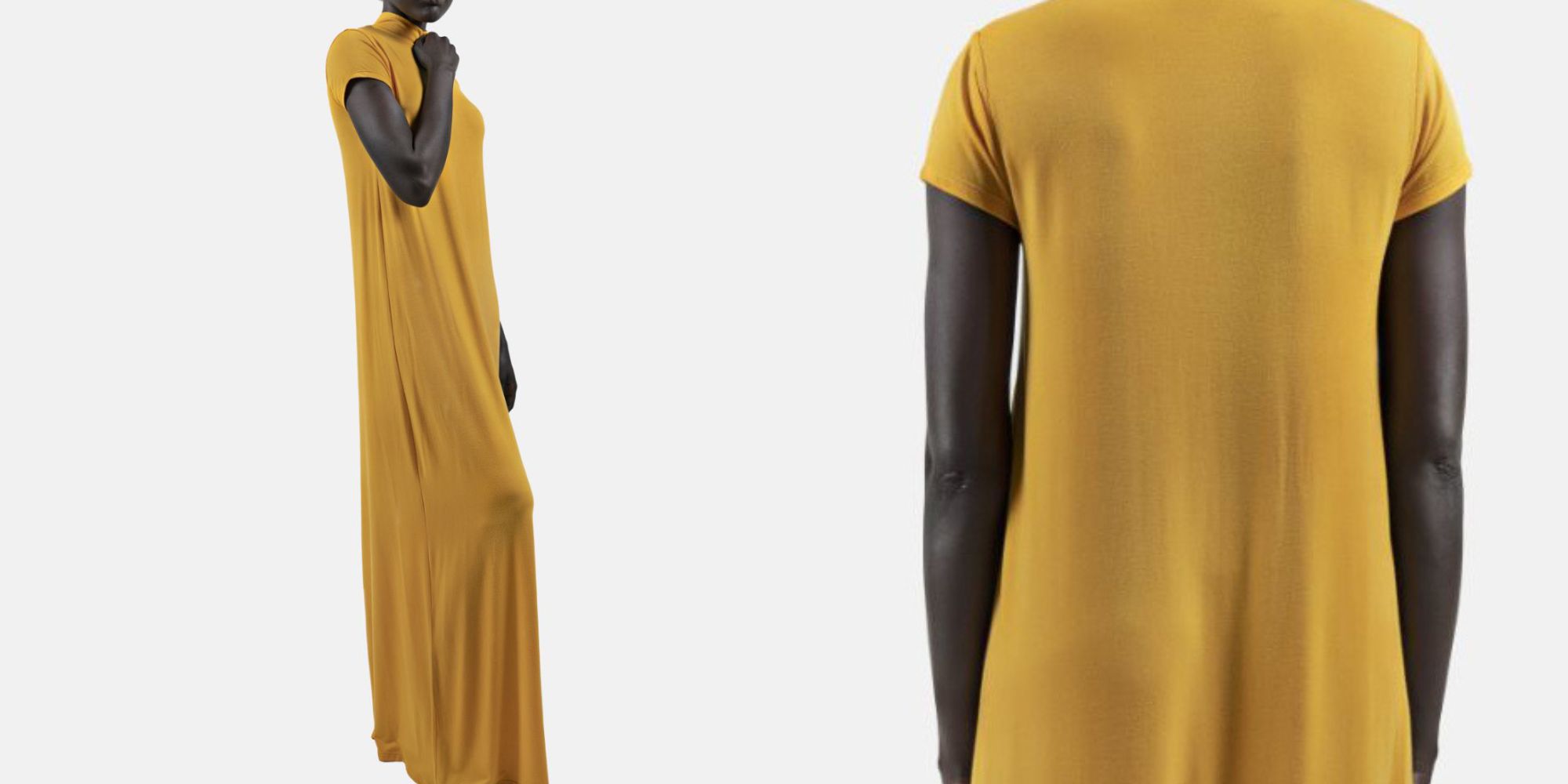 Meet the simple but bold floor-length casual Dresden dress. Made with naturally soft and comfortable fibre, TENCEL™ Modal, the simple dress is perfect for mixing and matching with any accessories.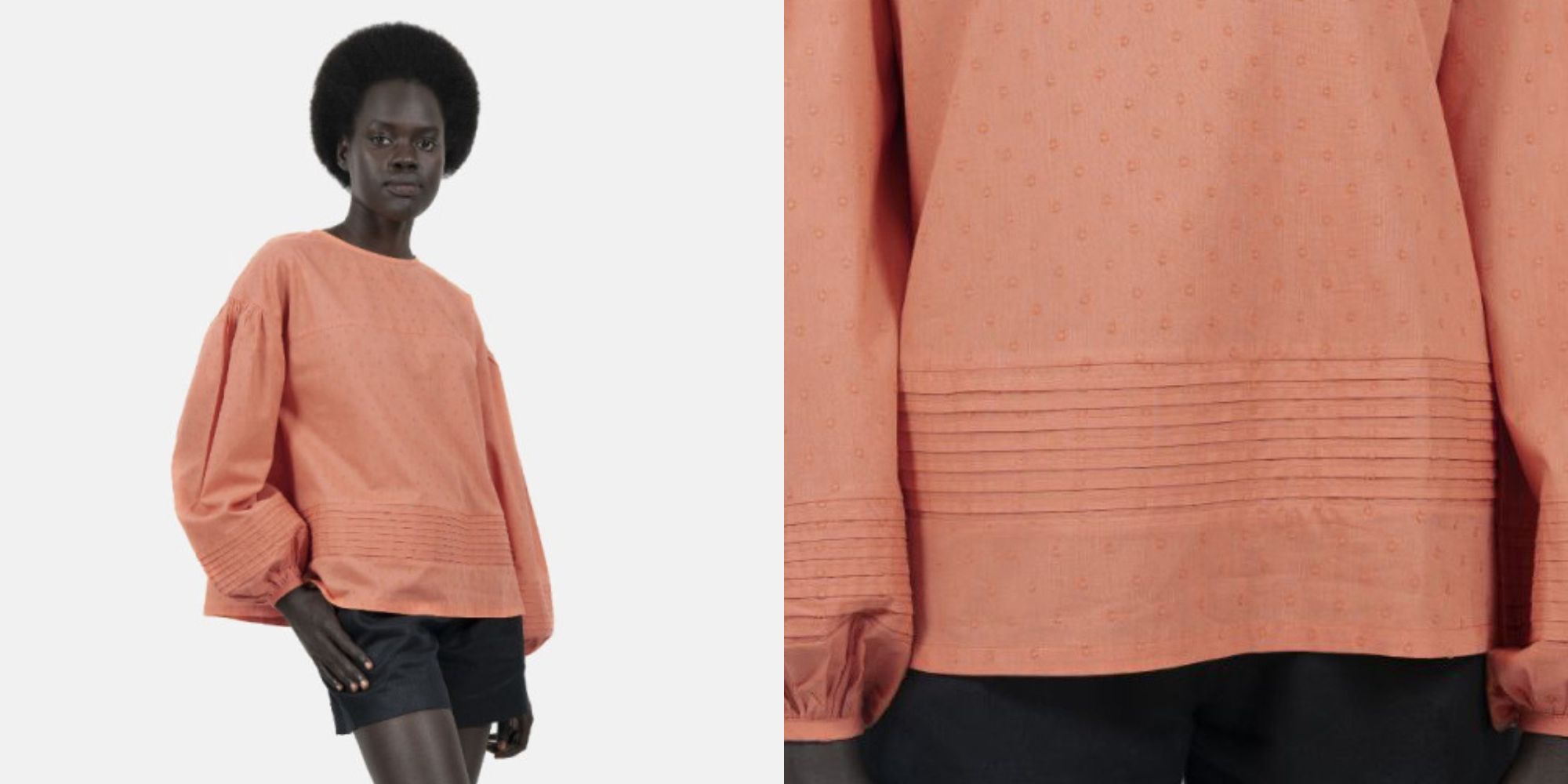 The lovely loose-fitting and feminine Strasbourg top is the perfect spring-summer blouse. Made with 100% GOTS-certified plumeti cotton, it's a versatile piece that suits casual dress and special occasions.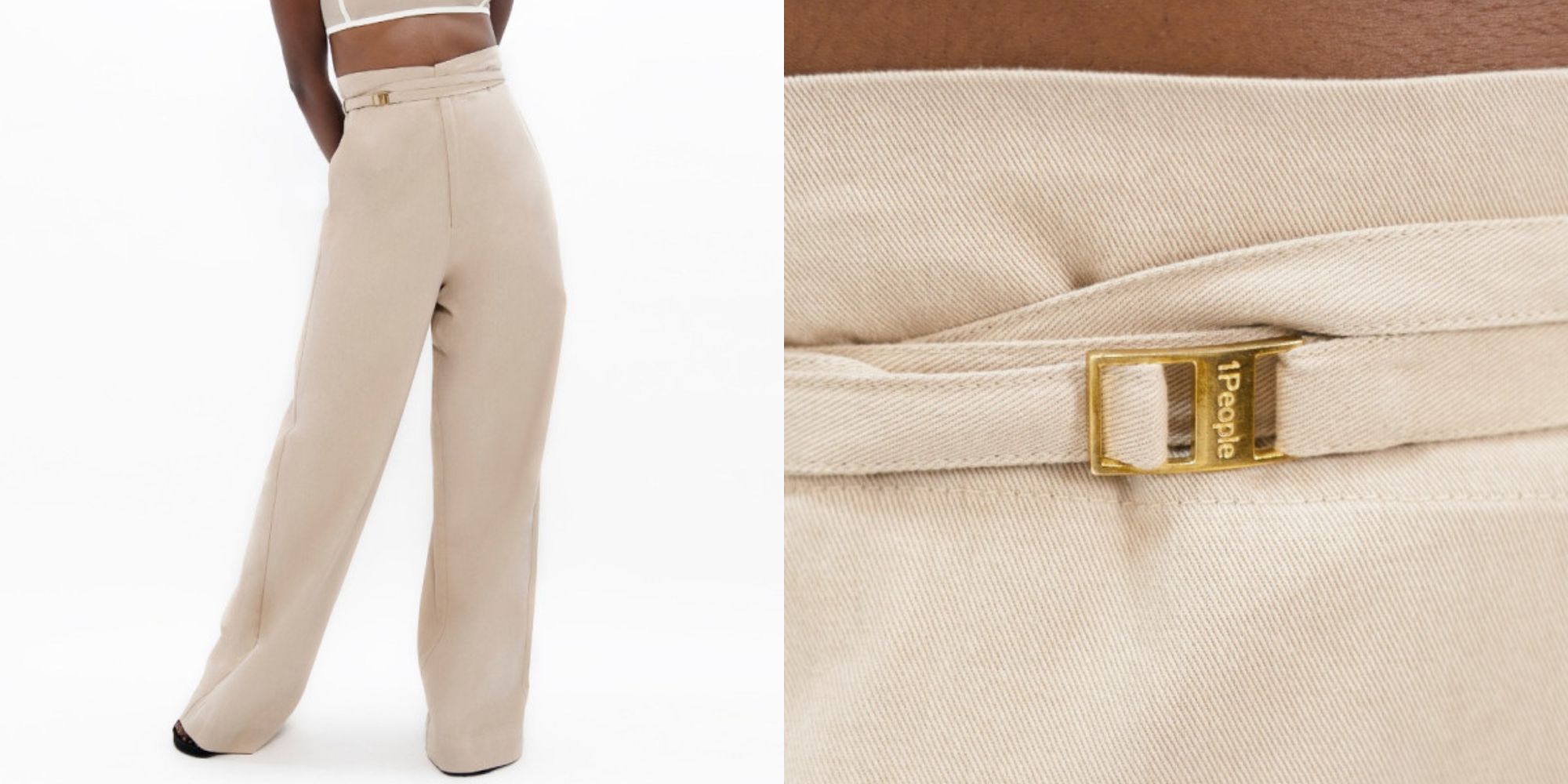 These high-waisted, loose-fit pants are designed to look and feel comfortable and cosy during warm temperatures. They're made from GOTS-certified organic cotton twill.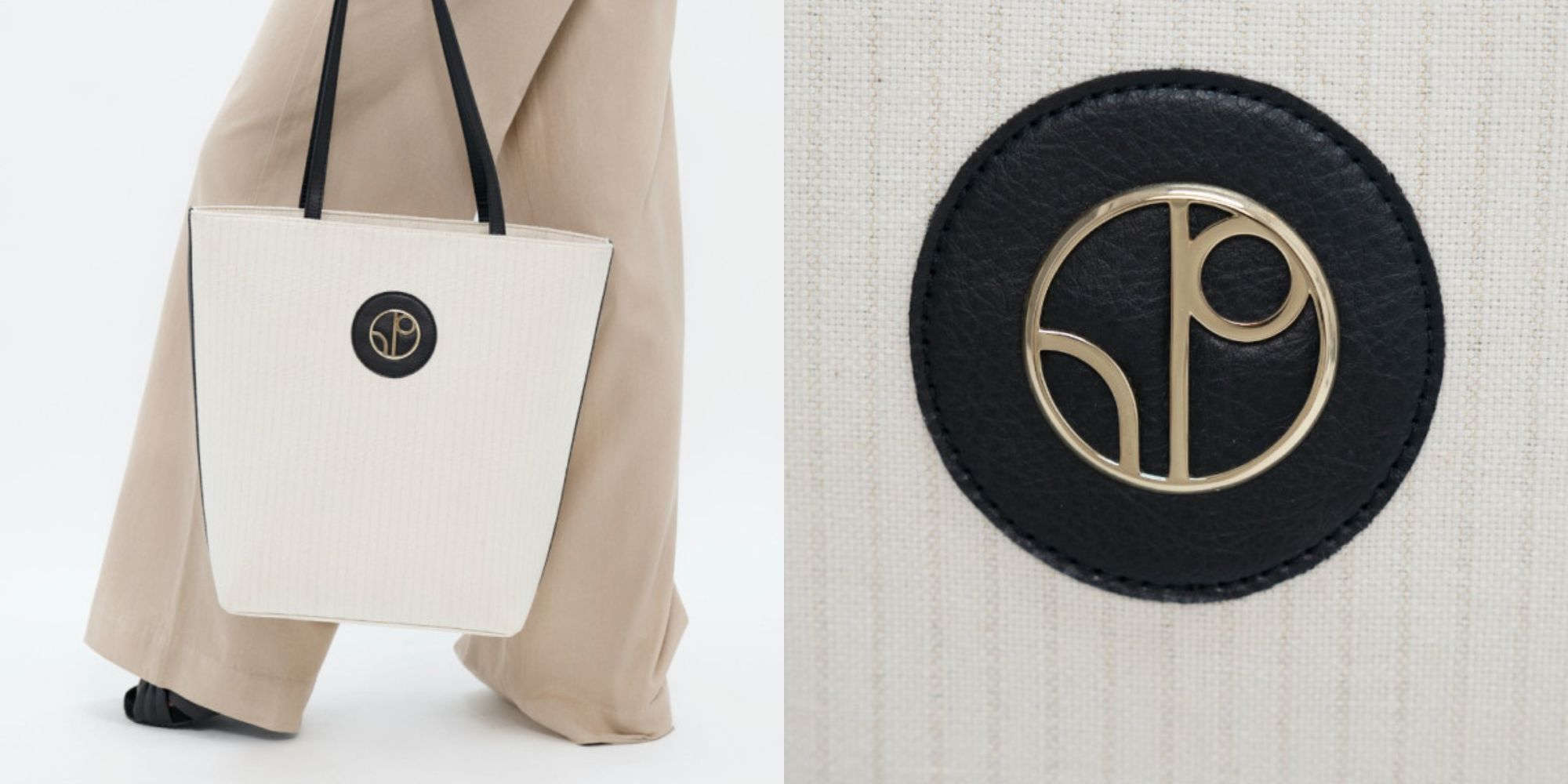 The Monte Carlo tote bag is luxurious, spacious, stylish, and responsibly made from organic and recycled cotton. It's designed for function, perfect for carrying all your necessities on your next getaway or every day.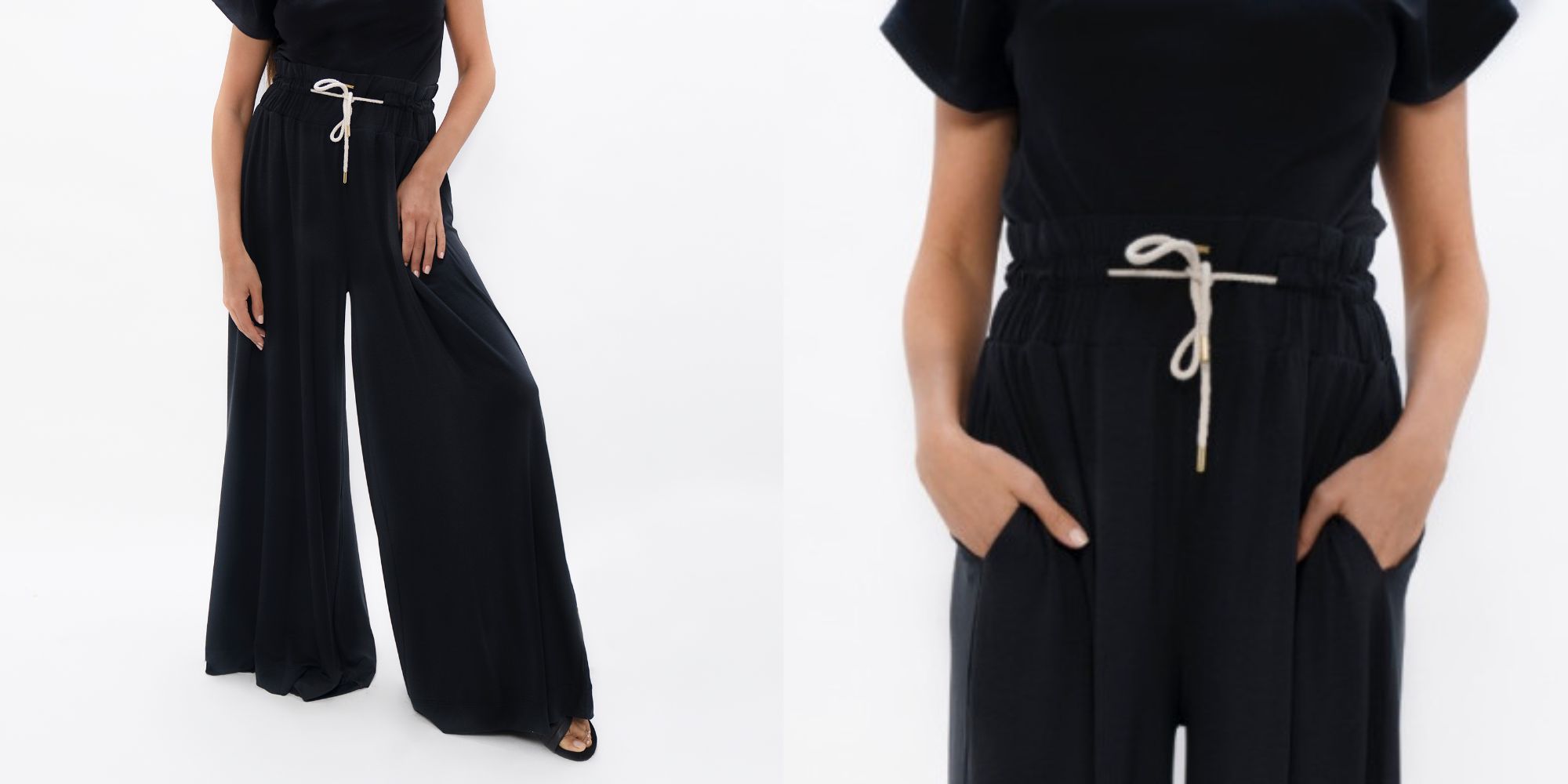 These palazzo joggers are airy, breezy, comfy, and lower-impact so you can lounge and unwind without worry. Made with bio-based PYRATEX® fabric that is gentle on skin.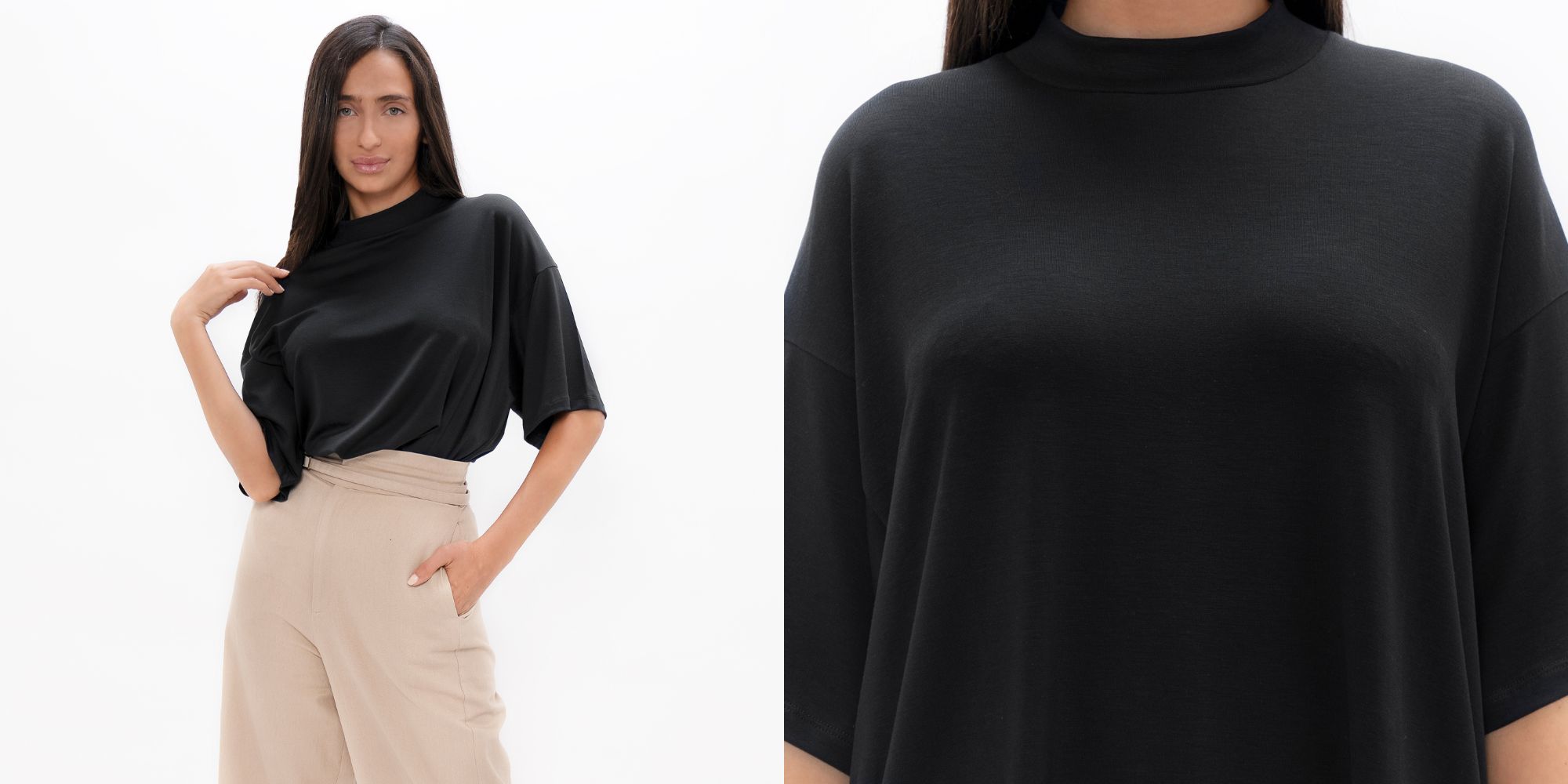 This effortlessly chic staple tee is designed in an oversized body fit, with elegantly dropped shoulders and a fitted ribbed neck border. It's made from PYRATEX® and dyed OEKO-TEX® certified.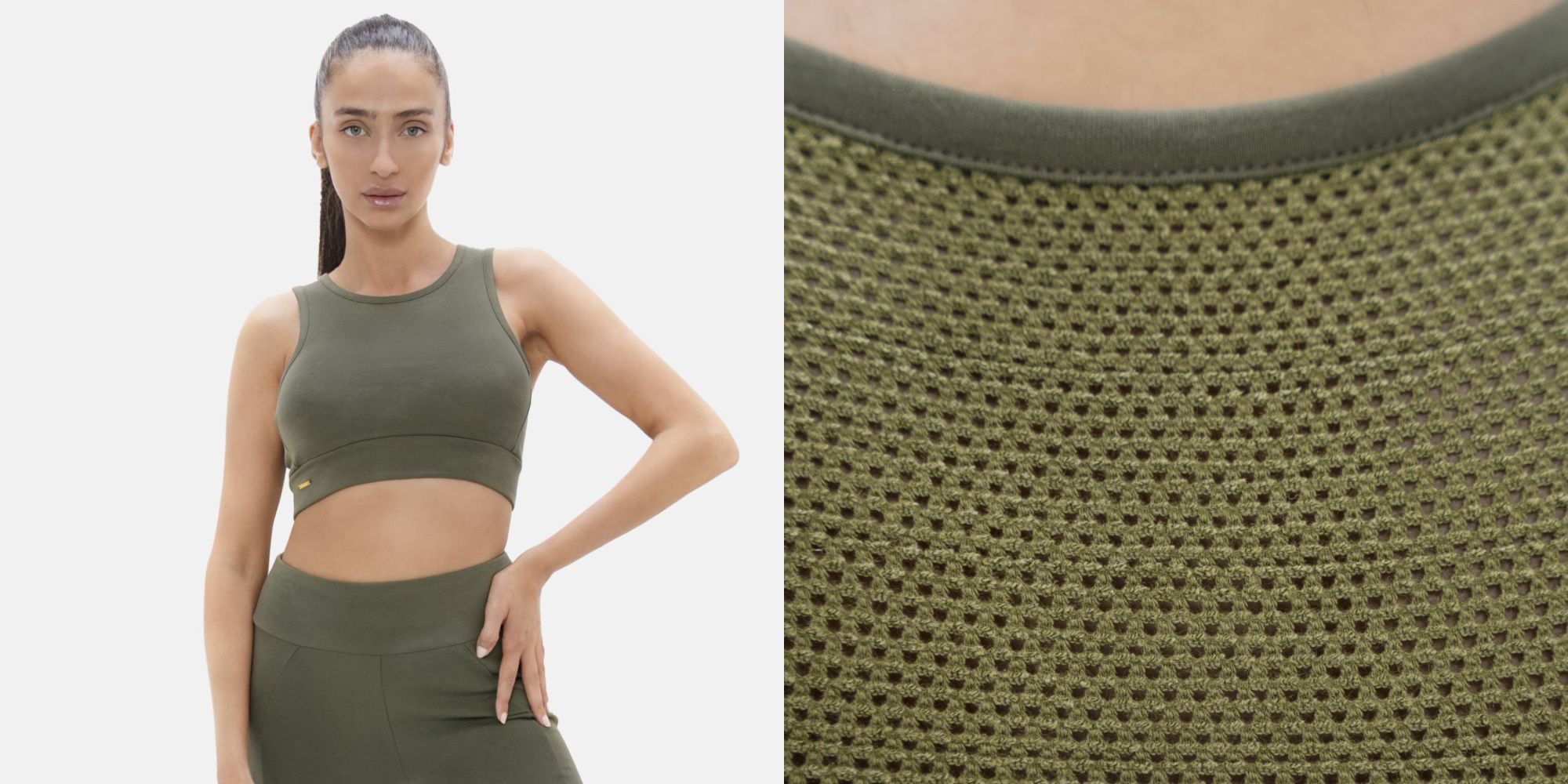 Made with a fine finish and gentle fabric to support your active, conscious, and healthy lifestyle, this breathable PYRATEX® sports bra will become an activewear staple.