This is a sponsored article about a brand that was independently assessed by our rigorous ratings system. We're proud to only collaborate with "Good" and "Great" rated brands. Learn more.
Committed to circularity and conscious design, Minimalist is turning heads with its luxurious ready-to-wear styles.
A 'Good' brand designed to close the loop
The rise of minimalist fashion has coincided with circularity and sustainability becoming buzzwords in the industry. But some innovative brands are building their businesses from the ground up to counter the disposable consumerist narrative. New York-based brand Minimalist is one such label, propelling the ready-to-wear fashion space away from the linear take-make-waste model and towards closing the loop.
Minimalist is a curated collection of women's ready-to-wear, defined by a commitment to circularity and purity of design.
An antidote to fast fashion
Tamara Davydova launched Minimalist in February of 2021 with the core mission of creating clothes that maximise purpose in a woman's wardrobe while minimising impact on the planet.
Circular fashion
Minimalist is committed to a circular business model. This means that rather than following the typical linear take-make-waste path, the intentional process of closing the loop is designed into the garments from the start. Minimalist's philosophy is anchored in creating luxury garments from carefully sourced materials with the goal of avoiding landfill through fibre-to-fibre recyclability or resale. It permeates every aspect of design, from fabrics to trims to packaging.
The brand incorporates only certified fabrics and trims, or "ingredients", as Davydova calls them, into its garments. They include European viscose satin containing ECOVERO™ fibres, biodegradable TENCEL™ jersey made from plant-based raw material, velour crafted from organic cotton, and Japanese organic cotton and denim.
Versatile design
Minimalist design is all about paring back fashion to create the kinds of garments you'll want to wear again and again, that are easily dressed up or down, and that can fit into your existing wardrobe with ease. This style is proven to reduce decision fatigue and boost satisfaction with getting dressed each day. And by investing in high-quality, long-lasting garments to see you through life seasons to come, the impact of your wardrobe on the planet is greatly reduced.
By focusing on more responsible materials and incorporating single-material design, Davydova has also designed the collection with a closed-loop circular future in mind. And thanks to the quality, you can opt to resell them to extend their life before they are responsibly fibre-to-fibre recycled.
About Tamara Davydova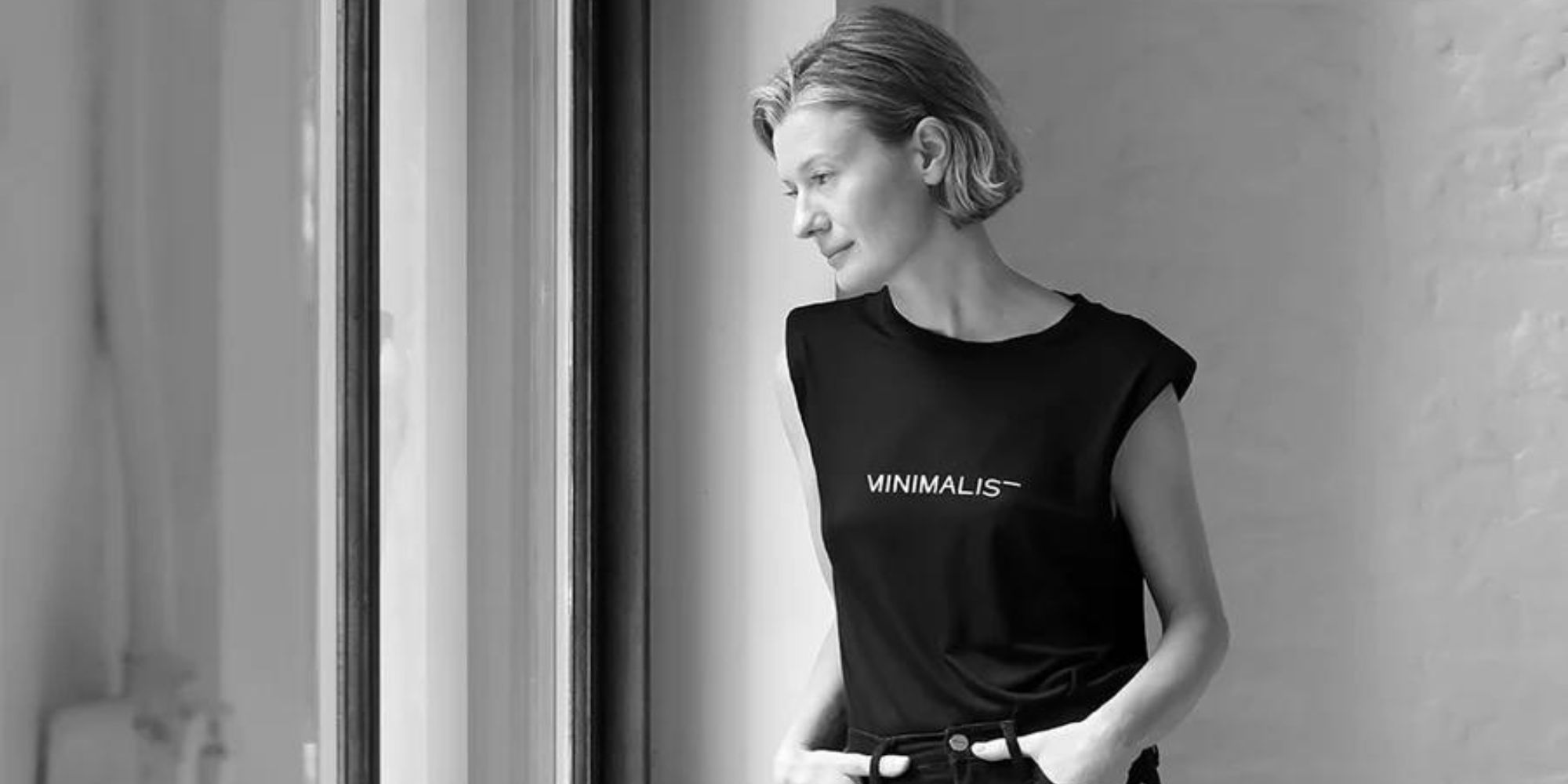 Tamara Davydova was born in Kyiv, Ukraine. In the mid-nineties, she moved to New York City to study at the Parsons School of Design at the height of minimalist fashion. She has worked alongside designers, including Michael Kors and Monique Lhuillier, throughout her 20-year career.
In 2020, she enrolled in the Fashion Institute of Technology's Sustainable Design Entrepreneurs and Harvard Business School's Sustainable Business Strategy programs.
Our 10 favourites from the ready-to-wear collection
All of Minimalist's ready-to-wear garments are designed for circularity and responsibly made from lower-impact fabrics and trims, produced entirely in New York City's garment centre in an effort to support local factories. Here are our 10 favourites from her current collection, and keep an eye out for Collection 3 in February 2023.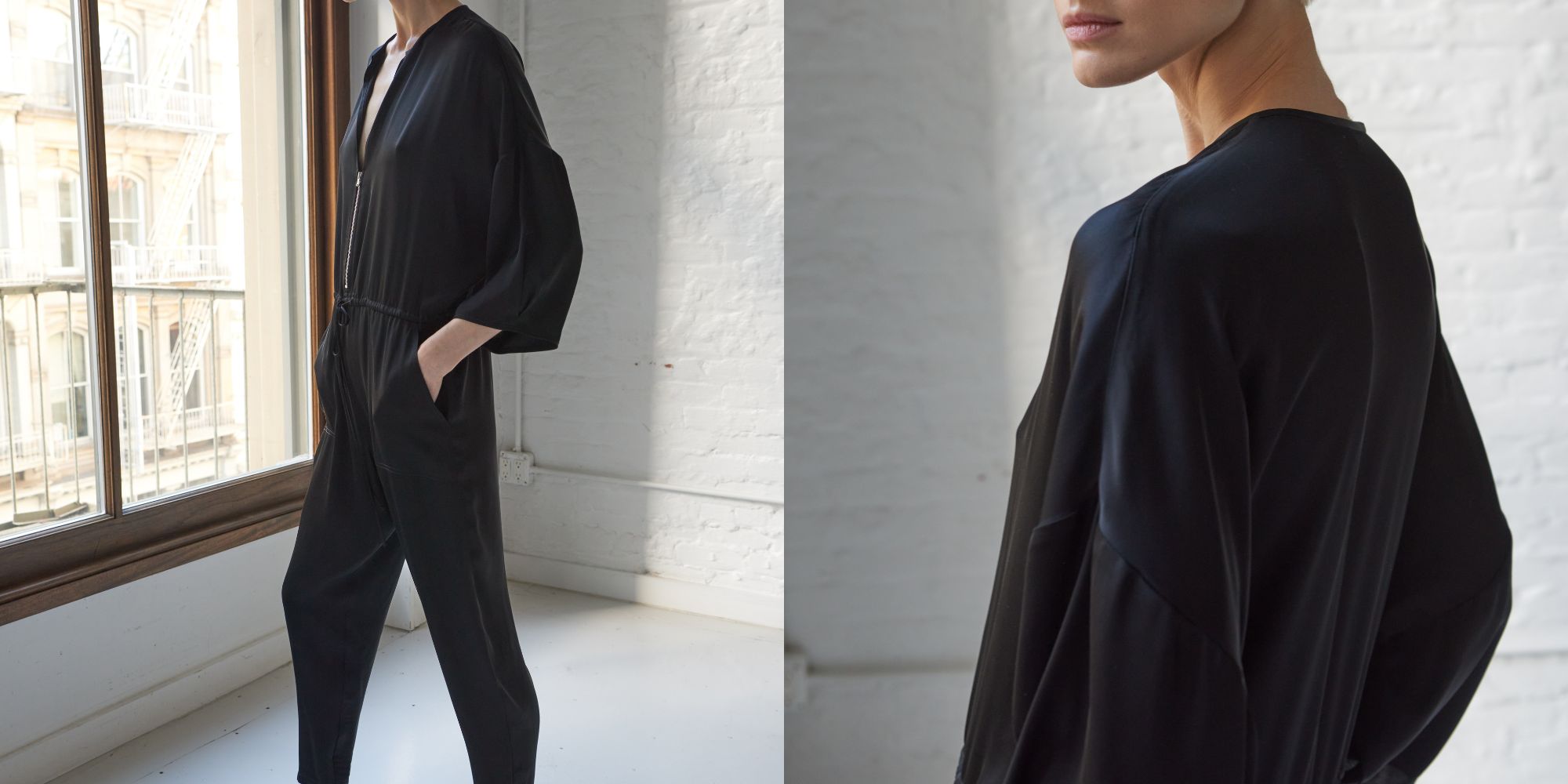 Kimono sleeve jumpsuit produced with a luminous polished viscose satin. Featuring an easy fit, an adjustable drawstring at the waist, pockets, and a CF zipper.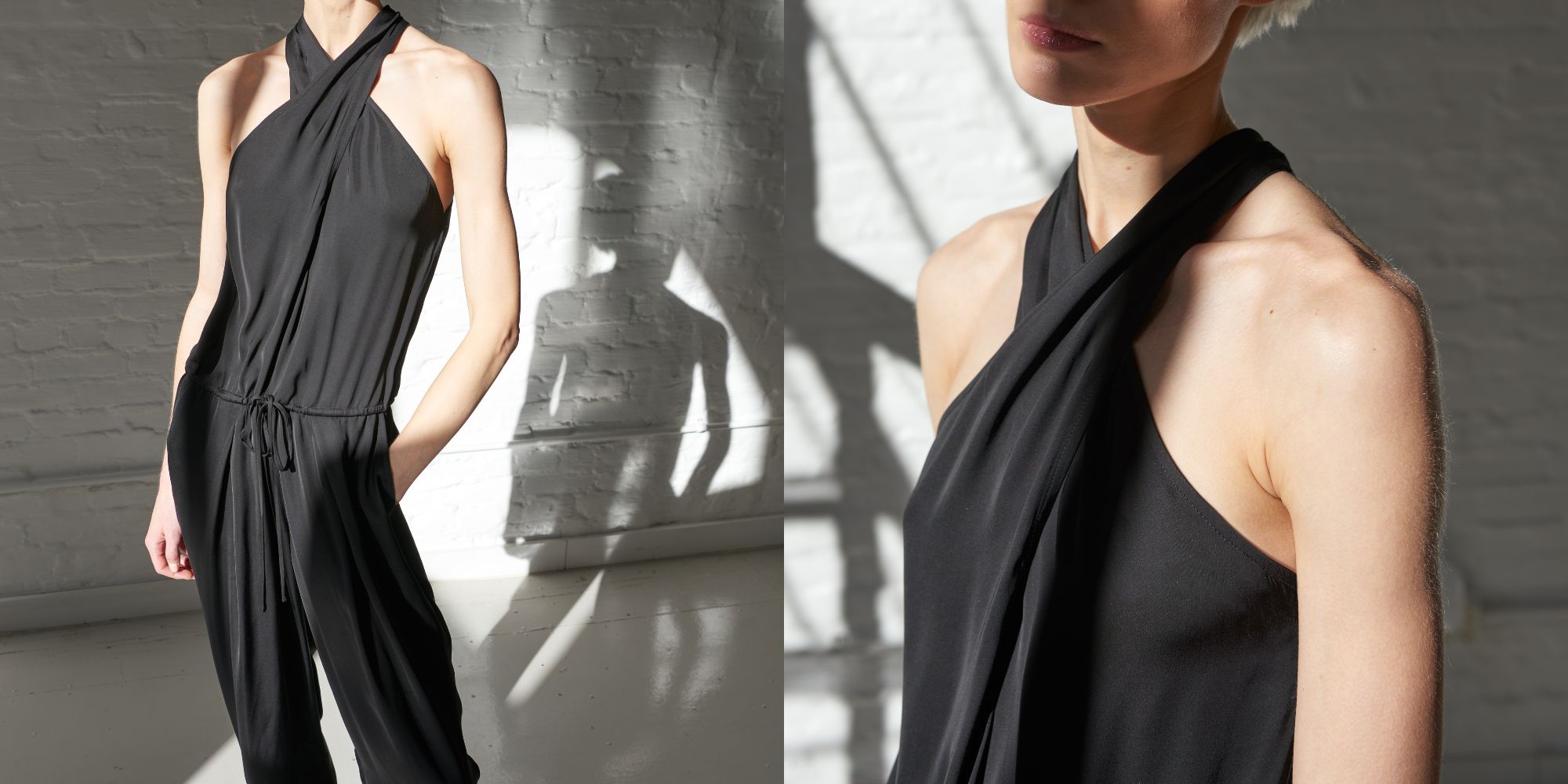 Halter neck jumpsuit produced with a sustainably sourced viscose satin. Adjustable at the waist with an easy back zip closure.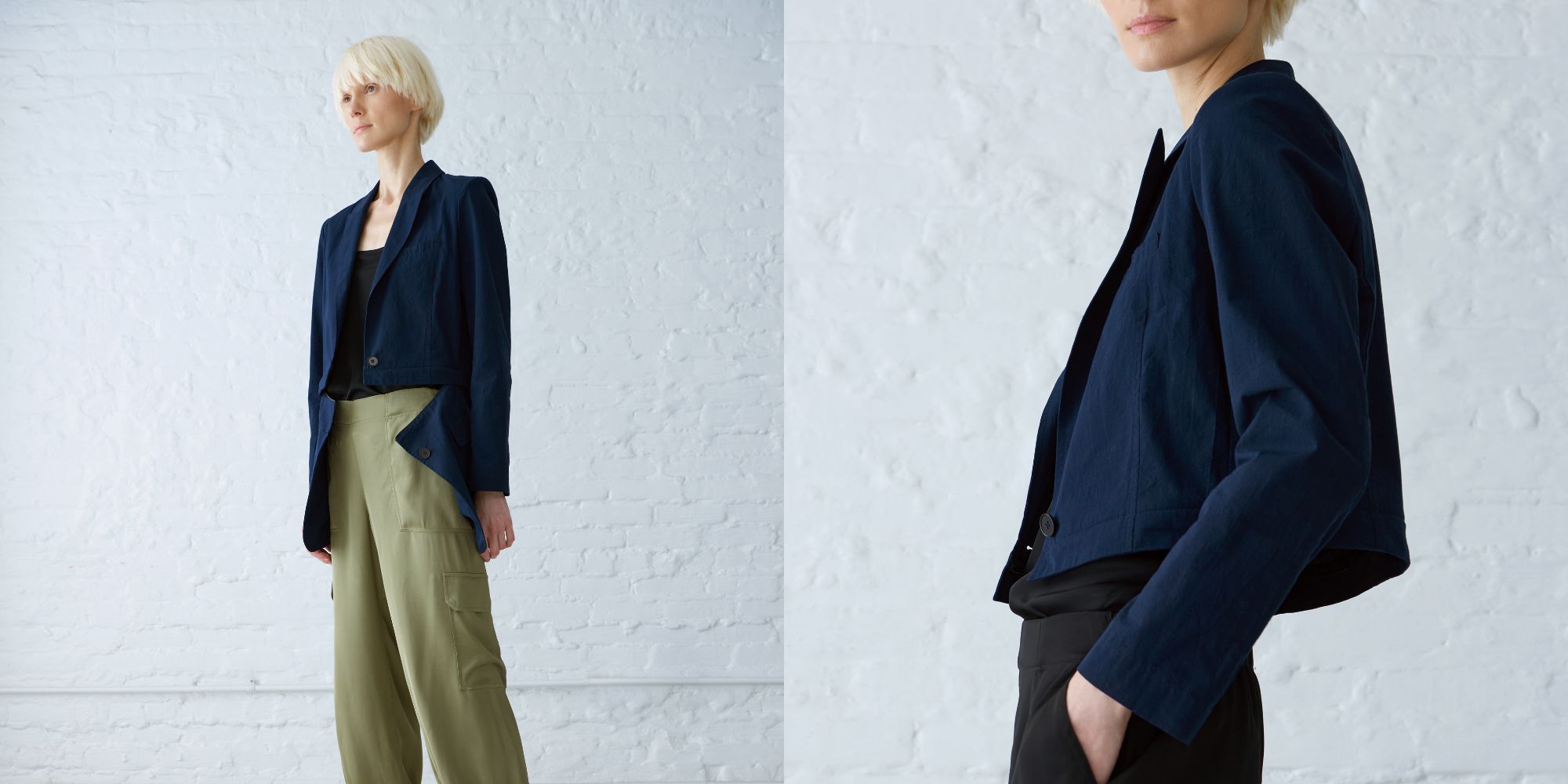 Lightweight Japanese textured cotton convertible blazer made with organic cotton yarn. Featuring a convertible zipper detail—the jacket can be worn cropped or full length.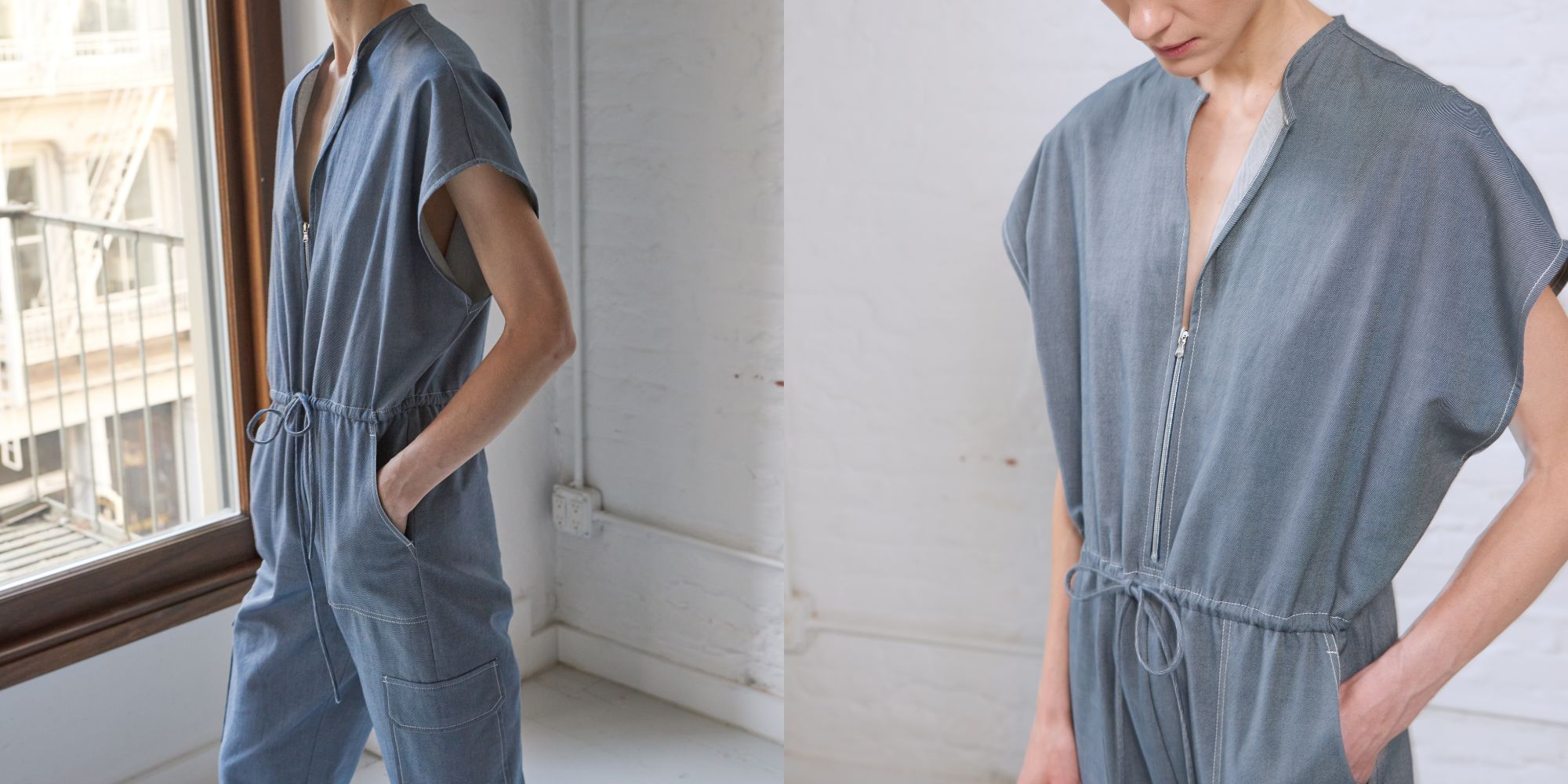 Soft, lightweight Japanese denim jumpsuit made with organic cotton yarn. Featuring an easy fit, an adjustable drawstring at the waist, a contrast topstitch, cargo pockets, and a CF zipper.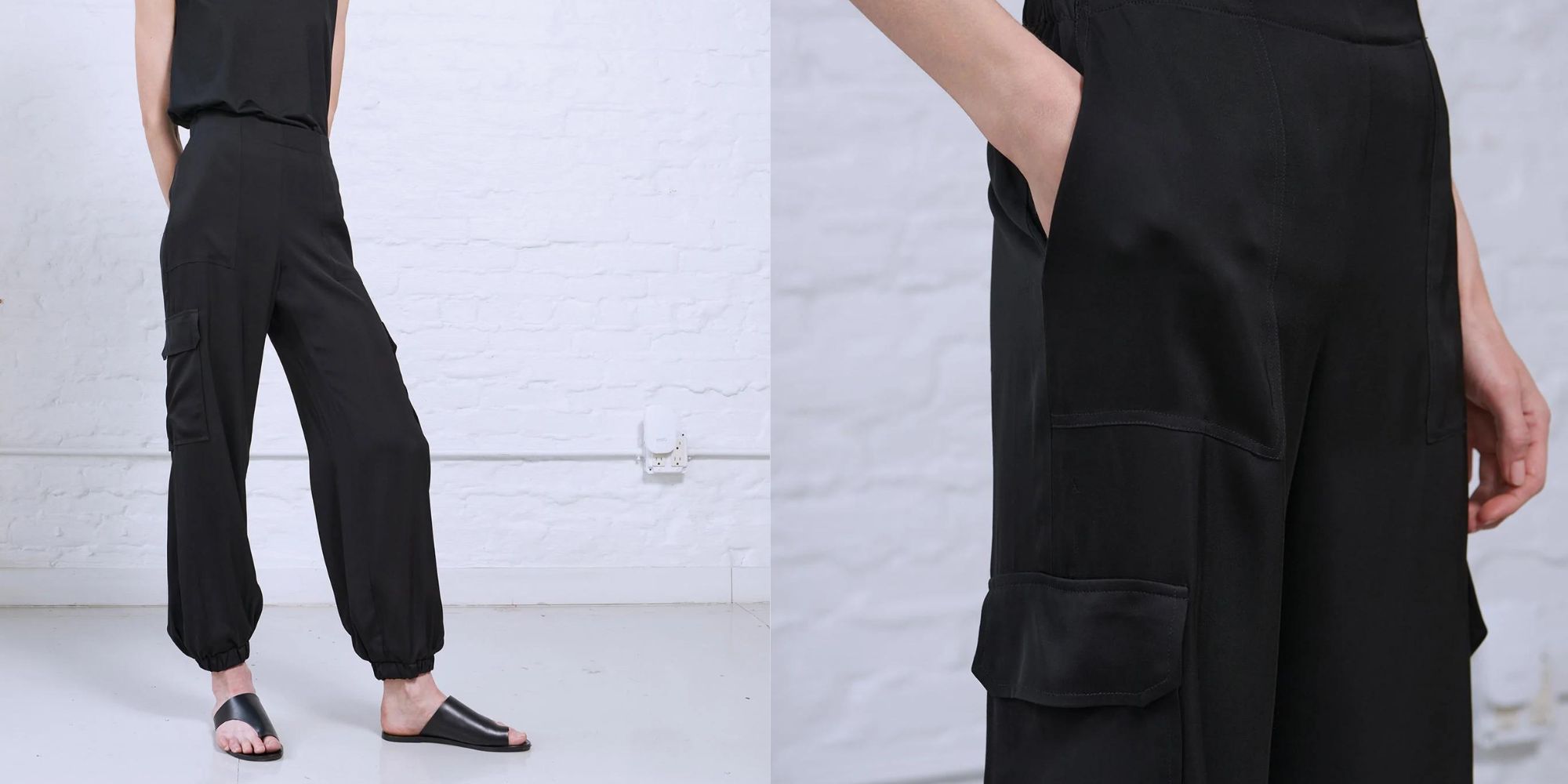 The cargo pocket pants are produced with high-quality viscose satin. Featuring an easy fit, elastic at the back waist, and cuffs.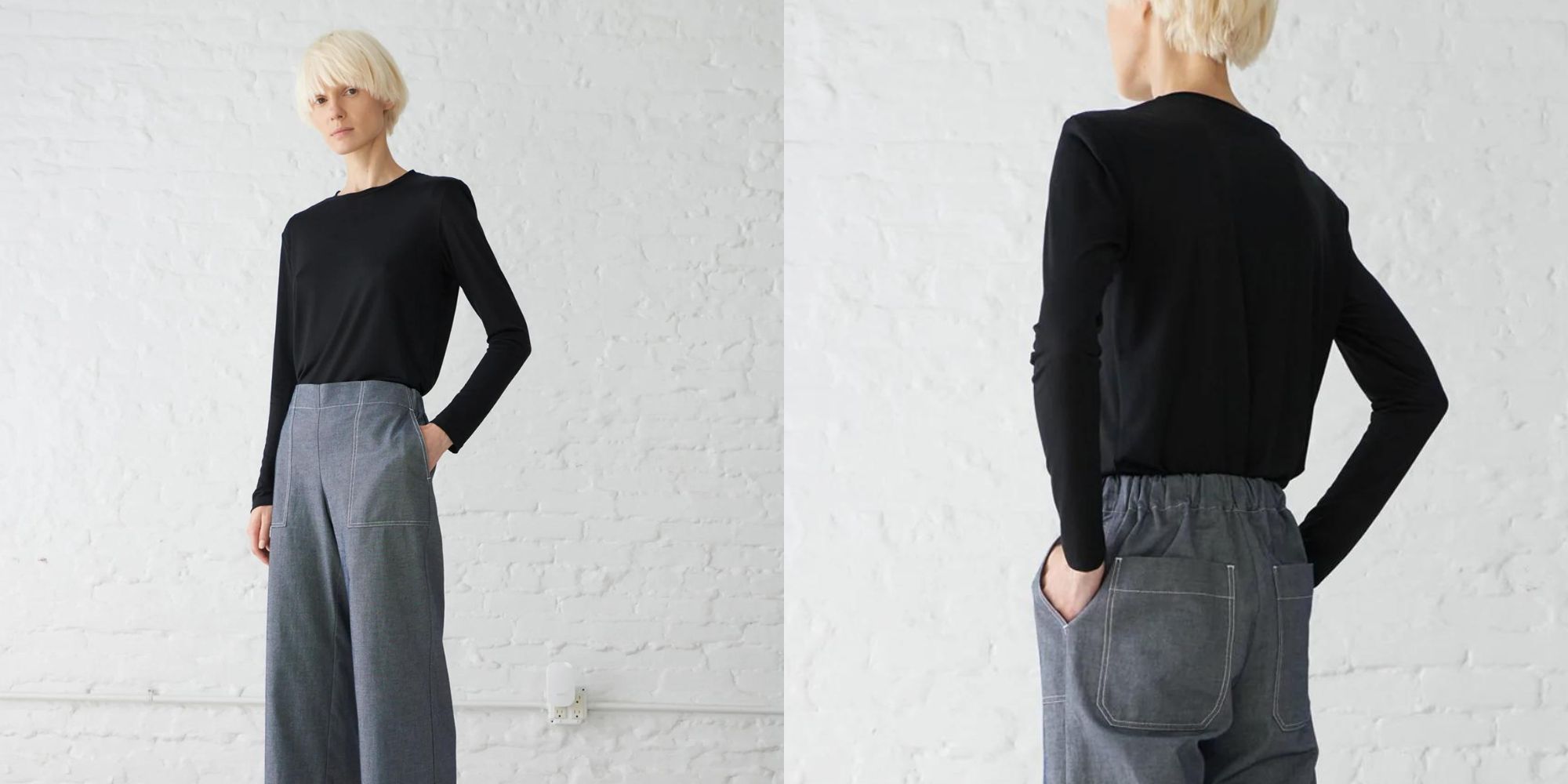 Long sleeve top made with an airy, delicate interlock jersey. The elegant drape and natural fluid movement are achieved with the TENCEL™ Lyocell fabric.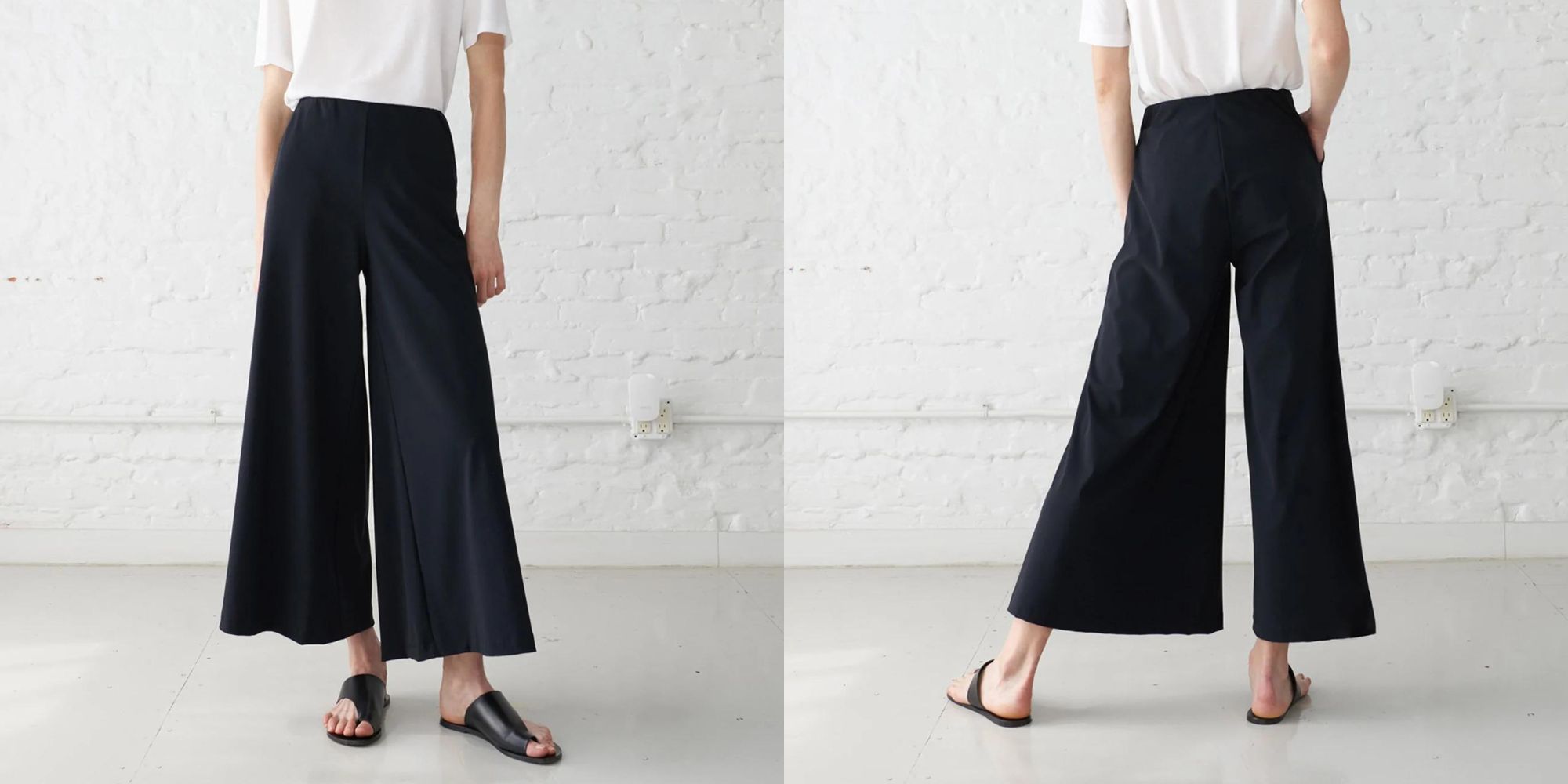 Cropped palazzo pants made with Italian recycled jersey. Comfortable and polished, featuring organic elastic at the inside waist.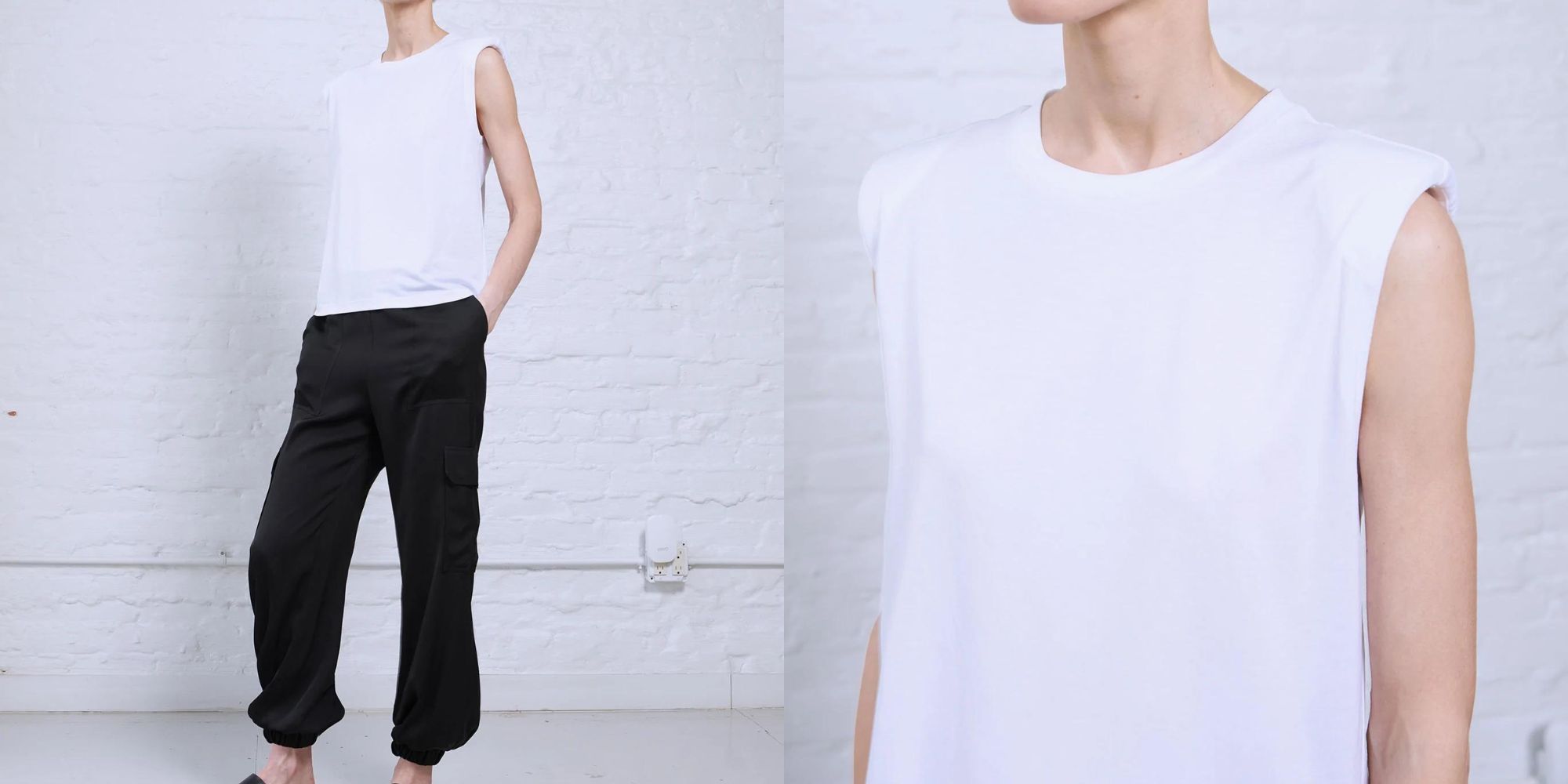 Sleeveless tee made with the brand's airy, delicate interlock jersey, achieving a draping and fluid look thanks to the use of TENCEL™ Lyocell. Also features shoulder pads.
Convertible tie-neck blouse produced with a luminous viscose satin. Featuring an easy fit, a removable tie, and high-low hem detail with side slits.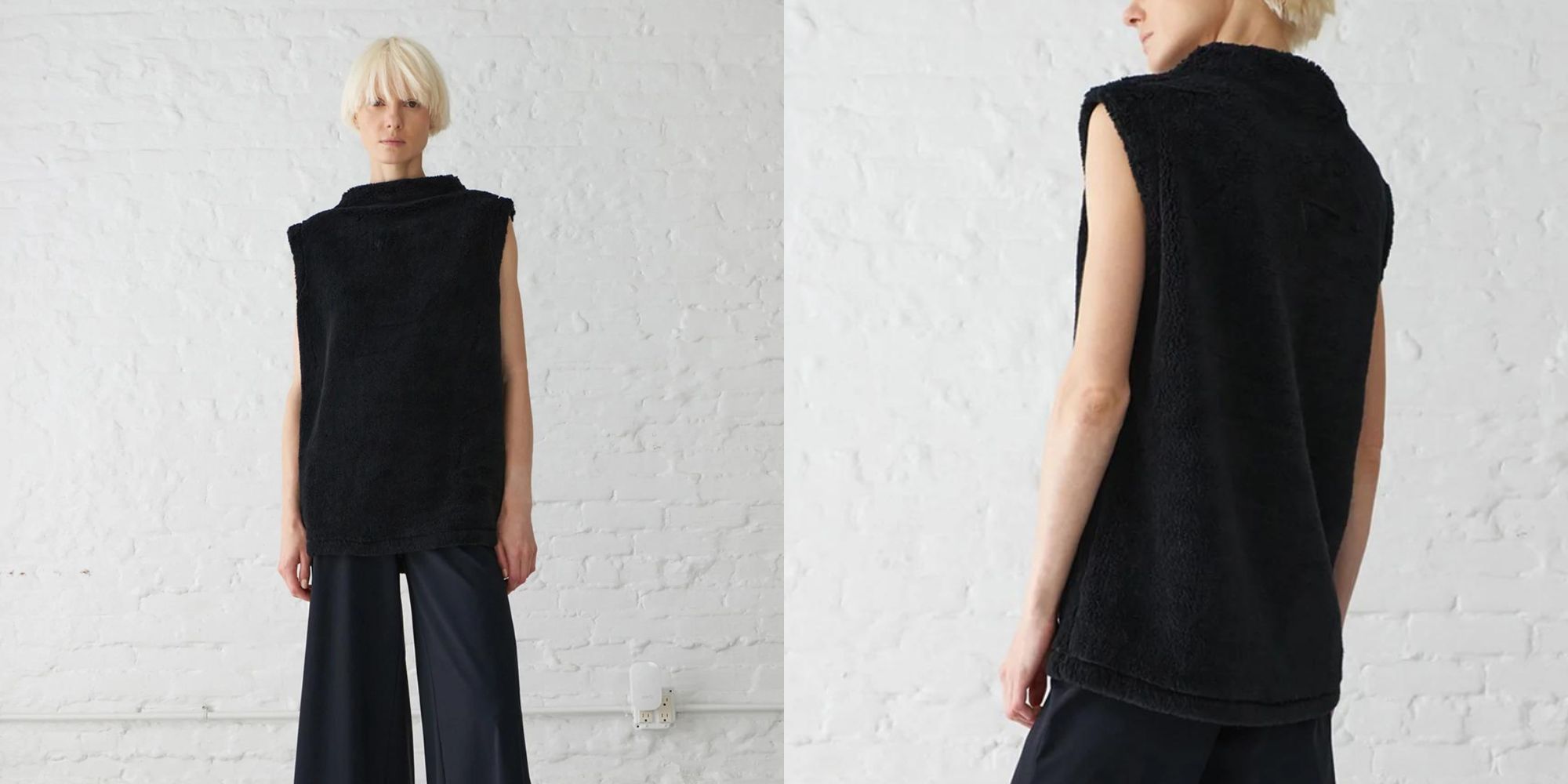 Elegant pullover vest made with organic cotton yarn and a natural finish to create an extra soft texture. Also features pockets.