This is a sponsored article about a brand that was independently assessed by our rigorous ratings system. We're proud to only collaborate with "Good" and "Great" rated brands. Learn more.
The word "timeless" is used a lot in the sustainable fashion industry, and for good reason—one of the core principles of the concept of sustainability is just that, the ability to be sustained. In other words, one of the best things we can do as conscious consumers is invest in products that we know will last a long time. Ones that we are sure to wear season after season, for many years to come. This is the founding principle behind Danish brand Le Pirol, that designs locally-made Nordic-style essential knitwear. This 'Great' brand—and its timeless products—are worth sticking around for.
Meet Morten Underbjerg. This Danish fashion designer has more than 10 years of experience both at home and abroad, and is a graduate with an MA from the Royal College of Art in London. He was right in the nitty gritty of the conventional fashion industry for a long time, and he witnessed firsthand just how badly things need to change.
After many years of experience in the fashion industry, we made the decision that now things had to be done completely differently and with a clear conscience.
Morten is motivated by caring for the planet and the people on it. Coming from a background in clothing where the collections are many, and where uselessness is hailed as creative, innovative, and exciting, he completely flipped the script by spearheading a brand that values long-wearing, quality garments.
The design principles
Le Pirol consists of styles which are all created based on the brand's three basic principles: Local production, organic wool, and timeless design. Let's dig a little deeper into these three key areas of importance for the Nordic brand.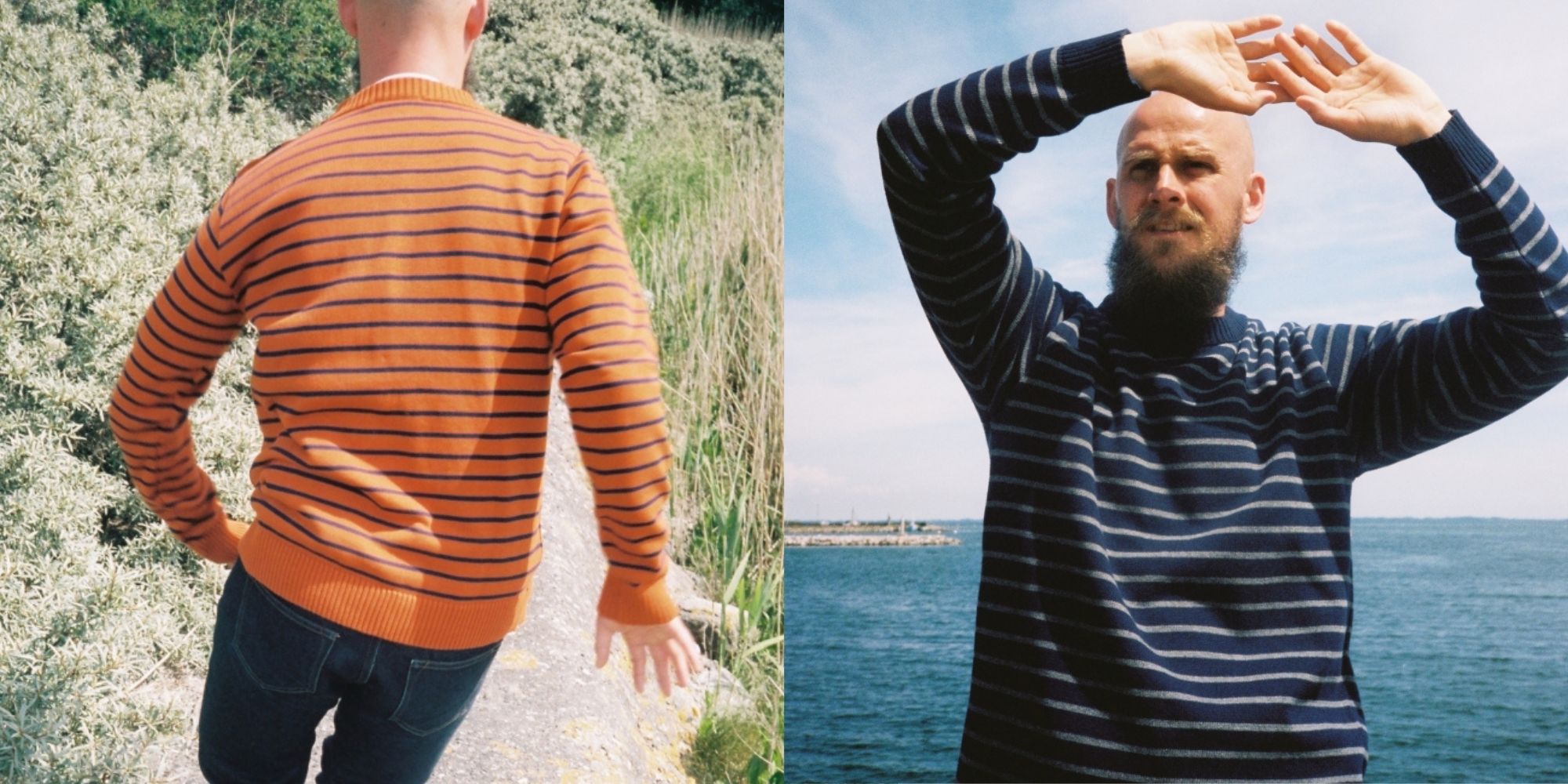 Local production
Le Pirol's range is entirely designed and produced locally in Denmark. The brand recognises the importance of transparency, and one of its main goals is a short supply chain. It produces its timeless designs in one of the only knit production companies that are left in Denmark, which has been in the industry for over 60 years. This level of craftsmanship means the products are thoughtfully designed and made with sustainability in mind—just like they used to be before the era of fast fashion.
Organic wool
GOTS certified organic wool makes up the majority of the products on Le Pirol's website. The wool is naturally biodegradable, stain resistant, and renewable. The brand states that it uses wool from non-mulesed sheep, which means animal welfare is taken into account. "We are not perfect," says Morten, "but we do our best to make a difference." For the vegans out there, it also has a 100% GOTS certified organic cotton range!
Timeless design
By focusing on timelessness in the designs, Le Pirol is doing one of the best things it can for the environment—keeping products out of landfill and in our closets. Morten says that "we love style and fashion, but our vision is to minimize the imprint we make on our environment." When you are based in a country as beautiful as Denmark, it's no surprise you want to do your part to protect it! One of Merton's biggest points of pride is that he designs clothes that are made to last a long time, which we love.
Our favourite essential knits
So, what can you look forward to in the range? Here's a few of our favourite products.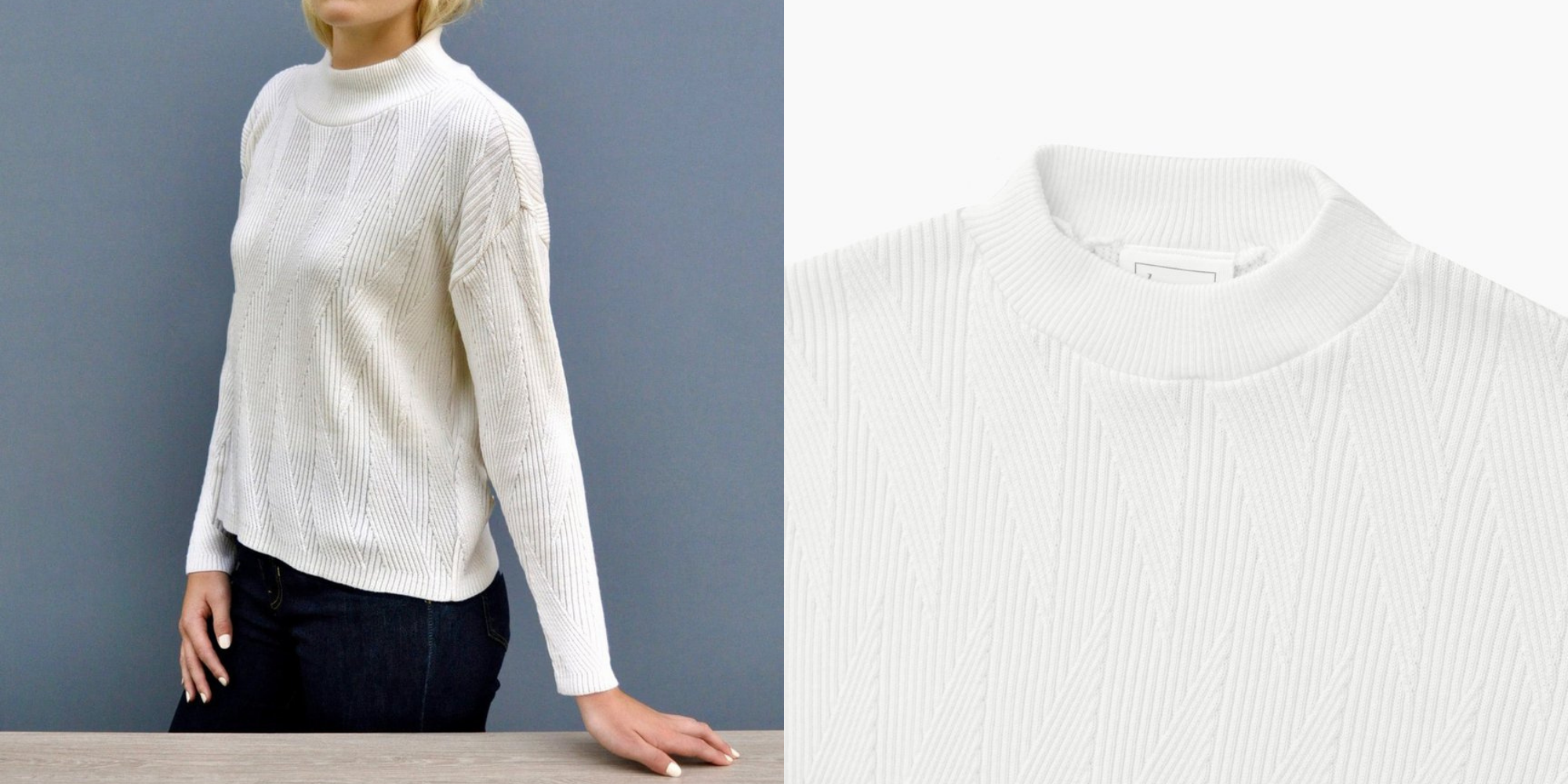 This Merino wool slightly oversized number is the brand's best selling jumper, and no wonder! It is trendy, elegant, and an all-round piece you can pair with just about anything. It also comes in sunshine yellow for those who like to live life on the colourful side.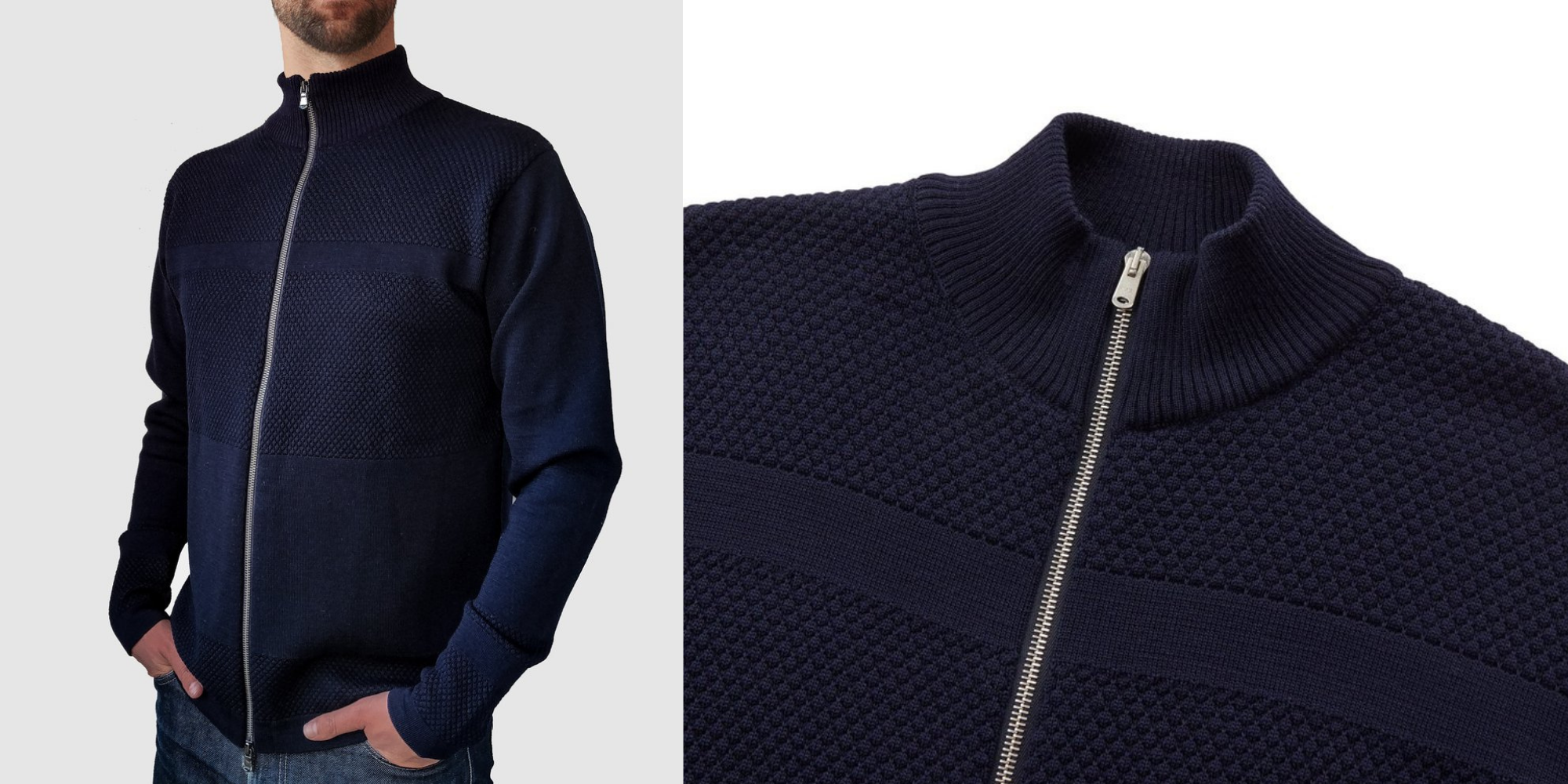 Modernised sailor look made with the Fisherman knit technique dating back to the 1930's. 2-way zip closure. A classic navy colour that is flattering on everyone. What's not to love?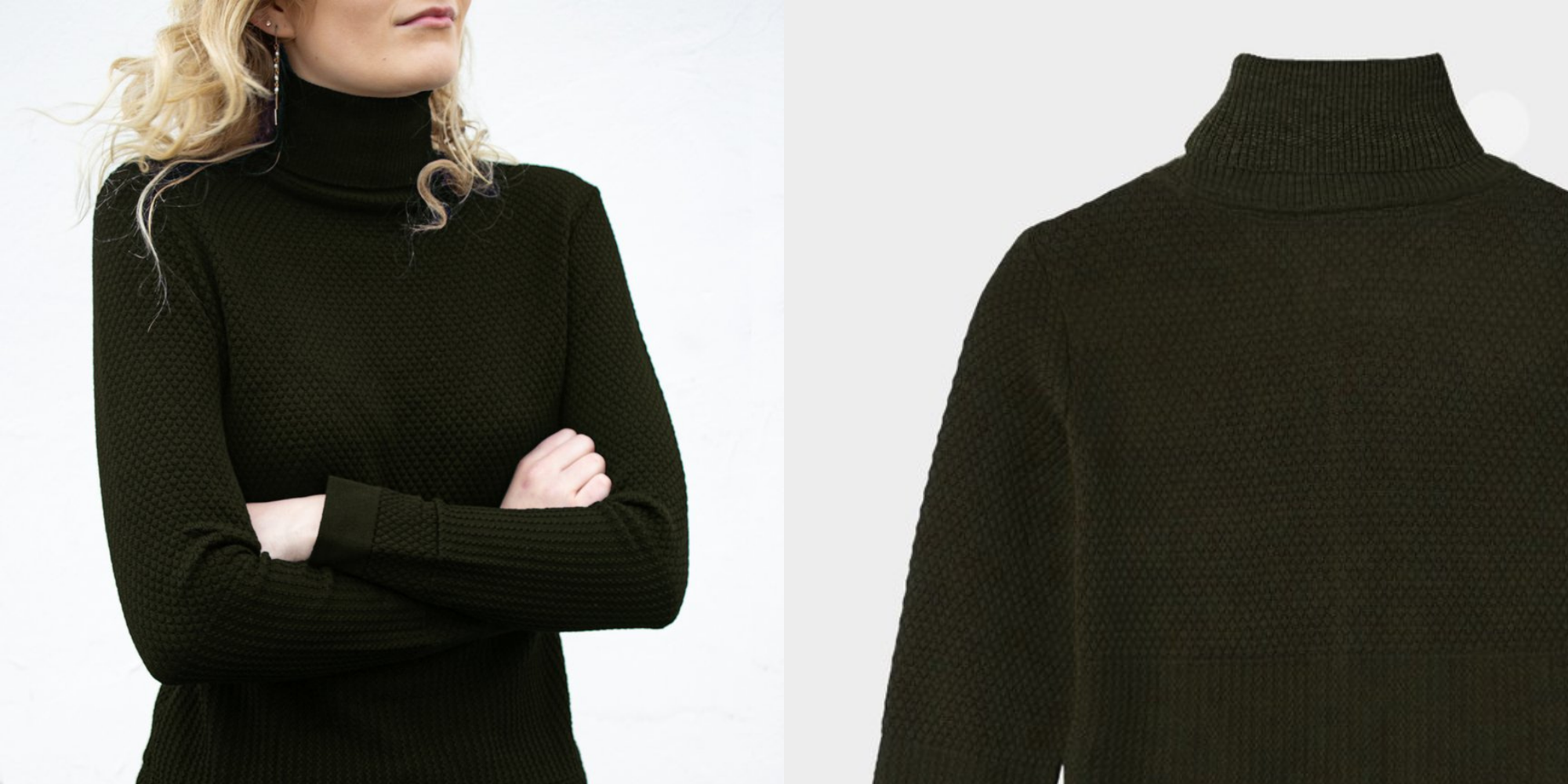 This classic turtleneck is made, like all of the brand's range, with 100% GOTS certified material. The extra fine Merino wool is soft and luxurious, and the contemporary yet ageless look combined with the high quality means you can wear it for years and still look as stylish as the day you bought it!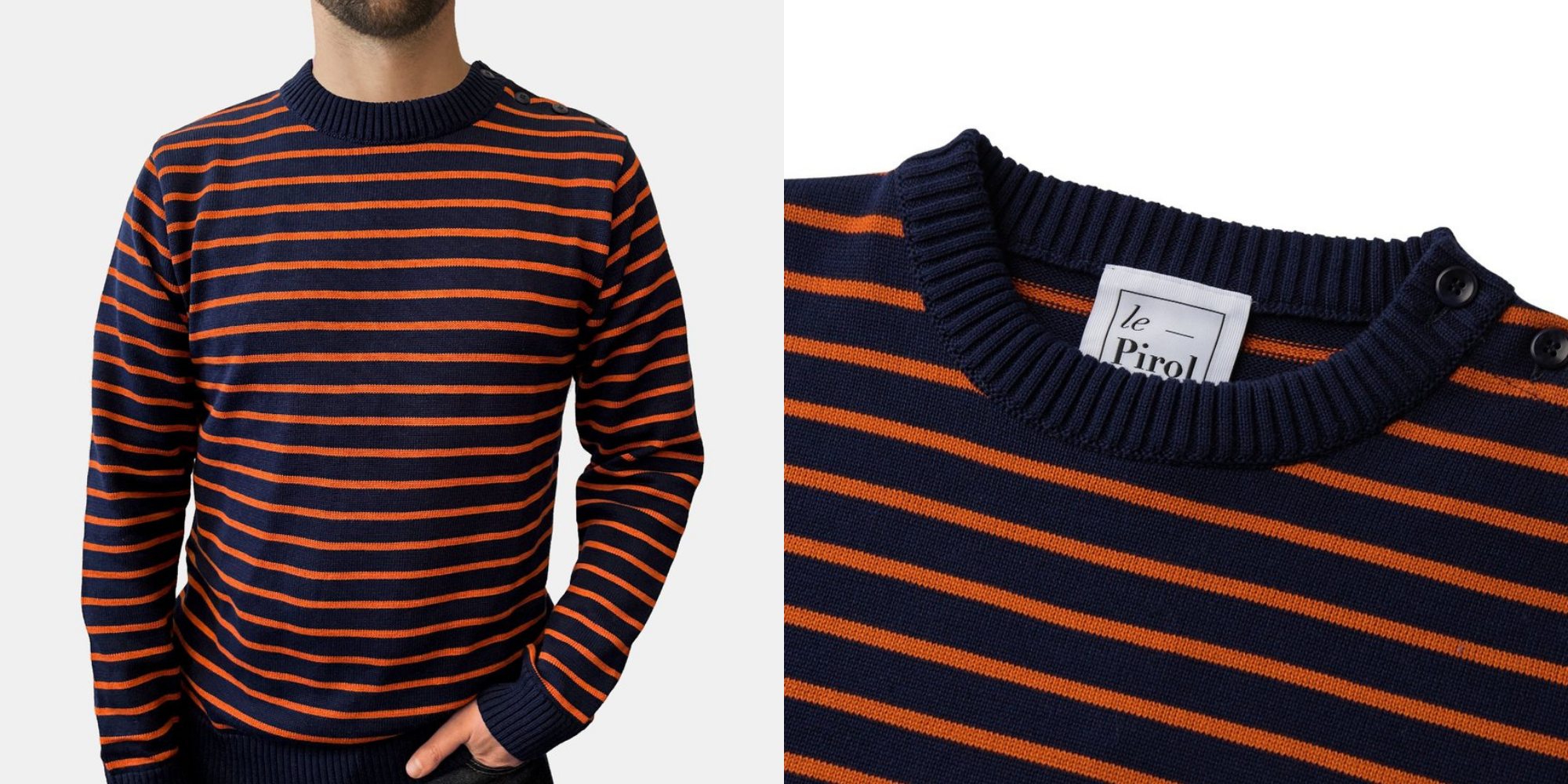 And now for some colour for the men! If muted neutrals aren't your style, this bright striped heritage knit jumper in soft organic cotton might be. How about a little product trivia? "Danish seamen started wearing the jumper in the 1910s and the first sources show that it was primarily seamen by the west coast." How cool is that?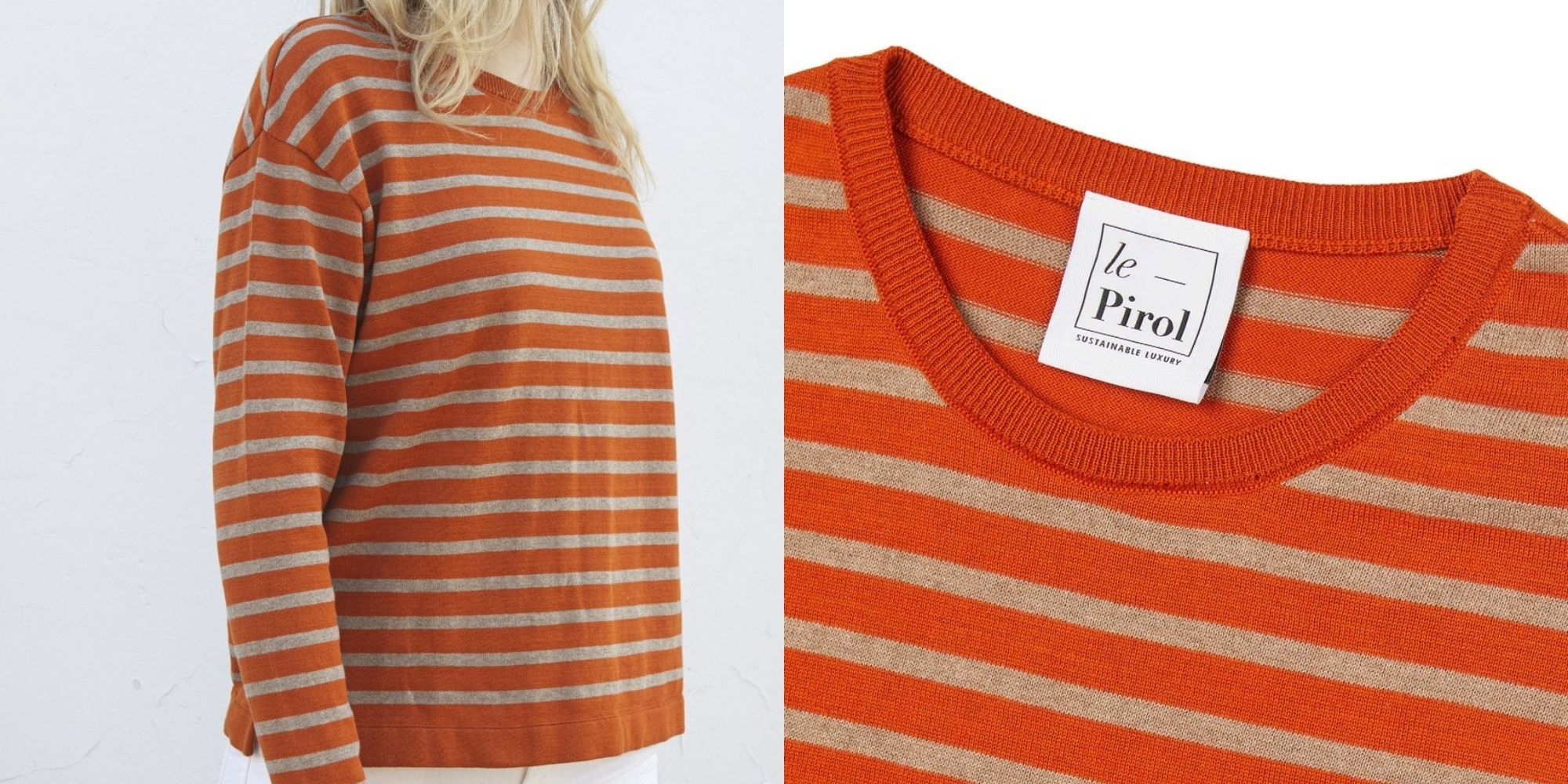 We love the loose, boxy fit of this contemporary Nordic striped jumper. Made from 100% organic cotton, so you can feel 100% good about wearing it.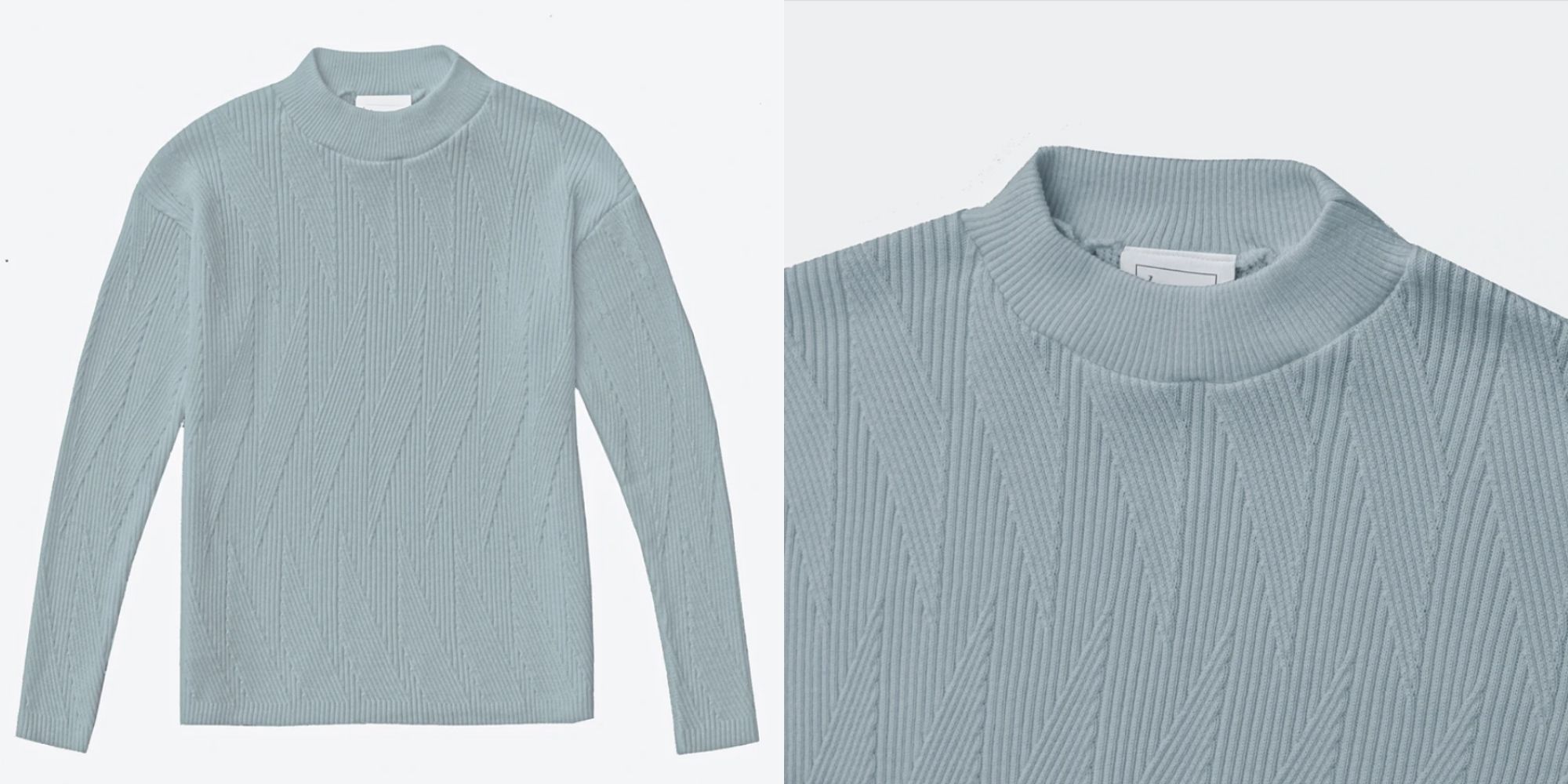 Perfect for a spring palette, this new light blue jumper is knitted in a fine luxurious Organic Merino Wool yarn.
How cute is this Nordic-style navy and white striped sweater dress? This one is made from 100% GOTS certified organic cotton, and is designed to sit elegantly on the body. For a bit of extra cute, "the stripes are inspired by beach shells and the night sky."