How ethical are the major sportswear brands? Sadly, none of them made it to the top of our ratings. Read the article to find out how each of the biggest activewear brands score—and where to find some better alternatives.
Big brands, little positive impact
Qatar's World Cup is just a few weeks away now, and for months, experts have been exposing the dangerous environmental and human impacts of one of the most lucrative events on the planet.
As usual with these competitions, major sportswear brands will be sponsoring the event (Adidas is one of the World Cups' partners), making the national teams' kits (to name a few: Australia, France, and England are sponsored by Nike, Costa Rica's jerseys are made by New Balance, Ghana and Morocco's s by Puma, Germany and Mexico's by Adidas), or just gearing up for a renewed global interest in football, and sports of all kinds.
So it's also worth asking, what about the impacts of these major sportswear brands, which many of us wear in our everyday routine, too?
Today, we're diving a little deeper to help you see what's really happening with these major sportswear brands. Here's what we found: many of these brands use materials that can be harmful to the environment, and few of these sportswear giants have been free of labour scandals in the last decade.
Keep reading to find out how the major sportswear brands rate for people, the planet, and animals.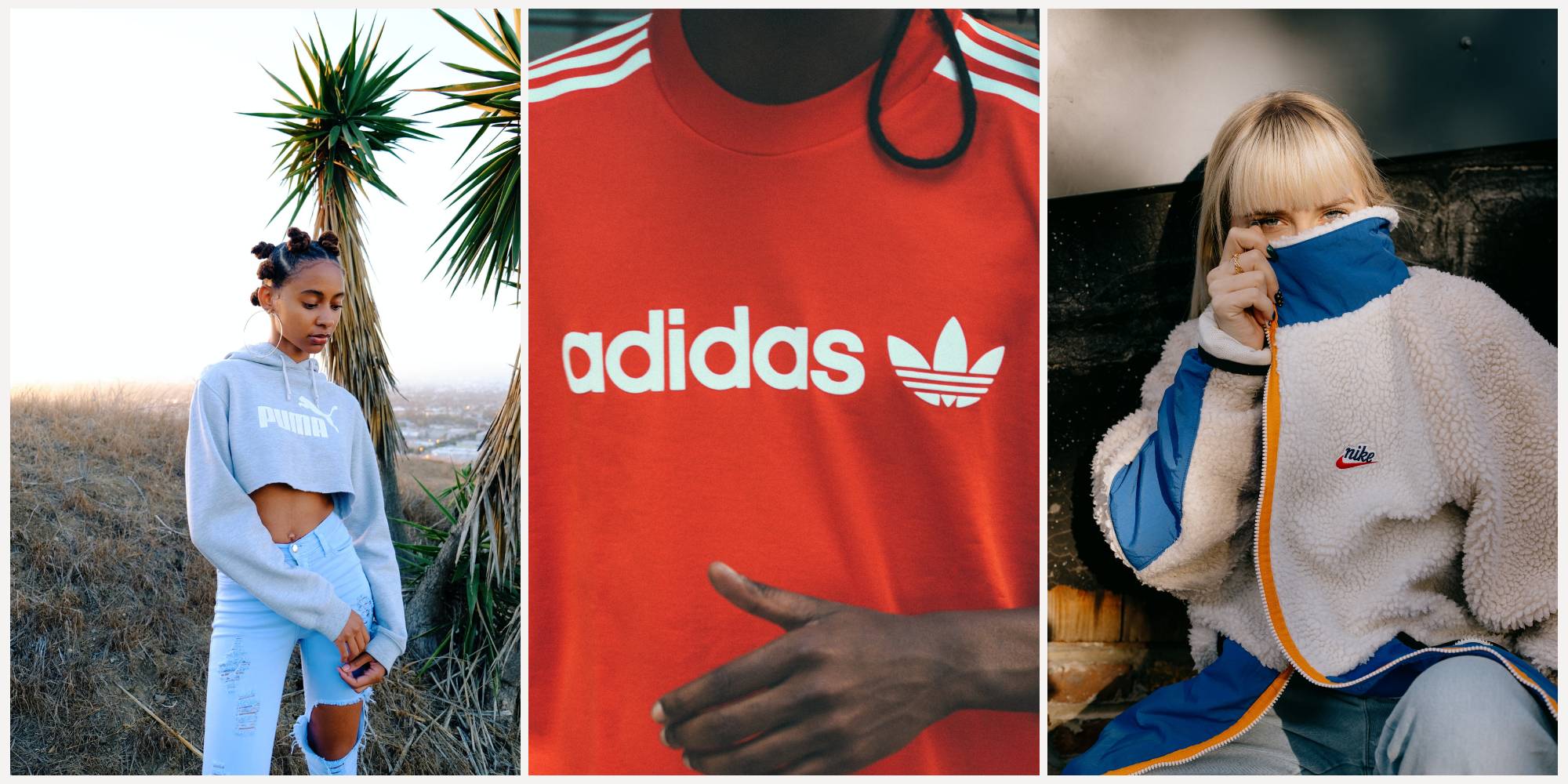 How the major sportswear brands rate for people, the planet, and animals