Our editors curate highly rated brands that are first assessed by our rigorous ratings system. Buying through our links may earn us a commission—supporting the work we do. Learn more.
Nike still has a way to go on the ethics and sustainability front with a score of "It's a Start" overall. Here's why the conscious consumer is better looking elsewhere for their active wear fix, and some better brands making Nike alternatives.
Nike not quite there
Even if you weren't around in the 1990s, you've likely heard about Nike's sweatshop scandals. Since then, the brand has worked hard to transform its tarnished image. So, what's the impact of Lebron James and Cristiano Ronaldo's sponsor on the planet, people, and animals today? And most importantly, what ethical and sustainable alternatives to Nike are there?
Nike has improved, but there is still a way to go. The activewear giant has made a few positive changes to its environmental practices: it is a member of the Sustainable Apparel Coalition, it uses some eco-friendly materials, including organic and recycled cotton and polyester, and has some water reduction initiatives in its supply chain. But while Nike ​​has set a science-based target to reduce greenhouse gas emissions generated from its operations and supply chain, there is no evidence it is on track to meet its target. We also found no evidence Nike has a policy to prevent deforestation in its supply chain.
When it comes to labour, the brand has been criticised for allowing its suppliers to exploit workers by paying below the minimum wage, enforcing excessive working hours, and failing to provide safe working conditions. And while we found some public information about policies to protect suppliers in its supply chain from the impacts of COVID-19, sadly, workers were left out of the picture. To make things worse, we found no evidence Nike ensures payment of a living wage in most of its supply chain.
Despite not using fur, angora, or other exotic animal hair or skin in its products, which is a step in the right direction, Nike still uses leather, wool, and down feathers without specifying sources. This lack of transparency is problematic as the welfare of animals and workers is unknown.
If you thought the 1990s sweatshop story was the last scandal involving Nike, think again. In 2018, Nike was sued by two former female employees who accused the sneaker giant of creating a culture of gender discrimination and sexual harassment. The brand says it's been focusing on female empowerment and inclusiveness in its advertising campaigns, but the women who work for Nike—from factories to headquarters—are left out of this picture. And just this year, Nike came under fire (again) after a prolific sneaker reseller was revealed to be the son of a longtime company executive. Nepotism, much?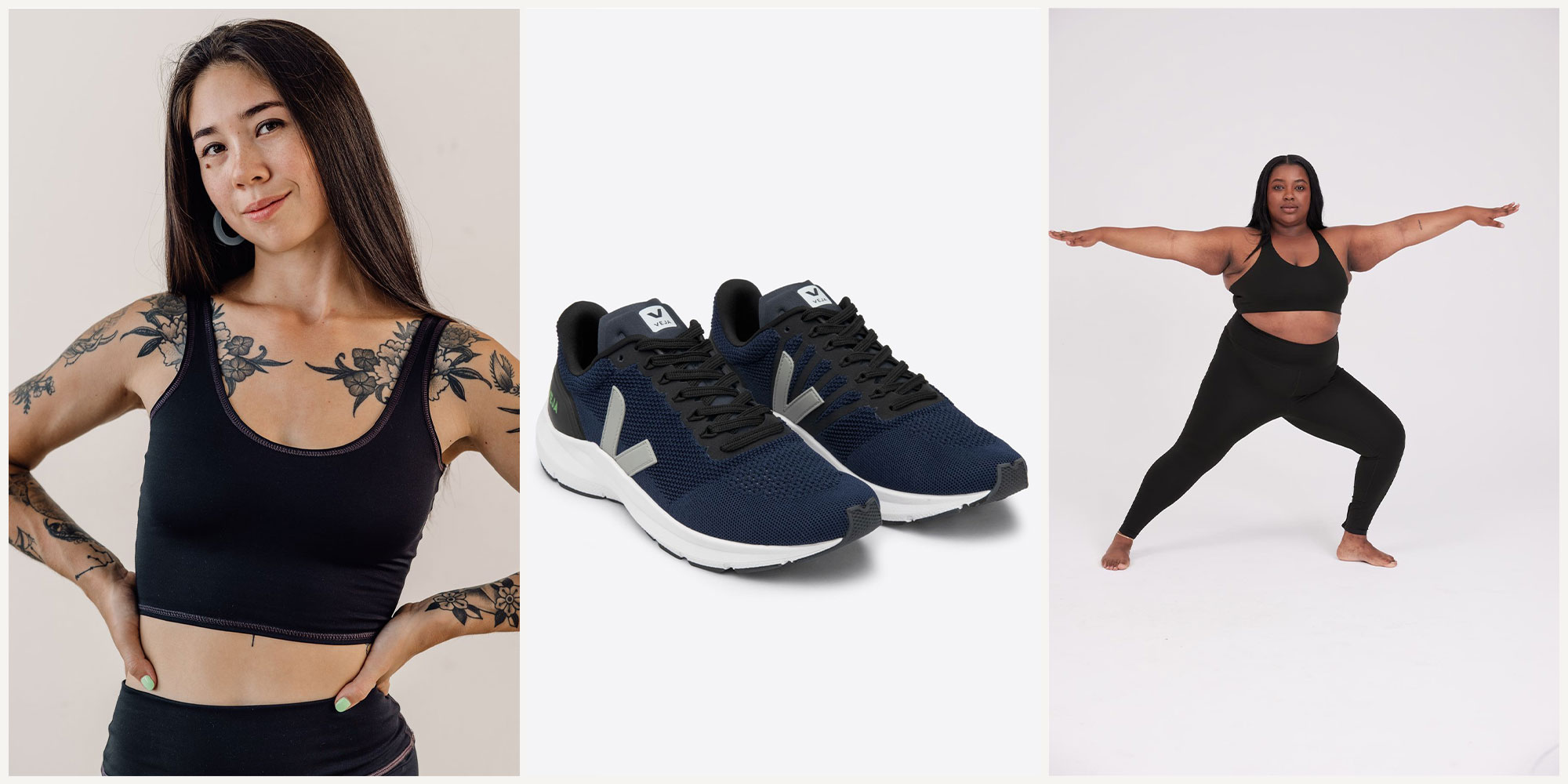 Overall, we rate Nike "It's A Start". The brand (whose annual revenue is expected to reach $44.5 billion—a 19% increase compared to 2020) has a few promising environmental measures in place. Still, it needs to do much more and make serious changes in most areas. Nike can certainly afford it.
So, if you love the Nike vibe but prefer to support "Good" or "Great" brands that are beating the sportswear giant at its own game, here are some sustainable alternatives to Nike for you.
More ethical and sustainable alternatives to Nike