This is a sponsored article about a brand that was independently assessed by our rigorous ratings system. We're proud to only collaborate with "Good" and "Great" rated brands. Learn more.
Holiday season is just around the corner, and with gatherings at home, at the office, or out on the town to celebrate, we thought we'd tap into the quality, timeless designs by Kotn for some outfit inspo.
Timeless designs that honour the makers
Impact-driven Kotn is a Canadian brand that is built on forming lasting relationships with both products and the communities behind them. Kotn creates Egyptian cotton clothes and home goods that leave a real, positive impact on the community of makers. A portion of every order is invested into the creation of jobs, infrastructure, systems, and education to alleviate poverty and create shared, sustainable growth for the communities Kotn works with.
At Kotn we create for lasting ways of life: all of our timeless designs are made to honour the people who make them and the places they're made.
Christmas and the holidays are a time of giving, so what better brand to support than one whose mission is to ensure its production gives back and fosters a sustainable future for small communities? Here's our selection of outfits from Kotn's range to rock this season and many seasons to come.
Holiday outfit ideas from Kotn's essential collections
Christmas lunch with family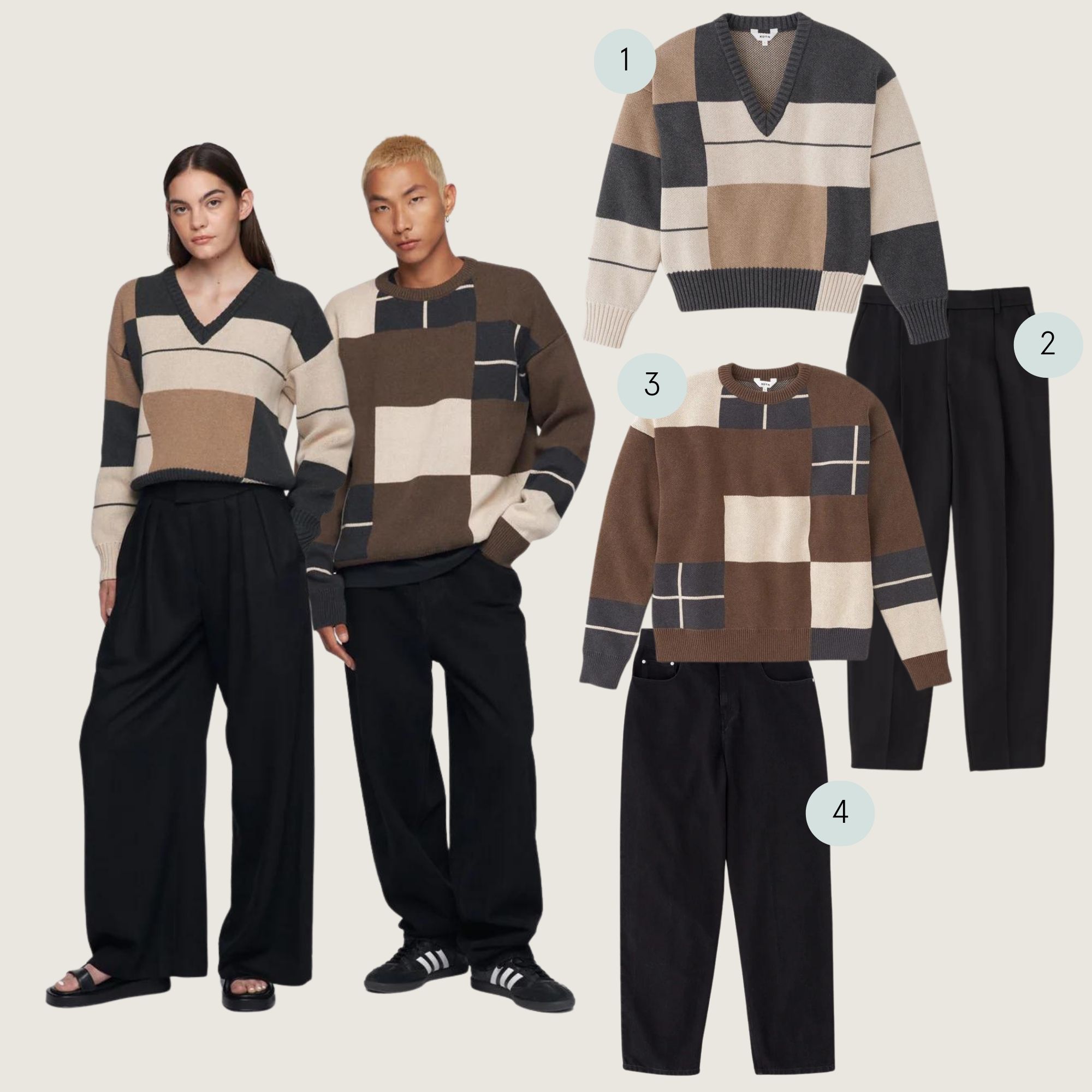 1. V-Neck Sweater 2. Slim Pleated Trouser 3. Crew Sweater 4. Unisex Antifit Denim
Ok, you don't have to go matchy-matchy, but you could. Our editors' love the geometric patterns and neutral tones on these sweaters. Made from BCI cotton, they have all the warmth and weight of wool or synthetics, with none of the plastic or itch.
Office party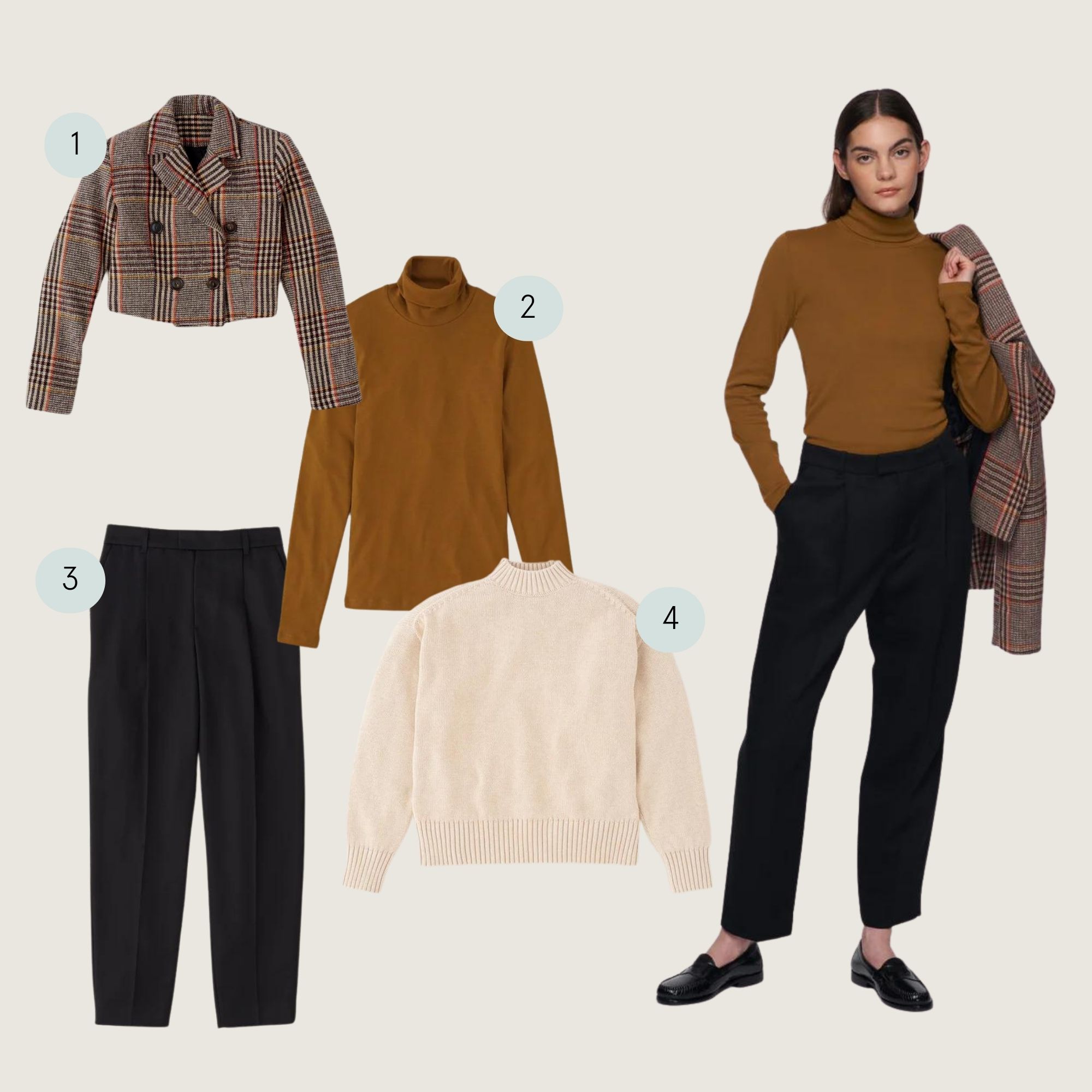 1. Cropped Jacket 2. Fitted Turtleneck 3. Slim Pleated Trouser 4. Women's Mock Neck Sweater
The cropped jacket is the star of this show: think business with some flare. It's made responsibly in Portugal in a boxy '90s style, and levels up this outfit nicely for an office party.
Aperitivo (drinks) with friends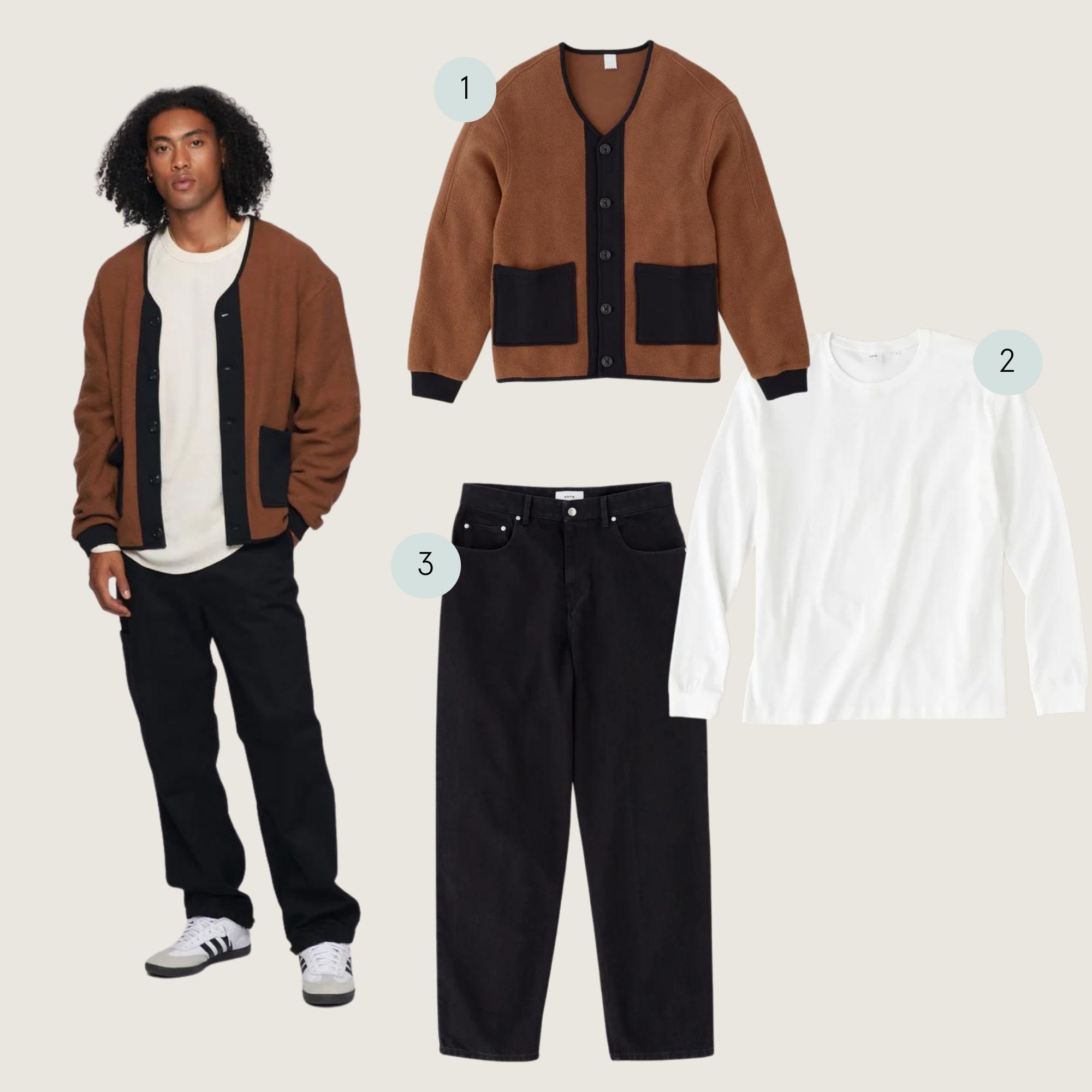 1. Unisex Reverse Fleece Cardigan 2. Men's Essential Longsleeve 3. Unisex Antifit Denim
This unisex cardigan feels as good as it looks, thanks to its fleece fabrication and sleek, contrasting finishes. Paired with a neutral thermal top and some black jeans, you've got yourself comfy-yet-cool for drinks with the gang.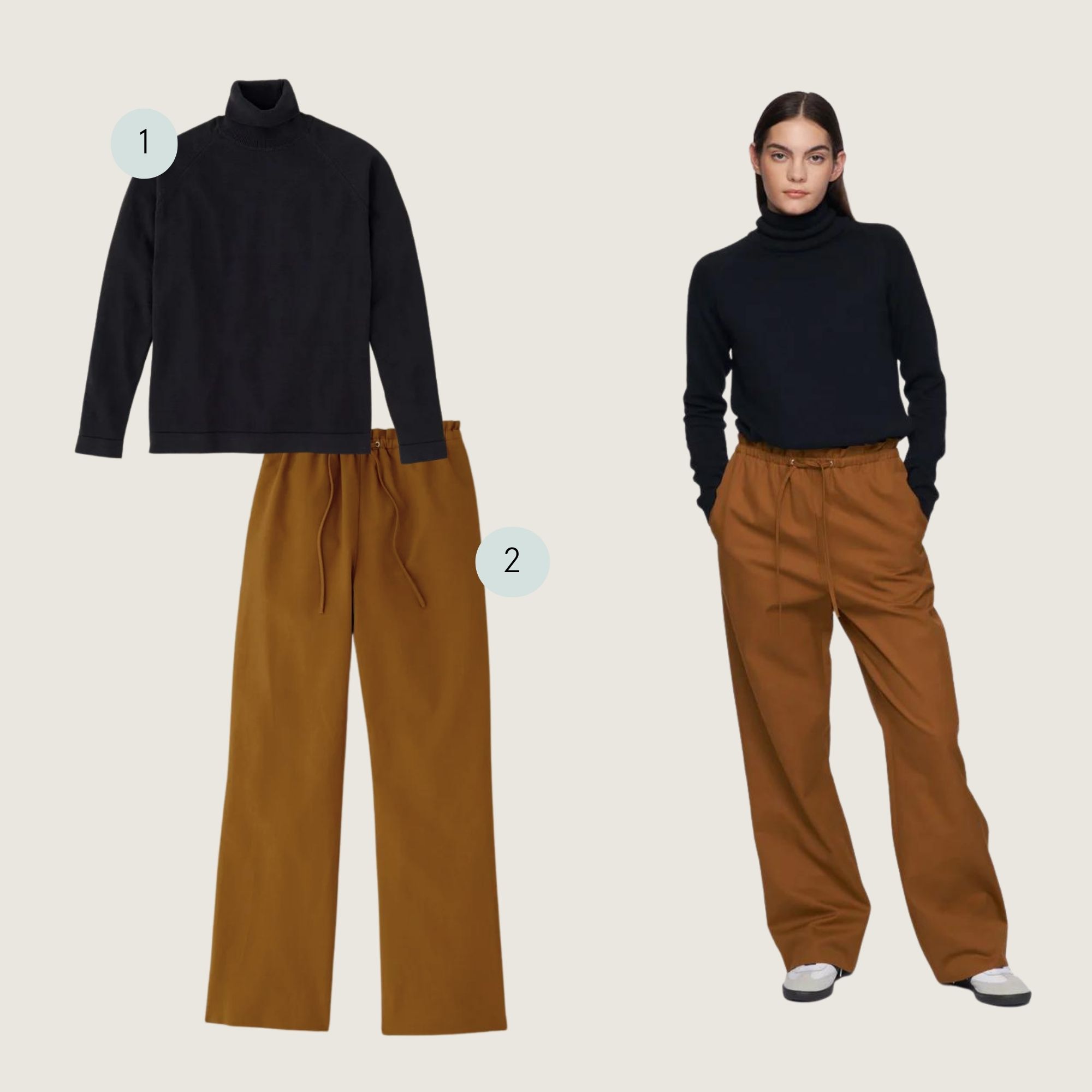 1. Fine Knit Turtleneck 2. Pull Up Trouser
Nothing beats a classic black turtleneck, and this one from Kotn is a lighter version of their timeless best seller. Made from finely knit BCI and recycled cotton in a higher gauge, it's the ideal weight for tucking into these ochre trousers while still feeling cosy.
Holiday date night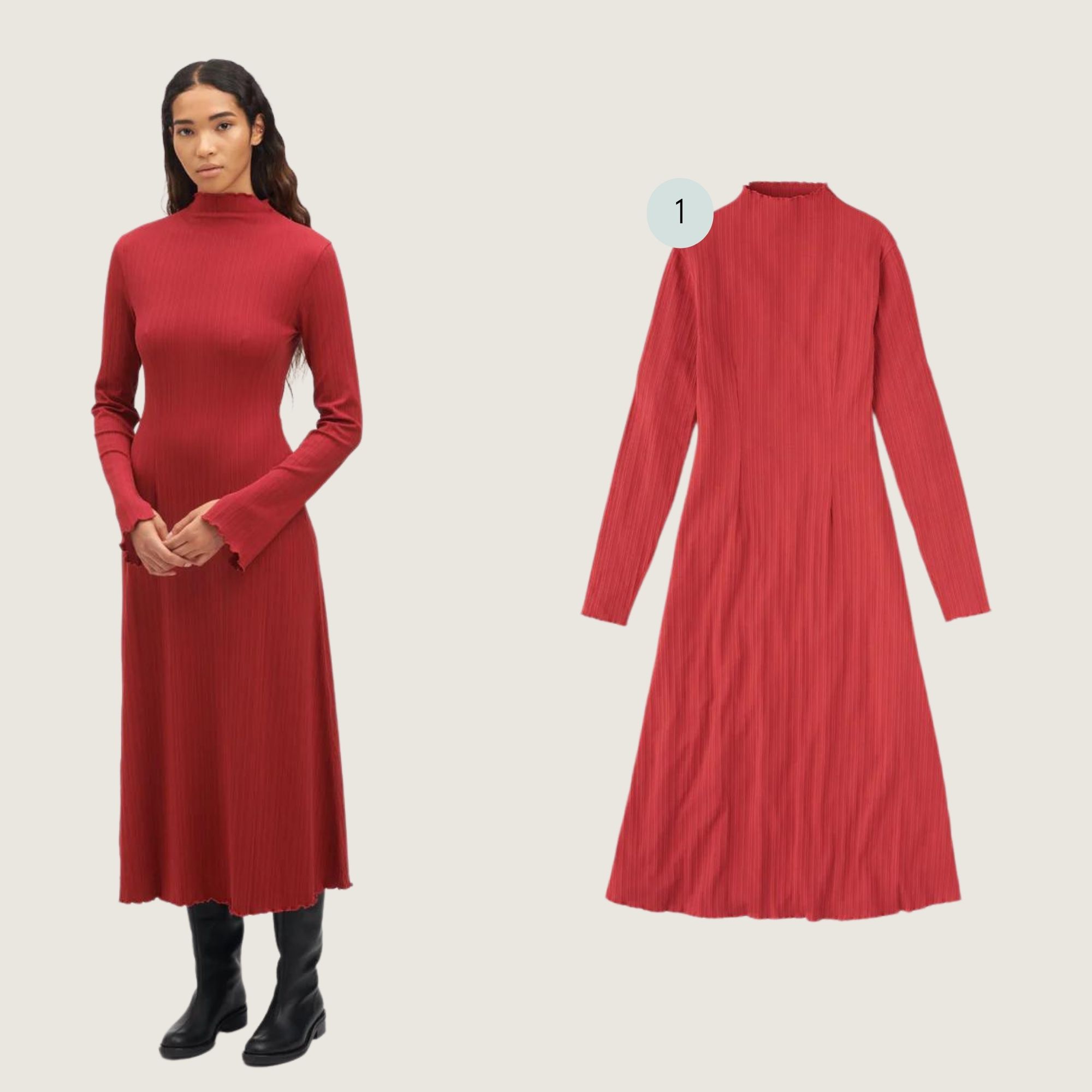 1. Women's Textured Maxi Dress
Date night is sorted with this gorgeous textured red maxi dress. Pair with heels or boots and some gold jewellery to really shine.
Christmas eve movie night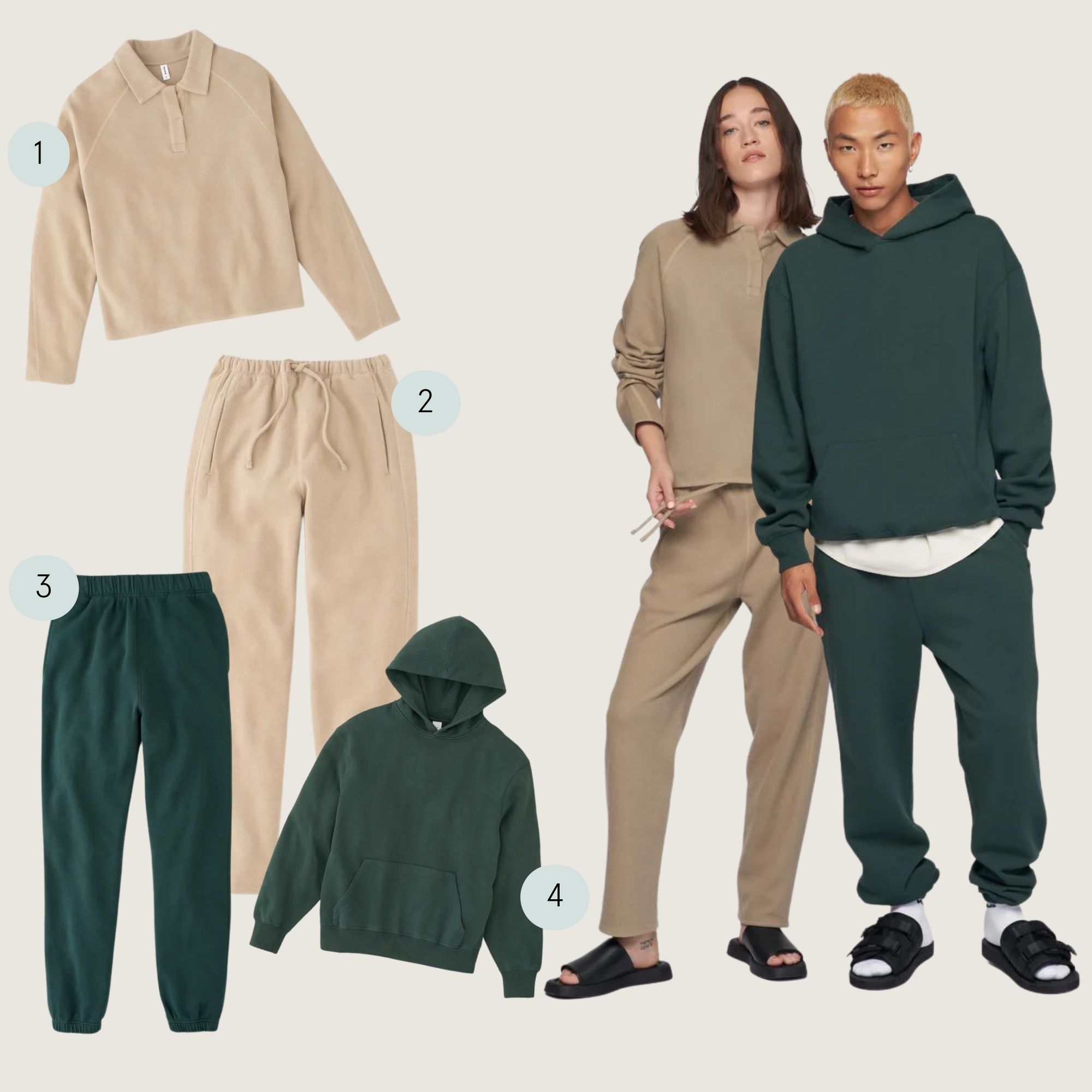 1. Women's Polo 2. Women's Jogger 3. Essential Sweatpant 4. Unisex Essential Hoodie
Nothing says cosy season like matching sweats. These sets by Kotn are made from 100% Egyptian cotton flatback rib for the natural, and 100% BCI cotton fleece for the green.