This is a sponsored article about a brand that was independently assessed by our rigorous ratings system. We're proud to only collaborate with "Good" and "Great" rated brands. Learn more.
Luxury handbag brand O My Bag has dropped its latest sustainability report, celebrating wins and recognising hurdles on the road to living wages and a truly ethical fashion production line.
O My Bag highlights fair pay progress in its latest sustainability report
Our deep dive into Amsterdam-based brand O My Bag's behind the scenes in 2021 revealed a "Good" rated luxury handbag brand built on a foundation of uplifting work for leather artisans in India. Let's check in with the brand again to see what they're up to.
This is a time to highlight the challenges in the sustainable fashion industry. We are proud to share our wins and hurdles to everyone interested in our journey.
Having just released their latest sustainability report and their stunning SS22 collection featuring classic best sellers and new designs alike, we wanted to touch on the continued work O My Bag is doing across the board when creating some of our favourite handbags.
Handbags for the fashion revolution
The road to fair wages
Every year, O My Bag publishes a sustainability report based on the year prior. This year's timely release coincided with one of sustainable fashion's most important events—Fashion Revolution Week. The brand's Sustainability Manager tells us why this timing is so crucial for them and the industry as a whole: "Fashion Revolution is the largest fashion activism movement worldwide and was founded after the Rana Plaza disaster in 2013. This year, the theme is 'Money, Fashion, Power', and this is a theme close to my heart. I believe that money and power are so fundamental to sustainability that I get annoyed when they are not taken into account." Hear, hear.
Without fair pay to producers, fashion can never be sustainable.
O My Bag is all about transparency and is the first to admit there's still work to do: "I'm not saying O My Bag is perfect, but at least we have built our total business around the purpose of making a positive difference. For the ones making our bags, for those of you buying our bags, and for our team."
A big focus of the report—reflecting the brand's work through 2021—is on ensuring payment of a living wage to those who make the bags. While O My Bag doesn't directly own any of the factories it partners with (as is typical for smaller labels), it takes responsibility by paying an additional premium to "cover [their] share of the gap between the current wages and the mutually agreed upon target living wage." This is a good stepping stone on the road to a new methodology that guarantees structurally higher wages that O My Bag hopes will inspire other brands to start paying their share too.
Meet photographer Shivam
In addition to supporting ethical conditions for the garment workers in its supply chain, O My Bag has partnered with local Kolkata photographer Shivam for several years to capture the behind the scenes magic in the production line. The brand also sells prints of his vibrant work, of which all the profits go directly to him and his family, who have struggled financially due to the COVID-19 pandemic. His work documents the realities of life in Kolkata, India, and directly supports the local economy through photo tours and workshops.
7 standouts from the Spring + Summer '22 collection
The SS22 collection features a curation of some of the brand's best sellers, like the timeless vegan bum bag in apple leather, along with a few new products we're loving, like the junior backpack in O My Bag's signature certified organic and recycled cotton lining with leather details. Here are our favourites if you're in the market for a new day-to-day companion that makes a difference.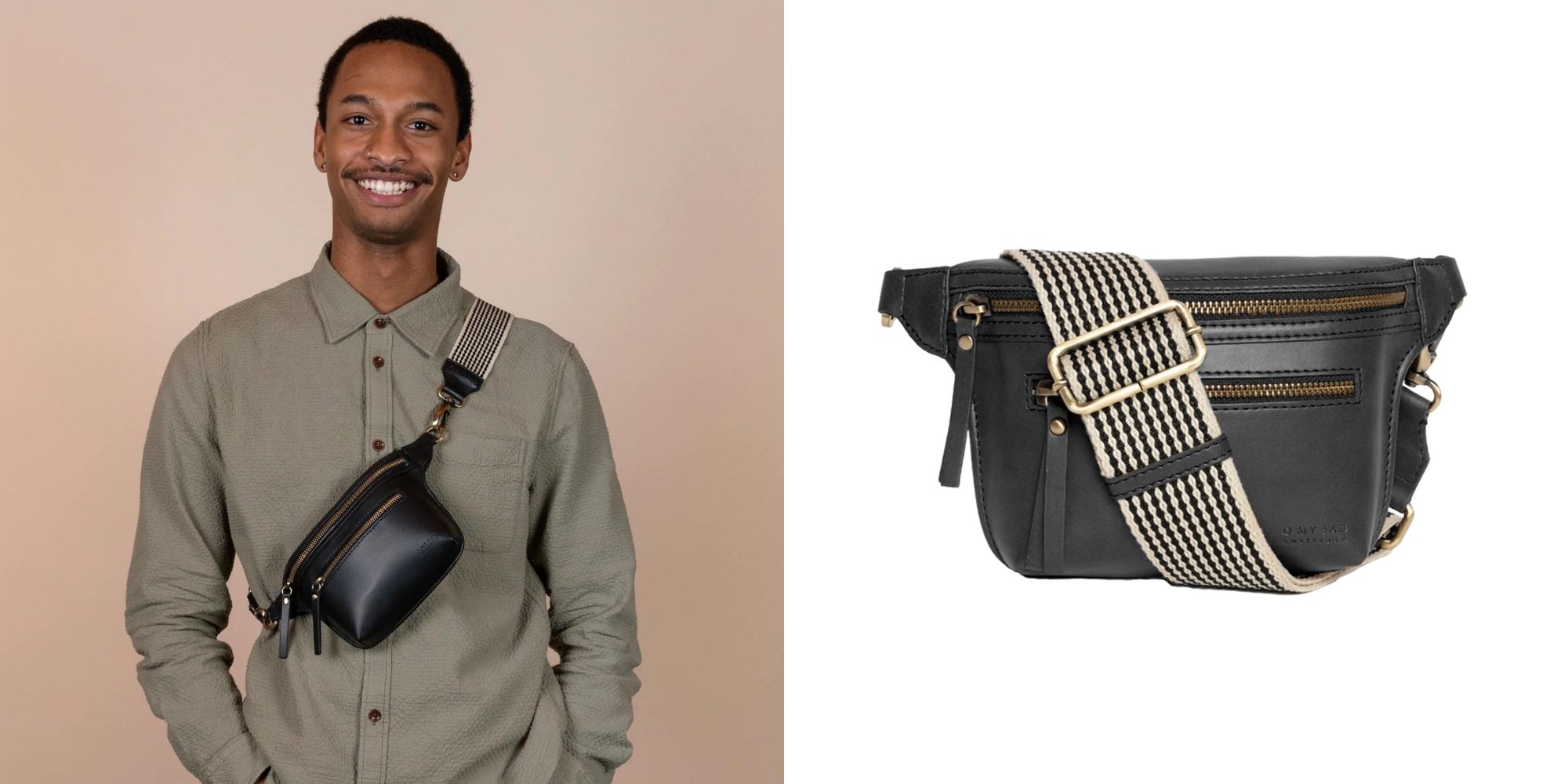 Go hands-free and guilt-free with the vegan apple leather bum bag, featuring the same edgy but timeless design as the classic leather Beck, and comes with the iconic checkered webbing strap.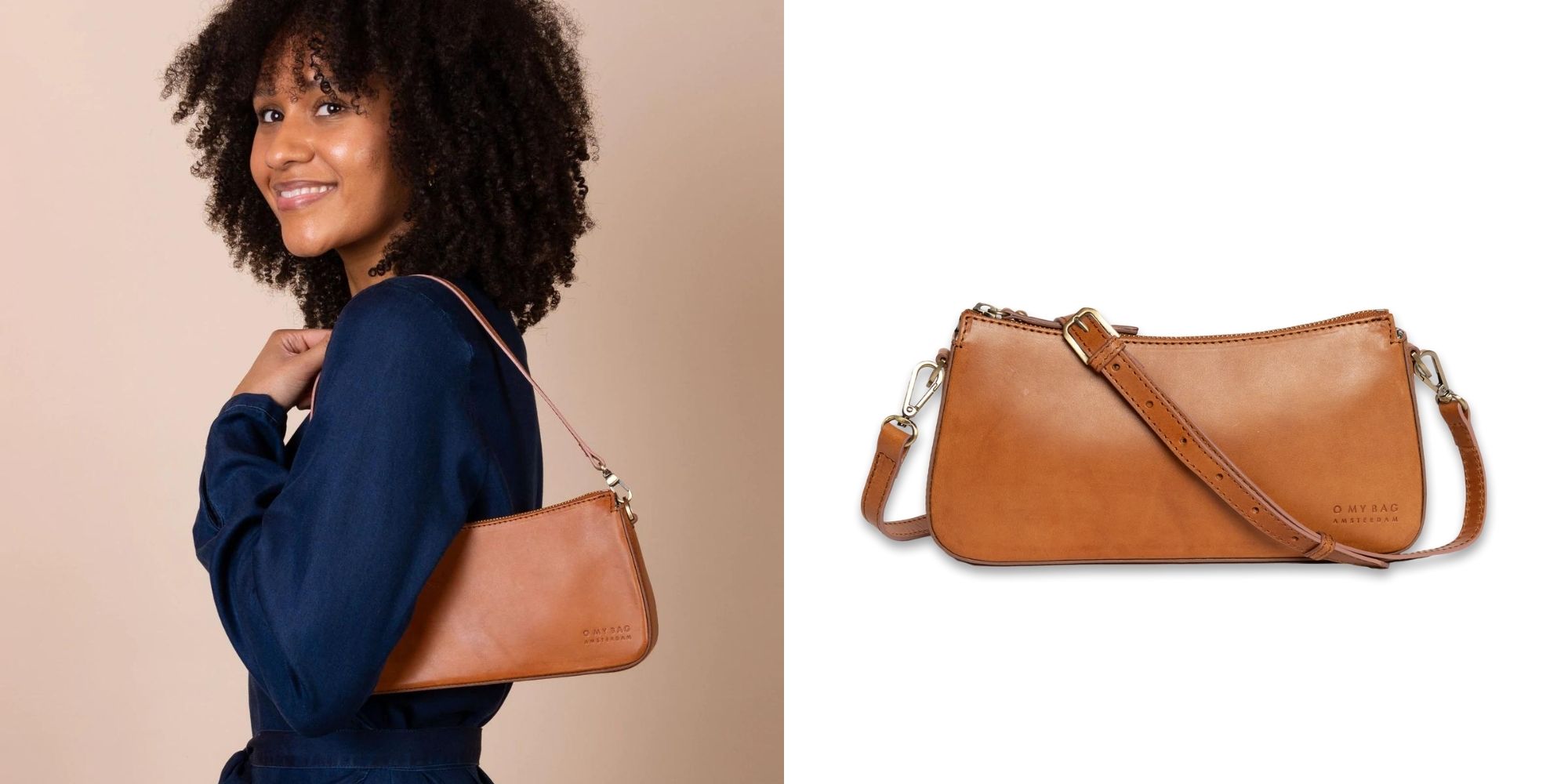 A bag that gives you the irreplaceable look and feel of a fun night out? Here she is. Small but mighty, Taylor has a compact and convenient design optimised to fit your essential belongings.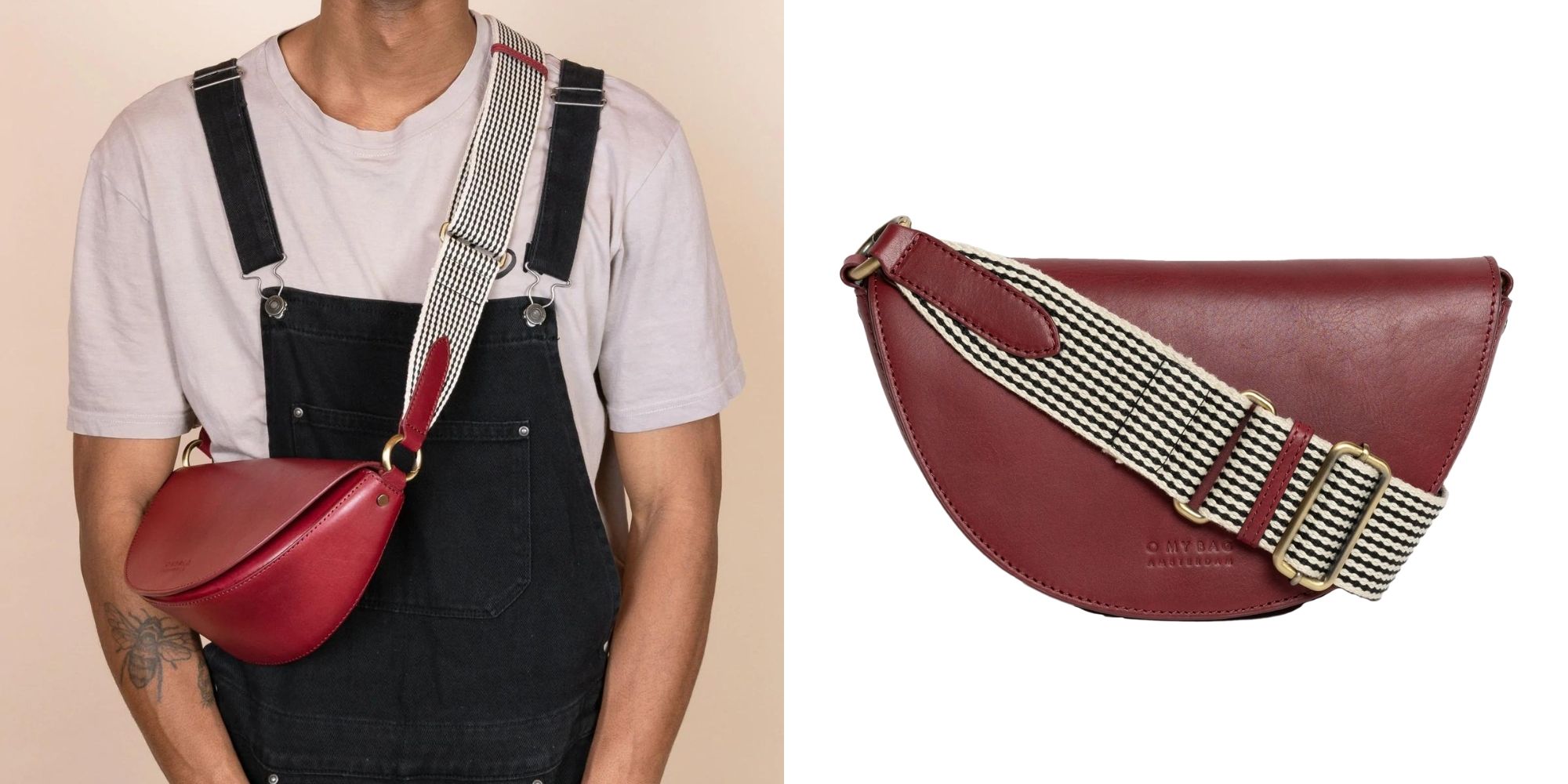 This semi-circle shaped bag comes with two adjustable add-on straps, one full leather and one with a GOTS certified checkered webbing strap. She's as versatile as can be—Laura works with every look, for every occasion.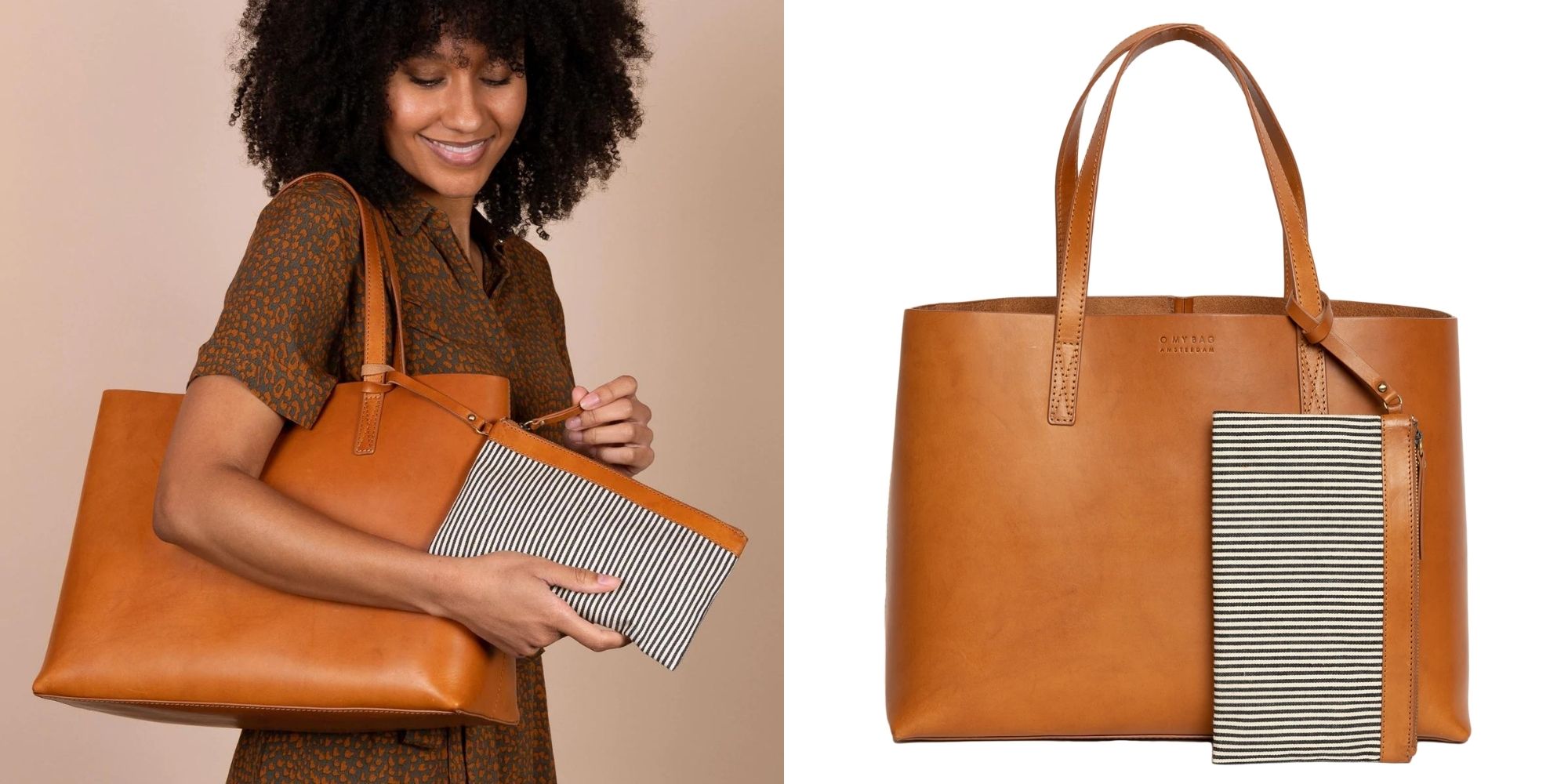 From groceries to wine bottles, from books to a laptop, the Sam Shopper can do it all. This design has no closure but instead comes with a detachable purse, a safe space for your phone and keys.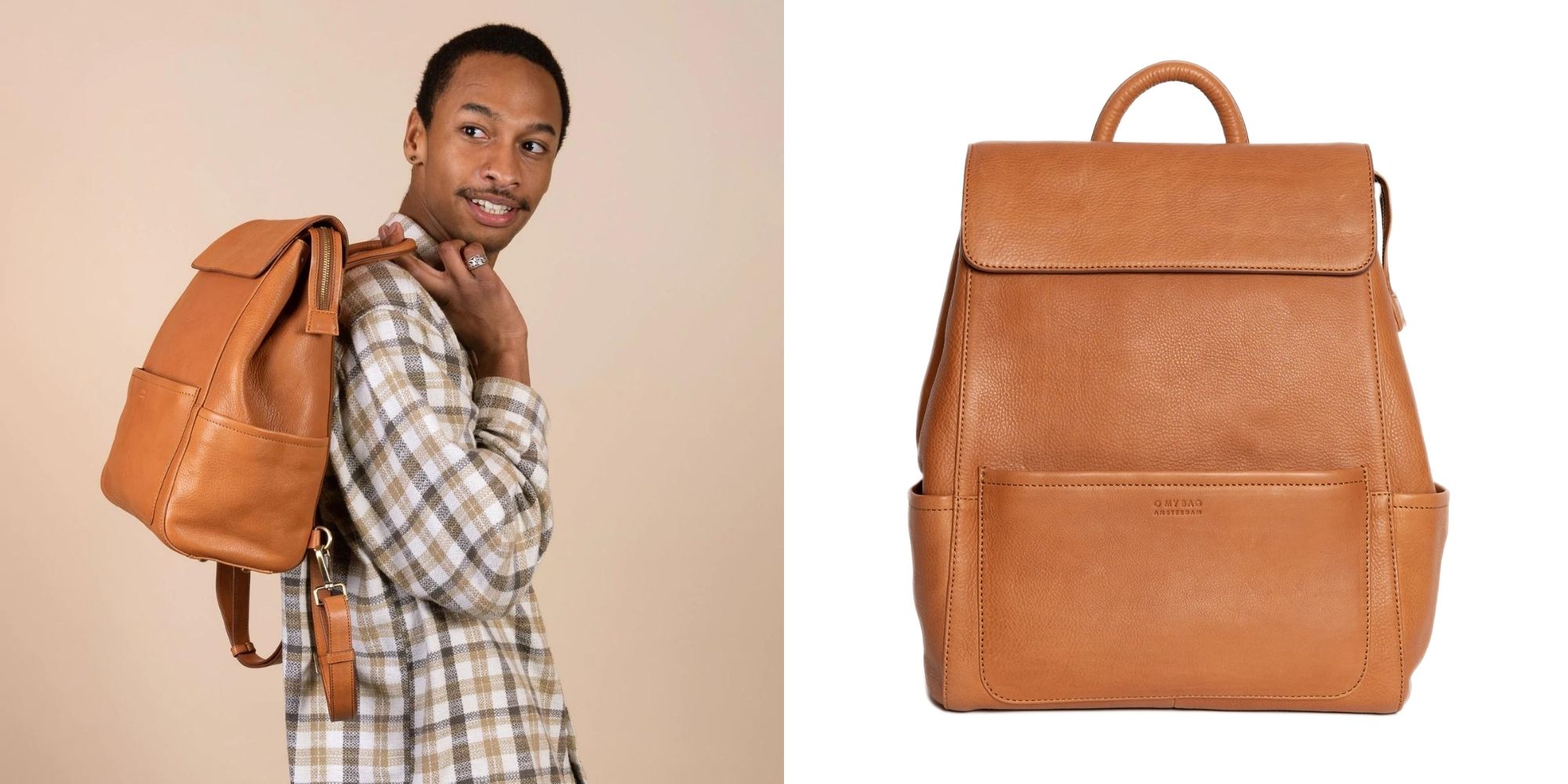 From your busy day-to-day to an overnight stay, the Jean backpack has room for everything you need and matches just about anything you throw on.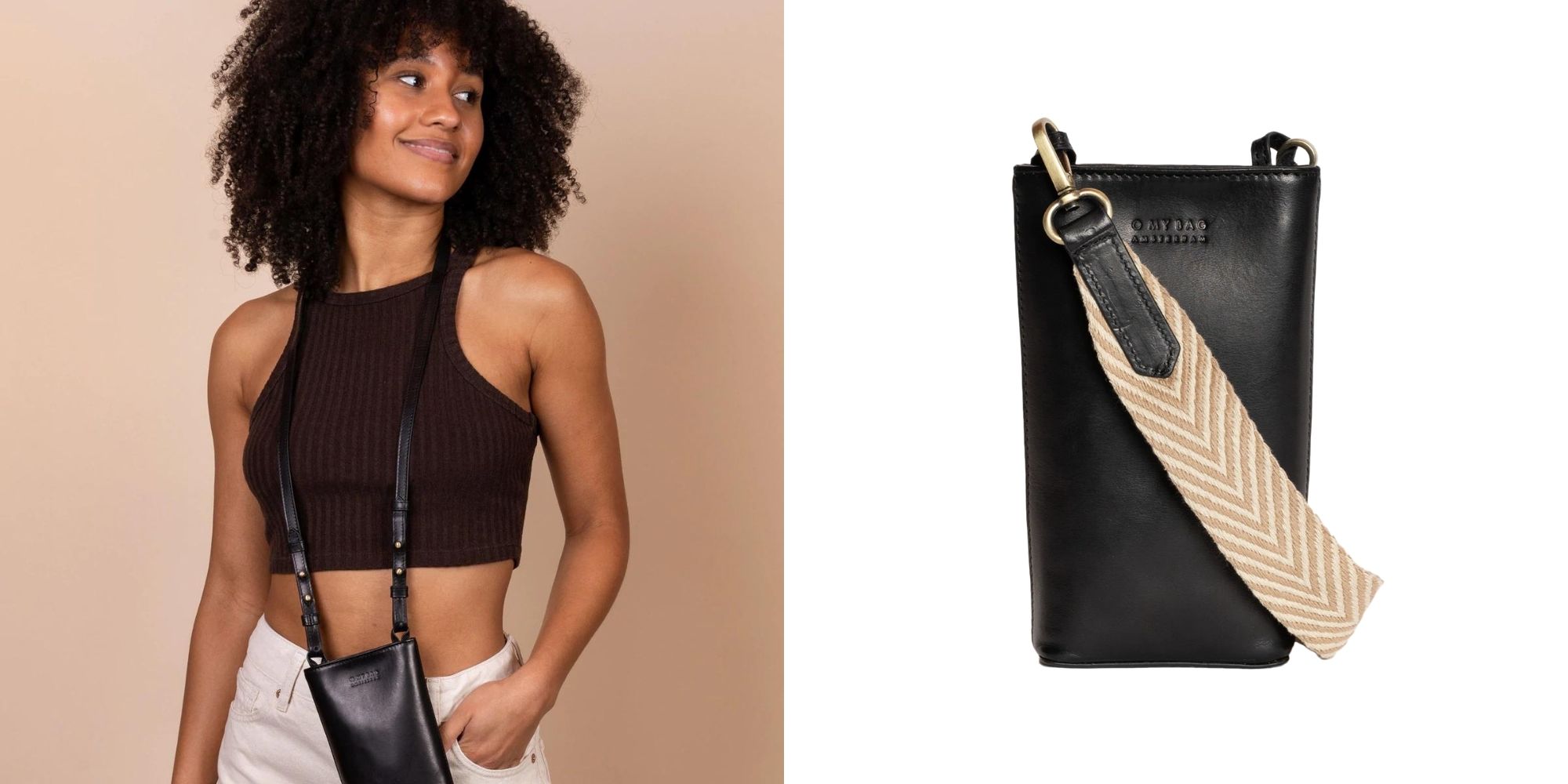 Wanna walk around town hands-free, but a bag is too big? Charlie features the perfect compact design with a spacious main compartment that fits a cell phone of any size, as well as your cards and keys.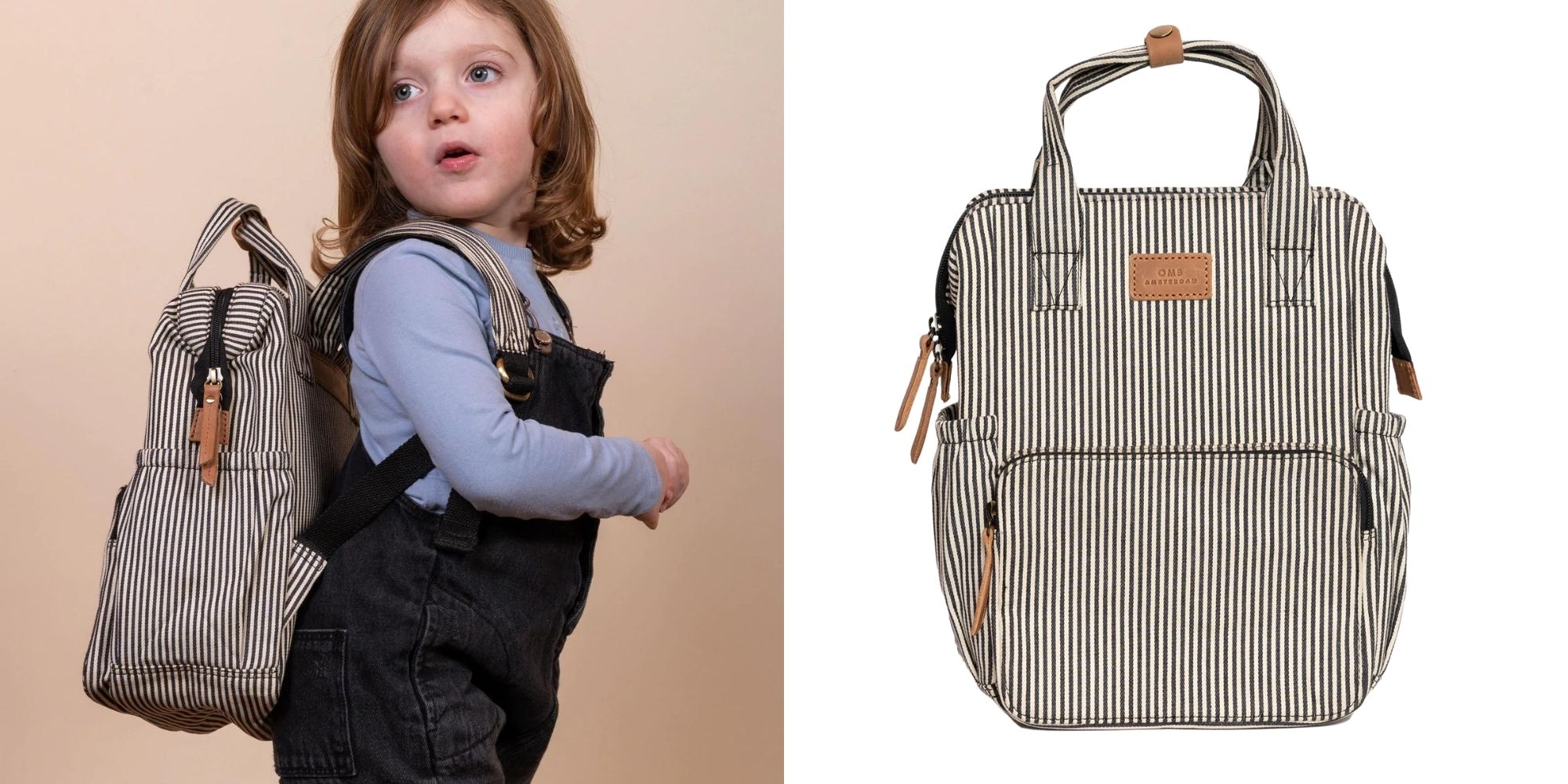 Hey there, little one. Introducing the classic Billie Backpack in a mini model. Made from the brand's signature certified organic and recycled cotton lining with classic leather accents.