This is a sponsored article about a brand that was independently assessed by our rigorous ratings system. We're proud to only collaborate with "Good" and "Great" rated brands. Learn more.
Bamboo bedding, bath, and sleep essentials that are gentle on your skin and our planet. A more comfortable world starts with an eco-attitude.
A more comfortable world for all
In Melbourne in 2014, Phoebe Yu founded ettitude as a high-quality alternative to traditional homewares at an affordable price point while ensuring minimal environmental impact in its operations.
ettitude is a purpose-driven lifestyle brand with a vision for "a more comfortable world for all". Offering sustainably-made bedding, sleepwear, bathware, and accessories made from the world's first CleanBamboo™ fabric, ettitude recognises that we all want to live better, more comfortable lives while protecting and caring for the planet. It's this knowledge that drives ettitude to innovate ways we can all more easily adopt an eco-attitude: "where comfort and quality is not compromised by a commitment to conscious living."
We hope to lead by example through transparency and accountability at every stage of our product's life cycle, as well as through the actions we take as a business.
Impact Report: comfort with a conscience
In 2020, ettitude released its first Impact Report. While the brand was built on a sustainable or "eco" attitude, this report served to peel back the layers of ettitude's supply chain and processes, aiding them in charting their progress and setting goals for the future. While the report covered everything from activism to packaging to product end-of-life, the star was the third-party Life Cycle Assessment (LCA) by Clean Agency carried out on the brand's signature CleanBamboo™ fabric—and the results were something to celebrate.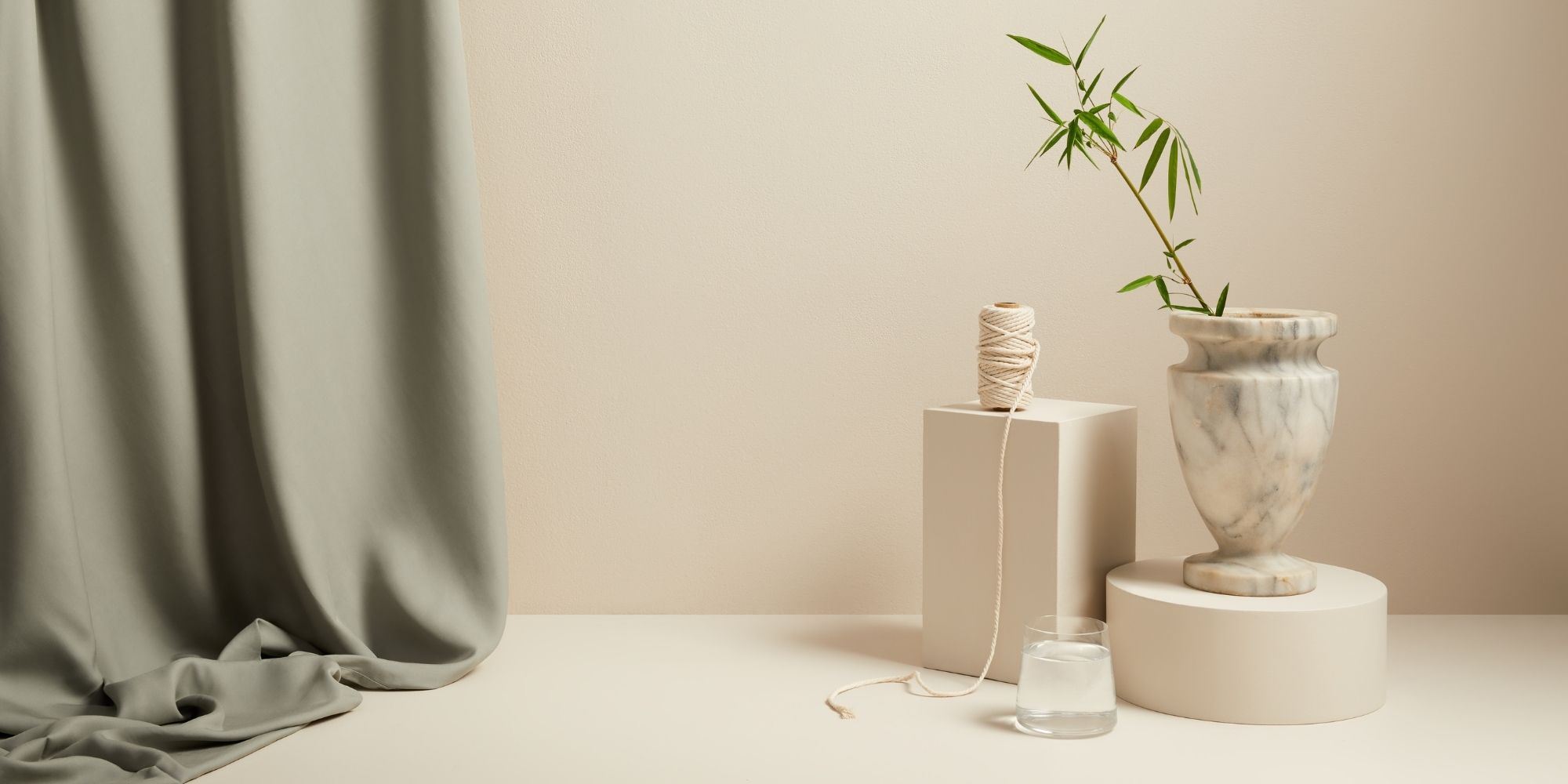 CleanBamboo™ fabric
Conventional cotton is bad news, and there's no denying we need to shift our global reliance on it in the textile and fashion industries. Facing this challenge, ettitude instead tapped into one of the most resource-efficient plants on earth: bamboo. Bamboo is a regenerative crop. It doesn't need fertilisers or pesticides to grow, and it produces a strong and soft fabric. But bamboo fabric is tricky to get right. With most companies relying on the toxic rayon or viscose process, a lot of bamboo-based material on the market is chemically-intensive and damaging to the planet. But ettitude saw bamboo's potential and spent years refining and testing its signature textile to create an evolved and improved, new-generation bamboo fabric. This innovative and low-impact CleanBamboo™ lyocell fabric is produced in a closed-loop system that recycles and reuses water up to 200 times. It is also FSC certified, and 100% pesticide and chemical-free.
Comparable to silk or satin, CleanBamboo™ is silky-soft, features a breathable weave with a cooling effect in summer and warming in winter, and is hypoallergenic, making it ideal for sensitive skin. "We conducted a Life Cycle Assessment of our CleanBamboo™, and learned that our signature sheet set uses 500x less water and creates 52% less CO2 emissions compared to a [conventional] cotton sheet set."
ettitude's second Impact Report is launching on February 15th and will share the brand's ongoing sustainability journey and outcomes so far.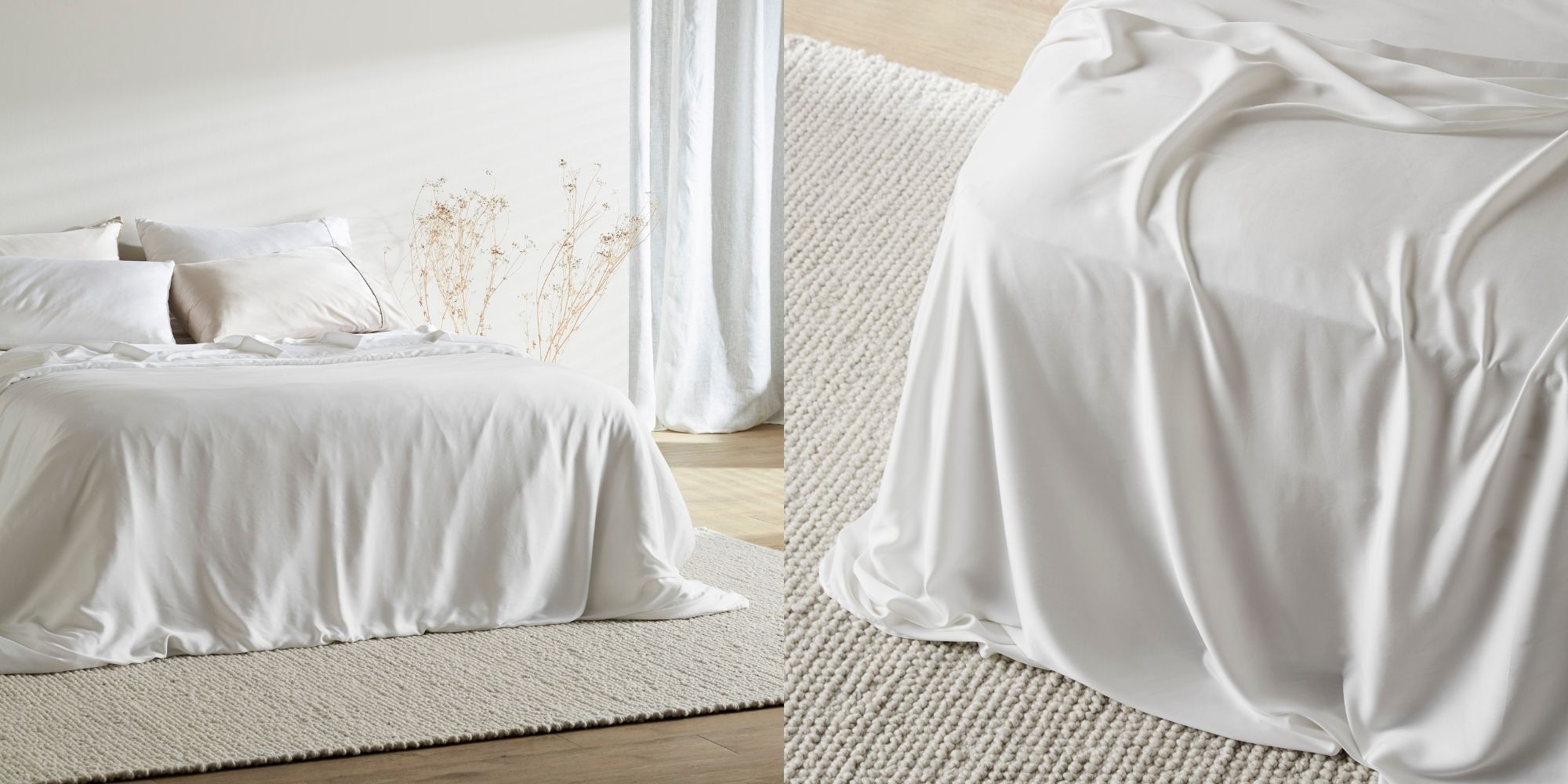 ettitude's best seller is the signature sateen sheet set in "Cloud". The essential sheets of your dreams, they are made with 100% bamboo lyocell in a silky-soft, sateen weave that's smooth and comfortable against your skin. Comparable to cotton 1,000 thread count sheets, they come in size gradations from Single through to Super King, and if white doesn't do it for you, there are ten other gorgeous hues to choose from. To top it off, you can trial the sheets for 30 nights to make sure they're your perfect match.
Looking to the future, ettitude's team is working hard to research and develop new sustainable textiles to continue to expand its product offerings. We can't wait to see what they do next.