This is a sponsored article about a brand that was independently assessed by our rigorous ratings system. We're proud to only collaborate with "Good" and "Great" rated brands. Learn more.
If simple, sustainably luxury clothes with a minimalist aesthetic but maximum effort for people, the planet, and animals ticks your boxes, Neu Nomads may be the brand bestie for you. 
The merging of worlds
With decades of combined experience in the fashion industry, one Skype call between two friends—Karen Wood in New York and Angela Postels in New Delhi—turned into a long conversation reimagining what it means to be a fashion brand in a time of global awareness and environmental consciousness. The pair felt it was time to make some changes and put their heads together to create beautiful wardrobe staples at more attainable price points sourced from a clean supply chain. And so, Neu Nomads was born.
We are entrepreneurs, fashion industry insiders, and modern nomads. We've been on an exciting journey collaborating across three continents to bring our vision for Neu Nomads to life.
Read on to discover how this luxurious womenswear brand bridges the gap between fashion and a more sustainable and equitable world for people, the planet, and animals.
Planet: everything considered
Neu Nomads stands out for its efforts in reducing the environmental impact of its clothing. Achieving our highest score of "Great" here, the brand's use of a high proportion of eco-friendly materials and renewable energy in its supply chain limits the amount of chemicals, water, and wastewater used in production. This leads to a smaller climate impact, addressing one of our time's most crucial planetary issues.
The brand focuses on biodegradable and plant-based fabrics like silky TENCEL™ Modal, sustainably sourced linen, and organic cotton blended with innovative SeaCell™, made from seaweed and eucalyptus fibres in a closed-loop system. Its use of non-toxic and AZO-free dyes coupled with zero waste packaging further round out its efforts here. Championing its belief we should "do more with less",  every piece in the collection is designed to be endlessly wearable, washable, and versatile, discouraging overconsumption.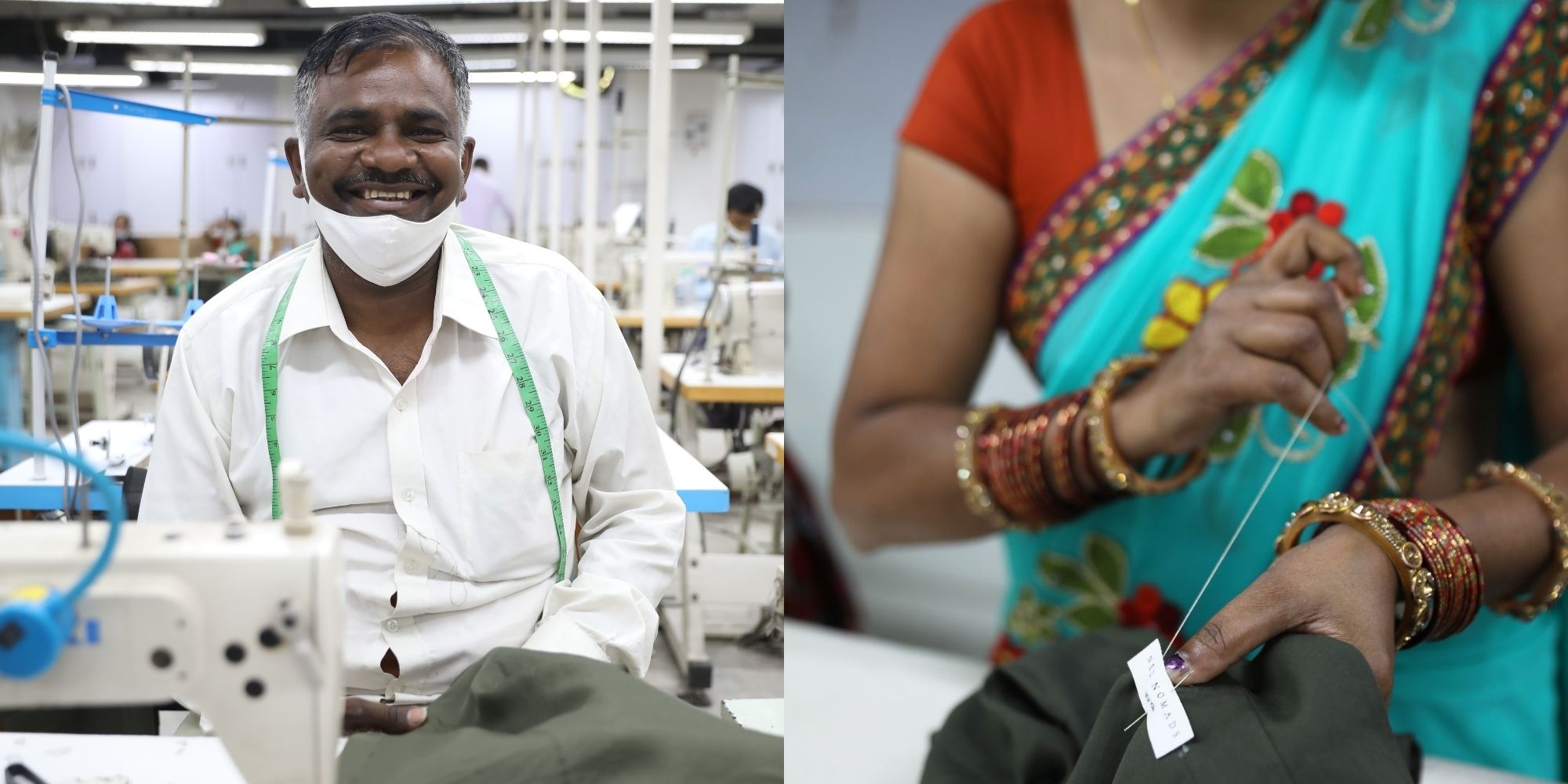 People: high standards
From the beginning, Neu Nomads knew they wanted to work with artisans who are valued for their work in creating fine quality clothing for the modern minimalist and conscious consumer.
The brand also rates "Great" for workers, owing to its prioritisation of traceability, transparency, and fair work for all. It has a formal statement covering workers' rights, ensures payment of a living wage in the final stage of production, traces most of its supply chain, and visits its suppliers regularly. "85% of our garments are produced in a family-owned factory in Delhi that maintains healthy working conditions, health care benefits, and compensation far above the living wage. The rest of our collections are made between Portugal, Lithuania, and Nepal in female-owned factories that meet the same standards."
Animals: eco-cashmere
While most of Neu Nomad's products are animal-free, it does incorporate its blend of soft cotton and cashmere, dubbed "eco-cashmere", into some of the range. Produced in a co-operative in the valleys of beautiful Kathmandu, the manufacturing process uses SGS lab certified Mongolian origin yarns. "Our factory is one of the country's most modern and invests in the children of marginalised and underprivileged employees by sponsoring their education at private schools to ensure quality education."
Overall rating: Good
Overall, Neu Nomads is rated "Good" thanks to its work considering its impact on people, the planet, and animals. Working every day to make sure "everything is considered", this brand challenges the overproduction and overconsumption rife in the industry by encouraging a higher quality, slowed down approach to curating our closets.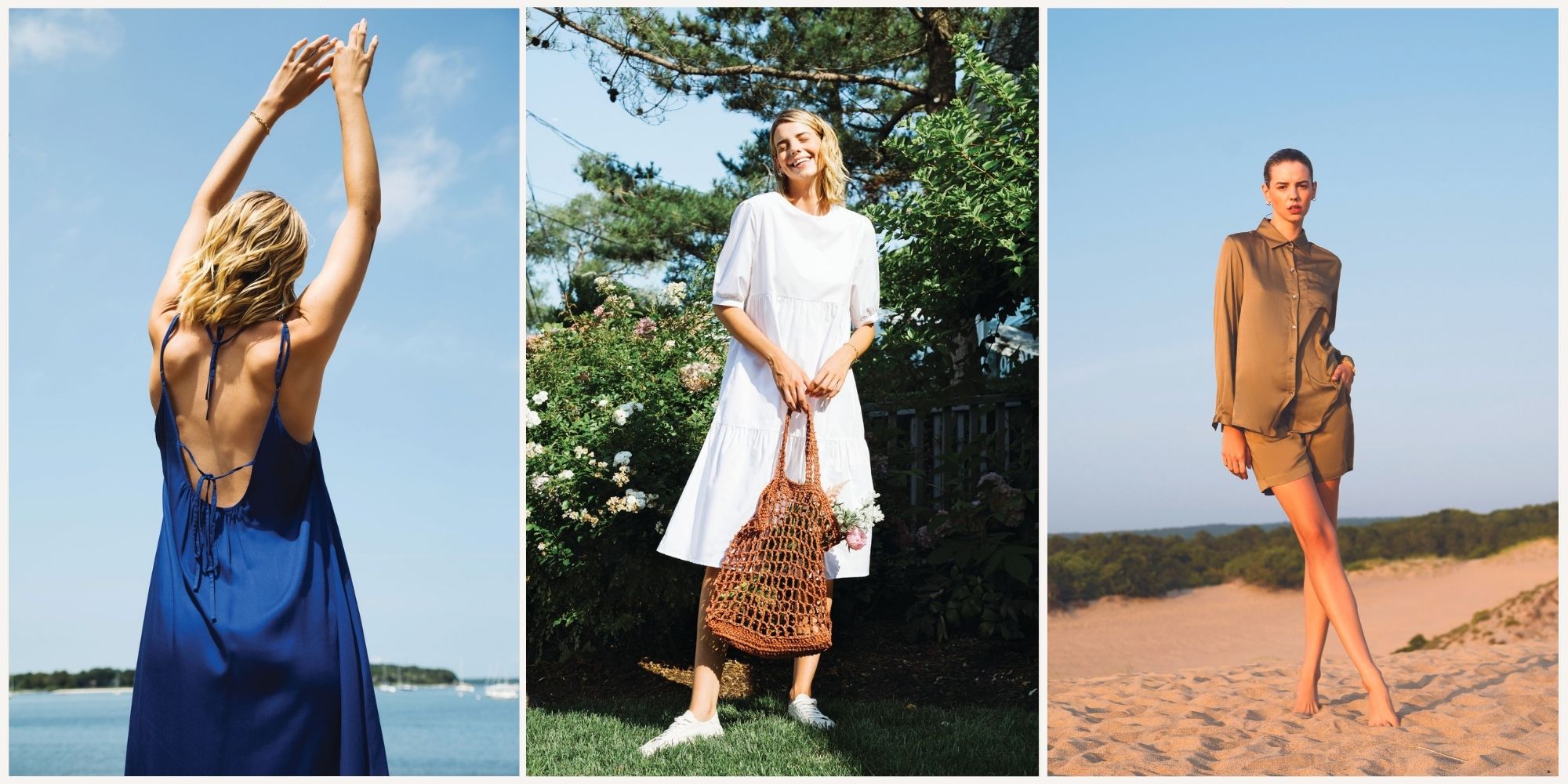 Our 7 favourite pieces from Neu Nomads
Neu Nomads has been growing organically since its founding in 2018, and likes to take a "step by step" approach to building a business, so nothing is rushed. This allows a slower, more considered look at the design process, and for all its pieces, fabric research comes first: "It's been extremely challenging to build a collection using only sustainable fabrics but we set out from day one to do things differently and have never strayed."
Discover our favourite sustainable essentials and a few standouts from the new SS22 collection below.