There are many things to love in a Dr Martens boot: the ankle length, the chunky sole, the timeless design—we can all agree Dr Martens boots are a fashion essential. But one thing we don't love about these iconic boots (aside from the blisters and how hard they are to break in) is their social and environmental impact. Luckily there are some fantastic sustainable dupes and ethical boots like Dr Martens out there that are just as good looking but way better for the planet, people, and animals.
Why we don't recommend Dr Martens boots
Dr Martens is certainly an iconic brand: beginning humbly as comfortable boots for homemakers in the '40s, they've since become one of the most iconic British shoes repped by punks and musicians and now by many other youth subcultures worldwide. "Docs" are a staple, but to us, they could do much better, which is why we rated Dr Martens 'Not Good Enough'.
Dr Martens follows a fast fashion model, dragging its labour rating down to 'Very Poor'. Despite being manufactured in the UK for 50 years, in 2003, production was moved to China and Thailand, two countries with a high and extreme risk of labour abuse. None of Dr Martens' supply chain is certified by labour standards, and we found no evidence the brand ensures payment of a living wage in its supply chain.
Dr Martens has made some positive steps when it comes to the environment, like having a lifetime warranty collection and using packaging from 100% post-consumer waste materials. But overall, the brand uses very few eco-friendly materials, with most products being made from resource-heavy leather. Dr Martens tanneries are audited by the Leather Working Group, but the brand fails to have robust policies and initiatives on energy use, water reduction, and carbon and greenhouse gas emissions.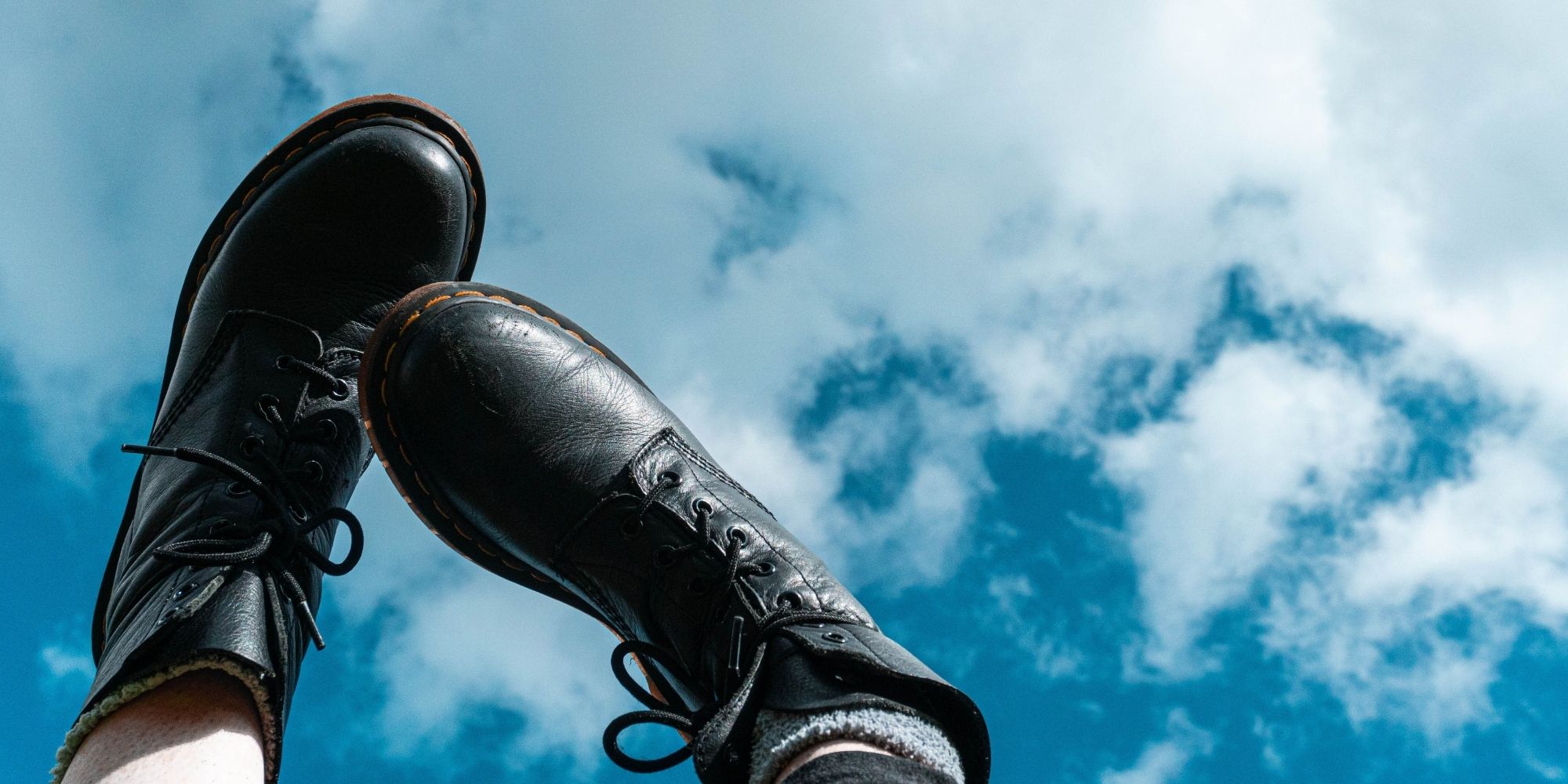 Finally, from an animal welfare perspective, Dr Martens took a commendable step by introducing a vegan line made from 100% non-animal origin materials. Buuuut, it labels the material as "a non-leather synthetic material", without going into details, which could be made from Polyvinyl Chloride (PVC) plastic, one of the most environmentally damaging plastics. The brand also still uses leather, and wool from non-mulesed sheep.
So overall, while the brand is making a start in animal welfare, it's got a lot of work to do to improve its impact, especially when it comes to labour and the environment.
But there's some good news: if you're into the Docs style, there are many conscious brands out there that create chunky and cool boots like Dr Martens, but more sustainably. Keep reading to discover 7 sustainable alternatives to Dr Martens boots.
Sustainable alternatives to Dr Martens boots