This is a sponsored article about a brand that was independently assessed by our rigorous ratings system. We're proud to only collaborate with "Good" and "Great" rated brands. Learn more.
ASKET is a Swedish brand creating timeless, meaningful wardrobe essentials through their permanent collection of zero-compromise pieces. Now available in womenswear!
Do you think you could be happier with less? Sustainable essentials brand ASKET poses this question to everyone who discovers it. From the second you land on the homepage, you can see that things are done a little differently around here. Rather than bombarding you with sales and hundreds of styles that will go out of fashion faster than you can say "boo", ASKET takes your hand and leads you on a journey they've affectionately dubbed The Pursuit of Less. Originally a menswear-only brand, we're thrilled to share the news of ASKET's upcoming womenswear collection, which you can discover more about below!
Our promise is to restore the value of garments by creating meaningful essentials. We can't live without clothing, but we can make the pieces we choose to invest in count.
The origin story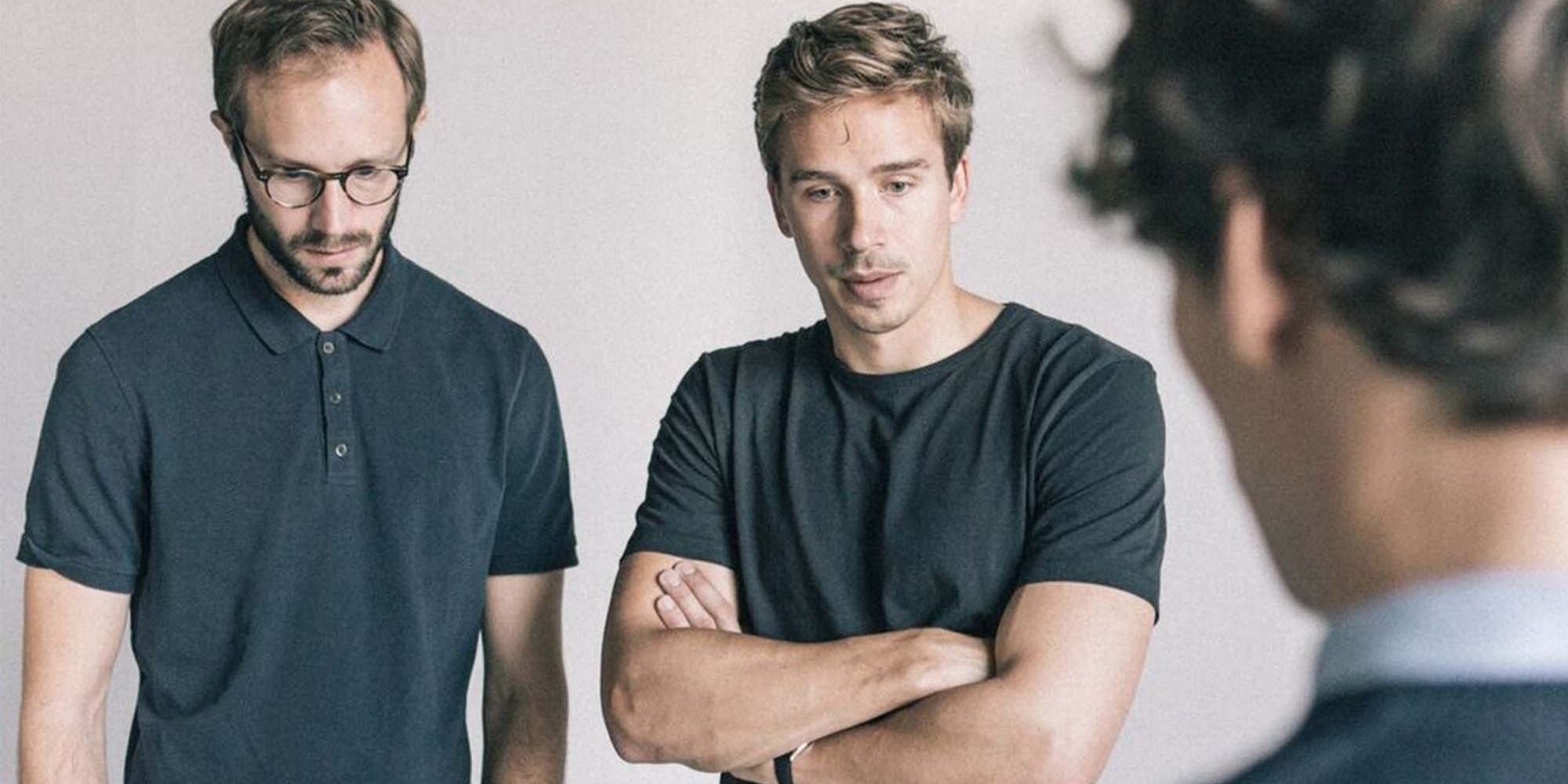 "The world doesn't need another fashion brand." This isn't something you typically expect to hear from a brand, but it certainly piqued our interest enough to want to know more. We chatted with co-founder August Bard-Bringeus who was keen to share the story behind ASKET—the Swedish word for asceticism which, by the way, means "doing without extravagance or abundance". Fitting, right?
August and co-founder Jakob Dworksy started ASKET in Sweden, 2015. The idea of ASKET came to the pair while studying at The Stockholm School of Economics. There they realised the fashion industry's business model had remained unchanged for years and they grew frustrated with how hard it was to find something as simple as a quality white t-shirt or a good fitting Oxford. Instead, they found stores filled with the latest, ill-fitting trends. They identified a need to move away from fashion's seasonal churn and instead introduce a permanent collection of "mindfully produced, quality, and timeless garments." What seemed like a simple idea at the time has proven to challenge the very essence of the fashion industry's business model —encouraging a shift to moving slower and adding much-needed care back into the apparel system.
Meaningful essentials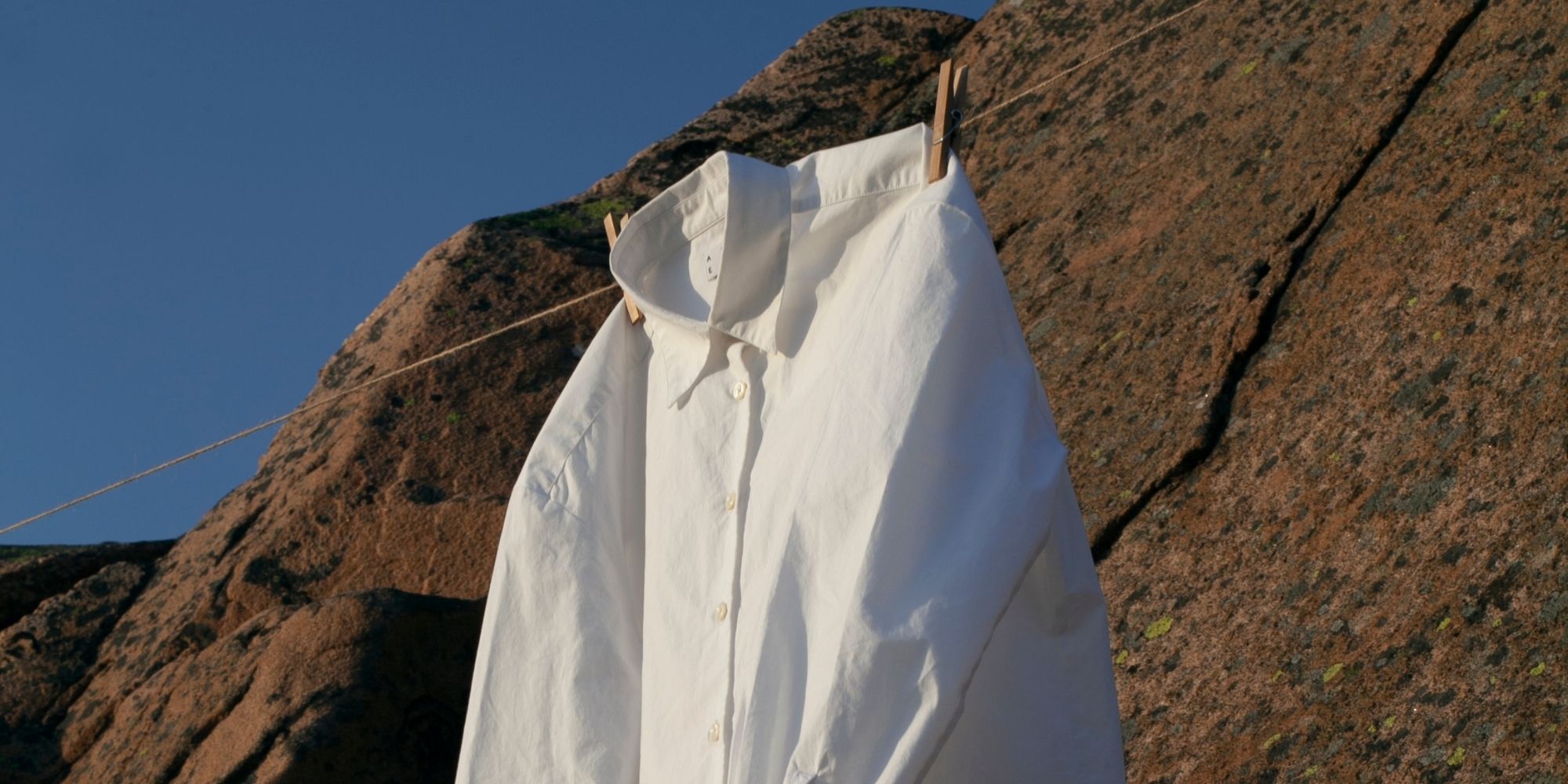 "We're not here to add to the fashion industry, instead we're here to change it," says August. It might sound paradoxical, as they are in the business of selling clothes, but ASKET's definition of progress is reduced wardrobes. "And our clothes are our vehicle to achieving this. We've done away with seasonal collections that only fuel fast-consumption habits, replacing them with a single permanent collection of zero-compromise garments. We call them Meaningful Essentials—designed to last forever."
If you've ever heard of capsule wardrobes or minimalist fashion, this concept may ring a bell. While minimalism has been around since the '50s, the essential nature of a carefully curated wardrobe that leaves a light footprint is a relatively recent development. As the world becomes aware of just how damaging fashion is for people, the planet, and animals, sustainable solutions like this come to the fore. And ASKET is one of the brands leading the charge. Here are the three core pillars that ASKET upholds to proactively turn around issues surrounding the fashion industry.
We've introduced a permanent collection of timeless, quality clothes—most importantly mindfully produced and sold at a price that reflects the resources and labour involved.
Zero-compromise garments
With a permanent collection designed to be timeless, quality is key. That's why the brand opts for the most durable materials and ditches those not doing enough. Since their inception, they have banned leather, switched to organic cotton, and started working exclusively with recycled or 100% traceable wool. They have also introduced a new, extended sizing system to fit more bodies with the women's range—you can find tops in silhouettes and fabrics that flatter all body types, available in 2XS-2XL. As for pants, there will be a whopping 50 sizes covering 11 waist sizes and 3 lengths as well as 2 builds (straighter and curvier), "so that we can help more women find a better fit!"
Full transparency
ASKET prioritises transparency, which is a philosophy Good On You holds in high regard. The brand works to map and communicate the price, origin, and impact of their garments and supply chain through transparent pricing, a traceability standard, and an impact receipt. This level of transparency helps both brands and shoppers understand the impact of their decisions and begin to make better ones. "Of course, transparency alone will not lead to the systemic change that the industry is in such desperate need of, but it is the first step towards accountability, changing practices, and ultimately setting a new precedent for the entire industry." We couldn't have said it better ourselves.
Total lifecycle responsibility
In a circular fashion moment we love, ASKET describes the essential relationship and responsibility of both brand and customer with the total lifecycle of a garment. "We believe brands should be responsible for extending the life of their products and what happens to the goods they create when they're no longer in use." ASKET educates their customers about proper garment care, offers free repairs, and even has a takeback program where customers can send back their unwanted ASKET clothes so they can identify the best way to extend its life.
Introducing ASKET womenswear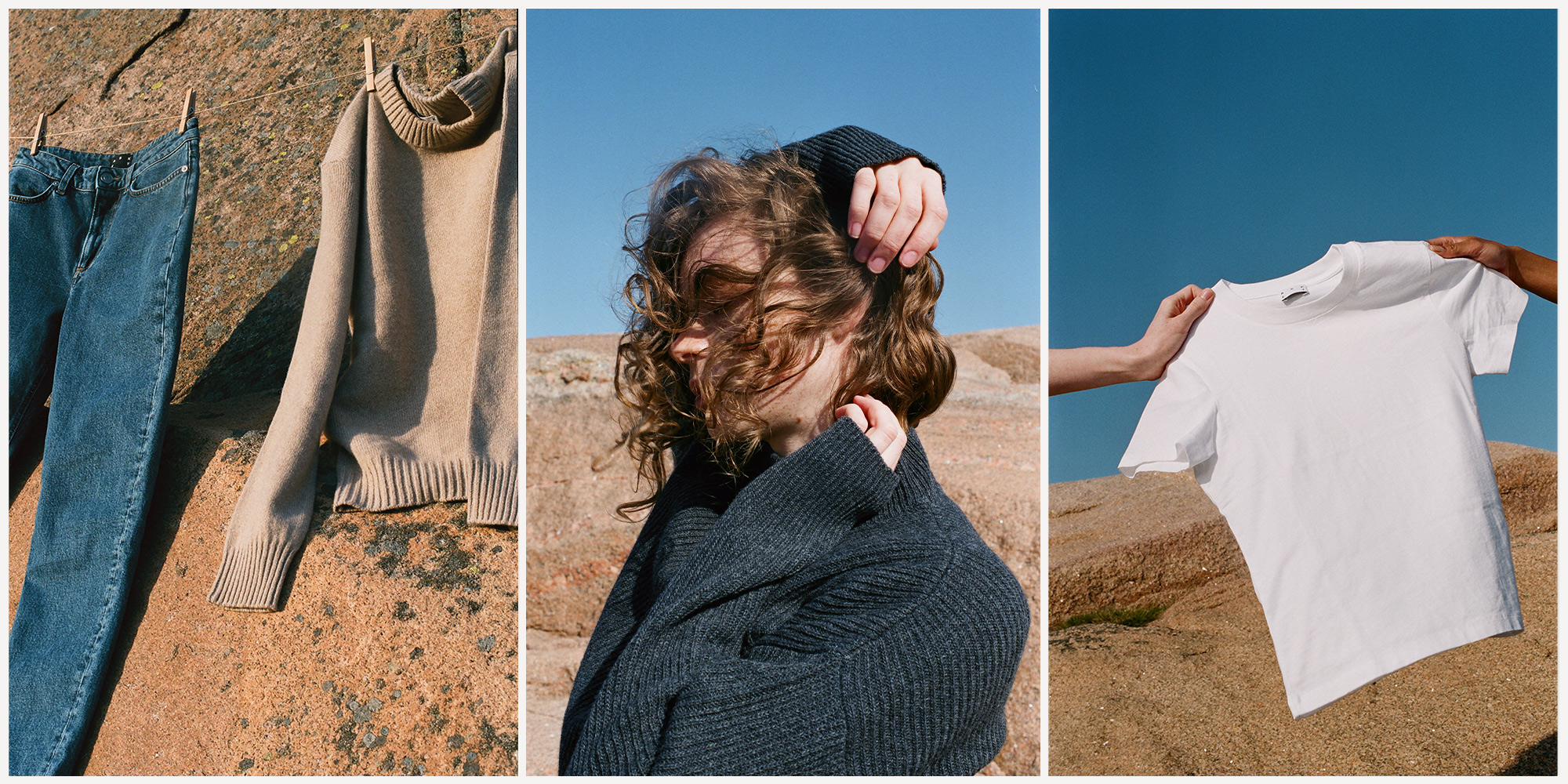 When we first spoke to ASKET back in 2018, co-founder August hinted that one of their future goals would be "looking beyond menswear". Lucky for us ladies, they've done just that with the announcement of their upcoming womenswear launch!
But don't expect a collection or even finished garments. Unsurprisingly for those familiar with the brand, ASKET invites you to follow the painstaking journey of gradual perfection and all it takes to create the garments we otherwise take for granted. Head of Product Dan Vo and her small team spent 24 months developing ASKET womenswear, working to source the best farms and suppliers for fibre quality and production practices. The team tested and custom-developed countless fabrics to meet their strict criteria on impact and durability and modelled their sizing on over 30 different body types, and Dan is confident that the "ASKET Womenswear Permanent Collection will feature the sort of pieces that will see women through, not only the weeks and months ahead, but years." Like the menswear collection, women will have access to extended sizing so they can invest in clothes that suit their body better.
ASKET will start slow. With the first three garments available for purchase from mid-August and Knitwear following shortly after in October. Be sure to stay up-to-date with the brand's progress by joining their mailing list at the bottom of the homepage and following them on Instagram so you can be one of the first to fall in love with their womenswear!
6 sustainable essentials to build your minimalist wardrobe
ASKET says that in creating wardrobe essentials, three things matter: design, quality, and fit. The brand works with quality mills and suppliers to create garments that will stand the test of time in your wardrobe and the fashion world! Here are a few of our favourite pieces available now and forever in the permanent "menswear" collection but are great for women too, and be sure to check back with the brand from mid-August for the first three womenswear-specific garments!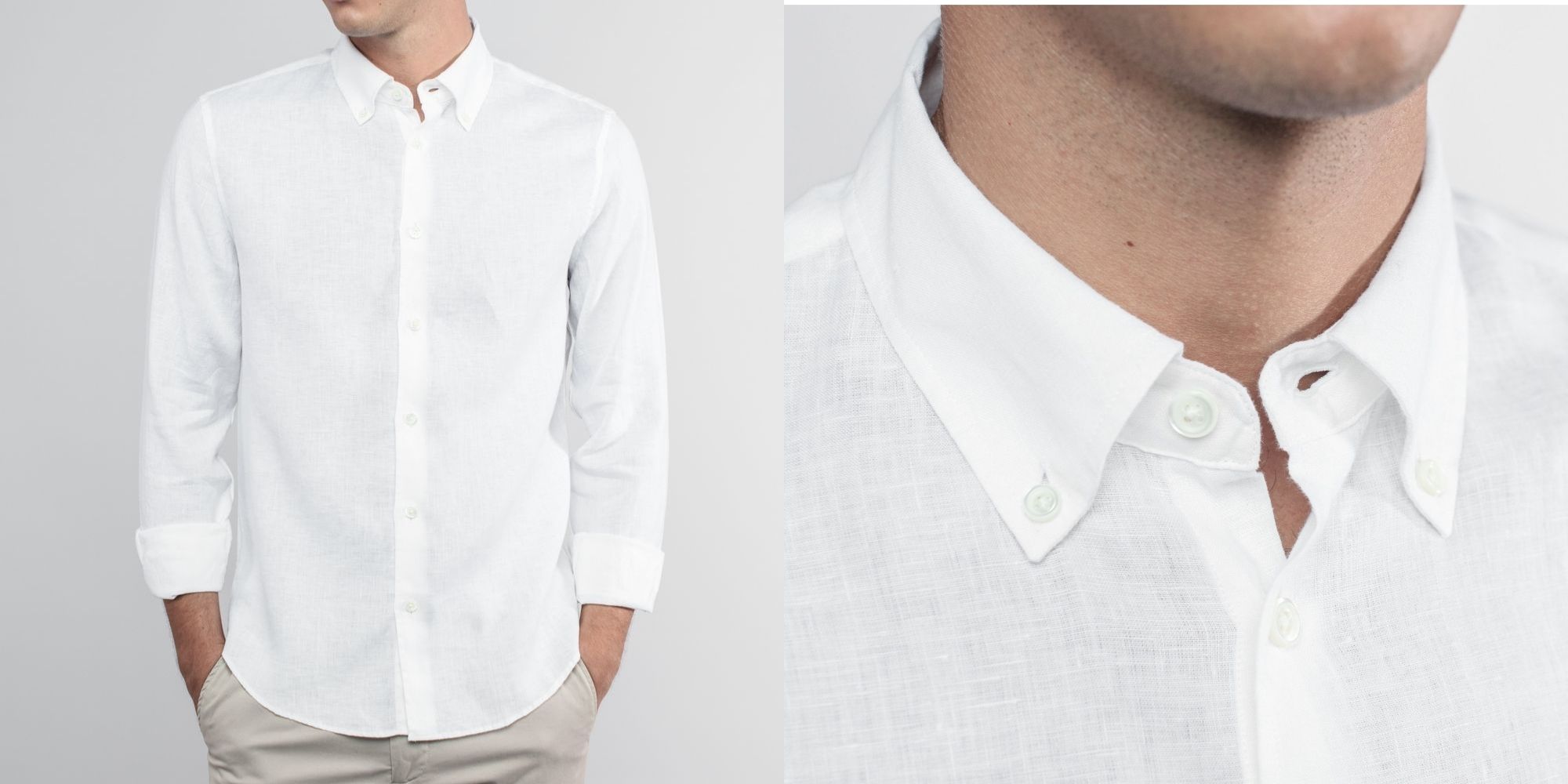 A lightweight yet durable linen shirt is a classic warm weather staple, especially in white! For women UK size 10, we recommend the men's XS-short.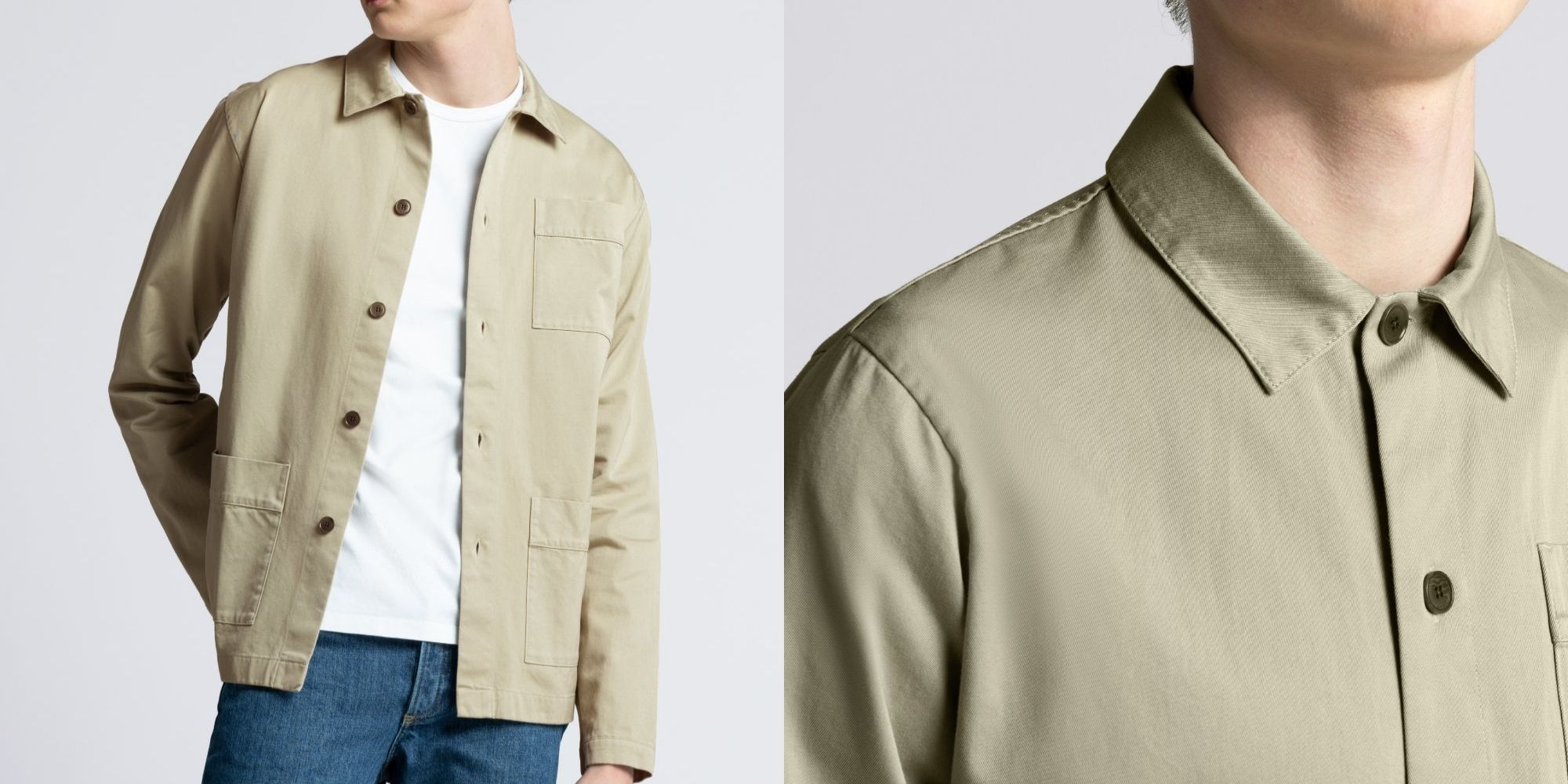 A timeless classic for both men and women—and the perfect layer for chillier summer evenings. Made from 100% organic cotton twill.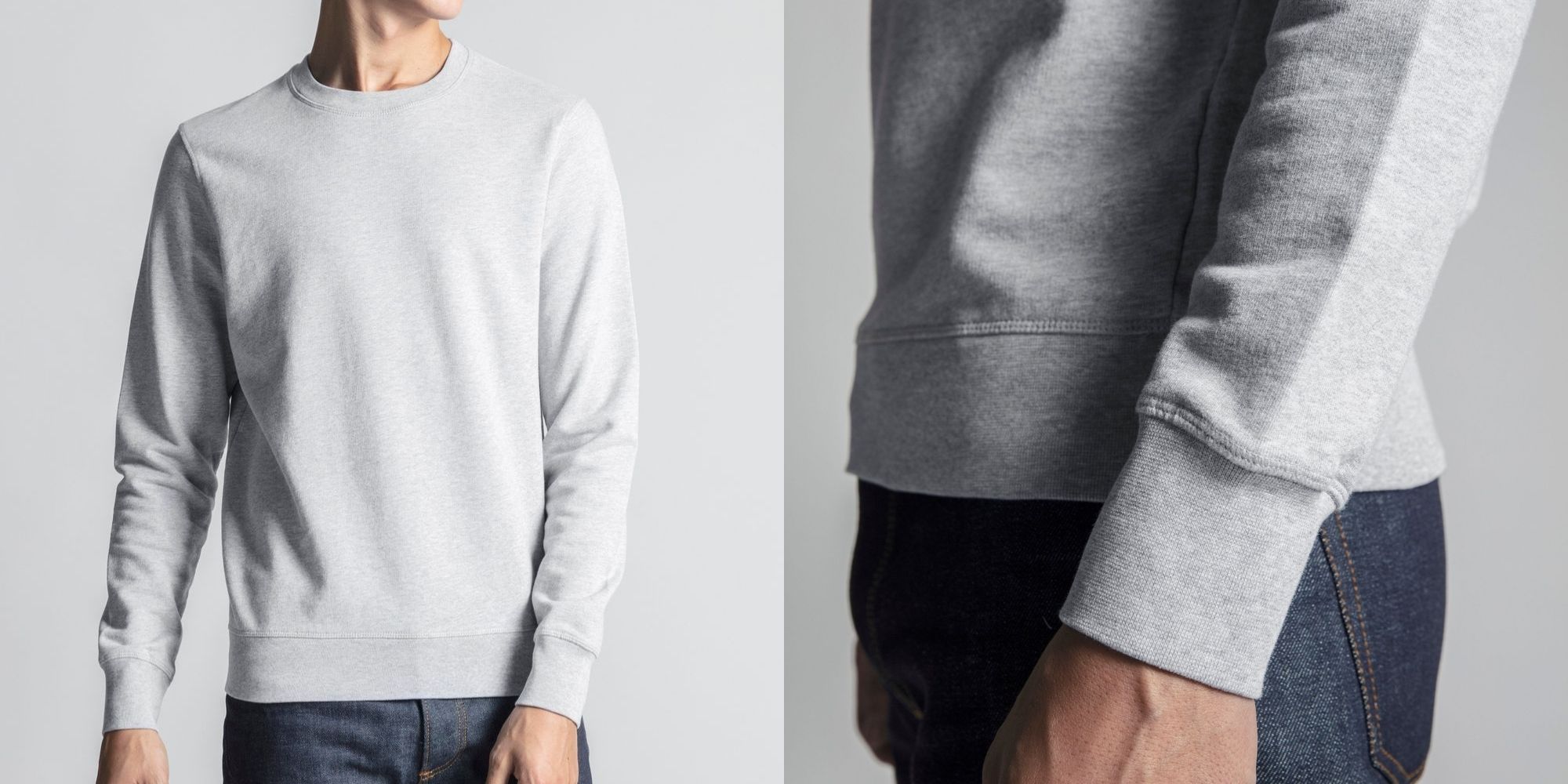 We're always stealing those oversized sweatshirts from our boyfriends anyway, so why not pick one that you can call your own?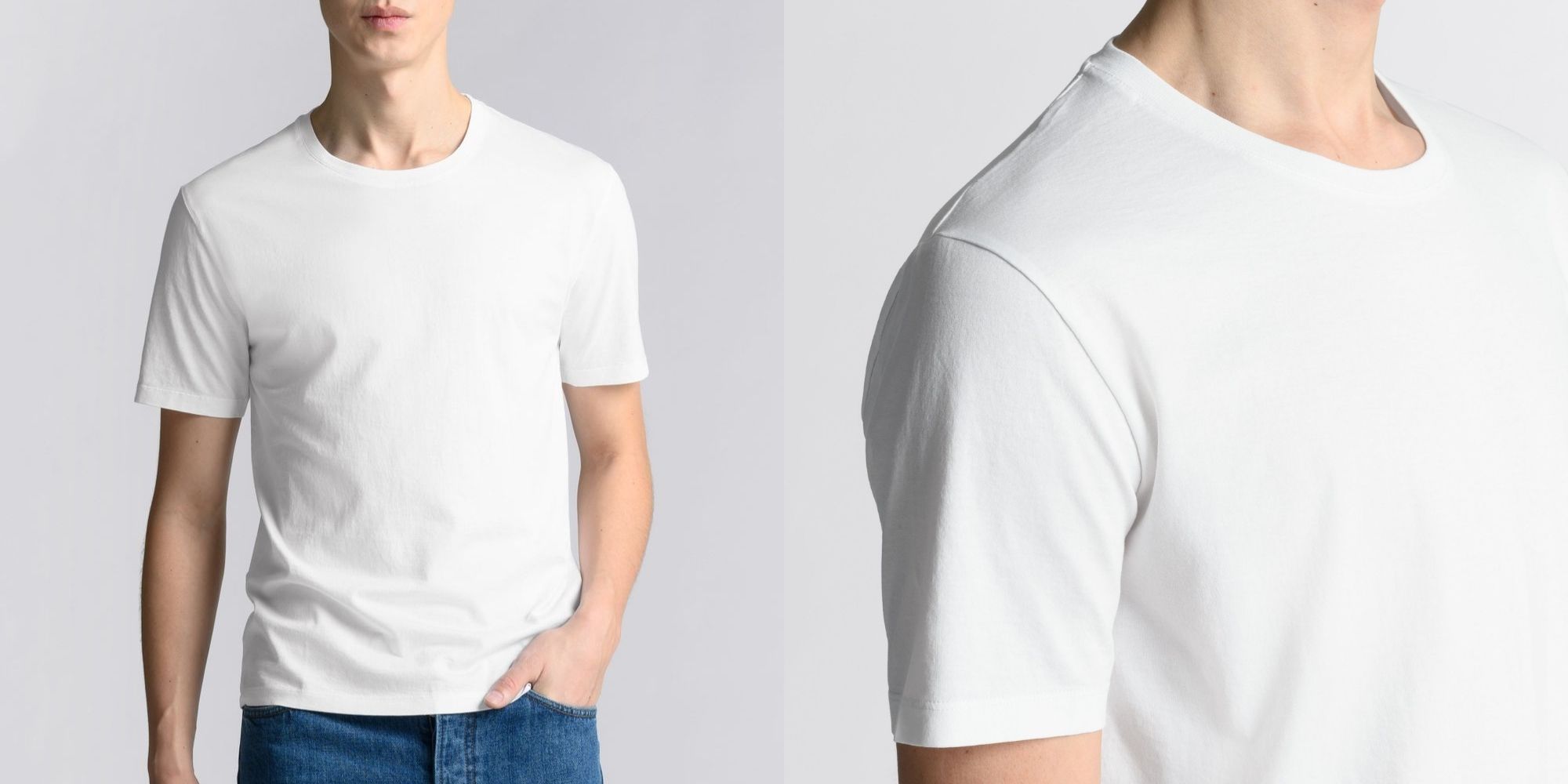 While the womenswear tee is just around the corner, for those who prefer a boxier fit the lightweight tee is a winner. For UK 10 we recommend XS-short!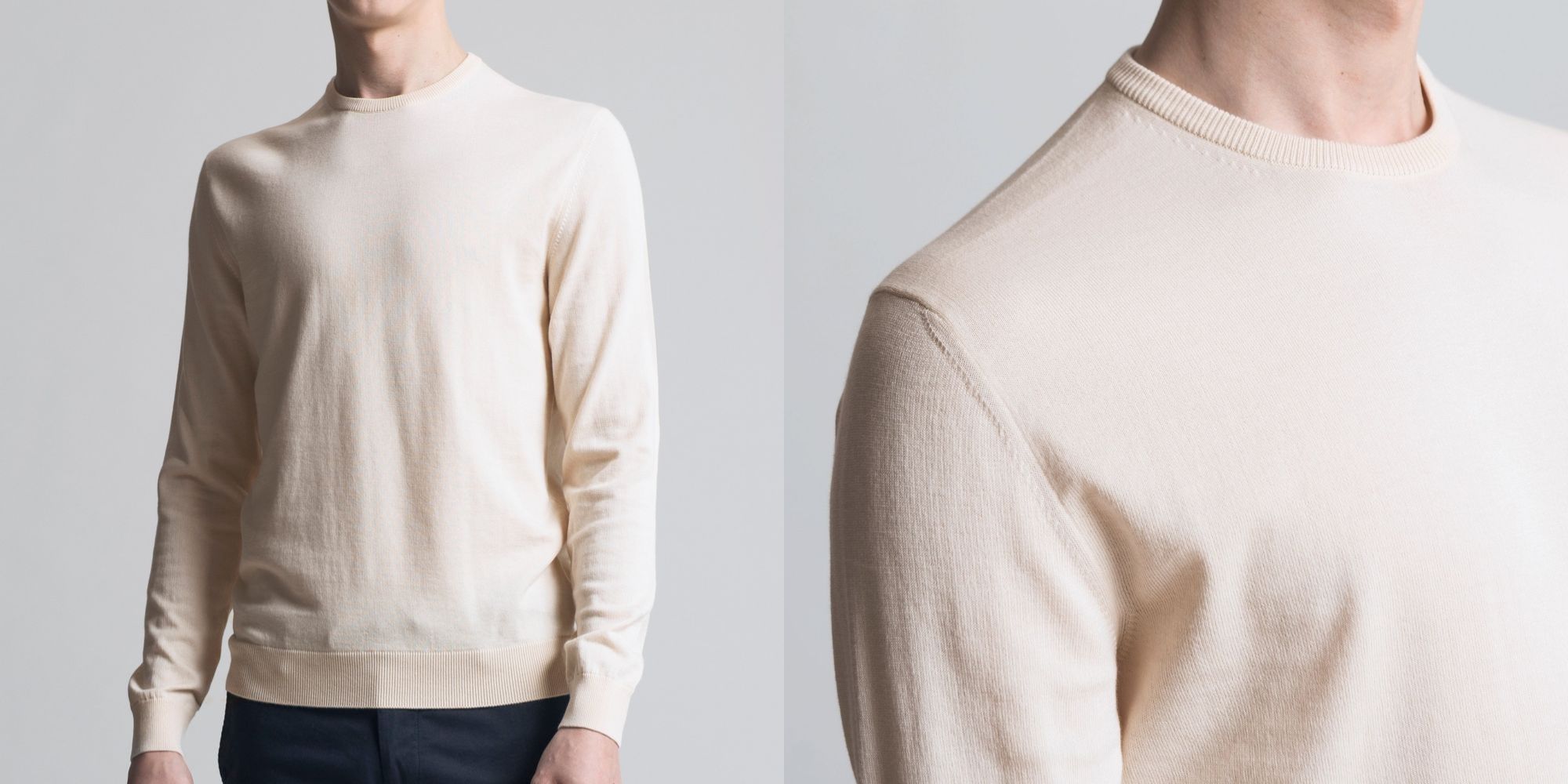 Need something to throw over a dress in the evenings? Look no further than the cotton sweater.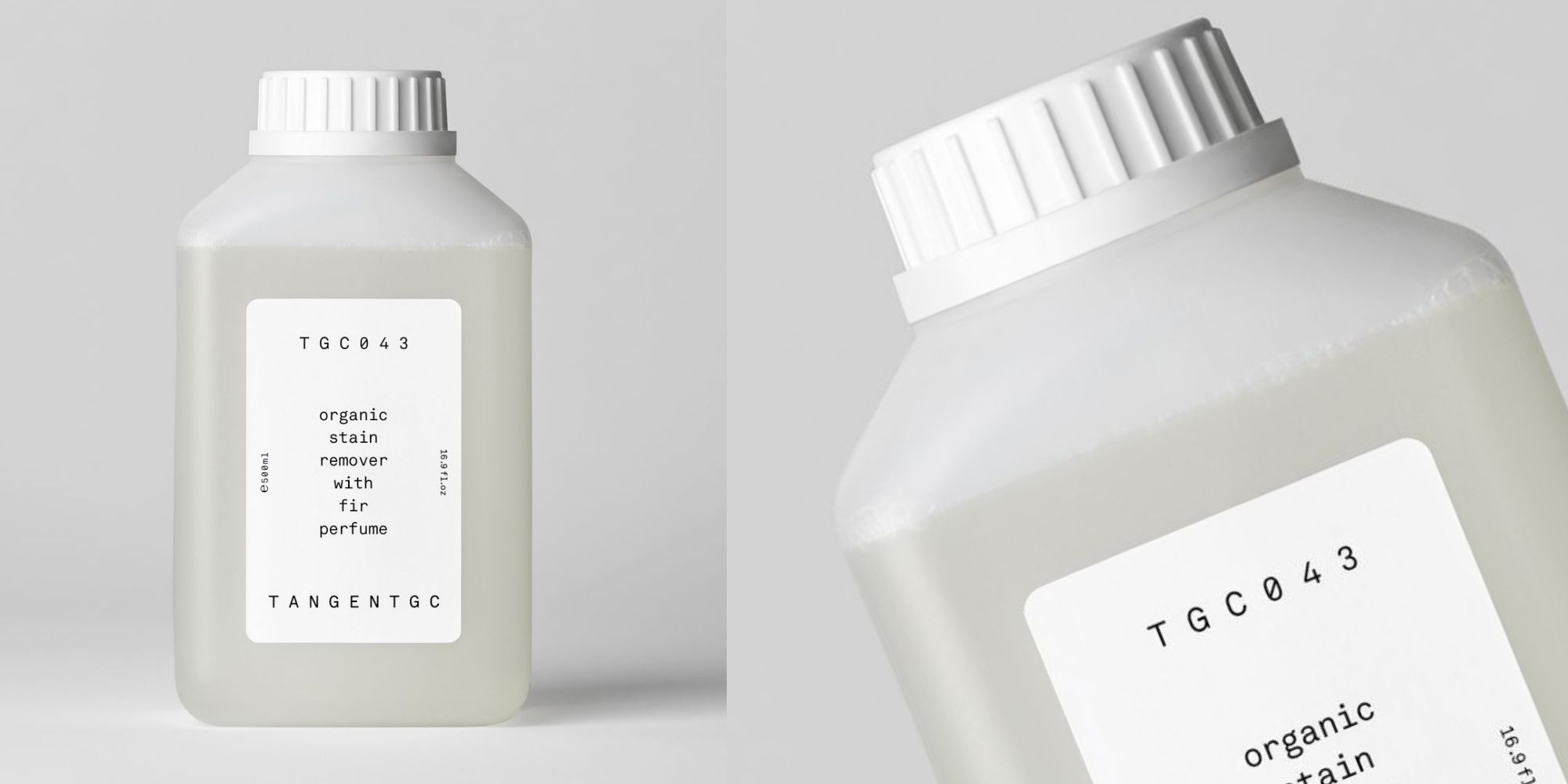 ASKET is all about making garments last longer, so you can find a number of great garment care products on the website, including this handy organic stain remover!