This is a sponsored article about a brand that was independently assessed by our rigorous ratings system. We're proud to only collaborate with "Good" and "Great" rated brands. Learn more.
Every now and then we come across a label that wants have a lasting impact on the way we wear clothes. Swedish menswear brand Asket is one of those. Not content with making beautiful, sharp basics, Asket wants to create a 'permanent' wardrobe for its customers – no trends, no seasons and no need to change out items every year.  We spoke to co-founder August Bard Bringéus about the philosophy behind the brand all the men in your life should hear about.
Asket makes beautiful mens outfits from socks, chinos, t-shirts, belts through to sweatshirts and beanies. Each piece is compatible with the next, making it easy to create a capsule wardrobe, or as Asket would call it, a permanent wardrobe. It's also a great place to find the perfect gift that you know will be worn and appreciated.  The label began in 2015 and is mainly online. However, if you find yourself in Stockholm, you can visit the Asket showroom to browse and try on some clothing that will be sent to your door a couple of days later.
Our mission is to slow down the fashion industry and change the way we produce, market, and consume clothing.

August Bard Bringéus
When August Bard Bringéus talks about clothes the emphasis is on function and form, not fashion. Instead of chasing trends, Asket's designers are focussed on perfecting each piece "like [computer] software".  They want to spend time in getting the quality and fit of every item right in order to "restore the meaningfulness in the garments we use and wear the most."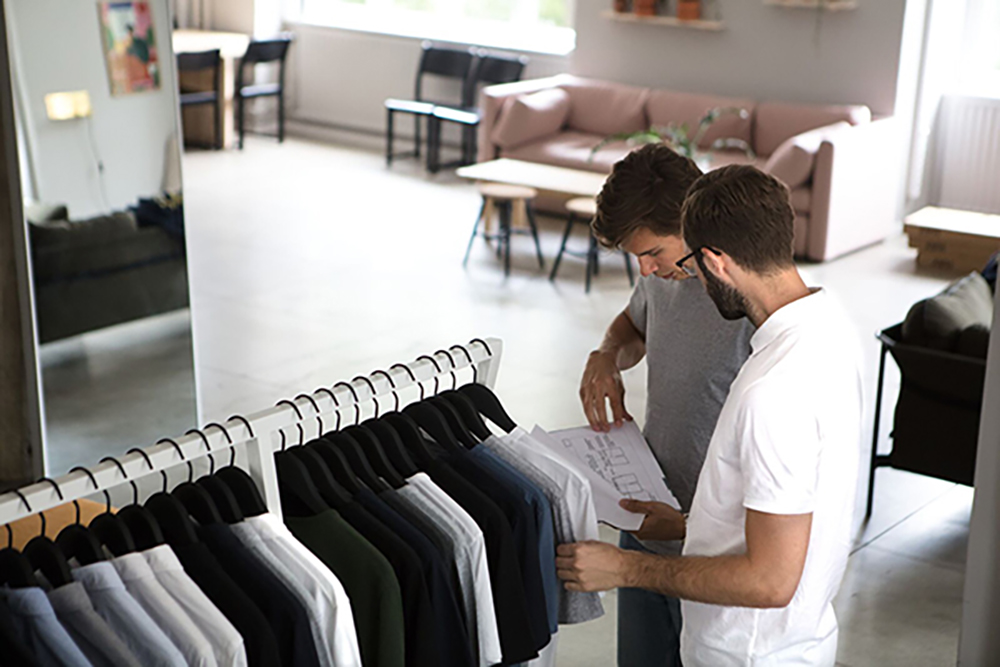 That philosophy extends to how people wear Asket's clothes.  The brand is transparent about its value chain, breaking down the costs of each stage of production and comparing Asket's retail price to what a "traditional retail" markup might look like.  In this way, customers can see the true value of the clothing, minus the meaningless designer price tag.
One of the first things you notice when browsing the Asket site is that their clothes are affordable.  A t-shirt will set you back 35 Euro, or about 40 USD – and is designed to last several years. August says the permanence of Asket's collection, and the fact the brand doesn't do wholesale, means it can ask a fair price for its clothes from the start.  "Our development costs per item are much much higher than the average brand," August says. "But because every piece is meant to be in our collection forever and not sell out at 70% discount at the end of the season, it's a relatively small investment for us to both do the right thing – and do things right."
Asket distinguish themselves from other ethical labels in a few ways. One of them is the range of sizes they make their garments in.  Asket's t-shirts come in 15 different combinations of widths and lengths. For August, this is another way in which the label tries to create clothing that lasts.  "Standardized sizes mean the majority of us compromise with fit, buying things we actually don't like, ultimately being used less and eventually thrown away," he said. "So helping more people find a better fit is an essential part in creating a wardrobe that we will actually use, which in turn, prolongs the lifetime of a garment, thus reducing its overall footprint."
While there is an increasing amount of menswear brands with an ethical and/or sustainable position who are making a difference, we don't think there are nearly enough.

August Bard Bringéus
There are a good number of ethical labels catering to women, but ethical menswear that's also stylish and desirable is a little harder to comeby.  August sees the need for change to be driven by both consumers and brands together. "On one end we need brands to improve so that consumers can expect more from them, and on the other end we need consumers to demand more of brands," he says.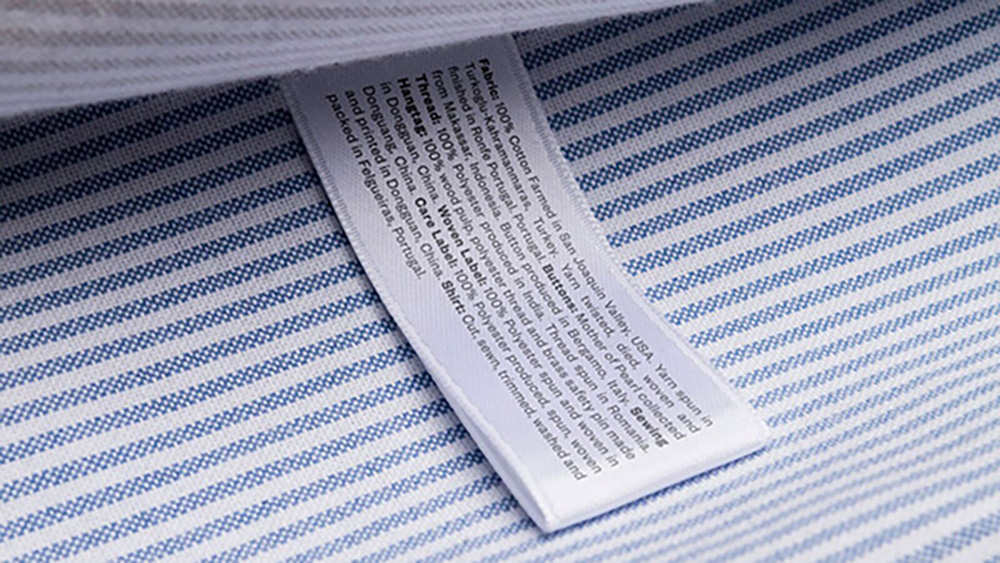 Asket is a brand on a mission to reform the fashion industry, slow things down, and restore meaning to the clothes we wear. We rate Asket 'Good' because of its supply chain transparency and payment of a living wage as well as its use of low-impact dyes and wastewater management.  In the future August wants the label to become even more transparent and sustainable, as well as looking beyond menswear. He says ultimately Asket is about making people feel good about the clothes the wear, and be confident that their choices are having a positive impact. "We want people to feel like they have made a good investment in themselves, their wardrobe, the environment, the people who manufacture their clothing, and the future of the clothing industry," August says.
And we couldn't agree more!