This is a sponsored article about a brand that was independently assessed by our rigorous ratings system. We're proud to only collaborate with "Good" and "Great" rated brands. Learn more.
Join us as we discover the newest collaboration between transformative jewellery brand ARTICLE22 and celebrity fashion stylist Laura Sophie Cox.
Meaningful jewellery moments with ARTICLE22
If you haven't heard of ARTICLE22, the luxury brand celebrates stories of positive transformation and makes a real impact through jewellery handmade in Laos. Every piece is made using recycled materials from Vietnam War bombs, plane parts, military hardware, and other aluminium scraps. The brand embodies the innovation that the fashion industry needs more of—using recycled materials to produce beautiful, globally-marketable products while equipping local artisans with new skill sets and providing them with a sustainable source of income.
By partnering with eco-conscious celebrities—like our very own ambassador Emma Watson—ARTICLE22 proves elegant and meaningful style can go hand-in-hand with more ethical and sustainable production.
Shine Your Light Collection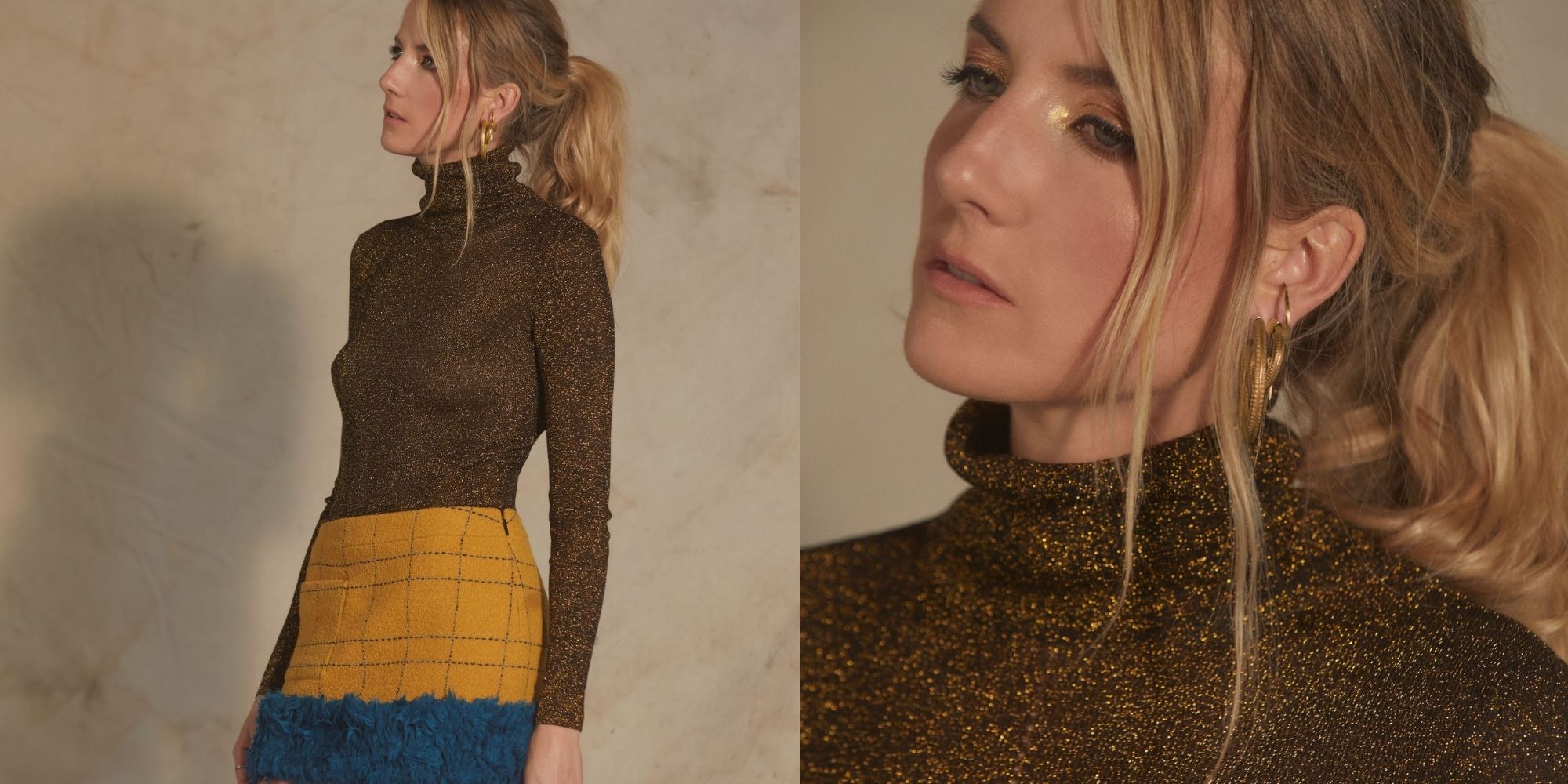 The latest collaboration we're excited to share sees ARTICLE22 and sustainable celebrity stylist Laura Sophie Cox come together to create a collection of warm golden patina and signature silver-toned jewellery centred around the theme of "light". Think sunbeam-inspired hoop earrings and lightning bolts.
The juxtaposition of precious metals and ARTICLE22's signature aluminium jewellery upcycled from war debris and scrap metal lends itself to an impactful blend of artisan technique and modern technology. Of the collection, Cox, who styles the likes of Emma Watson and Olivia Rodrigo, says the "light" theme infused in the designs and names parallels the light her clients shine on important topics like the environment: "As my clients grace the stage and screen, what they wear is seen by millions, raising awareness about the importance of sustainable fashion and shifting attention gradually towards brands creating new norms." She goes on to highlight how crucial collaborations like this are, calling them "essential to change" and praising ARTICLE22 for its work to clear 80 million unexploded bombs left scarring the land in Laos.
Our 7 favourite standouts from the collection
ARTICLE22's founder Elizabeth Suda calls the collection "the most ambitious to date", calling Cox's embrace of asymmetry and imperfection "a perfect match for our hand poured, hand polished, and hand finished jewels." Here are our 7 favourite pieces from Shine Your Light.