This is a sponsored article about a brand that was independently assessed by our rigorous ratings system. We're proud to only collaborate with "Good" and "Great" rated brands. Learn more.
This inspiring ethical jewellery brand is pioneering the transformation of weapons into wearable art by creating stunning pieces from recycled war debris in Laos that look good and do good. They are named after Article 22 of the UN Universal Declaration of Human Rights, that is about coming together through national effort and international cooperation to ensure everyone's right to social, economic, and cultural security — and the free development of personality. Their sustainable practices truly embody their namesake, and we're thrilled to share their story.
It all started in 2009 when founder Elizabeth Suda, who had been questioning "how and by whom are the goods we consume made?", left her fashion job in New York, packed her bags, and travelled to Laos with a fire in her belly.
Working at Coach after university led me to see how much people would spend to look good, and I wondered "what if that money also went to products that did good, too?"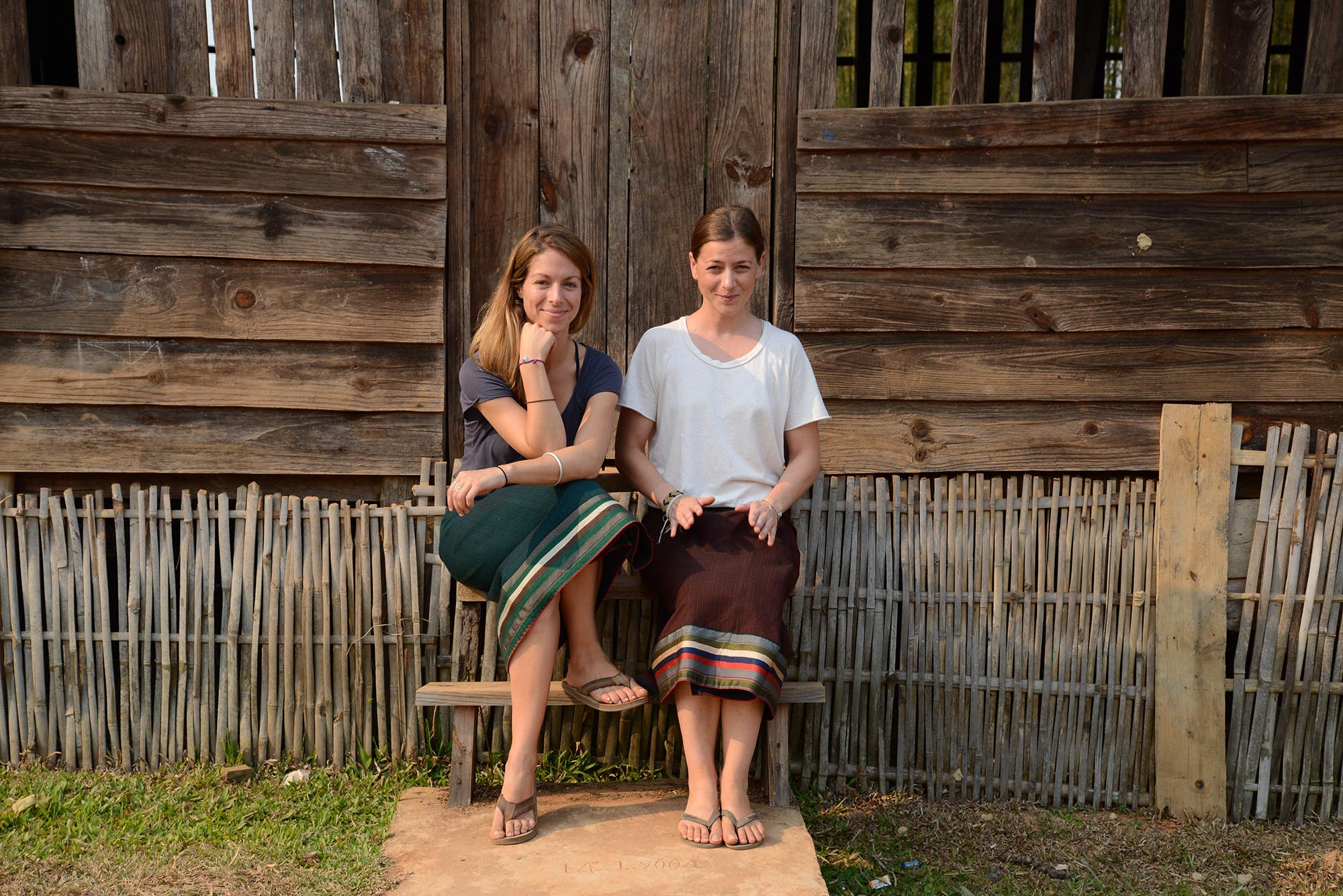 She was on a mission to determine how to inject local, sustainable craft into the global fashion market, when she came across artisans in a rural village melting US bombs into spoons. Elziabeth learned more about the local scrap metal trade and the Secret War of 1963-1974 which left a macabre legacy of 80 million unexploded bombs, and inspiration struck: why not buy back the bombs and repurpose them for something beautiful and impactful? She then developed the first collection — PEACEBOMB — which started it all, and officially launched ARTICLE22 in 2013. Each piece purchased helps to safely and expertly clear unexploded ordnance (UXO) by donating a proportion of profits to MAG (Mines Advisory Group), who are working to make the land safe and usable again. For a poor nation that relies heavily on subsistence agriculture, this work is invaluable.
They are able to work on their own terms and within their own gardens in their own community rather than having to commute to a sterile factory.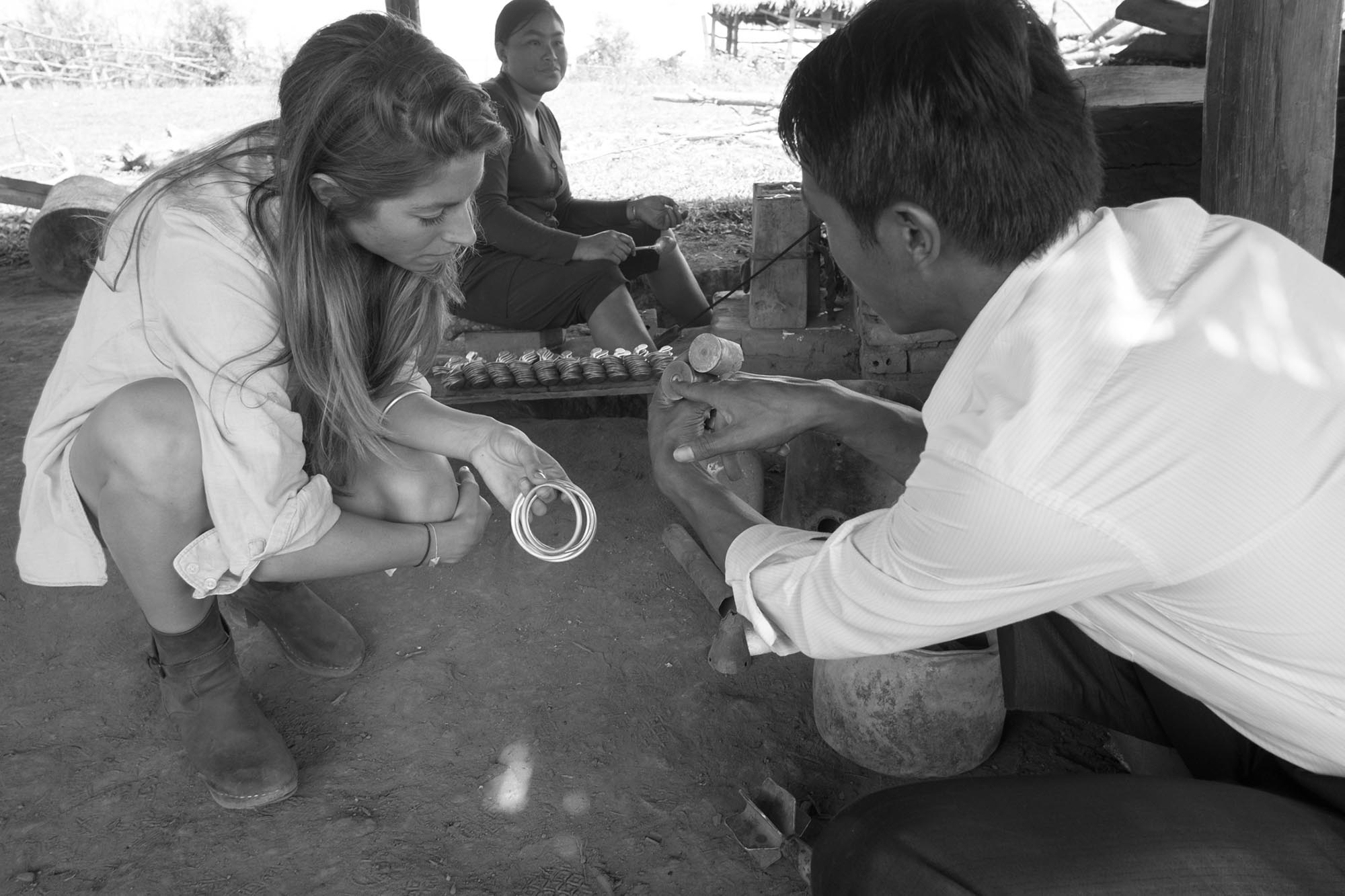 Now, the global brand has curated an extensive collection of unique and thoughtful pieces for men and women that have been worn by big names such as model Angela Lindvall and actress Olivia Wilde. They boast some high-profile fundraising collaborations, including with the band Massive Attack for the Legacy of War Foundation, and assure us that engagement and activism are as much a part of the brand as the jewellery.
...what we didn't expect was the connection that so many people have to the idea of turning a negative into a positive. This speaks to the universality of the consequences of conflict anywhere in the world - the challenge of communities to rebuild, heal and regenerate hope. It also speaks to people in a very personal way.
Our very own supporter and ethical fashion queen, Emma Watson, wore the simple and elegant Dome earrings on The Ellen Show in 2017 during her Beauty and the Beast press tour. She had nothing but praise for the company, saying "it's such a lovely idea to turn something so negative into something beautiful", and that's exactly why we love ARTICLE22 here at Good On You. The timing of Emma wearing the brand's jewellery was especially meaningful to them, as it coincided with their launch of a more design-driven collection that really showcased how far the artisans' metalworking technique has come since their humble origins of spoon crafting.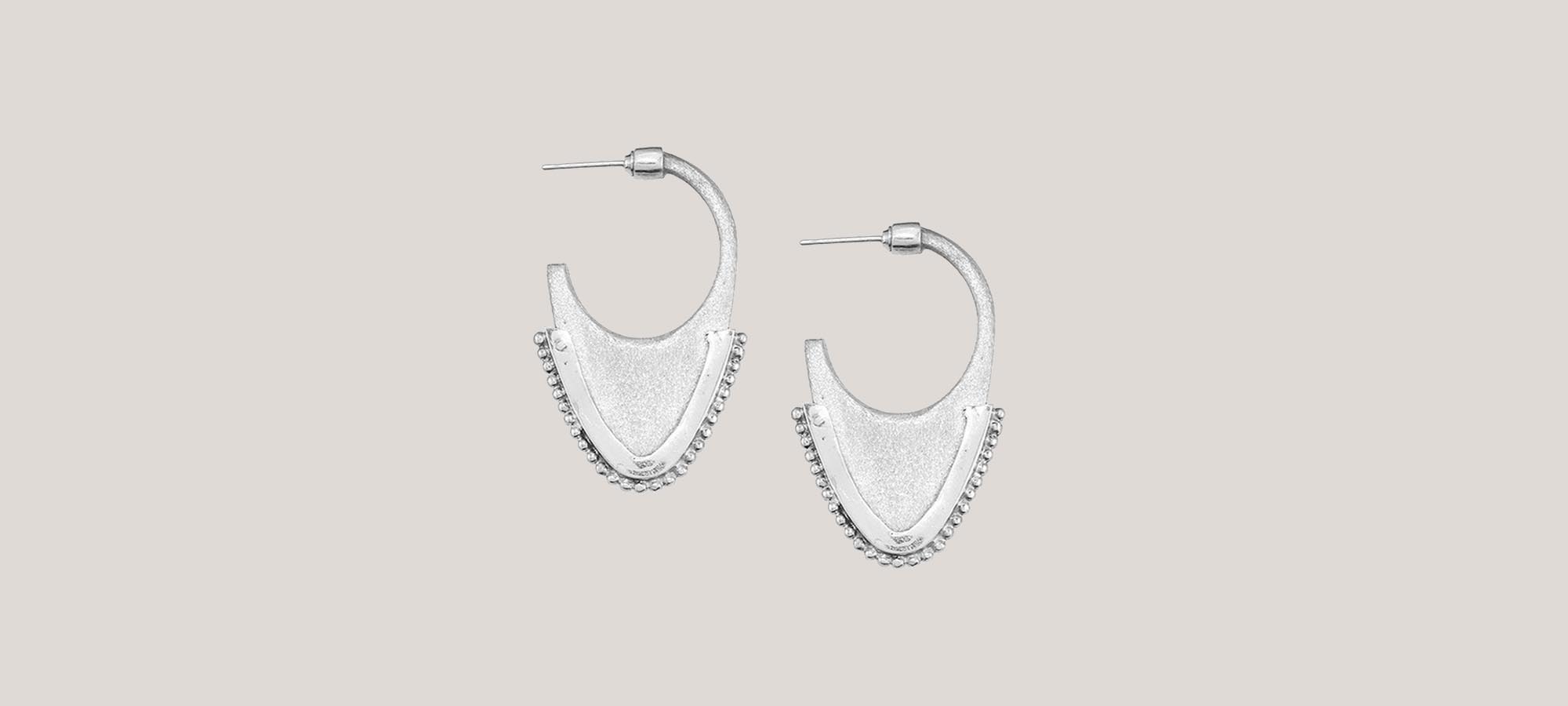 Dome Earrings – Ships internationally
Helping to transform the lives of local artisans with earnings five times the local hourly minimum wage, while also clearing the land and upcycling war shrapnel, it is clear that the team at ARTICLE22 truly cares about the planet and everyone who calls it home.