This is a sponsored article about a brand that was independently assessed by our rigorous ratings system. We're proud to only collaborate with "Good" and "Great" rated brands. Learn more.
The denim industry is a bit of a mess, but fair fashion brand Armedangels is here to revolutionise the humble wardrobe staple in dire need of a direction change with 'Detox Denim'.
Have you ever picked up a pair of jeans and wondered what impact it had on people and the planet in its production? Don't worry; if you answered no, you're not alone. But brands like Armedangels are here to tell us we need to stop and think about the origins of our clothes—especially denim.
The denim industry is a bit of a mess. With its roots in conventional cotton, most denim products you find on the high street have a lot to answer for. From staggering water use to loads of toxic chemicals to forced labour, this humble wardrobe staple material is in dire need of a direction change. It's time to Detox Denim.
Meet the brand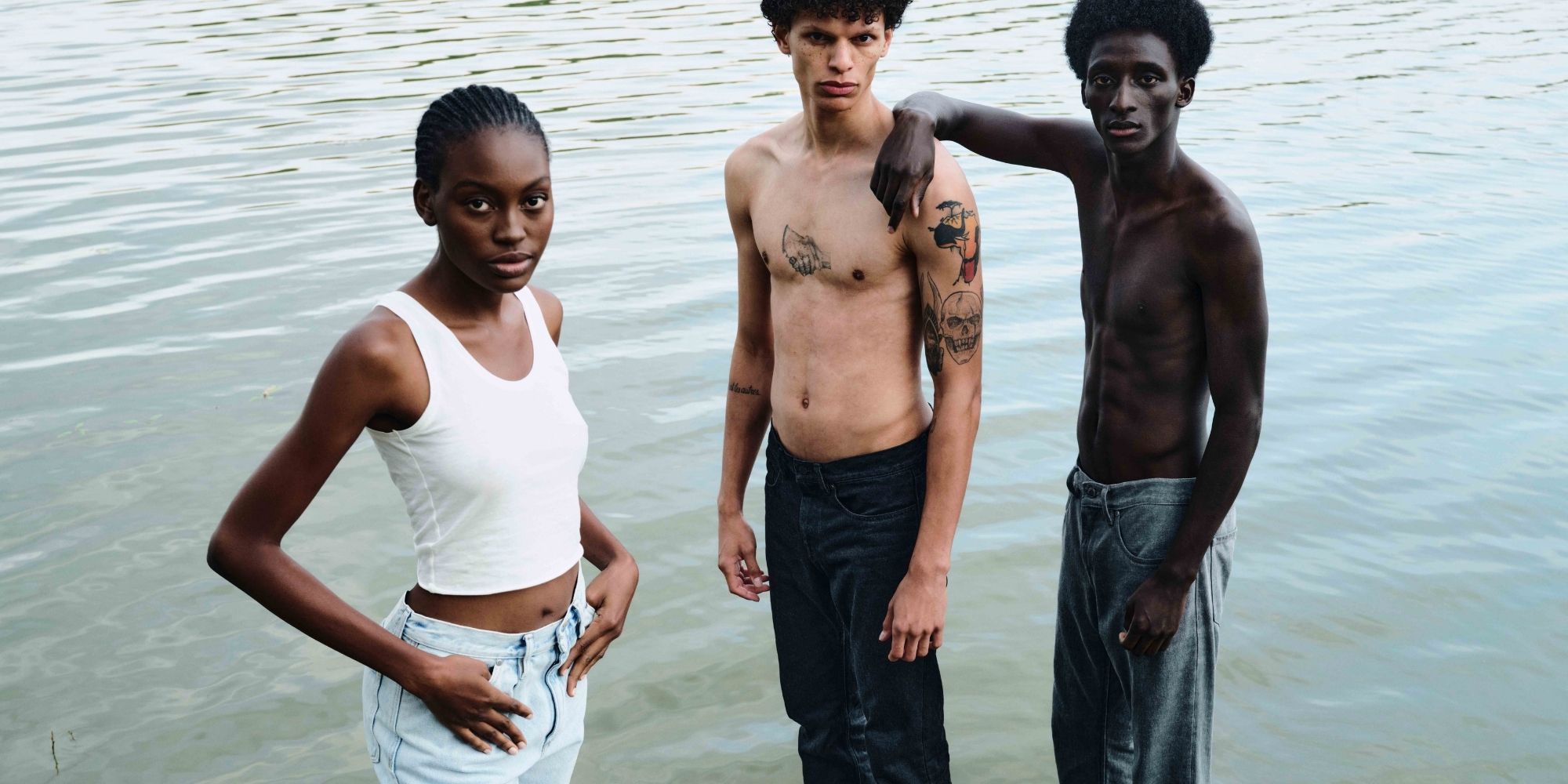 If you haven't heard of 'Great' German brand Armedangels, you're in for a treat. Co-founders Martin Höfeler and Anton Jurina met at an entrepreneur workshop at university and immediately connected over a shared desire for ethical business. With no prior experience in fashion but equally shocked about the conditions in the textile industry, the pair launched Armedangels in Cologne, Germany, in 2007. From the beginning, the brand has embodied its mission to combine fair working conditions and sustainable, high-quality materials with beautiful design. Truly the Robin Hood of the eco-fashion world, the "armed angels" behind this label are working every day to revolutionise an industry in dire need of change.
We love beautiful products. We think organic and we believe fairness is never out of fashion.
The DetoxDenim campaign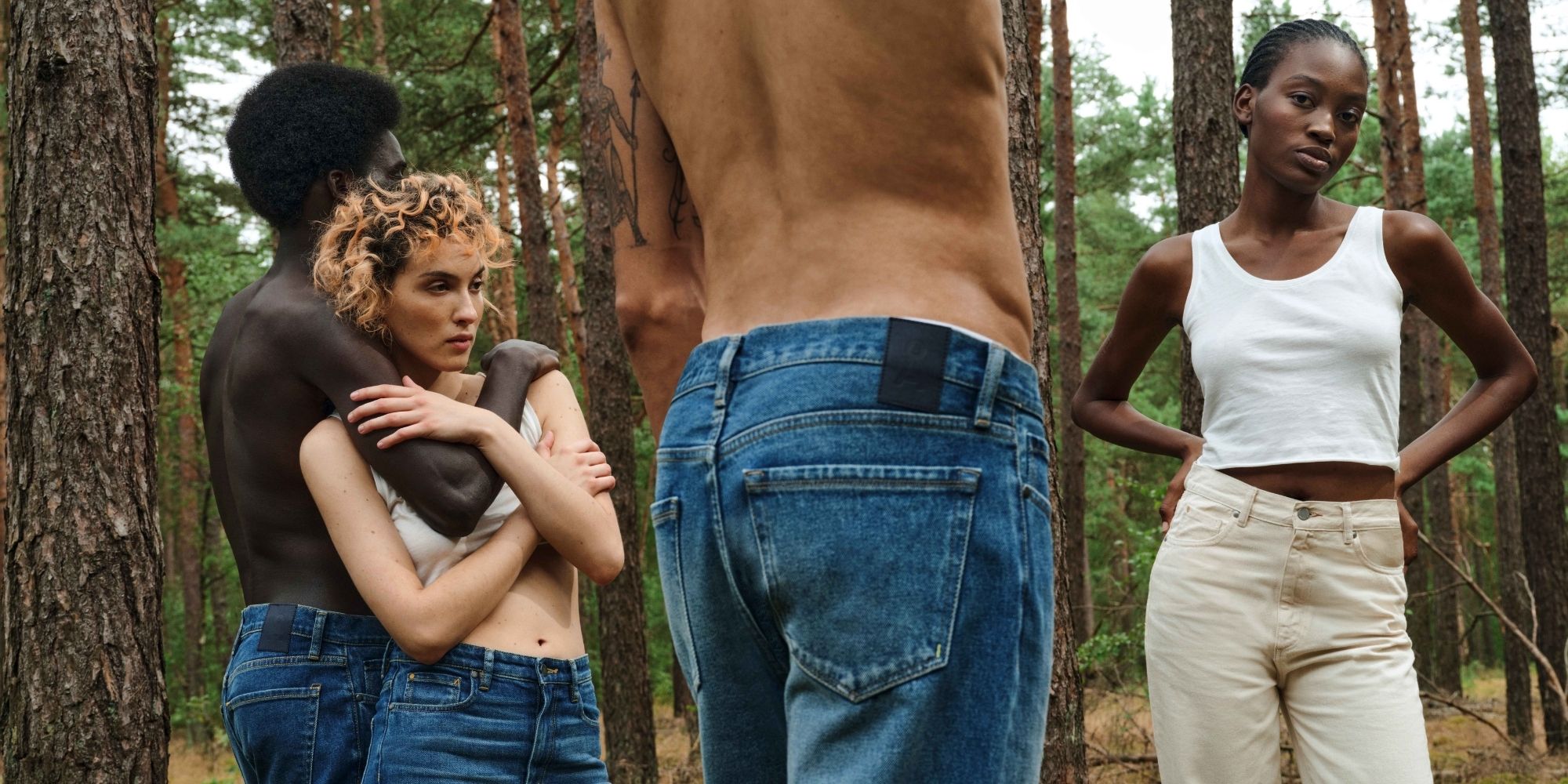 Denim is dirty. As one of the most classic and timeless fabrics in closets worldwide, it's being pumped out by fast fashion brands at shocking rates. Jeans alone number over 2 billion per year and use thousands of litres of water each. Denim is typically made from cotton, which accounts for 16% of global insecticides usage—a larger share than any other single agricultural product. And the chemicals used can be highly toxic and create a hazardous working environment for cotton farmers, not to mention the damage they do to the environment.
"The denim industry is toxic!" says Armedangels. "The conventional production of jeans still uses a lot of harmful chemicals—and wastes a lot of water. No worries, we are here to change it."
Goodbye toxins, hello future
DetoxDenim puts innovation first. Armedangels teamed up with Mother Nature to "engineer the evil out of everyday jeans, replacing toxins with love and innovation". Goodbye harmful fertilizers, synthetic pesticides, and toxic chlorine bleach—hello future!
Since launching the DetoxDenim campaign, this pioneering European brand has saved almost 200 million litres of freshwater and stopped nearly 2 million kilograms of greenhouse gas emissions (CO2e) from being released into the atmosphere.
So how does it work?
Detoxing denim does exactly that—removes the toxic parts of the production process, replacing them with low-impact options. Everything in the Armedangels DetoxDenim collection is made with 0% toxic fertilisers and pesticides, instead opting for 100% organic cotton from certified cotton suppliers. You'll also find 0% toxic heavy metals, chlorine, or potassium permanganate in the jeans, as the brand seeks out unmatched Global Organic Textile Standard (GOTS) certified partners who use little water and work only with harmless chemicals. But for the fair fashion brand, radical sustainability doesn't stop here. Their newest innovation, 'Circular Denim', incorporates fibres from old denims and textile waste which minimizes the use of new resources, showing once again you can look good while doing good for the environment.
By choosing DetoxDenim not only our environment profits from the benefits of excluding toxic substances in the value chain, but also your skin and health will be thankful. Let's detox our environment—together.
Our 7 favourite DetoxDenim jeans and shorts from Armedangels
By buying your next pair of jeans or shorts from Armedangels, you are directly supporting a fairer fashion system for people, the planet, and animals. And as a bonus, the collection is stylish, comes in a wide range of colours and cuts to suit your tastes, and some pieces start as low as €54. There is also a handy 'Care Guide' for DetoxDenim on the FAQ page that gives you tips on how to make your denim last for a long time so that it is gentle on the environment and on your skin. A real win-win!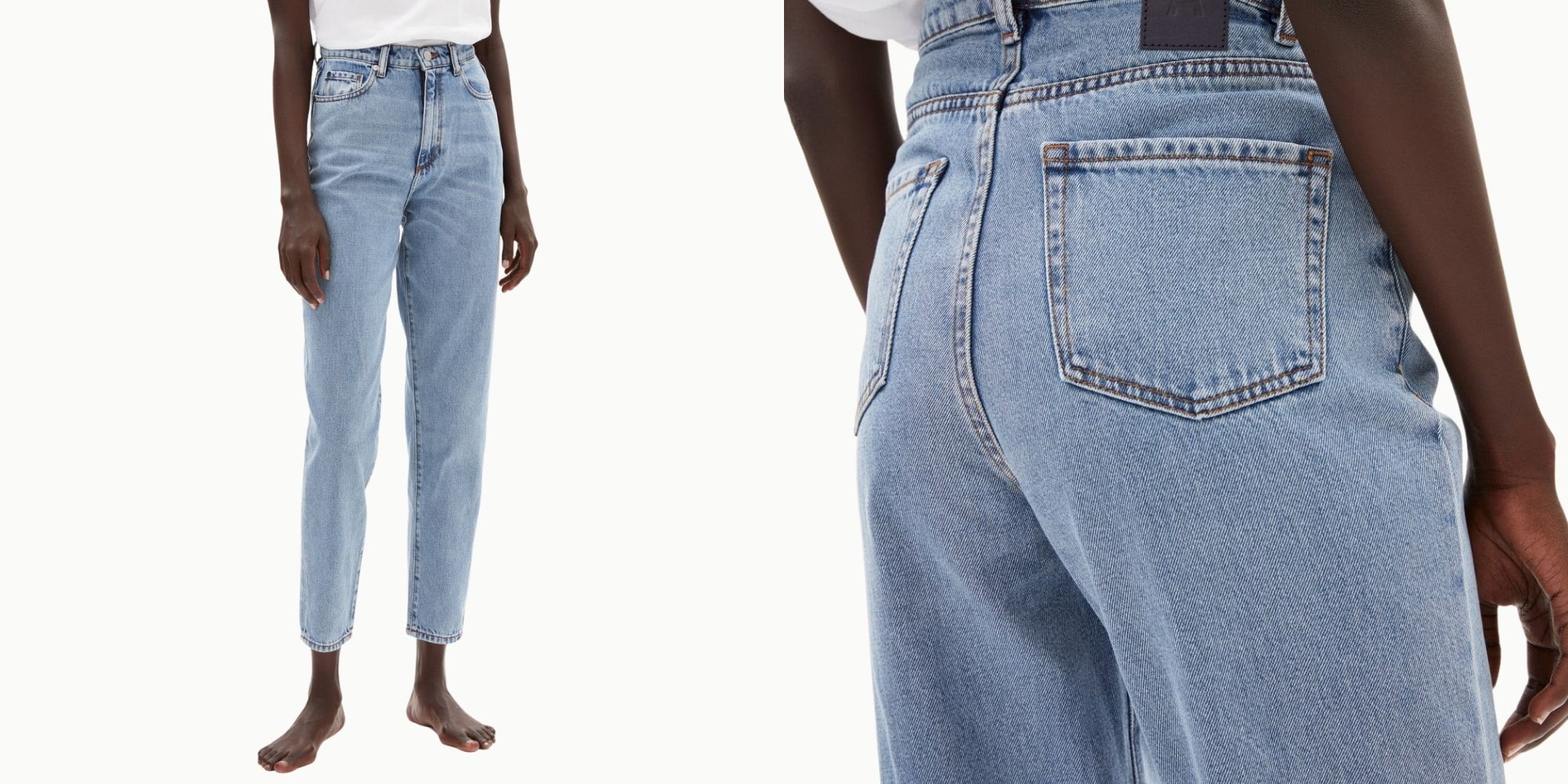 MAIRAA is Armedangels' sustainable and trendy cropped mom fit DetoxDenim jeans in a 90s style. It comes with a high waist and narrow legs, and is made from 100% organic cotton.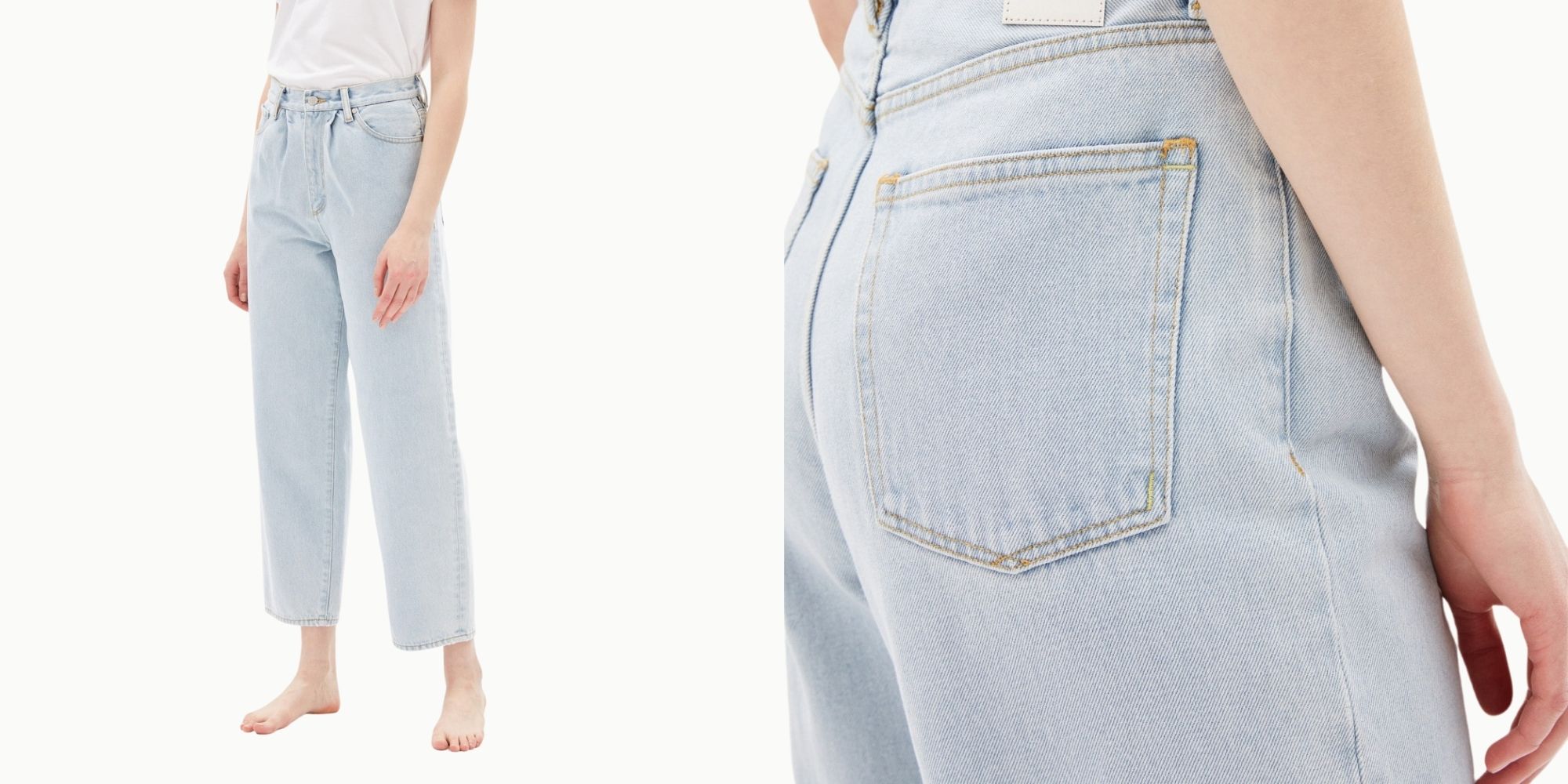 Prefer a looser fit, lower waist, and lighter wash? The gorgeous AANIKE is the pair for you.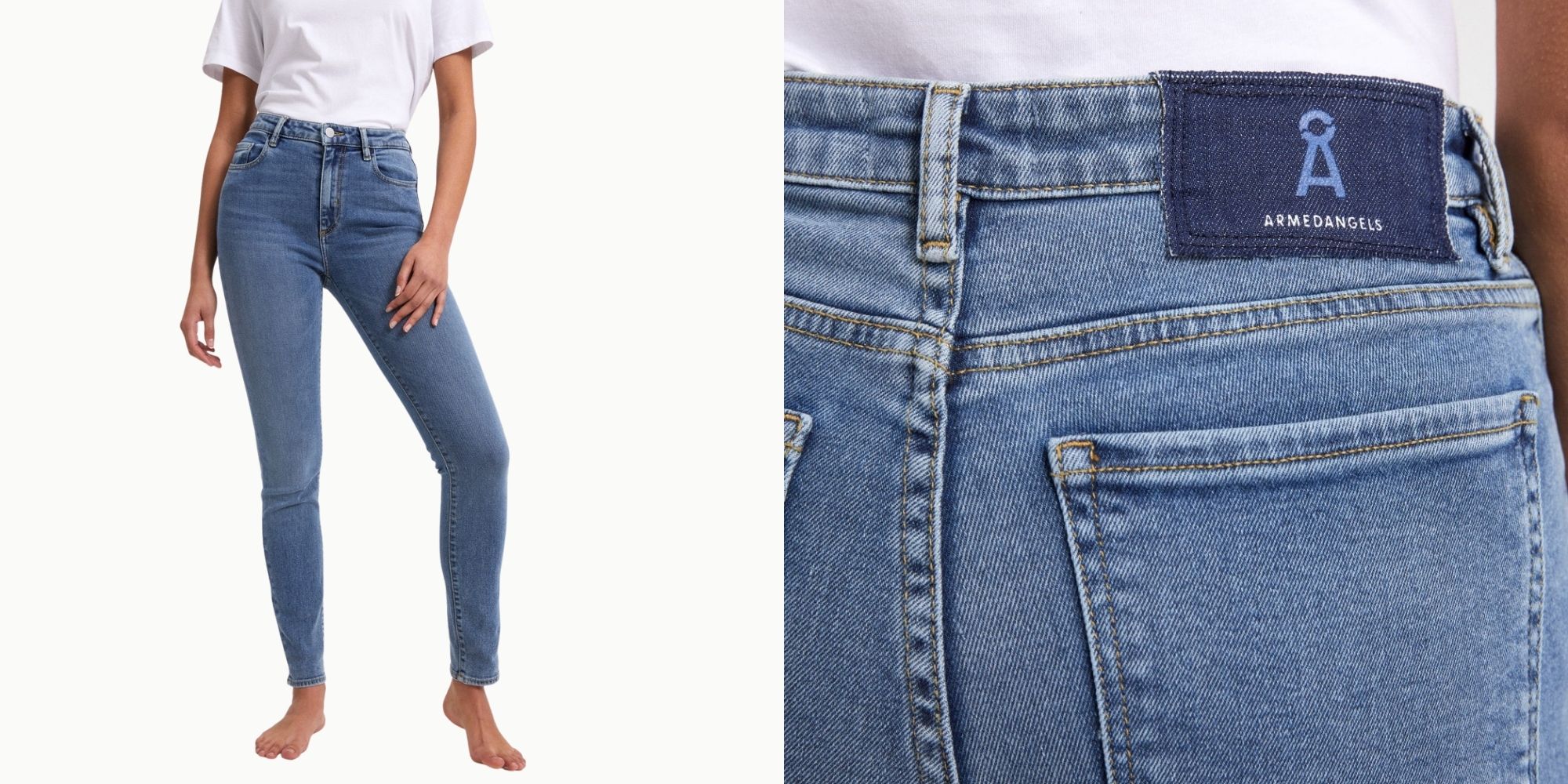 For those who love their skinnies, TILLAA is the way to go. With a flattering mid-rise waist and two classic blue shades, what's not to love?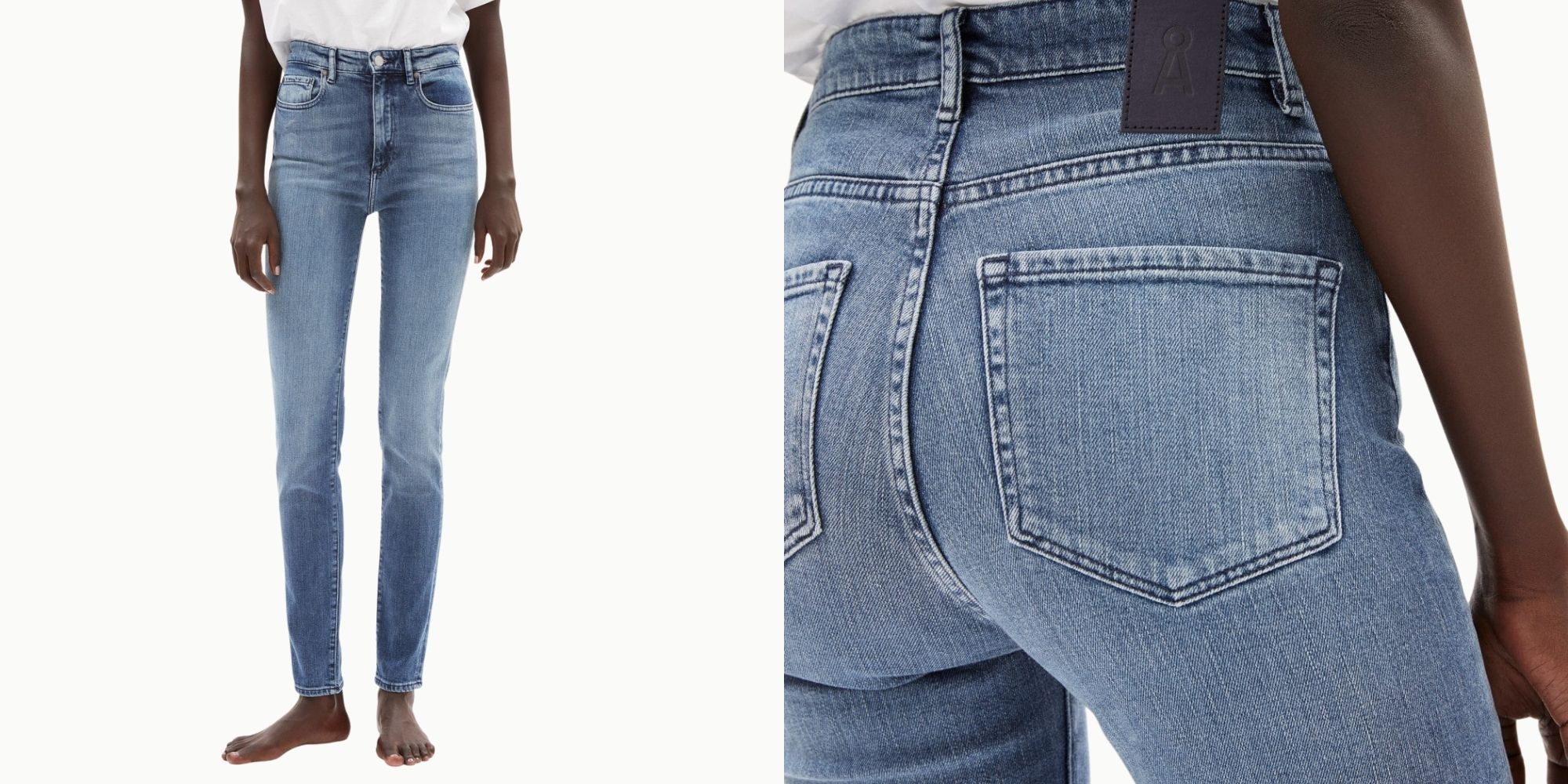 High waisted jeans made a massive comeback in the past decade, and we're so here for it. With extra stretch, this pair offers more freedom of movement and is, as ever, 100% eco and fair.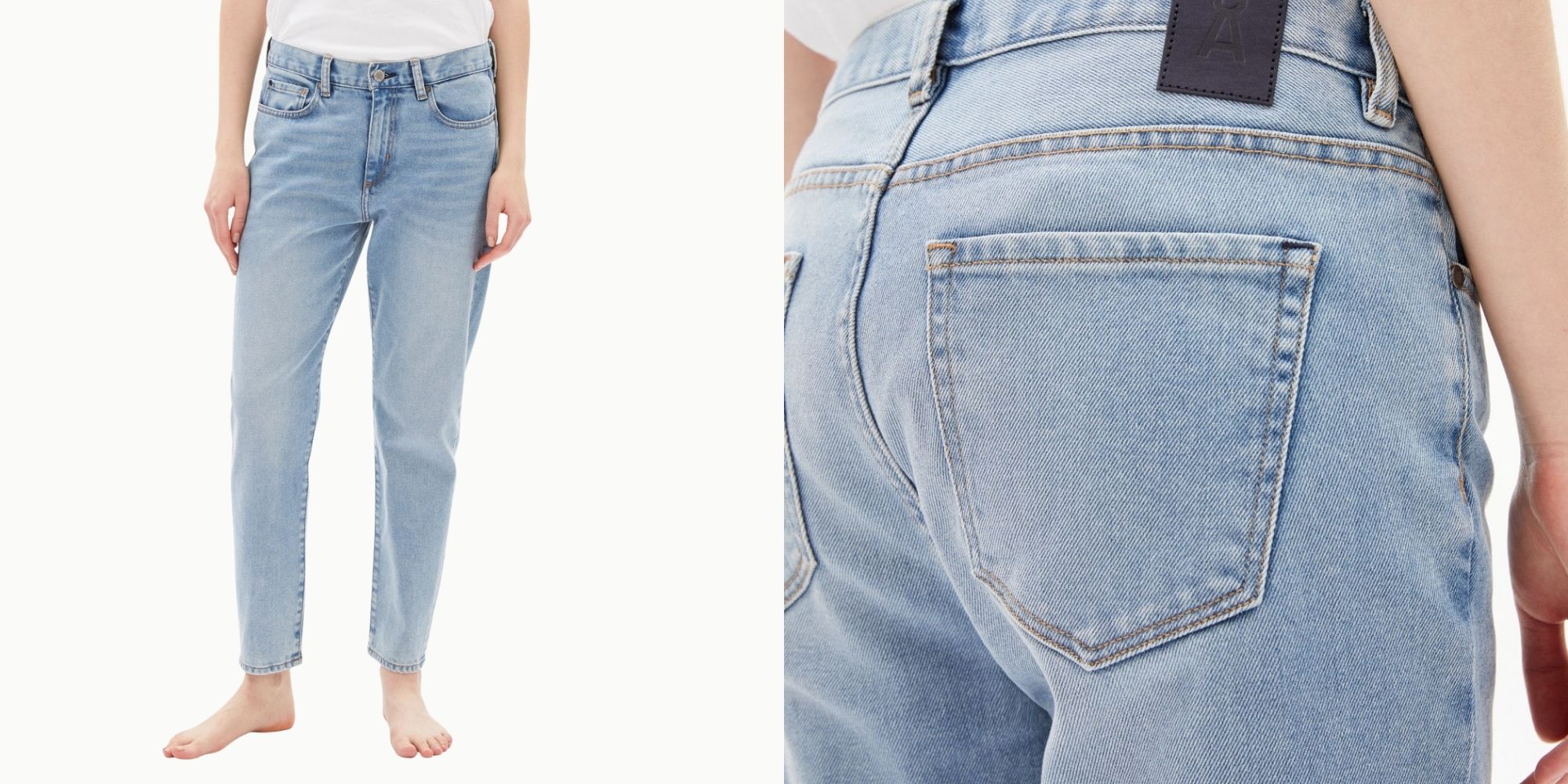 The affectionately dubbed 'boyfriend fit' features a casual cut with tapered legs and fits like a second skin. Your companion for many years!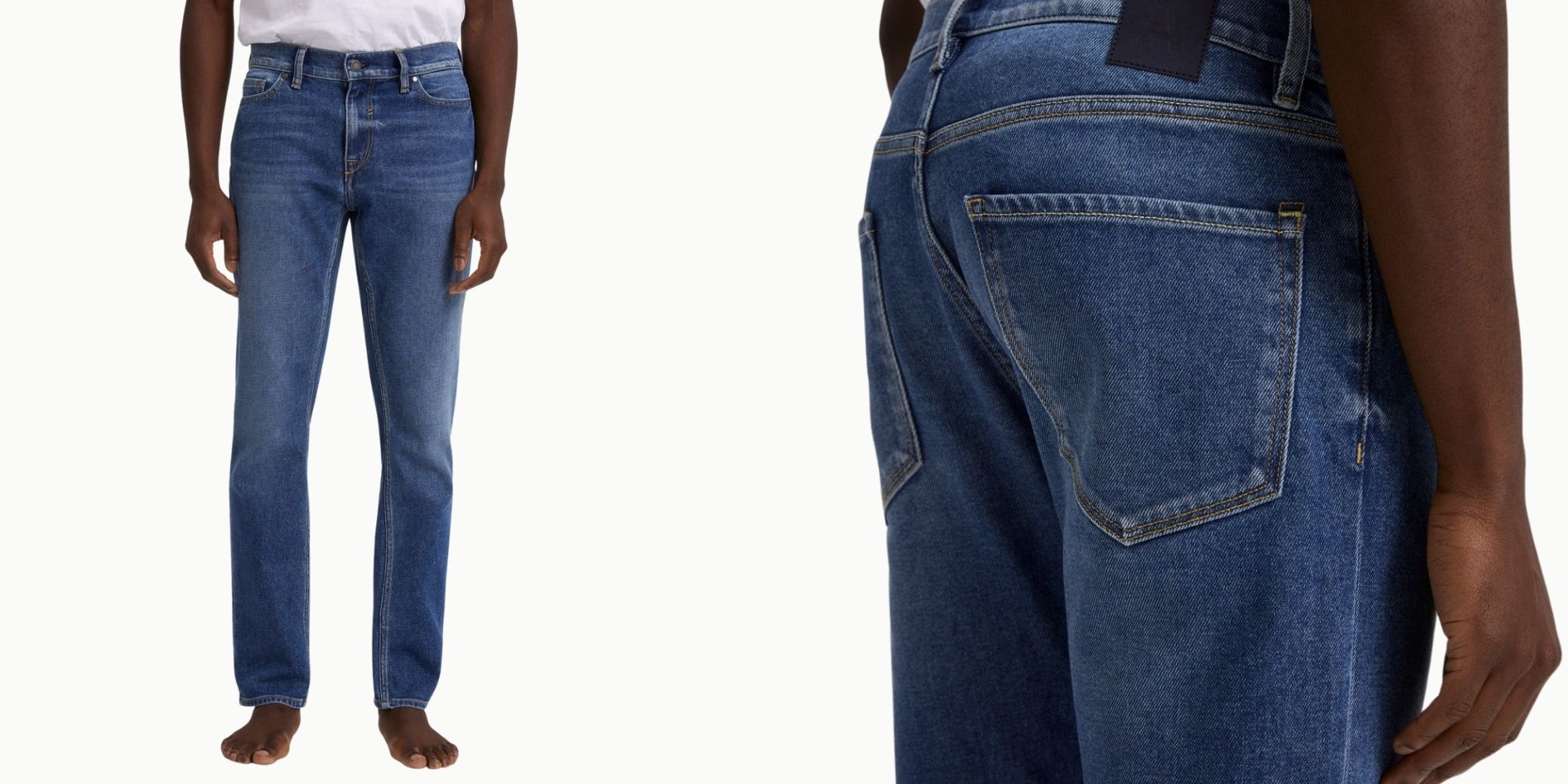 IAAN is a classic jean in a slim fit. Sustainably and environmentally friendly without toxic pesticides and with low water consumption.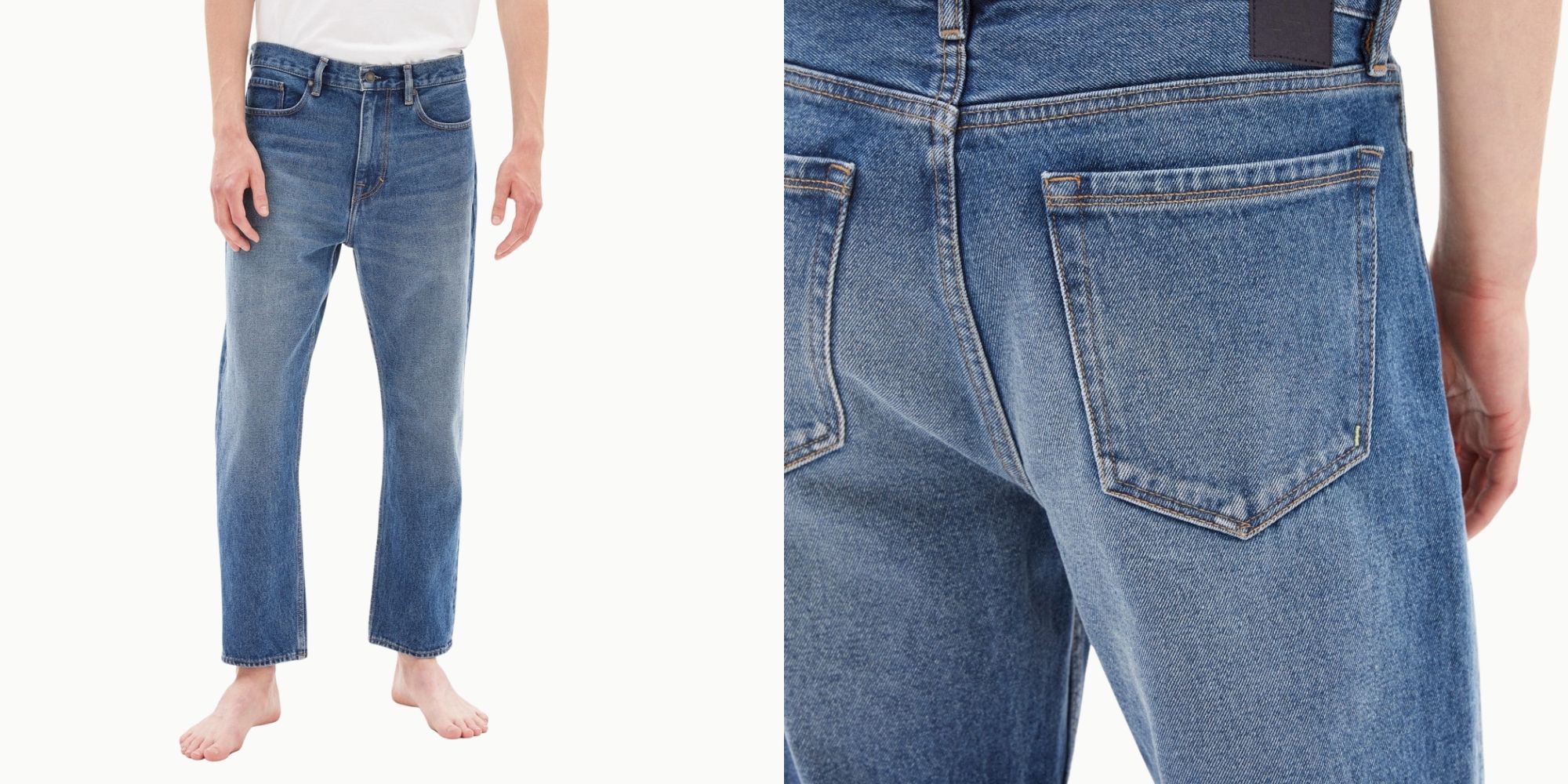 MAAKX is the most relaxed of the DetoxDenim bunch, for those who love ultimate comfort and chill with their jeans.