Our editors curate highly rated brands that are first assessed by our rigorous ratings system. Buying through our links may earn us a commission—supporting the work we do. Learn more.
While Uniqlo may be a slight step up from some of the other fast fashion giants, there are "Good" and "Great" alternatives that might better meet your needs and your values.
More sustainable alternatives to Uniqlo you'll love
We get the appeal of Uniqlo, we do—this Japanese chain store has taken off in recent years and now boasts more than 1,300 stores worldwide. Unlike so many other mass-producing fast fashion giants, Uniqlo focuses less on the "new styles every week" mindset and opts instead for more timeless, classic staples that appeal to a wider range of people. But does that absolve it of all guilt for people, the planet, and animals? Is it okay to buy from this brand as a conscious consumer, or should you look for more sustainable alternatives to Uniqlo? Let's discuss.
Uniqlo has taken some steps in the right direction for people, the planet, and animals. Its use of some lower-impact materials and encouragement of longevity with a repair and reuse program is positive. It also gets a thumbs up for banning the use of fur, angora, and exotic animal skin and for outlining a formal animal welfare policy. And while it has a social auditing program covering its entire final production stage accredited by Fair Labor Association (FLA), it still has a long way to go on the labour front—for such a large, successful company, paying a living wage should be a top priority. To make matters worse, the brand has been caught up in an ongoing worker's rights case for years, and owes Indonesian garment workers $5.5m worth of severance pay. Uniqlo must take responsibility for the people in its supply chain before it can be considered a responsible company—and it can certainly afford to do so.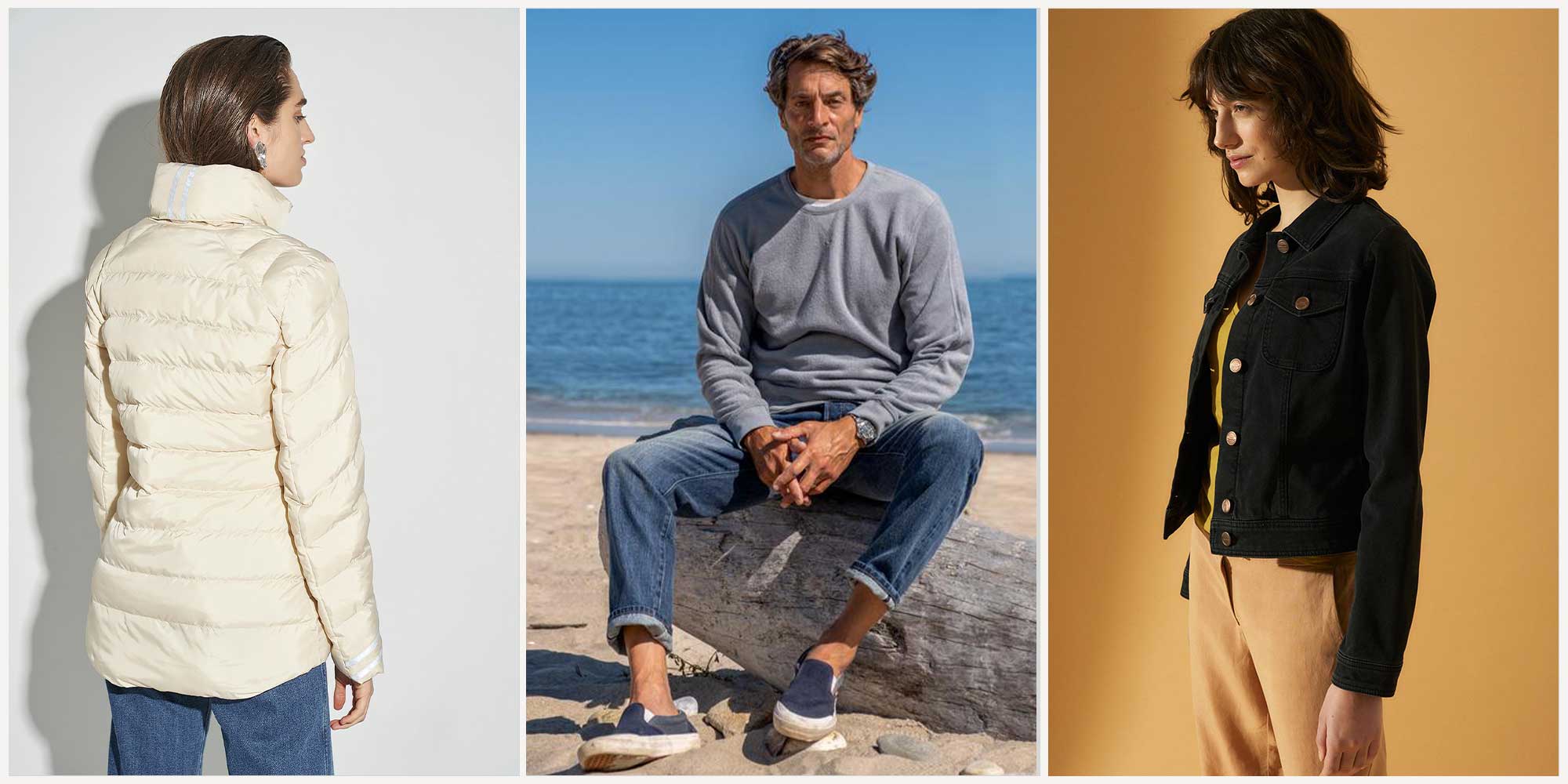 Overall, we rated Uniqlo our middling score of "It's a Start" based on our team's research here at Good On You, which relies on publicly-available information. We know this rating can bring up some questions, especially when applied to such large brands. "It's a Start" means just that—the brand is making a start. Uniqlo is already ahead of comparable brands by creating timeless staples that don't go out of fashion nearly as fast. And if your options are Uniqlo or a brand like SHEIN that is making little to no effort for people, the planet, and animals, Uniqlo is a clear winner. Progress over perfection.
You can also reach out to brands who you think need a nudge in the right direction. If enough customers demand change, brands that genuinely care about their impact will have no choice but to respond in kind. Check out the "Your Voice" function on the app, or slide into Uniqlo's DMs on social media to let them know what you think.
That aside, if you're after stores like Uniqlo that are making a solid effort across the board for sustainability and ethics, we have good news. There are "Good" and "Great" rated more sustainable brands you'll love more than Uniqlo out there, and our editors have rounded up 14 favourites for you below.