From the #HeForShe campaign to the Green Carpet Challenge,  Emma Watson is a trailblazer for sustainable fashion, women's rights and education.
In light of the launch of a very special sustainability edition of Vogue Australia, we've picked our top five favourite moments that Emma Watson slayed as an eco-fashion queen!
When she worked with stylists on the set of Beauty and the Beast to create eco-friendly costume designs.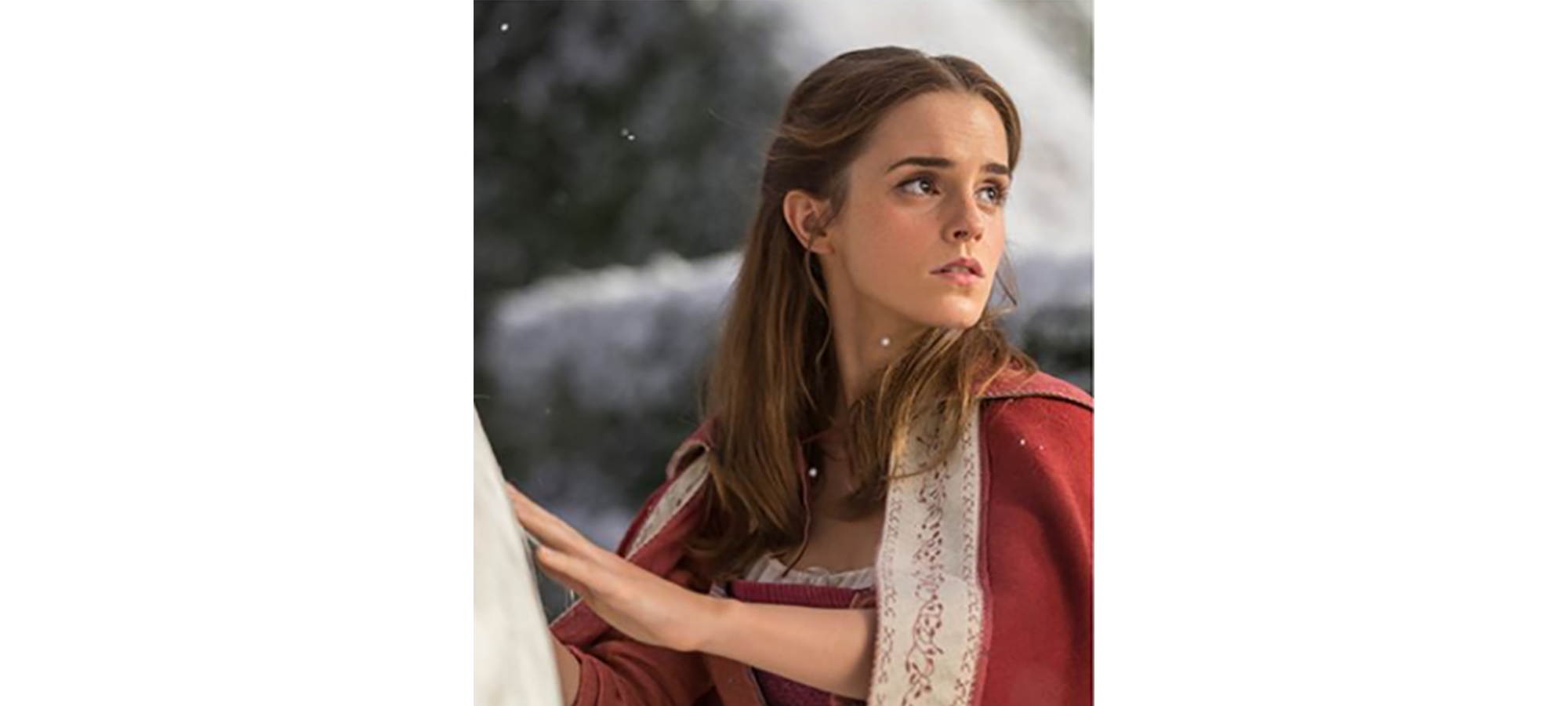 The 2017 live-action remake of Disney's Beauty and the Beast not only put a modern spin on the 'tale as old as time', it completely revolutionised costume design.  Emma, who was cast as Belle, brought her passion for ethical fashion to the film, collaborating with Oscar-winning costume designer Jacqueline Durran and consultancy Eco-Age to create stunning pieces made from eco-friendly and recycled materials.  About 75% of the materials used in the costumes were from sustainable sources and Belle's red cape (above) — made from 100% sustainable or vintage materials — really stole the show.
But Emma didn't stop there — partnering up with her stylist Rebecca Corbin-Murray, she wore ethically-made pieces to every single one of her press tours for the film. She launched her Instagram account The Press Tour to document her outfits as well as her favourite beauty products which are verified by eco-beauty and wellbeing store Content.
When she collaborated with pioneering UK ethical fashion label People Tree, for a series of collections aimed at younger people.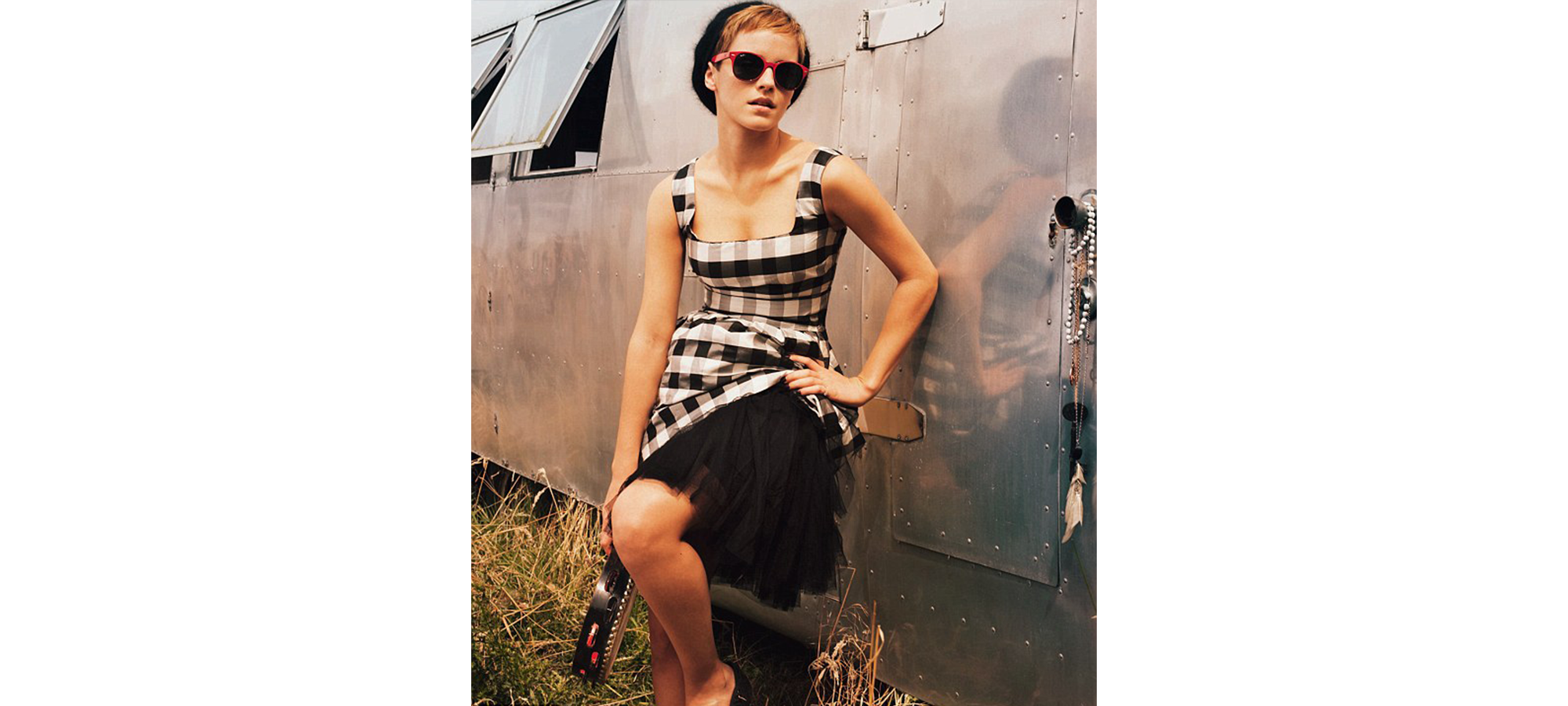 Emma's relationship with People Tree goes way back to 2009, when the young actor added her creative flare to several of their Fair Trade, organic collections.  Emma not only helped design the clothes, she travelled to Bangladesh to see them being made first-hand.  "I think young people like me are becoming increasingly aware of the humanitarian and environmental issues surrounding fast fashion and want to make good choices but there aren't many options out there," she told the Guardian.
When she wore an upcycled, all-black outfit to the 2017 Golden Globes as part of the #Times Up campaign against sexual harassment and sexism in the entertainment industry…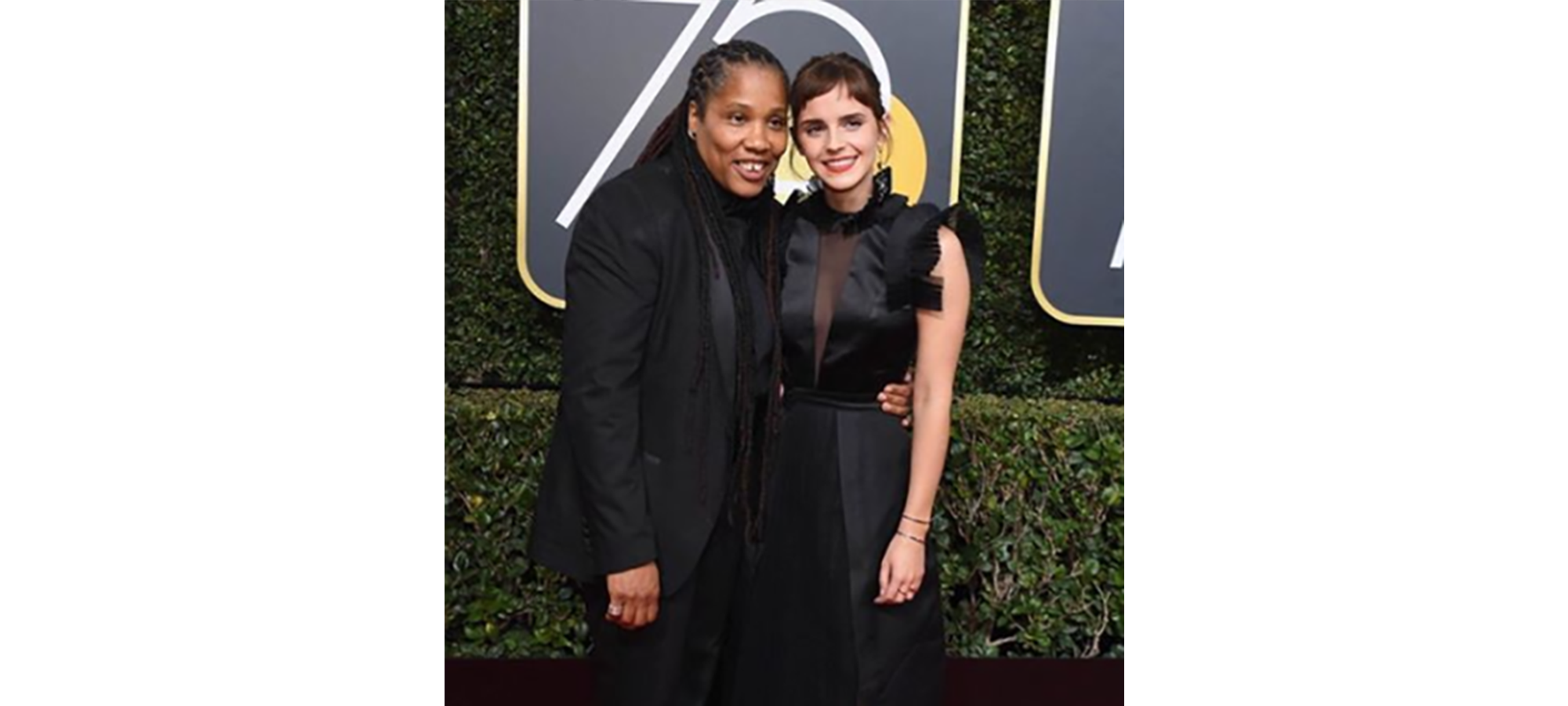 …and took Marai Larasi as her date! Larasi is the Executive Director of Imkaan, a UK-based organisation that prevents and responds to violence against marginalised women, and a co-chair of the End Violence Against Women Coalition.
When she wore a custom dress made from recycled plastic bottles to the 2016 Met Gala Ball.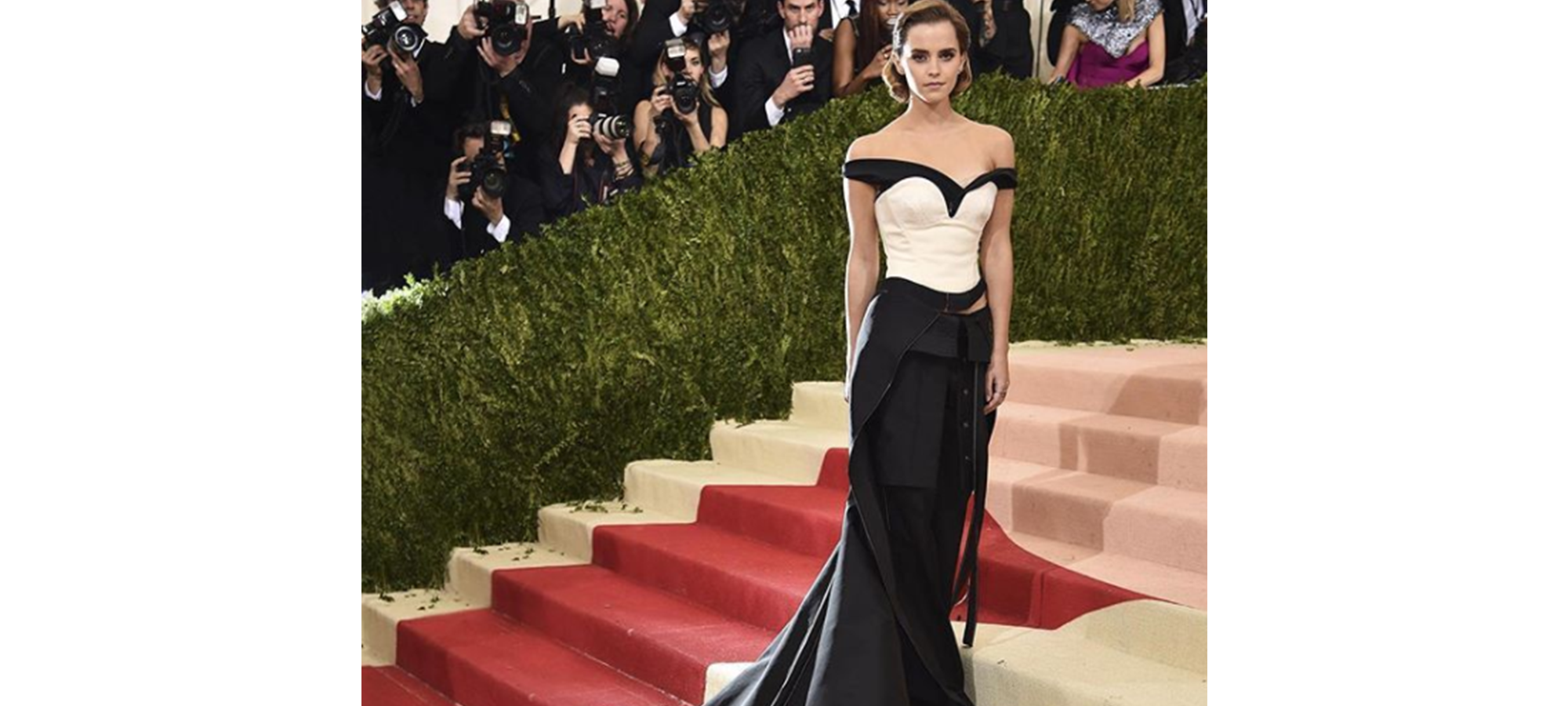 While others chose to wear glitzy, futuristic dresses in line with the theme 'Manus x Machina', Emma thought outside the box.  A joint collaboration between Calvin Klein and Eco-Age, the gorgeous black and white ensemble she wore was made mostly from Newlife — a yarn spun from 100% post-consumer plastic bottles — as well as organic cotton, silk and recycled silver hardware. However, Emma's outfit was not just sustainable, it was also versatile: the bustier and pants could be detached, providing endless looks that could be worn over and over again. Now that's innovative!
When she graced the pages of the March 2018 issue of Vogue Australia wearing outfits rated by us!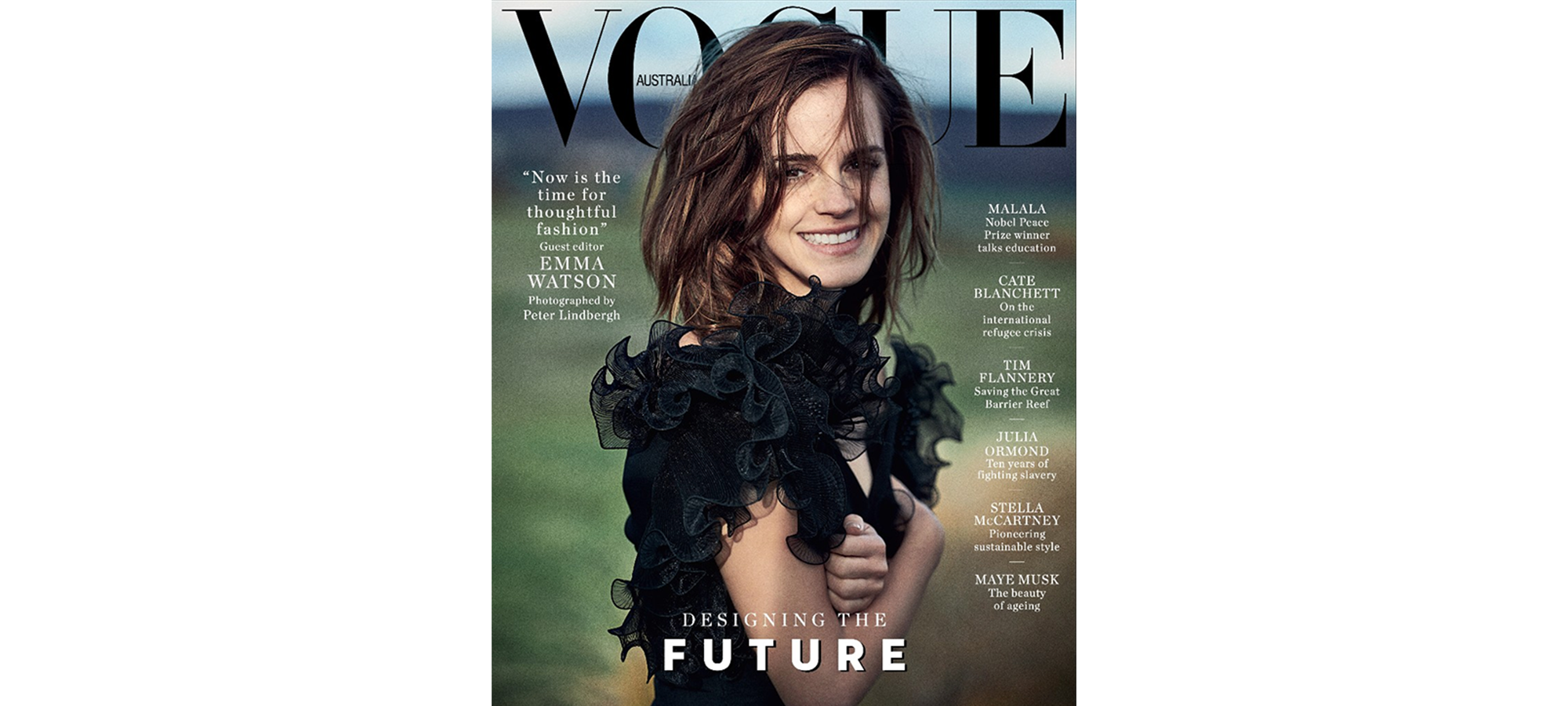 We're thrilled to collaborate on the March issue of Vogue Australia, dedicated to sustainability and positive change. We helped ensure the ethical cred of the labels Emma wears and recommends in the issue.
Vogue Australia editor-in-chief Edwina McCann said, "This issue is an opportunity for Vogue to highlight all the positive work and impact that so many extraordinary trailblazers are already having on our environment — changing our thinking and behaviours in the process. It was also a chance to spotlight some of the issues that still need acknowledging, areas in which we can all make improvements to help make the world a more equal, accepting, sustainable and kind place. Who better to lead us in that direction than Emma Watson?"
The March issue of Vogue Australia hit shelves on Monday 26 February 2018. For more information, head to www.vogue.com.au.