When Vogue Australia invited actor, activist and ethical fashion pioneer Emma Watson to guest-edit their March edition, she had a question. How could she be sure the brands she was showcasing lived up to her standards of sustainability and ethical sourcing? That's when she got in touch with Good On You. The result? A very special collaboration between us and one of the leading lights of sustainable fashion.
I want to look good, feel good and do good — that to me is a luxury

Emma Watson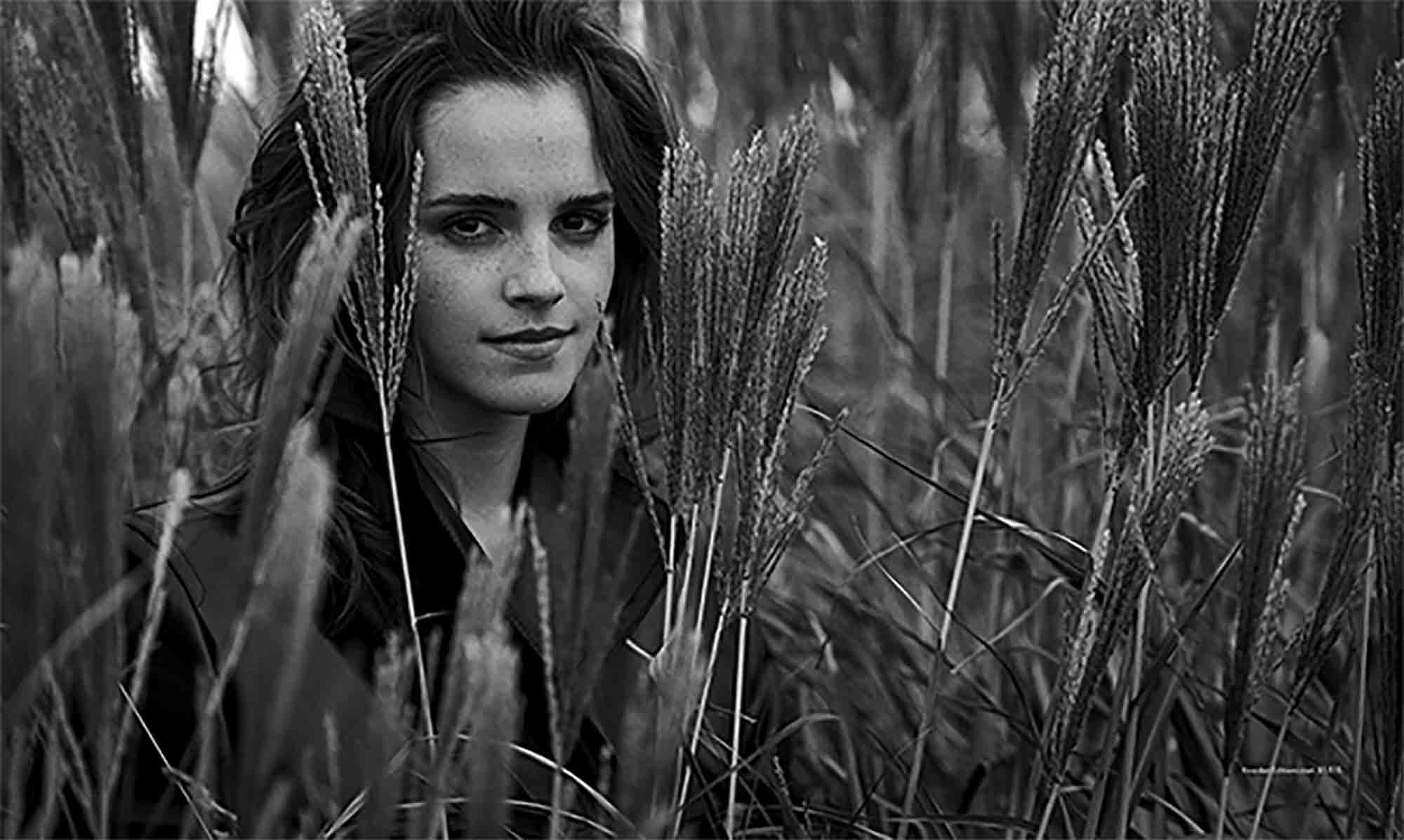 Coat by Kwaidan Editions
There are few individuals who have done more to support sustainable fashion than Emma Watson.  The British Actor and UN Women Global Goodwill Ambassador has spent a decade promoting ethical brands through high-profile collaborations, on the red carpet and directly to her legion of social media followers with her @the_press_tour Instagram account.  She's the perfect choice of guest editor in Vogue Australia's March 2018 issue, dedicated to sustainability and positive change.   "Emma's personal commitment to sustainable fashion and the process of putting together this issue has introduced us to new ways of thinking and tools to help us be better informed," says Vogue Australia Editor Edwina McCann. "The challenges she has posed have set us in new directions, which will be lasting."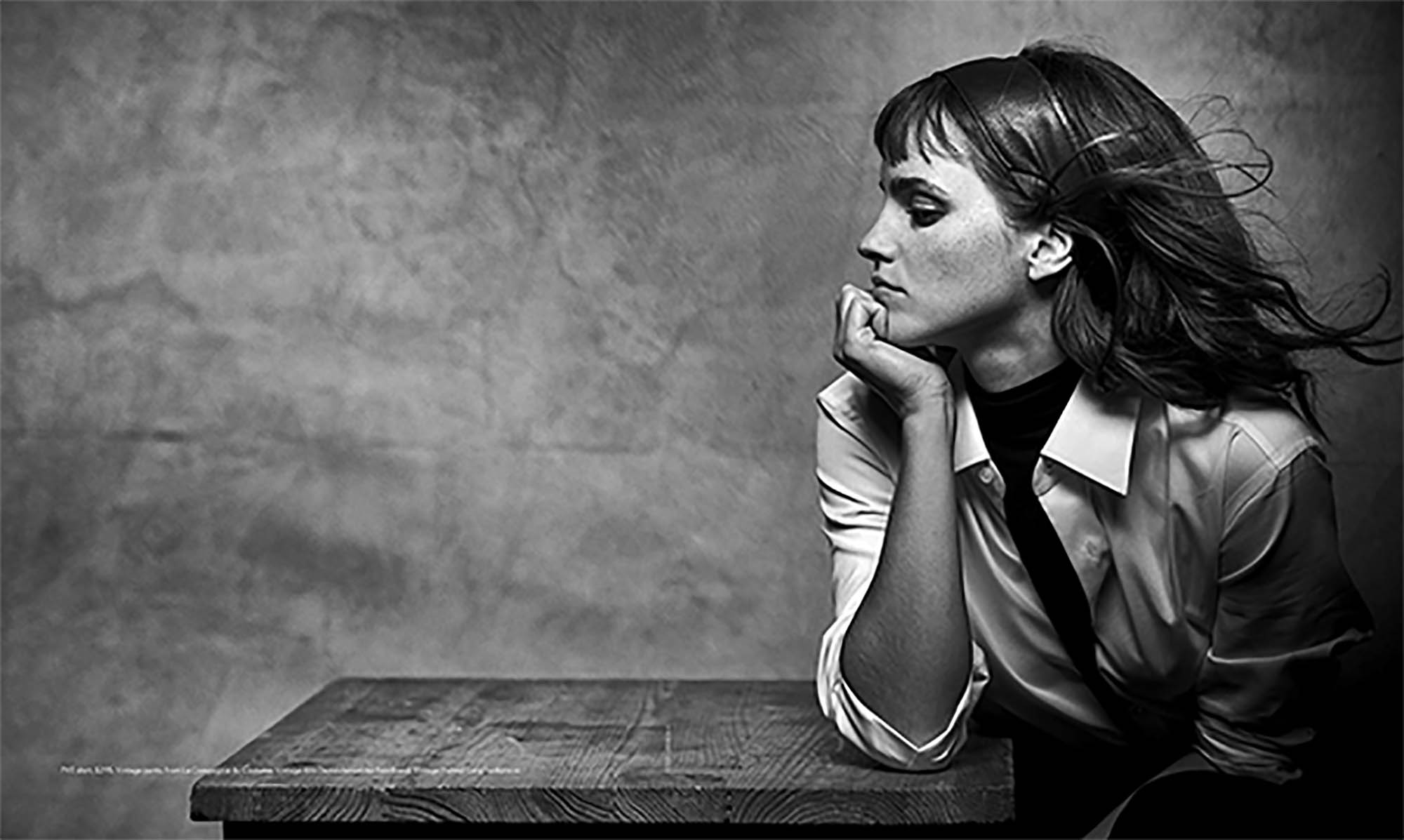 Shirt by PYE
Assessing the brands
Emma's cover shoot with renowned photographer Peter Lindbergh sees her dressed in labels Good on You has rated as being more ethical, along with carefully selected vintage pieces — highlighting the importance of repurposing high-quality items.
When Good On You assesses a brand, we score all publicly available information about how the brand stacks up against key sustainability and ethical criteria. We take into account more than 50 global certifications, accreditations, independent rankings and standard systems. Only when that process is complete can we be sure of the rating. So when Emma got in touch with us to be her Australian verification partner, we got set to work.
"Many of the brands suggested for the shoot had not been assessed yet, and didn't always publish all the details of their sustainability practices," says Good On You Co-Founder Sandra Capponi.  "We encouraged brands to put their best foot forward in terms of telling their ethical story.
Several of the brands commented that they found great value in our encouragement to be more transparent and our advice about how to do it. One label made the decision to publish more about their practices as a result and improve its transparency — which is a great outcome for everybody.

Sandra Capponi – Good On You co-founder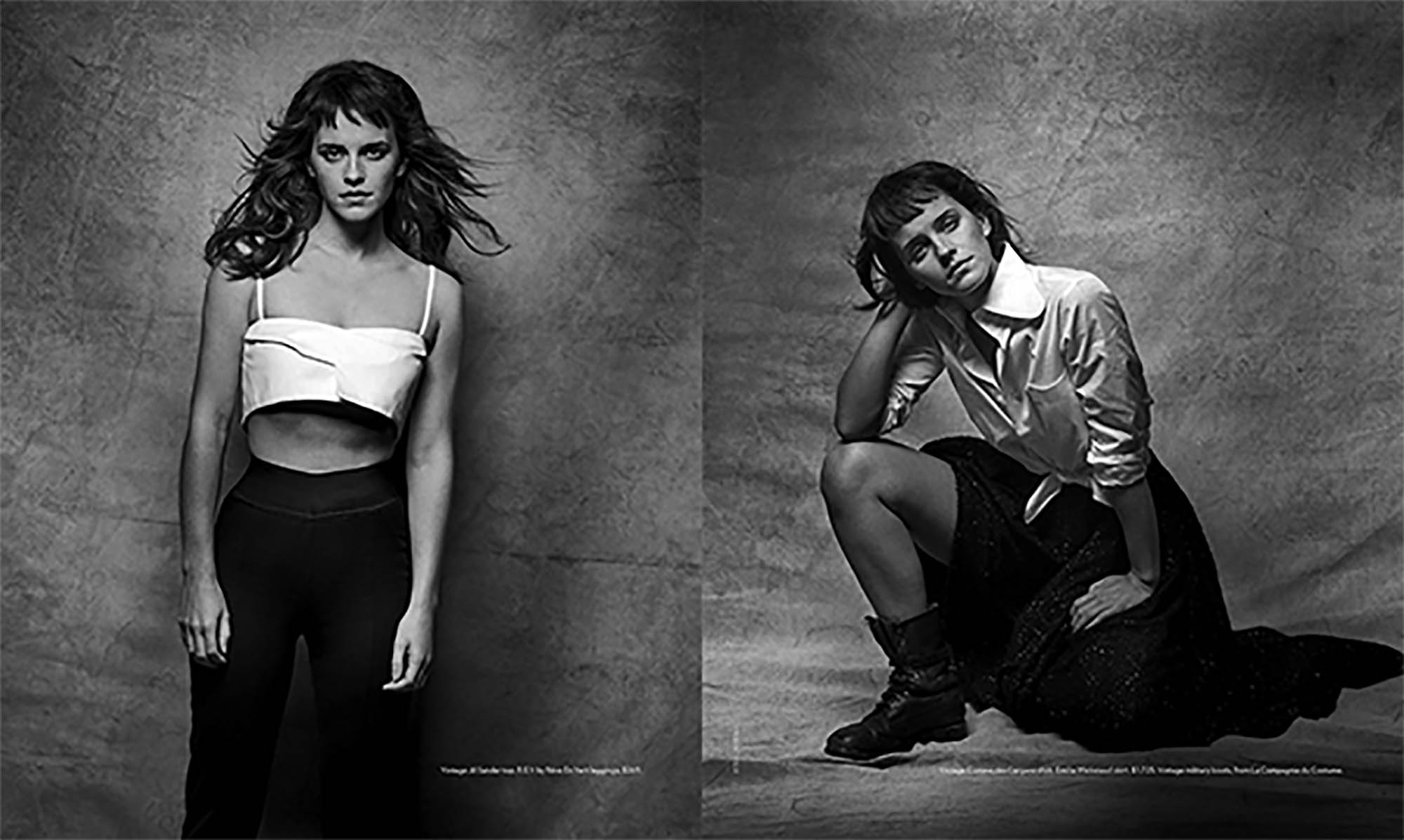 Leggings, R.E.V by Reve En Vert, skirt by Emilia Wickstead
Talking about ethical and sustainable fashion means recognising emerging labels, who have built their businesses on supply chain transparency, sustainability and animal rights.  "Emma wanted to give a platform to some up-and-coming Australian ethical labels," Sandra Capponi says. "We were thrilled to be able to recommend some of the wonderful local designers that are leading the way in sustainable fashion, like Carlie Ballard and Lois Hazel."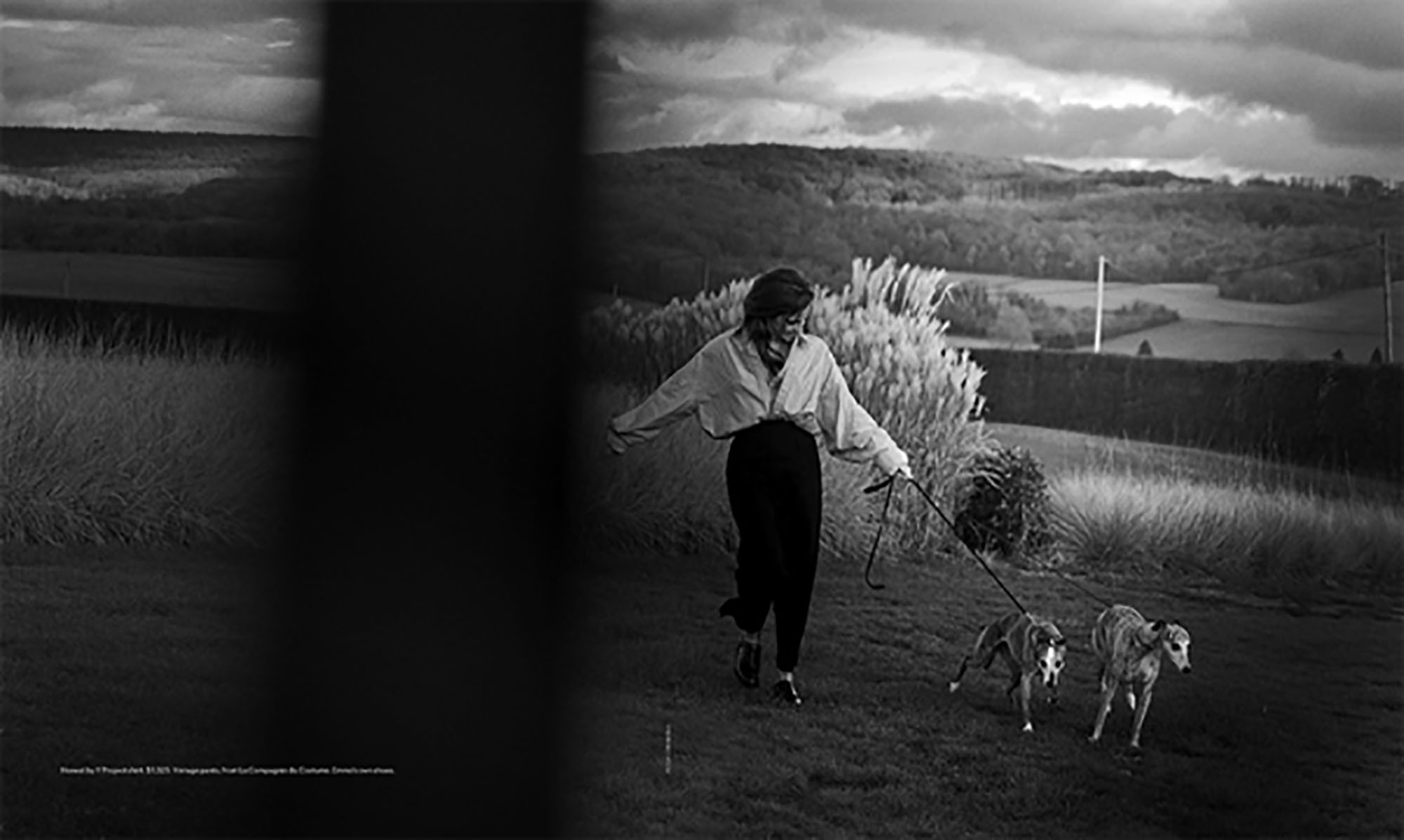 Shirt from Honest By Y Project
Vogue's March issue is about more than just the clothes, however.  Watson and Vogue have carefully curated a host of leading activists and thinkers, including climate scientist Tim Flannery and former UN Goodwill Ambassador against Trafficking and Slavery Julia Ormond.  Star power comes in the form of leading designer Stella McCartney, model Maye Musk and actor and UNHCR Goodwill Ambassador Cate Blanchett.  Watson also appears in conversation with Nobel Peace Prize winner Malala Yousafzai, discussion the importance of education in section called 'Meeting of Minds'.
With the focus firmly on women's empowerment, playwright and actor Nakkiah Lui, Actor Miranda Tapsell and journalist Brooke Bonney discuss black feminism, beauty and the media.  There's a feminist history of fashion, as well as an analysis of the industry by The Guardian's ethical living guru and journalist Lucy Siegle.  Emma also gives her recommendations on natural beauty products that have been independently verified as ethical by Content.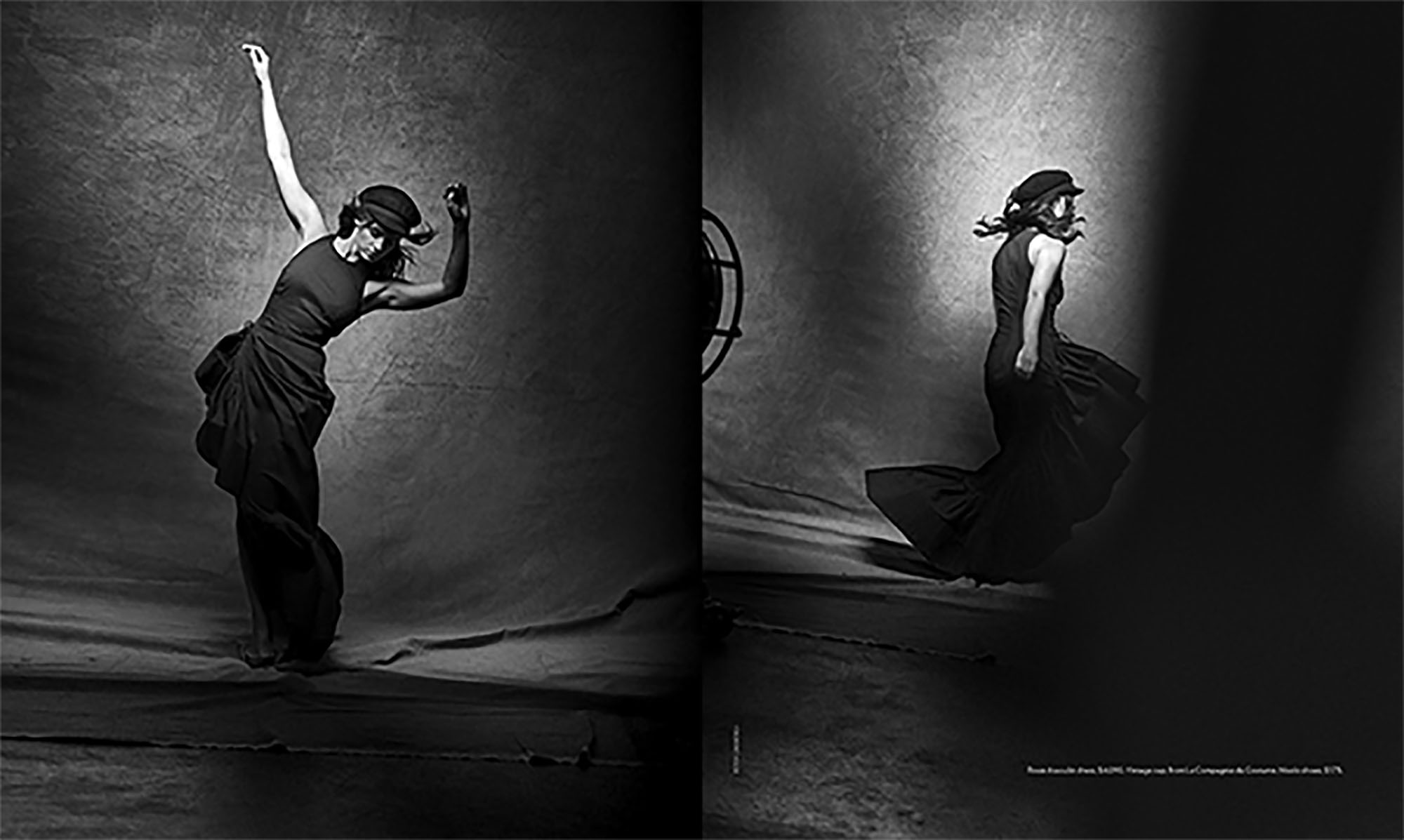 Dress by Rosie Assoulin, Shoes by Nisolo
Changing the course
"We think this Vogue Australia issue is a major turning point for sustainable fashion.  It's now officially mainstream," Sandra Capponi says.  "And that's come about because of leaders like Emma Watson, Vogue's Edwina McCann, campaigns like Fashion Revolution and everyone who has got involved in the massive ethical fashion movement that we at Good On You proud to be a part of."
Vogue says its issue is an opportunity to talk about meaningful change and to highlight the positive work and impact of so many trailblazers, "changing our thinking and behaviours in the process."  As Emma Watson explains in her intro, "The word 'change' can be intimidating, riddled with expectation of outcomes and fear of failure. So I want to propose something to you: when steering a boat, a captain can shift the wheel one degree and it drastically changes the course of the boat. I would like to challenge you, after reading this issue, to make a one-degree shift, because a small change can make a huge difference."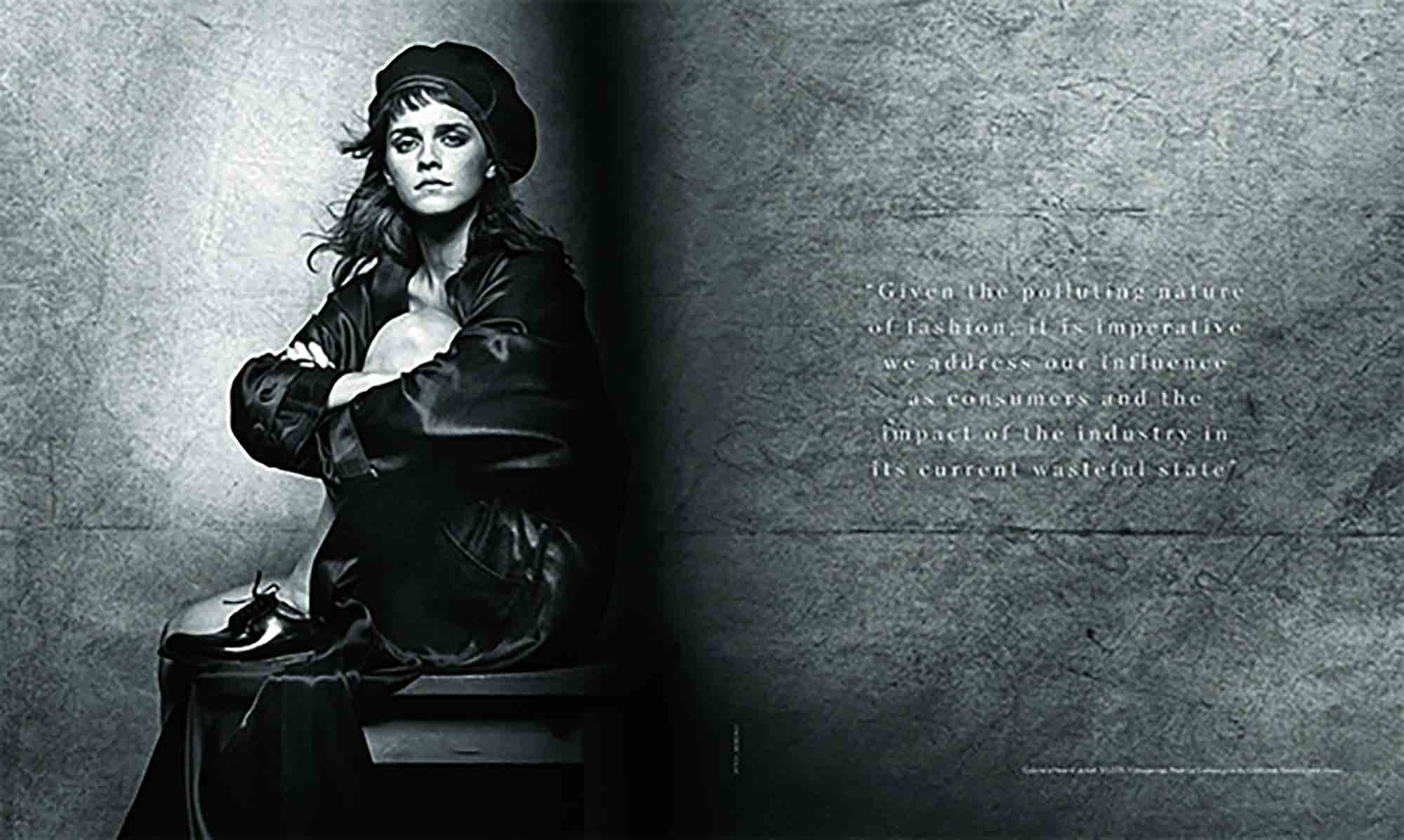 Jacket by Gabriela Hearst