This is a sponsored article about a brand that was independently assessed by our rigorous ratings system. We're proud to only collaborate with "Good" and "Great" rated brands. Learn more.
Wuxly is a vegan outerwear clothing brand that seeks to create warmth with purpose, rated "Good" by our world-leading methodology. Let's take a closer look at what the brand is doing for people, the planet, and animals.
Outerwear made to last
As the weather gets colder and colder, you might be looking to invest in a good winter coat or parka. Sadly, conventional coats and jackets from the high-street are often made with fossil fuel plastic-based PVC and filled with virgin polyester or cruelly-acquired duck down feather.
So instead, you might choose to turn to more sustainably made outerwear. But you also don't want to compromise on performance and warmth. Saving the planet is great, but saving the planet while being cold and drenched is not ideal.
Luckily, there are brands out there creating more ethical and sustainable outdoor wear, so you can enjoy the great outdoors while knowing your gear isn't contributing to the exploitation of our planet and its inhabitants. Wuxly is one such brand.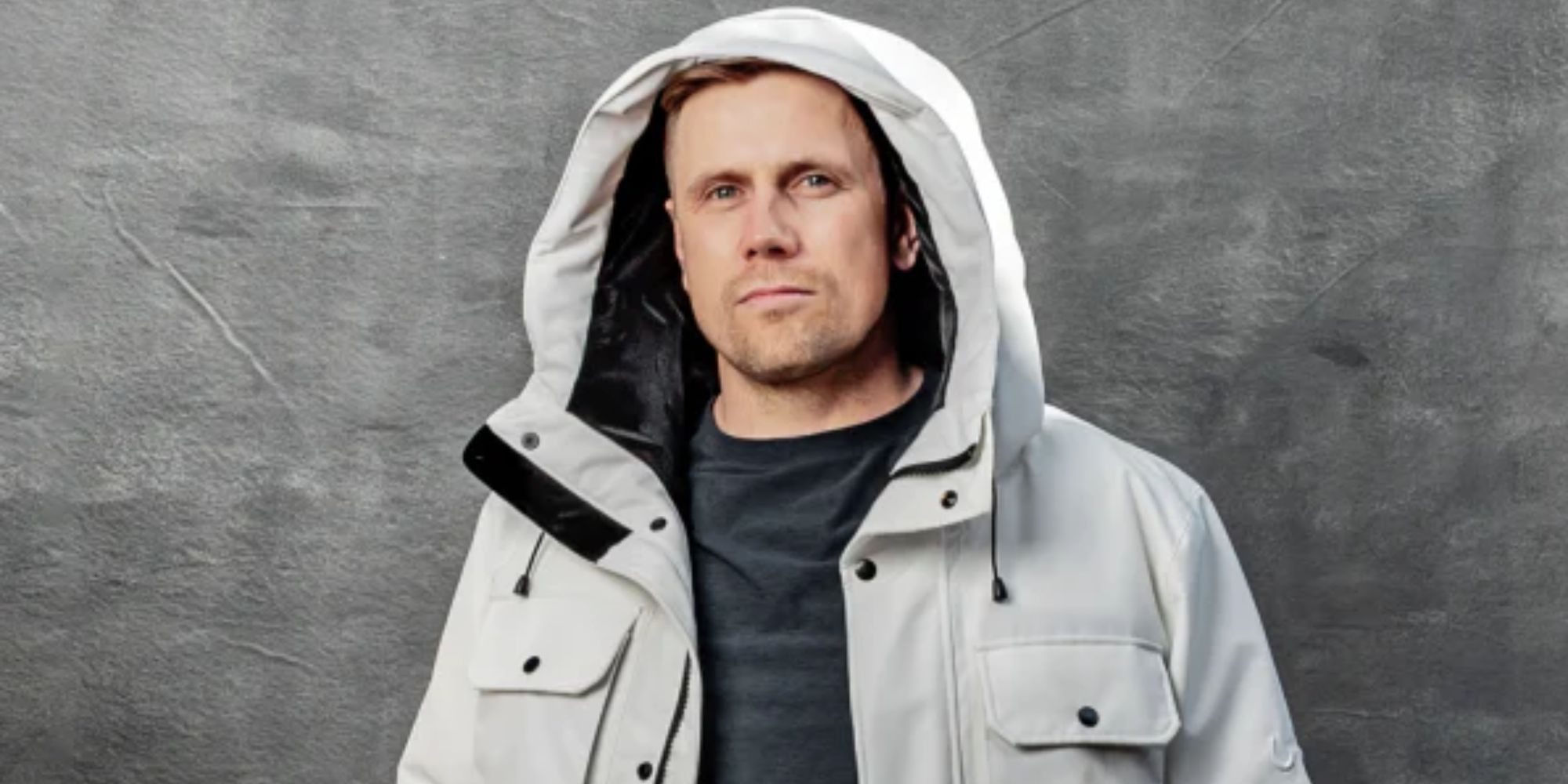 In 2012, Wuxly began when pro-football player, James Yurichuk, found himself unable to find a Canadian made, animal-free, sustainable parka when he moved from Vancouver to Toronto.
Noticing the quality of Canadian-made jackets, James saw an opportunity to expand the country's rich history of making jackets, using innovative and sustainable fabrics, all the while peacefully leaving animals out of the equation.
So in 2015, James officially launched the Wuxly outerwear line, keeping environmental protection and innovation in mind. Since then, the brand has continued to produce the warmest Canadian-made parkas while harming zero animals in the process.
In 2022, the brand launched its first rainwear collection and will be introducing new styles to the rain assortment in the Spring of 2023—so keep your eyes peeled.
Warmth, without harming animals
Wuxly's goal is to create warmth with purpose. In a world dominated by fast fashion and unethical manufacturing, Wuxly wanted to take accountability for the process from beginning to end by choosing animal-free and recycled fabrics and committing to Canadian manufacturing.
Manufacturing for good
We rate Wuxly "Good" overall. The brand is all about balance in innovation, sustainability, and performance, and believes in a future where less is more, and transparency and responsibility take precedence.
Wuxly's jackets are produced in limited quantities to avoid surplus production and manufactured over a 6-month period with as many as 40 components completed by Canadian pattern cutters and sewists. The brand also works closely with its suppliers and manufacturers to ensure that its products are the best on the market.
Though we aren't perfect, we're committed to manufacturing locally in Canada, and sourcing fabrics and insulation from only Oeko-Tex and Bluesign-approved suppliers. We're also constantly exploring new vegan alternatives and finding ways to reduce our environmental impact.
The brand aims to be as ethical and sustainable as possible. Unlike traditional outerwear, it creates warmth without harming animals: its entire range is vegan. The brand uses used plastic bottles, plant-based fibres from Oeko-Tex and Bluesign-approved suppliers, and discarded fishing nets to make fabrics and insulation.
The brand even launched a Trade Up program to keep jackets out of landfills.
The warmest Canadian-made parka out there
Not only is Wuxly keeping people, the planet, and animals in mind, but it also doesn't compromise on performance.
The brand's high-performance recycled, bio-based, and animal-free materials show that it's possible to create the warmest, Canadian-made, long lasting parkas, while harming zero animals in the process.
Shop our favourites from Wuxly's styles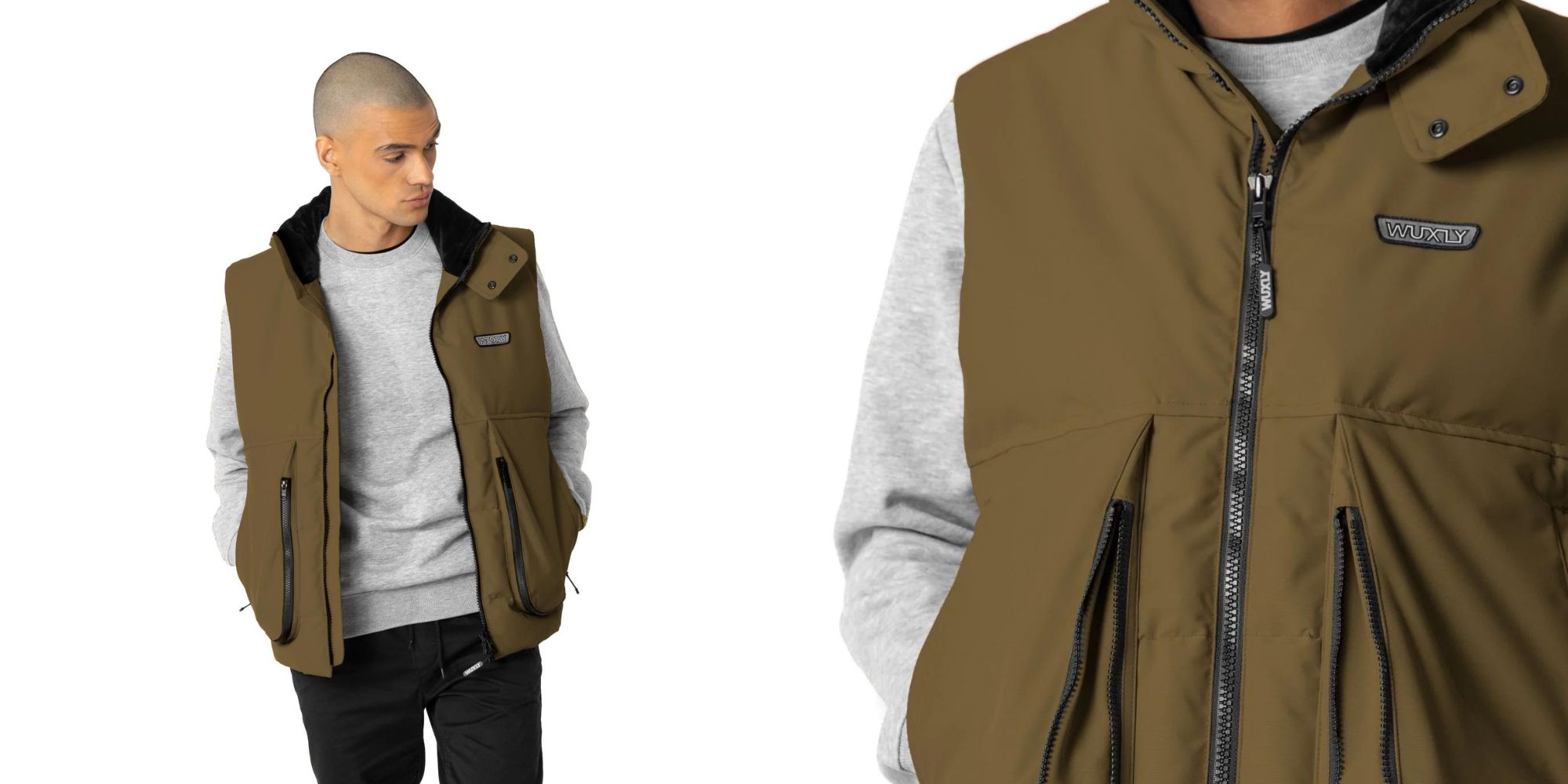 Designed and manufactured in Canada, this puffer vest keeps you warm using Wuxly's vegan and cruelty-free down alternative fill. Now that's a layer we can get behind.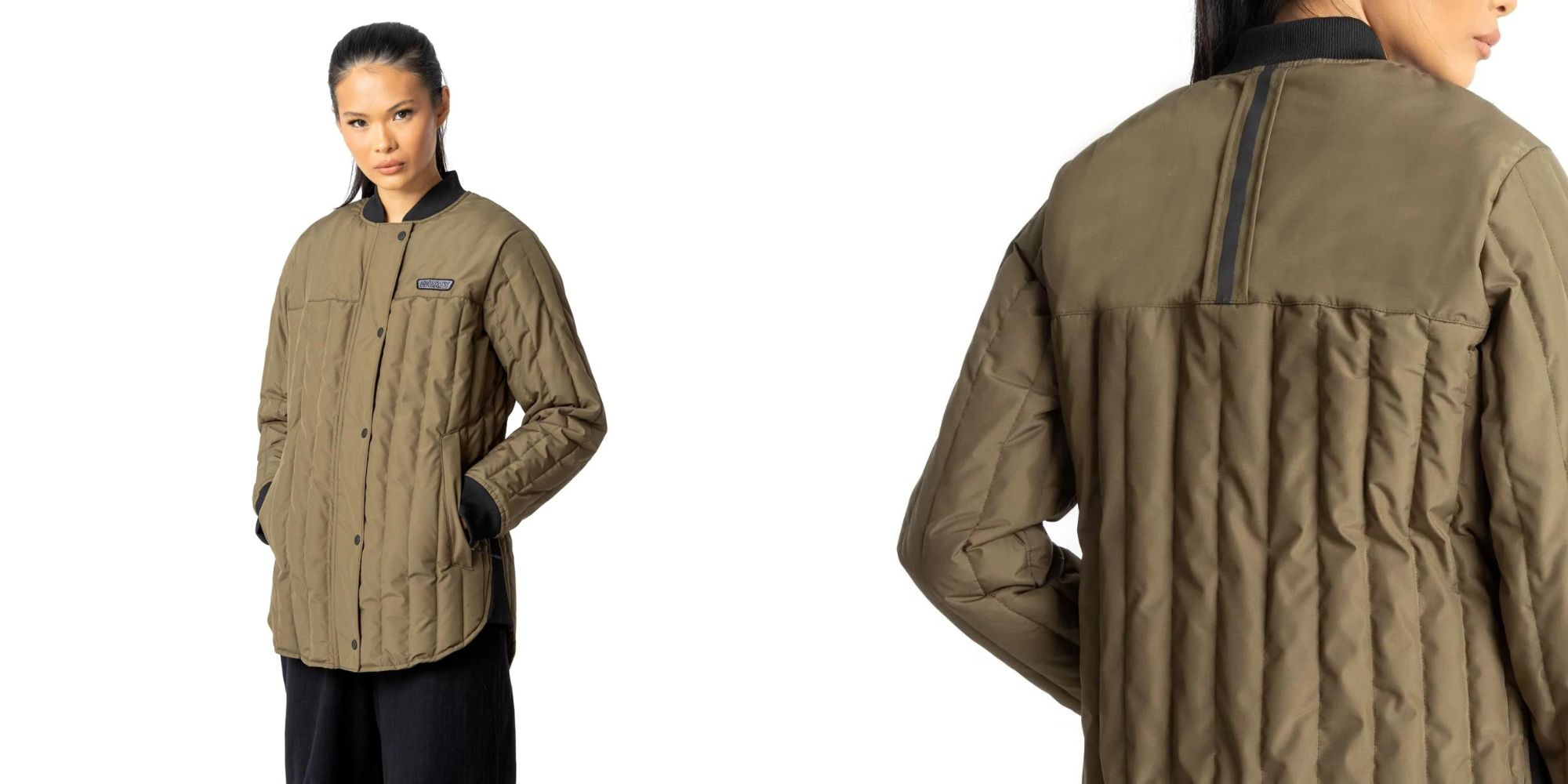 The Journey Women's Bomber Jacket is the city puffer we have all been waiting for. It'll keep you stylish and warm from fall through spring. Love.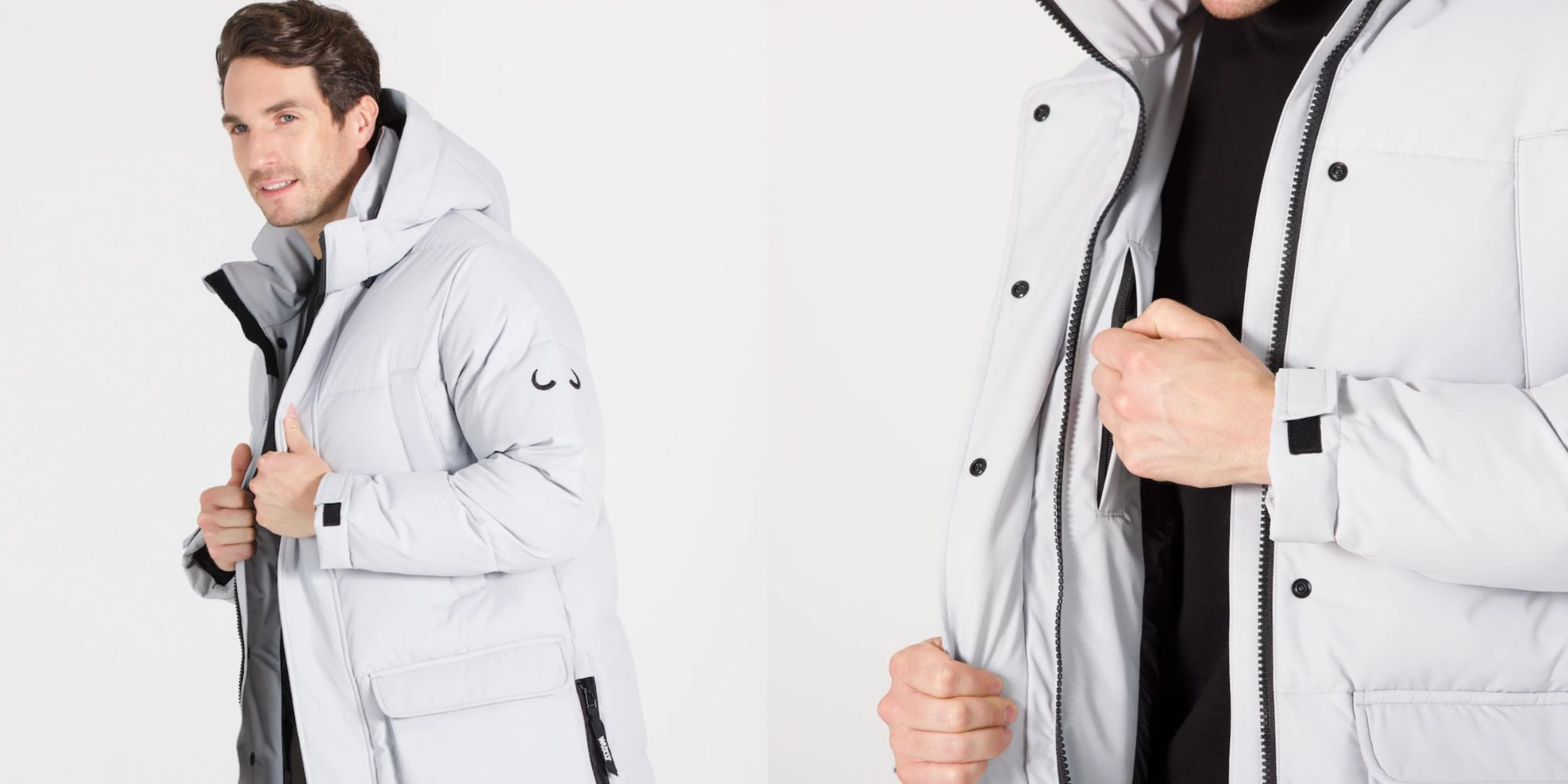 The Comox is made from blowable bio-based Sorona insulation that mimics the warmth and feel of down with none of the harm. Its recycled polyester shell and lining made from post-consumer plastic bottles is tough on the weather and light on the planet.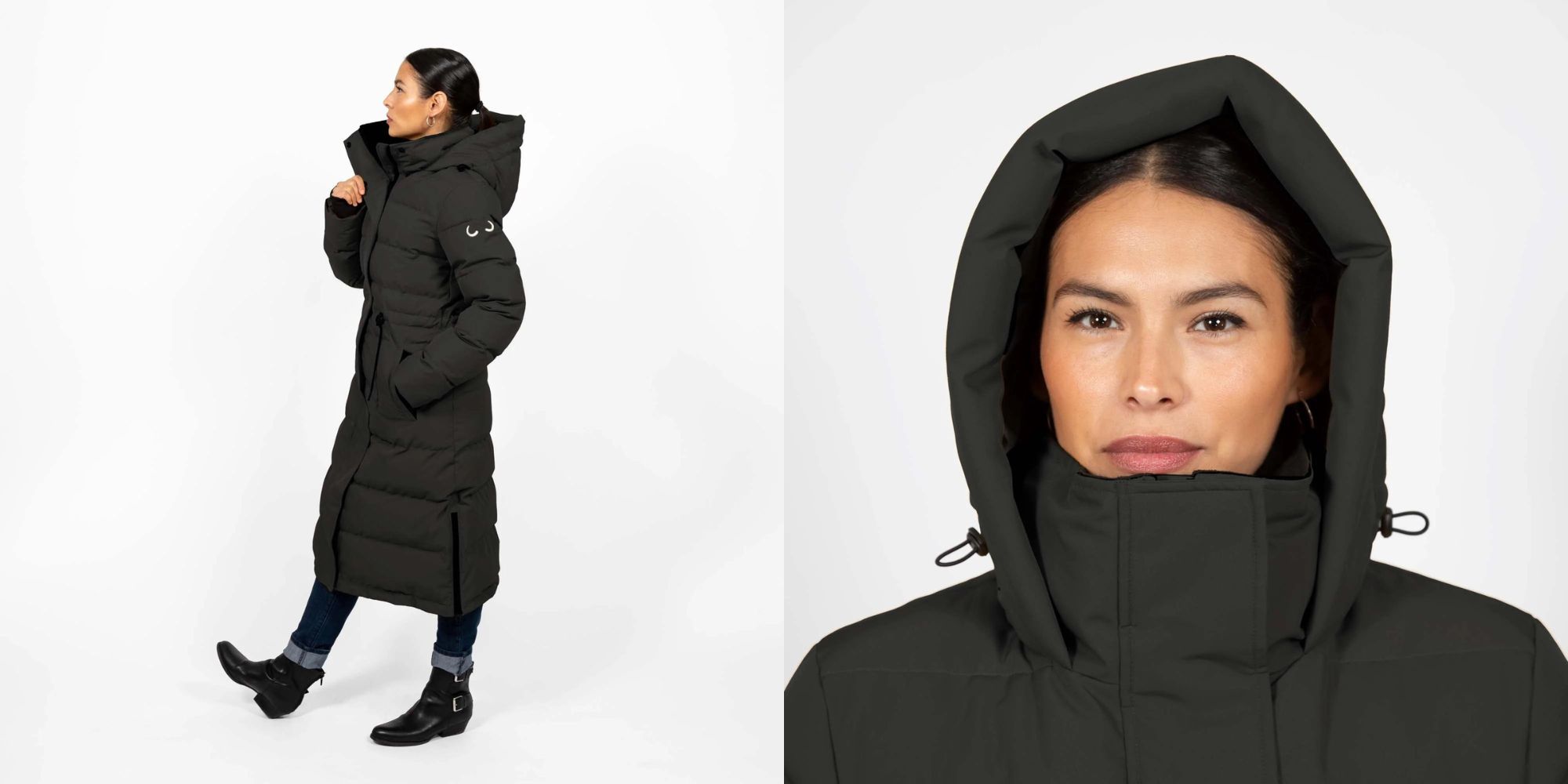 The puffy, deep, and light hood of the Union compliments the warmth of this cloud like parka that falls to mid-calf. Made with a 100% recycled nylon lining.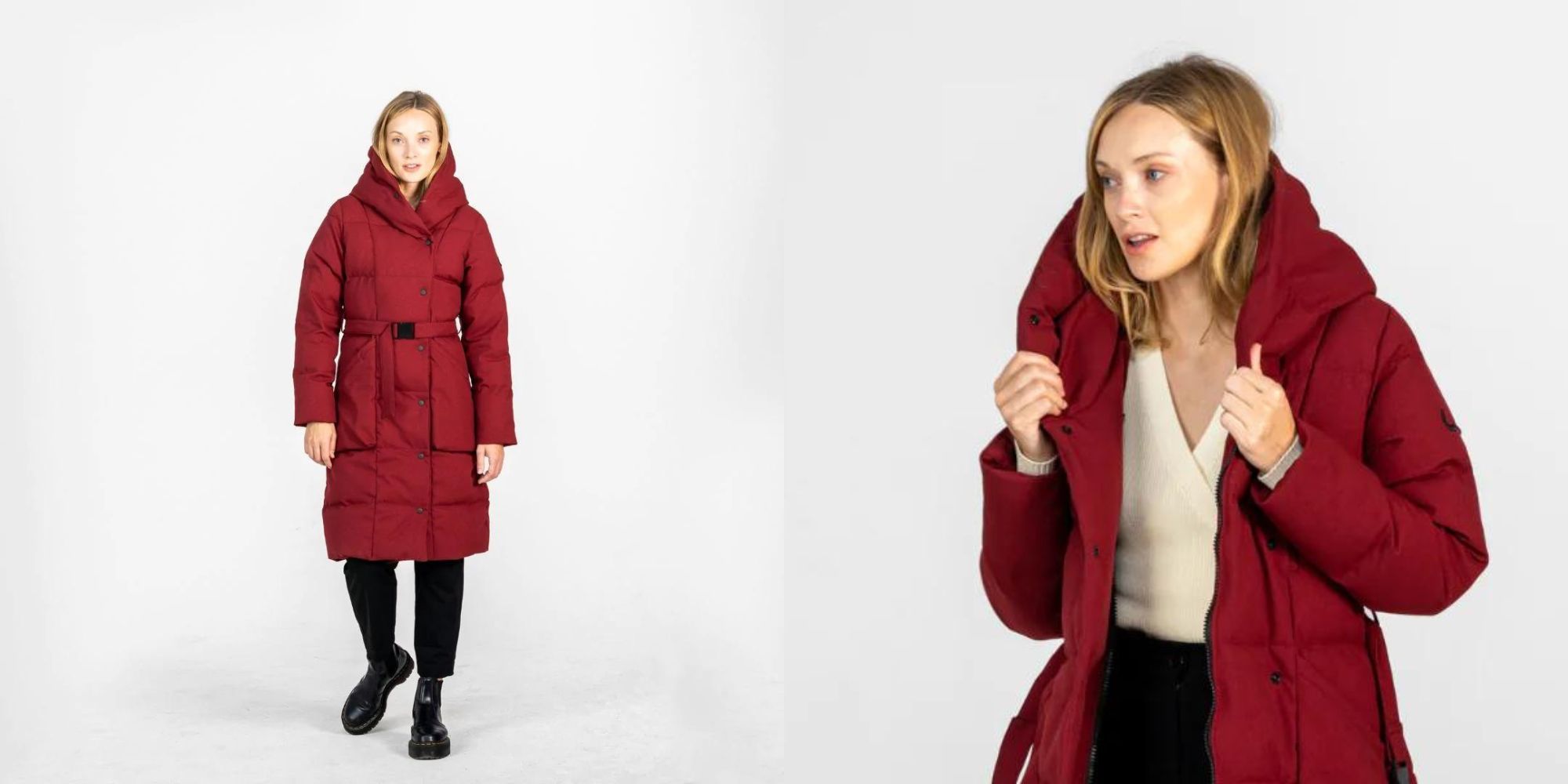 The Palais fits like a coat but is filled with down-like, animal-free insulation for a warm and cosy feel. Unlike traditional parkas, the fabric is soft while still being snow and rain resistant. It's the perfect parka for anyone who doesn't want to compromise style for warmth.