This is a sponsored article about a brand that was independently assessed by our rigorous ratings system. We're proud to only collaborate with "Good" and "Great" rated brands. Learn more.
Netherlands brands Unrecorded represents a new wave of unisex brands that are rebelling against the nature of gendered fashion.
Unrecorded is an independent clothing label from the Netherlands that represents a new wave of unisex brands that are rebelling against the nature of gendered fashion. Designing a permanent collection of high-quality, durable, and timeless basics for everyone, this is one "Good" brand you'll love that is paving the way for a more sustainable fashion industry.
The future relies on all of us being sustainable. Making fashion durable and fair today is a way to realise the changes necessary for tomorrow.
Where it all began
Jolle and Daniel founded Unrecorded because there was a gap in the market for clothes without unnecessary branding, hidden plastics, or excessive prices. They wanted to build a brand with one permanent range and were driven by a shared passion for sustainability and ethical business practices. "In defiance of an industry that mostly relies on modern slavery and overpricing garments, we think that transparency is key. This is why we tell you exactly where our apparel is manufactured, and why you can find the cost breakdown of every item." This level of transparency is crucial in a fashion industry that is all too often secretive about what goes on behind the seams and sets Unrecorded apart from your typical high street brand.
The best bits, for the record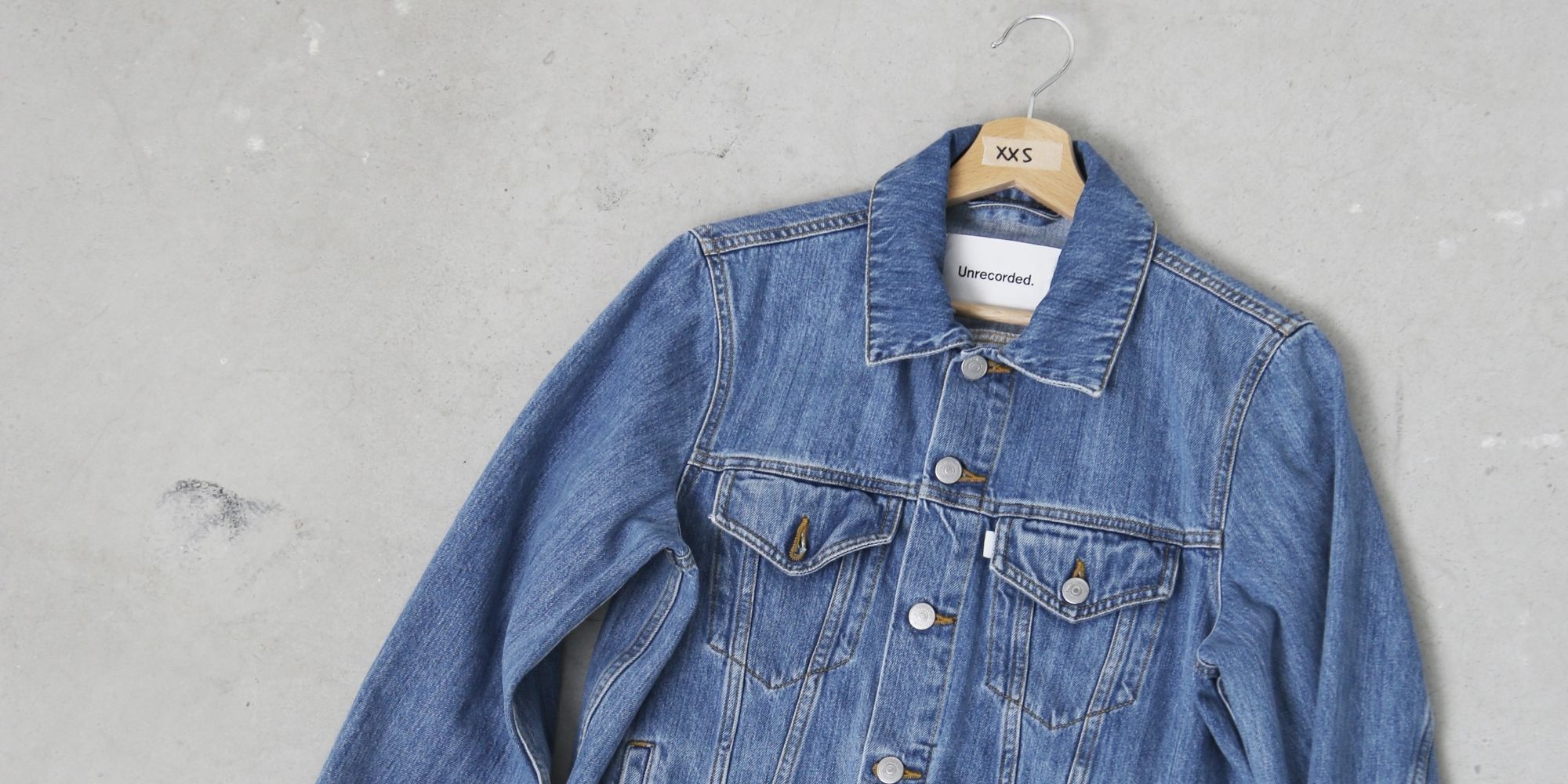 A permanent collection
Unrecorded believes throwaway culture is trash, and we couldn't agree more. Rather than providing people with more rubbish they don't need, and that will probably end up in landfill after a few wears, Unrecorded has curated a permanent collection of durable essentials to see you through. A significant benefit of rejecting conventional fashion "seasons" and overconsumption is that nothing is wasted: "We always use 100% of the fabric that is made for us. Brands with seasons create waste through overstock and unused materials. We produce neither."
One of our favourite parts about permanent collections is how much simpler they make styling your outfits each day. If you fall in love with something from Unrecorded's collection, you know more will be waiting for you, unlike fast fashion stores that cycle styles so quickly it's impossible to keep up or find that jacket or tee again. The timeless and seasonless items are also perfect building blocks for a capsule wardrobe, which is another sure-fire way to bust decision fatigue and further reduce the impact of your closet.
Eco-friendly fabric and dyes
Unrecorded uses Global Organic Textile Standard cotton across its range. GOTS cotton is the crème de la crème of organic fabrics, using significantly less water than conventional cotton and zero harmful chemicals or unethical practices for growing or sowing. "The cotton we use is land, wildlife, and people friendly because it's not grown with synthetic fertilisers or pesticides," the brand explains. "All our cotton is sourced from farms where freedom of association and the right to collective bargaining is respected, where there is no child labour, and in which working conditions are safe and hygienic."
The mindful production doesn't stop once the fabric lands with the brand, though. While traditional dyeing and finishing of textiles requires a lot of nasty chemicals, Unrecorded opts to colour fabrics with dyes that don't contain harmful chemicals or heavy metals, and also avoids allergenic disperse dyes. "Equally important is the fact that our manufacturing partners work with closed loop water systems, ensuring that all that is returned to nature is only whatever deserves to be there."
Made for everyone
The gender binary is so last century, and Unrecorded recognises the need for clothing made for people rather than genders. While the website does separate its collection into "Men" and "Women", technically all pieces are designed to be genderless. The range of finely crafted, unisex garments and accessories will work for anybody and every body, which we love. You can find many styles in 2XS-3XL.
Our 5 favourite items from Unrecorded
So, whether you are missing some essentials from your capsule or are simply ready to invest in some long-lasting basics to see you through the years to come, here are our top picks from the brand's permanent collection.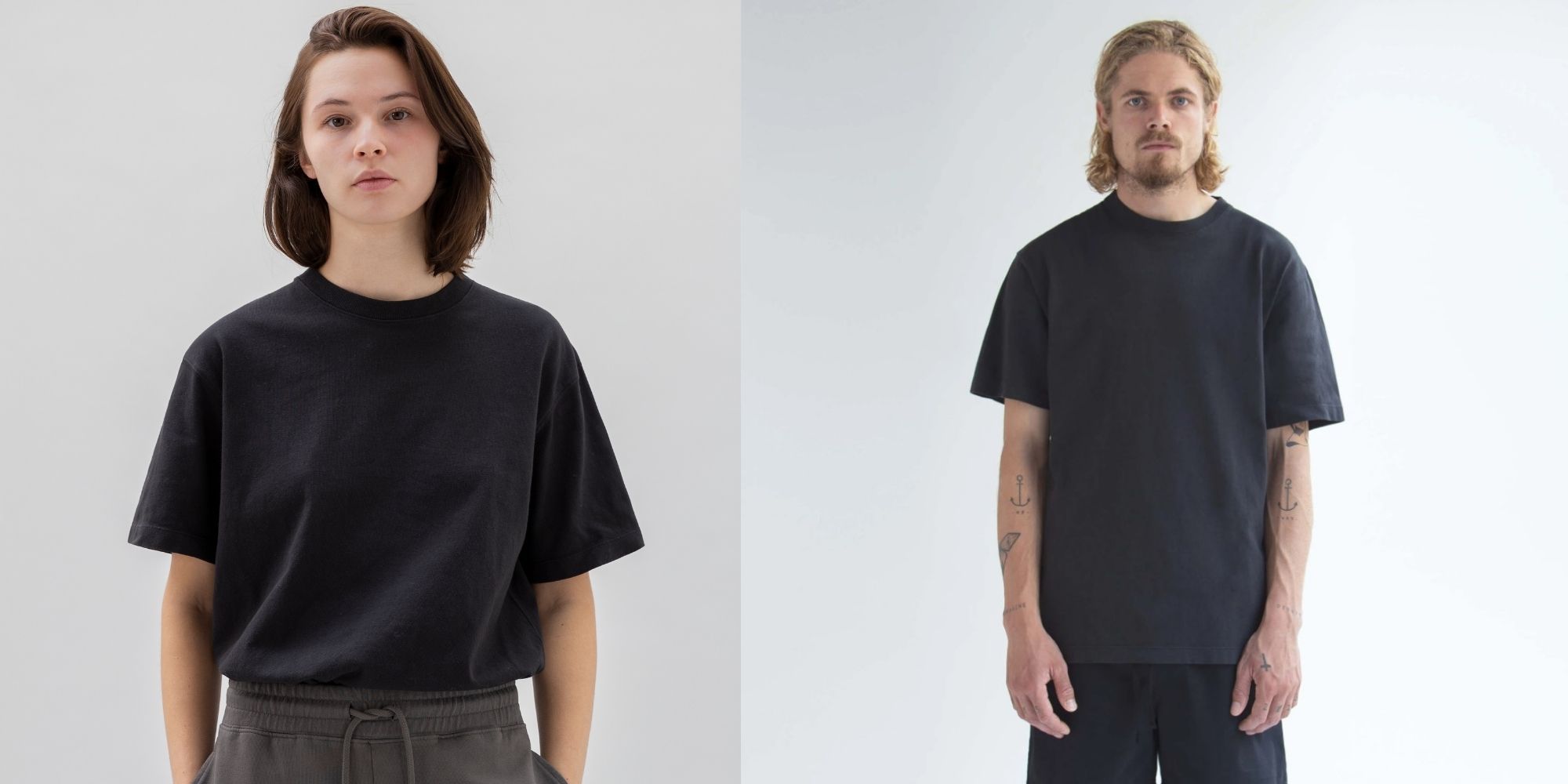 This heavyweight t-shirt has a more relaxed fit and is made from 220 GSM organic cotton.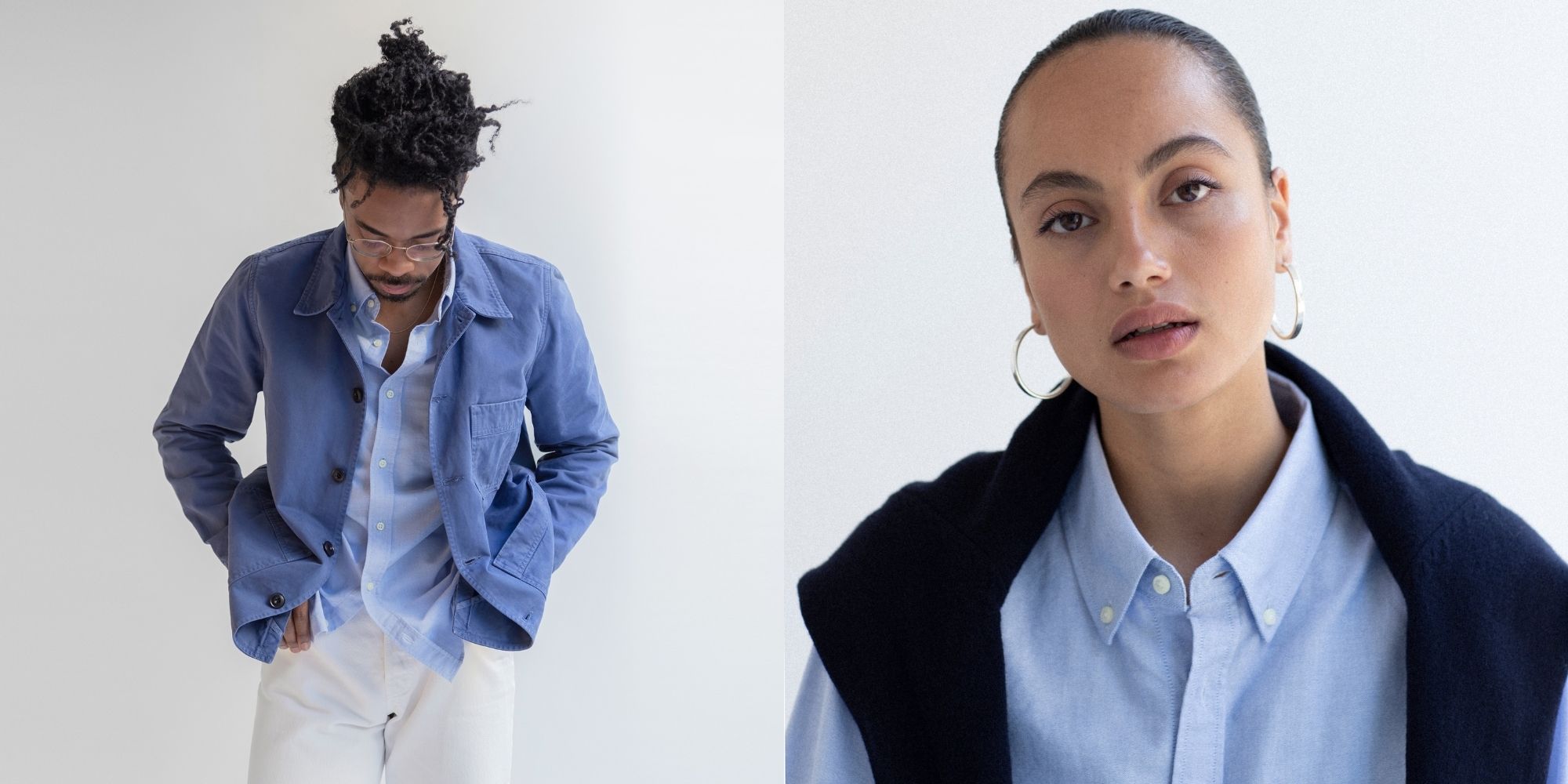 The Oxford shirt is cut for a straight slim fit and made from an organic cotton Oxford fabric in Bruga, Portugal.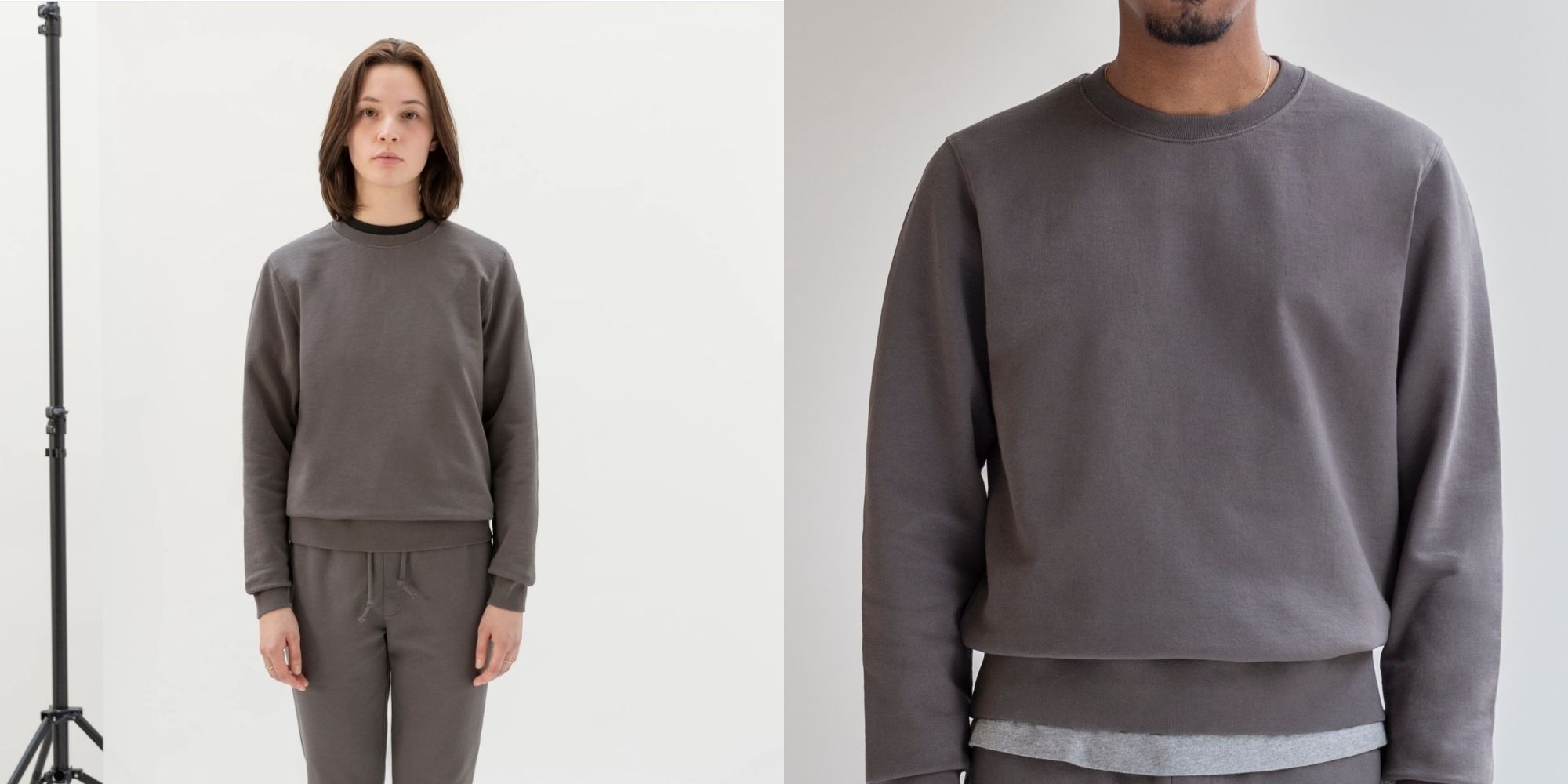 The organic cotton sweater is cut for a comfortable fit and made from a heavy French terry knit.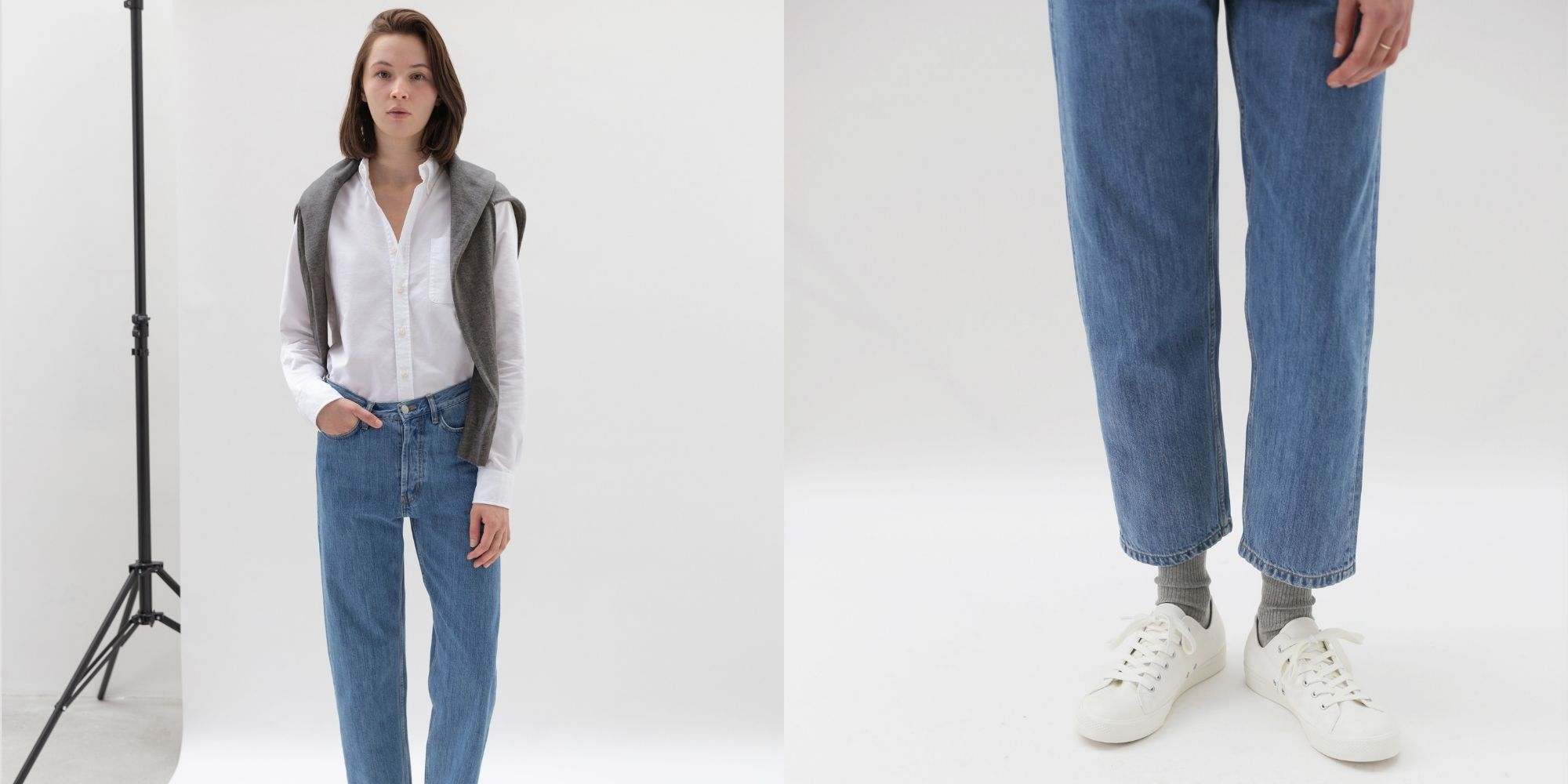 Unrecorded cropped jeans are cut for a wider fit, slightly tapered leg, and cropped length. Made from 100% organically grown 13 Oz. Italian Candiani denim.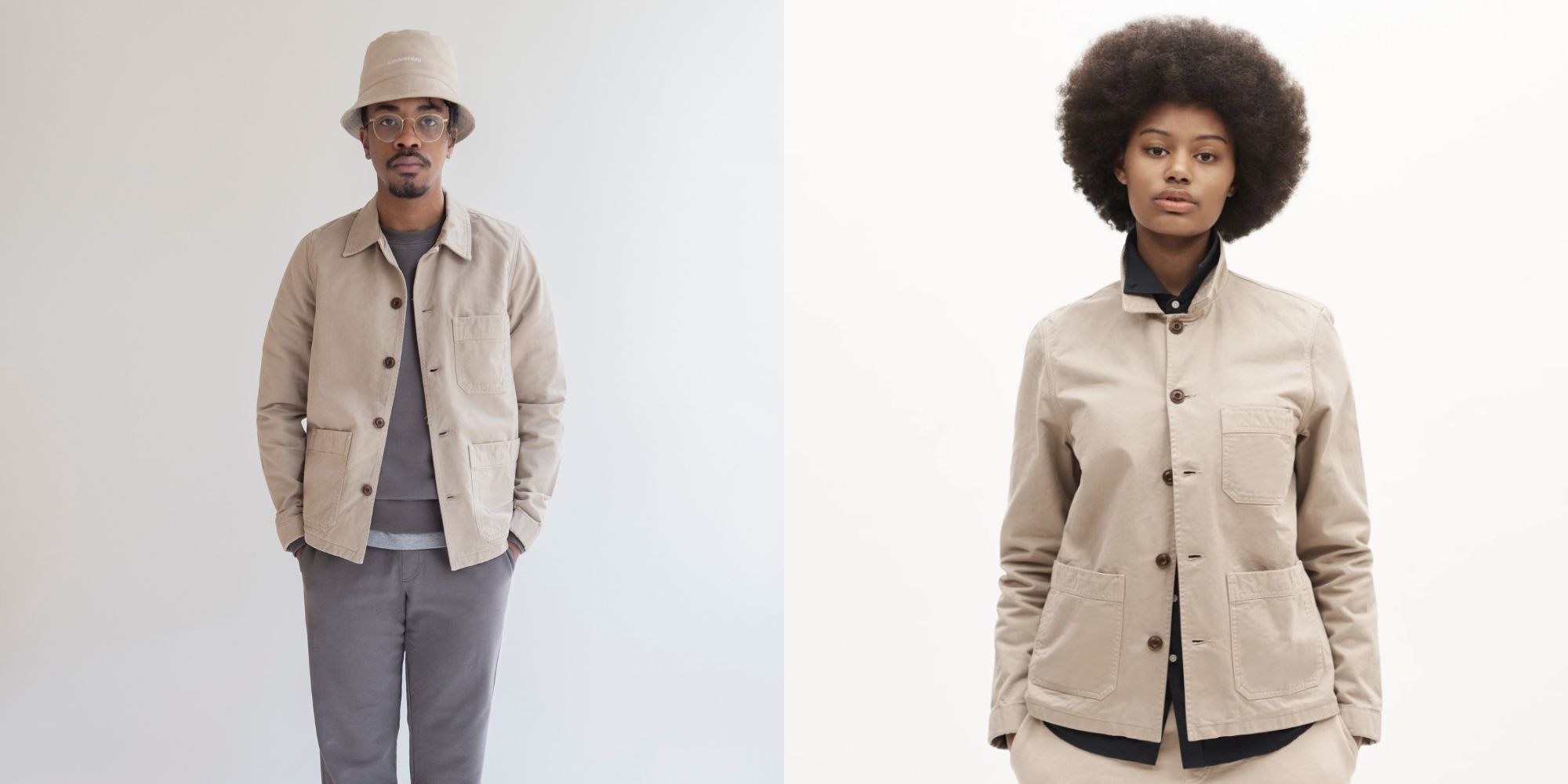 The worker jacket is made from a heavy cotton twill and cut for a straight fit. Constructed with a lining from the same cotton twill featuring an inside pocket.