This is a sponsored article about a brand that was independently assessed by our rigorous ratings system. We're proud to only collaborate with "Good" and "Great" rated brands. Learn more.
Swedish Stockings was founded to solve a thinly-veiled waste crisis and is known as "the first sustainable hosiery brand in the world".
Most of us know the feeling of pulling on a near-new pair of stockings only to watch in horror as a ladder appears out of nowhere in the most conspicuous place possible. Not only is it frustrating to witness your money go down the drain so quickly, but it's also a wake-up call to the fact that some clothing is designed for single use. Surely that's bad news for the planet?
Swedish Stockings was founded to solve this thinly-veiled waste crisis and is known as "the first sustainable hosiery brand in the world". By crafting high-quality stockings out of recycled materials, offering a step-by-step care guide, and facilitating recycling at end-of-life, the brand is working towards a totally circular system. Here's why you should ditch those $5 chemist tights and switch to Swedish Stockings.
Our mission is to change and influence the entire hosiery industry. We believe the world needs more innovative and environmentally conscious products to lead the way, and so Swedish Stockings was launched.
Making tights right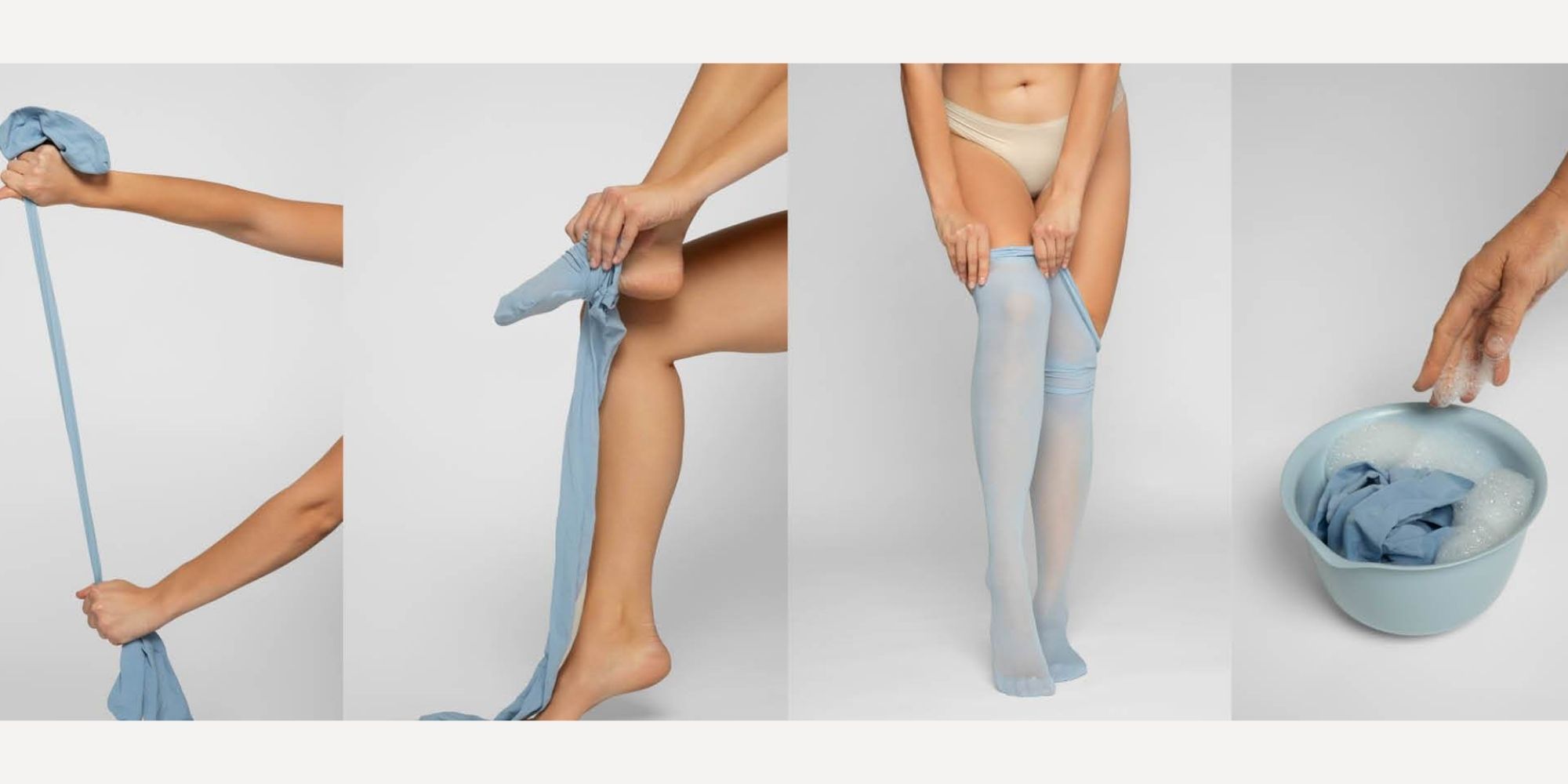 Since the start, Swedish Stockings' mission has been to change and influence the entire industry towards sustainable production. In its 2020 Sustainability Edit, the brand explains how it prioritises social, environmental, and financial factors in its methods. "Each year, eight billion pairs of tights are produced, worn once, and then discarded," says the brand. "Swedish Stockings has a vision of being the world's first circular hosiery brand." While it's not quite there yet, it is already worlds ahead of other brands.
Production + material
Swedish Stockings takes its mission seriously. The planet's health is crucial to the brand's ethos, and it ensures its products leave as light a footprint as possible in a few key ways. Production is powered by renewable energy sources like the sun; the garments are made from recycled and sustainable materials like post-consumer nylon; water used while dyeing is purified after use, and the factories are zero-waste.
Stockings care
"Being sustainable doesn't just stop with the purchase of a pair of our stockings." Consumer use makes up a considerable portion of a garment's total emissions, so Swedish Stockings outlines exactly how to choose, use, wear, and wash the notoriously finicky stocking with its handy care guide. "Even though our stockings are of the highest quality possible, the very nature of stockings makes them delicate items, and thus they should be treated as such." Hear, hear.
Recycling club
Despite the utmost care, the life of any stocking will eventually come to an end. While most of them typically end up in landfill, Swedish Stockings offers a kinder alternative. You can send three or more pairs of synthetic pantyhose from ANY brand to HQ, knowing their afterlife will be a lot more sustainable than most. While the brand is aiming to "close the loop" and turn old stockings into new ones, the technology isn't there yet on a commercial level. Until then, they are collecting thousands of pairs of tights, grinding them up, and turning them into stylish moulded fibreglass tables. "The most important thing was to emphasize the material in the tables," says designer Gustaf Westman. "These tables are a symbol for taking responsibility for our world's limited resources."
By diverting so many pairs of old pantyhose from landfill, Swedish Stockings is doing its part to clean up the industry. And by doing your part and disposing of your tights thoughtfully, you score a 10% discount for your next purchase.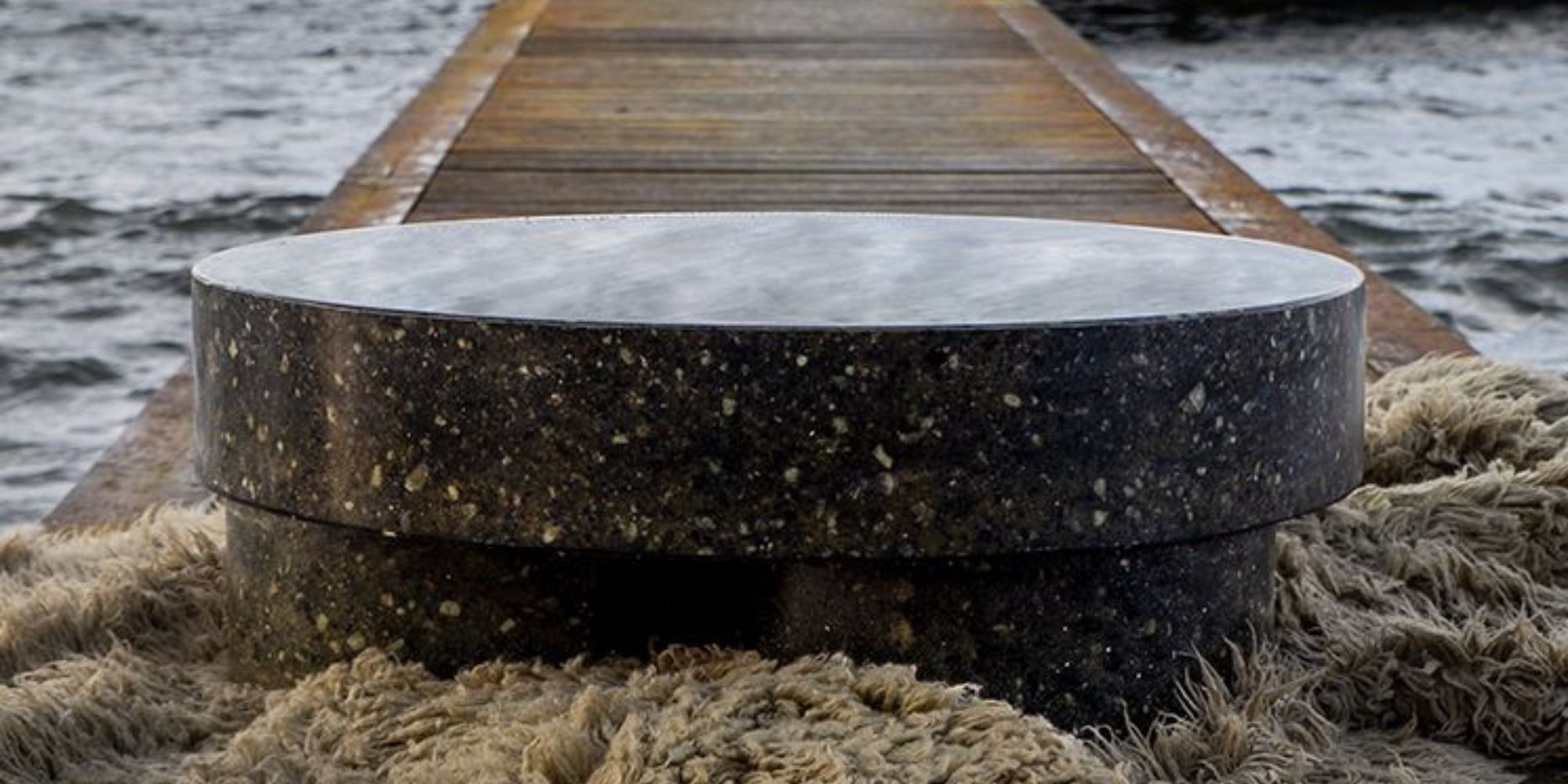 Our 5 favourite items from Swedish Stockings
You're bound to find the perfect pair from Swedish Stockings' selection. Here are 5 products that caught our eye to get you started, from classic black tights to colourful socks.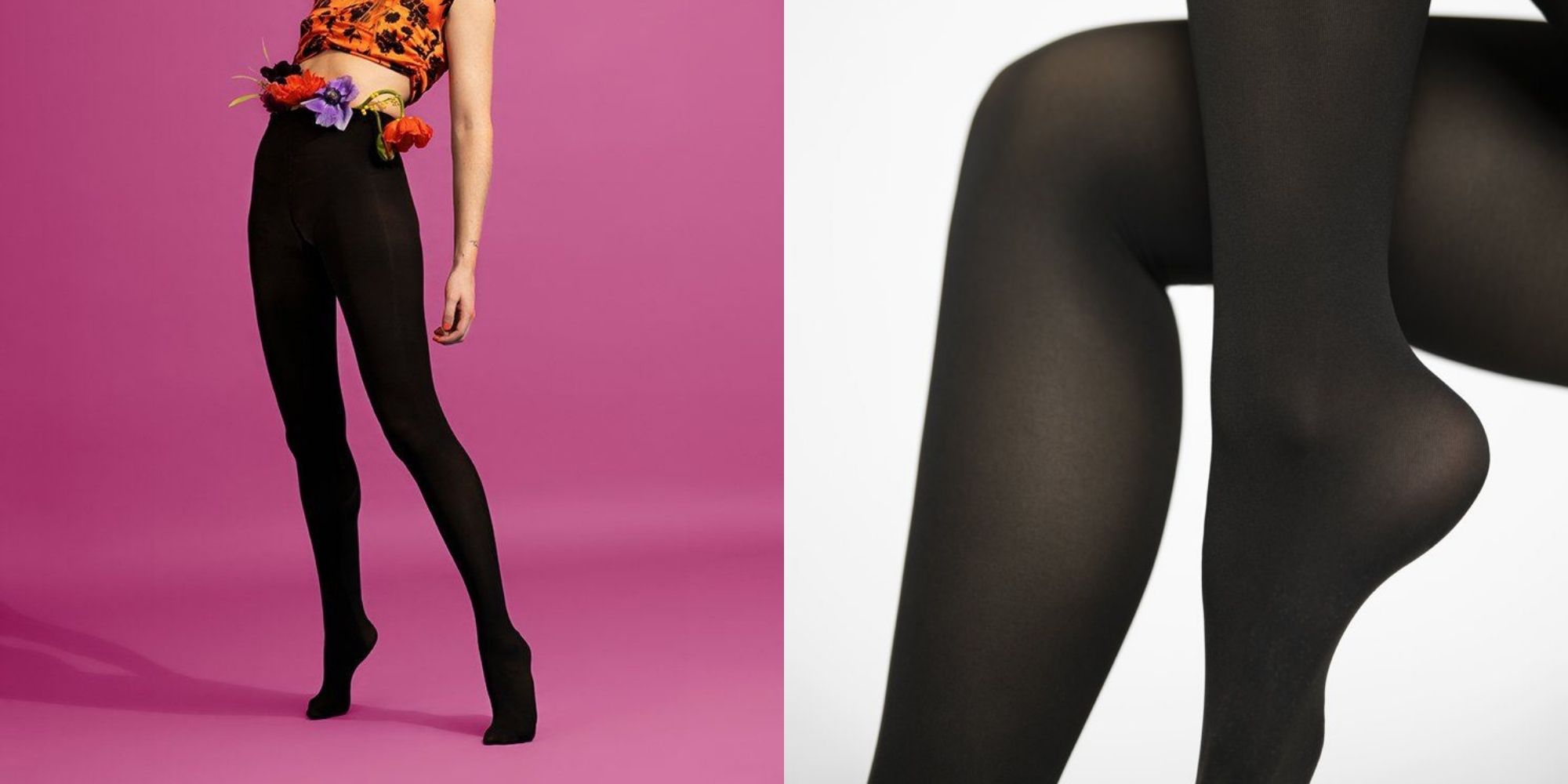 SS21's innovation delivers a product made from castor beans. Cecilia is ultra lightweight, has built in odour control, dries rapidly, and keeps your legs at a consistent temperature due to its insulating properties.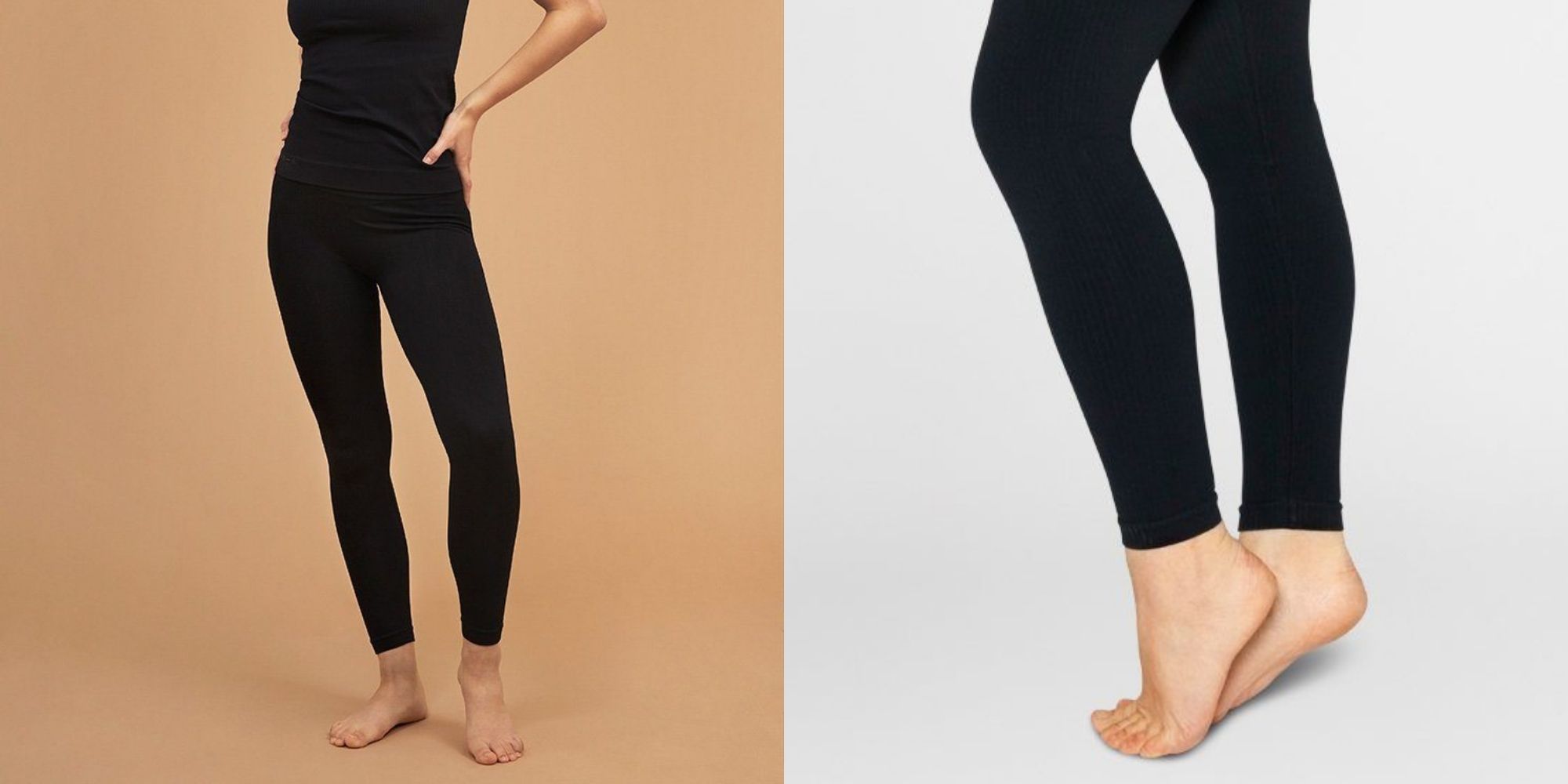 Made from recycled nylon and recycled elastane, Tyra features a ribbed texture for a dressed look, and seamless fit following your every curve.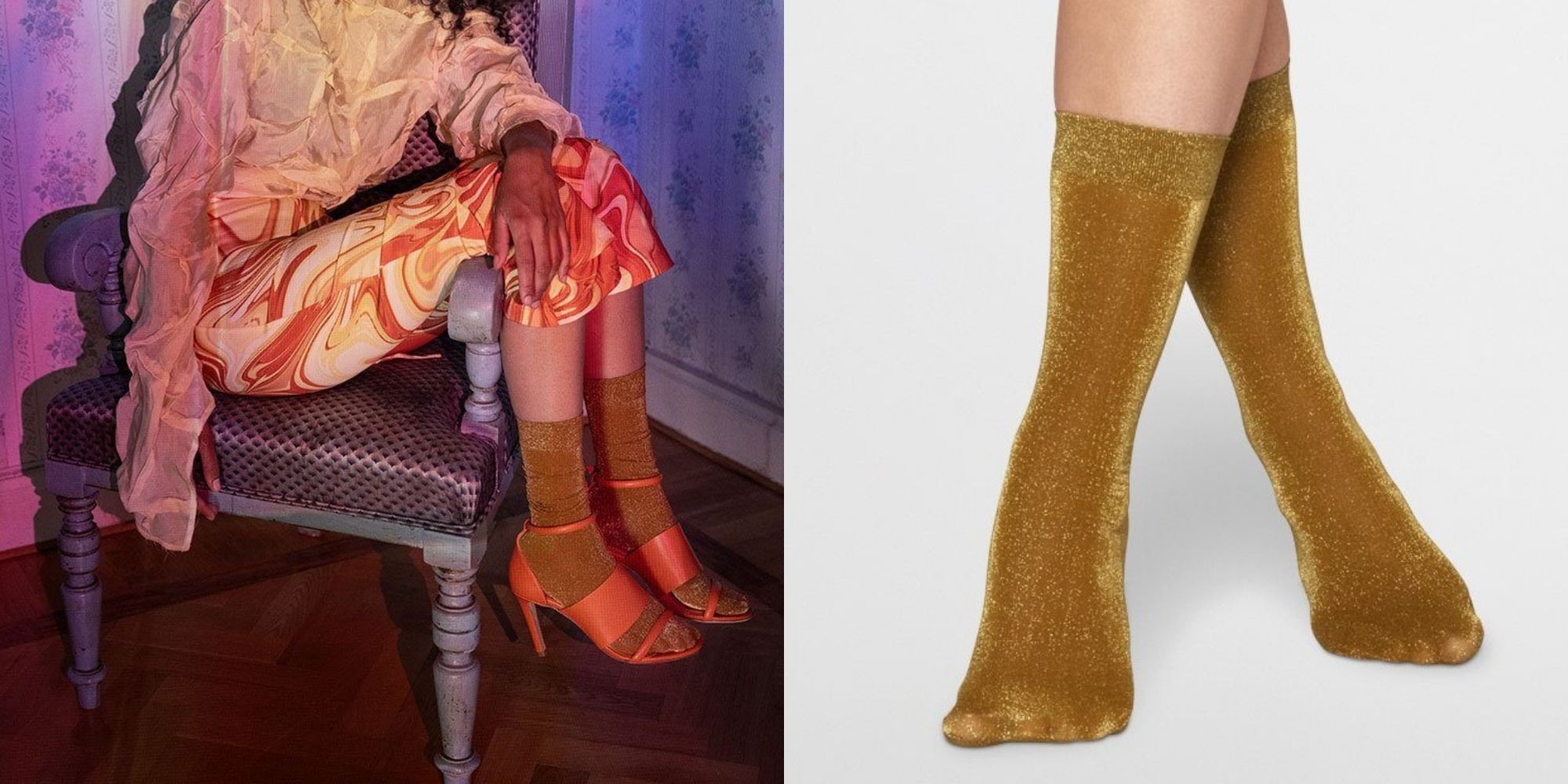 Shimmer in the Ines socks, both sustainable and beautiful. Made from recycled yarn and 100% emissions free, let them make your day brighter.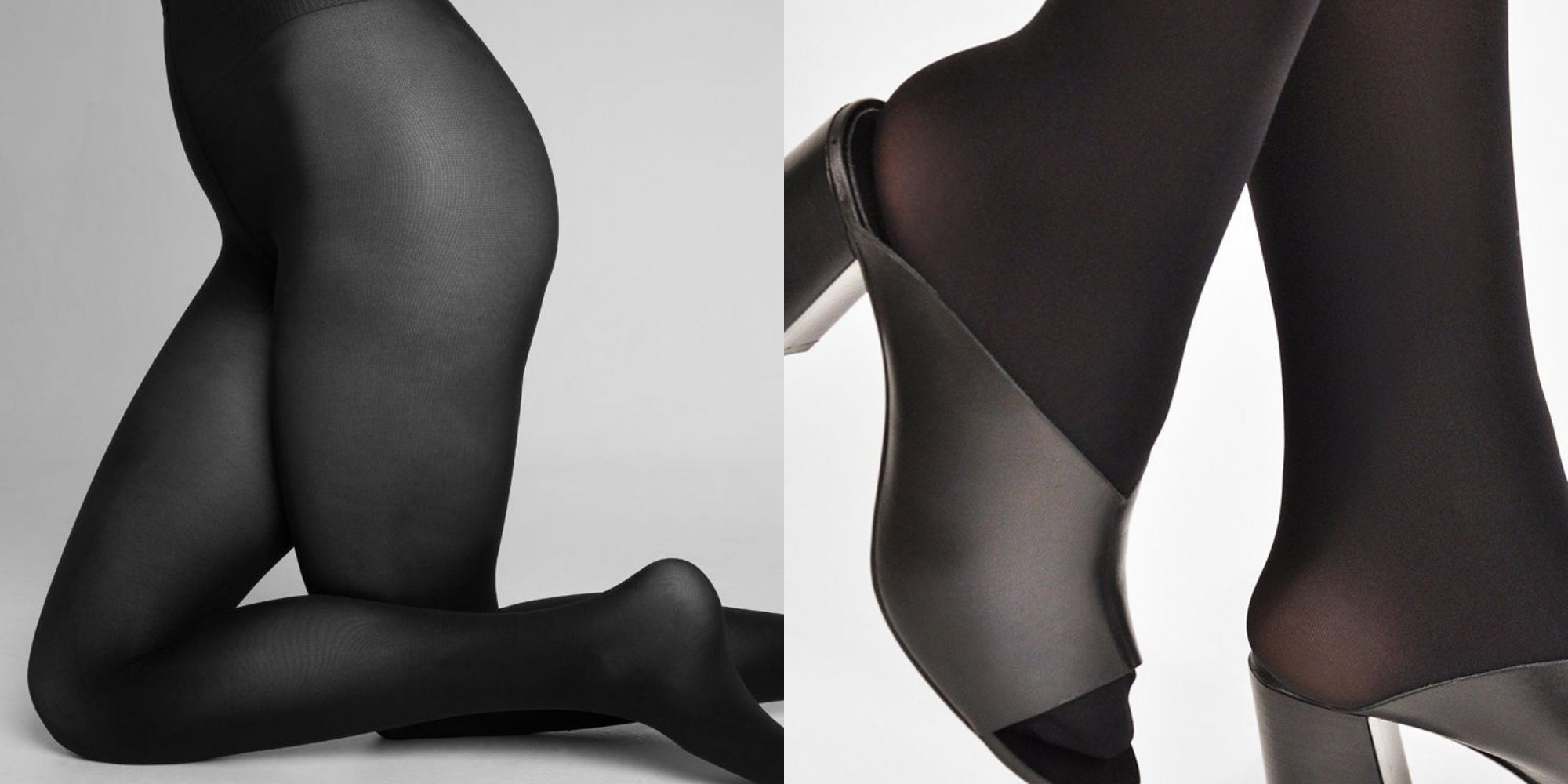 Olivia is one of the brand's best selling basic tights. They're an absolute must have to begin your hosiery collection. Bonus, you can get a discounted 3pc set if you need more than one pair.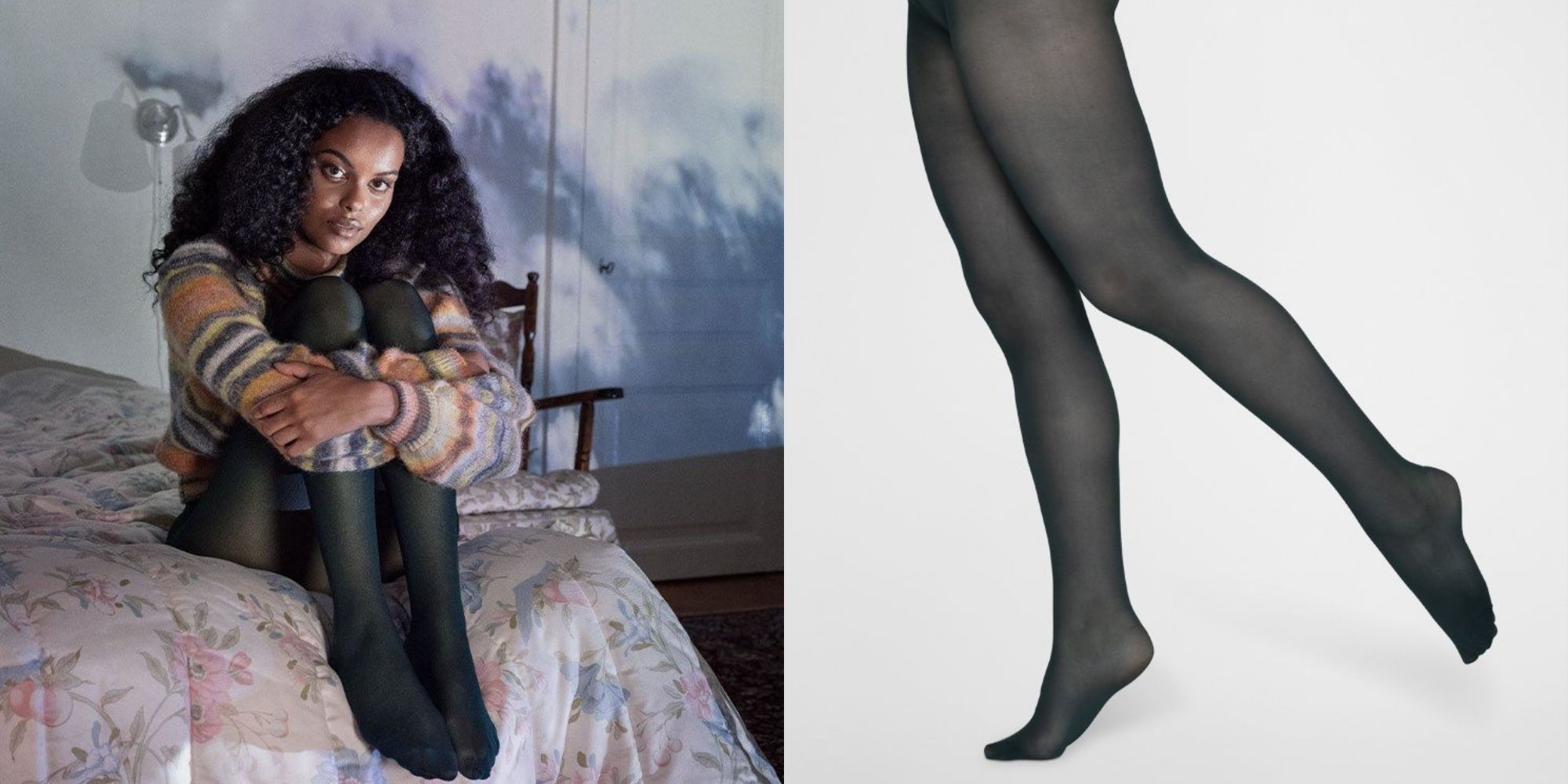 Silky, smooth, and semi-sheer, Svea is here in a range of fun colours. Made with zero waste in the emissions free facility in Italy.