Our editors curate highly rated brands that are first assessed by our rigorous ratings system. Buying through our links may earn us a commission—supporting the work we do. Learn more.
Festival season is just around the corner, and fast fashion brands are already bombarding us with festival-inspired collections and edits. Here's our more sustainable take on the festival style.
Festival fashion doesn't have to equal fast fashion
It's that time of year again–festival season is in full swing. The air is buzzing with excitement, and fast fashion brands are wasting no time bombarding us with their festival-inspired collections and edits. Everywhere you look, it's a never-ending onslaught of trendy pieces designed to capture the festival vibe. But let's face it: most of these items are manufactured at an alarming rate, destined to end up in landfill even before the final show concludes.
Take SHEIN, for instance, boasting a staggering 40 pages of festival fashion, with tops priced as low as $2.50. It's a stark reminder of the overproduction and overconsumption of low-quality garments that dominate the festival fashion landscape.
But fear not, you can take charge to navigate through these overwhelming options and discover more sustainable alternatives. So, if you're planning to attend a festival soon or are simply inspired by the festival vibe and eager to avoid the pitfalls of exploitative fast fashion, you're in the right place.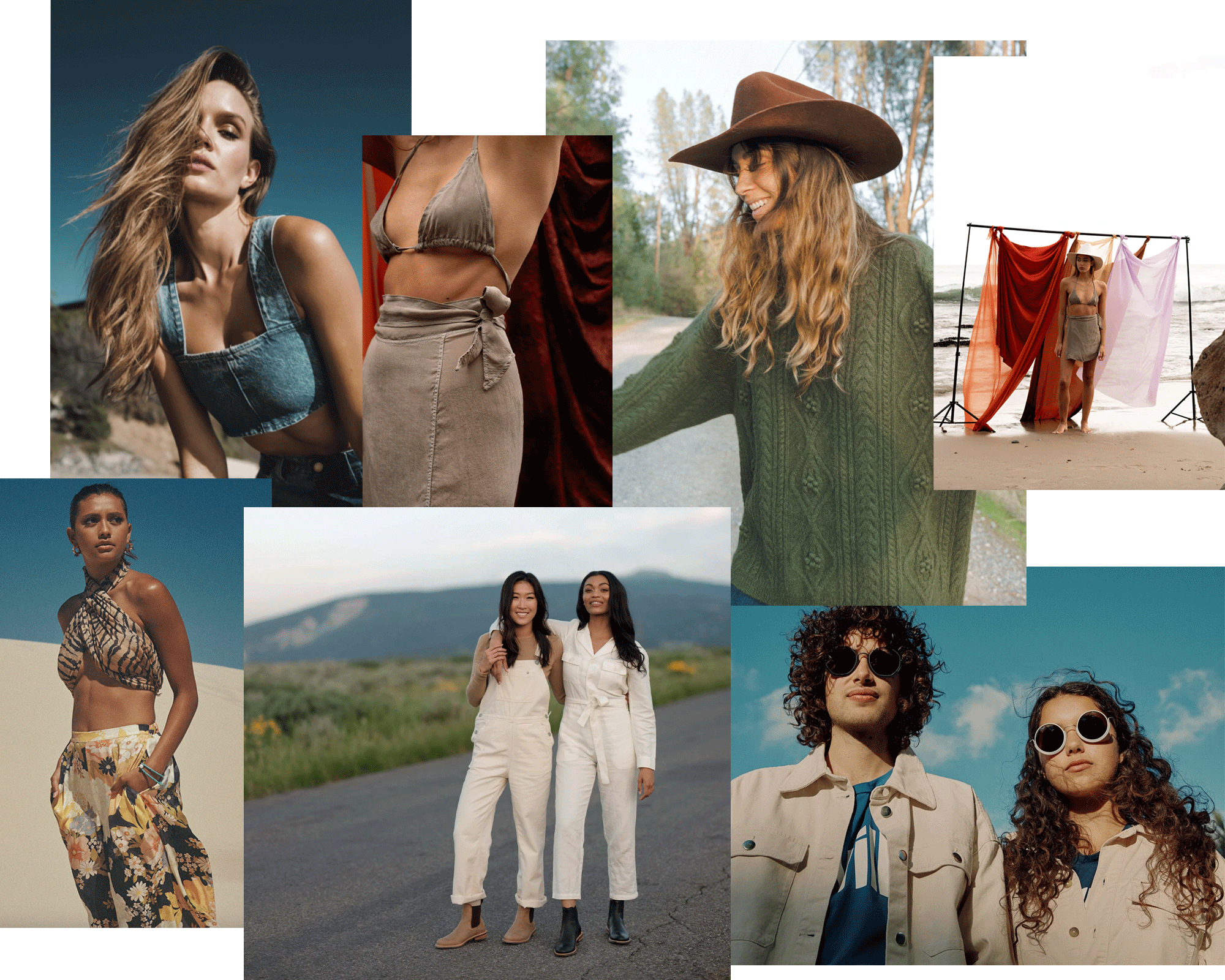 Of course, the most sustainable outfits will be the ones you make with what's already in your wardrobe—or your friends' or family's wardrobes. We also highly recommend you get your festival pieces second hand: not only will you have a unique style (and not look like everyone else in their PrettyLittleThing or SHEIN outfit), you'll also help divert clothes from landfill and might save a little money in the process.
But in case you need something new, here are some of our favourite fashion brands making clothes responsibly for a more sustainable festival look.
Festival style outfits you'll love by better brands