Our editors curate highly rated brands that are first assessed by our rigorous ratings system. Buying through our links may earn us a commission—supporting the work we do. Learn more.
Coachella is just around the corner, and fast fashion brands are already bombarding us with festival-inspired collections and edits. Here's our sustainable take on the Coachella outfit.
Our favourite fashion brands for a sustainable Coachella outfit
Coachella is back! After two years of absence, the Californian festival is ready to open its doors again over two weekends in April. With more than 250,000 attendees on average, Coachella is one of the most popular festivals on the planet.
Coachella is not just an international music rendez-vous; it's also a place that inspires and is inspired by fashion. "Fashion and nostalgia have always gone hand in hand, and when it comes to Coachella, it's that whole romanticism about having a music festival, open in the prairies, with a flower child look. It's a hippie look mixed with grunge elements," reports Anupreet Bhui for CNN. And fashion brands have certainly taken notice of Coachella's influence—especially fast fashion brands—which launch festival-inspired collections every year.
So whether you're going to Coachella or are simply inspired by the festival vibe and want to stay away from the exploitative fast fashion brands, keep reading. In this article, we're sharing how to achieve the Coachella look sustainably.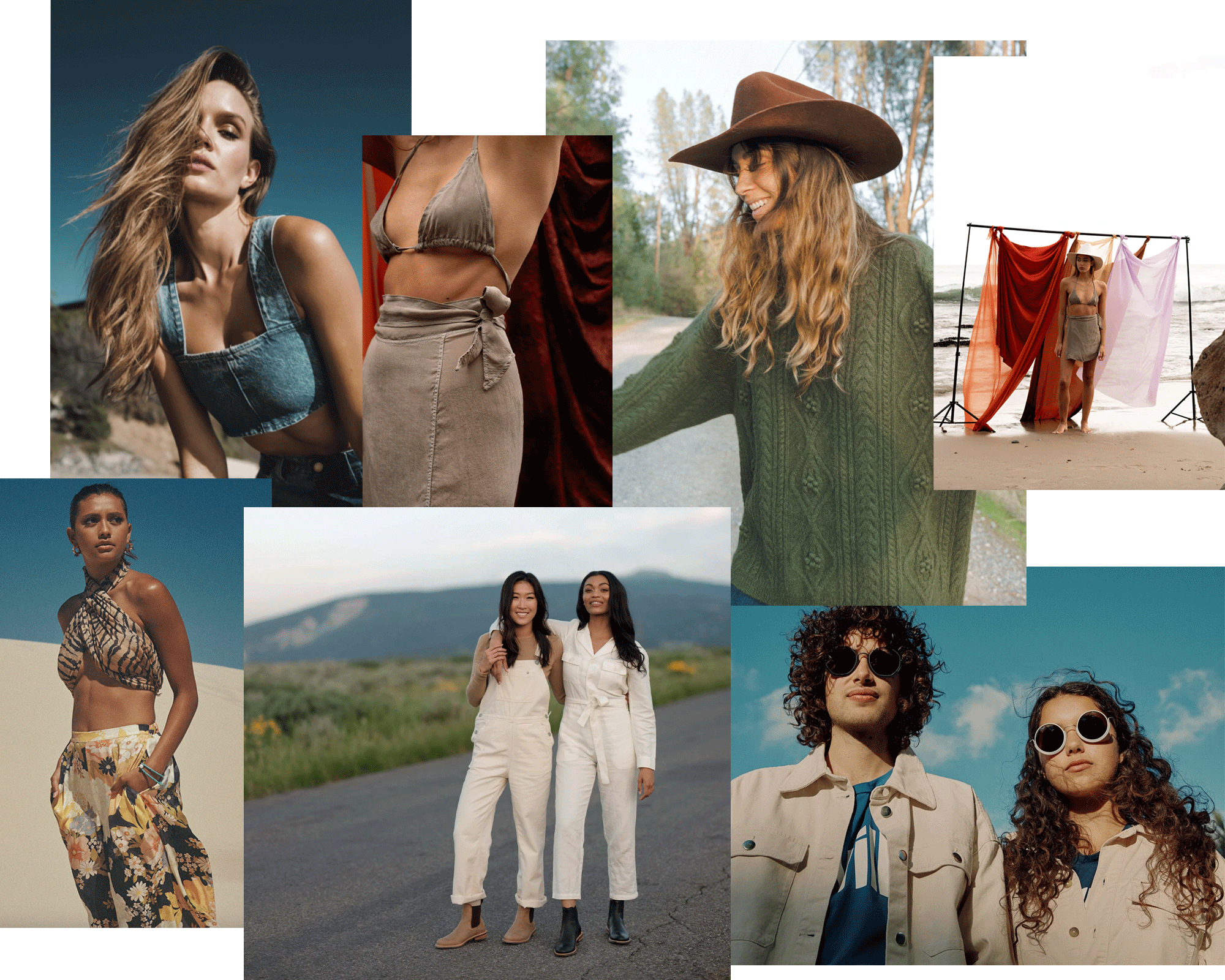 Of course, the most sustainable Coachella outfits will be the ones you make with what's already in your wardrobchille—or your friend's or family's wardrobes. We also highly recommend you get your Coachella pieces second hand: not only will you have a unique style (and not look like everyone else and their PrettyLittleThing or SHEIN outfit), you'll also help divert clothes from landfill and might save a little money in the process.
But in case you need something new, here are some of our favourite sustainable fashion brands for an eco-friendly Coachella look.