For many of us, 2020 is the year we've made the resolution to do our small part to contribute to a more sustainable way of living.
Today, Instagram has become the ultimate Fashion Bible. Like magazines once did, IG gives us daily inspiration on what to wear but, more importantly, it helps to shape our lifestyle and behaviour. But how do we filter out all the noise and confusion and "follow" what really matters?
We've done the hard work for you and curated our fave sustainable fashion accounts to bring you a new wave of influencers to follow, who are championing vintage and second hand pieces over new; encouraging reusing what is already in your wardrobe; and if need be, when looking to buy something new, showing us how we can choose better.
These influencers are not only passionate about fashion, but seek to educate us about many aspects of wellness and mindful living, which we love. They understand that a lot of the social issues we care about intersect!
We hope this list helps you start to navigate your personal journey for a more sustainable 2020 and beyond.
Update: thank you for all the thoughtful responses, we've updated the article because many of you have pointed out that it didn't reflect the sustainable fashion community in all its amazingly diverse glory. As an organisation that campaigns for change, it's our job to centre and celebrate those voices. We fell short this time and we're grateful for the opportunity to do better.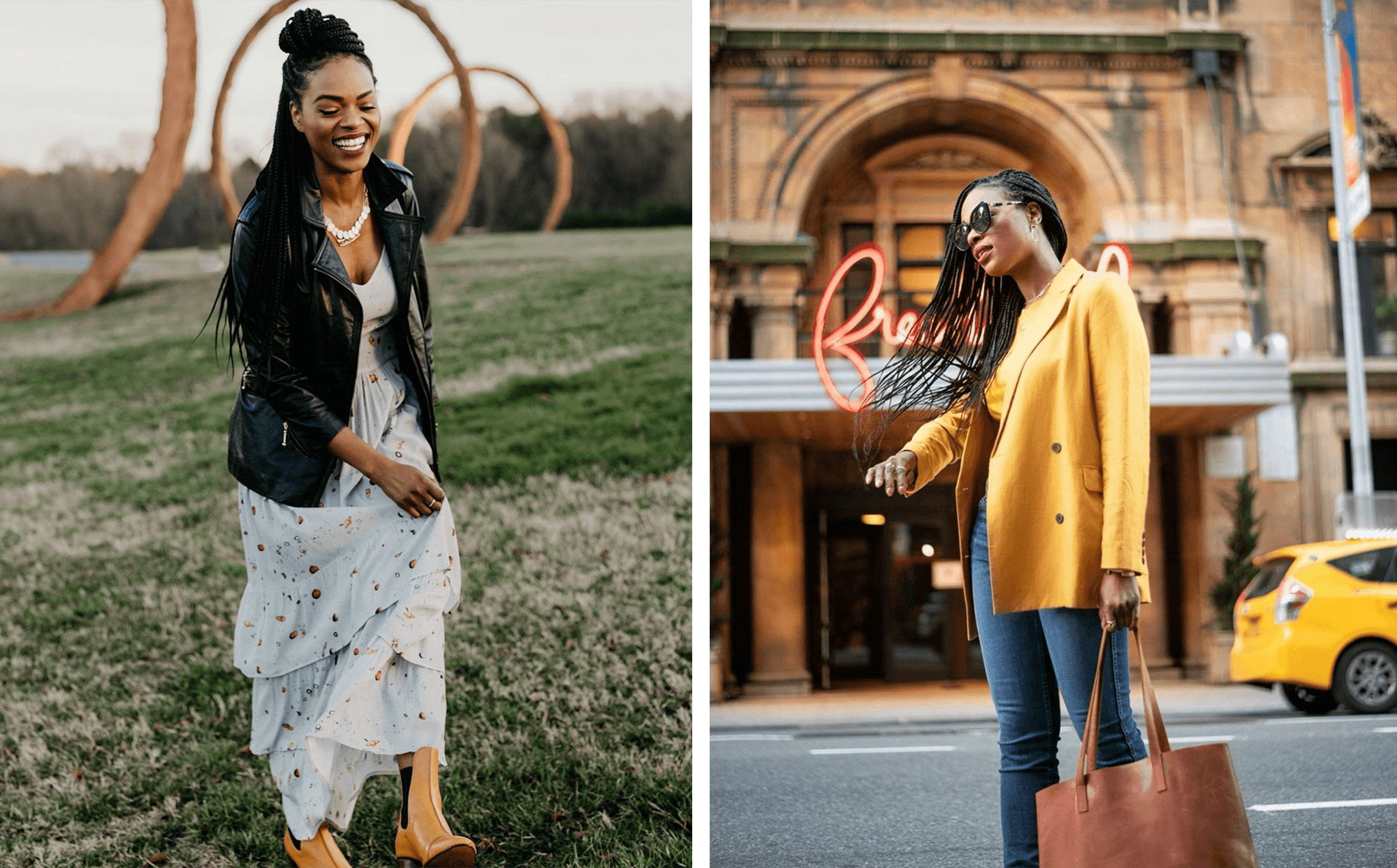 Blogging since 2009, Kathleen—aka Kat—is a pioneer when it comes to speaking about ethical fashion without it sounding like an obligation. She is known for saying "I promote progress not perfection", and she showcases what it looks like in real life with small practical steps through her colourful Instagram feed that's full of tips to "live your most sustainable life".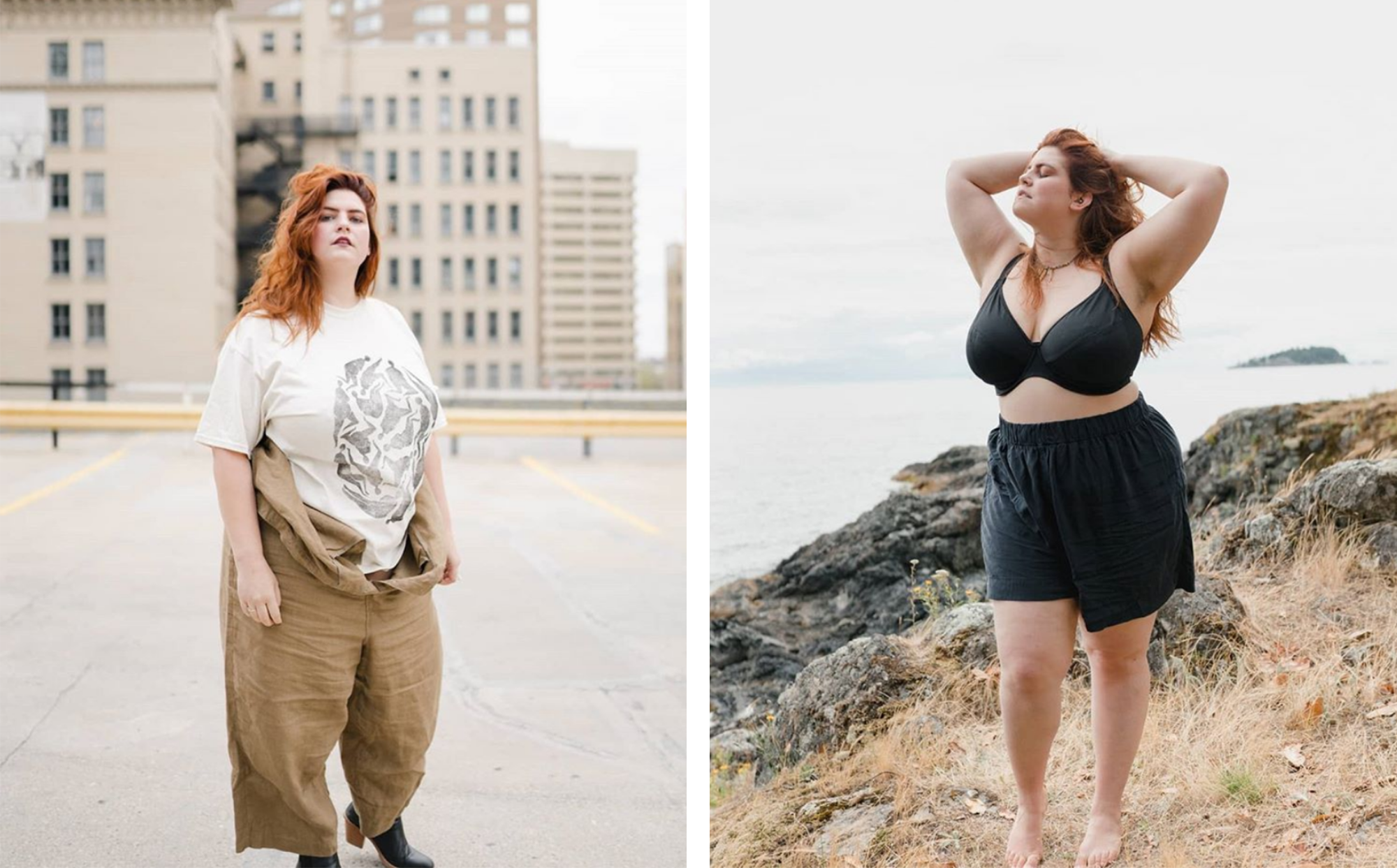 The gorgeous Marielle advocates for "slow fashion on a plus size body" with her hashtag #slowfashionforall. Her Insta feed is polished, body positive, and personal, and we can't get enough. She specialises in content creation, product styling, managing, and consulting social media accounts. She also runs inclusive photography company Lineage Photography, which celebrates women and gender non-binary bodies of all sizes, abilities, orientations, and ages in Canada!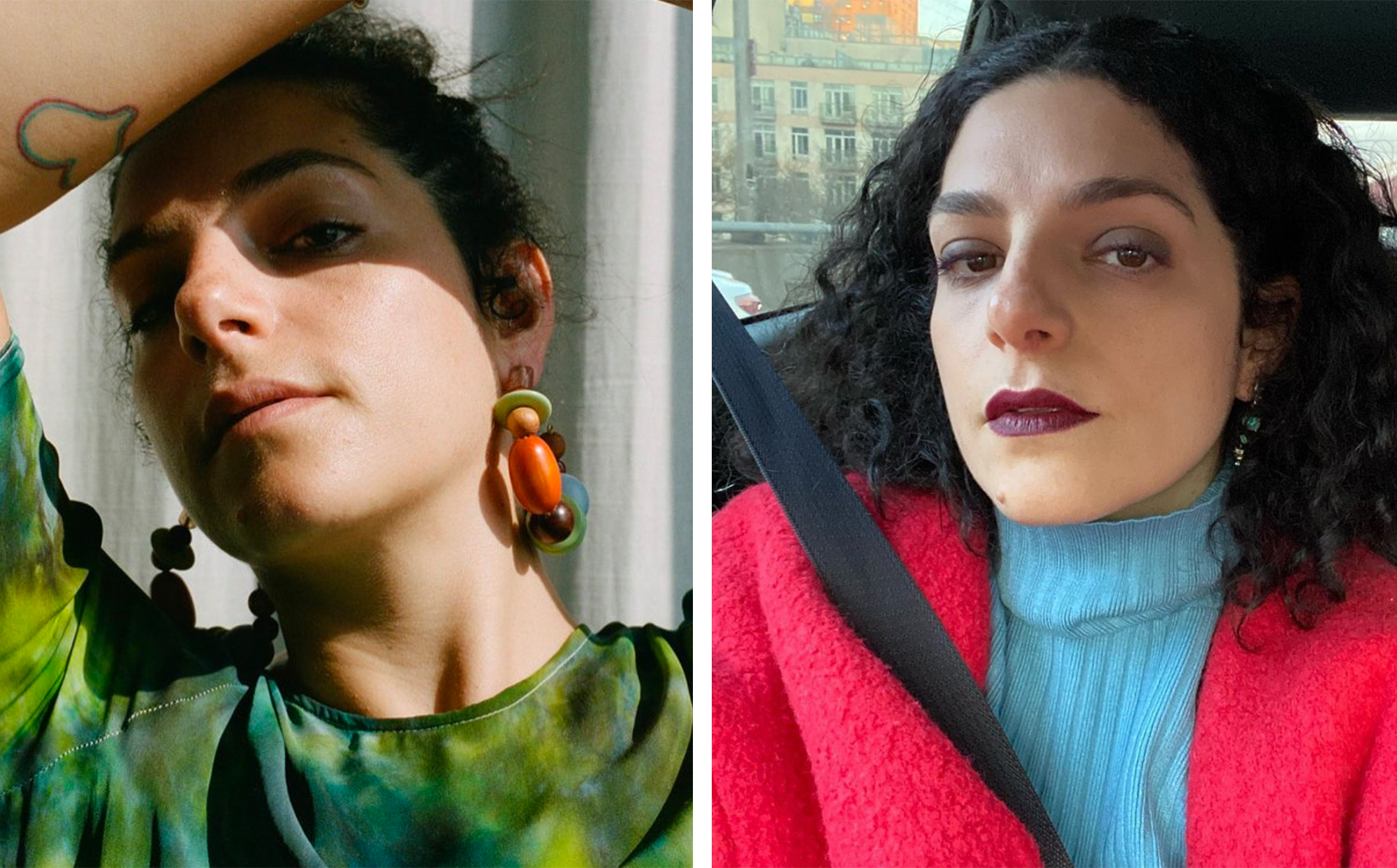 Céline Semaan is a designer, advocate, writer and founder of Slow Factory (a design lab working with companies to research and implement sustainability-focused initiatives, from waste recovery to software to manufacturing) and the Library Study Hall (an annual free summit on sustainable fashion). A sustainable and ethical fashion veteran, she also writes for The Cut, Elle, Refinery29, and Huffington Post, among others.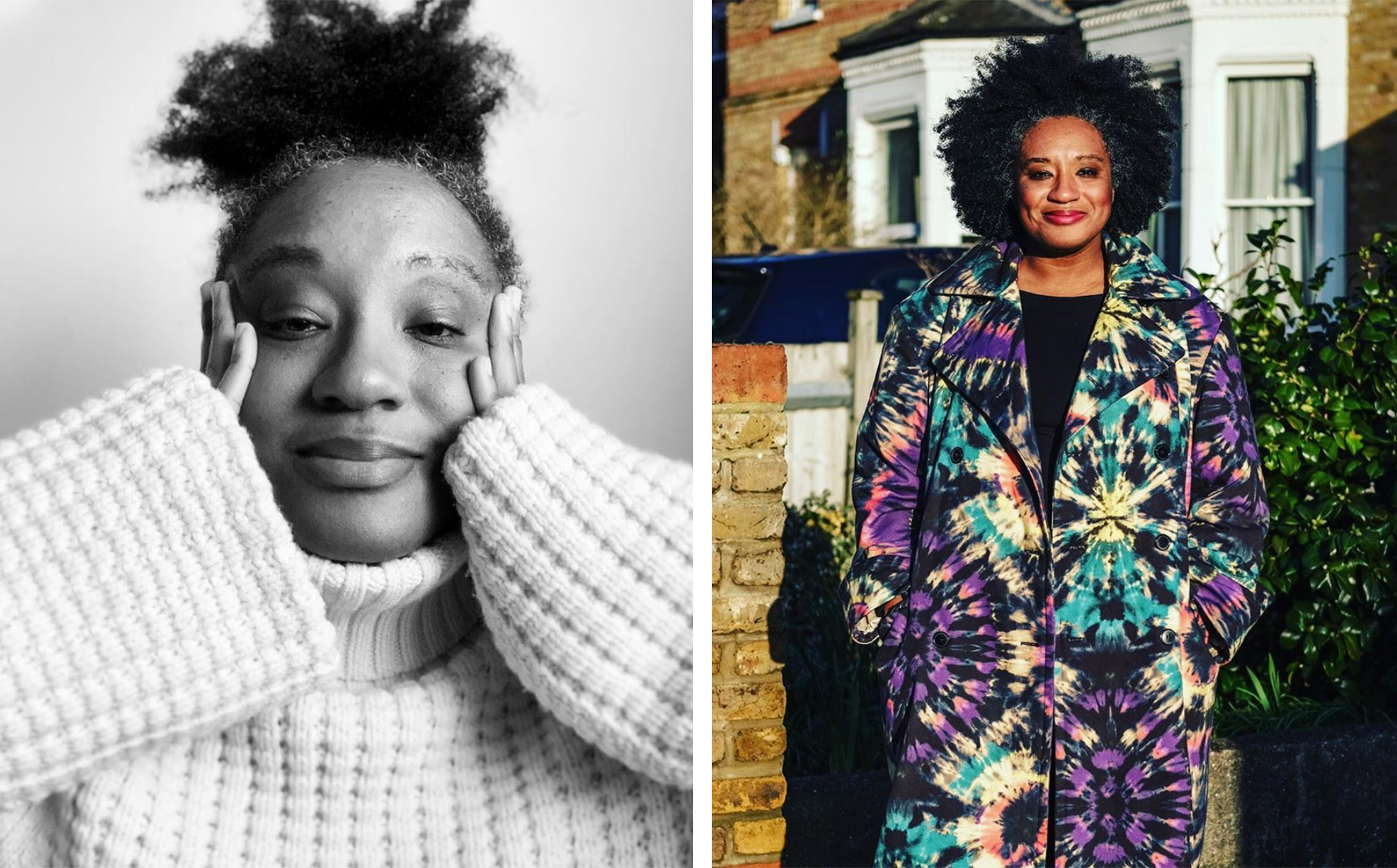 Aja Barber is a writer and sustainable and ethical fashion consultant. She does an incredible job of educating people (including us) on race, ethics, intersectional feminism and how systems of power affect our buying habits. Her Instagram feed is insightful and inspiring as Aja covers important questions and debates happenings within the sustainable fashion industry. If you care about how your clothes are made and want to dive deeper into the topic of intersectional feminism, then Aja's account is the one you should follow.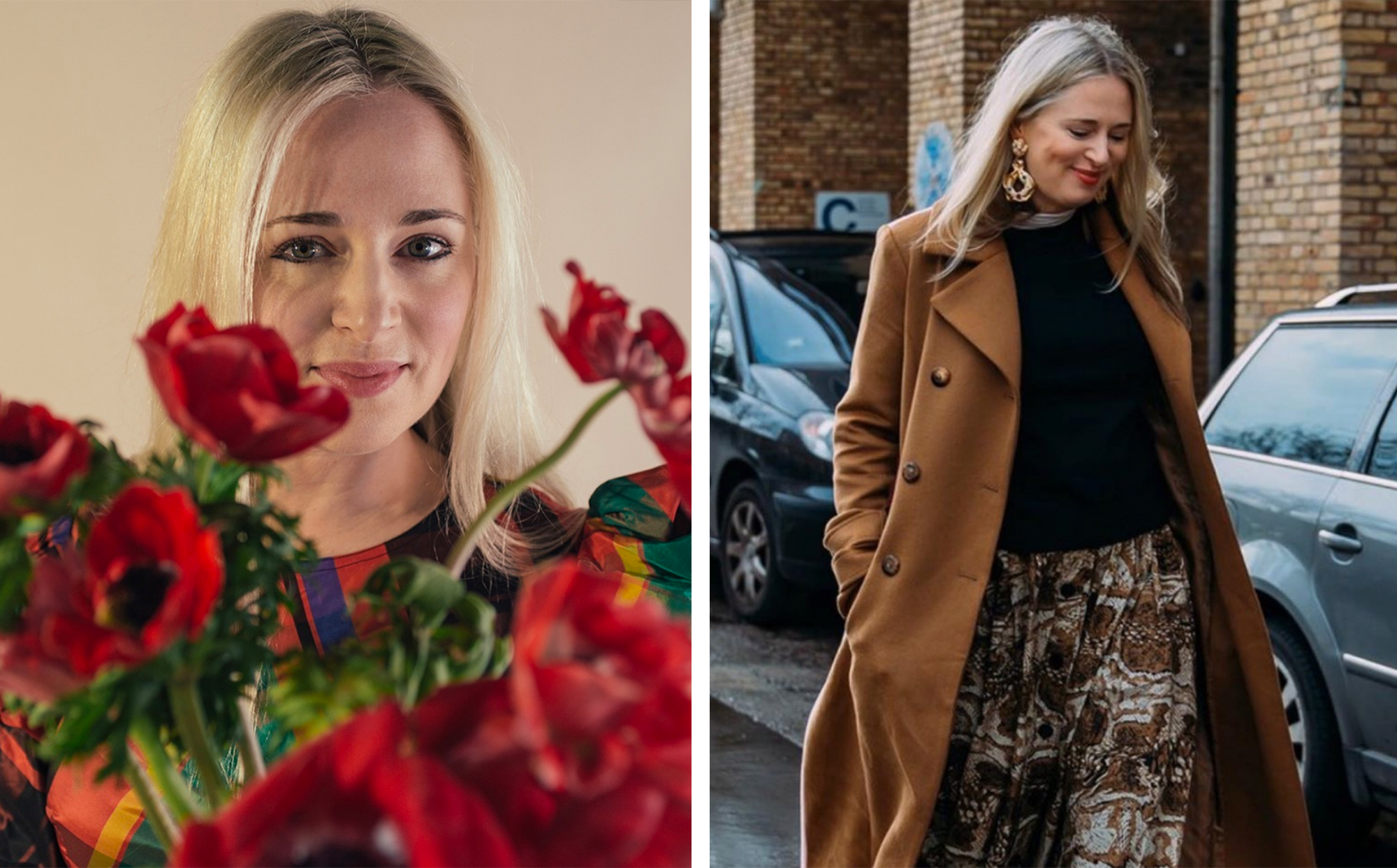 Clare Press is the presenter of one of our favourite podcasts, The Wardrobe Crisis, where she interviews guests about fashion, culture, sustainability, ethics, activism, and the environment. She is also the first Vogue Sustainability Editor, and author of two life-changing books centered around activism and fashion. Basically, she's an eco-superstar who you want to keep up with!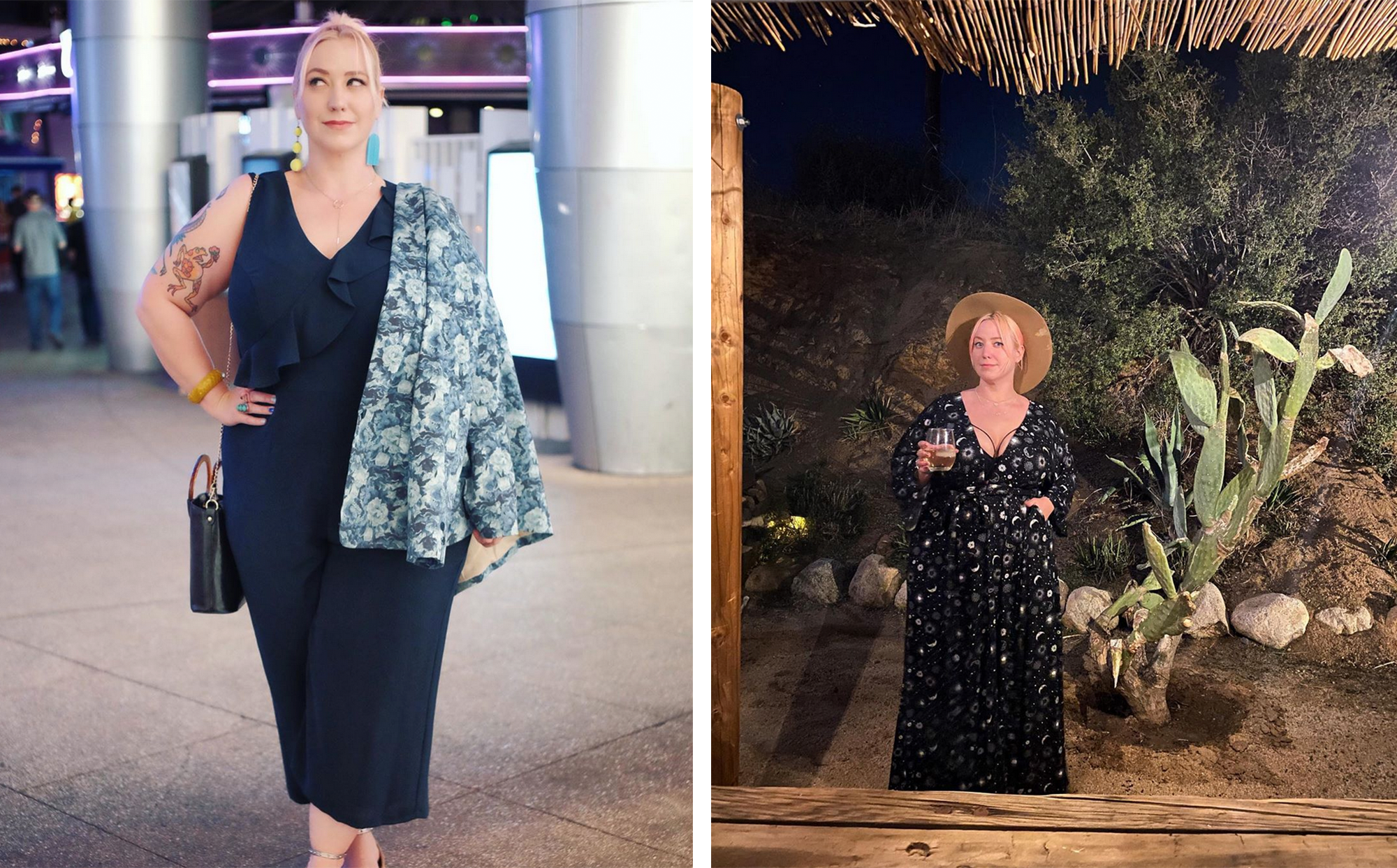 If you believe the future of fashion should be ethical and inclusive, then we recommend following Kat Eves. Kat is an ethical stylist who believes all bodies deserve respect and love, and we couldn't agree more. She's been known to dress everyone from celebrities to chefs to musicians to CEOs to new mums. She also has a weekly podcast with comedian Jenny Zigrino, Gaudy Positive, in which she talks about embracing all the beautiful things that make our world wonderfully weird.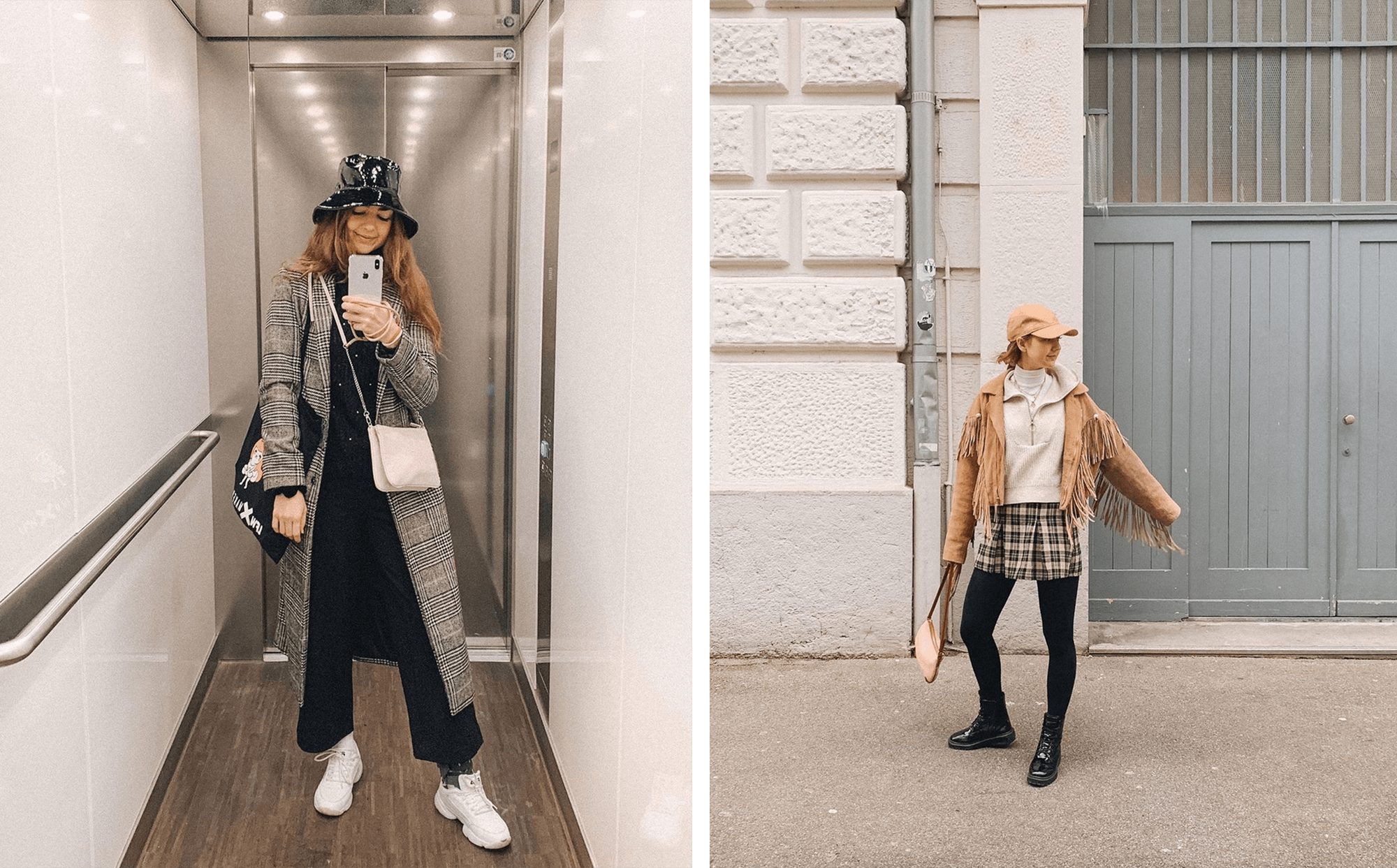 Digital editor of Harper's BAZAAR Germany, Carmen Jenny believes we should be using fashion as a voice—a voice for sustainability and conscious consumerism. She posts about how to feel good on your ethical fashion journey, with practical tips for styling and shopping second hand, information about slow fashion and eco-friendly materials, and more.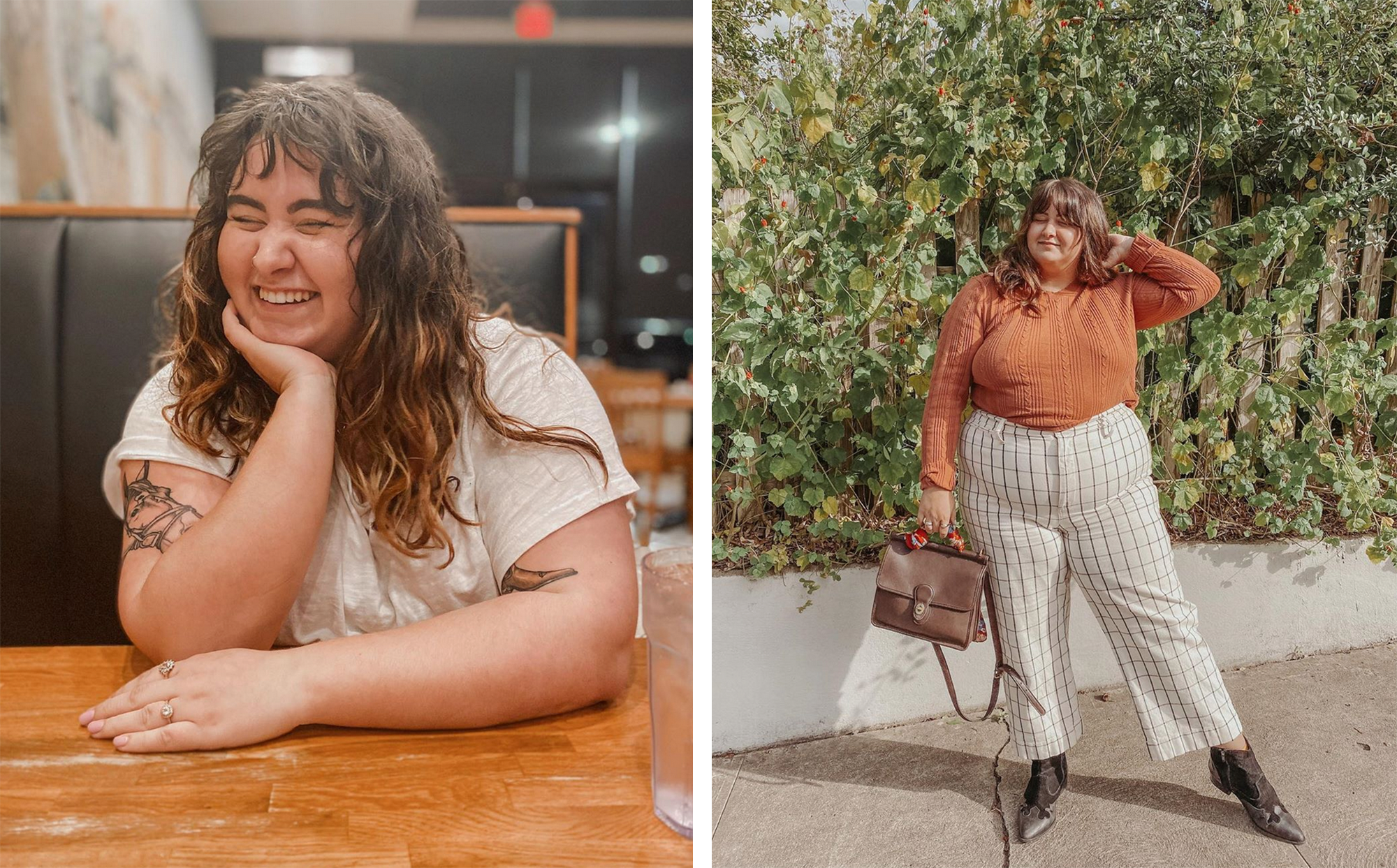 Embark on Sydney Grace's journey to radical self-love and a more sustainable closet. Inspiring, raw, and authentic, Sydney's feed covers a wide range of topics, from outfit inspirations and brow stuff, to body positivity and skincare routines. What's not to love?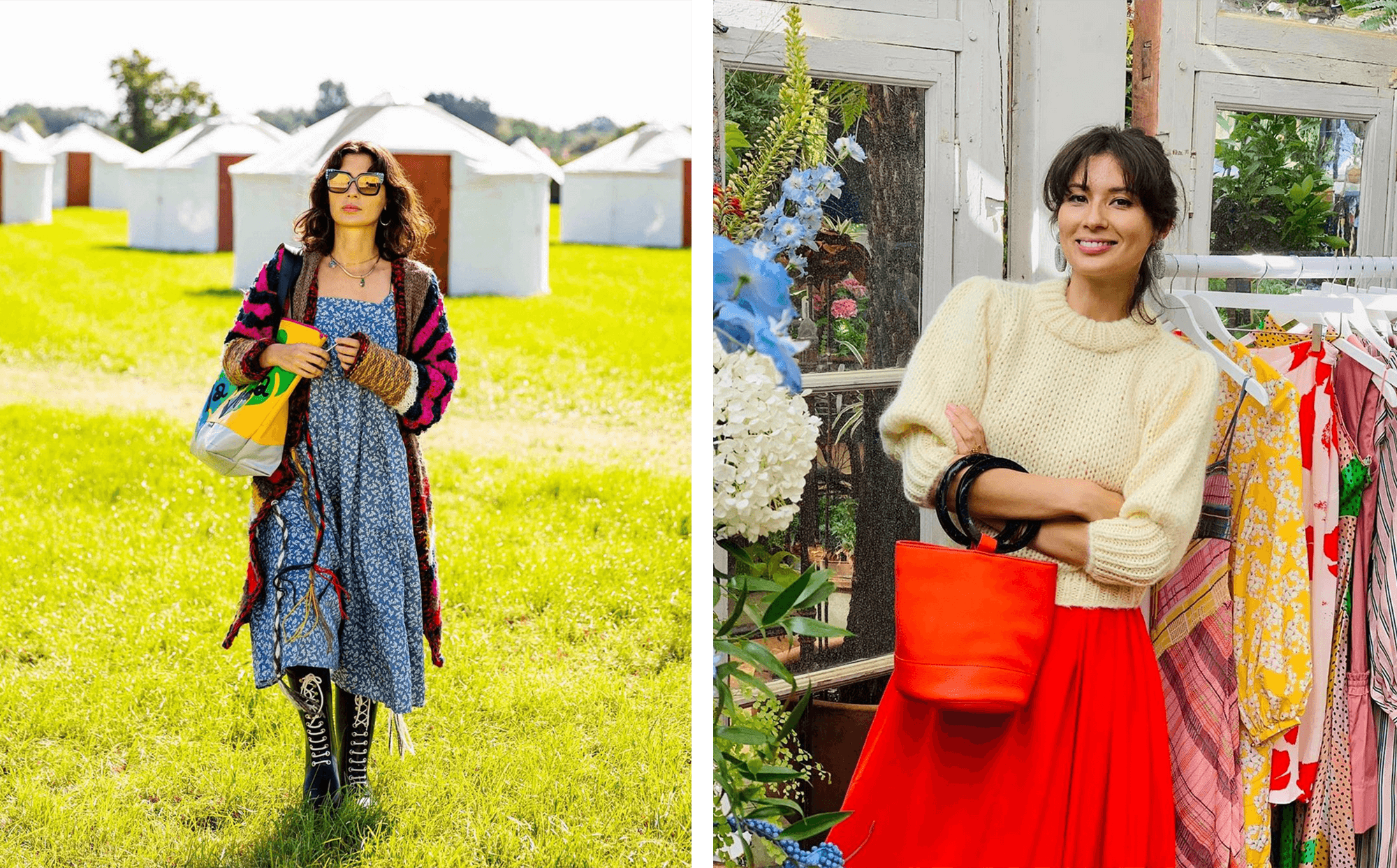 Nutritional and wellness expert, Jasmine is not just an advocate for sustainable fashion, but believes in living a sustainable life inside and out.  She commits to eco choices and sustainability in all things food, fashion, and beauty. She was named on Marie Claire Verified Influencer list, and her fashion feed is full of vintage mixed with sustainable and ethical brands you'll love.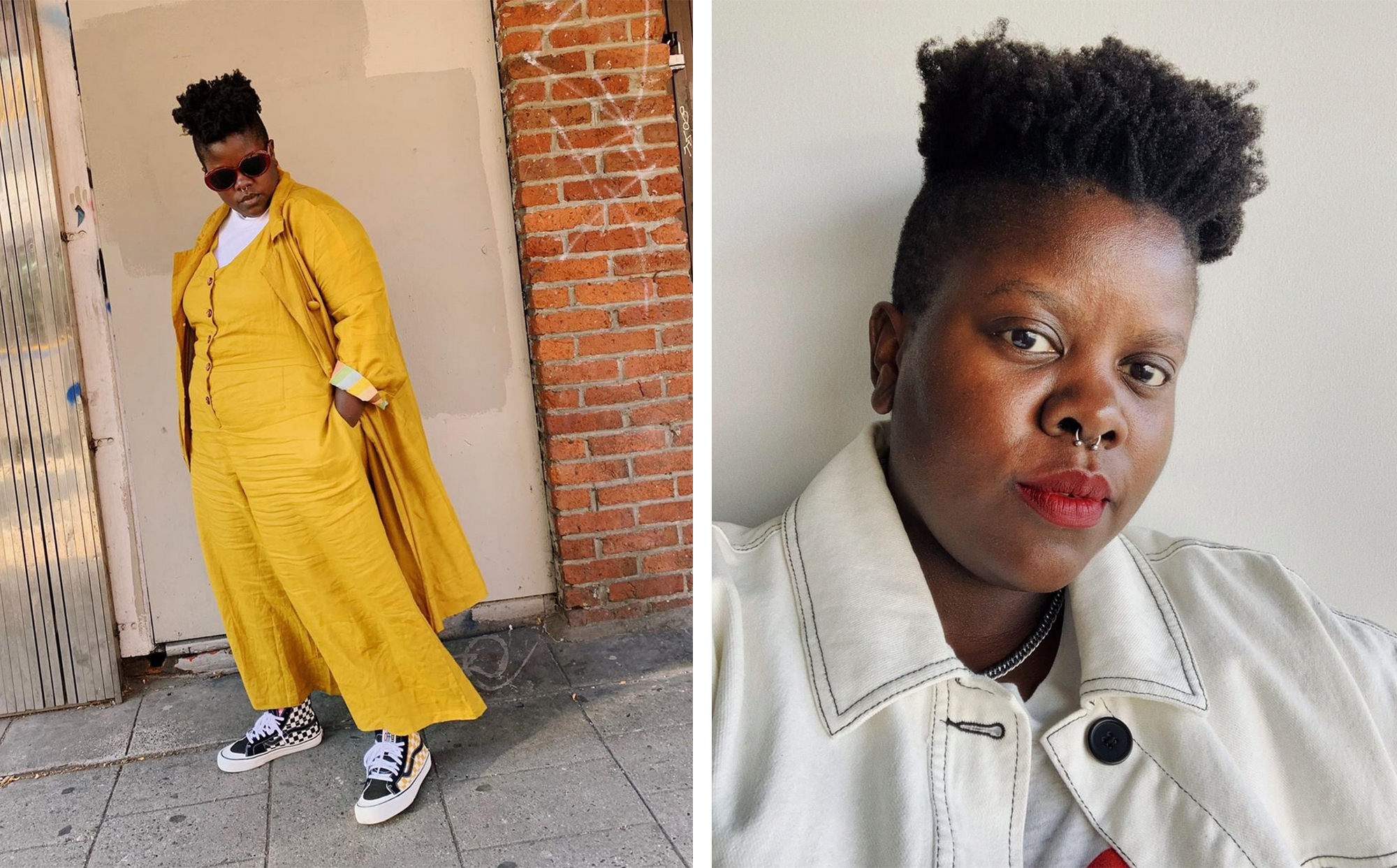 Lydia is a Vancouver-based writer and plus-size model. They launched their blog Style is Style in 2008, aiming to create a place to chat with friends, locally and online, about fashion and style. One look at their uniquely colourful and fun Instagram will leave you inspired and ready to change the fashion industry for the better.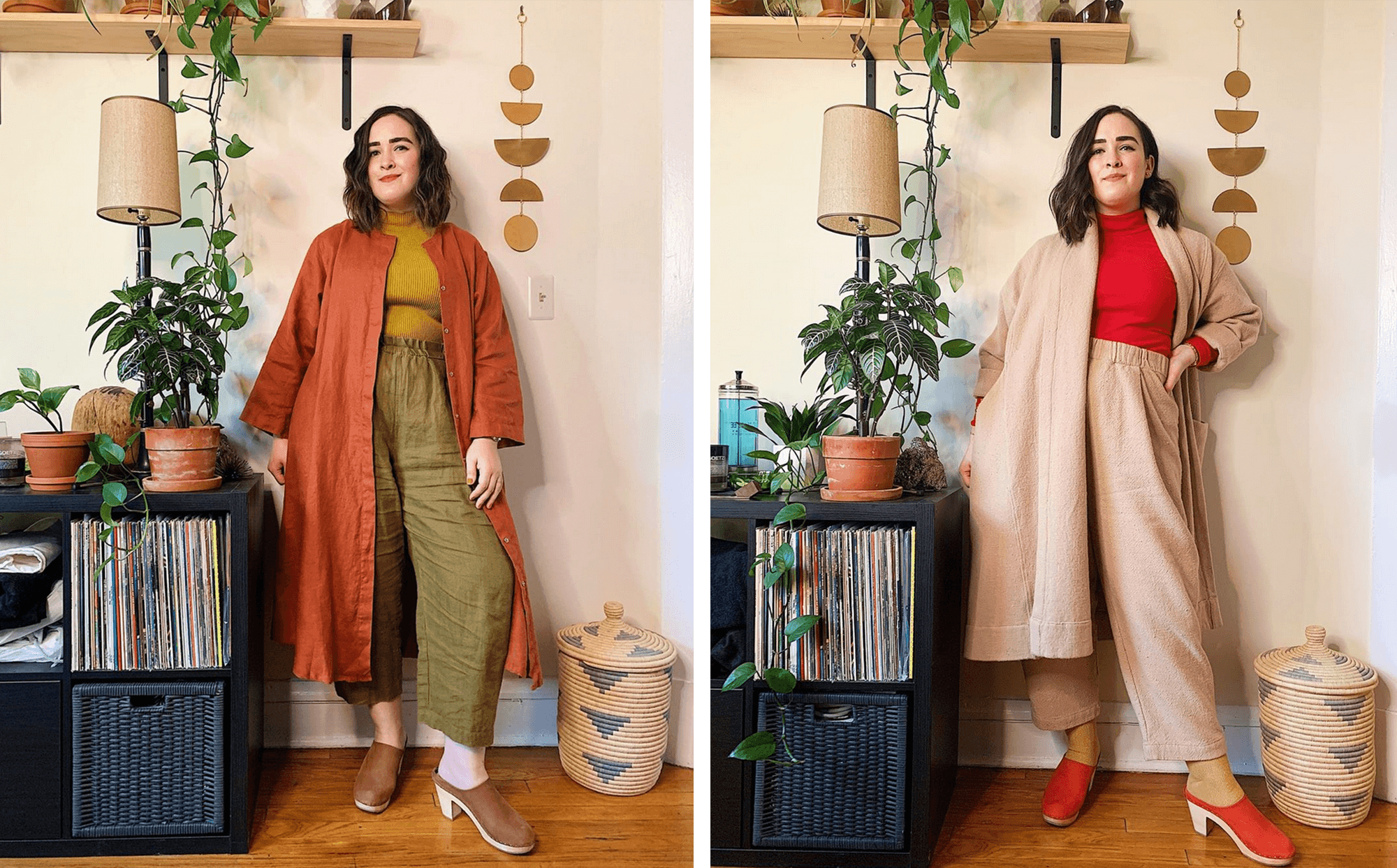 Shannon writes that she is "exploring ethical clothing as a not-quite-plus-size person" living in Chicago. Her Instagram feeds showcases inclusive eco-friendly brands and plenty of style tips to help you curate a more sustainable wardrobe. Her feed is a great mix of functional and warm colours and tones (and her adorable cats).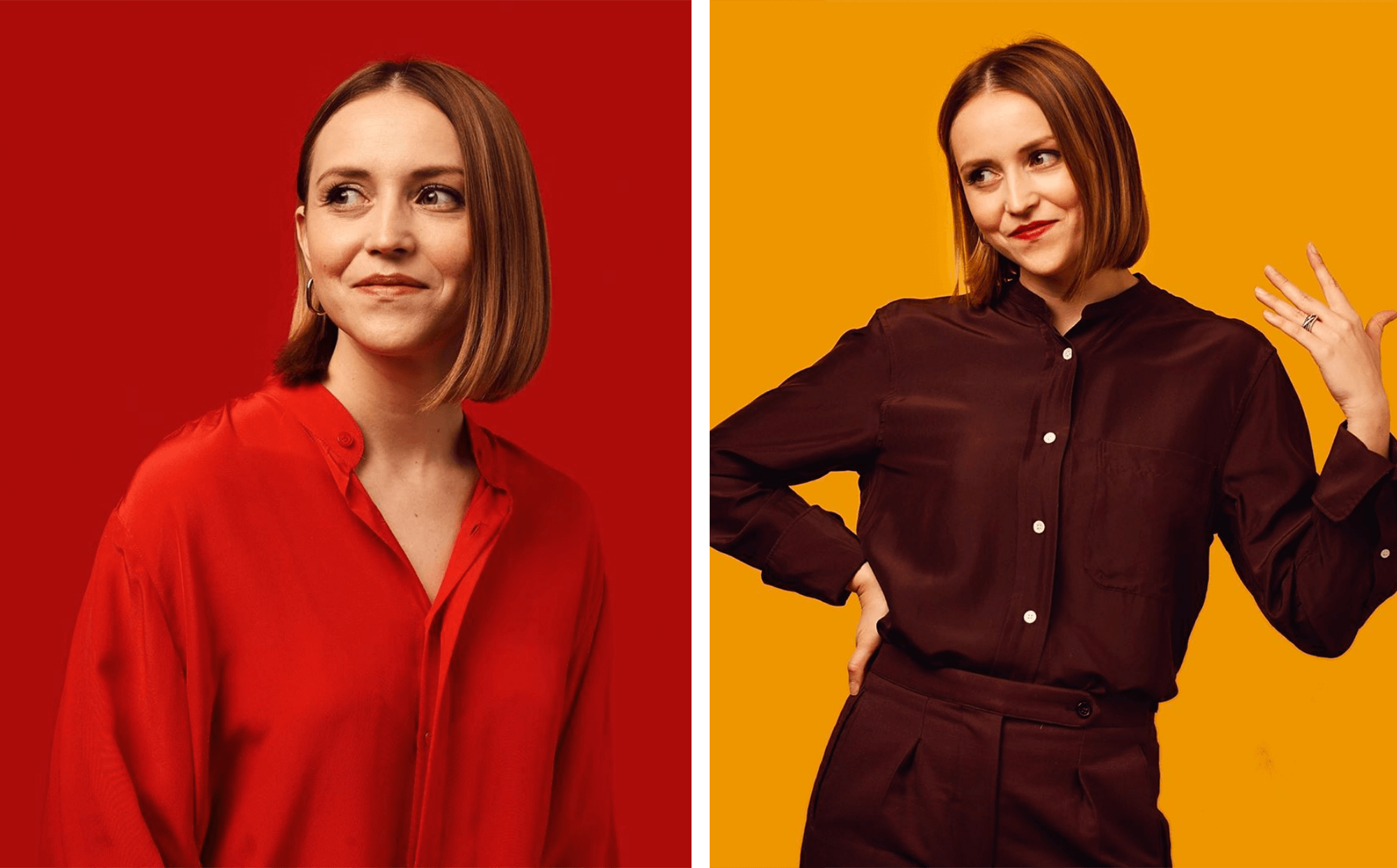 Daria is a YouTuber and capsule wardrobe queen on a mission to turn every closet into a Wonder Wardrobe—a unique, sustainable one. At the heart of Wonder Wardrobe is the desire to help people be more sustainable with their clothing choices. Daria welcomes the increasing awareness about sustainability in fashion, but she remains skeptical about how committed big brands are. She believes the power lies in us to change the industry, and we're totally on board with that.
Photographer: Phill Taylor
Emma Slade Edmondson is a leading expert on the modern approach to retail, sustainability, and initiatives focussed on social good. As a dynamic thought leader working across all elements of Fashion Retail, Marketing, Consumer Behaviour and Brand Development, she is a change maker in her field. She is also the queen bee of charity shop style, and recently started her IGTV series Come Secondhand Shopping With Me that is worth checking out! Read more about her here.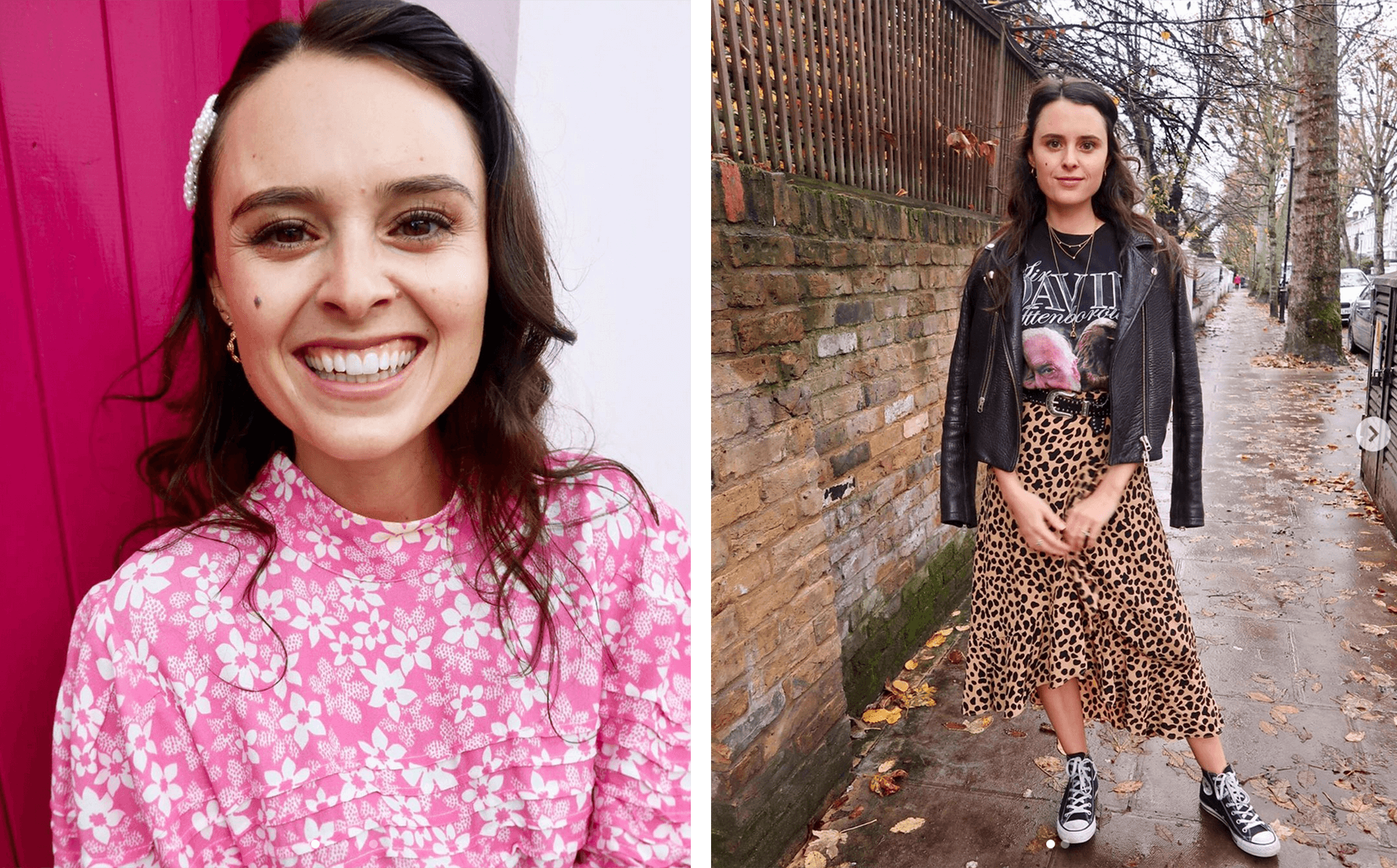 Venetia is a podcaster and climate activist "on a slow fashion mission". Her Instagram feed is full of colourful and creative ideas on how and where to shop vintage to create a more sustainable wardrobe. She also is passionate about plant-based living and every aspect of mindful consumption, sharing practical tips on how to cut down on fast fashion and single-use plastics, and even encourages people to turn off their phones on the weekend to save electricity!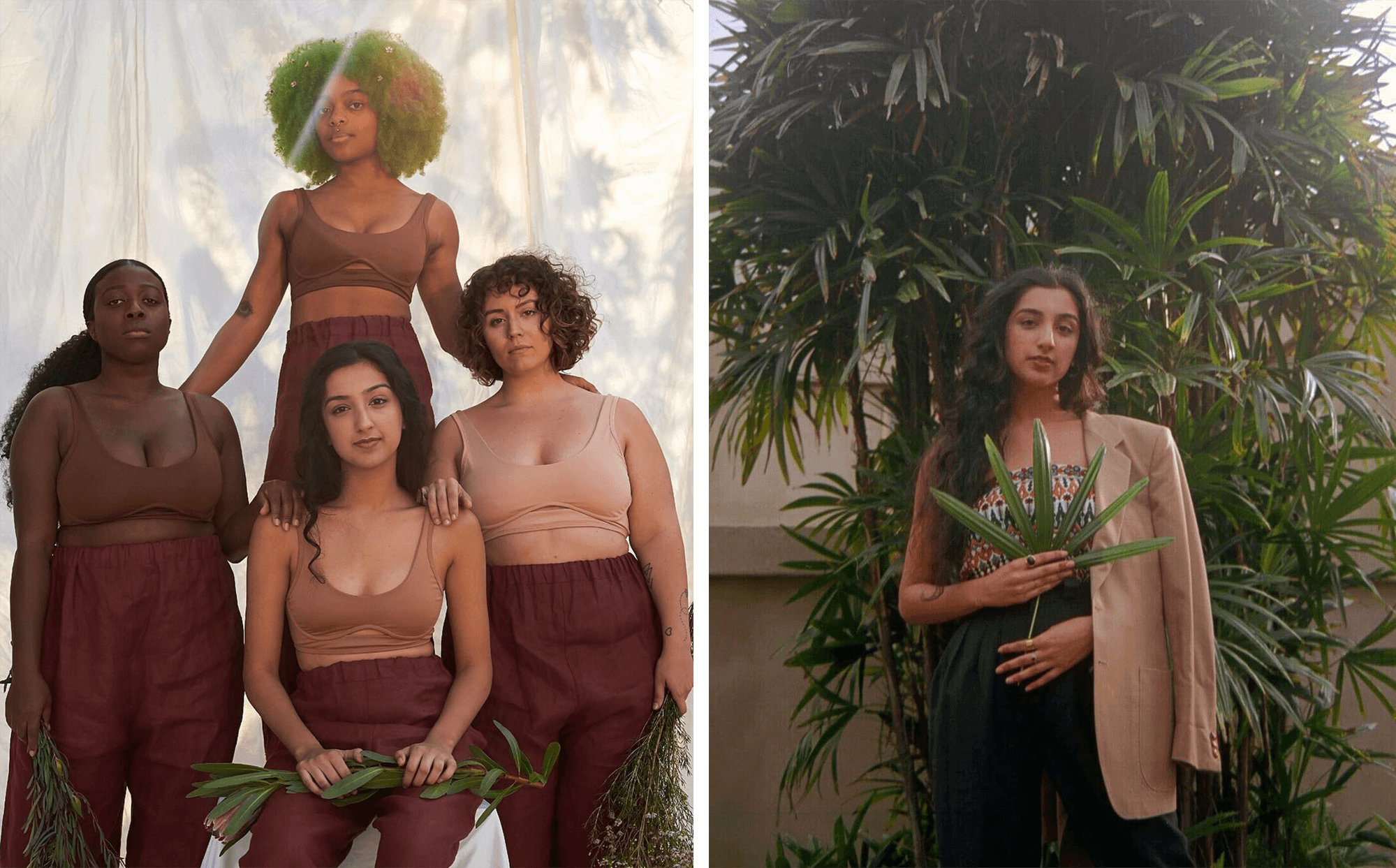 Aditi believes, when we talk about sustainable fashion, we should also be discussing inclusivity—exploring the ties between style, sustainability, and social justice. A talented photojournalist and filmmaker, through her stunning photos and insightful discussion on the latest hot topics, she will encourage you to look beneath the surface.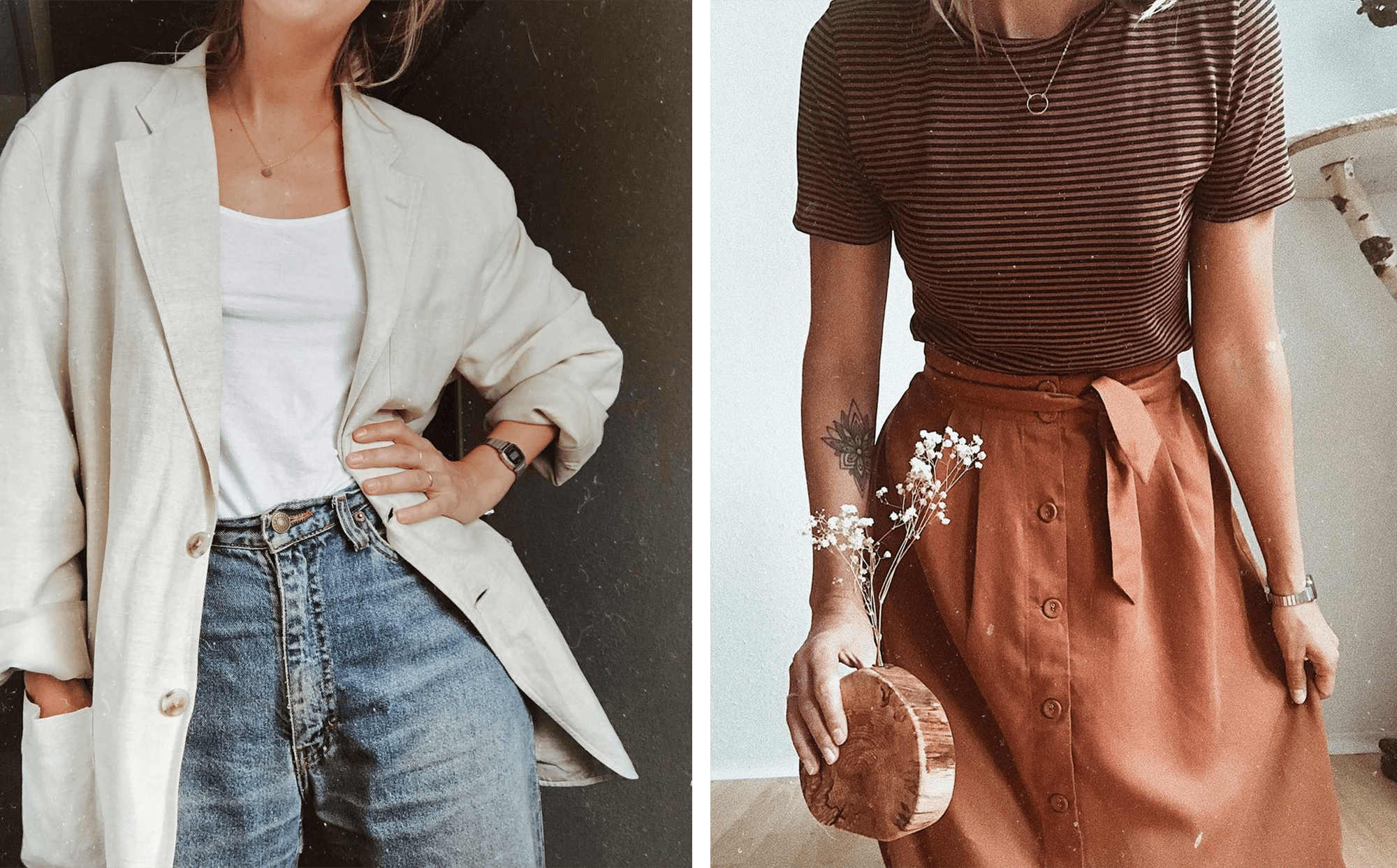 If you are looking for casual, effortless style done sustainably, then this is the influencer for you.  Based in Germany, Corinna's feed shares a way for "consuming more sensibly". Her feed is filled with vintage finds mixed with ethical brands, creating timeless and effortless style for everyday.  What we love about her is that she styles items we all have in our wardrobe and gives us ideas on how to make the most of them, so no need to throw anything out—just new ways to style what we already own!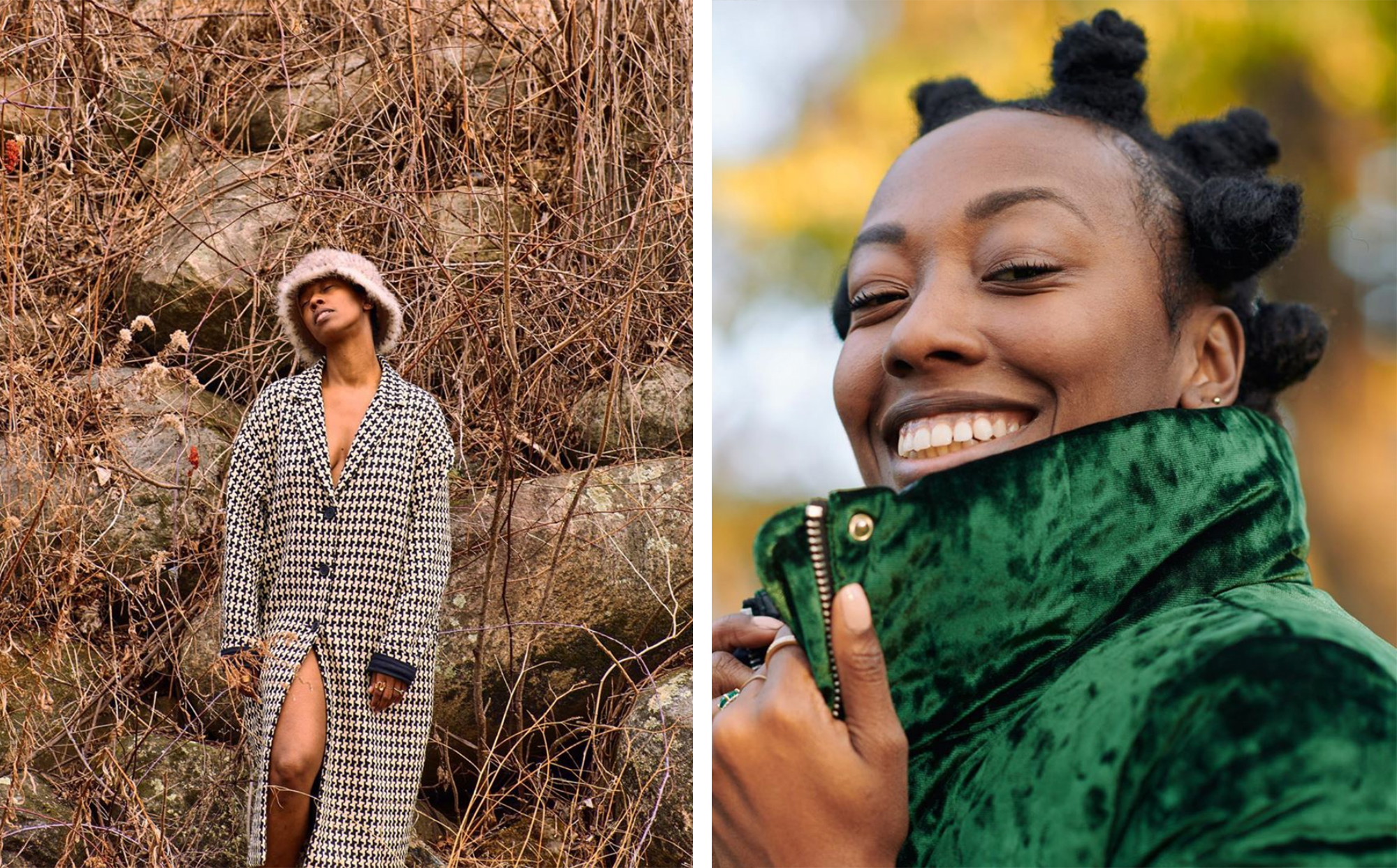 Dominique Drakeford is the founder of MelaninAss (for Melanin and Sustainable Style), a platform dedicated to bringing melanin to the forefront of sustainable fashion. For the past decade, Dominique has been invested in redefining the idea of sustainability, covering topics such as equity in sustainable fashion, sustainability literacy and anti-racism, as well as ways to live more sustainably in our daily lives. Her impact can be found in major media outlets, such as Elle, i-D Magazine and MindBodyGreen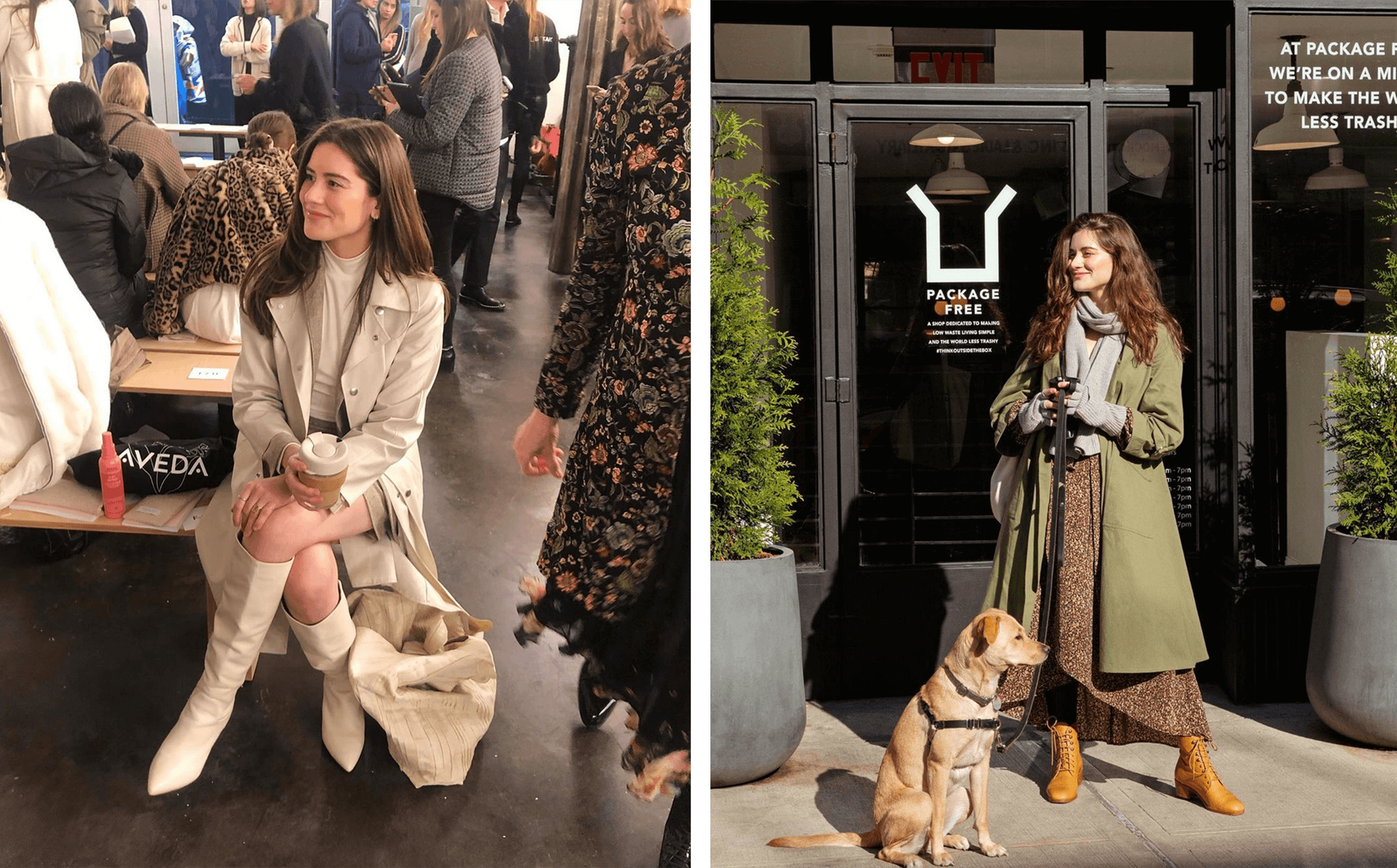 Lauren Singer defines wellness as "living in alignment with your values". Lauren is a zero waste blogger and documents her journey living a zero waste lifestyle in New York City, and gives great tips and advice on reducing waste and plastic in every aspect of your life—including fashion. Her fashion feed features vintage and sustainable brands that share her zero waste philosophy.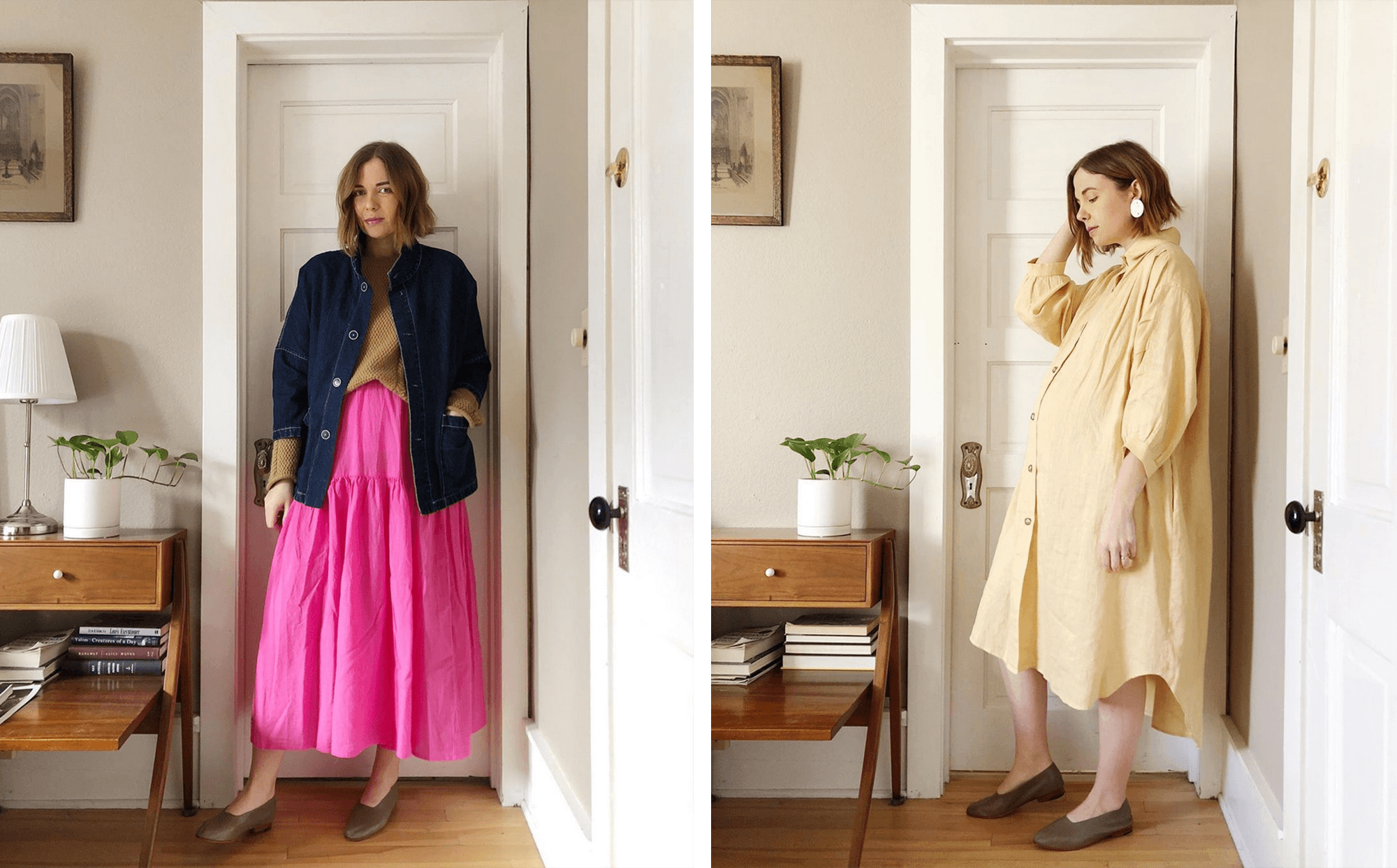 Want to start a curated closet, but not sure where to start? Brianna shares secondhand and slow fashion finds in simple, everyday outfits that you'd reach for again and again. Brianna logs her outfits on Insta and shares conscious product reviews to help you on your sustainable journey, making it a little easier to navigate. Also, Brianna is currently an expecting mum… so she's one worth following if you are looking for ways to practically and sustainably dress for your new glow and bump.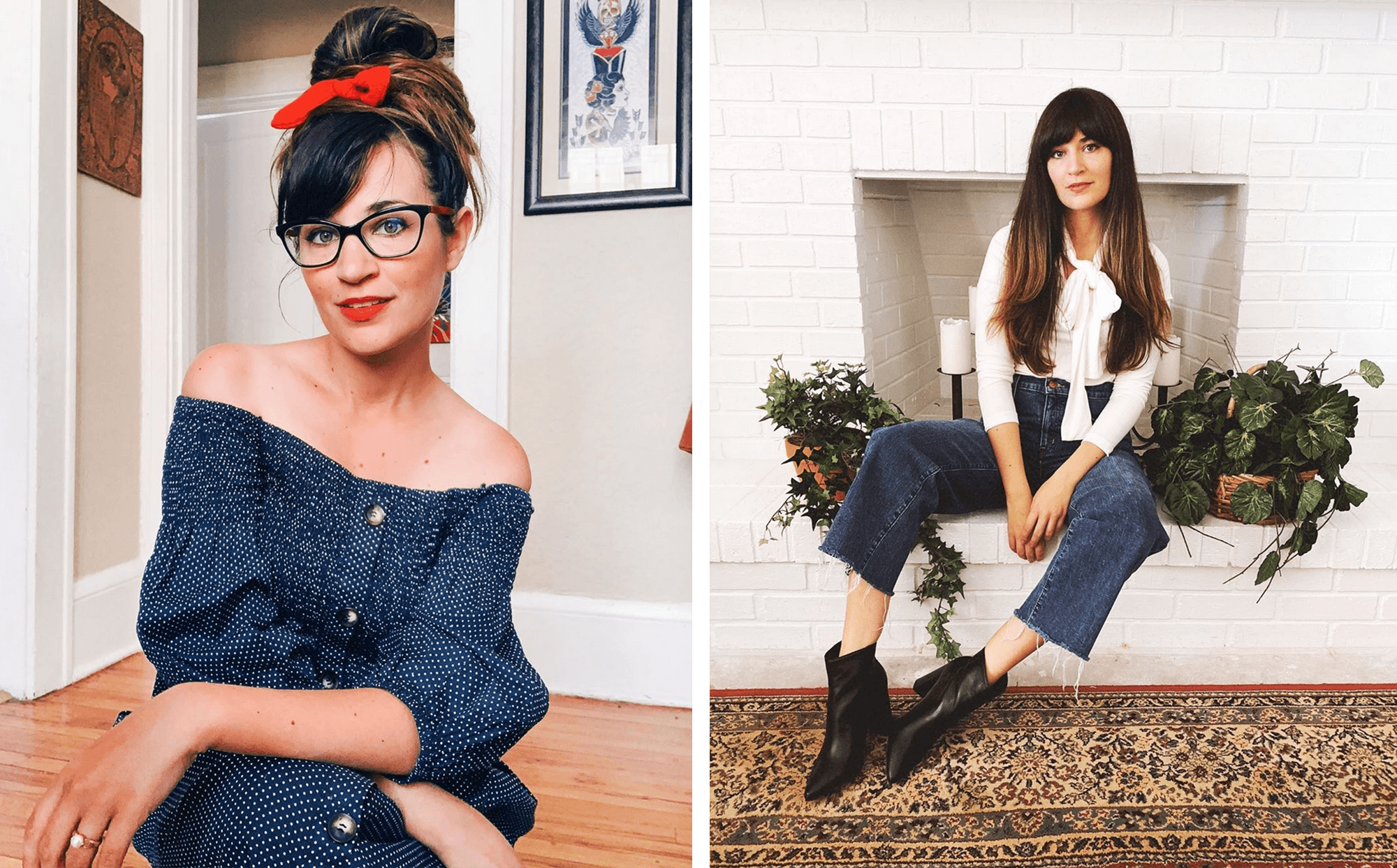 Natalie created her blog as an outlet to talk about something she's very passionate about—sustainable fashion. Natalie has an extensive background in the fashion industry, and she highlights sustainable brands that are ethically and mindfully made from all over the world. Also, her approachable discussions on sustainable fashion will keep you informed and inspired.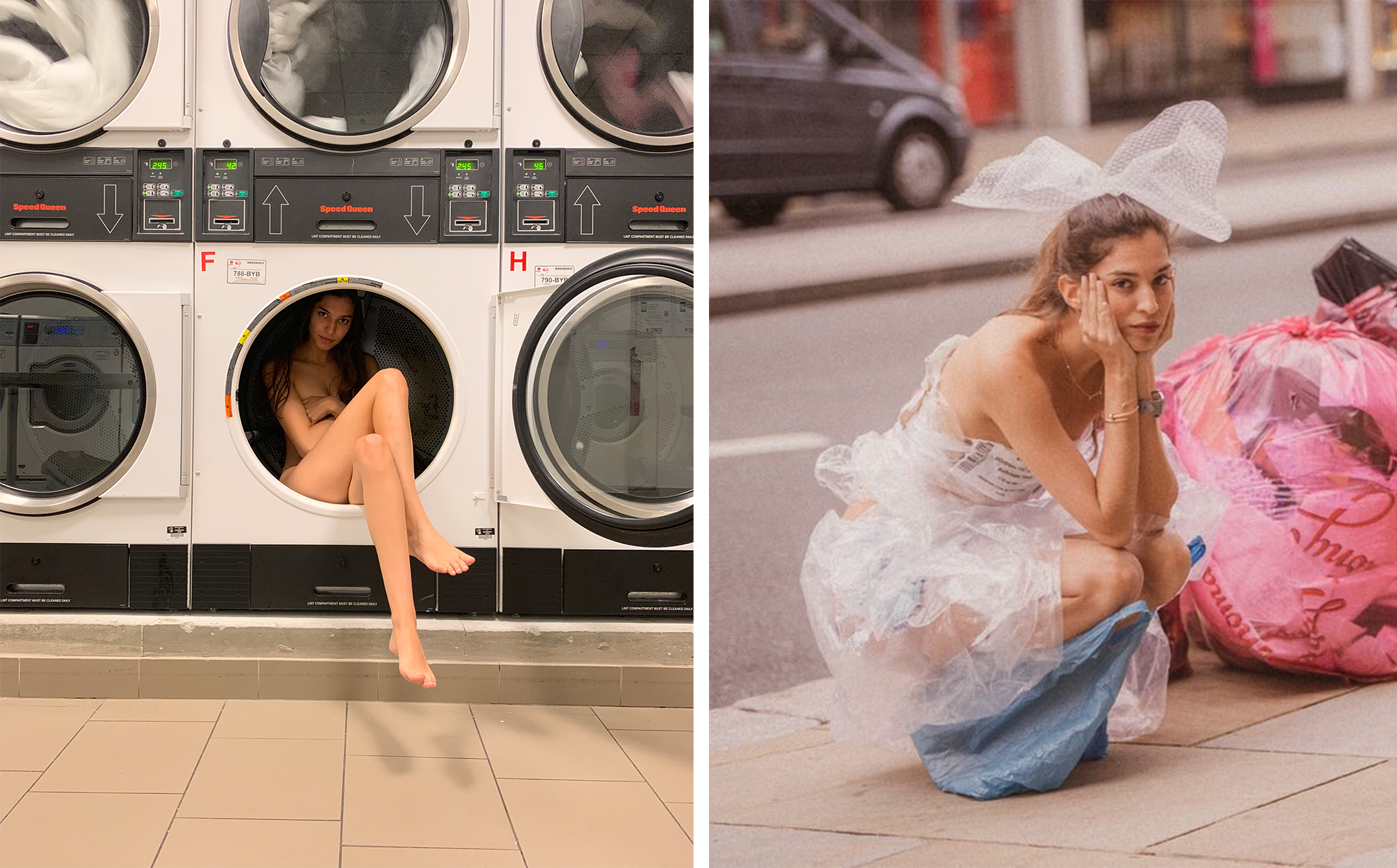 New York based Marina is nothing short of fashion royalty, and is using her influence for good: as a fashion activist. After her #OneDressToImpress project, in which she wore the same red suit every day for two months to bring awareness to fashion consumerism and its negative impact on the environment, she then started with #CarryOnSummer, in which she travelled through Europe with only one carry-one. Whoever said that it was bad to be an "outfit repeater"?! In 2020, we all need to be one.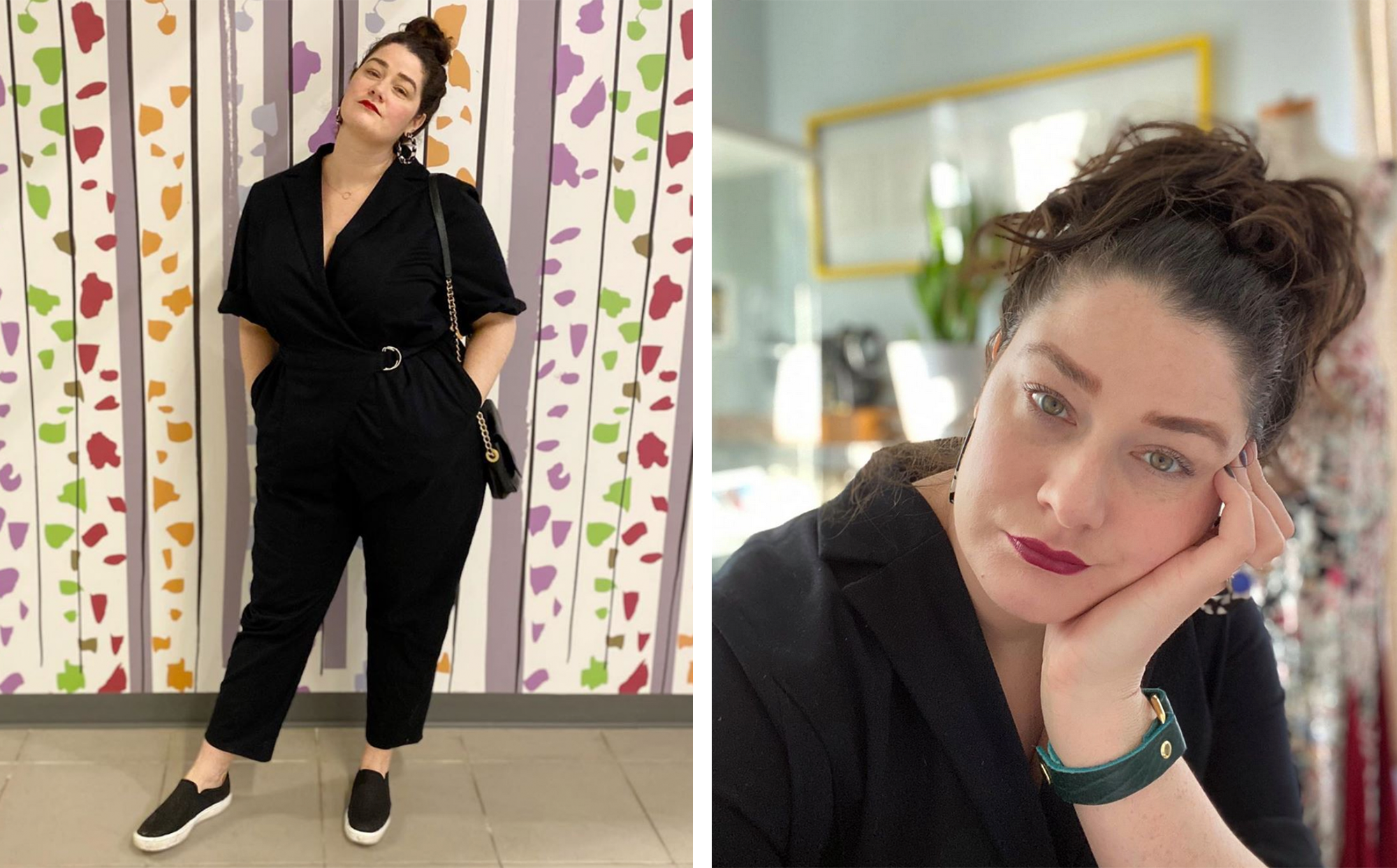 Mary-Alice is an entrepreneur, small business owner, and content creator, who has turned her passion for helping women build more ethical and sustainable wardrobes into an online and global business. If you're looking for business tips and tricks, as well as ethical and sustainable fashion inspo, then have a look at Mary-Alice's modern and vibrant feed. Her inclusive brand, Alice Alexander, is currently being reviewed by our rating team!
About the writer: Hang Osment-Le is the founder/designer of All The Wild Roses – A Certified B Corporation®. The brand's signature vintage-inspired designs are sustainably-made using upcycled fabrics, and it works to empower makers from developing countries. In partnership with Grameen Australia and Opportunity International, its fashion social business model shares the collective vision to build a world of three zeros: zero poverty, zero unemployment, and zero emissions. To find out more, visit All the Wild Roses' website.