This is a sponsored article about a brand that was independently assessed by our rigorous ratings system. We're proud to only collaborate with "Good" and "Great" rated brands. Learn more.
As we head into warmer weather in the northern hemisphere, dressing for transitional temperatures while still looking stylish is the trick. These curated spring and summer looks by "Great" brand Mila.Vert may be just the way to do it, all while reducing your impact on people, the planet, and animals.
Timeless silhouettes to enrich any wardrobe
"Great" brand Mila.Vert has been creating high-quality, timeless womenswear since 2015. Its range is made in neutral tones from lower-impact fabrics like 100% Europe-grown linen, organic cotton, and now, ECOVERO™. Perfect for mixing and matching and fitting effortlessly into any wardrobe, Mila.Vert's pieces are the building blocks of more sustainable style, year-round.
In our new SS23 collection, timeless silhouettes meet low-maintenance materials for truly lovable pieces. The new collection joins new designs of our bestselling organic cotton knitwear and reimagined classics in more sustainable fabrics to enrich any wardrobe.
Mila.Vert's latest SS23 collection highlights those transition pieces perfect for spring and summer weather, like easy maxi dresses, striking white denim, and tops great for layering. So whether you're building a seasonal capsule wardrobe or just need some new pieces to complement what you already own, our editors have highlighted our top warmer weather looks by the Slovenian brand below.
Warm weather outfit ideas from Mila.Vert's SS23 collection
Tailored blazer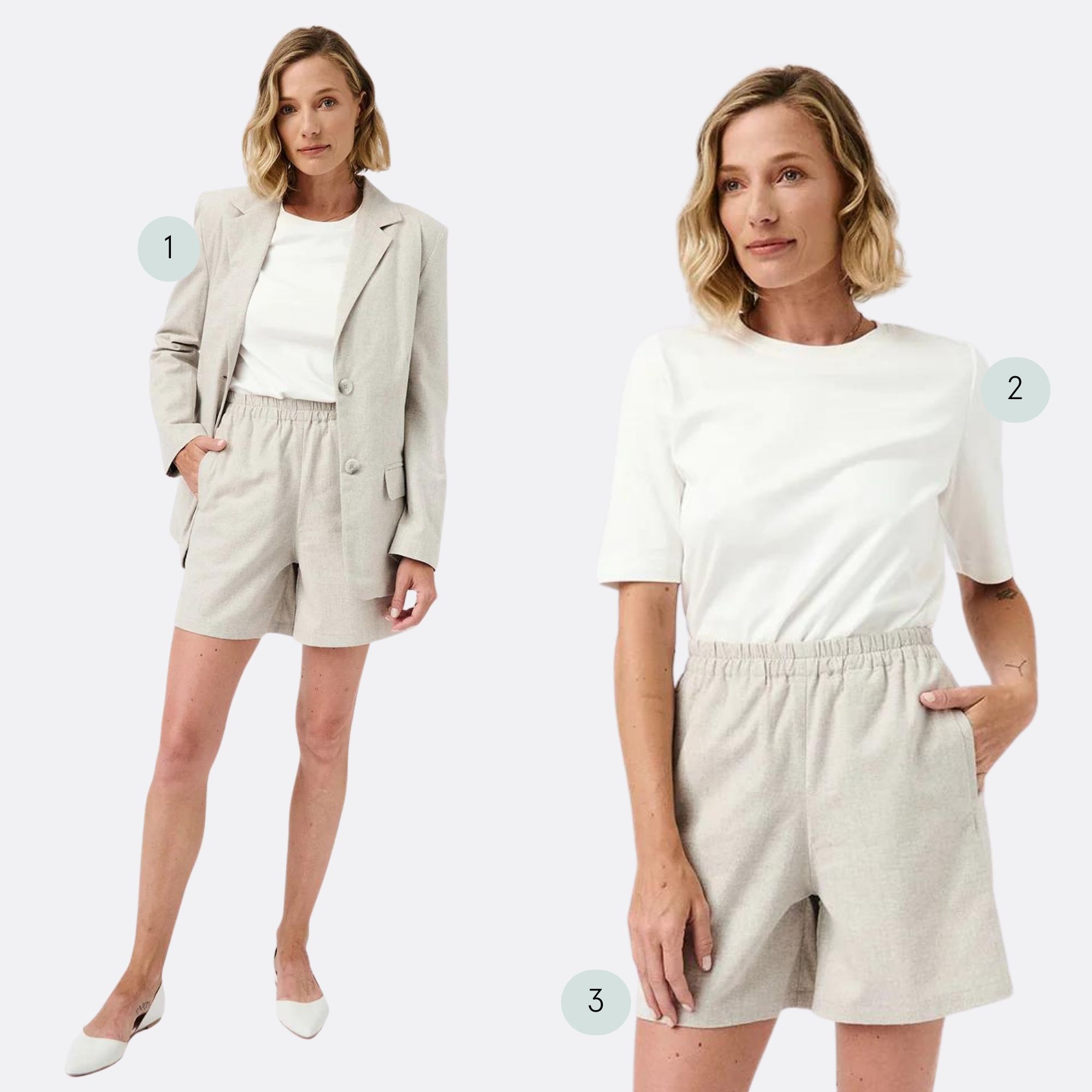 1. Tailored Organic Cotton Blazer 2. Short-Sleeved Top 3. Inseam Pocket Shorts
Mila.Vert's new tailored organic cotton blazer features a classic structured silhouette, and the versatility and timeless fit make it the perfect workplace companion. Pair it with the matching shorts and a basic tee to complete the smart casual look.
Double denim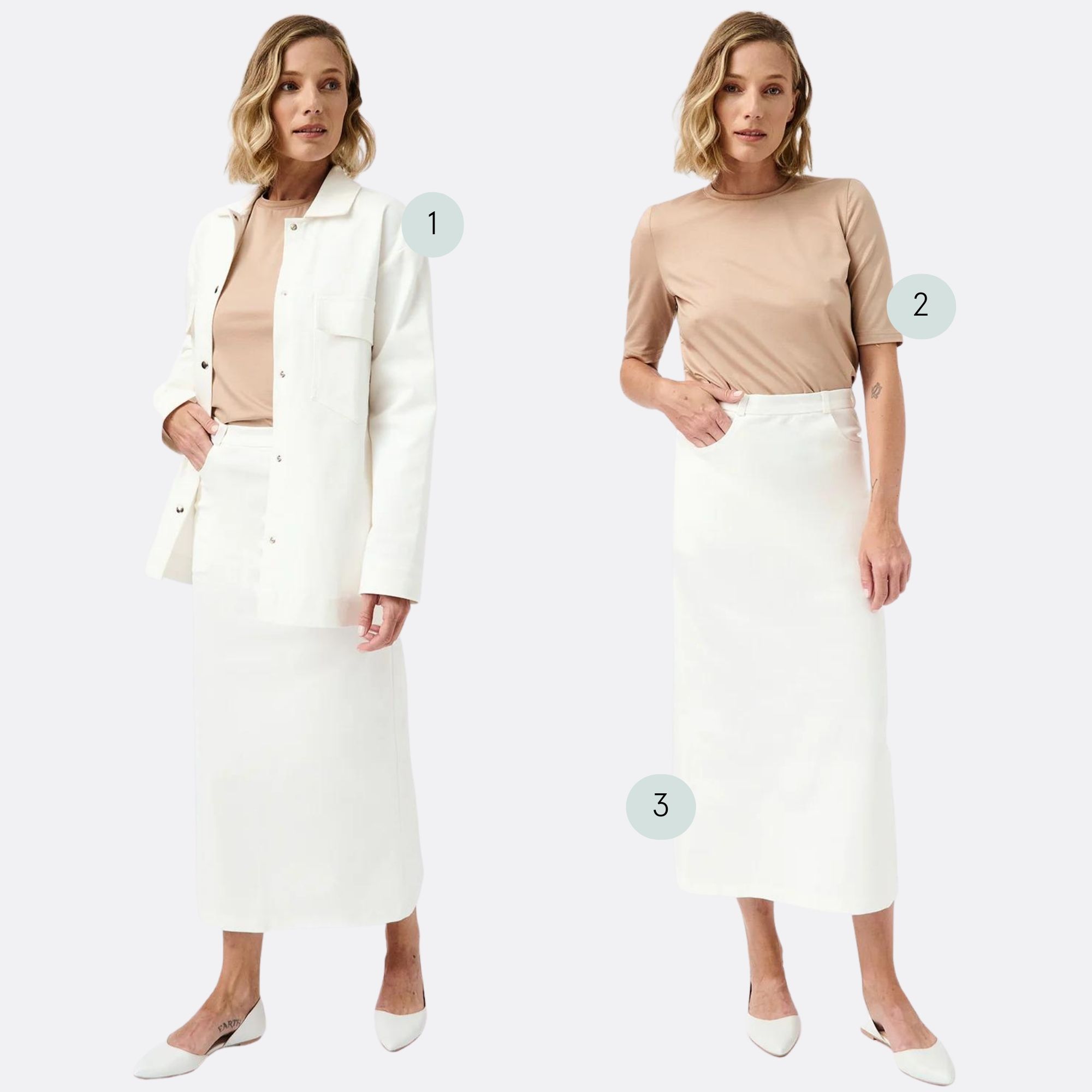 1. Denim Pocket Detail Jacket 2. Tencel Short-Sleeved Top 3. Maxi Denim Skirt
Maximalist skirts and denim are a popular look this season, and the denim jacket and maxi skirt for Mila.Vert's SS23 tick all the boxes for a timeless trend in your closet. Made from sturdy organic cotton and easy to dress up or down, you'll be reaching for these staple pieces again and again.
Midi dresses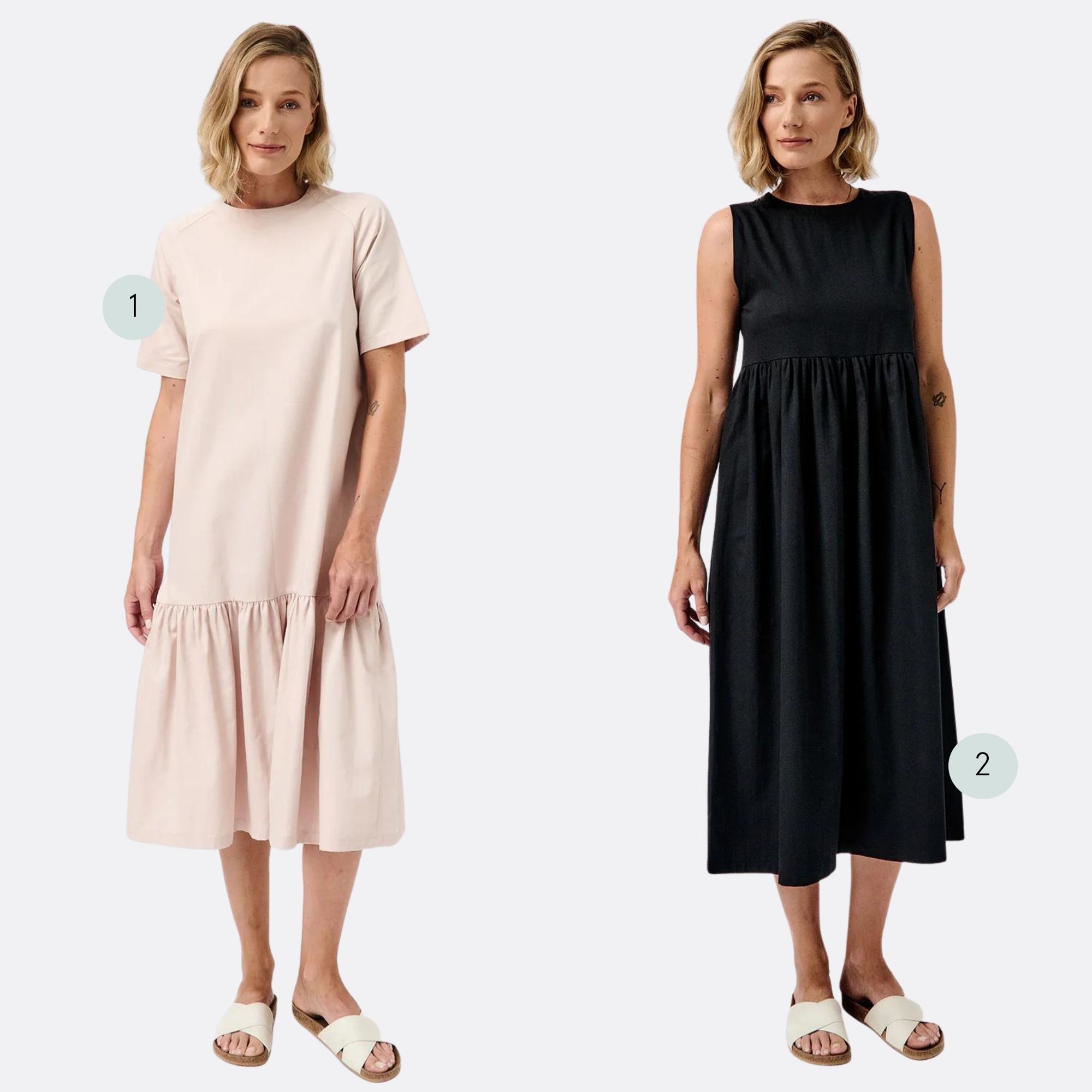 1. Dropped Waist Frilled Dress 2. Frilled Sleeveless Midi Dress
A midi dress is the perfect transition piece into warmer weather—easy to throw on by itself for hot days or to layer under a cardigan or light coat on cooler days. These two are made from breathable organic cotton, and their playful shapes are flattering and fun.
Linen layers
1. Linen Pocket Shirt 2. Linen Long Shirt Dress
Linen is the hero fabric for hot weather wardrobes thanks to its natural ability to regulate your temperature. The shirt and dress in the new collection are perfect staples that are breathable, comfortable to wear, and easy to style.
Herringbone details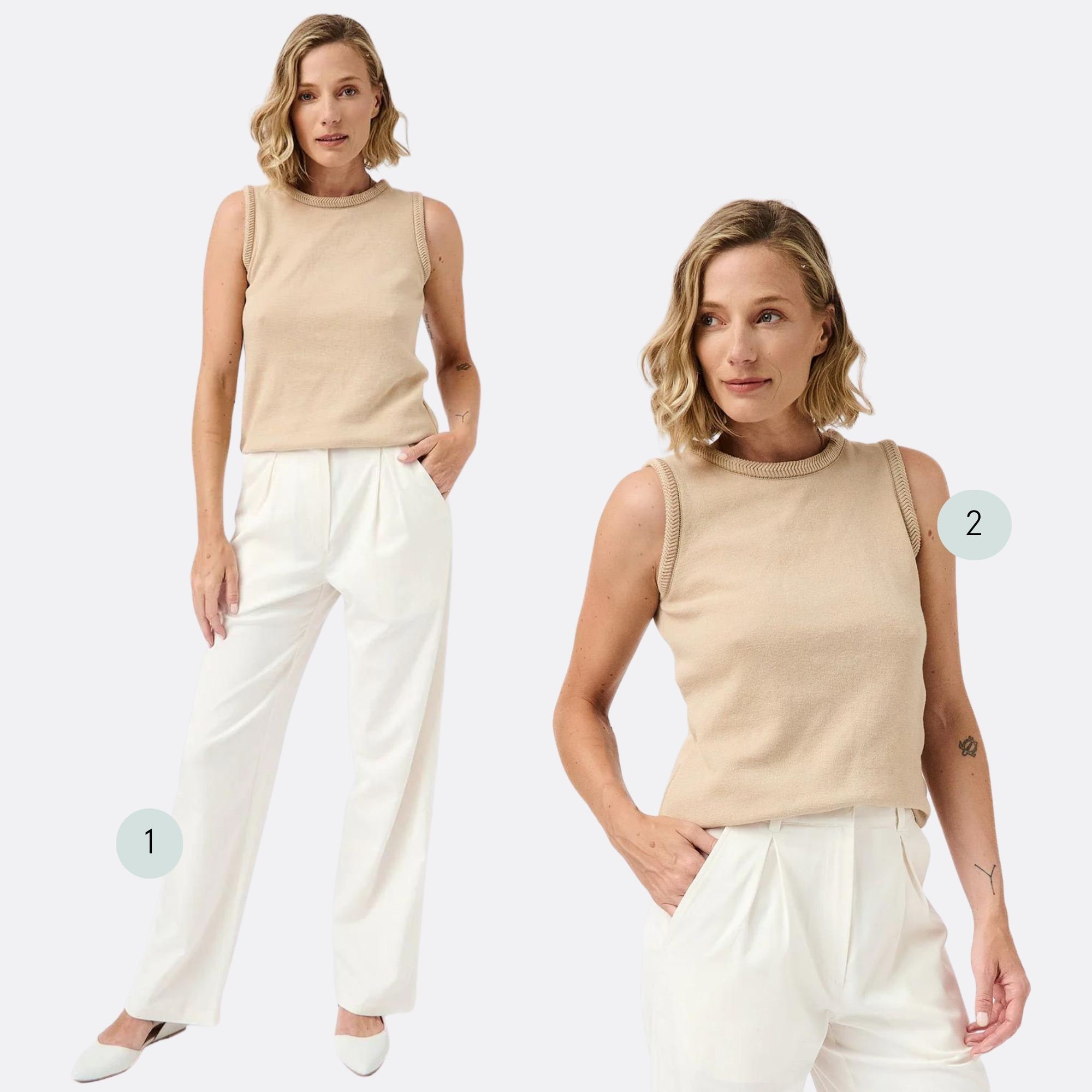 1. High-Waisted Pleat Trousers 2. Knitted Herringbone Detail Sleeveless Top
A feature of the new collection is the beautiful herringbone detail around the neck and sleeves of a few pieces, like this sleeveless top. All the tops pair perfectly with the smart pleat trousers, combining business with comfort in lower-impact fabric TENCEL™.