Sustainable fashion is booming and as a result more and more amazing eco-conscious brands are popping up. While we at Good On You help you find and support brands that match your style and your values, we also know researching sustainable brands individually takes time.
Luckily, there are some great sustainable fashion retailers and online stores that curate a selection of ethical and sustainable brands. Each boutique has its own vibe and selection of labels, and we guarantee you'll find your next online sustainable shopping destination below.
Here are some of our favourite online stores for sustainable and ethical clothing brands, as well as vintage and second hand treasures. And the best part is, all these retailers carry brands that have been rated "Good" or "Great" by the Good On You team.
For sustainable and ethical clothing brands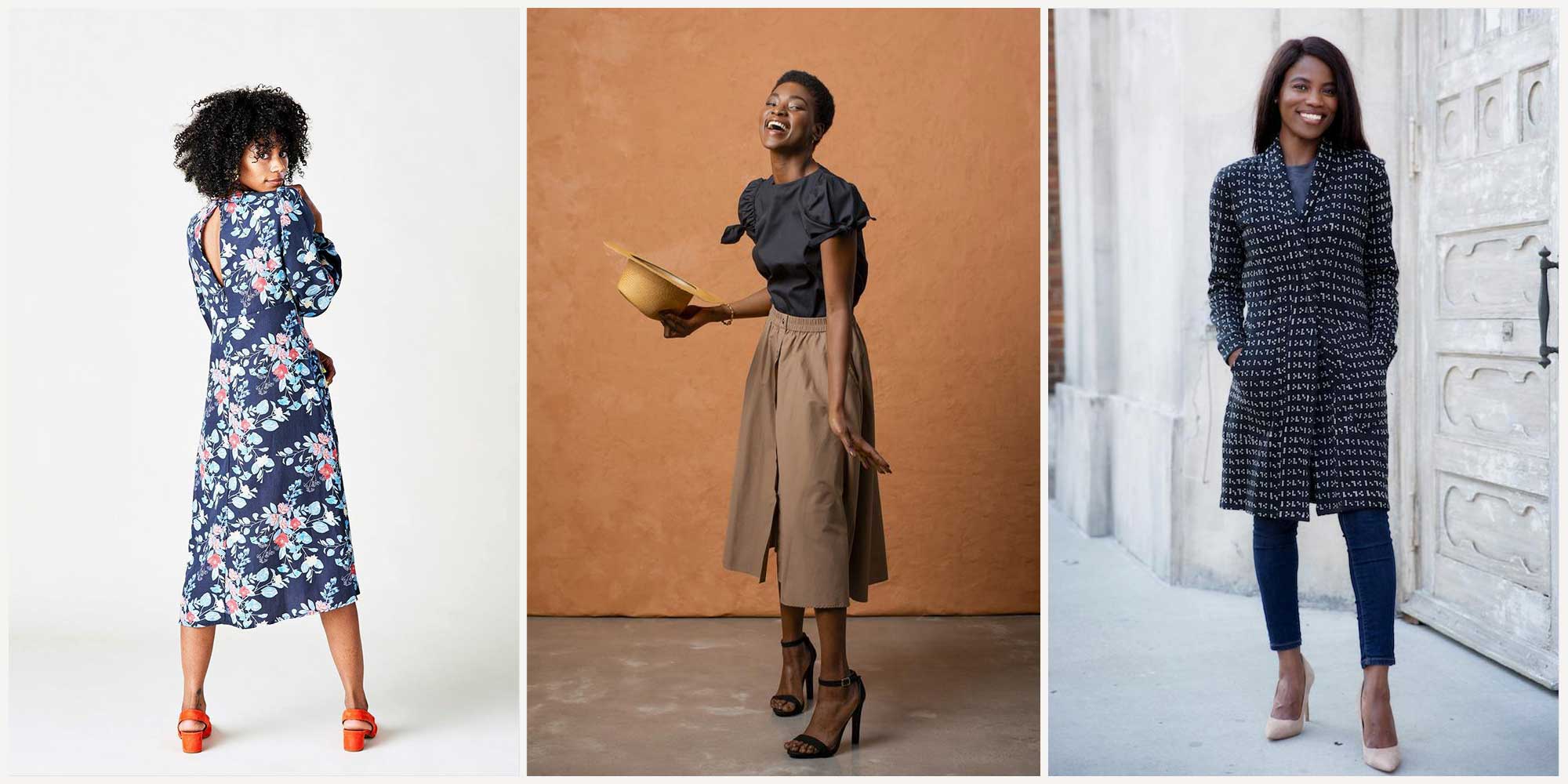 Made Trade makes it easy to invest in what you believe in with their consciously curated collection that is helpfully categorised into one or more Values: from Fair Trade to Vegan, People of Colour Owned to Sustainable, you can shop at ease knowing that the causes you care about are being supported as you vote with your dollar with every purchase.
Our favourite brands stocked by Made Trade include Passion Lilie, Left Edit, and GRAMMAR.
Shop ethical fashion brands @ Made Trade.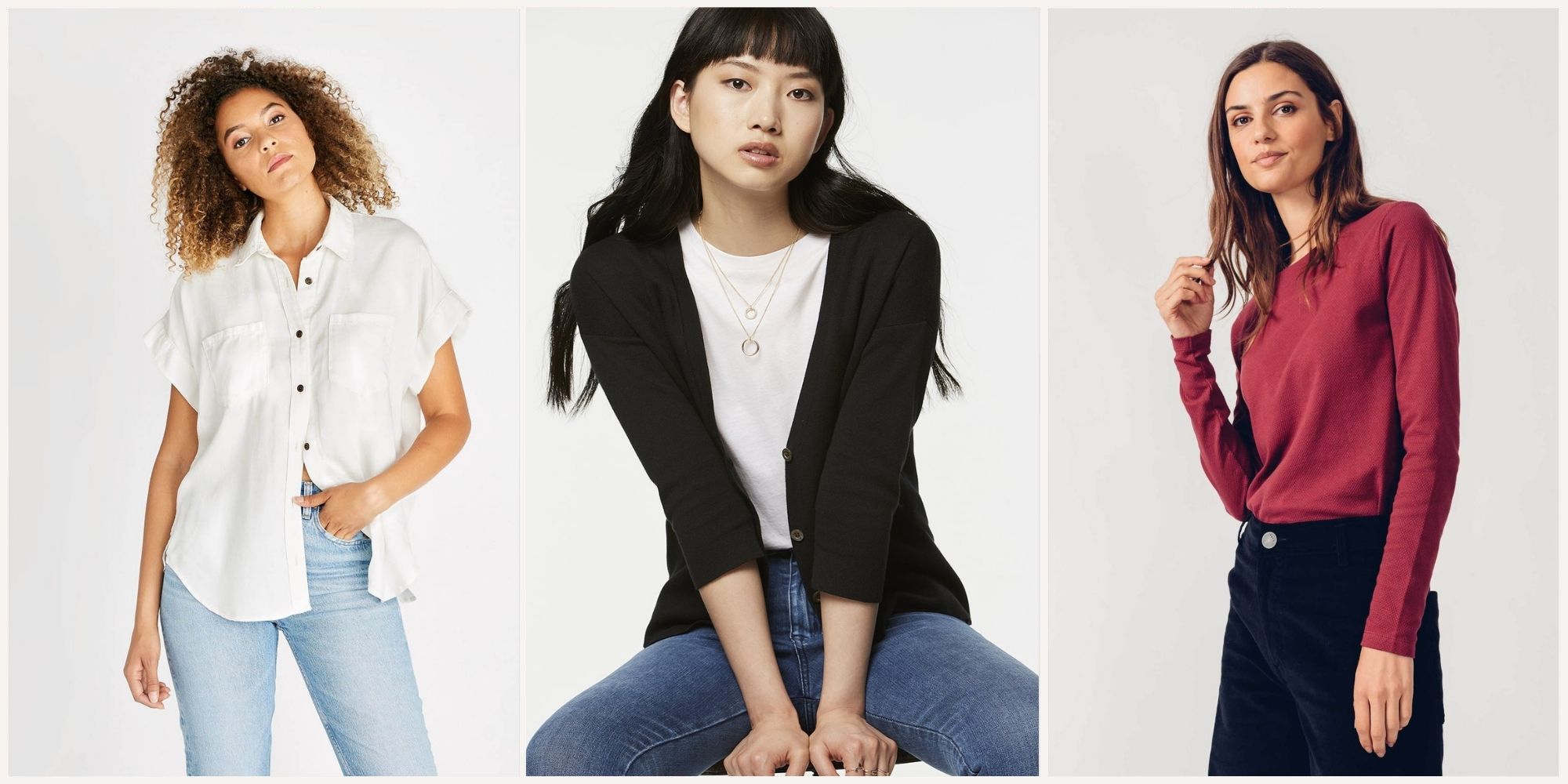 Veneka creates personalised capsule wardrobes featuring sustainable, ethical, and cruelty-free styles. Hand-curated by expert stylists, Veneka will help you discover the power in getting dressed and learn how capsule wardrobes can give us time, mental energy, and resources, instead of taking them away.
Some of our favourite "Good" and "Great" brands stocked by Veneka are: Amour Vert, Indigenous, SKFK, Etica, and Armedangels.
Shop capsule-ready eco brands @ Veneka.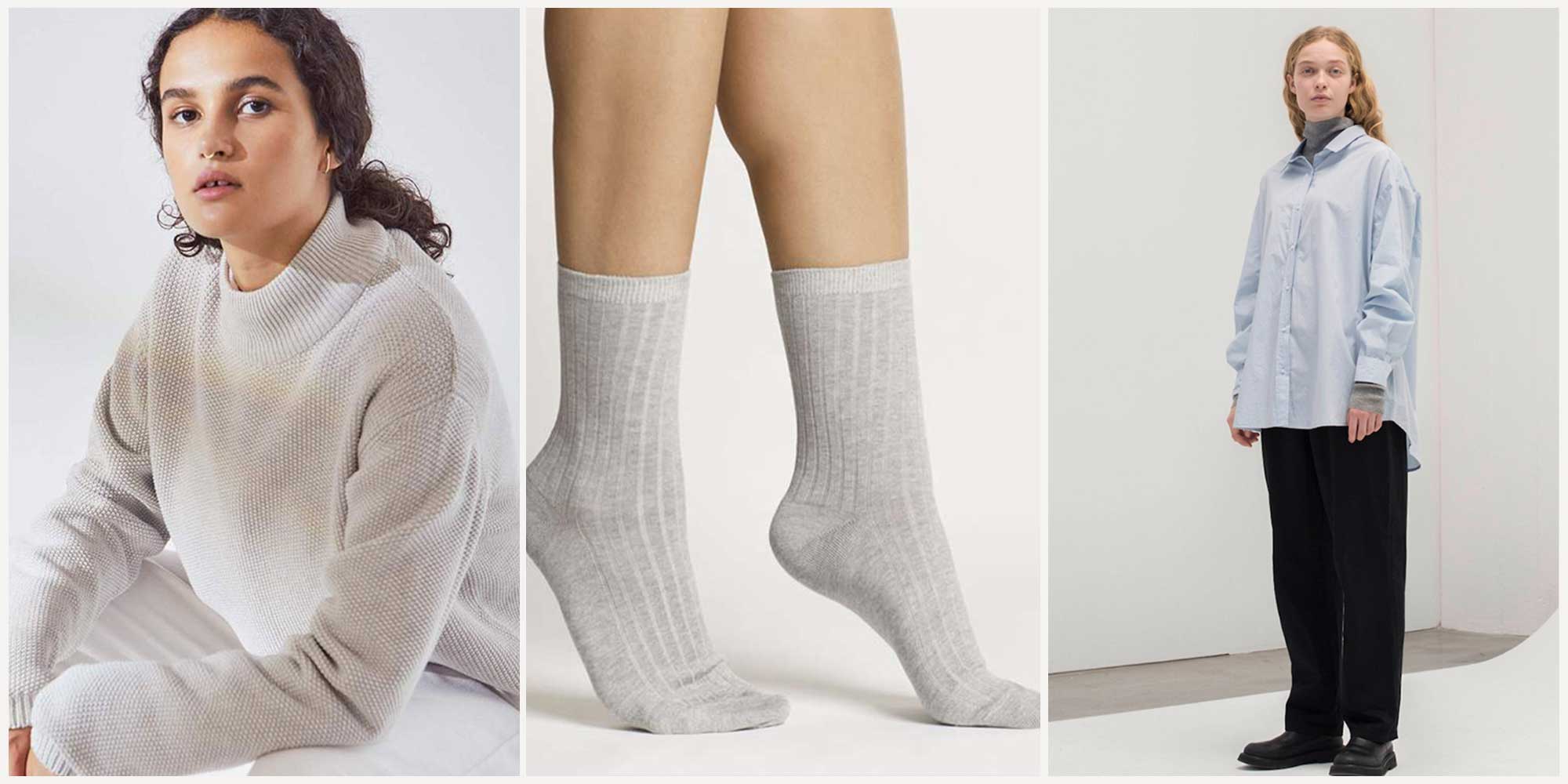 Rêve en Vert is more than a luxury retail platform for sustainable and ethical goods—it offers an invitation to engage in the creation of a better world, and to make choices that are in harmony with its natural balance.
We love them for their curated and contemporary selection of ethical and sustainable brands, including Aiayu, Woron, Kowtow, and Boyish Jeans.
Shop sustainably @ Rêve en Vert.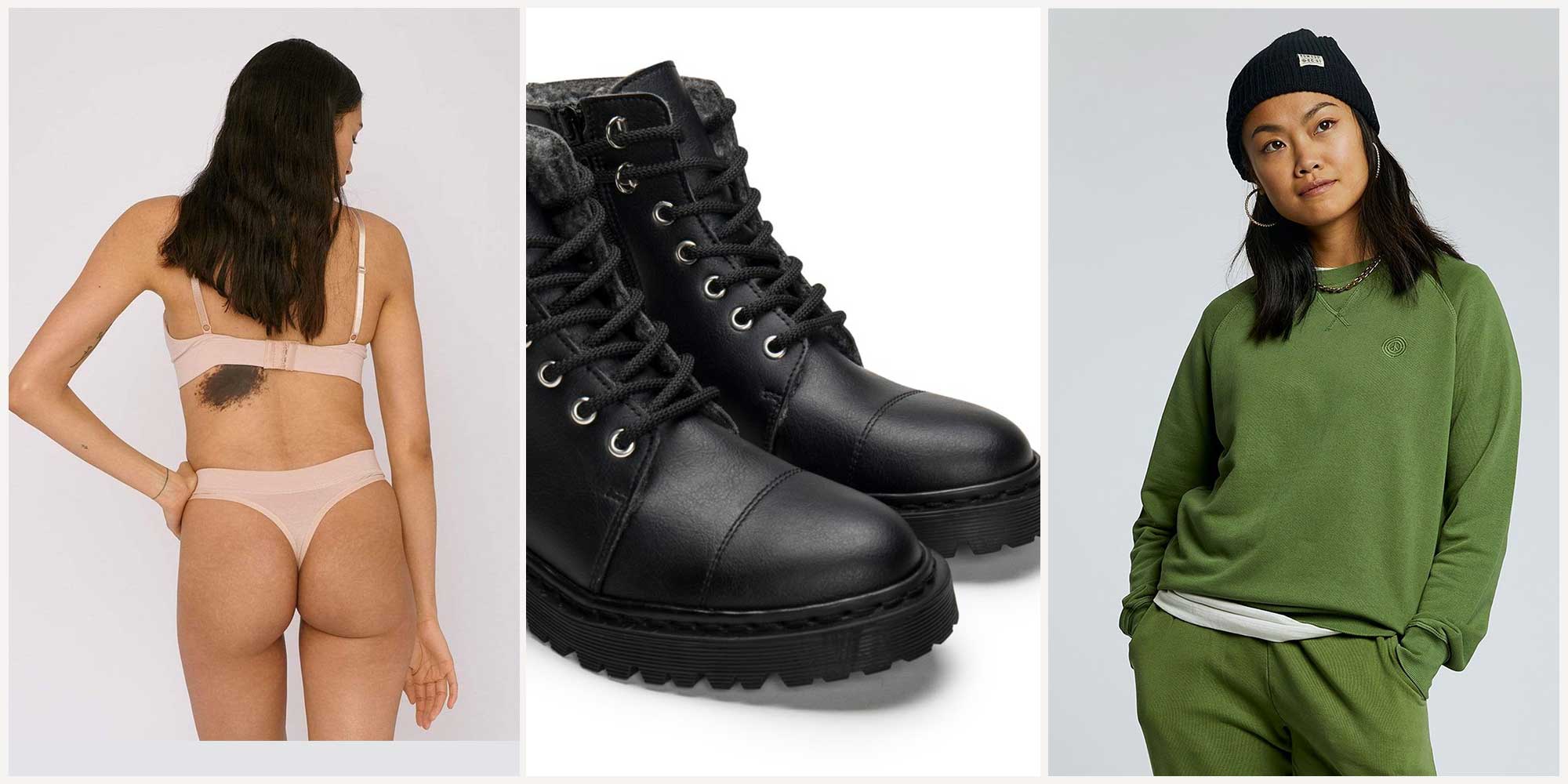 Staiy is a progressive marketplace with products spanning fashion, beauty, and accessories from all across Europe. It's an alliance of brands, artists, and people standing for the same values, each on a mission to accelerate the transition towards sustainable fashion.
As well as curating the best sustainable brands, Staiy is focussed on creating a unique experience for its users with the power of AI. We all have our own personal style and preferences, and with this technology Staiy is shaping its platform to deliver a custom-made visual experience that adapts the more you use it.
Our favourite brands stocked by Staiy include Komodo, Kuyichi, and YU STEPANEL.
Shop sustainable fashion @ Staiy.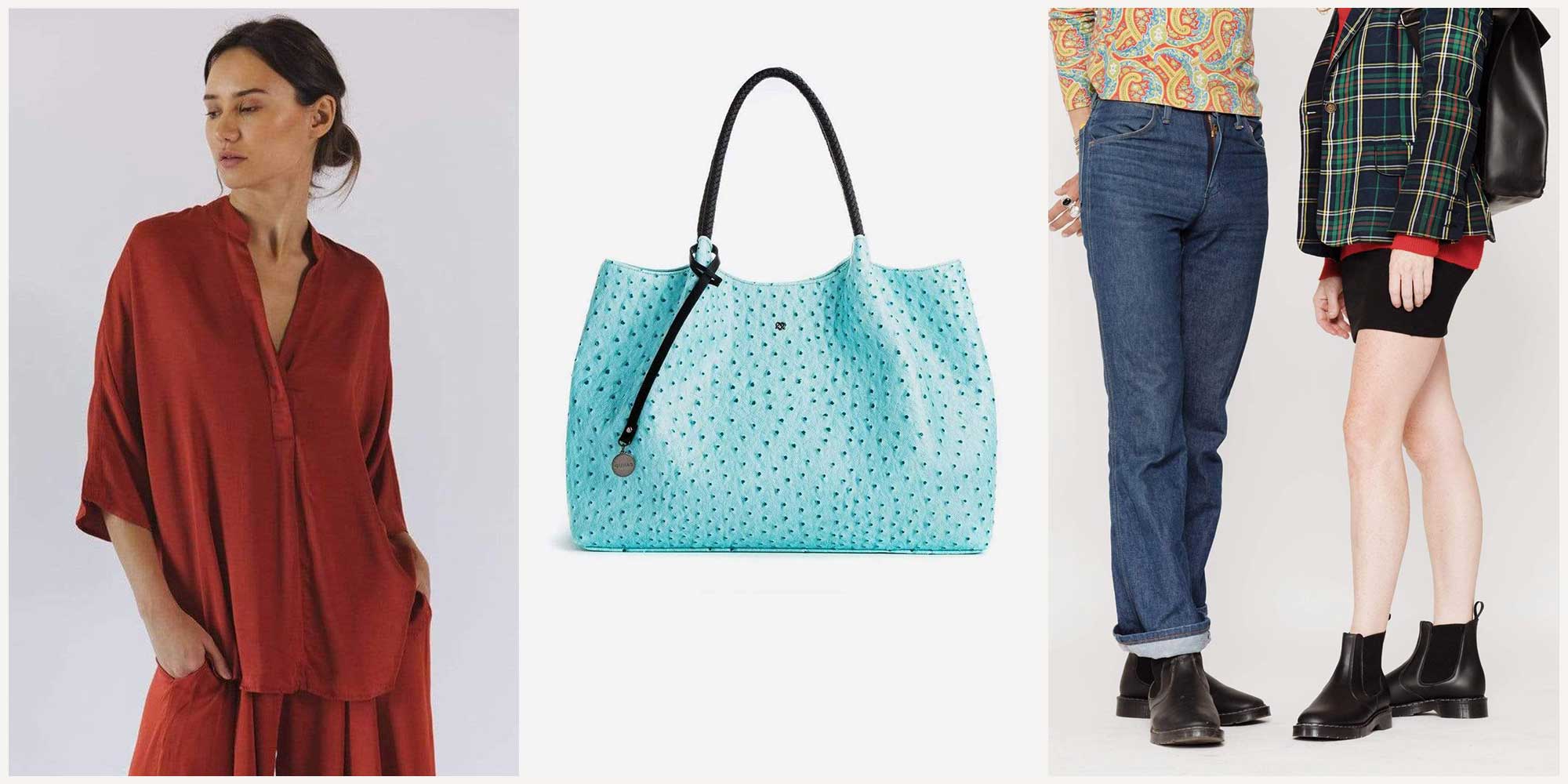 We know finding vegan and cruelty-free fashion brands can be a challenge: you can't really know for sure that there aren't any hidden animal ingredients with your run-of-the-mill opaque brand! That's where Immaculate Vegan comes in: your lifestyle platform and curated shop for living beautifully and ethically. Immaculate Vegan is the go-to destination for conscious consumers seeking a more ethical and planet-friendly way of living. The company is creating a new benchmark of beauty and style, driven by purpose, sustainability, and craftsmanship.
Next time you're on Immaculate Vegan we recommend you check out Good Guys, Neu Nomads, GUNAS, and L'Envers.
Shop vegan fashion @ Immaculate Vegan.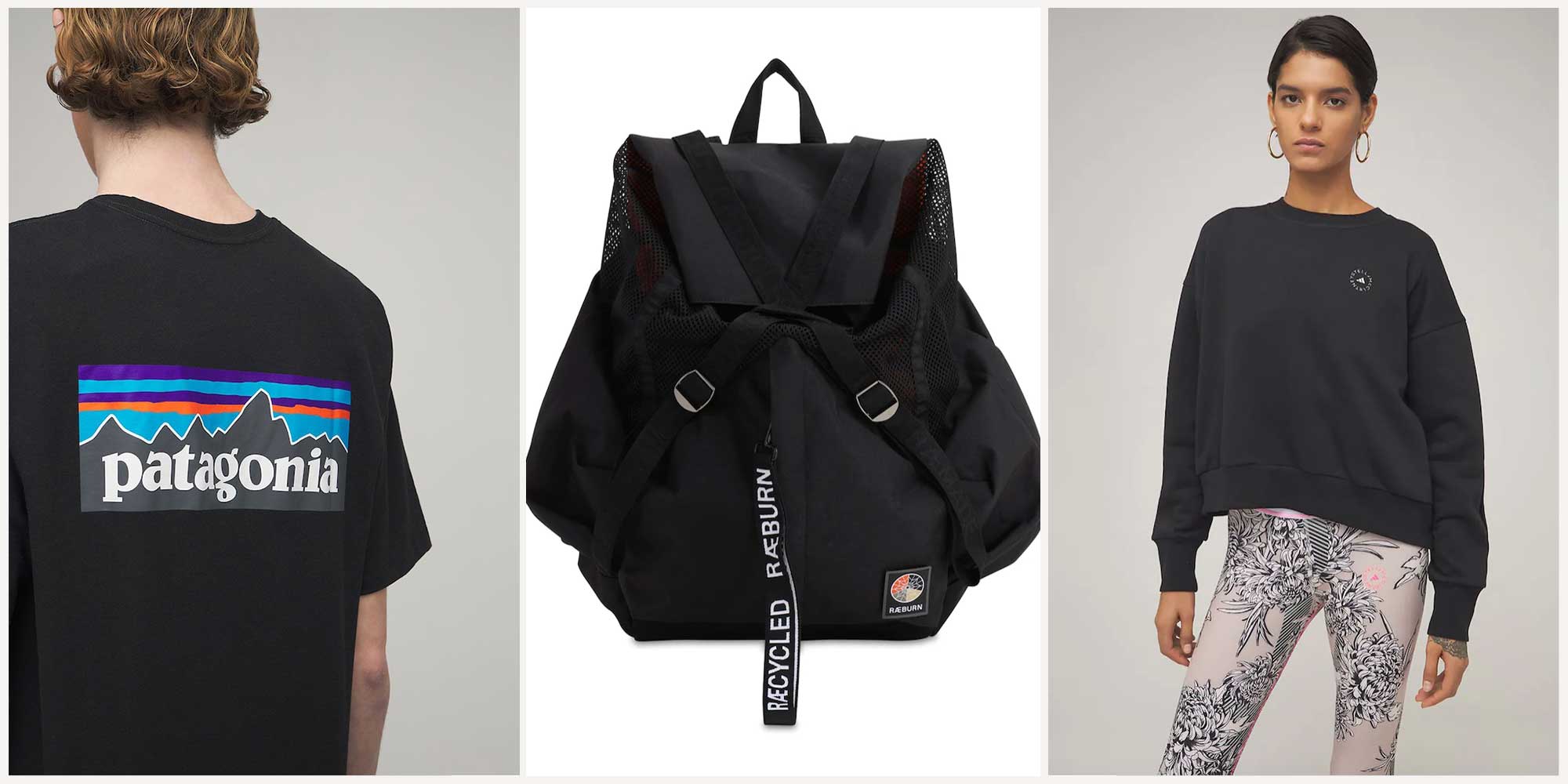 Luisa Via Roma started as a humble family-owned boutique in Florence in the early 1900s, but it has grown into an expansive luxury e-retailer well known in the fashion world. While the company has always cared about its customers and been involved in charity, in late 2019 it went a step further by creating its LVRSustainable section that is a must-see for any fashion lovers looking to inject some sustainability into their wardrobes!
You can find so many 'Good' and 'Great' rated brands on Luisa Via Roma, including Patagonia, RAEBURN, and Adidas by Stella McCartney.
Shop sustainable fashion brands @ LVRSustainable.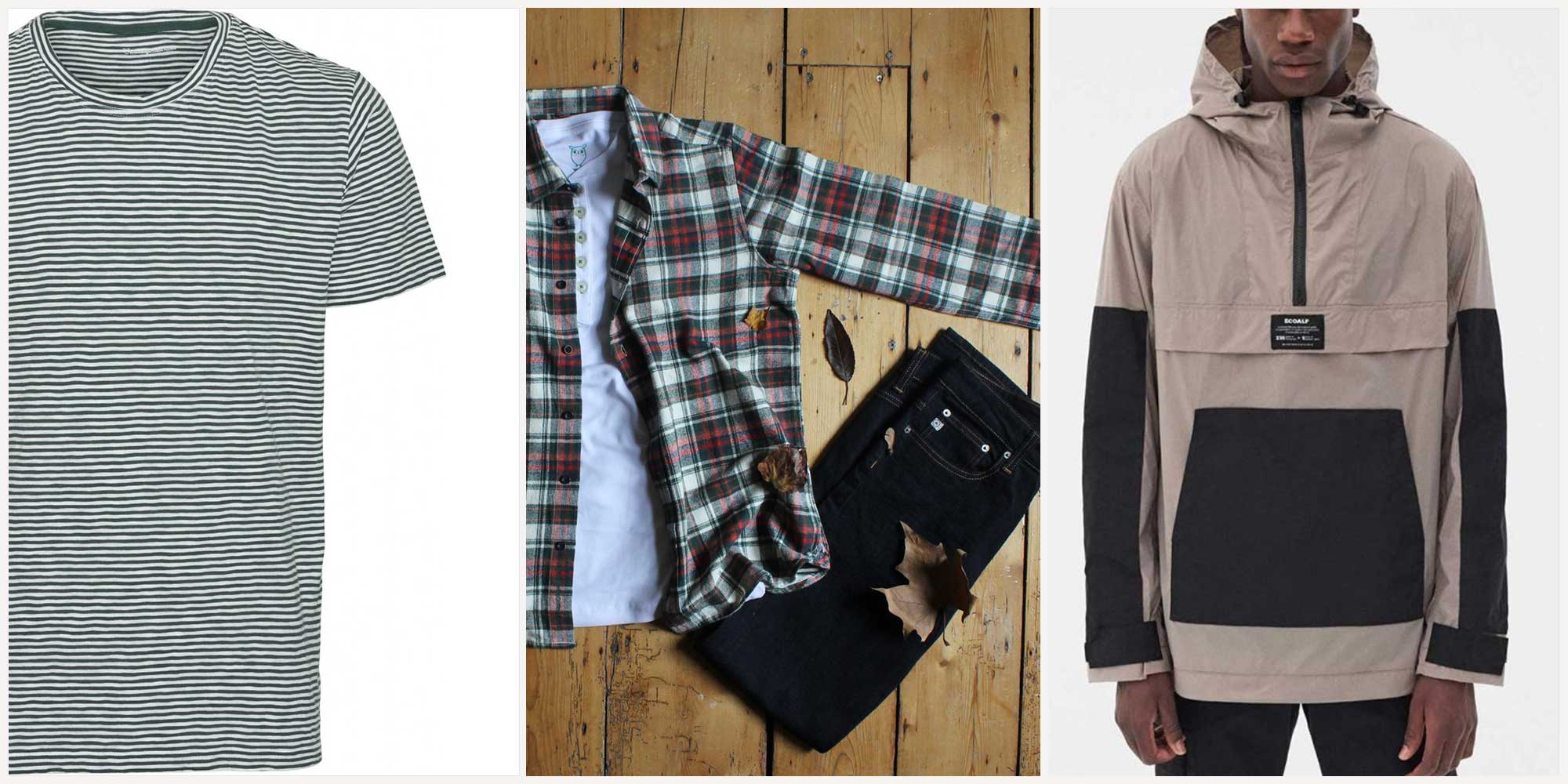 Brothers We Stand was set up in solidarity with the men and women who make our clothes. Its vision is to support people to build a wardrobe of stylish and sustainably made menswear.
The retailer carries out rigorous research and every product in its collection meets the following three standards: ethical production, designed to please, and created to last.
If you're on the lookout for ethical and sustainable menswear, Brothers We Stand is THE place to go. We recommend you check out Ecoalf, KnowledgeCotton Apparel, or even Brothers We Stand's own clothing line.
Shop ethical menswear @ Brothers We Stand.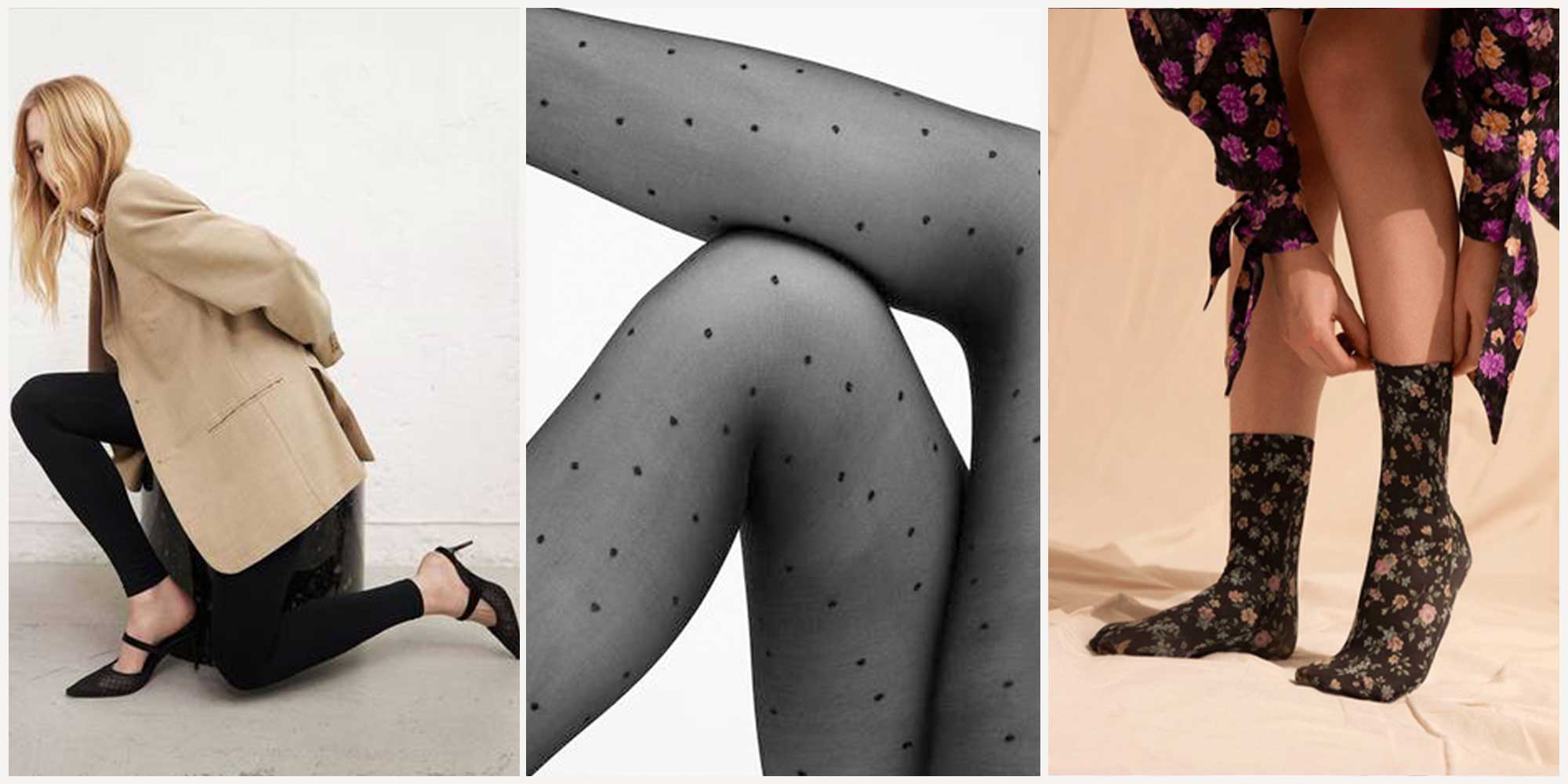 Immerse yourself into Urbankissed's carefully curated destination to discover the art of slow living and shop from a selection of the best conscious fashion favourites and innovative upcoming brands. Featuring a large range of affordable, timeless neutrals for a classic capsule wardrobe and laid-back looks, to styles exuding vibrant colours at your fingertips, this carefully curated store has it all.
Plus, it stocks one of our favourite brands: Swedish Stockings!
Shop Swedish Stockings @ Urbankissed.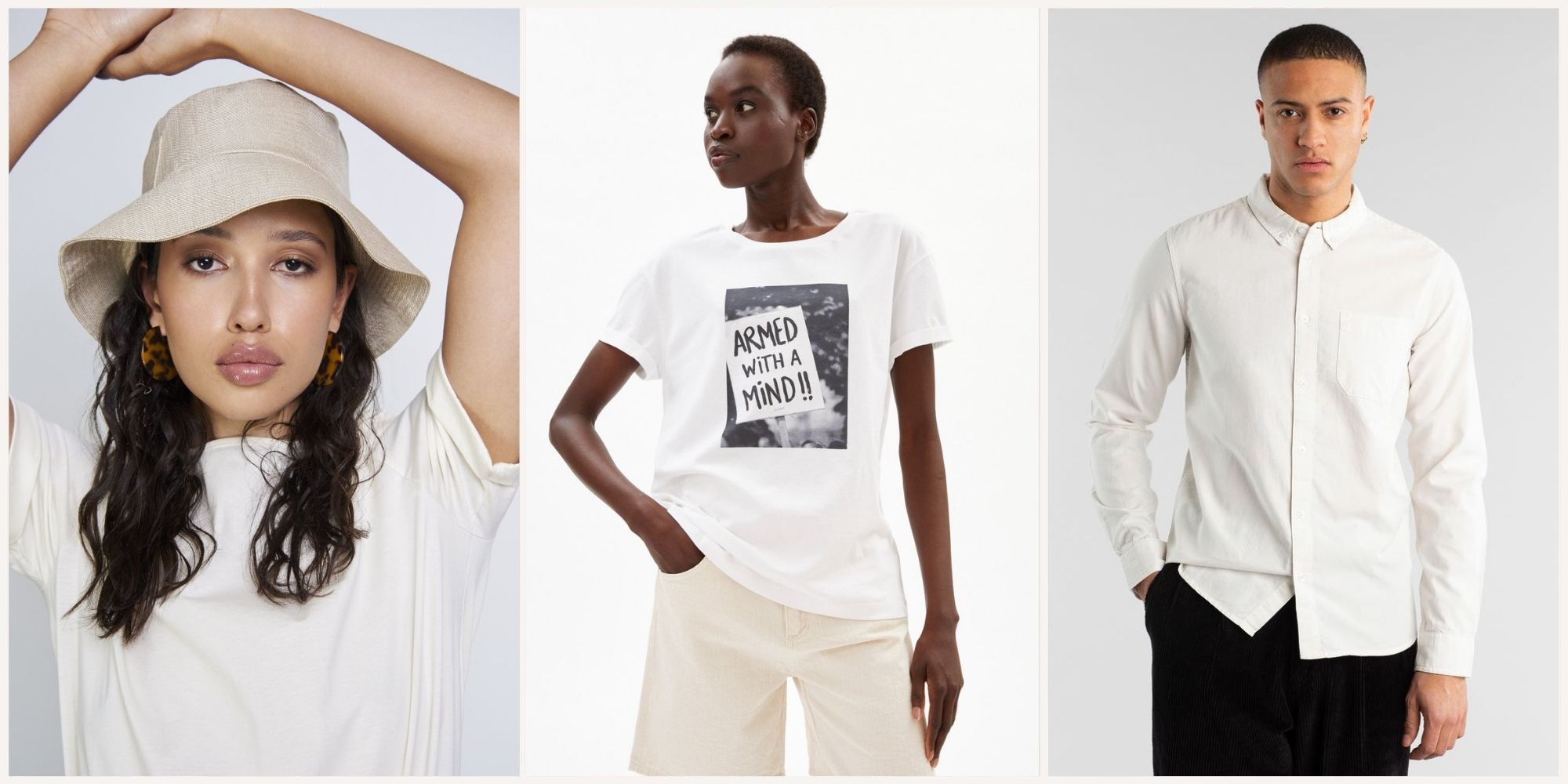 Earthkind is a multi-brand platform offering a one-stop destination for sustainable and ethically made clothing and accessories. "We exist to introduce, support, and celebrate ethical labels, creators, and designers who share the same vision and are paving the way for the slow fashion movement."
Our top favourite brands stocked by Earthkind are Dedicated, Armedangels, and Whimsy + Row.
Shop ethical labels @ Earthkind.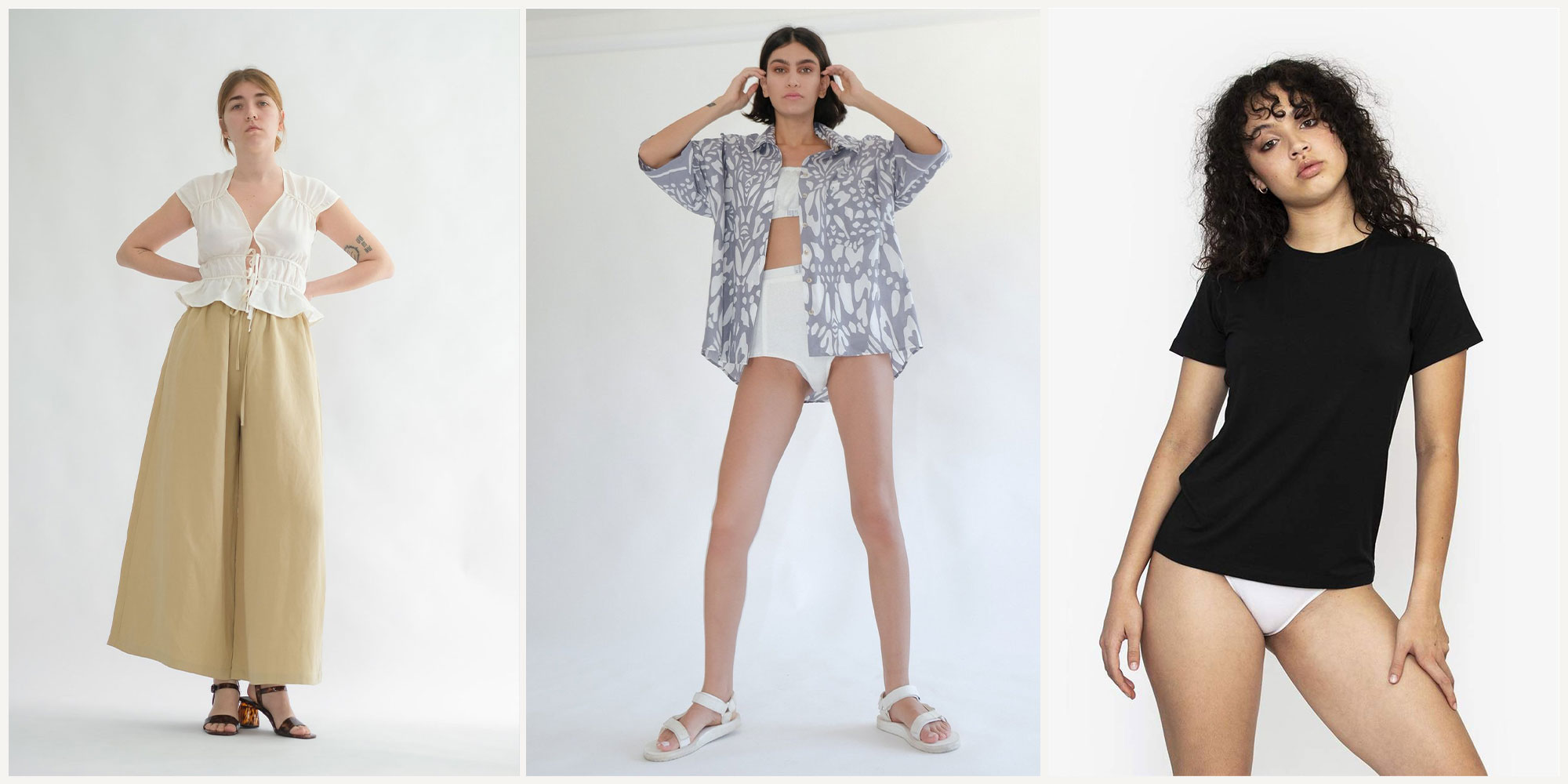 SlowCo is the slowest place for fashion on the planet. The brand's intention is to provide a clear sustainability framework that we adhere to at every step to cut down excess guesswork for you. SlowCo stocks some of our favourite brands, like NICO, OhSevenDays, Bower and Rozenbroek.
Shop sustainable fashion @ SlowCo.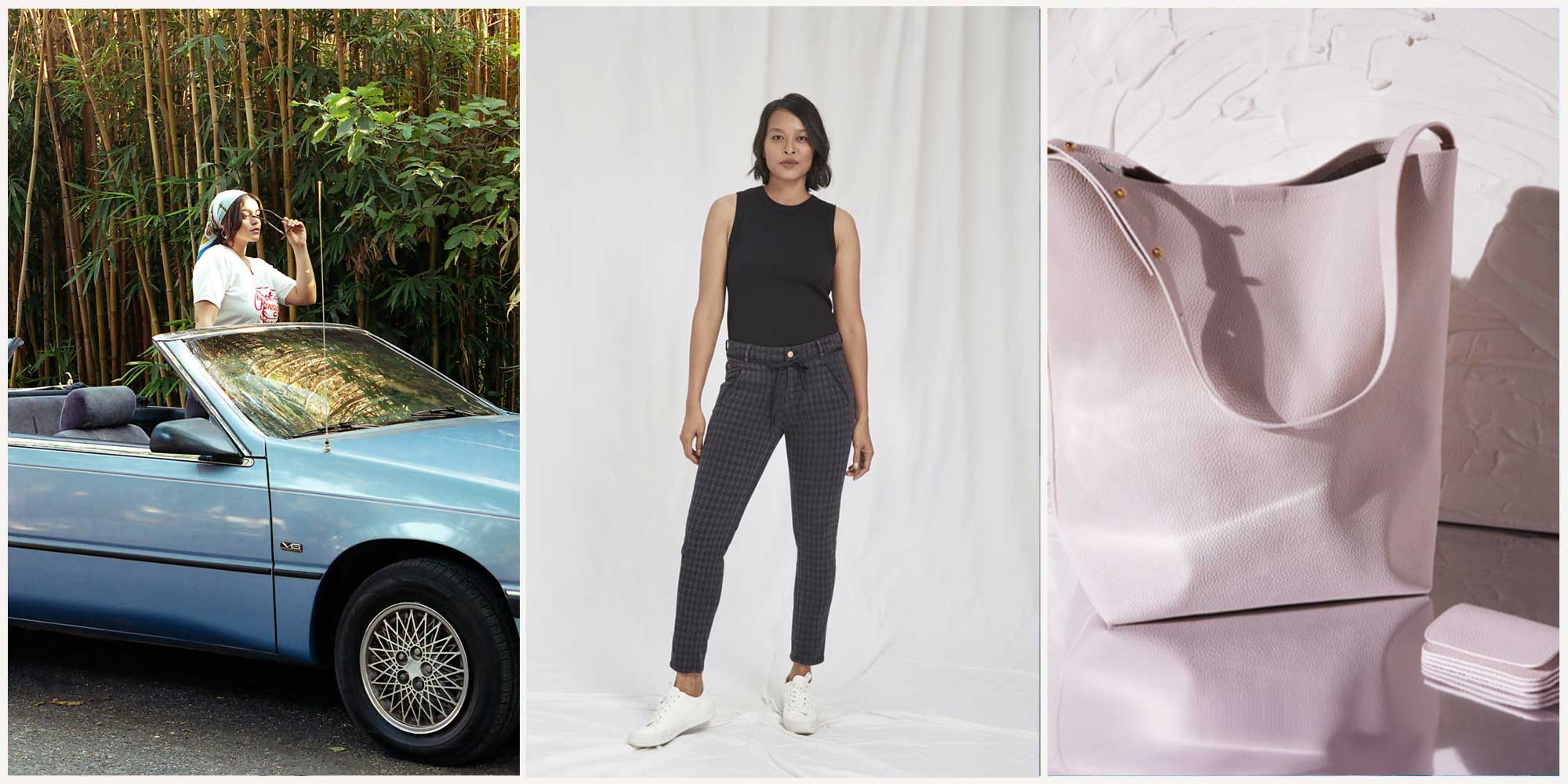 Cerqular's mission is to make sustainable shopping easily accessible and affordable for all – on a single platform. To give everyone peace of mind, the retailer's promise is that every seller and product is verified sustainable, organic, recycled, carbon neutral, vegan, eco-friendly or circular. Cerqular's team checked them all one by one and poured a lot of time and energy into making sure the brands care about the planet just as much as Cerqular does. We particularly love Dawn Denim, Raven+Lily and Jackalo. Cerqular makes sustainable shopping the norm – no longer will it have to be expensive or inconvenient.
Start shopping sustainably with Cerqular.
For second hand and vintage clothing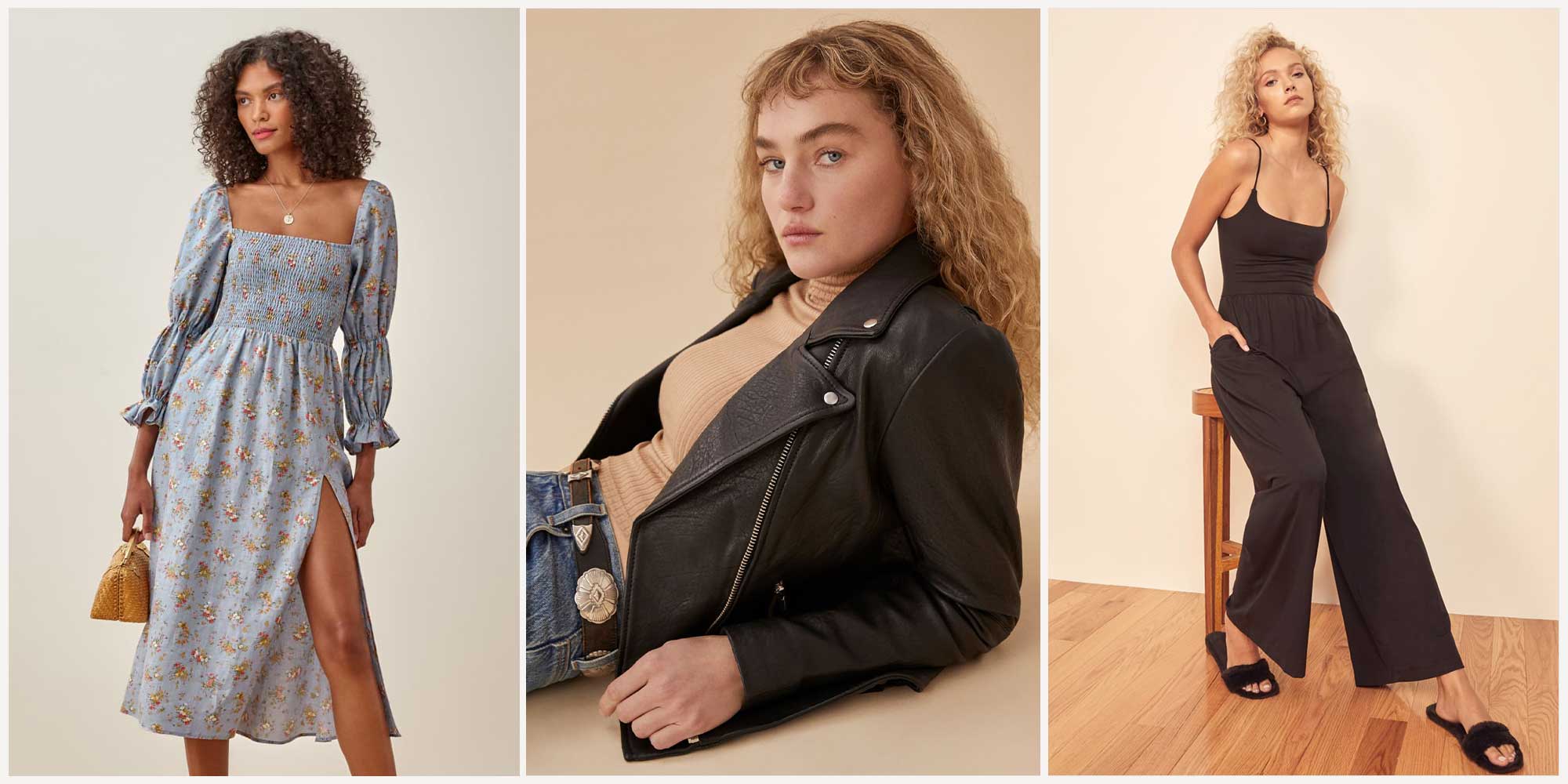 A peer-to-peer platform that allows you to buy and sell luxury items. Vestiaire's items are independently authenticated and evaluated to ensure the described condition matches the actual item you receive.
PANGAIA, Reformation, Adidas, and Stella McCartney are among our favourite brands to buy on Vestiaire Collective.
Shop pre-owned fashion @ Vestiaire Collective.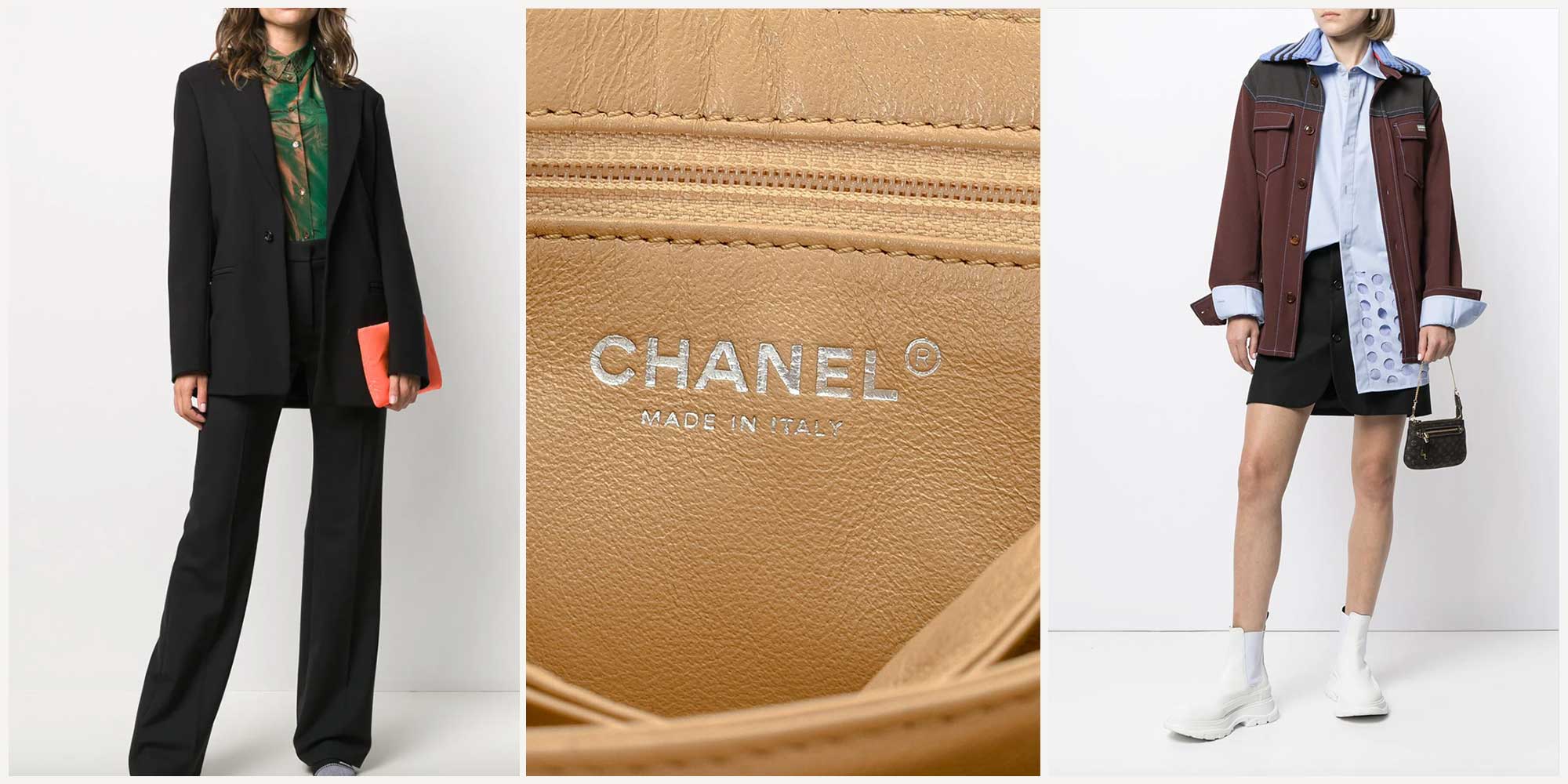 A global platform that offers a curated selection of pre-loved luxury items looking for new homes. You can even search by pre-owned 'Positively Conscious' pieces, which is part of the project we at Good On You teamed up with FarFetch to curate.
You can find brands such as Citizens of Humanity, Nobody Denim, Mara Hoffman, and Bethany Williams!
Shop pre-owned fashion @ Farfetch.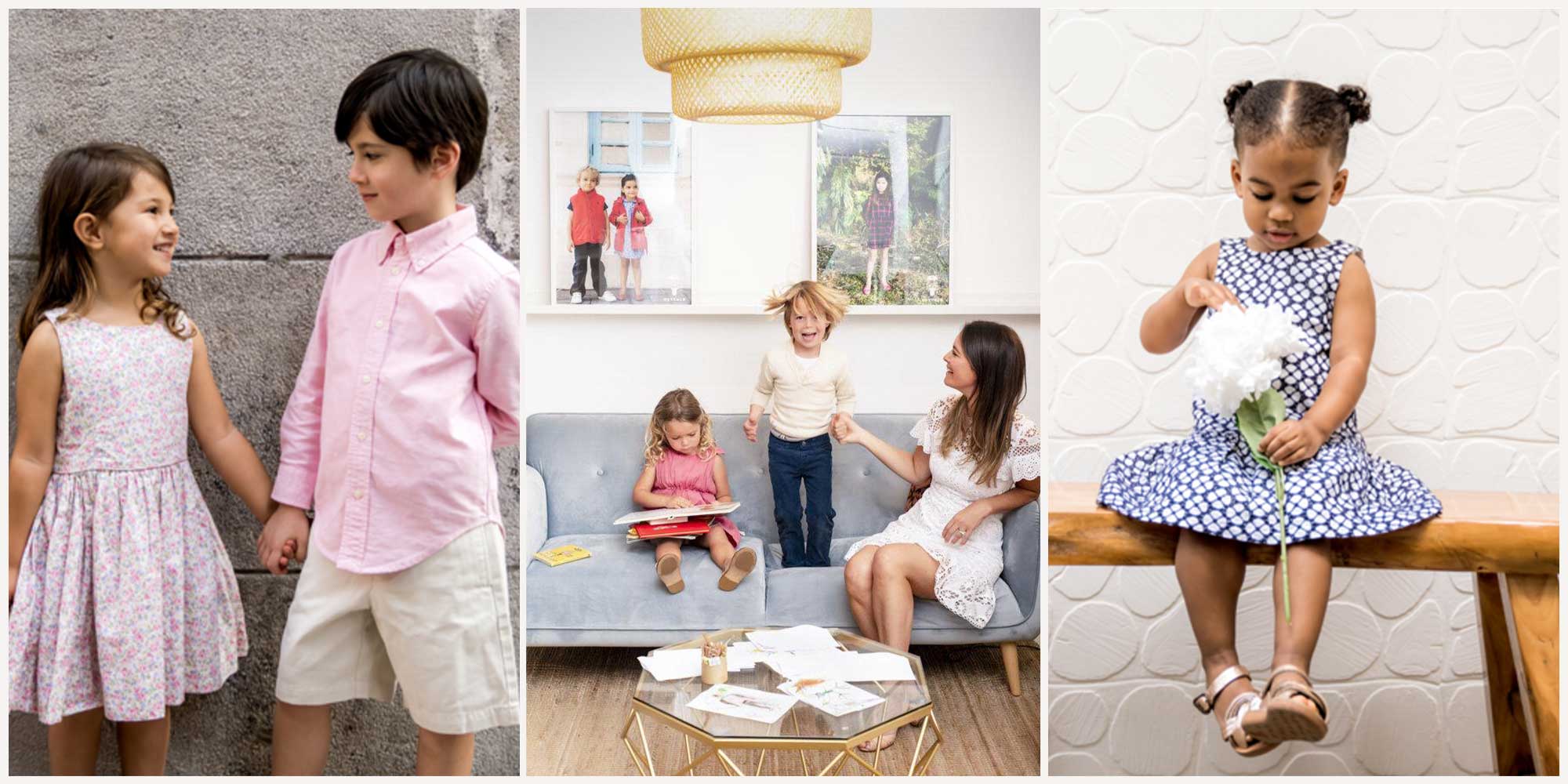 Retykle is an innovative luxury resale e-commerce platform enabling parents to buy designer children's clothing at a fraction of their retail price. The first of its kind in Asia, Retykle removes the traditional hassle of peer to peer childrenswear trade, benefiting both your wallet and the environment.
Plus, it stocks sustainable brands like La Queue du Chat, Mini Rodini or Stella McCartney Kids!