Humans are creatures of habit, and breaking habits can be challenging, to say the least. One of the reasons fast fashion is so successful is because it truly is that easy to fall in love with hot off the press pieces that are cheap, accessible, and trendy. Changing our consumption habits and ignoring glaring trends takes work and requires looking beyond the short term, but is something we must all do as conscious consumers. In order to curb the current trajectory we are on, we must commit to buying less and recycling: two of the pillars of sustainability in fashion. Read on to learn about the myths, realities, and practical tips for how to recycle unwanted clothes.
Myth: Clothes thrown into the trash get recycled
What happens to our clothes if we throw them away in the trash? Unfortunately, in most countries, there is no mechanism for recycling clothing. Unlike many glass or recyclable plastic containers that are sorted, bailed, and re-used, clothes left in your kerbside bins simply end up in landfill. For example, according to US-based Waste Management, there is no mechanism to segregate, reuse, and recycle clothing in general waste. So, the best option is almost always to donate or upcycle.
Unlike many glass or recyclable plastic containers that are sorted, bailed, and re-used, clothes left in your kerbside bins simply end up in landfill.
Reality: Clothes thrown into the trash end up in landfill
At some point, we all clean out our closets. Whether it's a blouse you haven't worn in years or a pair of sneakers that are worn to the bone, some garments eventually meet their end. Australians alone send around $500 million worth of fashion clothing to the tip each year, yet over 95% of it can be recycled and reused. So how can we ensure that our dearly-loved pieces won't end up in landfill? Let's break it down.
Practical tips for how to recycle unwanted clothes
Donate to companies or brands that will recycle your non-salvageable items
BlockTexx is a clean technology company that recovers polyester and cellulose from textiles and clothing. The company's mission is to divert textiles and clothing away from landfill and accelerate the global textile recycling industry towards a sustainable future.
Receive. Swap. Recycle. Clean out your closet for credit or swap out your old For Days items for even bigger discounts. Everything sent to them is upcycled. In fact, the brand works with post-consumer recycling partners to make sure all returned materials go into new fabrics down the road and then into new products. That means for a great price, you can swap out anything, anytime, for any reason. Neat!
Knickey is a 'Good' American-based underwear brand that has a recycling program for worn undies. The brand has partnered with a local NYC non-profit to safely recycle your intimates and divert them from landfill. The undies are sorted by fibre makeup, broken down and made into a new fibre, and eventually recycled and used for insulation and rug pads. So send them your ready-to-retire intimates and they'll take care of them, Knickey or not!
Patagonia is a forerunner in sustainable fashion, and their Worn Wear program reiterates that. The brand accepts used Patagonia clothing that functions perfectly and is in good condition. When you trade in your quality, well-loved Patagonia gear, you'll get credit toward purchases in Patagonia retail stores, on WornWear.com and Patagonia.com.
Looking to reduce your nylon waste? Swedish Stockings has got you covered. Currently, the brand collects and grinds down old pantyhose to be used as filler material in fibreglass tanks, which are used in the commercial industry to separate grease from water. To participate in this wonderful sustainable process, simply collect and send in three or more pairs of synthetic pantyhose from any brand.
Nike Grind & Reuse-A-Shoe Program
Nike's Reuse-A-Shoe program recycles athletic shoes, giving them a new life through Nike Grind. Just drop your used shoes at a participating Nike retail store in North America or Europe. Nike Grind is a collection of recycled materials developed by Nike that is composed of pre-consumer manufacturing scraps, recycled post-consumer shoes from the Reuse-A-Shoe program, and unsellable footwear.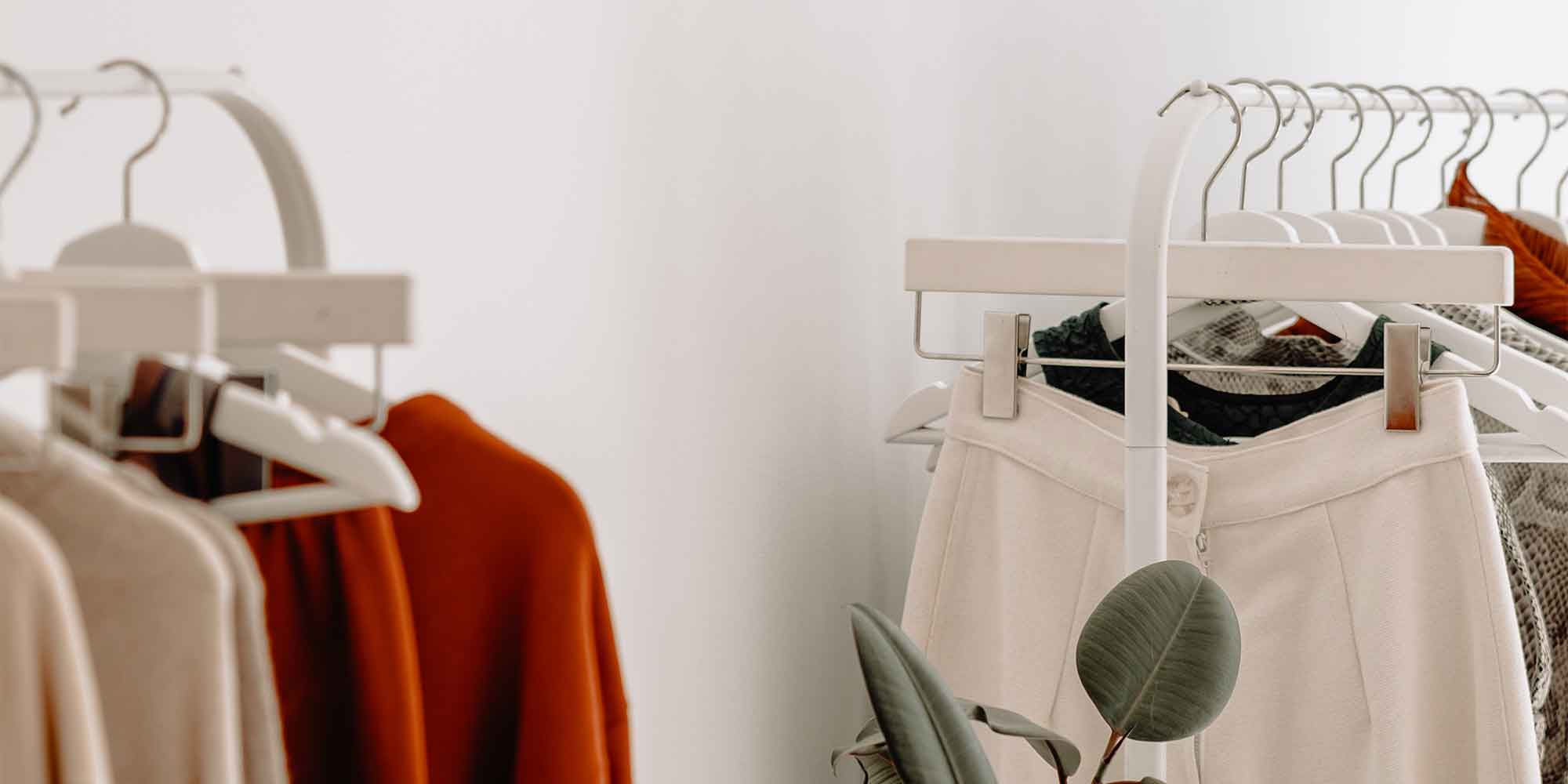 Sell your gently used items
Check out our guide on How to Sell Used Clothes. Selling clothes you no longer want is a great way to recycle unwanted clothes, and put some money back in your pocket at the same time!
Thrift, thrift, thrift!
Stuck on trend items? Thrifting or buying second hand can help curb your appetite for trend pieces, all while extending the life of a gently worn garment. Buying from places like your local op shop to thredUP (US/CA), Thrift+ (UK), or Reluv (AU) can seriously be a game changer. Even better, a lot of second hand stores or websites will give you credit for selling your own items, making sure your old tee has a happy new owner.
Consider composting
When you've exhausted your other options, there's one often overlooked way you can responsibly recycle your old clothes—composting! So how do you compost old clothes? Veronica Fletcher of Yuzu Mag breaks it down for us: "To compost your old clothes, check that they're made from a natural material like cotton or hemp. Remove any non-compostable items such as buttons and zips. Finally, shred the clothing and place in your compost pile. Ensure that no more than 25% of your compost is made up of textiles." If you don't have your own compost heap, check if a loved one or a local community garden could use the scraps. Old clothes can also be used as bedding in worm farms, and any non-compostable bits and bobs can go into the sewing kit for future mending.
Change the way you shop in the first place
Let's face it, this whole process can be quite daunting. As long as fast fashion remains the status-quo, we will be faced with the pressure to shop accordingly. In the meantime, here are some more tips that can help curb emissions and your spending habits:
Buy with intention
Buy quality
Wear your clothes longer
So, while we can't take back past purchases, we can change future ones. Part of breaking this never ending cycle is by thinking about how long each new purchase will live in your closet. Like many other sustainable solutions, buying quality and with intention can often mean a larger upfront investment. Yet, by mending clothes, investing in versatile styles or a capsule wardrobe, and wearing clothes longer, we actually save money and use less materials in the long run.