This is a sponsored article about a brand that was independently assessed by our rigorous ratings system. We're proud to only collaborate with "Good" and "Great" rated brands. Learn more.
#GoodForHumanity starts with good design—that's the ethos that underpins each Outland Denim piece. This Australian denim brand is known for making waves with their revolutionary approach to social justice, environmental responsibility, and transparency in fashion. To celebrate the release of their latest collection, The Good New Days, Jaye Leigo, Outland Denim's head of design took us behind the scenes in bringing the collection to life.
The Good New Days are here
It's a story of nostalgic quintessential summer moments on sunburnt land. With a strong focus on plant-based fibres and dyes, the brand's latest offering is made up of dreamy premium separates and denim shapes drawing on subtle retro details that feel like a second skin—the foundations of your everyday personal uniform. It's a collection inspired by the act of reflecting on the past to exist in the present, moving forward into The Good New Days with conviction.
Reducing reliance on synthetic fibres is a key and ongoing goal for Outland Denim. In the last financial year, 93% of fibres used by Outland were derived from nature. Over this time, they also report increasing non-synthetic fibre use by 8% year-on-year and decreasing synthetic fibre use by the same figure.
"This makes me immensely proud," says Jaye Leigo, head of design. "The thought of a plastic button I chose still being in our earth in 100 years is horrifying. We can't eliminate plastic completely, and it does to an extent have its place in our world, but if there are areas that a natural element can replace it I think it's our duty as carers for this earth to do that."
Feel-good denim
"Good denim doesn't subscribe to trends, it's so personal, an extension of ourselves. I really want all our denim to be underpinned with statement washes that can be worn with any existing piece in your wardrobe, feel amazing, and walk through life with you."
The Good New Days offers a new selection of classic and statement denim shapes from skinny all the way through to wide-leg flare, expertly designed to flatter your natural shape and contour your curves. Like all Outland pieces, each is finished with a special message from the person who made your jeans printed on the inside pocket.
Highlights include Addison which offers a straight fit through the leg that tapers neatly to a cropped ankle, a great shape if you are looking for something slimmer in the ankle with a little more space through the leg, as well as the Farrah jean—a striking, sophisticated, '70s-inspired white denim flare. And of course, Outland's annual chambray set edit which has a history of selling out fast.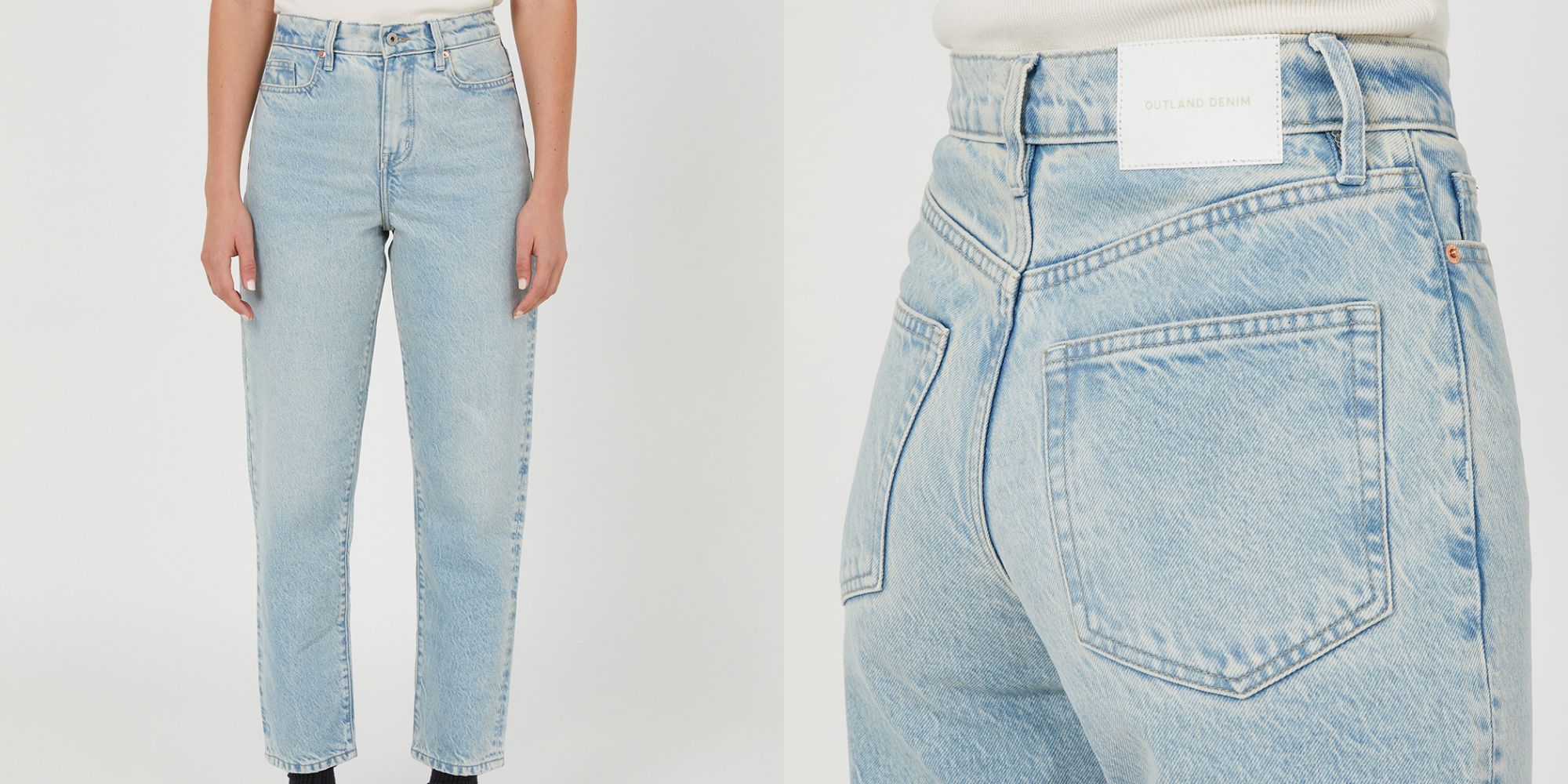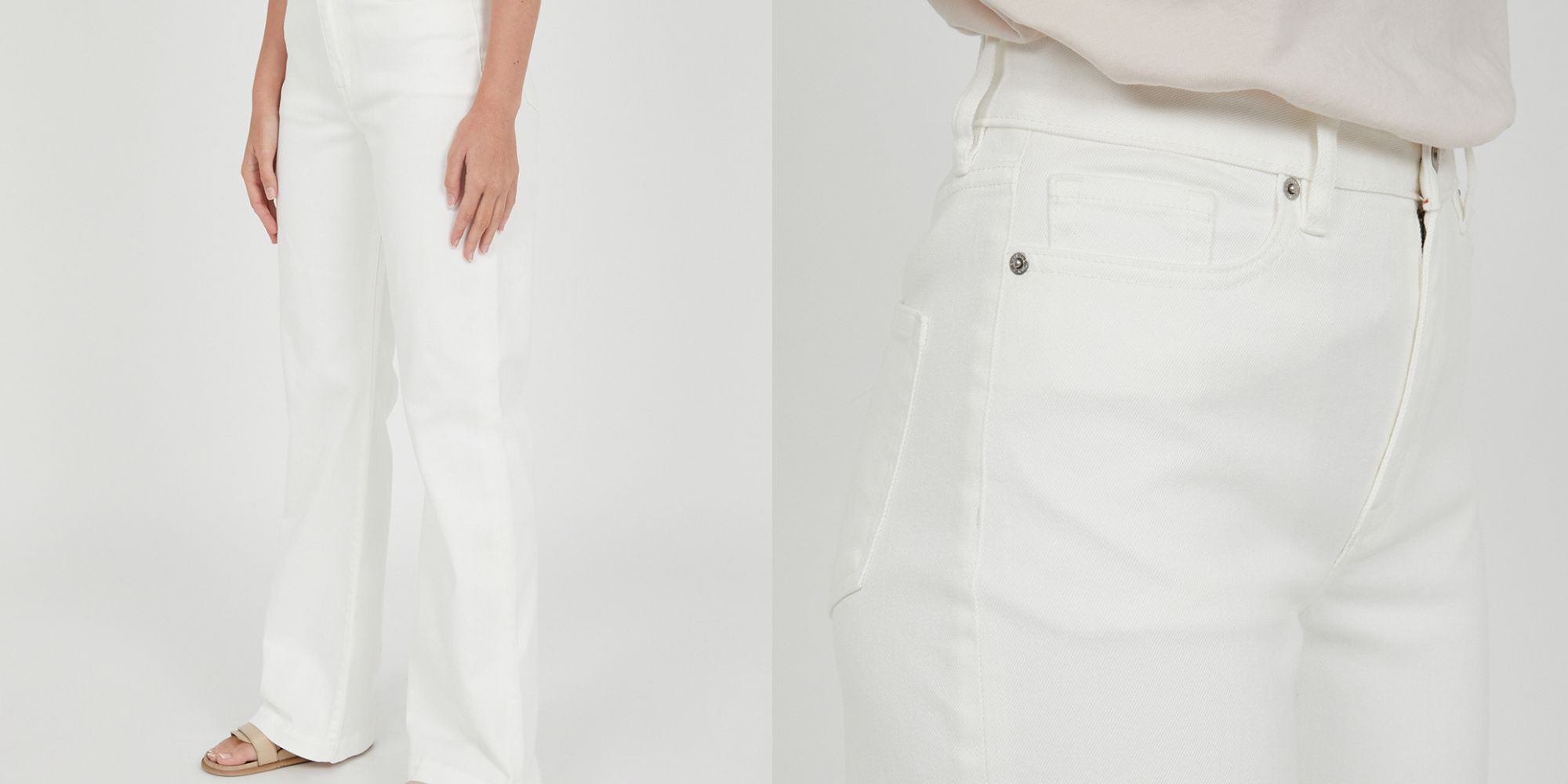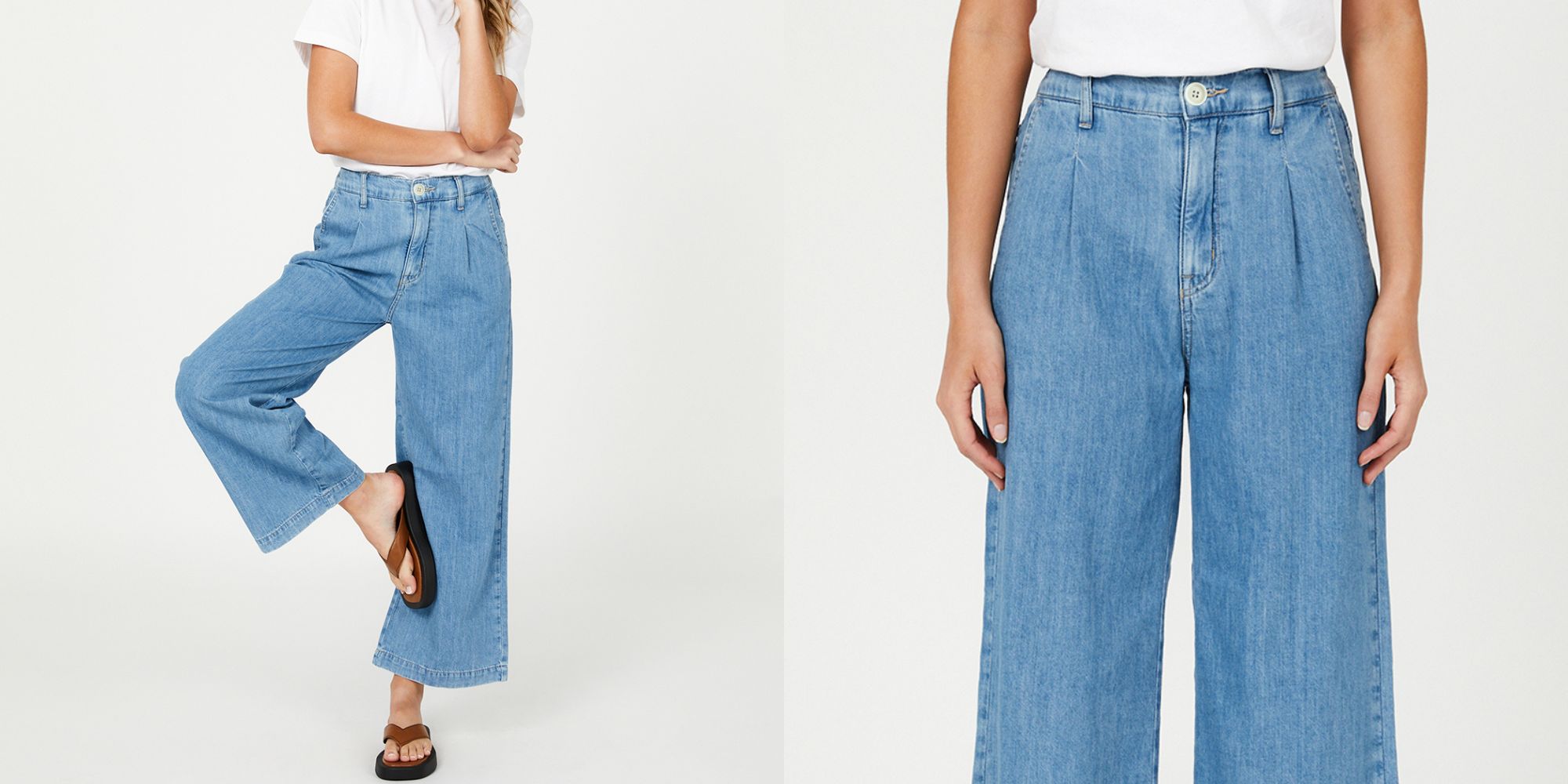 The collection also marks the introduction of the brand's new vintage-inspired Basis wash, available in a range of shapes and made with 100% premium natural fibre denim that offers a beautifully soft hand-feel.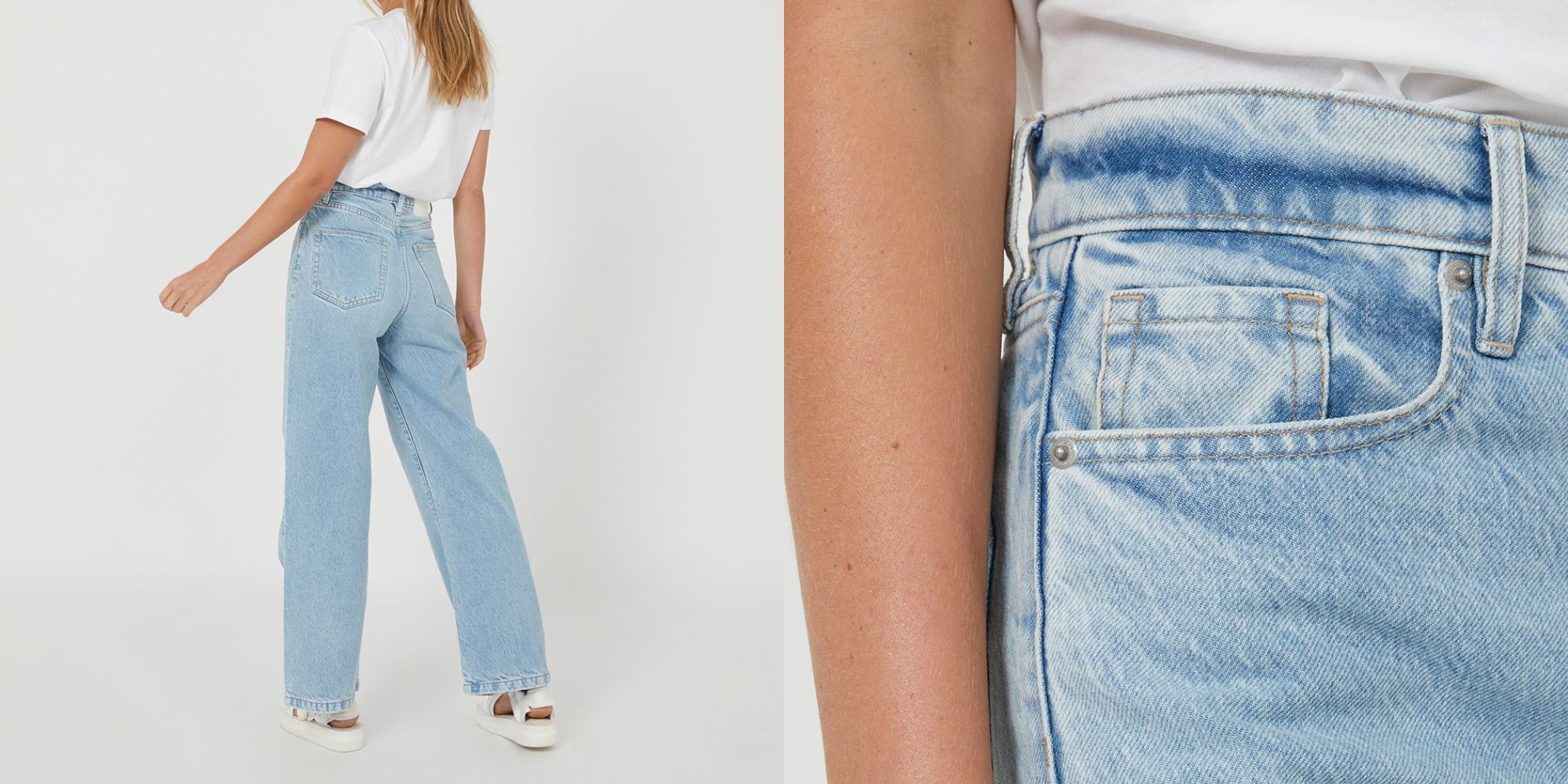 Hemp wardrobe heroes
The perfect pairing for your denim, the collection marks Outland's first hemp offering, with a selection of men's and women's tees and tanks.
"Hemp is ace! It's super breathable, comfy, and uses a lot less water in production. From an aesthetic point of view I love the soft irregularities of the yarn and luxurious feeling," Leigo says.
Not only is hemp a dream to wear, it also boasts plenty of environmental benefits like low water usage in farming, fast growing and therefore highly renewable properties, hypoallergenic qualities, and high durability over time.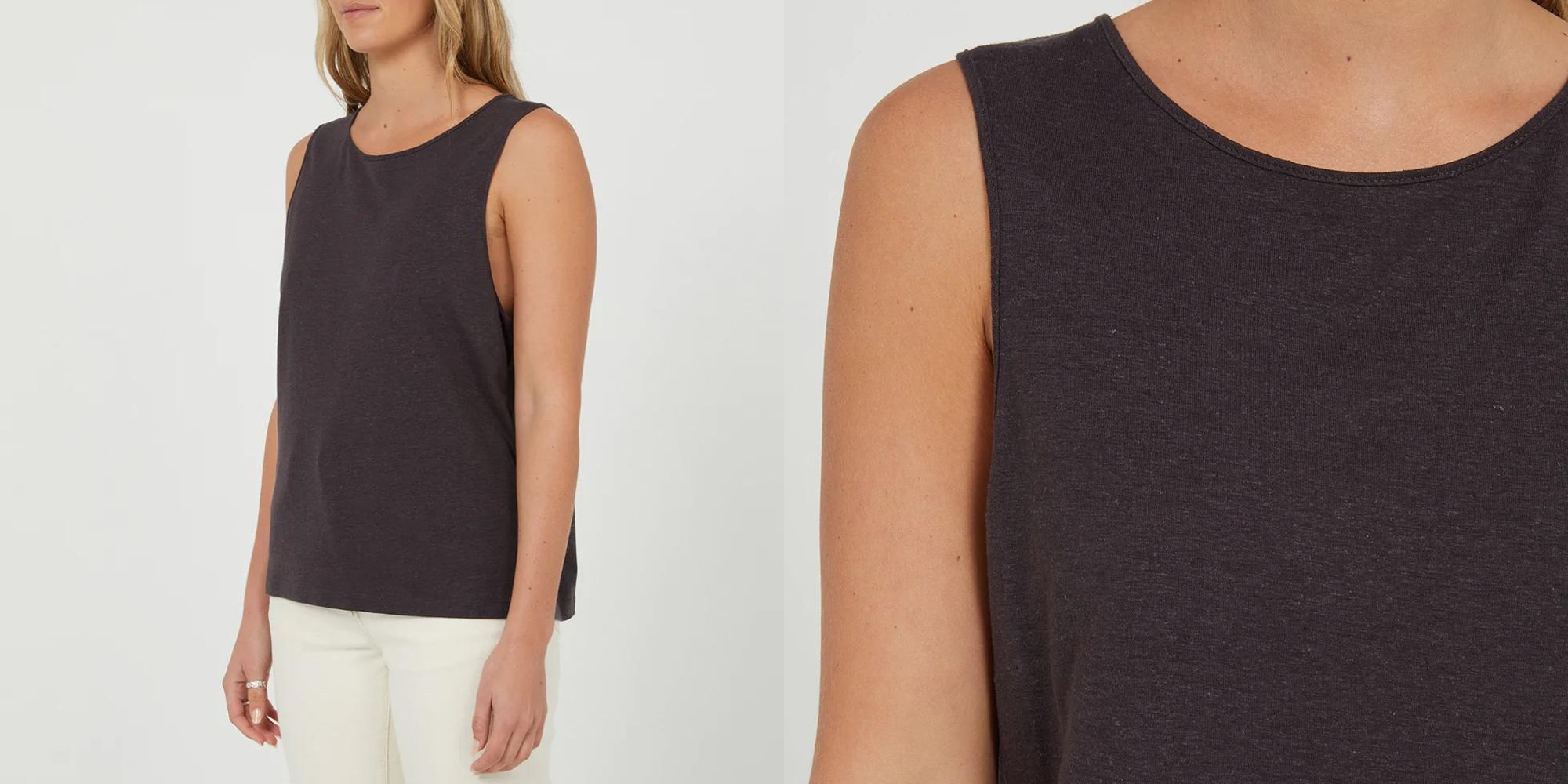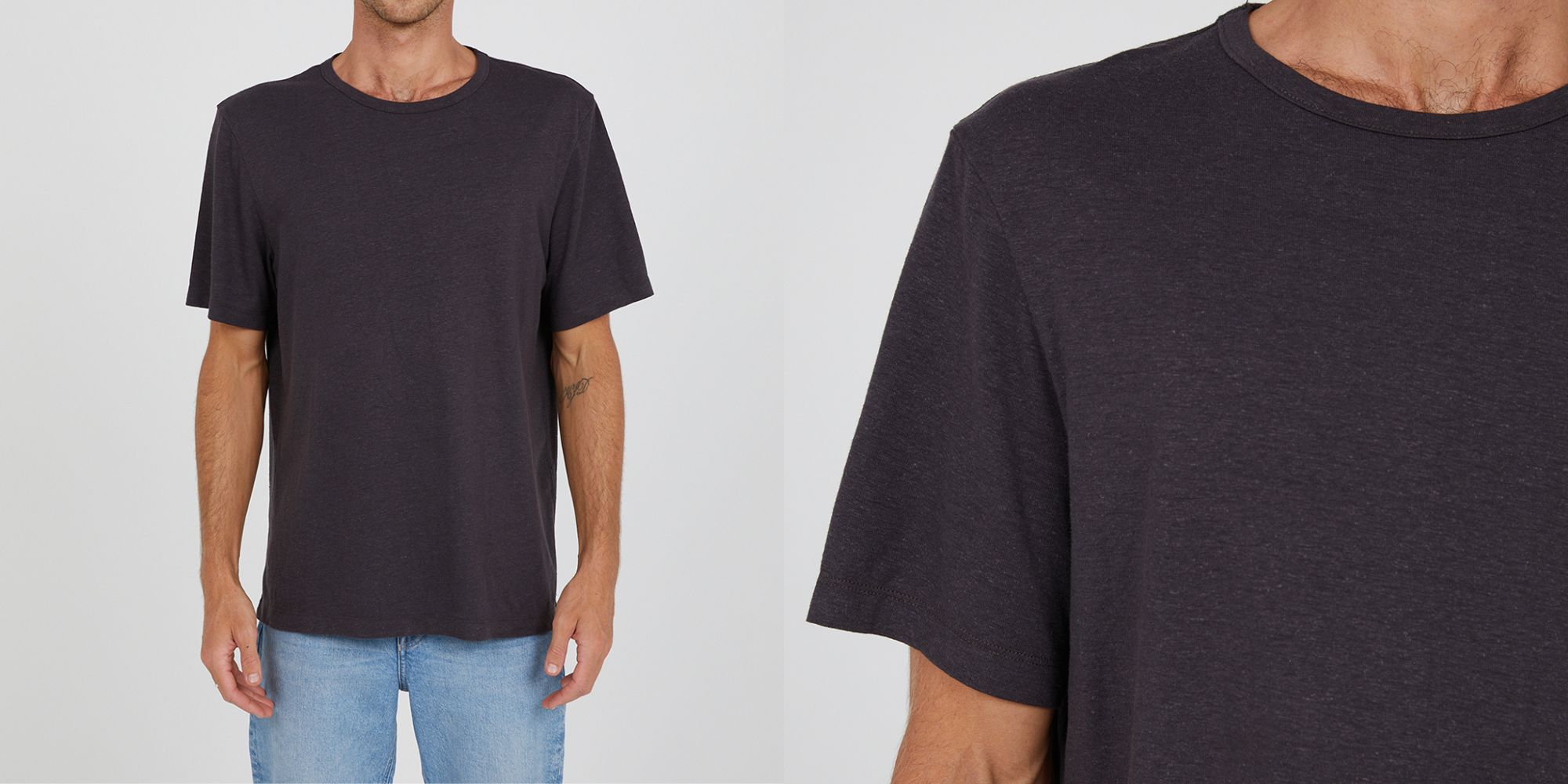 Coloured by Earth
A combination of organic cotton fibres and natural plant-based dyes result in an incredibly soft and comfortable tee that drapes like a dream and will remind you of your favourite vintage tee. This t-shirt fabric was ethically and artisanally loomed in Chennimalai, South India, a region that prides itself on its rich looming heritage, using traditional techniques, sustainable practices, and fair trade policies.
"Plant-dye is not as stable as synthetic alternatives and so these pieces are designed to fade naturally over time. But I love the concept of an ever changing piece, these pieces live alongside us, they're not expected to be frozen in time and I find that journey really exciting."