This is a sponsored article about a brand that was independently assessed by our rigorous ratings system. We're proud to only collaborate with "Good" and "Great" rated brands. Learn more.
Wearing your values has never been easier—or more stylish. Outland Denim creates fashion for social change and a happier planet, and the Grounded Collection is our favourite yet.
Denim with a difference
"We know our seamstresses by name." This is the opening sentence on Australian denim brand Outland Denim's Empowerment page, and it sets the scene for the brand's journey from hatchling to the force-to-be-reckoned-with it is today.
Disconnect from the supply chain and, in turn, the workers themselves, is one of the great tragedies of the modern fashion cycle. From brands through to consumers, it is easy enough to never ask "Who made my clothes?", but it's a crucial question for a more compassionate fashion industry—and Outland Denim literally prints the answer on its products.
The passion for creating beautiful denim products followed our desire to affect real social change.

James Bartle – Founder
Created for social change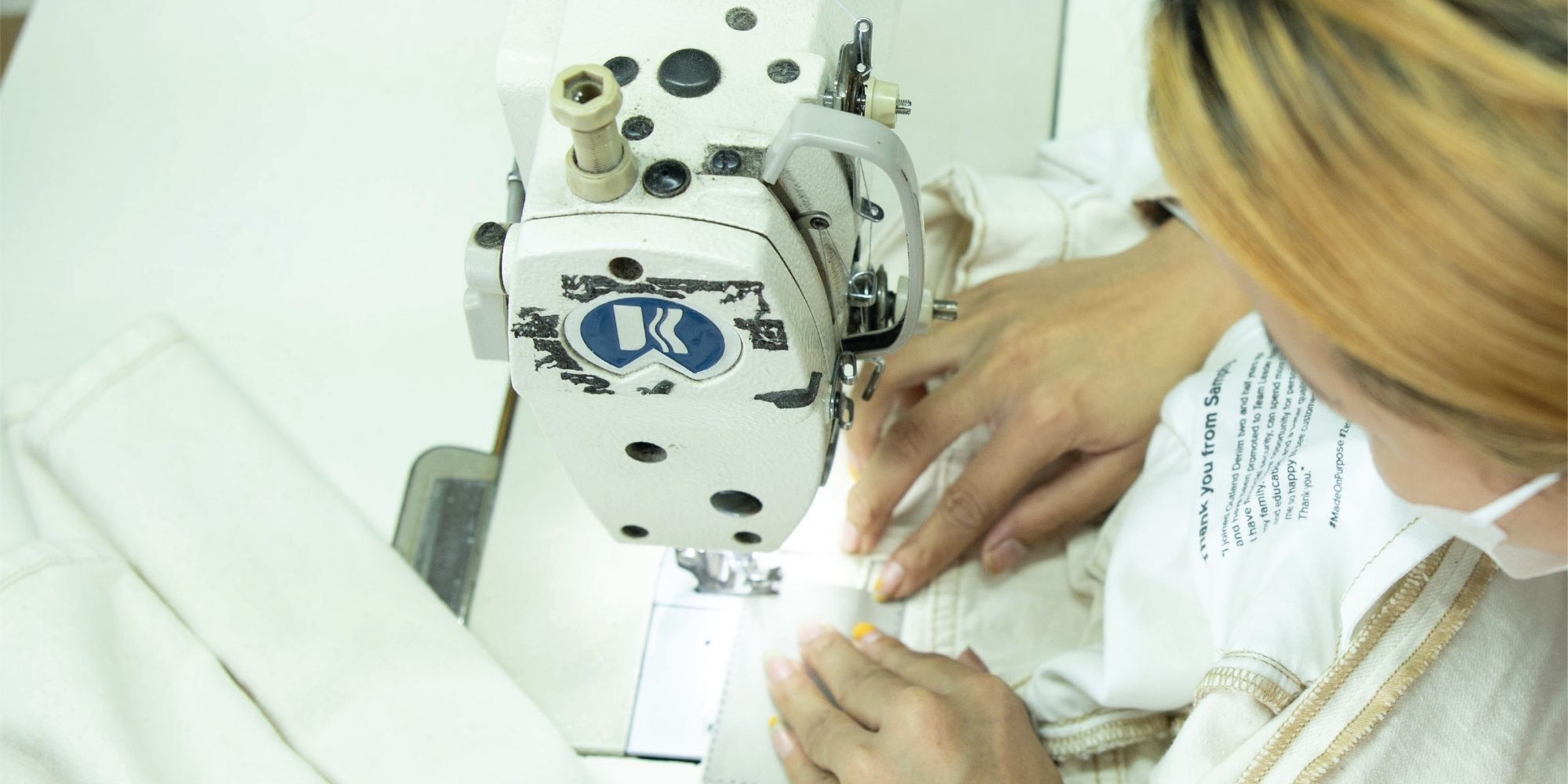 After learning about the USD $150 billion human trafficking industry, founder James Bartle vowed to do whatever he could to help empower those who needed help to lift themselves out of these situations. "It feels like a problem that's too big to solve," Bartle says. "But I don't believe that that's the case. I believe that industry has the ability to be able to completely eradicate these kinds of problems from the face of the planet."
By launching a business founded on creating social change, Outland Denim and others like it are changing the face of fashion. Using business to directly and positively impact workers' lives, as well as the life of our planet, is a crucial step in the way forward towards a more sustainable and ethical fashion industry. And by supporting people in low- and middle-income countries (LMIC) to beat the odds stacked against them owing to nothing but circumstance, Outland Denim is paving the way for this kind of change.
We are here to give them everything they need to be successful. We are not gonna come in and change their world for them, they are the ones that change their world.
Gentle on the planet
Outland Denim receives our highest score of "Great" for both people and the planet. By incorporating a high proportion of eco-friendly materials like GOTS certified cotton, using 100% vegan materials, and only using low-impact non-toxic dyes, you can be sure your jeans are not only leaving a light footprint, but a positive impact on the world around you. Not to mention, they're just great jeans.
The Grounded Collection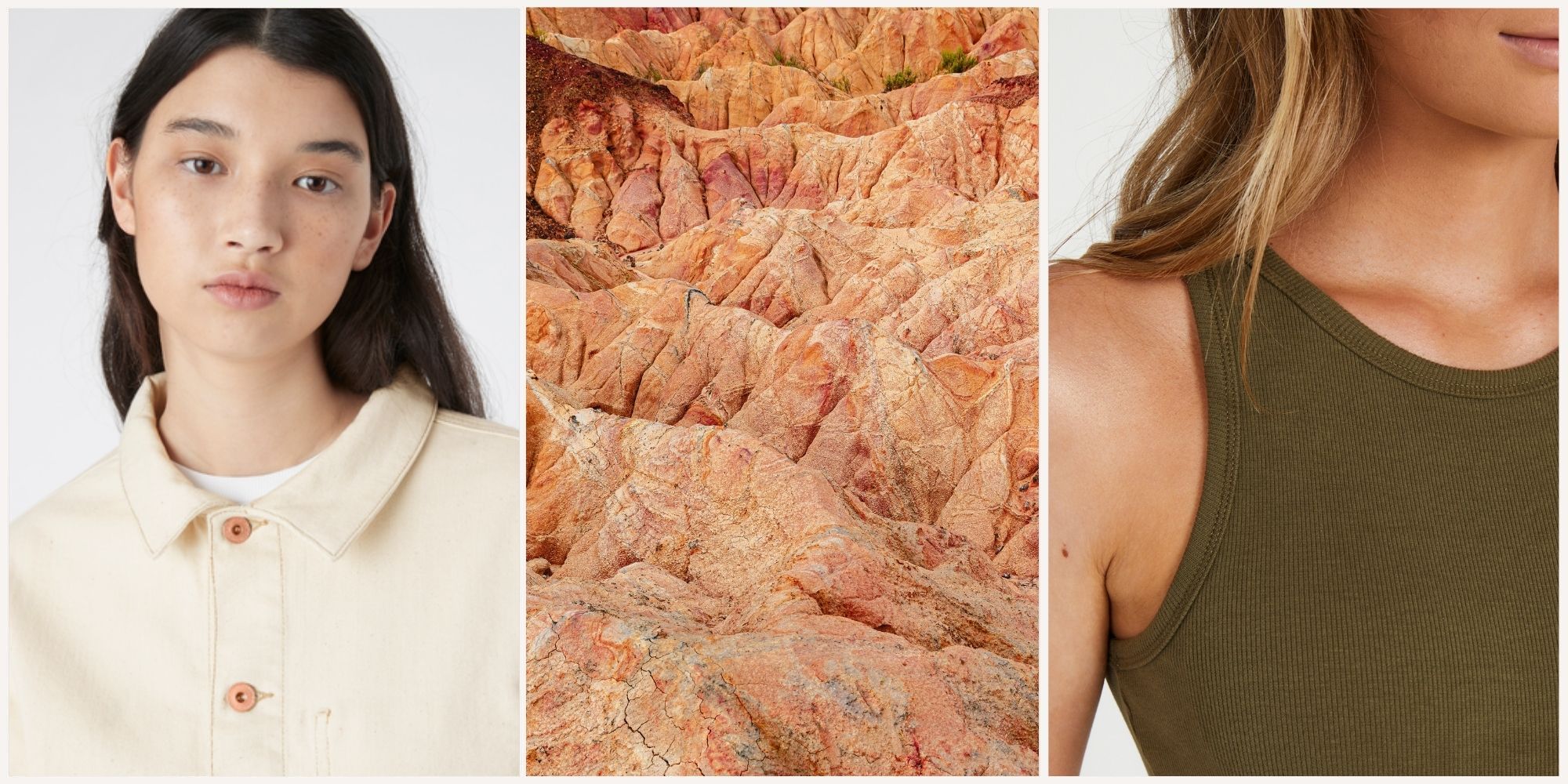 In an exciting turn of events, Outland Denim is dropping a new collection on February 8th called "Grounded" that not only features gorgeous clay-dyed denim in three timeless styles, but their first ever 100% organic linen t-shirts, buttery-soft organic cotton separates, and lightweight ecru denim with copper hardware. If you're a fan of mixing-and-matching, rich earthy hues, and doing right by people and the planet, this collection is for you. Ready-made capsule wardrobe vibes, anyone?
Jump on the Grounded waitlist to access the collection on drop day
Clay-dyed denim
The stand outs from the Grounded Collection are the three innovative and flattering peach-pink denim pieces—there's this season's best selling Zoe straight leg jean, the Grace mini skirt, and the Dia short. Not only do they make a flattering trio, their "Peachy Keen" wash is achieved through natural dyeing of the denim with clay from Turkey. As well as ensuring there are no nasty chemicals, this method also uses less water and reduces emissions. Plus, they are made with 100% organic cotton denim to mitigate the release of microplastics into waterways during home laundering. We'll take one of each.
Timeless, flattering, and extremely comfortable, our customers love to live in their Outland Denims.
The Earth Tee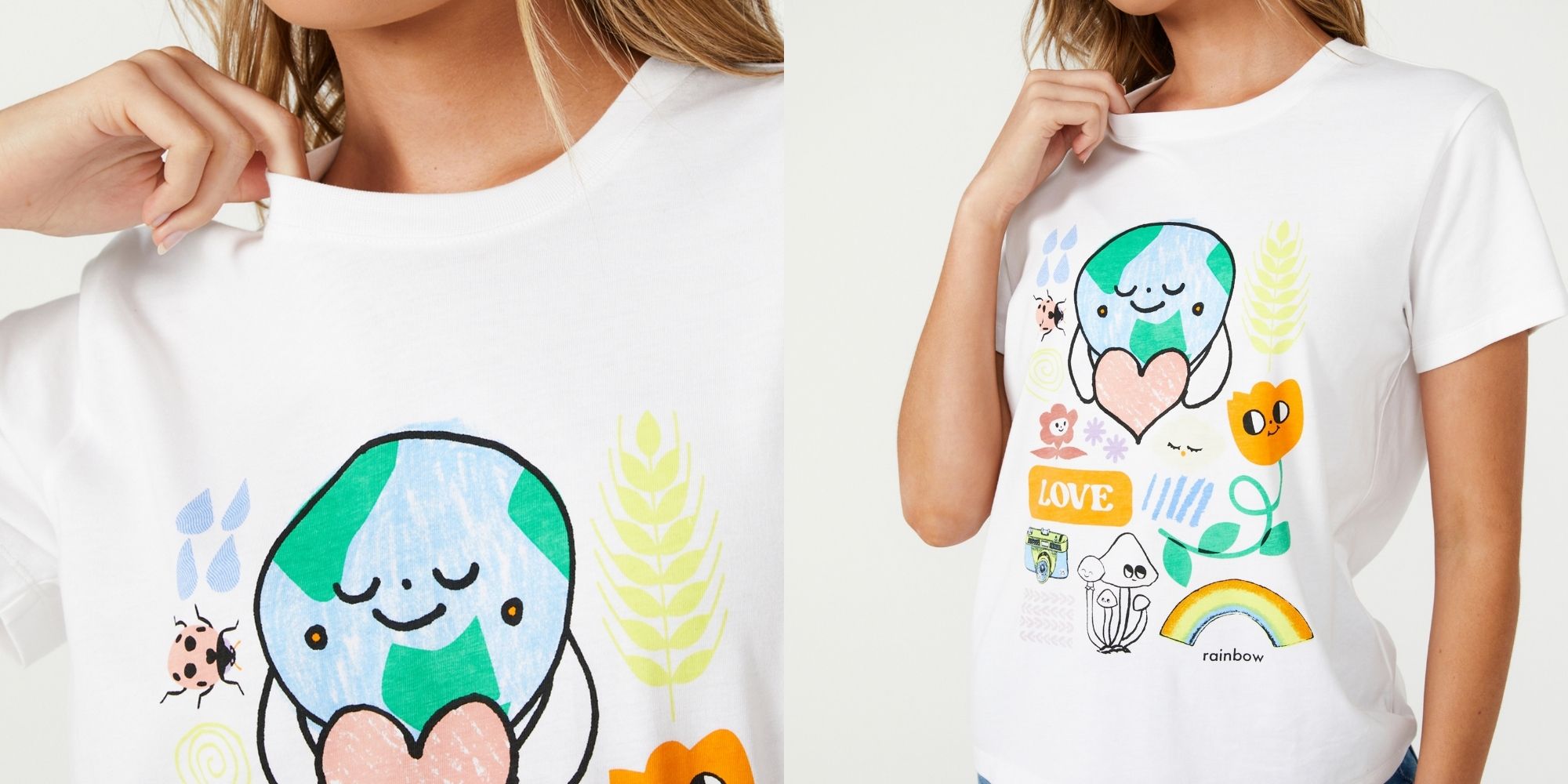 While we've got you, February 8th is also the waitlist launch for Outland Denim's Earth Tee, with original artwork by iconic Melbourne-based artist Beci Orpin. The Earth Tee is "a playground of joyful earthy characters, a story of love and appreciation for the planet we all call home; optimism for a better future ahead." The oversized fit gives it a vintage feel, and, of course, it's made from 100% organic cotton. Wearable activism at its finest.
Waitlist opens for first access to shop the Earth Tee on Tuesday February 8th at www.outlanddenim.com.au and www.outlanddenim.com